Adding Linux to your laptop is quite straightforward; best of all, Linux will happily run alongside Windows, so if you need Windows for work and want Linux for your personal projects, you'll be able to keep the two operating systems separate.
This post relates to the best new laptops on which you can run Linux; however, it should be noted that an old laptop can benefit from a Linux installation. Linux is inherently more secure and will wall off malware. It may stay on the system, but the damage it can do is limited.
Both Ubuntu and Mint Linux Operating Systems will run easily on a Mac. In the past, some Mac users have struggled to install Linux to their brand new Macs, but development on the Linux OS has become much more Mac friendly and offers a speedy OS for older Macs in particular.
Some Of The Very Best Laptops For Linux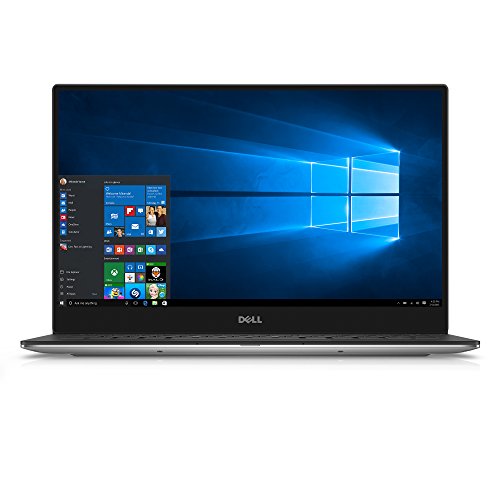 The Dell XPS 9350 is a slim and beautiful marvel of a laptop. For those who like to work and play in new settings, it should be noted that this powerful laptop is under three pounds and is only 12 inches wide for easy carrying. The average battery life is 18 hours, so you can enjoy plenty of time untethered.
The hard drive is an SSD and offers 128 gigs of storage. For users who plan to install Linux, be aware that you'll need to change your BIOS (basic input/output settings)from RAID On to AHCI so Ubuntu can recognize the SSD. To do this, you'll need to go into Update and Security in your Windows Settings and work through the change via the Troubleshooting menu. You'll need to restart the machine so you can access the UEFI Firmware Settings.
It's important to note that this is not a gaming computer; you'll need more memory for that. However, this is a great work and school computer and will run Linux quite effectively.
VIEW ON AMAZON OR ADD TO YOUR AMAZON CART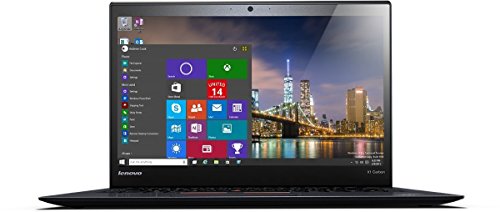 The Lenovo X1 is a an excellent gaming computer that will run Linux well for work and business. This laptop offers 8 GB RAM and a 14″ display. The casing is carbon for only two pounds to carry for tremendous computing power.
Security is critical for professionals, students and gamers alike, so your Lenovo laptop offers both a fingerprint reader and facial recognition software with Windows Hello. There are also programs available that can protect your access to your PayPal account.
You can pack this machine for a day's work far away from your desk and other distractions; once fully powered, you've got over 15 hours of power. If you're ready to settle in and hook up with other monitors, there are two thunderbolt ports to make a multiple monitor connection quick and easy. The graphics on the attached screen are well supported thanks to full HD and WQHD resolution.
VIEW ON AMAZON OR ADD TO YOUR AMAZON CART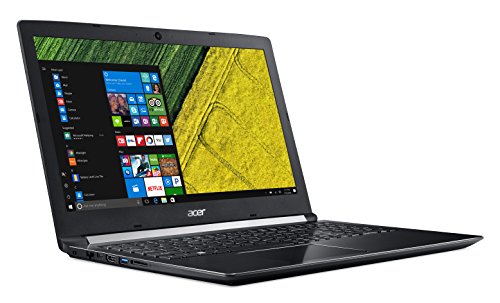 The Acer Aspire is a larger machine with a greater variety of uses; this is a business computer with a built-in 10 key for quick calculations. However, it offers 8GB of RAM, so gamers may enjoy putting this laptop through its paces.
This laptop offers a 256 GB SSD and a 15.6″ full HD screen for video viewing. You'll have up to 7 hours of battery life. The installed system is the Windows 10 Home, but as previously noted, Linux Ubuntu and Mint will both run alongside Windows with a simple change to the security setting.
You'll enjoy a backlit keyboard for early morning writing or late night gaming projects. There are multiple ports, including
1 USB 3.1 Type C Gen 1 Port
1 USB 3.0 Port
2 USB 2.0 Ports
Internet speed will give you all you nee thanks to the 802.11a WiFi. Finally, this laptop will lay completely flat, allowing you to determine the very best viewing experience for whatever images you need to view.
VIEW ON AMAZON OR ADD TO YOUR AMAZON CART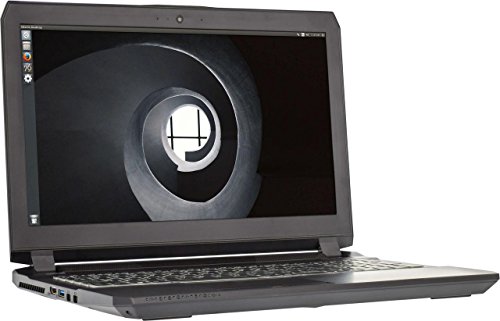 The Pop! OS 17.10 has great visual appeal and plenty of viewing capacity. The fully backlit keyboard has a glow all its own and the monitor screen is 17.3 inches. You can put 4 USB 2.0 ports to use when this machine is powered up, and it's designed to host Linux Ubuntu 16.04.
This laptop offers a full keyboard with 10 key. Despite the screen size, this laptop weighs in at only 2.9 pounds. You can easily transport this tool for work, school or gaming and can enjoy 5 hours of battery life, no matter how much work you have to do.
The body of the Pop OS 17.10 is made of aluminum; it's a bit heavier than many of the carbon laptops currently on the market. However, this tool features a large screen for video and film and makes it quick and easy to link up to additional monitors when needed. This laptop will make it easy for you to get to work or to get playing!
VIEW ON AMAZON OR ADD TO YOUR AMAZON CART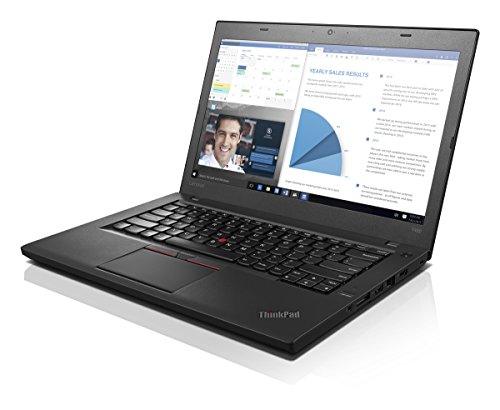 The Lenovo ThinkPad T460 is a great laptop for school or some business applications. You may find that you're a bit hindered by the Windows 7 Professional Operating System, though an upgrade to Windows 10 is easily procured.
The T460 offers 8 hours of battery life and a 14 inch screen. This laptop doesn't feature a 10 key, nor does it offer a backlit keyboard. If your work calls for a lot of calculations, you will likely want a 10 key you can plug in.
This laptop offers only 4 GB RAM. so gamers may not find it the best tool for their needs. However, this is a great option for students; it's just under 4 pounds and has a great screen for study or video training as needed.
VIEW ON AMAZON OR ADD TO YOUR AMAZON CART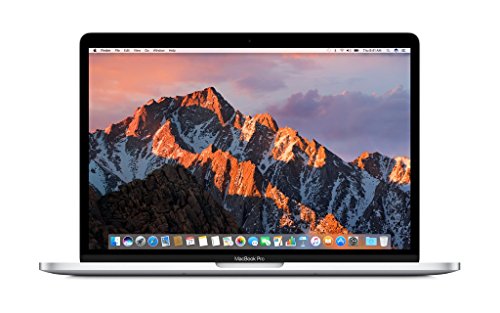 The MacBook Pro offers 8 GB RAM for agility and speed, whether you're gaming or working. This laptop offers an SSD drive for plenty of efficient memory. You'll really appreciate the security available on this laptop; retinal scanning will protect your data from theft if someone walks off with your laptop.
You'll have at least 6 hours of battery life for intricate work. This laptop will work well with both Office 365 and Quickbooks, though you may lose some reporting options when pulling data from Quickbooks.
Installing Linux on a Mac is easily done via Parallels Desktop or VirtualBox. This should work well on a new laptop and can also be put to use on an older unit as long as it has an Intel processor.
VIEW ON AMAZON OR ADD TO YOUR AMAZON CART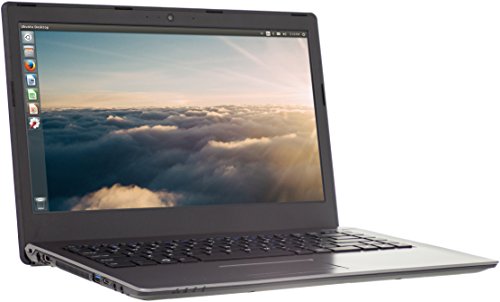 The 14″ System76 Lemur offers a terrific display and comes with lifetime support from System76. This extremely thin laptop weighs in at only 3.6 pounds and features an Intel processor.
If memory is a challenge for you, the Lemur offers 16GB of RAM and a 500 GB SSD hard drive. This laptop is a gamer's delight. You can take this laptop anywhere easily and work or play for hours with few challenges.
Linux is an operating system that is a favorite of coders, and this laptop will easily handle Ubuntu or Mint. Ready to learn to be a better coder and enjoy plenty of memory to work with? The System76 Lemur is the tool for you!
VIEW ON AMAZON OR ADD TO YOUR AMAZON CART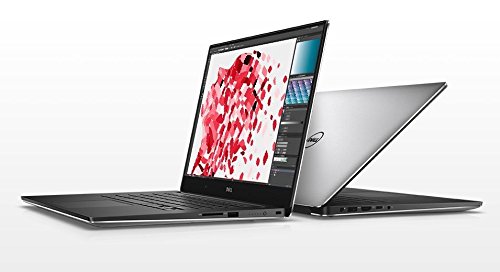 The Dell 5520 is a machine built for work and school. While this laptop doesn't feature a 10-key for quick calculations and number keying, there are multiple USB ports where you can plug in a 10-key for easier data entry.
This machine will run Linux Ubuntu extremely well; in fact, you can get it pre-installed and avoid the extra cost of Windows installation. The 5520 has great battery life and will run up to 8 hours on one charge.
The Dell 5520 is also built for transport. You can easily move this 3.3 pound laptop to the workstation of your choice and enjoy the long battery life. This laptop is extremely slim and features a 15.6 inch screen for videos, graphics work or just room for writing layouts.
This is not a great gaming computer, but for basic business record-keeping, web surfing and writing projects, this laptop will serve you extremely well.
VIEW ON AMAZON OR ADD TO YOUR AMAZON CART
The following two tabs change content below.
Jamie
My name is Jamie Spencer and I have spent the past 5 years building money making blogs. After growing tired of the 9-5, commuting and never seeing my family I decided that I wanted to make some changes and launched my first blog. Since then I have launched lots of successful niche blogs and after selling my survivalist blog I decided to teach other people how to do the same.