Here's my definitive buyers guide for laptops that are just perfect for programmers and coders of all levels
Programming can be a lot of fun, but you'll need a laptop that is designed for your craft.
I'm not what you call an expert "programmer" or "coder" as such, but I do know a fair bit of PHP, HTML and CSS. I find that having the right laptop to "code" on, speeds up tasks and processes, which in turn increases productivity.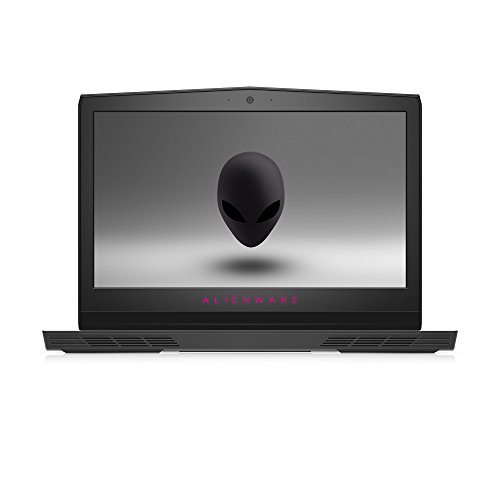 Personally I use an Alienware AW17R4-7005SLV-PUS 17″ Laptop as it ticks all the boxes for me.
I love gaming, building websites and creating infographics. This laptop allows me to do all those things with ease. A laptop for all uses really. And it look so sleek!
For optimal results, you'll want to consider a laptop that has a great combination of execution, performance and power.
The problem is that there are hundreds of different laptops to choose from, and although many of them will allow you to code applications, they might not be the best options for your needs.
If you're on a budget, you might find that it's especially difficult to find the best laptop for programming. To find a laptop that is ideal for your programming needs as a web developer, you must know what to look for.
What to Look For In A Laptop For Programming
One of the first components that you must consider is the hard drive. Many modern laptops are equipped with an SSD drive, which is also known as a solid-state drive. In terms of performance, an SSD is much better than a standard hard drive because it's much better at accessing stored information.
For programming, you'll want to consider getting a 256GB SSD, but you can also get good results from a 1TB standard drive. When you're trying to program an application, speed is extremely important. You'll spend a lot of time sifting through various files and folders.
Since a SSD can access information very efficiently, you won't have to spend too much time waiting for files to load. Due to the increase in speed, it's almost always better to choose a smaller SSD over a larger standard drive.
Whenever you click to open a file on your computer, the hard drive must sift through millions of data bits, which is why it takes a few seconds to load. An SSD stores information much more efficiently than a standard drive, so it's able to access the information quickly.
Memory or RAM
A computer's memory can be thought of as an extension of its hard drive. The memory is very important because it stores the information that your computer needs to function. When programming, memory is important because all applications use memory to store operating instructions.
Once you've finished writing some code, you'll need to execute the code as a program, and your computer uses RAM to store the directions that tell the program what it should do. You can think of memory like a bucket, and it's used to hold the instructions for your software programs.
Memory is also important because it allows you to run several different programs at the same time, and when you have enough memory, the programs will run smoothly.
A suitable amount of memory for a programming laptop is about 8GB, but ideally, you should consider getting a model that comes with 16GBs of memory.
You must also realize that there are different types of RAM. For example, DDR4 RAM operates as a higher frequency, so it's much faster than DDR1 RAM. A higher number yields faster speeds.
Processing Power
When shopping for the best laptop for programming, you must understand that the CPU is extremely important. Like the brain inside of your head, the CPU handles every aspect of functioning that your computer engages in. The processor is like the brain for your computer.
The CPU is responsible for handling millions of bits of information, and if your laptop doesn't have a good CPU, the other components are almost useless. The power of a CPU is measured in Gigahertz, but a higher number doesn't equate to a better processor.
A newer processor might have a lower speed in Gigahertz than an older processor, but in terms of performance, it could be far superior. If you want the best possible programming experience, consider getting a laptop with an i5 or i7 processor.
All processors have cores, and the higher number of cores offers optimal speed and performance. If you don't want an Intel processor, you can get a laptop that has a newer AMD processor.
Comfort Features
When shopping for a laptop for programming, the specifications are very important, but many consumers don't look beyond the specs.
The process of programming applications involves sitting in front of a computer screen for long periods of time, which is why comfort features are essential. The best laptop for coding should have built-in features for comfort.
The keys should be easy to press and comfortable, and the screen should be big enough to reduce eye strain. Programming can be difficult with a small screen because you'll have trouble seeing what you're doing.
What About Graphics?
A graphics card is what your computer uses to handle games and graphics. For most programming purposes, the graphics card isn't terribly important.
In fact, you should be able to get away with a low-end graphics card. Most of the newer CPUs, such as the i5 and i7 processors, come with integrated graphics, and although they're not good for dedicated gaming, they should work well for programming purposes.
By going with integrated graphics, you can use the money that you'll save to get a better processor, which is much more important for coding. If you must get a dedicated graphics card, consider something that has one or two Gigabytes of video memory.
What About Battery Life?
To determine the importance of battery life, you'll need to consider where you plan to use your laptop. Many programmers find that they're able to focus better when working in quiet, serene environments.
For example, you might be able to perform your best work on a quiet park bench.
If you're going to spend most of your time near an electrical outlet, then battery life shouldn't be a priority. However, if you think you'll spend a lot of time programming away from a standard power source, then a laptop with longer battery life is worth considering.
Shopping for the best laptop for programming should be a fun experience, and by compiling a list of some of the top products, we hope to make your life easier. Below, you'll find a table and reviews for some of the best laptops for coding and programming.
Jamie's Best Choice Laptop –
Here's my pick of the best laptops for coding: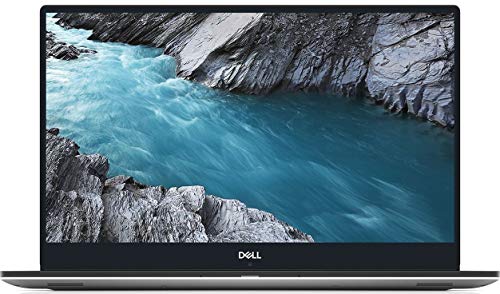 Dell's XPS laptop gives you a nice, large 15.6-inch screen to view your work on. This is an ultra-high definition, 4K touchscreen by NfinityEdge. The touchscreen can help to make certain tasks faster and more convenient. The Intel Quad-Core i5-8300H Processor makes this unit suitable for programming, multi-media use and even modern gaming. It's truly a do-it-all machine for work or play.
The XPS features a 720p webcam and an NVIDIA GeForce GTX graphics card. The card should be able to handle the latest game software in addition to tackling your standard programming duties. You also get a 512 GB hard-drive and 16GB of DDR4 memory. The i5 Processor can tackle speeds of 2.3GHz up to 4.0GHz.
At right about 4 pounds, the XPS is one of the heavier units on our list, but still light enough to be easily carried. Like most of the previous units, this laptop offers a backlit keyboard for easy use in low lighting conditions.
CHECK PRICES ON AMAZON or Add To Your Amazon Cart
High-end Laptops Ideal for Programmers / Coders
Below I've found a selection of laptops that are spot on when it comes to programming and coding. A good processor and decent RAM is vital for those who want to code their own websites, apps and software. Have a look and see what you think.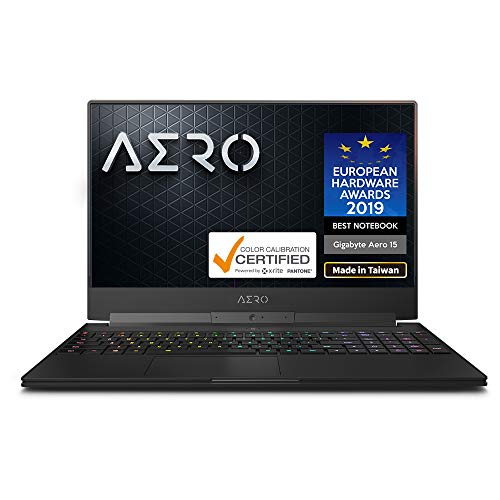 The Gigabyte AERO comes sporting a large, 15-inch display. It offers a long-life battery that's rated for up to 8 hours of use. This makes all-night programming sessions possible without the need to plug into an outlet or break for a recharge. A backlit keyboard makes it easy to work in the dark while the anti-glare screen makes it possible to work outdoors in the bright sunlight. The keyboard is also programmable so you can allocate specific tasks to a single hotkey and set up things to your liking.
An NVIDIA GeForce RTX 2070 graphics card gives you high-quality visuals. If you're creating a game or visual-intensive software, then this can help you to better view and test your work. You get 32 GB of RAM from a Samsung DRAM module and 2.9 Ghz to 4.8 GHz of processing speed with the installed Intel Core i9 Processor.
This laptop features a sophisticated AI that makes sure all processes and components are running optimized for efficiency. If you like to multi-task or maybe even enjoy some gaming or multi-media entertainment between work sessions, the Gigabyte Aero is a pretty good choice.
VIEW ON  AMAZON or Add To Your Amazon Cart For Later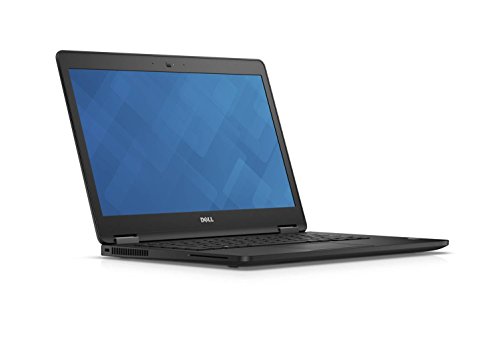 If you're not on a tight budget, then the Dell Latitude E7470 laptop is one of the best products available. Since it's a high-end laptop for programming, it comes with an Intel Core 6th Generation i506300U processor.
With two cores, the CPU is designed to handle programming tasks and can operate up to 3.0 GHz. The Dell Latitude E7470 has a 14-inch screen, which is large enough to reduce eye strain and squinting. The screen displays whatever you're working on in full HD and comes with anti-glare LCD technology.
It even has an integrated microphone and webcam. With 8GB of DDR4 memory, the Dell Latitude E7470 runs applications smoothly and delivers an excellent experience for programmers. The 256GB SSD retrieves information quickly, which is important for coding.
The built-in keyboard is designed for comfort, and it's especially useful for the long hours needed to program software applications. Since it has integrated Intel HD graphics, the Dell Latitude E7470 isn't ideal for gaming, but it's one of the best products for programmers and coders.
VIEW ON  AMAZON or Add To Your Amazon Cart For Later
You don't have to break the bank to get your hands on an Apple laptop. This MacBook Pro is professionally inspected, tested, and cleaned. While it's a renewed machine, it still offers the same great performance you would expect from an Apple device. Plus, the modern design aesthetics continue to look beautiful.
This laptop prioritizes portability and sleek design. The battery provides about nine hours of run time on a single charge. Need more juice on the go? The included MagSafe power adapter is quite portable thanks to its built-in cord management features. Not only that, but the magnetic connector prevents any accidents. The cord simply dislodges if someone trips over the wire, preventing the laptop from experiencing damage.
The most impressive feature is the screen. The LED-backlit screen has a resolution of 2560×1600. It's a gorgeous piece of technology that brings any website, game, or photo to life.
Key Features:
Professionally inspected
Mac OS X
MagSafe power adapter
Up to nine hours of runtime
Technical Specs:
13.3-inch Retina screen
4 GB RAM
2.4 GHz Intel Core i5 processor
128GB SSD
USB-3.0, Thunderbolt, and HDMI ports
Dedicated SD card slot
Weighs less than 3.5 pounds
VIEW ON  AMAZON or Add To Your Amazon Cart For Later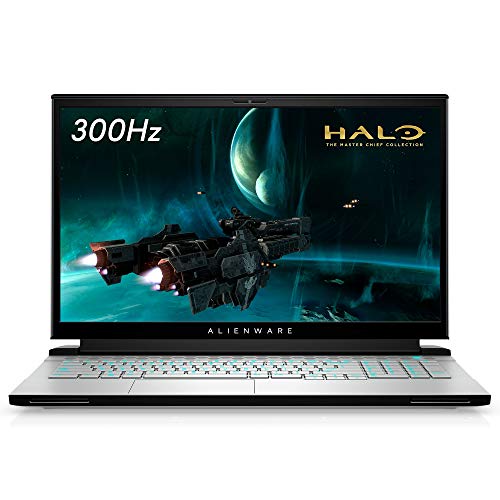 Who says that you can't game on a laptop? Alienware is one of the most well-known gaming laptop brands. With iconic designs and state-of-the-art technology under the hood, these devices are recognizable anywhere. The m17 R3 model is no different!
It's a work of art that utilizes Alienware's signature design schemes throughout. AlienFX lighting, honeycomb speaker grilles, and dramatic airports add the finishing touches.
Inside, the laptop has everything you need to run your favorite titles. The high-definition screen brings those crisp graphics to life. Meanwhile, the NVIDIA RTX GPU ensures that all the animations are replicated precisely.
Key Features:
Vibrant screen
AlienFX keyboard backlighting
Full-size keyboard layout
Cryo-Tech cooling
Technical Specs:
17.3-inch display
1920X1080 screen resolution
300 Hz refresh
10th generation Intel i7 processor
NVIDIA RTX 2070
16 GB RAM
1 TB SSD
It weighs 4.65 pounds
VIEW ON  AMAZON or Add To Your Amazon Cart For Later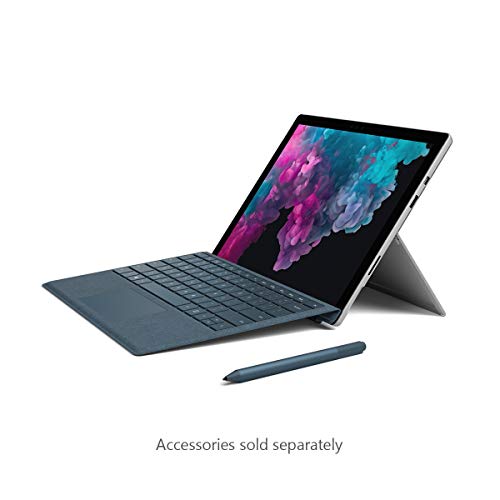 Microsoft's Surface Pro 6 comes with an Intel Core i7 Processor installed. Generally speaking, you will want at least a Core i% processor to handle programming and coding tasks. Windows 10 Home edition is also installed, which should meet the needs of any programmer. The battery life is rated for up to 13.5 hours of continuous video playback.
The Surface Pro 6 provides 512 GB of storage space for all of your projects. The 16 GB of RAM ensure that everything runs quickly and smoothly. The slim design makes the Surface Pro 6 easy to transport while the 12.3-inch screen is easy on the eyes as you work. The weight of this unit comes in at a light 1.76 pounds.
One of the nice things about the Surface Pro 6 is its versatility. This is thanks to the unique design that allows switching from laptop to tablet mode in seconds. There is even a studio mode where you can prop up the screen surface with a kickstand and use a Surface Pen for drawing or writing. This is a computer that can adapt to you and your specific needs.
VIEW ON  AMAZON or Add To Your Amazon Cart For Later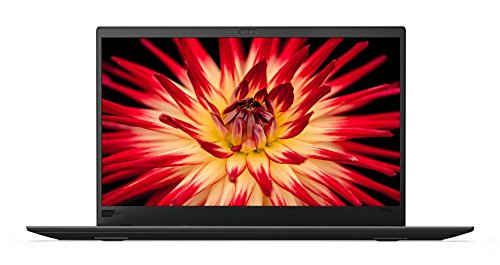 Outfitted with an Intel Core i7 Processor, this slim laptop has the speed to suit the needs of most programmers. This processor has a base rating of 1.9 GHz. You also get 16 GB of DDR3 SDRAM and a solid-state hard-drive with 512 GB of storage space. The screen size is approximately 14 inches with a max resolution of 2560 x 1440 pixels. All of the major requirements for programming are met in this lightweight, affordable unit.
The average battery life on a single charge comes in at around 6 hours. This should suffice for most programming jobs, but of course you can also leave it plugged into an outlet if needed. The operating system here is Windows 10 Pro, which gives you a few more perks that are missing from the Home version found on many laptops in this category. The ThinkPad uses integrated graphics by Intel, but they should be more than adequate for the professional programmer.
VIEW ON  AMAZON or Add To Your Amazon Cart For Later
Mid-range Laptops Ideal for Programmers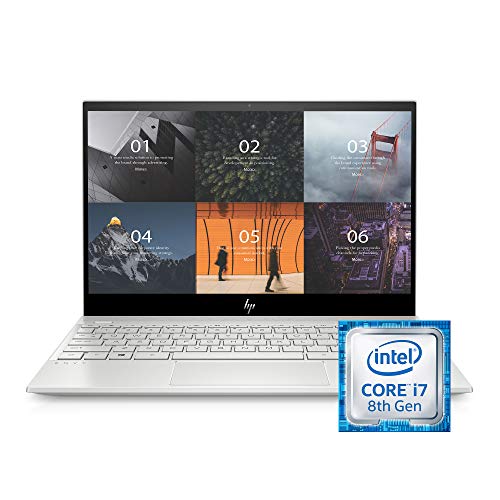 If you're looking for a new laptop for programming, it doesn't get much better than the HP Envy. This is an extra-slim, lightweight model with a 13-inch screen. The Envy has an overall weight of just under 3 pounds. This makes the computer easy to take with you to the office or virtually anywhere. If you like to get some coding done while on the go, this is a great model to own.
The Envy comes equipped with a 16 GB solid-state drive. A solid-state drive, or SSD, is ideal for programmers. This type of drive tends to perform better than standard drives when it comes to quick retrieval of information. This laptop comes with the 8th Generation Intel Core i7-8565U, Dual Core Processor for super fast speeds of up to 4.6 GHZ. You'll be able to get a lot of work done and increase your productivity as the processor speeds up every task you take on.
Along with the impressive processing power, you also get plenty of memory with 16 GB of DDR4-2400 SDRAM. Your programming work should run smoothly even if you work on multiple tasks at the same time. This a solidly built laptop with a metal case. The backlit keyboard and 4K screen resolution ensure you always have a great view of your work in process.
AVAILABLE ON AMAZON or Add To Your Amazon Cart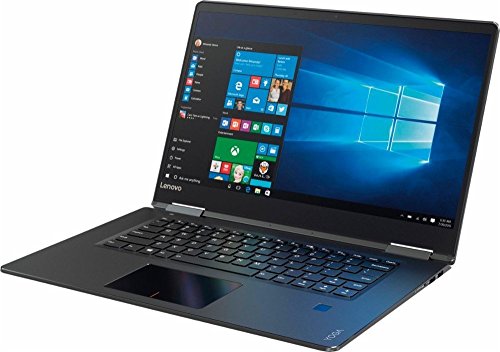 Here we have a popular mid-range laptop for coders. It has a 15.6-inch display, which features touchscreen technology. The display is backlit with LED lighting and helps to reduce eye strain. This laptop features IPS technology and can be flipped and folded.
For easier programming in low-light conditions, it has a backlit keyboard. To give you maximum performance, the Lenovo Yoga 710 comes with a 7th Generation Intel Core i5-7200U processor, which operates at 2.5Ghz.
With the turbo boost feature, the processor can reach a clock speed of 3.1GHz. This laptop comes with 8GB of DDR4 SDRAM, and the RAM can be expanded to 16GB.
The Lenovo Yoga 710 comes with a 256GB Solid-State Drive and Intel HD graphics 620. With a four-cell lithium polymer battery, it delivers on average an impressive eight hours of battery life. Despite the name, this laptop has nothing to do with yoga and offers plenty of mid-range performance for programming and coding.
AVAILABLE ON AMAZON or Add To Your Amazon Cart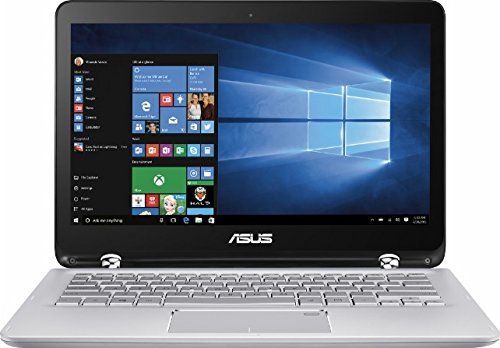 The ASUS Q304UA is another mid-range laptop, and it features an Intel Core i5-7200U processor, which uses two cores to deliver more processing power. The CPU's base clock speed is 2.3Ghz, but it can turbo boost up to 3.1Ghz.
With Intel HD graphics 520, you won't be doing any serious gaming with the ASUS Q304UA, but you can enjoy countless hours of smooth programming. It has a 13.3-inch full HD display, which features LED backlighting. For greater convenience, this laptop features a flip-and-fold design.
To make managing several different applications smoother, the ASUS Q304UA comes with 6GB of DDR3L SDRAM memory, and you always have the option to expand the memory to 12 Gigabytes.
A 1TB ATA hard drive offers plenty of room for files, so you'll have no trouble storing and retrieving your biggest programming folders. Overall, the ASUS Q304UA is one of the best mid-range laptops for programming.
AVAILABLE ON AMAZON or Add To Your Amazon Cart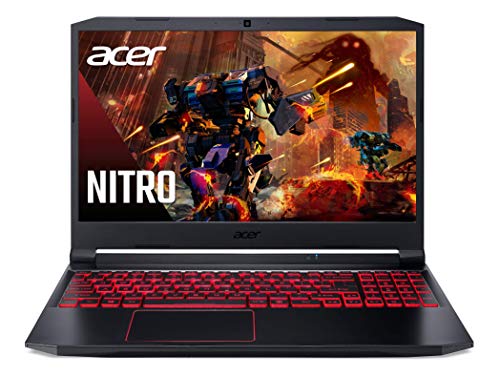 On the other side of the coin, we have the Acer Nitro 5. This computer is all about the flash and pizzazz! It's a gaming computer that's built to provide a top-notch experience wherever you are.
Under the hood, you have the Intel Core i5 processor. It's more than capable of handing resource-hogging games without much problem. The laptop also uses NVIDIA GeForce GTX 1650 Ti graphics. Together, the CPU and GPU deliver high-class performance no matter what you're playing.
The design of the machine is fantastic, too. It has a noticeably futuristic aesthetic complete with LED lighting and geometric design cues.
Key Features:
Windows 10 Home
Acer Coolblast
Robust speakers
Signature red LED lighting
Technical Specs:
15.6-inch HD display
155 Hz refresh
10th generation Intel Core i5 processor
NVIDIA GeForce GTX 1650 Ti
8 GB RAM
256 GB SSD
USB 3.2, USB-C, HDMI, and ethernet port
It weighs 2.65 pounds
AVAILABLE ON AMAZON or Add To Your Amazon Cart
Cheap Laptops Ideal for Programmers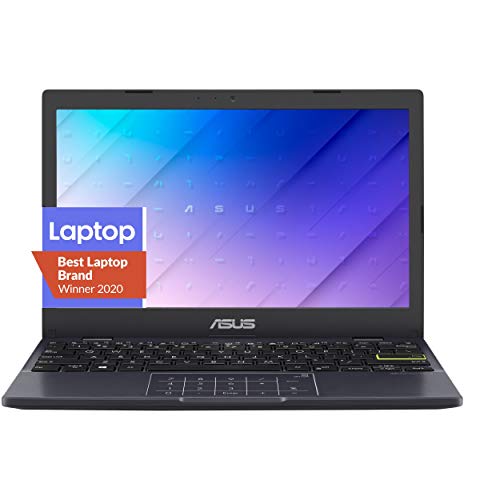 Want a laptop that focuses on wireless connectivity and portability? This model from ASUS checks off all the boxes. It's not the most high-powered computer out there. But, it's perfect for someone who performs most of their work online.
The laptop uses an efficient Intel Celeron N4020 processor. It's renowned for its energy efficiency. For light tasks and everyday use, it can handle most computing duties without missing a beat.
Key Features:
Windows 10 Home
Lay-flat design
Backlit keyboard
Light and compact
Technical Specs:
11.6-inch display
Intel Celeron N4020 processor
4 GB RAM
64 GB flash storage
Up to 12 hours of battery life
Fanless cooling
0.7 inches thick
It weighs 2.2 pounds
AVAILABLE ON AMAZON or Add To Your Amazon Cart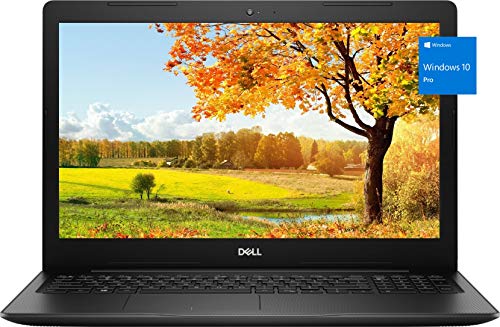 The Inspiron business laptop from Dell is a fluff-free device that's built for productivity. No matter the industry you're part of, this machine can provide you with the computing power you need to get work done. It has decent internal components. While not the most robust out there, it certainly fits the bill for most.
The design is streamlined and straightforward. This computer focuses on under-the-hood proficiency instead of flashy designs and over-the-top features. For its intended purpose, you can't get much better!
Key Features:
Windows 10 Pro operating system
No-frills design
Full-size keyboard
Lightweight build
Technical Specs:
15.6-inch anti-glare display
Intel 4205U processor
16 GB RAM
512 GB SSD
Three-cell battery
USB 3.1, USB 2.0, and HDMI port
Media card reader
It weighs 4.82 pounds
AVAILABLE ON AMAZON or Add To Your Amazon Cart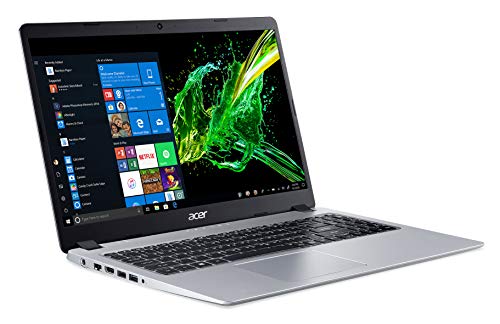 Acer does it again! The Aspire 5 is a slim laptop that's perfect for those who need to work on the go. However, Acer doesn't use the portable nature as an excuse to sacrifice raw computing power. This model is fully capable of running intensive apps. It's fully connected and uses AMD components to deliver reliable performance at every term.
While it's not the most robust out there, Acer doesn't disappoint with the specs. It's similar to a standard desktop. So, you can use all of your favorite apps, surf the web, and get work done without any issues.
Key Features:
Utilizes Windows 10 S
Full-sized backlit keyboard
Narrow screen bezel
Amazon Alexa enabled
TrueHarmony audio
Technical Specs:
15.6-inch screen
HD IPS display
4 GB of RAM
128 GB SSD
AMD Radeon Vega 3 GPU
AMD Ryzen 3 3200U dual-core processor
USB 3.1, USB 2.0, and HDMI ports
Up to 7.5 hours of battery life
It weighs 3.97 pounds
AVAILABLE ON AMAZON or Add To Your Amazon Cart
Apple Laptops Ideal for Programmers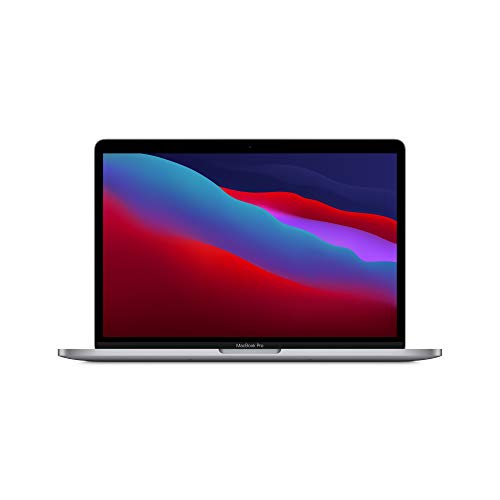 Next up, we have the 2020 MacBook Pro. This machine is geared towards creative professionals. It bumps up the specs and offers greater performance capabilities than some of the other Apple laptops.
This device utilizes the new M1 chip for better proficiency and battery life. In fact, you can get up to 20 hours of runtime on a single charge!
The addition of Touchbar and TouchID perfectly complements the aluminum body. The former is a customizable hotbar that adapts to the software you're using. It can give quick access to editing tools, media controls, and more. The latter is Apple's signature fingerprint sensor.
Key Features:
Aluminum unibody design
Available in two colors
Runs MacOS
Thin and compact design
Touchbar
TouchID
Technical Specs:
13.3-inch Retina display
Apple M1 chip
8 GB RAM
256 GB SSD
8-core CPU
Up to 20 hours of battery life
Two thunderbolt ports
It weighs 3.0 pounds
AVAILABLE ON AMAZON or Add To Your Amazon Cart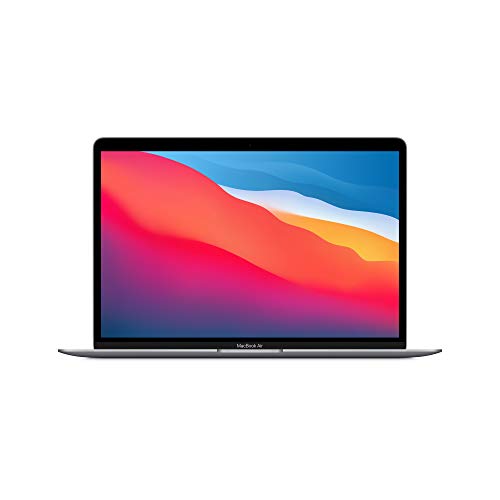 The 2020 MacBook Air is a prime example of a perfect marriage between hardware and software. This laptop is Apple's shining example of minimalist design. It's thin and streamlined, cutting back on the unnecessary extras in favor of no-frills aesthetics. While the exterior is simple, the inside is anything but.
The MacOS operating system is one of the best. It puts you into the Apple ecosystem for access to many award-winning apps and services. The most impressive thing about this laptop, however, is the M1 chip. It combines the CPU, GPU, and neural engine into one. Not only is it proficient, but it makes the MacBook Air even more energy-efficient than before.
Key Features:
Aluminum unibody design
Available in three colors
Runs MacOS
Thin and compact design
Technical Specs:
13.3-inch Retina display
Apple M1 chip
8 GB RAM
512 GB SSD
8-core CPU
Facetime HD camera
It weighs 2.28 pounds
AVAILABLE ON AMAZON or Add To Your Amazon Cart
Conclusion
Programming can be a very rewarding experience, but without a suitable laptop, it can quickly become a very frustrating experience.
You don't need thousands of dollars to get the best laptop for coding, but if you have plenty of money to spend, we've listed several great products to consider.
Most types of programming don't require extremely powerful performance, so you can make it work with a cheaper laptop and spend the leftover money on a comfortable chair and desk.
Any of the laptops from this list will work well for programming, and at the end of the day, the product that you choose depends on the amount of money that you can spend.
For people wanting a laptop that's a bit more portable and multipurpose, have a look at my best 2 in 1 laptops guide.
All the best with your search…
Jamie
The following two tabs change content below.
Jamie Spencer
My name is Jamie Spencer and I have spent the past 5 years building money making blogs. After growing tired of the 9-5, commuting and never seeing my family I decided that I wanted to make some changes and launched my first blog. Since then I have launched lots of successful niche blogs and after selling my survivalist blog I decided to teach other people how to do the same.
Latest posts by Jamie Spencer (see all)