Online gaming has seen some massive growth in popularity during the last decade. What once was a niche market reserved for only the most tech-savvy gamers is now a multi-billion dollar industry. Pretty much every gaming console is capable of connecting to the Internet. Most even come with their own dedicated online platform. Expansive online multiplayer worlds, downloadable content, and thriving digital communities are all becoming the norm.
Unfortunately, like content streaming platforms, online gaming does have some notable obstacles that can ruin your play session. For one, many publishers restrict access to DLC or online communities based on location. This prevents you from experiencing all of the game features you paid for, even if you pay extra to get past the paywall. Playing with friends around the world also relies on a steady and powerful Internet connection, which can be difficult to achieve when you're dealing with the restrictions of a stubborn ISP.
To get around all of these issues, you can use a VPN. VPNs, or Virtual Private Networks, are a popular choice among serious gamers who want to connect with other players unencumbered. A VPN service is designed to help you establish an Internet connection anonymously and experience a better overall gaming experience.
These days, the market for VPN service providers is quite large, so you'll have plenty of options at your disposal. However, not all VPNs are built with gamers in mind. To find the best VPN for your needs, there are a lot of things to consider.
Disclosure: This page contains affiliate links. This means if you click through on one of my links and make a purchase, I may receive a commission. This helps me keep makeawebsitehub.com free to use for millions of people all around the world.
How Can a VPN Improve Online Gaming?
First and foremost, let's look into why you may want to consider using a VPN in the first place.
Unrestricted Access to Servers and Digital Content
Despite the fact that there are gamers across the globe, publishers are still implementing outdated restrictions based on geographic location. The "games as a service" model is something that many developers and publishers are adopting. If you live outside of North America or Europe, your access to online game servers and downloadable content may be blocked.
A gaming VPN provides unrestricted access by masking your true IP address. Whether you're playing on a gaming console or a desktop, your device's IP address is used to determine whether or not you're allowed to access content or connect to a multiplayer service. With a VPN, you'll have the opportunity to connect to servers in a wide range of countries. Just log into the VPN server of your choice and the game will think you're from that country. It's a relatively straight-forward process.
Online Security
Another thing you should be looking out for is security. While most Internet users are familiar with the threats that they are exposed to when they browse the World Wide Web, many fail to consider the risks that come with online gaming. Online multiplayer games still require a connection to a separate server. On your standard Internet connection, this process is usually unsecured. This makes your device susceptible to a number of different types of attacks.
The most common are phishing scams and DDoS attacks. With a DDoS, the connection you established to the gaming service becomes heavily clogged. This makes it nearly impossible to send and receive data efficiently. Instead of the smooth and reliable connection you need to play live games online, you'll experience extremely slow speeds and connection errors.
Many VPN service providers have built-in security measures to prevent these attacks from occurring. Depending on the technology they use, the VPN connection may automatically block suspicious connections and scan for malware.
More Privacy
In this day and age, privacy is a rare commodity. ISPs constantly log traffic, making it easy for your online gaming activity to be traced back to you. If you live in a restrictive country or are using an Internet connection supplied by an employer, your gaming habits may come under scrutiny. A VPN can help to prevent any information about your time online from becoming available.
As mentioned earlier, your true IP address isn't used. When you connect to the VPN, all of your data is sent through a secure tunnel. Not even your ISP will know that you were connected to game servers.
What Features Make a VPN Good for Gaming?
VPN providers are much more common today than they were a decade ago. As a result, you won't have any issues finding options that look good on the surface. With that being said, the needs of a frequent online gamer are much different from those than a casual Internet user. If you want to get the most bang for your buck, keep these aspects in mind when you're searching for the right VPN.
Fast Connection Speeds
Online gaming is practically impossible without a fast connection. You're playing against other people across the world in real time. There's a lot of data that needs to be passed between your device and the server in an instant. It's important to choose a gaming VPN service that's capable of providing you with speeds that are close to what you can get with your ISP. This ensures that there's minimal latency that could put a damper on your gaming experience.
Because of how VPNs work, there will be a small dip in connection speeds. However, a high-quality VPN will have optimized servers that make that decrease in speed as small as possible. Perform a speed test and pay close attention to the ping time. Lower ping times are always better. Check for servers that are nearby, on the other side of the world, and in countries that you want to connect to. It should be noted that VPNs can only provide you with speeds as fast as what your ISP gives you.
Reliable Uptimes
Uptimes refer to how frequent the VPN network is up and running. While most providers will do as much as they can to make sure that their network is always in good condition, issues do happen from time to time. There's nothing worse than being in the middle of a game and experiencing a server crash. Always aim for high uptimes. Many bigger VPN providers tout 100 percent uptimes, ensuring that you can always connect.
No Data Restrictions
Playing a multiplayer game online uses up a lot of bandwidth, so you'll need to use a VPN that doesn't include any data caps. Data caps are starting to become a thing of the past with VPNs, though there are some providers that still enforce them. Those that do will record your online activity. If you reach the data threshold, the provider may throttle your speeds or prevent you from connecting to the VPN servers until the next billing cycle. With unlimited bandwidth, this is something you don't have to worry about. You can game as much as you want.
Privacy-Focused Logging Policies
If privacy is what you're after, stick with a VPN service that doesn't keep logs about what you do on their network. A no-logs policy means that the provider will not collect data about when you connect, what you do, how much data you use up, and more. These policies also apply to information about your real IP address. With a true zero-logs policy, you can game all you want without having to worry about your ISP, employer, or government knowing about it. It's important that you read the service provider's privacy policy. While they may advertise that they don't keep logs, they may record some basic information about you for advertising and analysis.
Large Network
With a larger network of VPN servers, you'll have more opportunities to play how you want. Some providers can offer thousands of unique servers in locations around the world. You'll be able to try different options out and experience content from various regions.
Some VPN providers even have optimized gaming servers that are specifically designed for people like you. They may already have pre-configured connection settings that can enhance your play session. These servers are easy to find and take the headache out of setting up your VPN.
Solid Security Protocols and Features
Of course, you'll also want to make sure that your VPN actually does a good job at hiding your IP address. VPNs use high-tech security protocols to encrypt your data before it makes it to its final destination. There are many protocols available. The most effective is OpenVPN. Options like PPTP, IPSec, and L2PT are also suitable.
In addition to the security protocol used, look out for advanced encryption. Features like AES 256-bit encryption are great for keeping your login information safe.
Many VPNs also offer other forms of protection that can act as a security net should anything go wrong. A kill switch, for example, automatically stops the connection if the VPN crashes. It's meant to prevent your IP address from suddenly becoming public because the VPN is no longer shielding you. The same goes for dedicated DNS servers and leak protection. These features make sure that requests to the gaming server you're trying to connect to don't happen over an unencrypted line. They also play a big role in avoiding DDoS attacks.
Software and Device Support
Modern VPN services aren't just available for computers. You can also connect to servers on your mobile device, console, smart television, router, and much more. Some providers have dedicated apps for each device. Others provide detailed instructions on how to set up the VPN connection without having to download a thing.
Before you settle on a provider, check to see what platforms they support. Many support Xbox and PlayStation consoles, allowing you to reap the benefits of the VPN directly from your gaming device.
Free vs. Paid VPN Services
During your search for a gaming VPN, you'll probably run across many free options. It can be tempting to use a free service rather than shelling out the cash to pay monthly. However, it's not recommended. As the old saying goes, "Nothing good comes for free!"
Free VPNs are notorious for having unreliable performance. It takes money to maintain servers, so it's no surprise that connection speeds suffer. Also, free VPNs usually have some bandwidth limitations, use restrictions, and poor privacy features. All of these aspects can ruin your gaming experience.
If you want to give the VPN service a try before you commit to a paid plan, many providers offer a short trial period. Most also have a money-back guarantee. As always, make sure to read the fine print to make sure that logged information isn't being used or sold to third-parties. Also, check to see if there are any use limitations that could result in an additional charge.
Best VPN Services for Gaming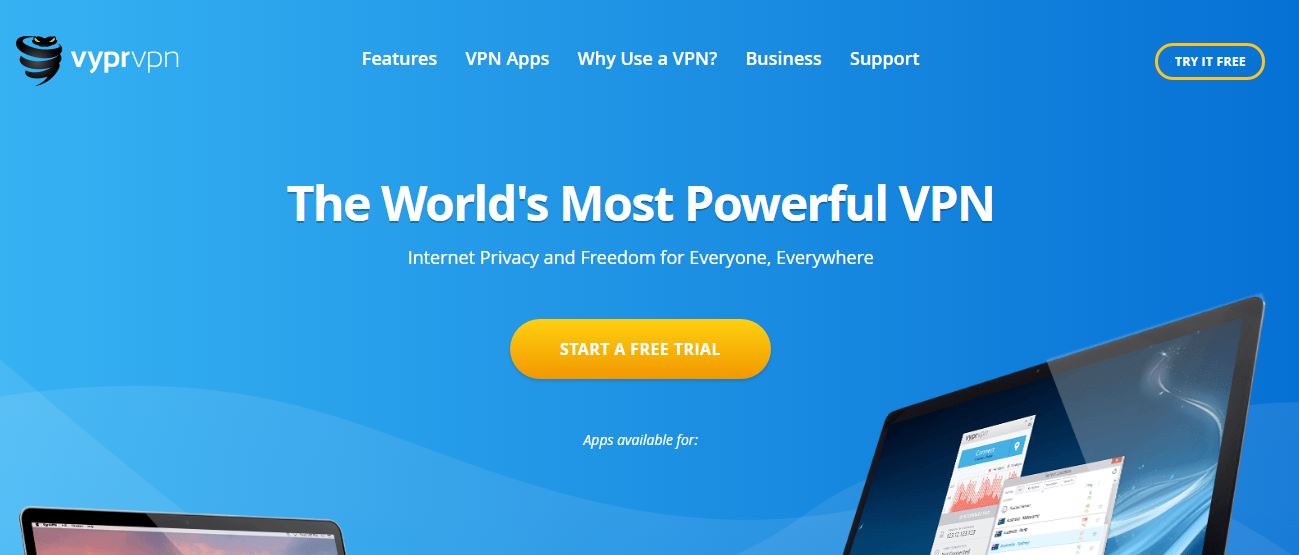 VyprVPN is one of the fastest VPN options available. They're relatively small compared to competitors like NordVPN or Express VPN. The company only just over 700 servers located in more than 70 countries. However, they can accomplish impressively fast connections because their servers are optimized for better performance. VyprVPN owns each one of their servers. As a result, the network is maintained to high standards.
While VyprVPN doesn't have a separate application for consoles, it does offer an instructional guide to establish a secure connection on your router or smart TV. There are also easy-to-use clients for computers and mobile devices. Many popular security protocols are used to make the connection as guarded as possible. The software chooses the right protocol for your device automatically as well, allowing you to get connected with just one click.
Pros:
All servers are owned and maintained by company
Chamelion protocol to get past VPN blocks
Malware protection
Multiple safety features
Zero-knowledge DNS
Kill switch
Zero-logs policy and independent auditing
Cons:
Slightly higher monthly fee than other options
Confusing refund policy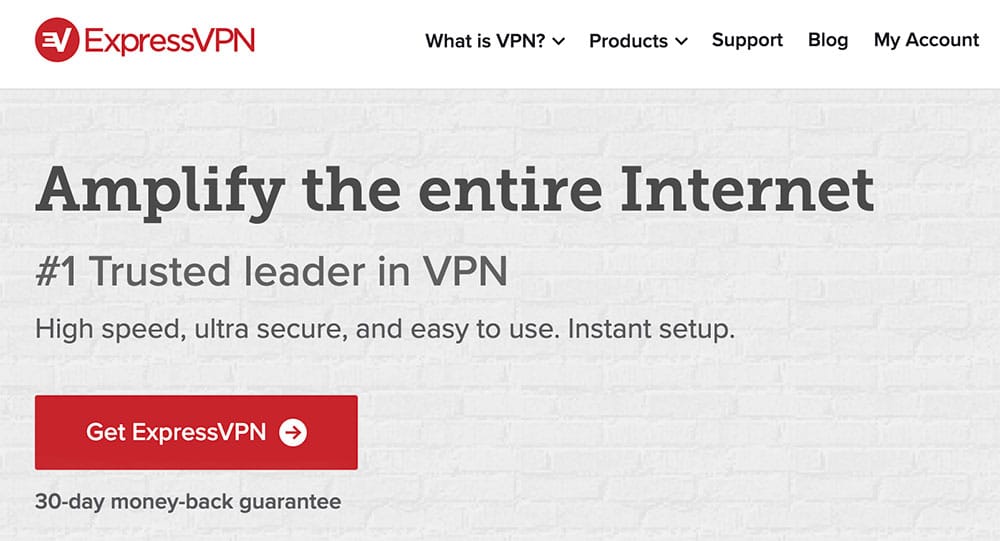 Based out of the British Virgin Islands, ExpressVPN takes your privacy very seriously. The company doesn't keep any connection or activity logs of your time on the VPN. Gaming is a breeze thanks to its network of over 3,000 optimized servers. The servers are very fast, which lets you finally play a low-latency game.
Your data is kept secure through strong security protocols. ExpressVPN uses OpenVPN, L2TP/IPsec, and PPTP. You can configure these protocols how you please or let ExpressVPN do all the work. The available clients are very easy to use and let you choose an appropriate gaming server within minutes. The VPN provider officially supports gaming consoles as well as most major computer and mobile platforms.
Pros:
Fast connection speeds and no bandwidth limitations
Support for a wide range of devices, including popular gaming consoles
Large network of more than 3,000 servers
No connection or activity logs
Has kill switch
Uses three different security protcols
30-day money-back guarantee
Cons:
Higher monthly fee than other options
Or read our Express VPN Review
NordVPN is a pretty big name in the VPN industry. They offer excellent speeds and very reliable performance. Speed tests reveal that the service is capable of getting quite close to ISP connection speeds. They also have a guaranteed 99.9 percent uptime and absolutely no data caps. This is all good news for heavy online gamers.
The company has thousands of servers across the globe, so you won't have any problems connecting to a server that works for you. When it comes to security and protection, NordVPN does quite a good job. The service uses OpenVPN and IKEv2/IPsec for protocols. There's also military-grade encryption, DNS leak protection, and a dedicated kill switch for good measure. To top things off, NordVPN has a very strict no-logs policy. You can game all you want without any restrictions.
Pros:
Up to 6 simultaneous connections at once
Apps for Windows, Mac, Android, iOS, and more
Over 5,200 servers in more than 60 locations
Multiple safety protocols
DNS leak protection
Kill switch
No-logs policy
30-day money-back guarantee
Cons:
No built-in VPN support for gaming consoles
Or read our NordVPN Review
Like VyprVPN, IP Vanish owns each one of their servers. They currently have over 1,300 servers. There are also more than 40,000 IP addresses that you can use to mask your own. IPVanish uses a shared IP system. Multiple users share the same IP as they play online video games and surf the web. This helps to improve security and anonymity even further.
Most of the major devices and platforms are supported. There's no dedicated app for consoles, but you can establish a secure connection on your router to cover every device you own. With just one account, you can have up to 10 simultaneous connections at once. Speeds are very impressive on IP Vanish's game servers. They're pretty close to what you can get with your ISP, which helps to get rid of lag and poor performance issues.
Pros:
Owns their own servers
Can connect up to 10 devices at once
Multiple security protocols and AES 256-bit encryption
No traffic logs
Has kill switch
Cons:
Short 7-day money-back guarantee
Limited payment options
Read our IPVANISH Review or check out our IPVANISH COUPON Codes.
TunnelBear
TunnelBear is not, by any means, the biggest VPN available. The provider currently has only 22 server locations around the world. However, the VPN service is great for gamers because those servers are fast and reliable. You can play online multiplayer games without having to deal with latency or poor connection speeds. Robust encryption techniques are used as well to keep you secure as you play. In the event that the connection is lost, the integrated kill switch will make sure that your identity isn't compromised.
It's very obvious that privacy and security are a top priority for this company. Not only do they keep zero logs about what you do on the VPN, but they also perform regular audits. The findings of those audits are published for the world to see, giving users peace of mind. TunnelBear VPN offers 500MB of free data to give the service a try. For unlimited bandwidth, you'll need to pay their subscription fee.
Pros:
Fast network of servers
No data limits or speed throttling
Regularly published secuirty audits
aes 256-bit encryption
Free trial
Vigiliant Mode kill switch
Cons:
No console or router support
Limited payment options
CyberGhost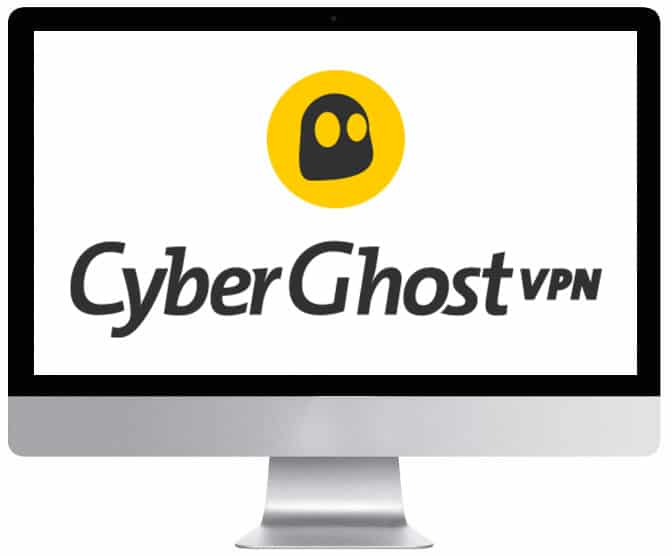 With its fast connection speeds and collection of security features, CyberGhost is a great VPN option for online gaming. There are over 3,600 servers available. Some are even optimized for content streaming. While most of them are designed for sites like Netflix, the optimized speeds can be beneficial if you want to stream a game.
Many different security measures are taken to keep your connection safe and private. OpenVPN, L2TP/IPsec, and PPTP are used for security protocols. CyberGhost also utilizes military-grade encryption and an automatic kill switch. No logs are kept of your time on the VPN servers. The provider even has DNS and IP leak protection features to make sure that your connection is as private as possible as you play.
Pros:
Great connection speeds
Over 3,600 servers
Regularly published secuirty audits
Up to 7 simultaneous connections
Built-in malware blocker, kill switch, and leak protection features
No-logs policy
Accepts cryptocurrency for payment
Cons:
No official video game console support
How to Use a Gaming VPN
The great thing about the VPN service providers in this list is that they're all very user-friendly. You can set up your devices and get connected in a matter of minutes. After you have signed up for your subscription plan, you'll need to download the clients for your devices
Download links can usually be found on the provider's website. Then, it's just a matter of installing the client and logging in with your credentials. If you plan on using the VPN with a specific console or router, the setup process will be a bit different. You can often find guides with step-by-step instructions to help you out. Depending on the particular provider you go with, it may be a good idea to configure your Wi-Fi router to connect to the VPN. That way, all of your devices are protected.
After everything is set up, you can choose the desired server you want to connect to. Simply choose a location from the list. The online game server will think you're connecting from the city and country you choose, allowing you to play with others in that region and access digital content that's only available there. At this point, your VPN is good to go. You can start the game and connect to multiplayer servers just like you normally would on an unsecured network.
Conclusion
With the popularity of online gaming at an all-time high, having a solid gaming VPN that you can trust is crucial. The best gaming VPN will help you make the most out of your time on your favorite title's online server. You'll be able to access all the content in the game you paid for, regardless of where you located. You can also avoid performance issues from online security threats and keep all of your gaming habits private. No matter which VPN provider you ultimately choose to go with, it'll be a worthy investment that can change the overall gaming experience for the better.
The following two tabs change content below.
Jamie
My name is Jamie Spencer and I have spent the past 5 years building money making blogs. After growing tired of the 9-5, commuting and never seeing my family I decided that I wanted to make some changes and launched my first blog. Since then I have launched lots of successful niche blogs and after selling my survivalist blog I decided to teach other people how to do the same.