Whether you're currently living in the United Arab Emirates or you plan on visiting in the near future, you may want to consider investing in a solid VPN service. The UAE is notorious for its strict censorship laws. Many popular websites and streaming services are strictly forbidden and actively blocked by the country's service providers. Despite Dubai's strong tourism industry and international business ventures, the country's censorship policies make it difficult to browse the web freely.
VPNs, or Virtual Private Networks, are incredibly common in the UAE. Many of the country's residents and visitors use VPN services to get around Internet restrictions privately. With that being said, there has been some confusion about the effectiveness and legality of VPN services in the country. VPN usage resides in a bit of a legal gray area, which has resulted in some rumors and misinformation. To make matters even worse, laws and regulations are constantly changing. To help you access the Internet openly, here is a list of some UAE-friendly VPN services and important information that you need to know.
Affiliate Disclosure: This page contains affiliate links. This means if you click through on one of my links and make a purchase, I may receive a commission. This helps me to keep makeawebsitehub.com free to use for millions of people all around the world.
The United Arab Emirates and Content Blocking
Before we get into the information about VPNs, let's look into the type of content the UAE is blocking and why. This is crucial information, as what you're doing on the Internet can ultimately affect the legality of using a VPN. It's important to remember that the UAE is a very religious country. The Telecom Regulatory Authority, or TRA, blocks content based on two major factors. Those include religion and business.
When it comes to religion, a lot of the rules and regulations surrounding Internet content is based on Sharia law. Even if you aren't a practicing Muslim, the law applies to you when you're in the country. According to the TRA, content is blocked if it directly contradicts the ethics and morality of the UAE. So, websites that are involved with pornography, anti-religious content, illegal drugs, gambling, and more are actively blocked by the TRA. Basically, anything that goes against the religious beliefs of the country's Sunni population. You'll also find that all Israeli websites and a large collection of Wikipedia articles are blocked.
Another important thing that affects Internet censorship is business. The country's main telecom service providers, Etisalat and du, benefit greatly from these laws. You see, in addition to the religion-based censorship, VoIP services are blocked as well. The UAE forbids visitors and residents from using apps like Skype, Whatsapp, and even Apple's FaceTime. Blocking these platforms helps to protect the country's own telecommunication companies by preventing anyone from using free alternatives.
What About Streaming?
Contrary to popular belief, digital content streaming is not illegal in the UAE. In fact, Netflix launched its UAE platform in 2016. However, due to the country's censorship laws, the Netflix library available to UAE users is quite small. It only about 30 percent of the size as the US Netflix library. As a result, many people utilize a VPN to access servers in different countries. It's also a popular choice for viewing content on Hulu, Netflix, Amazon Video, and BBC iPlayer.
Read more about VPNs for unblocking Netflix.
Are VPNs Legal?
While many people around the world think that using a VPN is illegal in the UAE, it's not. Using a VPN service is technically legal, however, there are some stipulations. The UAE made some amendments to their cybercrime laws in 2016. They state that using a VPN to perform any illegal activities is punishable with jail time and a very hefty fine. This means that you can not use a VPN to violate any of the censorship laws stated above. While that may seem easy enough to do, it's very important that you be careful while browsing. Having your online activity leaked and recorded by the TRA could result in serious legal ramifications.
Despite VPN usage being so widespread, that hasn't stopped the UAE from being quite aggressive in trying to stop it. In the past several years, IP addresses from popular VPN providers were outright blocked by the TRA in an attempt to prevent users from gaining access to forbidden websites.
Best VPN For UAE – Features to Look For
Getting around censorship in the UAE is all about the strength of the VPN service and the anonymity it provides. Not all VPNs are going to work in the UAE. To ensure that you're safe and secure as you browse, here are some things you need to look for.
Strong Security Protocols and Encryption
VPNs work by routing your Internet traffic and data through a secure tunnel. It's encrypted a number of different times, ensuring that even if someone gains access to your data, they won't be able to make any sense of it. VPN service providers can use a couple of different types of security protocols to keep your activity and personal data away from prying eyes in the UAE.
Some of the most secure protocols include OpenVPN, L2TP/IPsec, and SSTP. OpenVPN is the most secure and versatile. It's found on most machines and uses a strong encryption key on both ends of your connection. That means that only your device and the website you view are able to unencrypt your data. Anyone who incepts your data in between cannot. L2TP/IPsec and SSTP are good backups to have if you're unable to use OpenVPN. Generally, it's good to have more than one protocol available to use. Avoid VPNs that only offer one, especially if its PPTP. PPTP is regarded as one of the least secure methods.
The particular encryption technique a VPN uses is also important. This can help keep any personal data you provide on banking websites or social media platforms from getting in the wrong hands. Some of the best UAE VPN providers use AES 256-bit encryption, which is the same technology used by military agencies and banks.
Obfuscation Techniques
Obfuscation refers to technology that hides your traffic. As we mentioned earlier, the TRA is blocking traffic that comes from VPNs. Some websites and streaming platforms do the same thing. Solid obfuscation techniques can get around VPN blocks by disguising your data as standard Internet traffic. This is a must-have in the UAE. Some VPN providers have their own proprietary obfuscation features while others simply change the security protocol. For example, OpenVPN can use a different TCP port to make your data look like normal SSL traffic.
Multiple Server Locations
Having a wide selection of international servers to connect to can change the way you browse. Many service providers have server locations all around the globe, allowing you to view websites without having to deal with restrictions. This is especially useful if you want to view movies and TV shows that are otherwise not available in the UAE. Having a multitude of servers will allow you to get around geo-restriction without any issues.
No-Logs Policy
While the whole purpose of a VPN is to provide web users with privacy and security, there's often some caveats you need to be aware of. VPNs may actually collect some data about your time on their network. They might keep connection logs, which detail when you connected to the VPN and from what IP address, or activity logs, which show how much data you used and what websites you visited. Needless to say, this is not something you want. This is especially true if you're in the UAE.
Before you commit to a VPN provider, read the fine print in their terms of service agreement and privacy policy. Many VPN companies will advertise that they don't keep logs. The only way to know for sure is to examine the fine print thoroughly.
Another thing you'll want to consider is where the VPN is headquartered in. Some countries are more privy to the privacy needs of web users than others. A VPN is only capable of protecting your identity if they are in a country that allows them to do so. Territories like Switzerland or the British Virgin Islands are great because they have no data retention laws requiring them to log your data. On the other hand, countries like the United States, UAE, or China should be avoided.
Leak Protection
Leak protection features can give you peace of mind while you're browsing on the VPN. Even with all of their great security and privacy features, leaks can occur a number of different ways. Having that extra layer of protection will ensure that your original IP address and identity isn't logged. The two most common forms of leak protection are a dedicated DNS resolution system and a kill switch.
A kill switch is a must-have feature for UAE VPNs. The anonymity a VPN provides is only useful if the server is up and running smoothly. So what happens when that server suddenly goes down? All of a sudden, your IP address is out in the open, ready to be recorded by any website or platform you visit. A kill switch helps to avoid this by automatically killing your Internet connection if the VPN server goes down.
DNS leaks are also common. Every time you type in a web address, your computer connects to a DNS server to figure out where to take you. By default, your computer will connect to your Internet Service Provider's DNS server. Unfortunately, ISPs record those DNS requests, which could ultimately be traced back to you. This can happen even if you're connected to the VPN. With a dedicated DNS server that's on the VPN server, you can avoid any potential leaks.
Money-Back Guarantees
VPN rules and regulations are constantly changing in the UAE. While some VPN providers work well one day, they may not the next. As a result, it's recommended that you go with a VPN provider that offers a money-back guarantee or free trial. This helps you test out the waters and see if the VPN works for you without any commitment. The last thing you want to deal with is trying to get a refund for a multi-year subscription plan only to realize that your VPN is actively blocked in the UAE.
Best VPN for the UAE
There are plenty of VPN services available on the web. However, not all of them are going to keep you safe and anonymous while browsing in the UAE. With the above features in mind, we've compiled a list of some of the best VPNs that can serve you well in the UAE.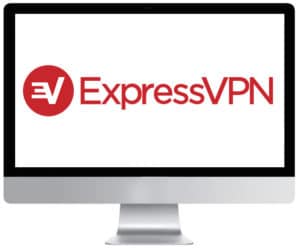 ExpressVPN is a great option for UAE users. They have their own proprietary obfuscation technology. It was originally developed to help out people in China wanting to get around strict censorship. However, it works well in other territories, such as the UAE. The company is based out of the British Virgin Islands. Thus, they don't keep any identifying information about your time on the VPN. They do keep some information, such as which servers you use and how much data you transfer, but none of that can be traced back to you.
The VPN provider has many safeguards to keep you protected. The VPN utilizes many different security protocols as well as 256-bit encryption. There's also a dedicated kill switch and DNS leak protection to prevent any identity mishaps. With a network of over 3,000 servers across the globe, you won't have any issues accessing the content that you love.
Pros:
160 server locations in 94 countries
Doesn't keep any identifying logs
Based in British Virgin Islands
Kill switch
DNS leak protection
256-bit encryption
Multiple security protocols
30-day money-back guarantee
Apps for Windows, Mac, Android, Linux, iOS, and more
Cons:
Slightly more expensive that other options
Whether you're connected to your home network in the UAE or a public Wi-Fi hotspot, VyprVPN can keep you protected. This provider has dedicated apps for a wide range of devices, including both computers and mobile gadgets. They let you connect to secure networks in over 70 locations worldwide. VyprVPN uses many different security protocols, has its own DNS resolution system, and uses a built-in kill switch for added protection.
Another great feature of VyprVPN is the Chameleon protocol. It's an obfuscation feature that helps to circumvent government restrictions in the UAE. It can unblock many different websites, including streaming services like Netflix or Hulu. Not only that, but it can disguise your activity as standard Internet traffic, essentially hiding the fact that you're using a shared IP address on a VPN.
Pros:
Owns and operates entire network
Chameleon protocol
Zero-logs policy
Audited by third party
Kill switch and VyprDNS
NAT Firewall protection
Multiple security protocols
3-day free trial
Support for most operating systems and devices
Cons:
Slightly more expensive
Some servers may be slow
Confusing refund policy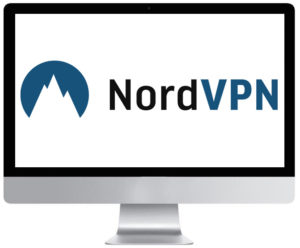 Based out of Panama, NordVPN offers a truly private Internet browsing experience. The company keeps no logs about your time on their servers. Speaking of which, NordVPN has over 5,200 servers around the world. Many of them are optimized for specific purposes, such as streaming or downloading large files. They also have a selection of obfuscated servers that are great for getting around VPN blocks in the UAE. While the provider doesn't have their own obfuscating feature that can be used on all servers, it is compatible with Obfsproxy.
Furthermore, you can use the VPN alongside Tor for an added layer of protection as you browse. NordVPN supports most major devices. There are dedicated clients for Windows, Mac, Android, and iOS devices. There are also separate browser extensions for FireFox and Chrome.
Pros:
Over 5,200 servers worldwide
Dedicated obfuscated servers
Compatible with Obfsproxy
No-logs policy
Works with Skype and other VoIP providers
Works with Tor
Solid security protocols and encryption
Versatile subscription plans
30-day money-back guarantee
Cons:
No dedicated obfuscation feature
Or read our NordVPN Review
PrivateVPN
PrivateVPN is a relatively new contender in the VPN industry. They currently have a small network of servers in 60 countries. Despite this, the VPN provider does an excellent job of keeping your activity safe and private. The company has a strict zero-logs policy. They're based in Sweden and are committed to providing users with a fast and reliable VPN connections. Best of all, PrivateVPN accepts BitCoin for payment. This allows you to stay completely anonymous, even while you're creating your account.
When it comes to security protocols, PrivateVPN uses all of the major options. They also have strong encryption techniques, a kill switch, and IP leak protection features built right in. The servers are quite fast and do well with streaming digital content around the world. In fact, the provider is capable of unblocking multiple platforms, even in the UAE.
Pros:
Zero-logs policy
Uses OpenVPN, PPTP, L2TP/IPsec, and IKEv2 protocols
Kill switch and IP leak protection
Port forwarding
Up to 6 simultaneous connections
Does a good job at unblocking streaming platforms
Affordable
30-day money-back guarantee
Cons:
Not as many servers as competitors
No dedicated obfuscation feature
AstrillVPN
AstrillVPN is a very popular option in Asia because of its ability to get around blocked websites and censorship. As a result, it has proven to be useful for web users in the UAE. The unique thing about this provider is that they use multiple obfuscation protocols. The first, called OpenWeb, was developed by AstrillVPN in 2009. It disguises data as regular traffic, making it hard to detect VPN usage in deep packet inspections.
The second protocol is called StealthVPN. It takes what's great about OpenWeb and adds to it. It can help get around automated firewall systems. Like OpenWeb, this protocol uses 256-bit encryption. However, unlike OpenWeb, StealthVPN can be used on a Wi-Fi router to ensure that all of your Internet traffic is secured.
Pros:
Uses 2 obfuscation protocols
Doesn't keep logs
Accepts BitCoin
Kill switch
Many security protocols
Supports Windows, Mac, Linux, routers, and more
24-hour live chat support
7-day free trial
Cons:
Smaller network
Some upgrades require additional cost
Short and restrictive 7-day money-back guarantee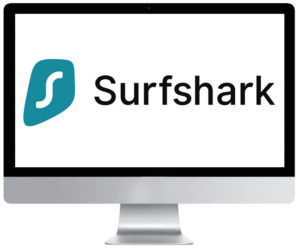 SurfShark is a user-friendly VPN that works quite well in the UAE. Not only does the provider use multiple security protocols, but there are many additional features to keep you protected. There's a kill switch to prevent any leaks as well as a built-in ad blocker. The ad blocker can help you avoid phishing attempts, malware, trackers, and many other Internet threats.
Like the previous options on this list, SurfShark does not keep any logs about your time on the network. To assure their customers of this fact, the company is independently audited every year. The results of those audits are available for anyone to see. SurfShark offers its own double VPN servers for extra protection. They also use StealthVPN, which is a solid obfuscation protocol that can hide your traffic as you browse.
Pros:
Double VPN servers
Zero-logs policy
Can connect as many devices as you want
Uses StealthVPN
Independently audited
Kill switch
Built-in ad blocker and malware scanner
30-day money-back guarantee
Cons:
Smaller network
Or read our Surfshark Review
Will Free VPNs Work in the UAE?
While free VPN providers may work in the UAE, it's not recommended that you use them. This is because free services tend to be less secure than paid alternatives. While the service may seem free, you're probably paying for it in other ways. It's not uncommon for these companies to keep your logs and sell data to third-party advertisers. They also use inferior security protocols, lack proper obfuscation techniques, and have slow servers. With VPN usage being such a hot-button topic in the UAE, it's recommended that you steer clear of free providers. Why take the risk when you can pay a few bucks a month to get service that you can trust?
Conclusion
Using a VPN in the UAE can help you get around the country's strict censorship laws. However, it's important that you be careful. While it's not illegal to use a VPN, certain activities on the private network are. If you choose a VPN that compromises your safety and anonymity, you may have to pay the consequences. It's important that you take time in choosing your VPN. Make sure to download and install the associated VPN apps before you travel to the UAE so that your Internet activity is private the moment you arrive.