In the big wide-world of web hosting, two big-name web hosts are often considered a cut above the rest. Both Bluehost and HostGator are top-tier service hosting providers in a saturated market filled with low-quality hosting options.
They're the go-to hosting companies for bloggers, newbie bloggers and new business owners who want to start a blog or set up their business online. Internet entrepreneurs and online businesses turn to companies like Bluehost and Hostgator for a hassle-free way to get their site up and running.
This begs the aged old question: Which one is better? Bluehost or Hostgator?
Truth is, Bluehost and HostGator offer very similar services.
There are many reasons why these two companies have gone on to become leaders in the industry. Not only do they have powerful data centers across the world, but both brands continually invest in technology to provide you with a great, high quality hosting experience.
In this comparison guide, we're going to take a closer look at what Bluehost and HostGator have to offer.
We already know that these web hosts can meet the needs of most businesses and individuals. So, we're going to dive in deeper to see how they compare. Our goal is to give you a clearer picture of how they stack up so that you can decide which provider is best for you.
If you can't wait to find out who came out top…
BLUEHOST WINS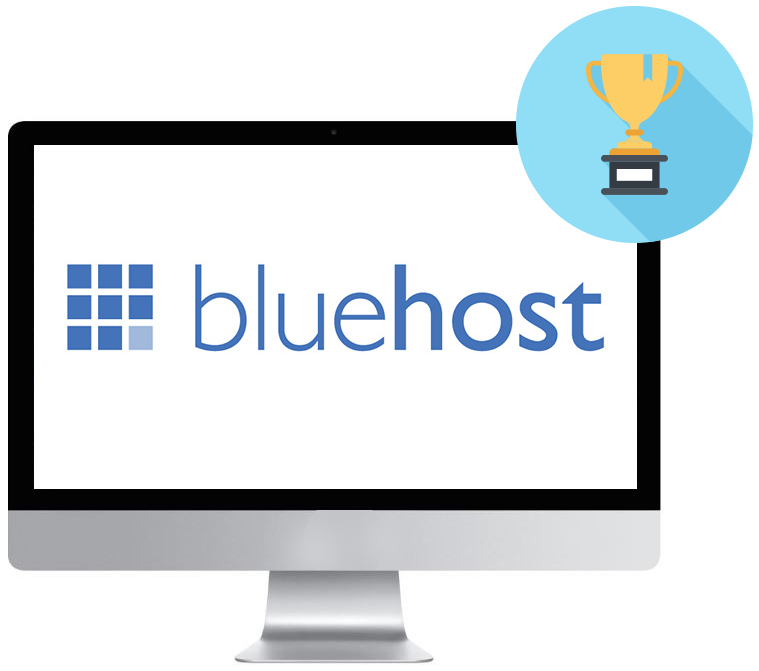 It was a close call but overall, Bluehost wins on most key elements..
#1 – Security
#2 – Reliability
#3 – WordPress Hosting
#4 – Speed / Uptime / Performance
#5 – Features
#6 – Value for Money
Visit BLUEHOST.com
Free Domain Name + Hosting + Email:
From $2.95 per month
About Bluehost and HostGator – Everything you need to know about these web hosts
Before we jump in, let's take a moment to learn more about the companies as a whole.
Bluehost was founded in 2003. However, the original founder of the company was creating hosting companies since 1996. The company is currently headquartered in Salt Lake City, Utah.
HostGator was founded a bit earlier than Bluehost. It officially launched in 2002 in Boca Raton, Florida. Now, the headquarters are in Houston, Texas.
While these two hosting options are often pitted against each other, both are owned by the same parent organization. They are part of Endurance International Group. This larger conglomerate owns several hosting companies throughout the world. Bluehost and HostGator happen to be some of its biggest. However, even some of the brand's biggest competitors also belong to EIG.
EIG bought HostGator in 2012 and Bluehost in 2010.
Under EIG, both brands were able to flourish and become the powerhouses they are today.
What Do We Look At In The Head To Head Comparison
We look at a number of important features when it comes to the head-to-head comparison of two web hosts. There's 8 important factors we look at when it comes to choosing a web hosting service.
These are the following:
HostGator vs Bluehost: Available Hosting Solutions

The first thing you should be considering when you're looking for a web hosting provider is whether or not they offer the right type of plan for you. When it comes to options, Bluehost and HostGator are pretty much even across the board.
Shared Hosting
Both providers have basic shared web hosting. This solution is ideal for smaller sites that don't need a ton of resources as the websites won't be getting that much traffic. As the name would suggest, your site is stored on the same server as several other sites.
VPS
Once you need to upgrade and get some dedicated resources, you can switch to VPS hosting. VPS, or virtual private server, is a nice middle-ground between shared plans and dedicated plans. You can create virtual machines with all the resources you need. These plans are completely scalable and provide greater flexibility. Both providers have VPS hosting plans.
Cloud Hosting
Cloud hosting is offered by the two providers as well, though it's not openly advertised on the respective websites. Cloud hosting is similar to VPS hosting. The main difference is that your site is stored on several cloud servers rather than a single piece of hardware in a data center.
Dedicated Hosting
Next up, we have dedicated hosting. With this hosting solution, you're getting an entire dedicated server for your site. These resource-rich plans are best for larger businesses and huge e-commerce sites. Bluehost and HostGator have several dedicated hosting tiers available.
Managed WordPress Hosting
If you'd rather keep things simple, both providers also have managed WordPress hosting. They allow you to create feature-rich WordPress websites without all of the hassles of dealing with the technical side of hosting. Whether you plan to go with Bluehost or HostGator, you can create stunning websites that are designed to meet your needs. Most work with apps and scripts from Mojo Marketplace for simplicity.
Reseller
Last, but not least, we have reseller hosting. Designed for web developers, reseller hosting lets you divvy up resources and sell white-label hosting plans to clients. All of the resources are managed from one control panel for simplicity. Both providers have reseller plans available, though they are not openly advertised on the respective websites like the traditional hosting options.
Beyond the hosting plans, both providers also have other services available. You can register domain names, invest in email hosting, and more. It's pretty typical for hosting companies to provide additional services, so these extras are to be expected.
With that said, Bluehost comes out on top when it comes to available services. They offer a handful of full-service solutions for businesses that don't want to spend time creating sites. For additional fees, you can have Bluehost create your website for you. They can also perform website migrations of existing sites to reduce downtime.
That's not all. Bluehost also has marketing services to help get your site seen. They can perform SEO on your site for better visibility and create pay-per-click campaigns. Bluehost is truly trying to become a one-stop-shop for businesses. While those extras aren't required, it's nice that they are offered.
BlueHost vs Hostgator: Ease Of Use For Beginners – Draw

One of the most important factors for people when choosing a web host is just how easy is it use the hosting service. Most who sign up for web hosting are complete novices when it comes to setting up and creating a website. That's why it's so important for any web hosting service provider to have a user friendly interface as well as clear instructions on installing WordPress, site migration, site building and domain registration.
Bluehost and Hostgator are both extremely beginner friendly. From the moment you sign up to either web host, you are carefully taken through the WordPress set up stage in a way that is clear, concise and easy to follow.
Both offer 1 Click WordPress installation and easy access to support if needed. The support of offer is exceptionally easy to follow and you will be guided carefully through the entire website setup process.
Bluehost and Hostgator have very good, user-friendly interfaces.
BlueHost vs Hostgator: Reliability – Bluehost wins ( by a very small margin )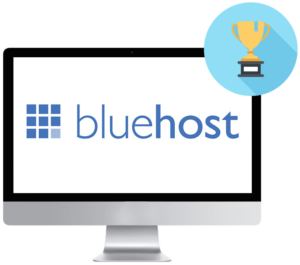 Reliability is crucial in the web hosting world. If the service is down, your visitors cannot access your site. This leads to a loss of potential income as well as hits to your reputation.
Because HostGator and Bluehost are massive companies, you can expect to get some of the best uptime figures in the industry. Both have uptime guarantees for peace of mind. On Bluehost's website, there's a section devoted to the company's Server Uptime Agreement. It states that the provider works to get most issues resolved in less than 15 minutes. While major outages could take longer, the general consensus is that Bluehost is quite reliable compared to other service providers.
HostGator offers a 99.9 percent uptime guarantee. If monthly uptime figures fall short of that guarantee, the company will provide credit to your account.
The difference between HostGator and Bluehost is quite minimal when it comes to uptimes. Both manage to stay above 99.9 percent. Through several long-term tests, Bluehost managed to keep the servers up slightly longer than HostGator. However, that difference was less than 0.1 percent.
The two providers go to great lengths to keep their data centers secure. The equipment is heavily monitored and the centers all have restricted access. To prevent major outages, both utilize several fail-safes as well. These include redundant power systems and backups.
HostGator vs Bluehost: Speed, Uptime and Performance – Bluehost Wins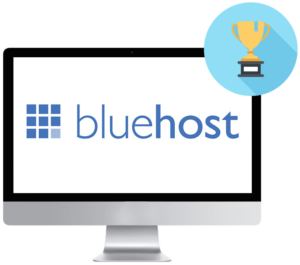 Speed is key when it comes to creating a smooth browsing experience for your website visitors. Data has to travel from the physical servers to your visitors' device. Unfortunately, not all providers are capable of providing you with lightning-fast speeds. Slow connection speeds are a huge turn-off for web users, so it's an important factor to consider.
We're happy to report that Bluehost and HostGator do pretty well across the board. Both can load pages in under a second. However, there is a stark difference between the two companies. Speed tests show that HostGator takes about twice as long to load web pages and Bluehost. Several factors can affect load times on an individual basis, but Bluehost typically performs best.
One of the reasons that Bluehost is faster is because the hosting accounts all come with CDN. A CDN, or content delivery network, is basically a large network of cached data. It means that you'll have considerably fast page load speeds worldwide without having to adapt your caching and CDN. When someone connects to your website, the data from the nearest CDN node is loaded up. Thus, it's particularly useful for those accessing your site from a location that's very far away from the physical data centers.
Bluehost accounts have Cloudflare CDN built right in. Currently, HostGator does not include a CDN.
Visit BLUEHOST.com
Free Domain Name + Hosting + Email:
From $2.95 per month
BlueHost vs HostGator: Features and Extras – Bluehost Wins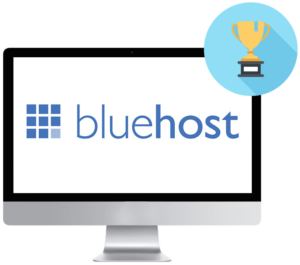 Both Bluehost and HostGator offer a lot of great features to help your site reach its full potential. Not all of these features are complementary. You may be charged to use some of them. However, they are worth considering.
These providers both utilize cPanel. cPanel is a very popular control panel used to manage your site and hosting features. The feature is very user-friendly and can be used alongside Softaculous to perform one-click installations of many plug-ins and scripts. The control panel also works with many content management systems, such as WordPress, Joomla, and Drupal.
HostGator and Bluehost both also provide free domains. Whether you want a .com or a .org domain, you get it for free (1 year). This can help you cut back on your site's startup costs. The free domain may be limited to certain plans. You'll also have to pay for renewal costs after your first term. Bluehost offers a free domain year-round. However, HostGator only offers theirs periodically, so keep an eye out for it!
WordPress – Bluehost Wins
If you're a fan of WordPress then you'll know that Bluehost is one of just three web hosting providers that have been given the seal of approval by WordPress. Bluehost is the clear winner in this c ategory. WordPress is the world's most popular content management system. It's estimated that over 35 percent of all sites on the web utilize WordPress. So why is Bluehost the best web hosting option for WordPress? Well, Bluehost is the number-one recommended provider by WordPress. HostGator isn't even on that list.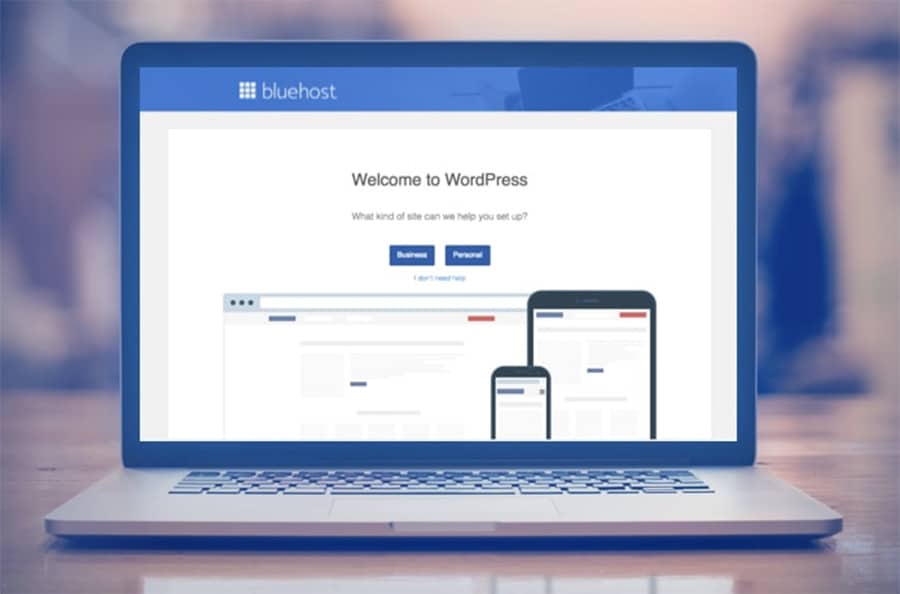 Bluehost has a ton of great features that are specifically catered towards WordPress users. WordPress installation can be done in seconds. Plus, the provider has great partnerships with WordPress site builders to help you get started from scratch. The sky is the limit when WordPress is concerned.
Site Builder – Hostgator Wins
While Bluehost does direct users to some popular site building services, the provider does not have one of its own. HostGator, on the other hand, does. The simple drag-and-drop gator website builder is very easy to use.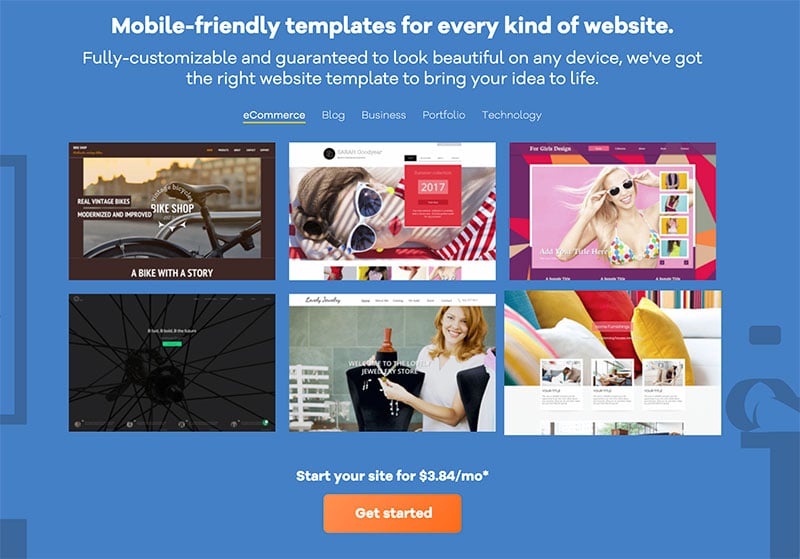 You can create a site with a blank canvas or use one of the many templates. Whatever you choose to do, HostGator's integration with the Mojo Market makes it easy to create a site that looks great and has all the functionality you need.
HostGator vs Bluehost: Security – Draw

When you're running a site, security is one of the most important things you need to invest in. The Internet runs rampant with viruses and malware, so you need to keep your site protected. Not only that, but a lack of security can also put your visitors at risk. This is especially true if you run an e-commerce site and handle sensitive information.
Bluehost and HostGator offer several security features to take advantage of. Most of them come with add-on fees. However, basic security extras come with every account. The simplest form of security they offer is a free SSL certificate.
SSL stands for secure sockets layer. It's a unique protocol that encrypts the connection between the server and your visitors' device. These days, an SSL certificate is a must-have. Most web users won't even visit a site if it doesn't have that small padlock icon on the corner of the browser window. A free certificate is included with all plans from HostGator and Bluehost. Though, you can also purchase additional certificates for an extra fee.
SiteLock
SiteLock is a third-party security system that's available from both Bluehost and HostGator. It's a powerful feature that can prevent any issues from malware. It automatically scans your site daily and looks out for potential threats.
If an issue is spotted, the SiteLock system will automatically email you to let you know. This early detection can help you avoid catastrophic problems and prevent your site from getting blacklisted from search engines.
Like an SSL certificate, SiteLock comes with a visual badge. You can display the badge on your site to give visitors peace of mind.
CodeGuard
CodeGuard is another tool that comes as an extra charge from Bluehost and HostGator. However, rather than dealing with outside security threats, it focuses on keeping your data safe. It's a backup system that lets you easily recover your site in the event of a disaster.
You can schedule the system to make automatic backups every day. It can also take quick snapshots and save them all as separate versions. This feature is useful if you ever want to restore your site after making changes.
DDos Protection
Both Bluehost and Hostgator offer DDos protection within their server infrastructure. They take DDoS attacks seriously and do all they can to prevent such events. When these types of attacks occur, their teams are on hand to rectify these attacks and will do all things possible to restore your service quickly.
BlueHost vs Hostgator: Customer Service – Draw

Customer support can be a bit of a sour subject when it comes to web hosting. In the past, it was difficult to get any reliable help from trained technicians. This even applied to giants like Bluehost and HostGator. Luckily, things have changed in the last couple of years.
Having quick and reliable assistance whenever you need it is crucial for web hosting. Like we mentioned earlier, downtime can affect your reputation and bottom line. Both Bluehost and HostGator have put a lot of money into their customer support departments and it shows.
The easiest way to contact a support agent for both providers is through live chat. With the press of a simple icon on the website, you can be connected with an agent in seconds. The live chat systems are available 24 hours a day, ensuring that you have access to help whenever you need it.
Generally, it doesn't take much time for agents to respond. While the time of day and workload of the support team may lead to longer wait times in some instances, you can expect response time to be 10 minutes at most.
If live chat isn't your thing, both providers also have a messaging system and email support. You can send your queries via email and get a response the next business day. It's simple, effective, and to the point.
One thing that we really like about HostGator and Bluehost is their use of knowledge bases. You can find this area on the company's respective support pages. Essentially, knowledge bases are filled with guides and tutorials to address frequent issues that users have. It's a great way to troubleshoot issues and find solutions on your own.
The knowledge bases are both well-designed. They are split up into categories for easy browsing. Alternatively, you can use the respective search bars to find items based on specific tops. Both providers even have dedicated YouTube pages filled with guide videos.
When it comes to customer support, HostGator and Bluehost do very well across the board. They offer far more support than other web hosting companies out there.
HostGator vs Bluehost: Plans and Pricing – Bluehost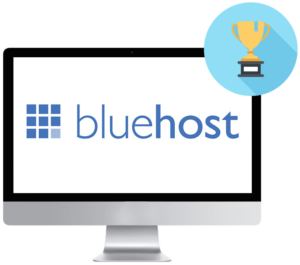 No hosting service review is complete without talking about pricing. Hostgator and Bluehost offer many different hosting packages to suit the needs of everyone. What's included with each plan varies dramatically. For the sake of simplicity, we'll be focusing on shared hosting plans.
| | | | | | | | |
| --- | --- | --- | --- | --- | --- | --- | --- |
| | | | | | | | |
| Plans | Hatchling | Baby | Business | Basic | Plus | Choice Plus | Pro |
| Price | $2.75 | $3.95 | $5.95 | $2.95 | $5.45 | $5.45 | $13.95 |
| Visitors p/m | Unmetered | Unmetered | Unmetered | Unmetered | Unmetered | Unmetered | Unmetered |
| Storage | Unmetered | Unmetered | Unmetered | 50 GB | Unmetered | Unmetered | Unmetered |
| Emails | Unlimited | Unlimited | Unlimited | 5 | Unlimited | Unlimited | Unlimited |
| Free SSL | Yes | Yes | Yes | Yes | Yes | Yes | Yes |
| No. URLs | 1 | Unlimited | Unlimited | 1 | Unlimited | Unlimited | Unlimited |
| Money Back | 45 Days | 45 Days | 45 Days | 30 Days | 30 Days | 30 Days | 30 Days |
| Free CDN | No | No | No | Yes | Yes | Yes | Yes |
| Google Adword Credit | $100 | $100 | $100 | $100 | $100 | $100 | $100 |
| Bing Ads Credit | $100 | $100 | $100 | – | – | – | – |
| Free Site Transfer | Yes | Yes | Yes | $149 site migration service fee | $149 site migration service fee | $149 site migration service fee | $149 site migration service fee |
Bluehost Pricing
Basic Plan
With the most affordable plan that Bluehost offers, you're getting a single website with 50 GB of SSD storage. Bandwidth is unmetered. As always, you're also getting a free SSL certificate and domain for the first year. 25 subdomains are included, too.
Pricing:
$2.95 per month with promotion – get this deal + Free domain
$4.95 per month with a 12-month term
$3.95 per month with a 24-month term
$2.95 per month with a 36-month term
Plus Plan
The Plus Plan lets you create as many websites as you need. It also comes with an unlimited amount of SSD storage and unmetered bandwidth. You also get an unlimited number of subdomains and the Spam Experts feature for your email accounts.
Pricing:
$5.45 per month with promotion – get this deal + Free domain
$7.45 per month with a 12-month term
$6.95 per month with a 24-month term
$5.45 per month with a 36-month term
Choice Plus Plan
The Choice Plus Plan ups the ante just a bit. In addition to the unlimited perks of the previous plan, you're getting free domain privacy and CodeGuard Basic free of charge. The latter feature lets you make automatic backups of your site.
Pricing:
$5.45 per month with promotion – get this deal + Free domain
$7.45 per month with a 12-month term
$6.95 per month with a 24-month term
$5.45 per month with a 36-month term
Pro Plan
Designed for businesses, the Pro Plan includes all of the features of the Choice Plus Plan. However, it also includes access to a high-performance server. These servers are limited, ensuring that you're getting the best performance possible on a shared hosting plan. A dedicated IP is included as well.
Pricing:
$13.95 per month with promotion – get this deal + Free domain
$18.95 per month with a 12-month term
$15.95 per month with a 24-month term
$13.95 per month with a 36-month term
These prices cover shared plans. Bluehost also offers cloud, VPS, dedicated, reseller, and managed WordPress plans. Those all come with additional costs.
Bluehost offers a 30-day money-back guarantee. If, for whatever reason, you aren't happy with the service, you can request a refund. Bluehost will subtract the costs of your free domain and any non-refundable extras from the refund.
Visit BLUEHOST.com
Free Domain Name + Hosting + Email:
From $2.95 per month
HostGator Pricing
All HostGator plans come with unmetered bandwidth. You can also take advantage of a one-time free site migration feature, one-click installs of your favorite apps, and unlimited storage. The shared plans are broken up into three tiers.
Hatchling Plan
The Hatchling Plan is your most basic. With it, you can use only one domain. You do, however, get a free SSL certificate.
Pricing:
$2.75 per month with promotion
$10.95 per month with no term
$10.95 per month for a 6-month term
$8.95 per month for a 12-month term
$7.95 per month for a 24-month term
$6.95 per month for a 36-month term
Baby Plan
The Baby Plan lets you create as many sites as you want. Like the previous plan, it has unlimited storage and bandwidth.
Pricing:
$4.95 per month with promotion
$11.95 per month with no term
$11.95 per month for a 6-month term
$11.95 per month for a 12-month term
$10.95 per month for a 24-month term
$9.95 per month for a 36-month term
Business Plan
The priciest shared plan from HostGator has all the same features as the previous one. However, it also has a free private SSL certificate and a dedicated IP address. You can also take advantage of free VoIP phone service if you're interested.
Pricing:
$5.95 per month with promotion
$16.95 per month with no term
$16.95 per month for a 6-month term
$16.95 per month for a 12-month term
$15.95 per month for a 24-month term
$14.95 per month for a 36-month term
Like Bluehost, HostGator offers many different types of hosting solutions. The shared plans are the most affordable, so expect the subscription fees of the other options to go up substantially based on the resources you need.
HostGator's money-back guarantee is a bit more generous than Bluehost's. You can request a refund up to 45 days after the start of your term.
Visit HOSTGATOR.com
Free Domain Name + Hosting + Email:
From $3 per month
The Final Verdict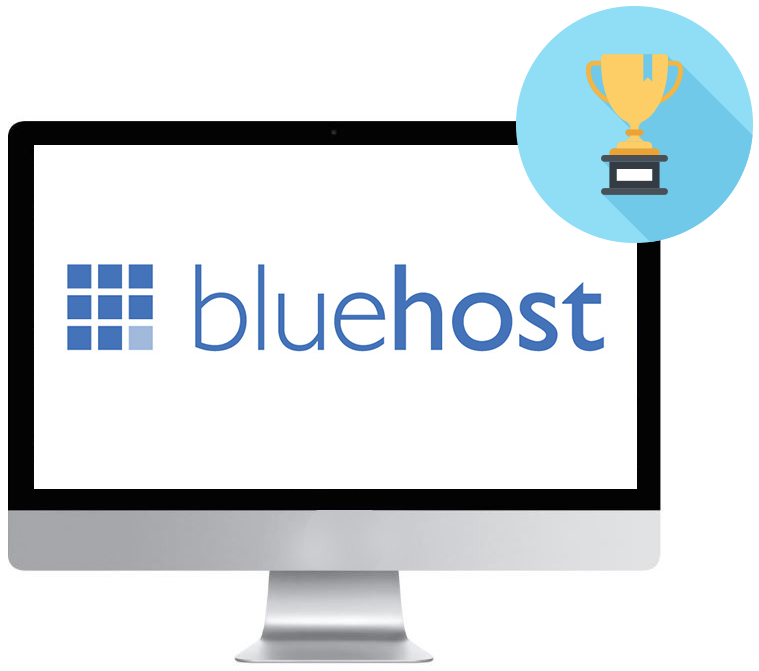 There's no doubt that HostGator and Bluehost are excellent options for anyone looking to host a site. They're both very user-friendly and offer a good bang for your buck. However, we have to give credit where credit is due. Bluehost is the clear winner of this roundup.
At the end of the day, Bluehost excels in areas that matter. The provider can give you blazing fast connection speeds and very reliable uptimes. When you compare what you're getting for your subscription fee, Bluehost is just the better value. The high-tier plans come with more features, including extra security and CodeGuard. Those are features you will need to pay for with HostGator.
While HostGator does have free website migrations and an integrated site builder, those features aren't enough to beat Bluehost at speed, reliability, and price. Plus, when you consider Bluehost's great WordPress-focused features, it's the obvious choice for most.
Frequently Asked Questions
Are Bluehost and HostGator independent companies?
These two providers are no longer completely independent. They are part of Endurance International Group, which owns many popular hosting providers.
Do Bluehost and HostGator have international data centers?
Unfortunately, Bluehost and HostGator don't appear to have data centers overseas. The two services are catered more towards a U.S. audience. HostGator has data centers in Provo, Utah, and Houston, TX. Bluehost doesn't provide exact information about the locations of its data centers. However, the website does state that there are centers in Salt Lake City, Utah.
Are these providers secure?
Several factors contribute to the overall security of a hosting service. However, HostGator and Bluehost do offer some free security features with each plan. The plans all come with a SSL certificate, which is the most basic form of security available. Additional features are available as well.
Does the monthly price reflect the subscription fee?
There can be some confusion regarding the pricing model for web hosting providers. Typically, the advertised price reflects how much the plan will cost on a monthly basis. However, HostGator and Bluehost charge a lump-sum fee based on your term plan.
So, for a 12-month term, you would pay for the entire term upfront. To get the true price you would need to pay upon signing up, multiply the advertised monthly fee by 12.
Both providers offer promotions regularly. You can also save some money by signing up for a longer term.
What control panel do Bluehost and HostGator use?
These two providers utilize cPanel. The control panel is the most widely used in the industry and is compatible with most apps.
What other services do Bluehost and HostGator offer?
While website hosting is the primary service offers, both HostGator and Bluehost can act as domain registrars. Bluehost also offers some marketing services to help small businesses grow their presence online.
Who owns Bluehost and HostGator?
EIG owns both companies. EIG bought HostGator in 2012 and Bluehost in 2010.
Other Comparison Guides
We have plenty more comparison guides for you to check out. Take a look at the following…
WordPress.com vs WordPress.org
The following two tabs change content below.
Jamie Spencer
My name is Jamie Spencer and I have spent the past 10 years building money making blogs. After growing tired of the 9-5, commuting and never seeing my family I decided that I wanted to make some changes and launched my first blog. Since then I have launched lots of successful niche blogs and after selling my survivalist blog I decided to teach other people how to do the same.
Latest posts by Jamie Spencer (see all)