In a vast sea of web hosting providers, how do you know which one is best? More importantly, how do you know which one is best for you?
With robust website builders like WordPress and hundreds of hosting companies offering a variety of services for every budget and need, zeroing in on the perfect web host for your WordPress blog, website, or ecommerce store can seem like an impossible task.
However, since the very existence of your website online is at the mercy of whichever hosting company you choose, it's an important task not to take lightly.
Just about everyone is familiar with shared hosting and other traditional hosting options, but if you're planning on launching a WordPress site, managed WordPress hosting is the way to.
When it comes to managed WordPress hosting, Cloudways and Digital Ocean are two of the biggest names in the industry. Unlike traditional web hosts, both of these cutting-edge companies offer cloud access to blazing fast servers, impressive storage capacities, and a range of features specifically tailored to the needs of WordPress developers and site owners.
That said, there are definitely differences between the two. In this guide, we'll take a look at each of these popular cloud hosting providers and compare them feature by feature. By the end, you'll not only know all you need to know about each web host, but you'll also know which one is right for you and your WordPress site.
About Cloudways and Digital Ocean
Despite being similar in a number of ways, Cloudways and Digital Ocean are two distinctly different cloud providers.
Cloudways was founded in 2009. In addition to its Mediterranean headquarters on the island of Malta, they also have offices in Spain and the emerging high-tech epicenter of Dubai.
By working directly with cloud hosting partners like Digital Ocean, Vultr, Linode, AWS, and Google Cloud, they're able to offer fast, reliable, and hassle-free managed WordPress cloud hosting at a budget-friendly price.
More importantly, they offer a simple and seamless user experience. Not only do they do everything behind the scenes to keep your WordPress site up and running at peak performance, but they also offer attentive expert support, allowing you to focus on what matters most: growing your business.
Digital Ocean, on the other hand, takes a different approach. Rather than connecting you to high-power servers run by someone else, like themselves, they provide them, allowing you to go directly to the source.
Since launching their first state-of-the-art data centers and SSD servers in 2011, this New York-based cloud hosting company has been geared more towards developers than business owners interested in a hands-off approach.
They focus on speed, efficiency, and offering an endless supply of advanced server resources, making them a popular option for dynamic, growing WordPress sites with high-traffic volume.
Unfortunately, all of this power comes at a price. Not only are Digital Ocean's hosting services more complex and less "managed" than Cloudways, but they're also more costly. Don't worry; we'll talk about this more in just a minute.
Cloudways vs Digital Ocean – What Types of Hosting Solutions Do They Offer?
Both Cloudways and Digital Ocean offer a variety of managed cloud hosting options to choose from. Unlike traditional hosting, both companies are cloud-based and offer managed web hosting designed to meet the unique needs of WordPress sites.
Rather than hosting your WordPress site on a single server, cloud hosting utilizes a network of cloud servers located around the world. The network preferences are constantly switched depending on the loads of each server, and the resources are shared and managed network-wide to produce the best possible performance and uptime results.
In addition to being able to provide all the power and performance your WordPress site may need, managed cloud hosting is also infinitely scalable. An entire network of cutting-edge server resources is at your disposal.
All that said, there are obvious differences between Cloudways hosting and Digital Ocean hosting. The biggest is Cloudways' more "managed" approach.
As you'll see plenty of examples of in this Cloudways vs DigitalOcean comparison guide, the latter reigns supreme when it comes to speed, scalability, and outright performance.
However, Cloudways hosting services are simpler to digest and easier to use. Plus, their starter plan utilizes Digital Ocean's same data centers and SSD server network, so they're pretty much tied in that regard.
The differences really shine when discussing scalability. If you want more storage, bandwidth, and processing power with Cloudways, you simply switch server providers. You have your choice of Digital Ocean, Linode, Vultr, AWS, and Google Cloud. Picking and setting up your hosting package is a simple process with one flat monthly fee.
Digital Ocean's managed cloud hosting solutions are a little more complex. You have multiple choices for the size of your server droplets, storage space, and bandwidth, allowing you to completely customize your web hosting according to the specific needs of your WordPress site.
Cloudways vs Digital Ocean: Speed and Performance – Draw
Speed and performance are two of the most important things to consider when choosing the right option for your WordPress hosting. After all, hosting services can promise the moon, but what good are they if your visitors can't access your site quickly and reliably whenever they want?
Fortunately, Cloudways and Digital Ocean provide some of the fastest connection speeds in the industry, which even beat today's top VPS and dedicated hosting plans. In fact, both providers are able to load sites in under 500 milliseconds, which is pretty darn fast.
Like SiteGround, Bluehost, and other top hosting providers, they each utilize secure, high-tech data centers with cutting-edge technology to make this happen.
Cloudways and Digital ocean aren't just fast – they're reliable too. In our extensive testing, they each averaged an uptime of 99.99 percent. The industry average is around 99.6 percent, so the difference is noticeable.
Server Quality – Draw
When comparing DigialOcean vs Cloudways in terms of hardware, both cloud hosting managed WordPress providers use top-of-the-line gear.
Cloudways offers access to five top cloud providers under one roof. As a Cloudways user, you have your choice of servers from:
• Digital Ocean
• Vultr
• Linode
• Amazon Web Services
• Google Cloud Platform
Yes, Digital Ocean interestingly tops the list of Cloudways server providers. So, why would you choose to go through Cloudways rather than going directly to Digital Ocean?
We'll get to that in a minute, but back to server quality, each of these cloud hosting platform providers utilize top-quality NGINX SSD servers. Unlike other servers, they load static content at a faster rate than dynamic content, which speeds things up quite a bit for your site visitors.
The servers and services offered by each of these platforms are also specifically built to minimize user-level server management, so you can spend less time worrying about the backend of your site and more time focusing on the front end like you should.
Advanced Caching – Draw
Caching systems are huge help when it comes to speeding up load times. While they can work for all of your site's pages, you'll find caching is especially helpful for speeding up applications.
Both Cloudways hosting and Digital Ocean utilize the advanced caching mechanisms like NGINX and Varnish. Thanks to Varnish's reverse proxying abilities, it's great for content-heavy WordPress sites in need of a little pick me up.
Cloudways and Digital Ocean also use Redis to cache database queries. With all of these caching mechanisms, both hosting providers are able to offer high-performance and super scalable hosting services.
Best of all, each of their caching systems are designed to support MySQL and use the latest versions of PHP, Python, or Ruby to run applications. The choice is yours.
Other Speed-Boosting Features
Not only do both of these managed WordPress web hosts use fast servers and advanced caching, but they each utilize HTTP/2 as well. Plus, their servers are PHP7-enabled, allowing applications to load with no problems at all.
Cloudways, however, makes use of the Cloudflare CDN, which many consider the best content delivery network around. Digital Ocean, however, doesn't offer a CDN. A CDN is essentially a worldwide storage network for websites and their content.
Since Cloudflare and other CDNs use CDN nodes closest to where users and visitors are located, there's no need to wait for sites to connect to servers thousands of miles away.
Although both cloud hosts offer lightning-fast load speeds, thanks to this CDN technology, Cloudways barely edged out Digital Ocean in our speed tests. Both stood out ahead of the pack, but Cloudways managed to edge ahead, especially for larger, more dynamic sites.
On average, Cloudways connected at 400 milliseconds, while Digital Ocean did so at just under 500 milliseconds. Both are far above average.
Cloudways vs Digital Ocean: Overall Reliability – Digital Ocean Wins
Reliability and uptime are the backbones of any hosting plan. Each and every second your wesite is down, potential visitors and sales are passing you by. As a result your bottom line will suffer, and your reputation and search engine rankings will also drop.
The good news is most cloud providers utilize excellent server hardware and networks, allowing them to offer fantastic reliability and uptime. Cloudways and Digital Ocean are definitely not the exception.
Thanks to their partnerships with several of today's top managed WordPress cloud providers, Cloudways is able to boast an impressive 99 percent uptime. In our tests, they scored slightly lower at 99.6 percent, but this is still above the industry average.
Digital Ocean managed to score even better with an awesome uptime of 99.99 percent. Only a few other cloud hosts, like Vultr, can beat this with 100 percent uptime.
Data Centers – Cloudways Wins
Data centers and the servers they store are the backbone of every single hosting service. They're the gatekeepers responsible for connecting visitors to your WordPress site.
Thanks to their five hosting partners, Cloudways is able to provides access to over 60 data centers located throughout the world. That's right; they can cover every major region, country, and city for maximum coverage on a truly global scale.
Digital Ocean has plenty of data centers with locations around the world as well. In fact, they currently operate eight centers across North America, Europe, and Asia.
With Cloudways, you can choose to use any of Digital Ocean's data centers, but you have dozens of other options at your disposal as well. Of course, this added flexibility comes with an added price tag as well.
Storage Technology – Draw
How your site data is stored can play a significant role in its performance. Cloudways, Digital Ocean, and most other top cloud hosting providers don't mess around with outdated mechanical hard drives. Instead, they utilize solid-state drives (SSD) for improved page loading speeds.
SSD servers are able to deliver much higher transfer speeds due to their use of flash technology. Both Cloudways and Digital Ocean offer SSD storage for every single one of their hosting plans.
Cloudways vs Digital Ocean: Security Features – Draw
Security is a constant topic in the cyber world. Malware installations and DDoS attacks occur daily, so it's important to do your part to make sure your site remains safe.
In addition to protecting your visitors, your own data must also be protected.
Cloudways and Digital Ocean offer several security features, many of which come standard with each of their hosting packages.
SSL Certificates – Draw
An SSL certificate is a must for any legitimate website these days. Without one, potential visitors will skip past your site in favor of one with the trusted padlock icon.
Fortunately, Cloudways and Digital Ocean both offer free SSL with their hosting plans. In fact, they each use the super popular Let's Encrypt SSL certificate, so you can encrypt the connection between your server and your visitor's devices.
Malware Protection – Draw
It may seem obvious, but if you want to protect your website data and content from viruses, spyware, and other forms of malware, you need malware protection.
Each Cloudways package features OS-level firewalls to keep your site files locked down from hackers and malicious software. Digital Ocean, on the other hand, uses network-based firewalls for every server droplet. Both offer these firewalls free of charge.
However, if you really want to up your malware protection, Cloudways and Digital Ocean both provide the Sucuri Application Antivirus and Firewall add-on, but a one-year subscription of this top-level protection starts at $149.99.
Backup and Recovery – Draw
backups are essential for any WordPress blog or site. Fortunately, Cloudways and Digital Ocean each perform daily backups and offer recovery points for easy site restoration should calamity strike.
With both managed WordPress hosting providers, you can prevent data loss and restore your site with just a few clicks if need be. That said, neither offers automatic disaster recovery, so you'll need to choose the back and restore option in the cPanel of each to manually recover your droplets.
Managed WordPress Hosting – Cloudways Wins
Cloudways and Digital Ocean both specialize in managed WordPress hosting. Unlike traditional shared hosting providers, they have purpose-built their platforms and services to work seamlessly with WordPress and satisfy its specific performance requirements.
In other words, you can expect lightning-fast speeds and excellent reliability with each. You can also expect strong security. Both managed WordPress cloud hosts handle all the necessary security updates, so you can keep your site protected and yourself stress-free.
As managed WordPress hosting providers, Cloudways and Digital Ocean also provide one-click WordPress installations, so you can begin adding plugins and building your site in no time at all.
Cloudways vs Digital Ocean: Important Features – Cloudways Wins
We've covered speed, performance, reliability, and security, so now it's time to move on to some of the other features offered by these two industry-leading cloud hosting providers.
Free Domain – Cloudways Wins
A lot of cloud providers simply set you up with server droplets and send you on your way. This isn't the case with Cloudways. For example, they offer a free domain with each of their hosting plans, which is just one of the many reasons they're considered a more "managed" hosting company.
Like many other cloud hosts geared towards developers and a more experienced crowd, Digital Ocean doesn't offer extras like a free domain.
Go To Cloudways.com
Use coupon code SITEHUB to get 25% off for 3 months.
Site Migration – Cloudways Wins
Site migration is the process of transferring a website from one web host to another. Once again, Cloudways takes this category. Thanks to their free WordPress migration plugin, you can easily move your WordPress site over to Cloudways' servers with just a few clicks.
Digital Ocean doesn't provide free site migrations. Although you can transfer your site to their servers, they don't offer any plugins to make the process easier. That said, it's not too complicated.
Staging – Cloudways Wins
Cloudways takes the cake once again. Staging allows you to try out themes, plugins, and other site essentials without taking your site live for everyone to see.
Cloudways provides a complete, easy-to-use staging feature, so you can work on making your site its very best without placing your current site "under construction." Best of all, it doesn't involve cloning, which can intimidate anyone not familiar with the process.
Unfortunately, Digital Ocean doesn't offer a staging function, so they lose this battle.
Cloudways vs Digital Ocean: User-Friendliness – Cloudways Wins
As you know by now, Cloudways is more user-friendly than Digital Ocean in general. They each provide you with the popular cPanel control panel, which is where your databases, domains, site files, and the like are managed. Basically, it's where you go to control the backend of your WordPress site.
Although Digital Ocean offers cPanel, it lacks many of the other user-friendly features offered by Cloudways, earning the latter a victory in terms of user-friendliness as well.
Cloudways vs Digital Ocean: Customer Support – Cloudways Wins
When setting up and running your WordPress site, you're going to have a question or a problem that needs fixing at some point in time. It's simply inevitable.
Fortunately, in addition to being easy to use, Cloudways offers a variety of channels you can reach out to for help, including: 24/7 live chat, a support ticket system, and an extensive knowledgebase.
In an effort to streamline their services and place more focus on getting maximum performance from their servers, Digital Ocean doesn't offer the same level of customer support.
If your site encounters a problem in the middle of the night, or any time of day for that matter, the only thing you can do is open a support ticket and pray someone from Digital Ocean will get back to you.
That said, they do have an incredible community area packed full FAQs, tutorials, and other info, which is a great resource to turn to. There's also an extensive "Help" section with detailed answers to just about every question imaginable.
Nonetheless, it's nice to talk to a real person sometimes, so Cloudways still wins this battle.
Cloudways vs Digital Ocean: Plans and Pricing – Digital Ocean Wins
Last but not least it's time to compare the pricing plans of these two popular web hosts and see how they stack up.
Cloudways Hosting Plans
All Cloudways hosting plans come with a free domain, free SSL certificate, staging environment, Cloudflare CDN, automated backups, and many other extremely helpful features. In fact, the main differences between its hosting plans boil down to storage space, speed, processing power, and which Cloudways partner you choose to work with.
Go To Cloudways.com

Use coupon code SITEHUB to get 25% off for 3 months.
Digital Ocean:
• Cost: $10-$80 a month
• Processor: 1-4 cores
• Storage: 25-160GB
• RAM: 1-8GB
• Bandwidth: 1-5TB
Linode:
• Cost: $12-$90 a month
• Processor: 1-4 cores
• Storage: 25-160GB
• RAM: 1-8GB
• Bandwidth: 1-5TB
Vultr:
• Cost: $11-$84 a month
• Processor: 1-4 cores
• Storage: 25-160GB
• RAM: 1-8GB
• Bandwidth: 1-4TB
AWS:
• Cost: $36.51-$274.33 a month
• Processor: 1-4 vCPUs
• Storage: 20GB
• RAM: 1.75-16GB
• Bandwidth: 2GB
Google Cloud:
• Cost: $33.30-$226.05 a month
• Processor: 1-4 vCPUs
• Storage: 20GB
• RAM: 1.70-15GB
• Bandwidth: 2GB
Digital Ocean Hosting Plans
Digital Ocean offers a wide range of high-powered SSD cloud servers and hosting plans to choose from. In fact, there are so many options, choosing a plan can be complicated and downright confusing. To help you out, here's a simple breakdown.
Cloud 1:
• Cost: $5 a month
• Storage: 20GB
• Bandwidth: 1TB
Cloud 2:
• Cost: $10 a month
• Storage: 30GB
• Bandwidth: 2TB
Cloud 3:
• Cost: $20 a month
• Storage: 40GB
• Bandwidth: 3TB
Cloud 4:
• Cost: $40 a month
• Storage: 60GB
• Bandwidth: 4TB
Cloud 5:
• Cost: $80 a month
• Storage: 80GB
• Bandwidth: 5TB
Cloud 6:
• Cost: $160 a month
• Storage: 160GB
• Bandwidth: 6TB
Cloud 7:
• Cost: $320 a month
• Storage: 320GB
• Bandwidth: 7TB
Cloud 8:
• Cost: $480 a month
• Storage: 480GB
• Bandwidth: 8TB
Cloud 9:
• Cost: $640 a month
• Storage: 640GB
• Bandwidth: 9TB
If you don't need all of the extras offered by Cloudways, it's hard to beat Digital Ocean's pricing plans. Although Cloudways offers comparable plans with a variety of partners to choose from, including Digital Ocean, the amount of server power you get for your buck by going directly through Digital Ocean is pretty impressive and tough to beat.
Best of all, with Digital Ocean, you only pay for the server resources you use, which is a breath of fresh air.
The Final Verdict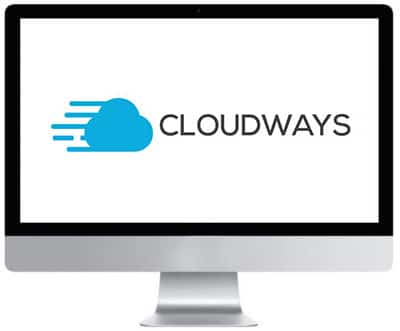 Cloudways and Digital Ocean are two of the industry's best managed WordPress cloud hosting providers, and honestly, it's tough to pick one over the other. They're both super-fast, reliable and secure. It really just comes down to the details.
Cloudways scores better in several areas. While load times and uptime are pretty comparable, Cloudways simply offers more features and a more user-friendly hosting environment.
So, what are you looking for in a web host? Your answer to this question will help you decide whether Cloudways or Digital Ocean is right for you.
Read more about Cloudways over on our Cloudways review page.
More Cloudways Comparison Articles:
The following two tabs change content below.
Jamie Spencer
My name is Jamie Spencer and I have spent the past 10 years building money making blogs. After growing tired of the 9-5, commuting and never seeing my family I decided that I wanted to make some changes and launched my first blog. Since then I have launched lots of successful niche blogs and after selling my survivalist blog I decided to teach other people how to do the same.
Latest posts by Jamie Spencer (see all)