It's a great time to purchase gifts for your favorite web designer, especially if you're married to one or you happen to have a friend who weaves magic on the web. But without some guidance, you might have trouble finding gifts that are meaningful.
A typical web developer spends a lot of time in front of a computer screen, so you'll want to theme your gifts around an office setting. The process of choosing products for a web designer might seem like a daunting task, but we can help you turn it into something much more enjoyable.
Below, you'll find some of the top gifts for web designers, and you can select the products that seem like a good fit for the person you're shopping for. With Christmas around the corner, it's a great time to pick up some meaningful gifts for that special person.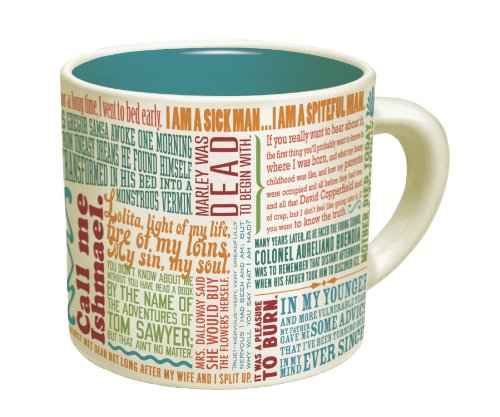 For a web designer, few gifts are as exciting as a new mug. The First Lines of Literature Mug is decorated with a variety of famous openings. The mug features a beautiful design and provides plenty of literary inspiration, which a web designer can use to start the day.
The mug is made of ceramic and can hold 16 ounces of liquid, and it's also safe for the microwave. It even doubles as a thoughtful gift for a book lover or writer.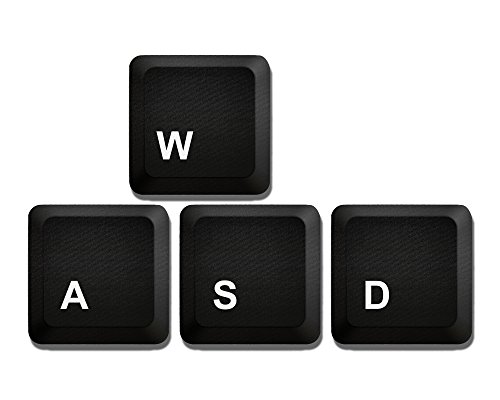 These Keyboard Coasters feature a simple, modern design, and they can be used to complement almost any desk. The set includes four coasters, which is enough for a lifetime of beverage drinking.
Each set comes with four black coasters with the letters W,A,S and D on them. They're great products for all web designers. These coasters are decorated with a keyboard design and serve as thoughtful gifts for that special person.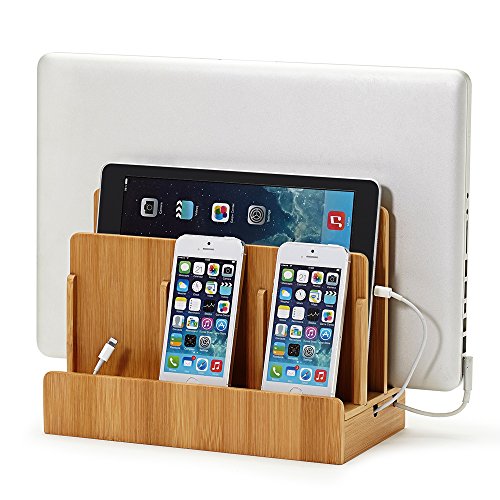 This is something that I've been after for a while now, but just haven't got round to ordering it. An easy and up to date way to charge multiple devices from the comfort of your own studio desk. This is an incredibly useful gift for a creative who loves their gadgets and wants some organization when designing sites.
Another plus point with this product is that it's made from a renewable source (bamboo), so very eco-friendly.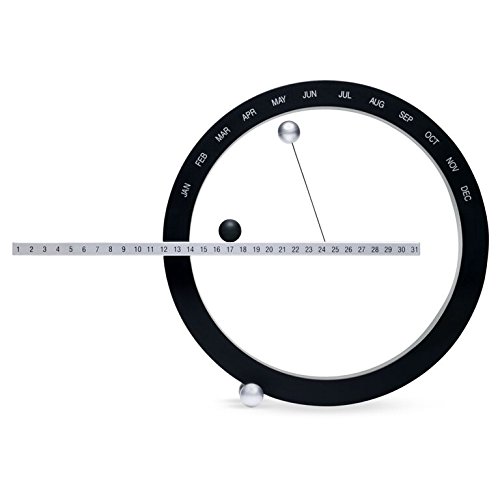 A cool way to know the date while grinding away in the studio. This perpetual calender was Designed by Gideon Dagan and works by simply placing the stand on the desk and moving the magnetic balls manually to mark the date and month.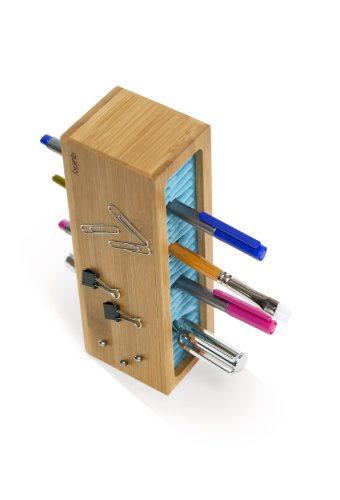 Pen Zen makes a great gift for a web designer or developer to have on their studio desk. It's a beautifully designed piece of desk storage for all their pens, pencils, highlighters, paper clips etc. It works by placing your Pen Zen in a horizontal position on your desk, with the items you put in, extending out of the top. There's hidden magnets below the bamboo surface hold metal items that you may have on your desk.
They come in a range of different colors such as grey, blue and pink.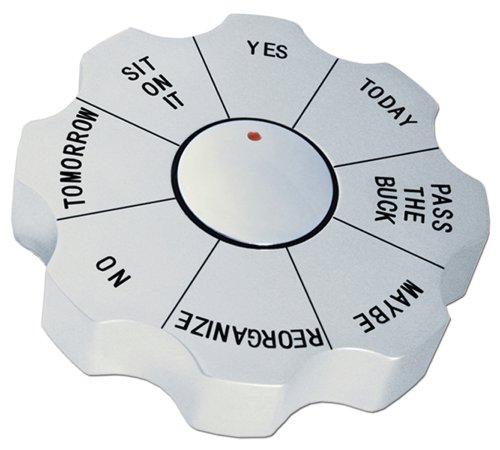 Web designers can sometimes become indecisive and need a little help with decision making, such as "Should I have drop down menus on the main navigation?" or "Should I introduce some fancy HTML5 elements to the home-page?"  Well this executive decision maker could make all the difference to meeting a deadline or not.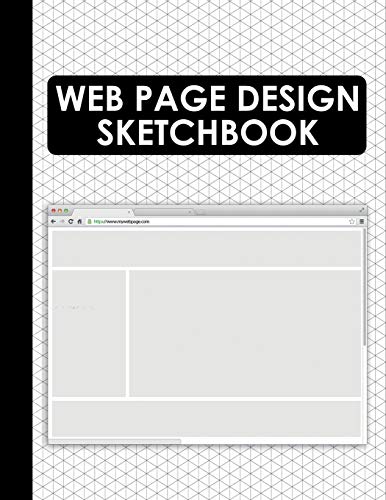 Web developers often rely on standard drawings and notebook sketches to formulate their ideas on paper. It's much easier than experimenting with coding. Traditional notebook paper is acceptable. But what if you had a specialty journal that was conducive to web formatting?
That's where the "Web Page Design Sketchbook" comes in. It's a simple tool that can help you visualize what your ideas will look like on a web browser. Each page has a simple wireframe UI template. Experiment with positioning and get creative! With plenty of spaces to jot down notes, your sketches will be helpful once you start making your ideas a reality.
Key Features:
Available in paperback only
120 pages
It includes blank wireframe templates
Helps visualize development plan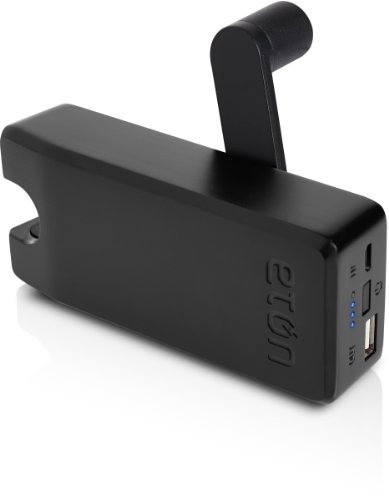 Most web designers are up to date and carry several modern electronic devices. This rechargeable battery pack is a great gift because it can be used to charge most smartphones and tablets.
The body is made from durable and lightweight aluminum, and it even has a hand turbine power generator. The battery pack contains a rechargeable 4000mAh lithium battery and delivers USB output to keep a tablet or smartphone charged.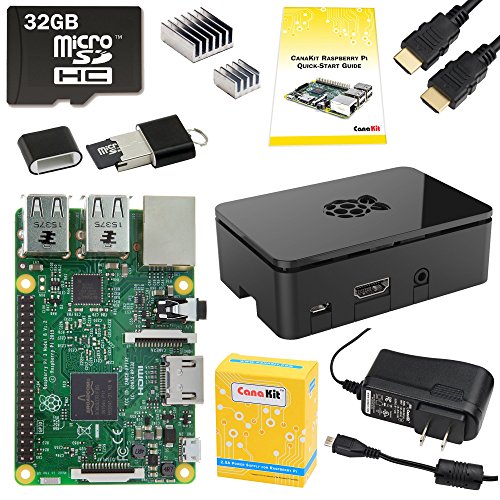 Here we have another top gift for web designers. It features a computer that is shaped like a credit card, so it's tiny and convenient. You can use the CanaKit with a large TV, and the included HDMI cable makes this possible.
It's a neat toy for web designers who want an enjoyable experience. However, this product shouldn't be viewed as a desktop replacement. It comes with all the components needed for a fast, mobile computing experience.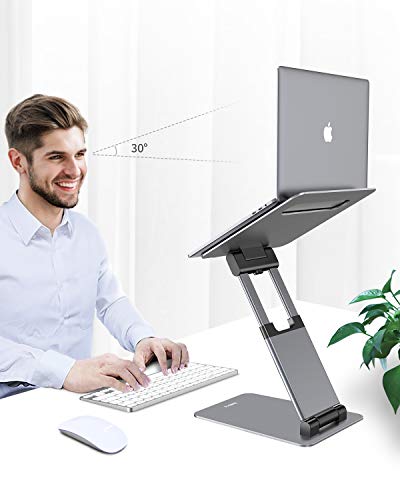 Web design is an occupation that requires a person to spend countless hours in front of a computer screen. Poor posture is one of the biggest problems faced by designers. The Nulaxy workstation helps to solve this problem and encourages healthy posture.
It has no trouble lifting your keyboard and LCD screen to the perfect height. It's even designed to keep your wrists in a neutral position. This workstation is optimized for the newest macbooks, but it can be adjusted for a variety of other products.
Here we have another product that will bring out the inner geek in any web designer. It works well for stress relief and intelligence development. The set comes with 160 balls, and it shows that magnetism can be delivered through small metal balls.
The stainless-steel balls in this set are different sizes, and since the balls can be arranged in countless combinations, they're very useful for stress relief. All web designers should enjoy this thoughtful product.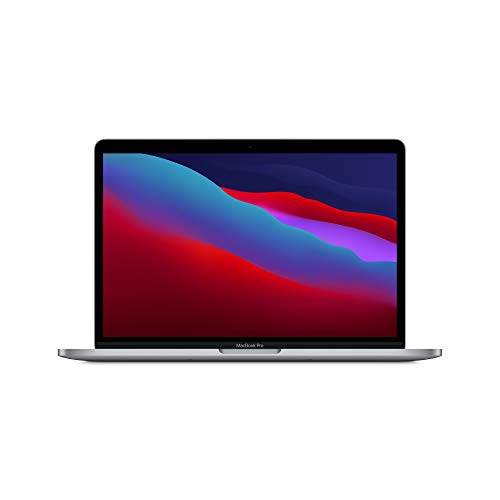 Next up, we have the 2020 MacBook Pro. This machine is geared towards creative professionals. It bumps up the specs and offers greater performance capabilities than some of the other Apple laptops.
This device utilizes the new M1 chip for better proficiency and battery life. In fact, you can get up to 20 hours of runtime on a single charge!
The addition of Touchbar and TouchID perfectly complements the aluminum body. The former is a customizable hotbar that adapts to the software you're using. It can give quick access to editing tools, media controls, and more. The latter is Apple's signature fingerprint sensor.
Key Features:
Aluminum unibody design
Available in two colors
Runs MacOS
Thin and compact design
Touchbar
TouchID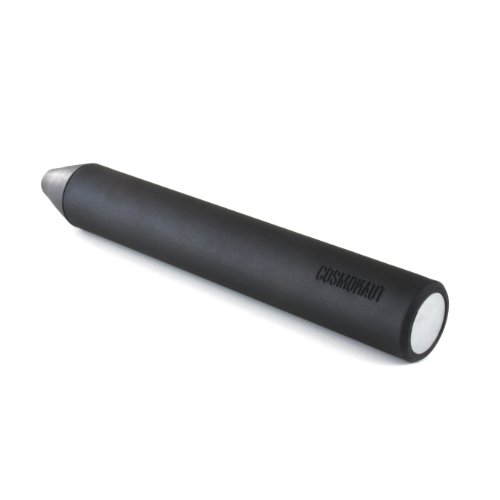 The Cosmonaut can be used with the Kindle Fire, Surface, iPad Mini and iPad Air. In fact, it's compatible with all capacitive touch screens.
It will work in any application and can be useful for writing, sketching and doodling. The pen is made of high-quality components, and it's suitable for all ages. If you're looking for a thoughtful gift for your favorite web designer, this product is worth considering.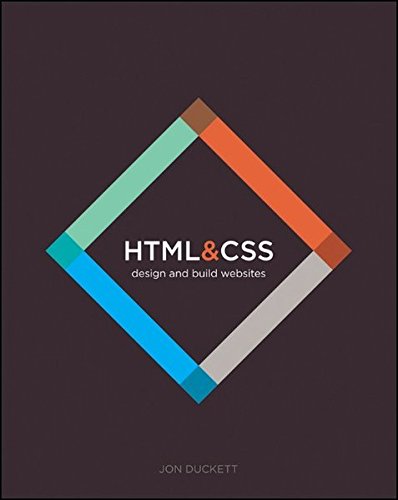 Books are great gifts that keep on giving, and since web designers need to know CSS and HTML, this web design book serves as a great foundation of knowledge.
Every day, thousands of web designers attempt to learn the basics of these coding languages, but without the right book, they can be very difficult to learn.
This book teaches the basics and provides a solid foundation that can be built on. It's a thoughtful gift for web designers and teaches the concepts in ways that aren't boring and dry.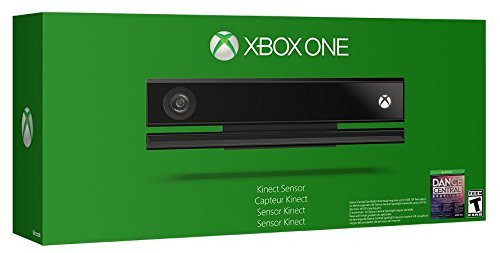 It's well-known that web designers spend a lot of time sitting down, so they can benefit from gifts that get them up and moving. The XBOX Kinect is a thoughtful gift because it keeps people active.
It doesn't require a headset, and to play with it, you must actually get up and move around. Other top gaming consoles have similar pieces of hardware, but many consumers prefer the XBOX Kinect over the alternative options that are available.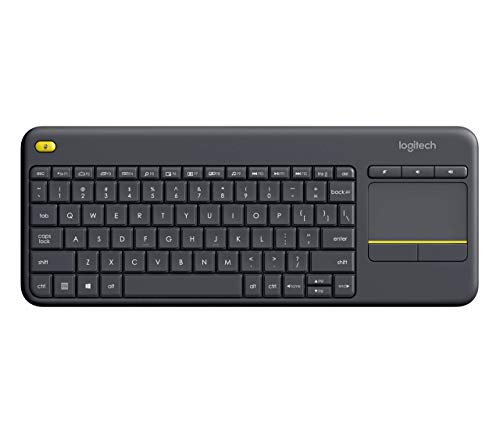 Sit back, relax, and surf the web from your couch! The Logitech K400 is a long-range wireless keyboard. It can transmit signals up to 33 feet away with very low latency. While you can use this keyboard at your desk, it's made for living room setups.
Perfect for multimedia computers, it features all the controls you need to take control of. Use the keyboard to search for movies or streaming videos. Or utilize the built-in trackpad to browse and swipe. The keyboard can also be used for gaming!
It has a long battery life of 18 months and is compatible with most systems. Just plug in the dongle, and you're good to go!
Key Features:
About 14X5.5 inches
84 keys
33-foot range
18 months of battery life
Compatible with Windows and ChromeOS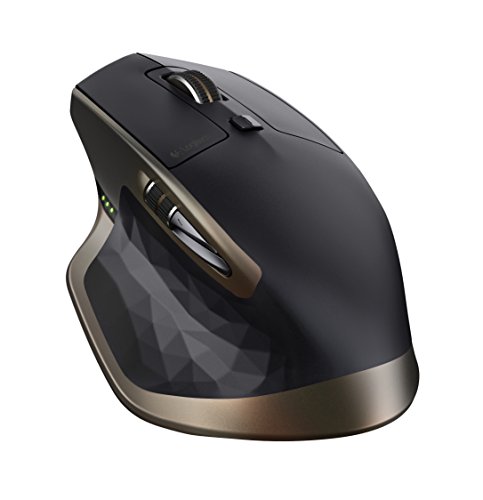 A high-end keyboard is a great gift, but the Logitech MX Master wireless mouse is just as thoughtful, and it will serve as a great gift for any web designer.
For advanced gestures and horizontal navigation, it has a unique thumb wheel. With easy connection features, it can be connected to three different computers.
With the touch of a button, you can switch between computers and achieve a higher level of productivity. This mouse can track on almost any surface, and it even works on glass. For maximum performance, it uses a Dark Field laser sensor and can be used on high-gloss surfaces.
If you have a lot of money to spend, the HP ENVY 15-as020nr is an excellent choice for web designers. It comes with one of the newest Intel Core i7 processors available, and with a base clock speed of 2.5GHz, it's powerful enough to handle most applications and web design.
It comes equipped with 12GB of DDR4 SDRAM, which is more than enough for most applications. For even better performance, it's equipped with an SSD and doesn't use an optical drive.
To further increase productivity, the HP ENVY 15-as020nr comes loaded with Windows 10, and it serves as a top gift for web designers.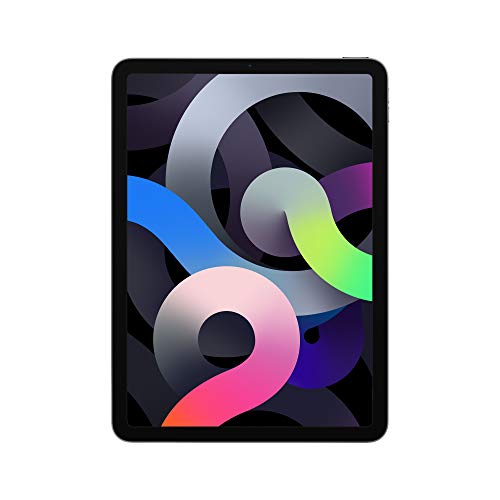 Here we have another great gift for web designers. It's one of the hottest products on the market, and since it's small and convenient, it makes it easy to stay up to date with the latest news and share design projects.
It features a slick interface and can be useful for a variety of apps that are used for web design. For maximum performance, this iPad is equipped with an A14 Bionic chip with Neural Engine.
Check out the Spec Details:
Stunning 10.9-inch Liquid Retina display with True Tone and P3 wide color
A14 Bionic chip with Neural Engine
Touch ID for secure authentication and Apple Pay
12MP back camera, 7MP FaceTime HD front camera
Available in Silver, Space Gray, Rose Gold, Green, and Sky Blue
Wide stereo audio
Wi-Fi 6 (802.11ax)
Up to 10 hours of battery life
USB-C connector for charging and accessories
Support for Magic Keyboard, Smart Keyboard Folio, and Apple Pencil (2nd generation)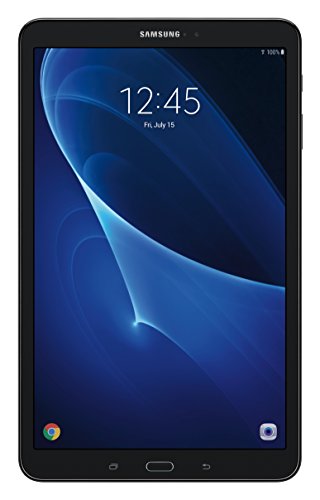 When you need top gifts for web designers, it's almost impossible to go wrong with any type of tech gadget. The Samsung Galaxy Tab competes with the Apple iPad, so it offers a variety of useful features.
It serves as a great gift for web designers because it allows them to keep up with their favorite information sources when they have some downtime.
Since the Samsung Galaxy Tab runs on the Android system, it's a savvier product for web designers and runs on an open environment. Web designers can benefit from the open environment and search for specific applications for their work.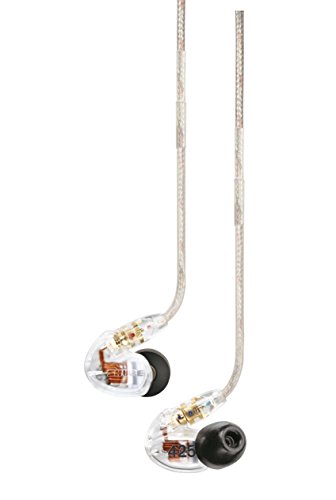 Most web designers are creative individuals and love to listen to music. Since they spend countless hours in front of a computer screen, they should be able to enjoy their favorite songs.
The Shure SE425-CL earphones are some of the fanciest products on the market, and they're capable of isolating music while blocking out unwanted background noise. Although they're quite expensive, they deliver a listening experience that you can't get from most other types of earphones.
The speakers provide balanced, accurate sound, and you can choose from metallic silver or clear colors. They work well with iPads, iPhones and iPods and should have no problem brightening the day of any web designer.
A top product to give with a new pair of headphones is the Fiio E5 headphone Amplifier. It's designed to be used with low-sensitivity and high-impedance headphones. It features an excellent signal-to-noise ratio and frequency response.
The distortion level is low, and this amplifier can give your headphones the boost that they need to sound amazing. With such a small design, this product is deal for web designers and can be used on a small workstation.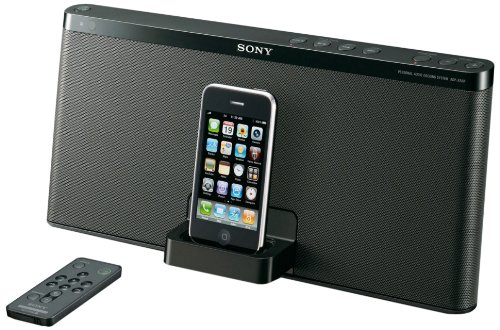 Since almost everyone owns an iPod or iPhone, it only makes sense to give the gift of sound. The Sony RDP-X50iPBLK speaker dock is great for a typical workstation, and it produces enough high-quality sound to keep any web designer entertained.
It's 3G certified and runs on 40 watts of power. Each speaker uses 20 watts, which is enough power for any song. The Sony RDP-X50iPBLK speaker dock can even charge the battery inside of your device and comes with a wireless remote control.
A typical web designer spends most of their time in front of a computer screen, and to sit in front of the computer, they must use a chair.
Unfortunately, many of these individuals don't have a comfortable chair. The SAYL Chair serves as an excellent gift because it improves posture and prevents chronic back pain.
This ergonomic office chair is designed for optima ergonomics, design and engineering, and it promotes a sense of seated freedom. The company that makes this chair spent three years on the design, and it's one of the best gifts that you can give to a hardworking web designer.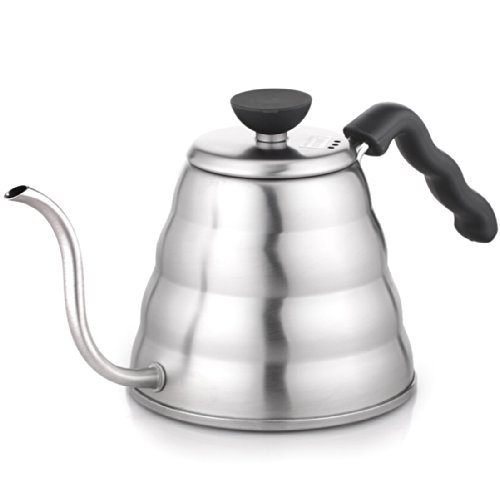 If you know someone who loves coffee as much as web design, this kettle is worth considering. To brew incredible coffee, you must master the quality, timing and control.
The Hario VKB-120HSVV60 makes it very easy to make coffee that tastes amazing. It's used to boil water, which can be poured over your favorite coffee grinds.
You might not understand why this kettle is so expensive, but once you purchase and give it to a web designer, they'll never stop thanking you for the gift. It provides optimal control over the important aspects of coffee brewing and delivers a tasty cup of Joe.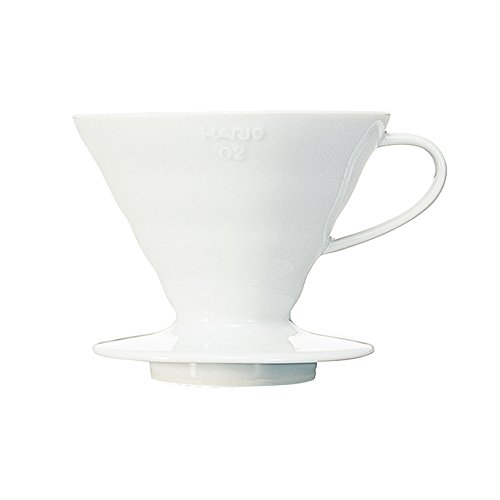 Here we have another excellent gift for web designers. You should purchase this coffee dripper and use it with the Hario kettle. Although it's a simple ceramic funnel, it has the potential to completely change your mind about how coffee is made. It's very easy to reload, clean and use, and it can be used several times per day.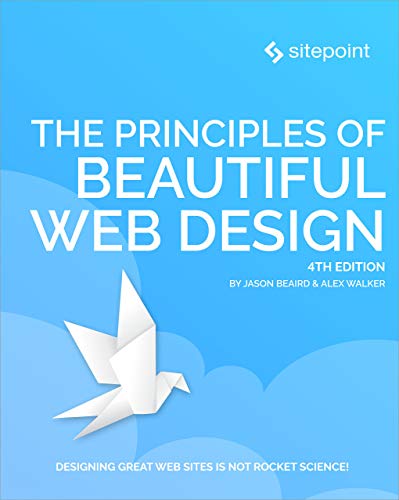 Good web design can take your site to a new level. "The Principles of Beautiful Web Design" by Jason Beaird gives you the skills to create stunning sites from scratch. The book revolves around sound design principles and creating an impressive user experience.
It covers many topics. You'll start with layouts while you gain more insight into the sight patterns of users. Then, you'll move onto design elements like typography, imagery, color, and more! By the time you're finished with the book, you'll have the know-how you need to create your first site.
Key Features:
Available in digital and paperback
282 pages
It covers a wide range of topics
Focuses on repeatable and universal techniques
Suitable for beginners and experienced web developers
Easy-to-follow
Detailed illustrations
Here we have a top product from PlusGift, and it's an organization tool that every web designer can benefit from. It allows you to raise your monitor and keep it at a comfortable height.
It's very useful for maximizing desk space and can be particularly useful for smaller desks. To free up even more space, it allows you to side a large keyboard under it.
The PlusGift desktop organizer has three large compartments, which can be used to eliminate clutter from a workstation. It even has cutouts in the back that are for wires and cables.
Here's a humorous little gift that will bring a smile to any developer's face. It's modeled after CSS coding and perfectly encapsulates the developer lifestyle! Devs are notorious for relying on coffee to get through the day. This shirt highlights that fact while also bringing a little programming fun into the mix!
The shirt is available in a slew of sizes. It's also unisex and child-friendly. Comfortable fabrics feel great on the skin and hold up well in the washing machine with low heat.
Key Features:
Available in five colors
For men, women, and children
Solid colors are 100 percent cotton
Heather colors are cotton and polyester blends
Machine washable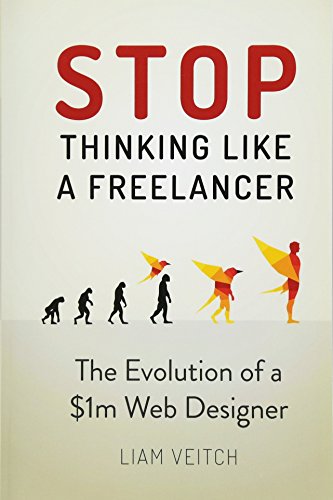 Web development is a fantastic freelance career. Many start with dreams of working for themselves. While many see great success in this arena, others fail to get anywhere beyond freelance status.
With this book, you'll learn how to take your business to the next level. Web development is in high demand. But, the market is saturated by mediocrity! Learn how to rise above the middle and make it to the upper echelons of freelance work.
The book covers many business-related topics that help you navigate the crazy world of freelance web development.
Key Features:
Available in digital and paperback
250 pages
It provides actionable tips
Focuses on the business side of web development
It teaches you how to make the most out of your business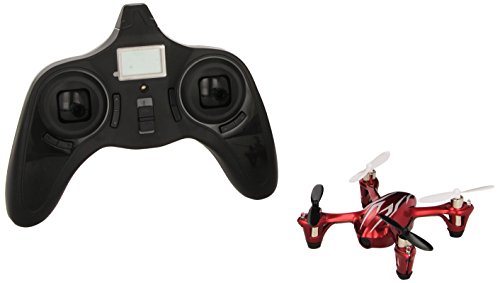 All web designers have an inner geek, and the Hubsan 4 Channel 2.4GHz RC quad copter helps to satisfy the craving for technology. It's a top product for web designers and can be used during downtime.
It features a six-axis flight control system and has adjustable gyro sensitivity. With four channels, it offers stable flight, and the durable, lightweight frame can take a beating.
For even more excitement, this drone comes with a small camera. You won't find too many other products that will excite a web designer like this drone.
The following two tabs change content below.
Jamie Spencer
My name is Jamie Spencer and I have spent the past 5 years building money making blogs. After growing tired of the 9-5, commuting and never seeing my family I decided that I wanted to make some changes and launched my first blog. Since then I have launched lots of successful niche blogs and after selling my survivalist blog I decided to teach other people how to do the same.
Latest posts by Jamie Spencer (see all)