Promised yourself you'll find a great niche, yet, you still haven't committed to one?
Plus, you have absolutely no idea where to start?
It all seems way too overwhelming and specific.
I mean, how can someone make money online out of a travelling with pets niche, basketball sneakers, or a parrot food niche, right? Well, actually you pretty much can – if someone teaches you how. Trust us, once you know what you're doing, we promise it gets slightly easier.
And that's why we prepared this rather lengthy guide for you:
to show you that finding a good, profitable niche is still possible
to show you how to properly do it (including the technicalities of it)
to explain what factors you should consider when starting a niche website
to assure you that having passive income is attainable
and obviously to help you find your very own niche by offering many feasible niche idea suggestions
Let's get started then!
Top Level Contents
What's a Niche and How Do You Find Yours?
If you ever try to look up the definition of the term niche on Google, here's what will pop up: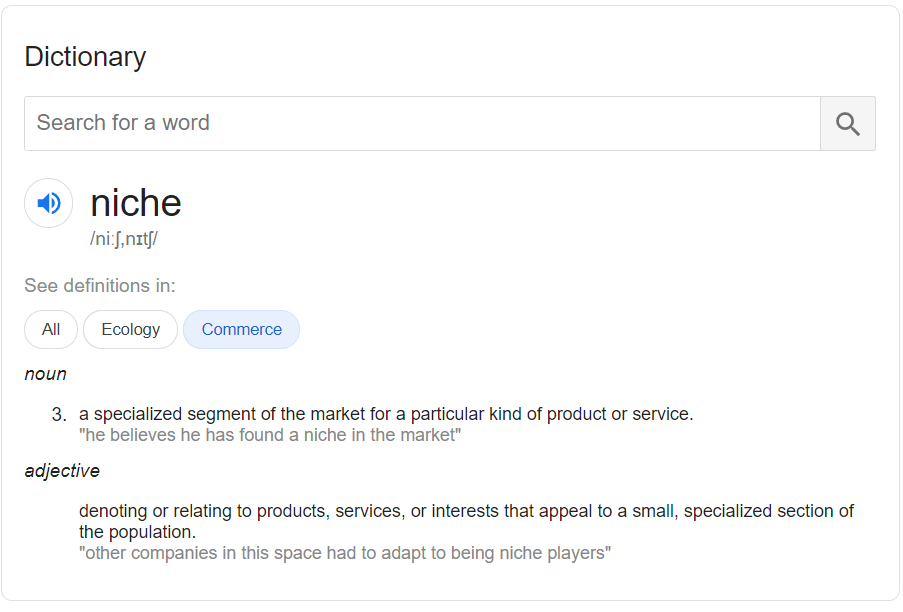 It shows you it can be both a noun and an adjective and if you tick the Commerce definition, it says that it's a specialized segment of the market for a particular kind of product.
As for the adjective – it suggests that it's denoting or relating to products, services, or interests that appeal to a small, specialized section of the population.
So, in simple words, the term "niche" refers to a small segment of the overall, broader market. It involves a specialized focus (almost a surgical focus!) on a particular matter.
For example, if the broader topic is sports, a niche idea would be blogging about ice skating, baseball equipment, dealing with football injuries. Or if the broader market deals with pets, coming up with a niche idea would resemble the following: writing about cat food, how to make your visit to the vet less stressful, how to train golden retrievers, and so on.
You get the point.
Yet, deciding on a niche still seems to be tricky for many. And many feel it's extremely challenging to build a successful niche site. Let's see why that's so.
Go Broader or Niche Down?
First and foremost, you have to understand that one isn't necessarily better than the other. It all depends on:
when you enter a particular market (and how saturated it is),
how much traffic your website is generating
how well you rank on Google,
how much money you make.
Still, many experts would agree that it's better to start with a specific niche first, and then slowly go broader. This is so because broader niche site ideas are already way too competitive, which makes it potentially very difficult to actually rank high for those keywords. Dealing with broader markets from the beginning isn't going to help your income too.
However, by targeting a very specific section of the more general market, you narrow down the audience you appeal to and you attract those who are browsing the internet for this particular topic.
Even Pat Flynn, who has the expertise to comment on such topics, states the same. Here's his perspective:
The more people you serve the better results you'll get. However, the more broad your start the less likely you are to succeed. Again, at the start. And why I emphasize that is because you can always start small and go bigger. You can always start narrow and go wider. […]
In the online business world you want to be that niched store so that when a person has a pain, or a problem, or a need typically people are searching for very narrow solutions. When you go to Google, if you're looking for the best dog food for your golden retriever, are you typing in "best pet food"? No, you're typing in best dog food, and likely best dog food for your golden retriever of a specific age.
You can get very very narrow obviously. The more narrow you get the easier it is to connect with your audience, the easier it is to stand out, the easier it is for you to get on a phone conversation and really have a narrow conversation about something very important that's going to help you with finding these solutions.
Pick Your Niche
So now that we've established that it's better to start narrow and go wider afterwards, let's see how to do so.
It goes without saying that the first step to running a niche website is to actually pick your niche. And we understand how daunting this may be. After all, how can you be sure you've made the right choice? How can you know you chose the nichiest niche of them all?
Here are some suggestions that can assist you.
Passion.
Choose a niche you're passionate about. You wouldn't like to end up writing about drone equipment if you hate drones, right? And even if you hired a content writer to cover this bit, you still wouldn't feel passionate about the overall website. It's really simple – choose a niche that makes you happy.
Knowledge. How knowledgeable are you in your chosen niche? If you choose a niche in the make-up sector, but you can't distinguish between lipgloss and lipstick, this probably isn't your niche.
Goal.
What's the purpose behind your niche? What's the group of people you're targeting? Let's continue with our drone example. You could:
compare different types of drones and their specifics
discuss fun uses of drones
examine the ways drones are changing the world we live in
analyze where the drone industry is headed, and so on.
Think about the importance your chosen niche holds. Why would people find this useful? They can buy a better drone, perhaps? Or companies will gain a deeper understanding of what a drone can and cannot do? If you don't see the value and the potential of a specific niche, then others won't either.
Brainstorm. This one is pretty much self-explanatory. Coming up with a successful niche isn't a piece of cake. Consider ALL aspects. You want a niche you're passionate about, but that is also profitable. You need to be knowledgeable about it, but it can't be a niche no one's interested in.
Ultimately, there are many other factors that will affect your choices, and we'll cover them as well. Plus, we'll go in greater details regarding niche idea options and more concrete suggestions later on in this article.
Setup Your Website
Getting a website up and running isn't only about finding your preferred niche and producing content. You need to have a platform to place your content to start with. Besides that, you need to figure out many other technicalities, such as your actual domain name, finding adequate hosting as well as opting for the website platform.
This all may sound too much to digest, but we got you covered.
Domain
Choosing a domain name is very easy. However, choosing a great one is a bit more challenging. And to make things worse, it's a common belief that all good domain names are already taken. There might be some truth in this, but that doesn't mean you still can't have a good domain name, or that you don't stand a chance at being successful with your website.
Still, there are some suggestions we encourage you to follow so that you can make sure you've made the right choice. After all, a domain name is the first thing people usually come in contact with when they want to reach your website. It's a pretty unique string of characters, and as such you want to make it more memorable, which is in fact, the first on our list of suggestions.
1 – Make your domain name memorable
Your domain name has to be somehow recognizable. Do people need to ask for it a couple of times so that they finally memorize it? Or they have to write it down in order not to forget it, because it sounds awkward?
Choose a domain that's pronounceable. Users appreciate domain names that are easy to memorize. By deciding on a domain name that's not difficult to remember, you're allowing users to have easy access to your website.
2 – Make it short and easy
Length matters more than you might think. Keep your domain name short and readable. The shorter your domain name is, the more valuable it becomes.
Also, make sure the domain name is easy to use. Don't cause unnecessary confusion (for example, it's a good idea to avoid using homophones such as "cent" and "scent" or "right" and "write"). If possible, skip double letters as well.
3 – Stay away from hyphens and symbols
We can't emphasize this enough. People think hyphens and symbols look attractive and it might be fun to use them within the context of your domain name, but that's a BIG NO.
Hyphens and symbols can only cause trouble. They're the biggest enemy a domain name can have. Keep things short and straightforward. People appreciate simplicity.
4 – Consider brandability
Have you ever heard about branded domain names? Branded domains are domain names that have been registered, but no one has used them as an actual company website yet. They exist so that a buyer can purchase them and potentially use them for their brand.
If you'd like to take a look at branded domains, and maybe purchase one or simply get an idea of what branded domains are, head over to Brand Bucket or Brandpa.
5 – Focus on keyword-rich domain names
Having a rich-keyword domain can surely be significant, but then again it's not the end of the world if your domain doesn't contain keywords that correspond to your line of business.
Still, if you want to contemplate some strong keywords or just get an idea of possible keywords in your niche, feel free to use a tool such as Google keyword planner, for instance. It's always wise to use every chance you get to work on your SEO. So, why not start at the very beginning, even when choosing your domain name?
6 – Choose the .com extension
When you choose your domain name you have to choose the extension that will accompany it. Some of the most frequently used extensions are: .com, .net, .org, .int and .info). Yet, the .com extension seems to be the preferred one. It's the one that holds greater credibility and gives more relevance to the overall domain name.
That doesn't mean that the other extensions should never be considered though. In fact, there are many famous brands and websites using other extensions and they're accepted pretty well. One such example is the World Health Organization, whose website uses the .int extension which stands for international. The official NATO website uses it as well. However, keep in mind that these are all widely recognized organizations, and using a specific domain extension only further specifies their purpose.
In short, stick to the .com extension when possible. Yet, if you happen to come across another possibility, or you feel as if something might work better for your niche (for instance, if you're running a non-profit organization, or any type of non-profit entity, opting for the .org extension might even prove to be a better option).
7 – Don't forget your niche
This is probably the most valuable piece of advice for someone interested in running a niche website. Yet, it's pretty much self-explanatory.
Let's explain this with a practical example. Imagine that you're a pastry chef based in Brussels, and now you want to start running a niche website about the best chocolate desserts you can come across; in this case, it would be advisable to consider a domain name such as brusselsbestchocolatedesserts.com or bursselsdesserts.com, for example. Don't be afraid to play with potential domain names – that's how you'll get to the final one!
Finally, don't forget that after you choose a domain name you have to register it too. You can use Namecheap to do so, for instance. And if you're finding this whole "choosing a domain name for my niche website" way too complicated, and can't opt for a domain name, you can always use free tools to assist you.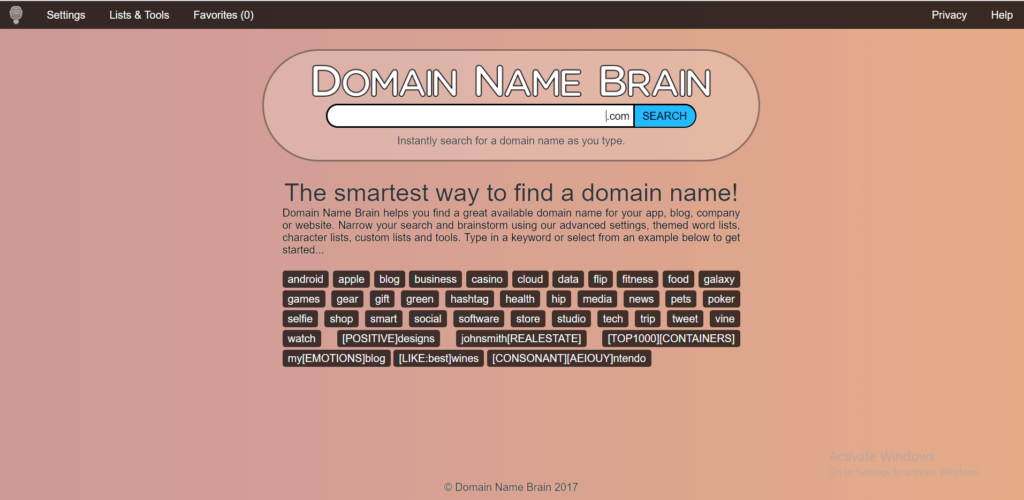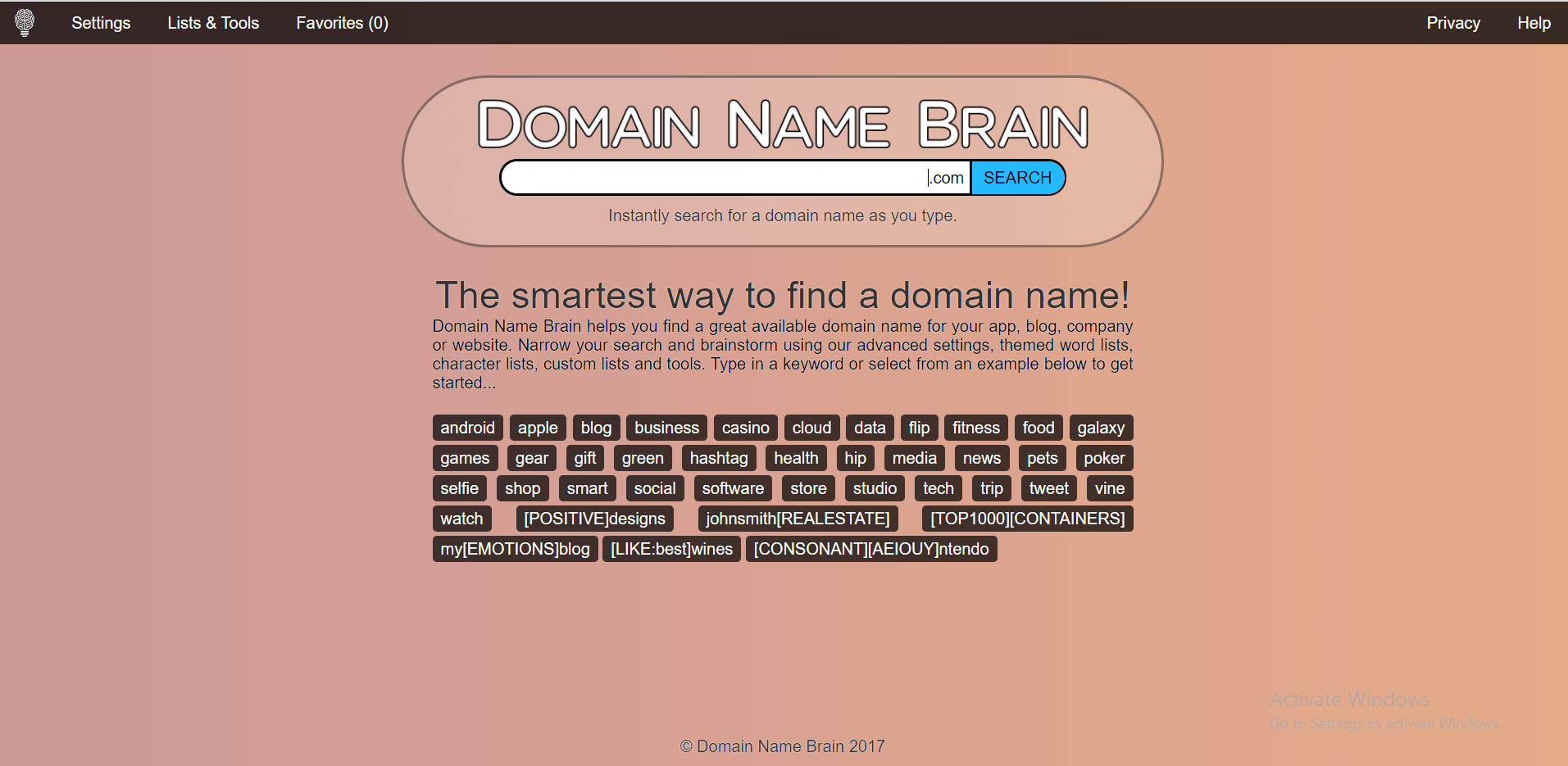 Here's what we recommend:
Website Building Platform
When you're planning on running a website, you have to think about which website building platform you'll use. Along these lines, people tend to talk about two options: website builders, blogging platforms / content management systems. And usually, they tend to use these two terms interchangeably, but the reality is a bit different.
Let's see what they are, and what's a better option.
Website builders
Website builders help you build your website using pre-built components. So, they mostly rely on drag-and-drop features as well as several layout options to help you in the process. However, keep in mind that building your website from zero requires quite a bit of coding skills – and you'll need to understand HTML code to start with. This is why we prefer the second option – using a content management system (CMS).
Content Management System (CMS)
Using a content management system is fairly easy and a much more common way to build a website. And the best part is that ANYONE can build a website by using a CMS.
Content management systems don't require any coding skills, and that's why we love them. Plus, most CMS function with plugins and themes to choose from, so you're always a click away from installing a new feature on your website, or customizing its style and design.
However, when it comes to choosing a specific content management system (CMS) we recommend opting for WordPress. WordPress is straightforward and intuitive to use, and it's the most popular CMS by far. It truly meets the demands of any webmaster, and allows you to customize your digital experience with its many plugins (they're available to see in the WordPress depository) and themes, to start with. And the best thing is that it's perfectly suitable for beginners! Plus, it has way lower maintenance costs than Drupal or Joomla, for example.
We use it too, but if you need extra reassurance that WordPress is indeed good, here are some stats to support our claims:
WordPress is said to power 35% of the internet in 2020 (this is an increase of 2% compared to early 2019 and a 4% rise from the previous year)
661 WordPress sites pop up on a daily basis
More than 400 million people visit WordPress sites each month
Almost 28% of all eCommerce goes through WooCommerce (which is is an open-source e-commerce plugin specifically for WordPress)
WordPress.org offers over 50,000 plugins and over 3,500 GPL-licensed themes (this is good to know, as you'll need a theme to use for your website, but also a lot of plugins that will help make your life easier)
Web Hosting
Your headaches regarding website technicalities don't stop with choosing a domain name and deciding on a website builder platform. You have to decide on a web hosting solution too.
Make sure you find a hosting that enables your website to load quickly (plus, it will guarantee high uptime – aim for 99.99%). You also want to take a look at their customer support (24/7 customer support is ideal and what you should aim for).
Security is very important too – you want to settle on a web hosting that keeps an eye on potential hackers and is aware of security issues that might arise (on a side note, if you do end up choosing WordPress, you can install a high-quality security plugin such as Wordfence or iThemes Security which will additionally contribute to your overall website safety).
Webmasters always want to know which hosting is the best, and which one they should opt for. However, we urge you to consider which web hosting solution works best for you and your website, as each website has its own needs and budget.
Yet, there are a couple of web hosting solutions we're happy to share, as we truly believe they satisfy the above-mentioned criteria: Bluehost and Cloudways.
Disclosure: When you purchase a web hosting package through links on this page, we earn some commission. This helps us to keep this site running. There are no extra costs to you at all by using our links. The list below is of the best cheap web hosting packages that I've personally used and tested.
Best Overall Web Host For Niche Affiliate Sites
Bluehost
from just $2.95 pm ( 0.09¢ a day!!! )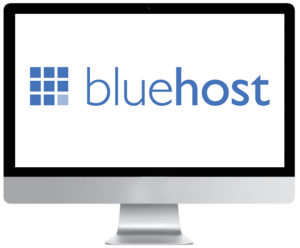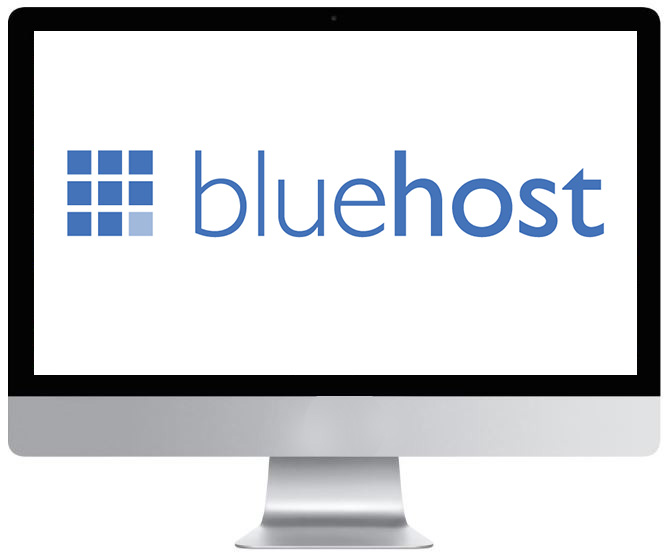 Having been around for a long time, Bluehost has the reputation of being one of the best web hosting providers – it offers shared, VPS, and dedicated hosting plans, as well as managed WordPress plans (might be worth taking a look). Ideal for people wanting to start a blog, it comes with a free SSL certificate, as well as a completely customizable cPanel access. They offer very reliable support too. They're one of the best web hosting providers in the world for the price. Value for money is exceptional.
Best Cloud Web Host For Niche Affiliate Sites
Cloudways
from just $10 p/m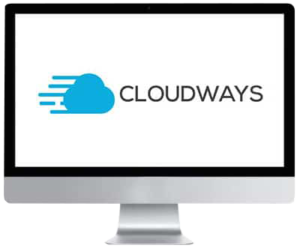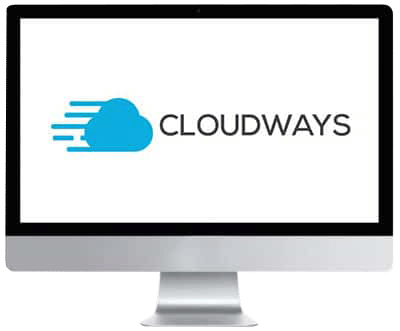 Although Cloudways isn't quite for newbies, we still like it because they offer some of the best fast cloud hosting plans out there (it's good to know they offer only cloud hosting plans). Yet, it does come with more technicalities than you might initially expect, but once you learn the ins and outs, it's a smooth ride.
Cloudways is completely scalable, offers 24/7 customer support, and provides efficient backups and dedicated firewalls.
Check out competition
Checking out your competition is a commonly misunderstood suggestion. Analyzing how your competitors are doing doesn't mean you will end up copying ideas, stealing their content or trying to destroy their business.
In fact, competition is healthy, normal, and at times even quite positive – for starters, it shows you there's a potential in your niche. So, do not be afraid of the term competition.
Your competitors can show you how they address a particular niche, and what suggestions, solutions, and approaches are applicable to it. It's useful to consider your competition as a source of highly valuable information that you can't get elsewhere.
Competitor websites are also going to answer a very important question: are websites in this niche making money? If yes, how do they do it? If not, you'll know you're in the wrong niche (then again, you might come up with a unique idea, so always keep your options open till the very end).
See what keywords your competitors rank for. Analyze their traffic as well. Get some inspirational ideas for your own niche website, but plan to expand much more than that.
You can always use third-party tools such as Buzzsumo to help you. For example, if you use Buzzsumo you can enter your competitor's domain name and you'll get an analysis of your competitor's blog content immediately. What's more, it will also show you the number of social media shares for each of those posts.
Try using SEMRush as well – it can assist you in relevant competitor analysis. Plus, SEMRush is great because all you have to do is to put the website link of a popular site in your target niche and it will immediately show you the keywords your website ranks for, which brings us to our next point.
Do Serious Keyword Research
Doing proper keyword research is one of the most important things you can do for your target niche because it's always a challenge to rank as a new website. However, the main advantage niche sites have is that they aim at building authority around low competition and low volume keywords – this is what enables niche websites to rank higher much faster. So, trying to rank for keto diet or plant-based diet is easier than just diet.
To do proper keyword research, you could use LongTailPro (it's a tool that really makes keyword research quicker and much easier), we've already mentioned SEMRush, you can try KeySearch" Keyword Research Tool too, Ahrefs, and of course, you shouldn't skip the Free Keyword Tool.
The key takeaway we want you to get from this article regarding keyword optimization tools is that most of them offer you options for competitor analysis, keyword research analysis (that lists both monthly volume and difficulty), and give you keyword suggestions. So, it all comes down to what you personally like using. Before you commit to a tool, just read up on them and compare – and give them a test run (most offer some sort of trial).
The important thing is to really bake keyword research into your list of key steps you need to take prior to starting a niche website. But to help you visualize how this process looks like, we'll show you how you can do this with a selection of tools. The rest is up to you!
Free Keyword Tool
Free Keyword Tool allows you to find new keywords, analyze their score (each keyword has its score based on its importance), and also download a keyword list in a CSV format which is basically ready to be uploaded on Google Ads so that you can start engaging in new campaigns.
Here's how the searching for "drone" keywords would look like by using the Free Keyword Tool: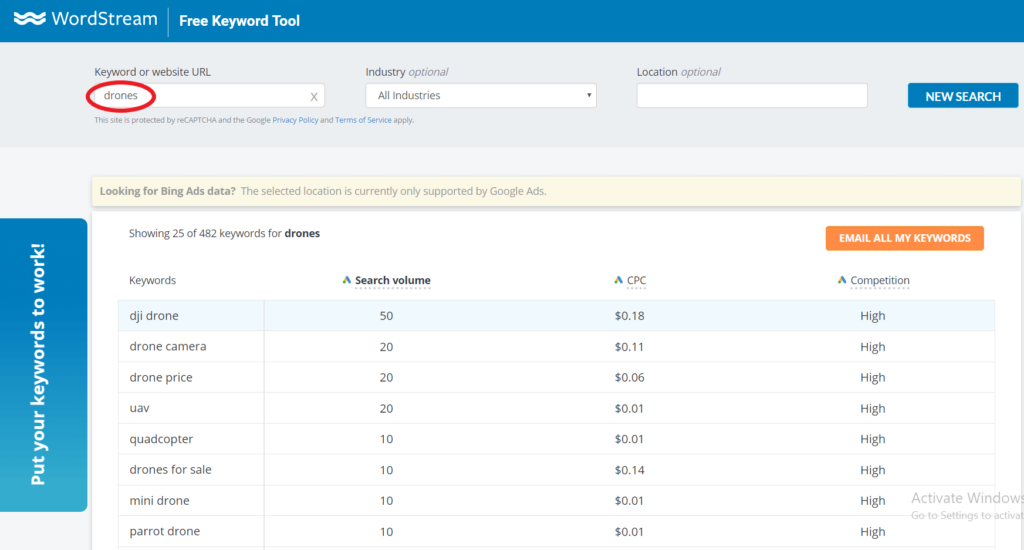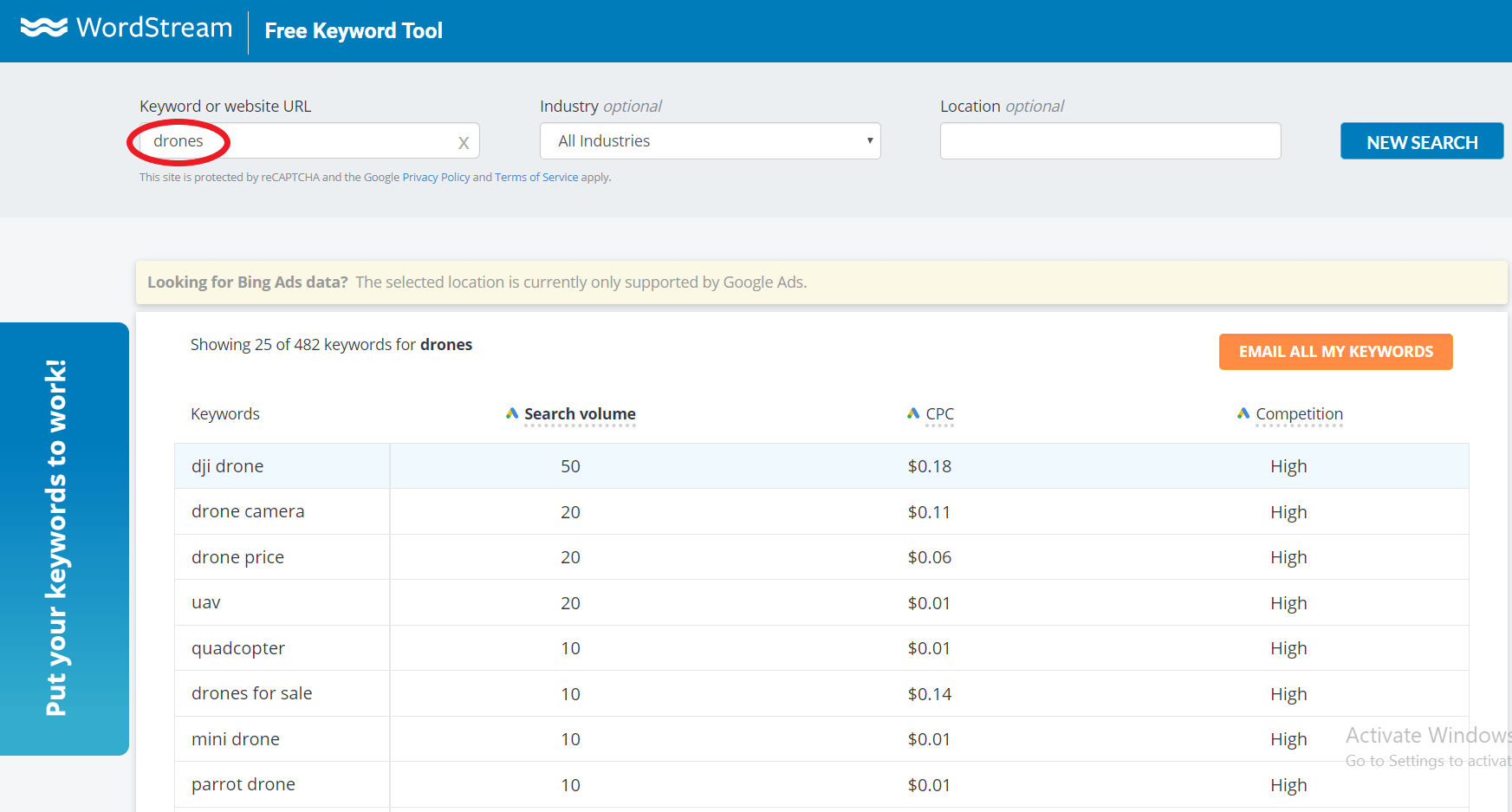 So, we're searching for suggestions around the term "drones" and some of those that pop up are: dji drone, drone price, drone camera, drone price, to name a few. This is helpful because it shows you which direction to take when approaching your website content. For example, you could write about drone prices, and how to find cheap drones; you can compare difficult drones and specify how their price is determined, and so on.
KeySearch: Keyword Research Tool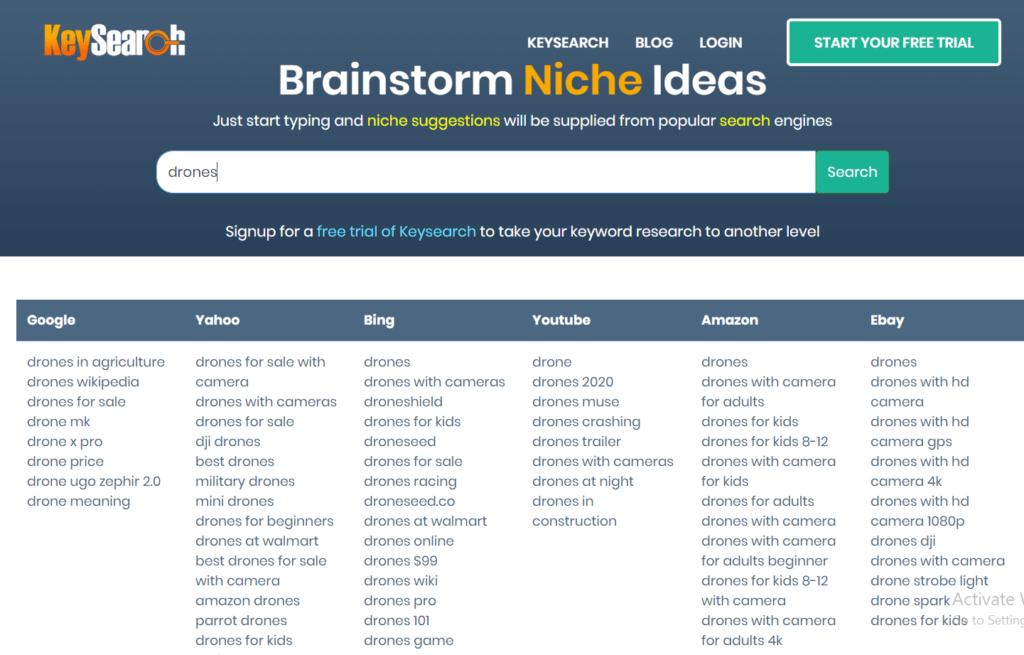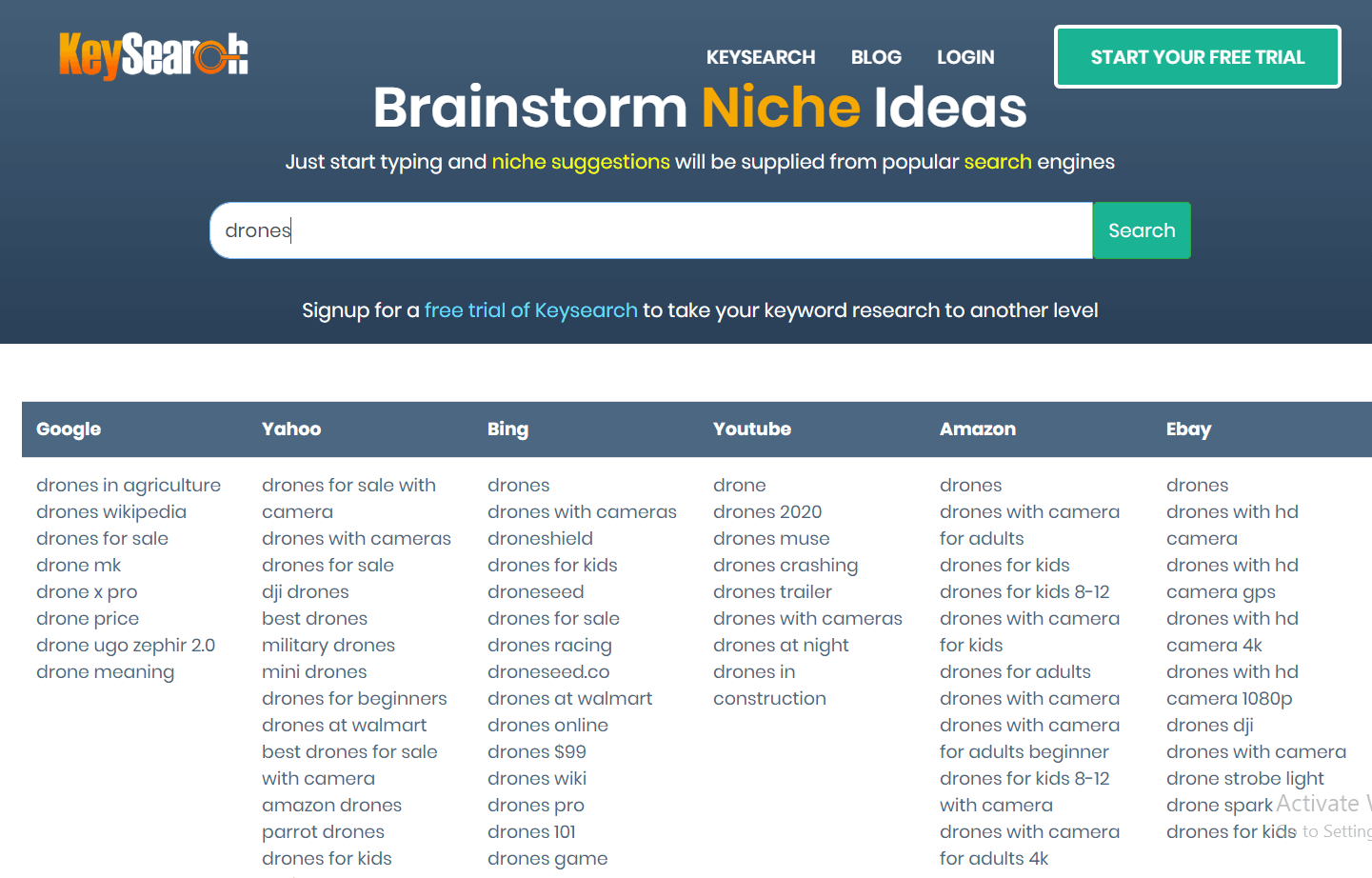 Try doing the same with this tool. Once you start typing, you'll see a wide range of niche suggestions displayed on various search engines. This will give you a great idea about which keywords you should keep your focus on, and which ones to skip. We can actually see how popular drones are as a concept from a search perspective and whether drones are actually something people are blogging or enquiring about. Even more importantly, you see the potential keywords every drone blogger should be aware of.
And the best thing is that if you happen to analyze keywords by using a few different third-party tools and there are several keywords that seem to rank high on all tools – this is your sign that you definitely shouldn't skip that keyword.
Amazon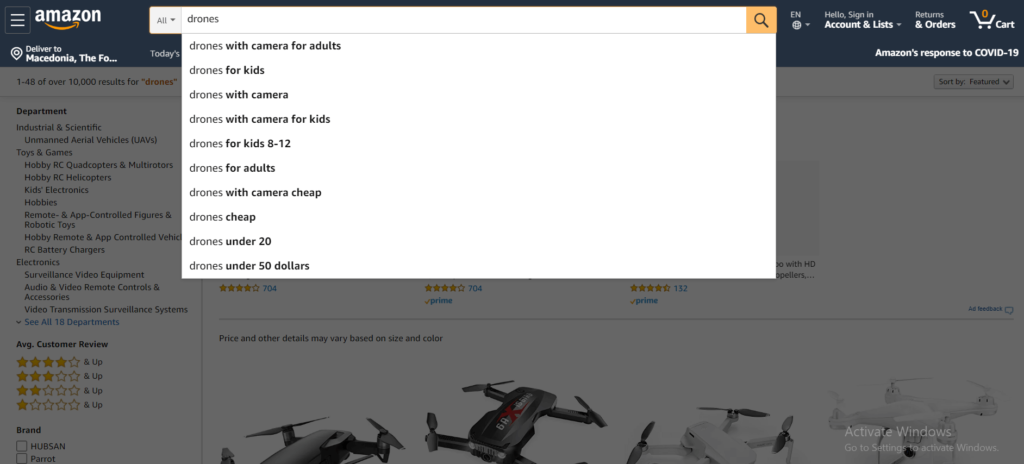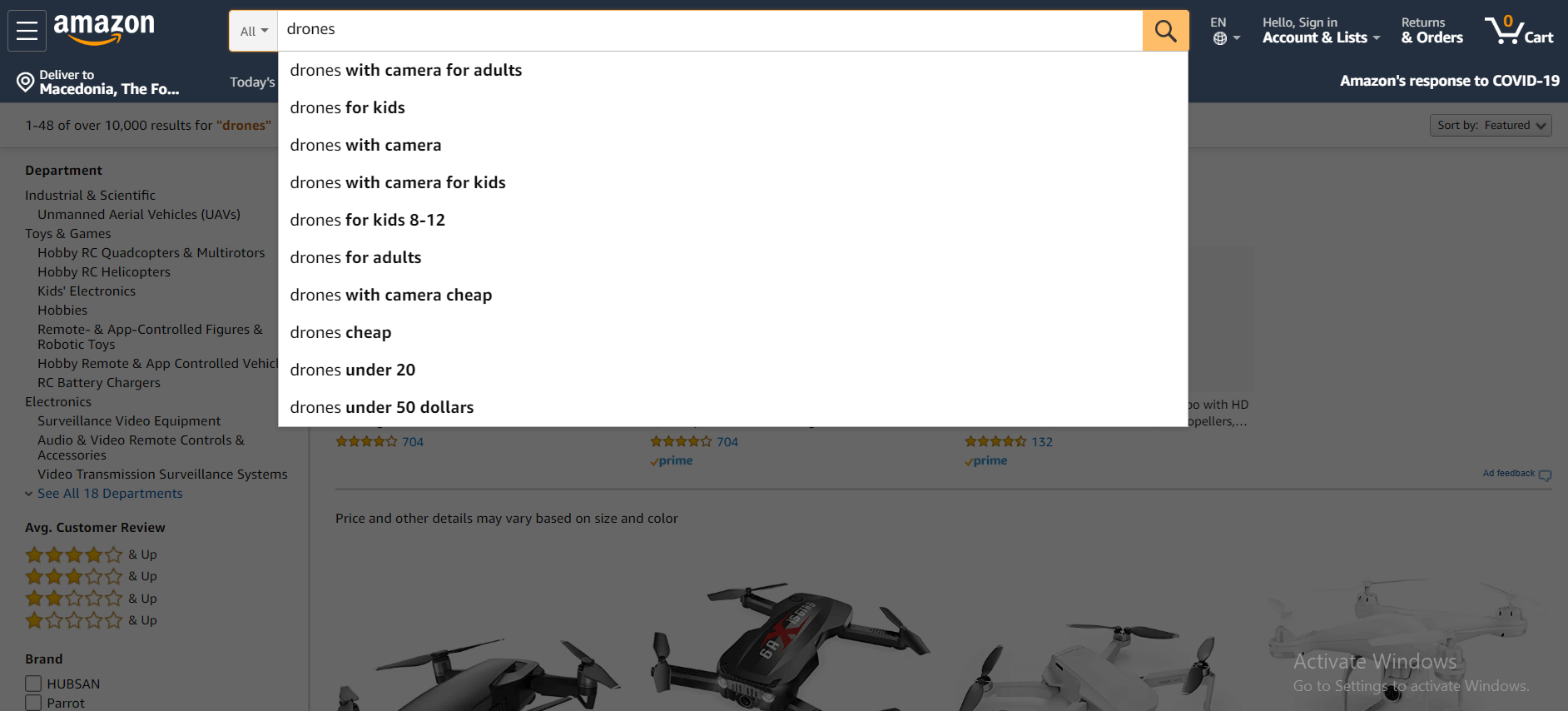 An additional suggestion would be to go to Amazon, and type "drones" as a search term and see the suggestions you get. These are relevant, as they suggest what users are looking for. So, you have something like "drones with camera for adults", "drones for kids", "drones with camera", "drones for adults", "drones under 50 dollars".
This can be really useful because when you come to monetizing your website, one of the top passive income strategies you can employ is affiliate marketing (as you'll see later on in this article). Namely, you can end up writing a blog post about the best drones under 50 dollars and link those drones from Amazon (the idea is to become an Amazon affiliate), and receive affiliate commissions each time someone purchases a product using your affiliate link. Plus, you'll gain insight into what users want to read about (and afterwards maybe purchase) when they land on a drone-specific website.
So, there you have it.
Several third-party tool suggestions and a lot of keywords to choose from.
Take your pick.
Come up with Niche-Specific Content
If you want to run a successful micro-niche authority site, you have to make sure your website offers the best high-quality content for the specific niche market. Always place your focus on quality, not quantity. To help you even further, we've prepared questions to make you reflect on what's necessary to provide your users with when it comes to your website content. Here they are:
Can you write about this niche long-term?
Can you produce 100+ articles on this topic, or maybe even more?
Can you apply the micro-niche keywords to your site's content?
What kind of a blogger does this niche need? One that has a humorous, fun tone or a serious and professional one? Or maybe helpful and fully transparent? A lot of people will appreciate your unique approach to your tone of writing and style.
Can you divide your content into different categories?
Do you use unique title tags and meta descriptions?
Don't Ever Forget about SEO
Niche websites aren't exempted from SEO. On the contrary, if you want to own a niche site, then you have to be interested in SEO twice as much.
For instance, that means that even if there's a low search volume about your niche, you can still rank high on search engines for infrequently used keywords and that can still increase your sales and revenue. Also, try to target long-tail SEO keywords. With niche websites, this is even easier.
The usage of SEO-optimized keywords goes hand in hand with creating niche-specific content for your website. So, if you want to get your SEO in order, focus on high-quality content.
Make sure you aren't neglecting your overall website performance and speed (pay attention to load time too) as well as mobile responsiveness (this influences the overall user experience). In turn, this affects your technical SEO and potential ranking on Google.
Additionally, stay away from spammy backlinks building, PBNs, or any other website-wise decisions that can compromise your online business and cause Google to penalize your site. If you want your website to potentially become an authority site, this isn't the way to do it.
Instead, take a look at these amazing SEO stats to inspire you to focus only on white-hat SEO strategies:
If it's done right, SEO can drive a 14.6% conversion rate

75% of users don't even scroll past the first page of the SERPs

search engines drive 10 times more traffic to shopping sites than social media

Mobile-optimized sites are more trusted by 51% of consumers

Content creation is the most effective SEO tactic in 2019
Think about Monetization Options
Affiliate Marketing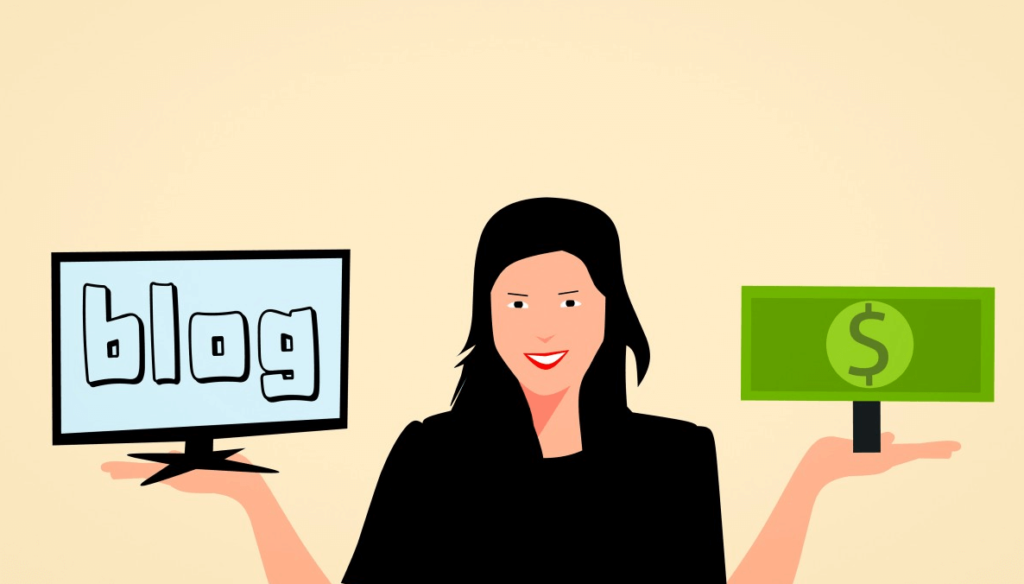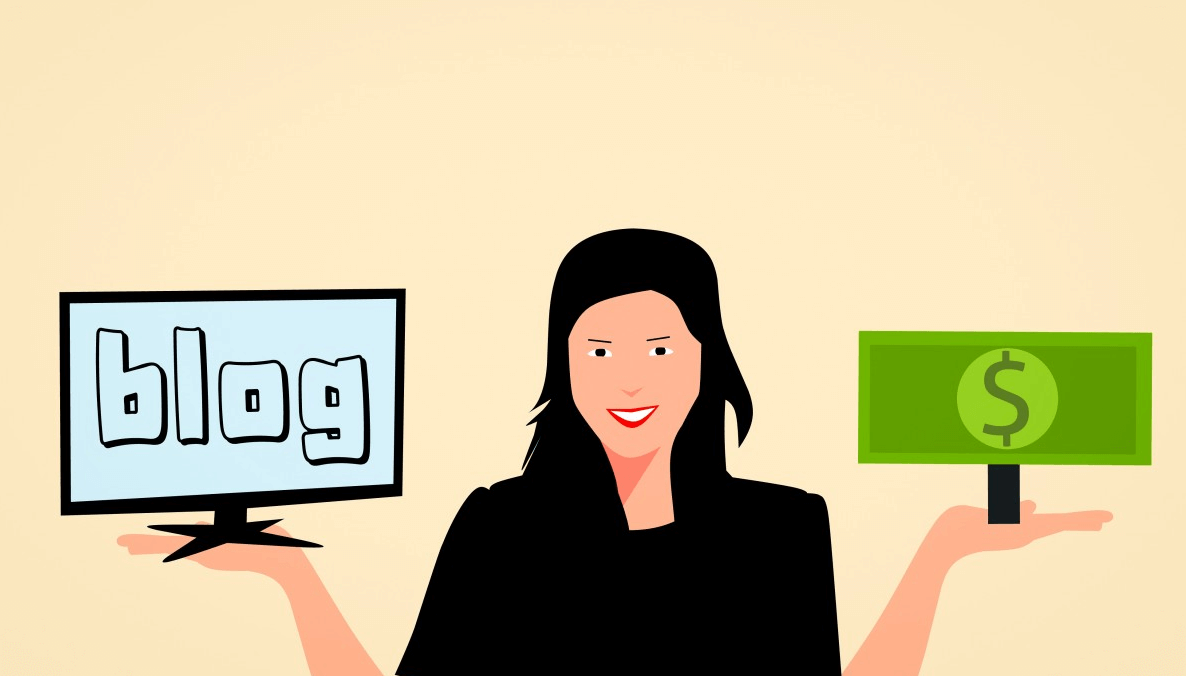 Affiliate marketing is a very interesting industry – it's a cost-effective solution that provides you with income and all you have to do is promote other people's services/products. Webmasters usually tend to appreciate this monetization method, as it doesn't take any time or logistics (if you're selling your own products/services you have to consider shipping, refunds, delivery, and so on), and so with this, you have almost zero responsibility.
Even if something's wrong with the purchase, it's up to the brand to resolve it, not you. Plus, passive income is always attractive, and the following affiliate marketing stats only further reinforce it:
fashion is the most popular affiliate marketing category (this might be a useful hint when considering your potential niche, right?)

76% of publishers feel the ease of monetizing is the best benefit of affiliate marketing

more than 50% of affiliate-referred traffic comes from mobile devices

the top affiliate marketers are known to make six figures from the business

affiliate partnerships drive more than 20% of the annual revenue for publishers
Google AdSense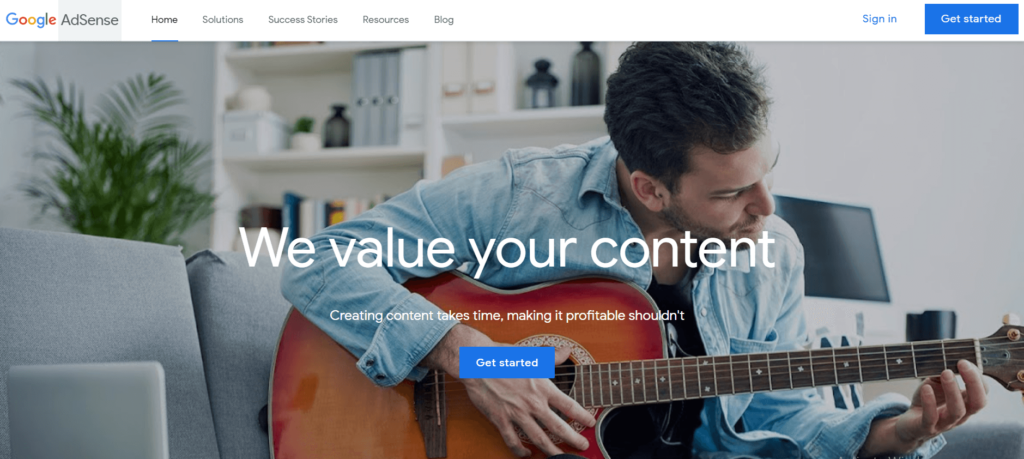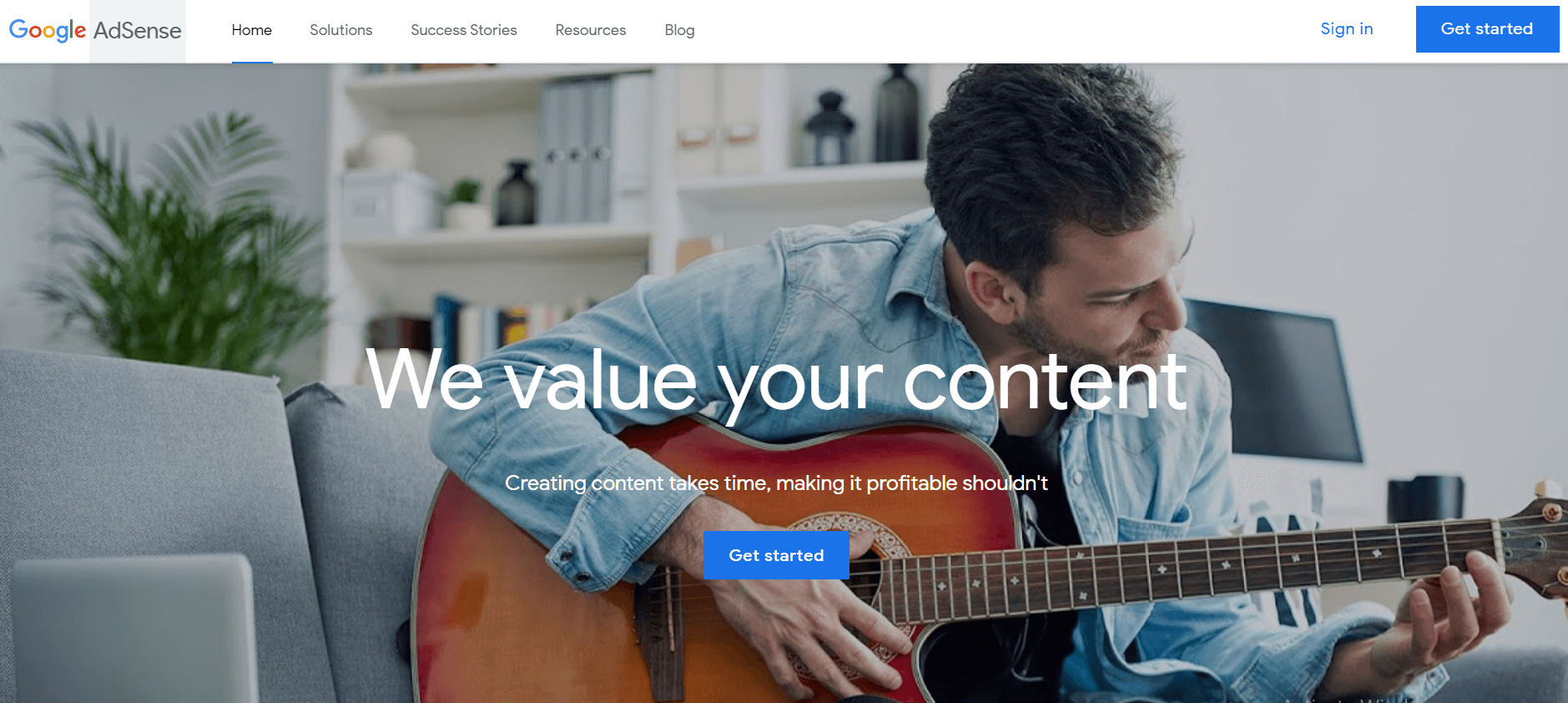 Using AdSense is another way to secure passive income. According to Jack Herrick, the founder and CEO of WikiHow, all you have to do is drop the little AdSense code into your website and it immediately starts working. You get ads that suit your audience and correspond to your website content. Plus, you can customize where the ad appears.
In case you're interested in Google AdSense, you can head to their website and see how much you could earn from it. All you have to do is select your region as well as the category your website belongs to. Also check out my Google Adsense Alternatives guide to give you some more ideas for monetizing your blog.
Patreon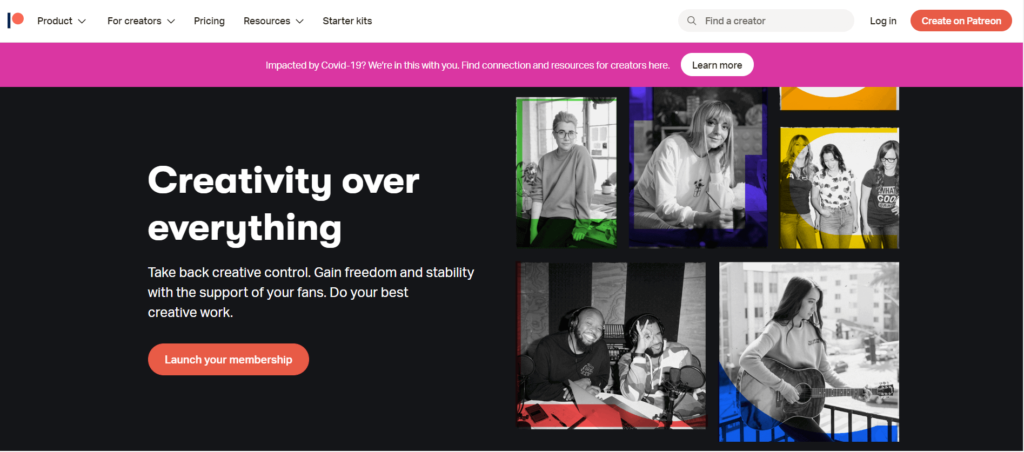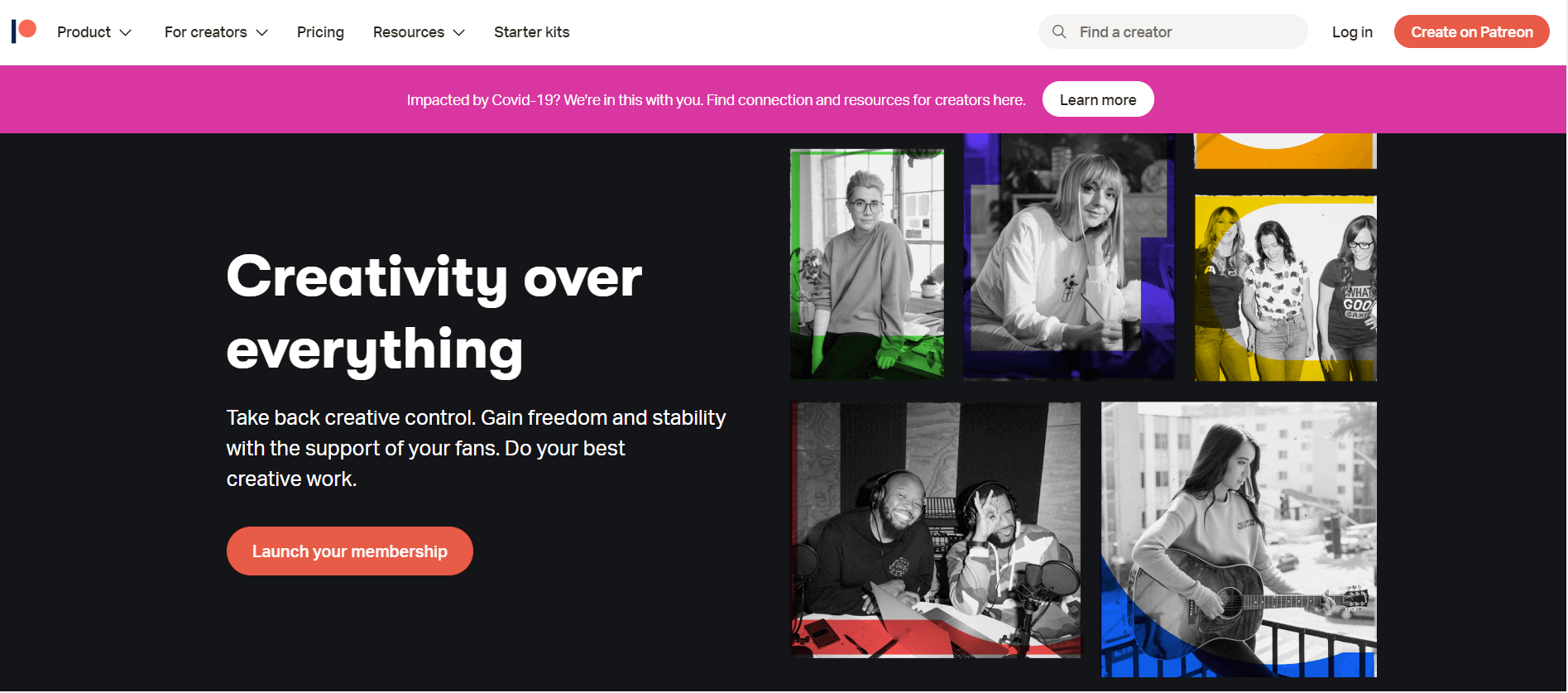 Patreon is a membership site where followers fund the content creators. Making money like this was a bit more difficult when Patreon came out, but now as it has gained enough popularity, there are many successful Patreon stories such as Kurzgesagt, Second Captains, and Amanda Palmer. Whether you could consider Patreon to be part of your monetization methods or not ultimately depends on your niche. Here's the group of people that usually use Patreon:
eCommerce
Setting up an eCommerce store can do wonders for your business if you have high traffic and a large following. Of course, you need to figure out many things such as what products are you going to sell, are you going to offer worldwide shipping or not, refund policy, and so on.
You might also check out the Amazon FBA service – FBA stands for fulfillment by Amazon. What this means is that Amazon offers storage, packaging, and shipping assistance to sellers. It also obviously depends on the niche you're committed to. Not every monetization method corresponds with every niche.
Read more about How to Start an Amazon FBA here.
FREE Profitable Amazon FBA Seller eBook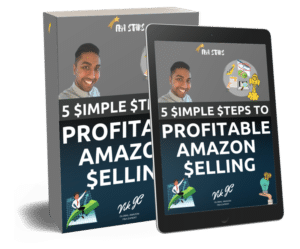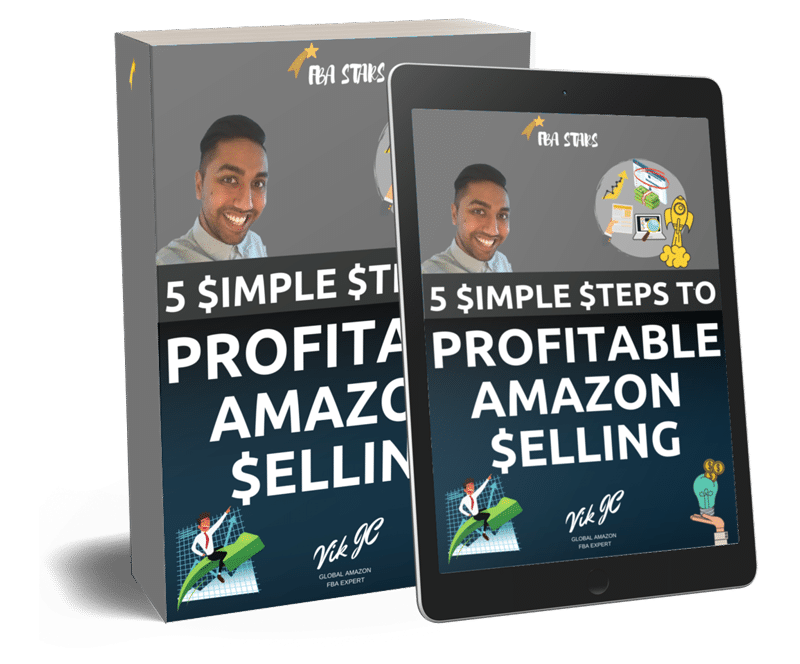 Here's a little bonus for MakeaWebsiteHub readers. This free eBook from FBA Stars will show you the 5 easy steps to selling highly profitable products on Amazon.
If you've ever dreamed about becoming your own boss and making money online, then this ebook will inspire you to start that journey. 100% Free. You have nothing to lose!
Download FREE Profitable Amazon Seller eBook
Coaching/Consulting
If you have a talent for something, then there's always someone willing to pay for it. Whether it's a coaching service, a brief consultation, a language lesson – there's something for anyone.
Many people who have engaged in freelancing (on Upwork, Fiverr, JobRack, to name a few), have set out to create their own website, and offer their specific services and monetize their skills. You could organize online courses, hold tutorials, webinars, and so on. Find what you're most comfortable with and do it. If you're not okay with appearing live, then focus on publishing ready-made videos, for example. You could be the next person to do so.
Focus on Promotion Strategies
Social Media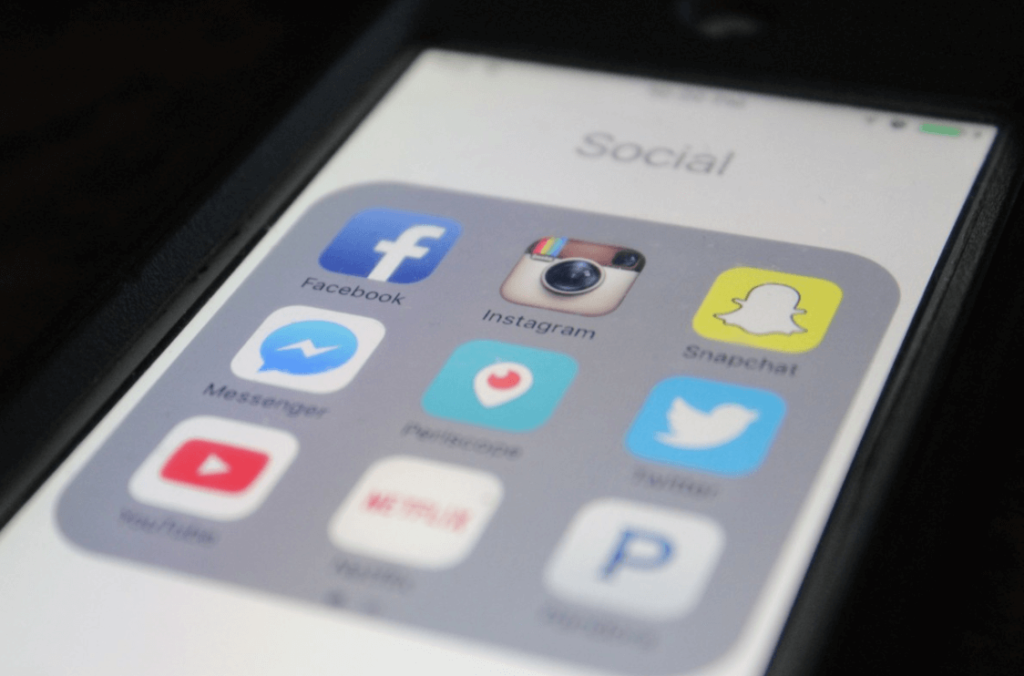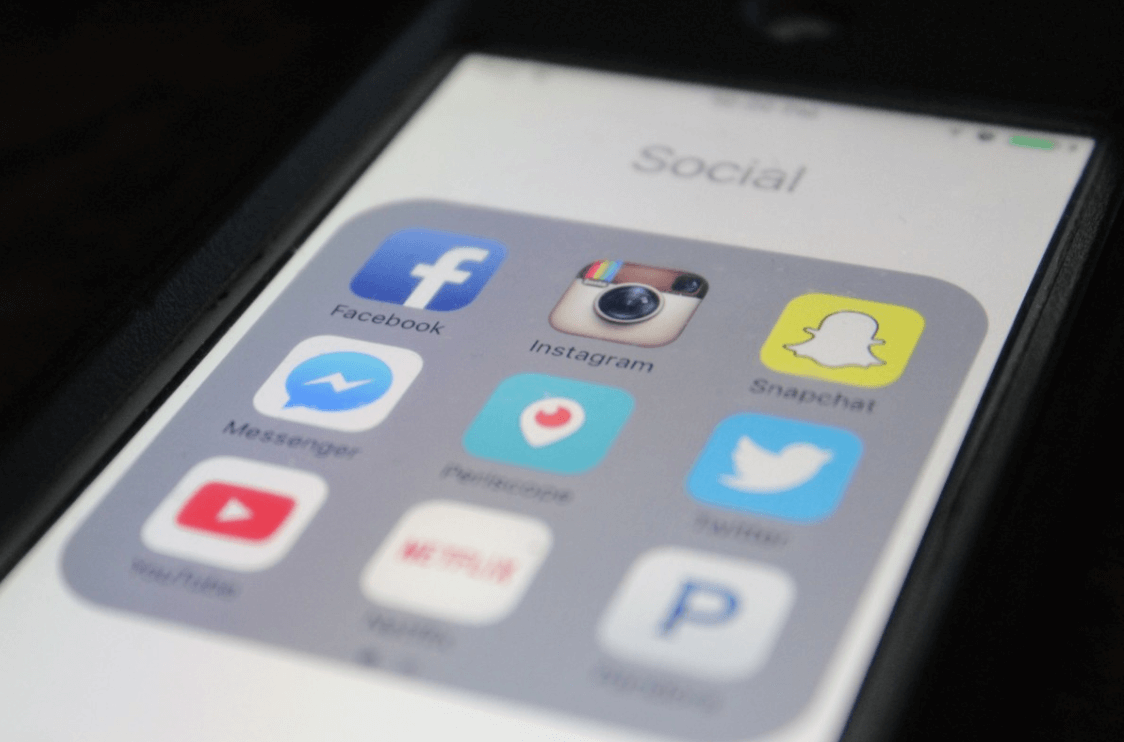 We can't stress the importance of social media for any kind of a niche site. Social media paves the way for influencer campaigns (giveaways, sponsored posts, brand ambassador programs, and so on), interacting with your followers, raising brand awareness, and simply putting yourself and your website out there.
More importantly, it allows you to get a deeper understanding of what your users want next from you, and what they appreciate so far. Also, what they dislike and would want to see it changed in the future.
Social media marketing allows you to increase engagement through user comments, likes, shares, and discussions on various platforms. This also brings in new customers, which, in turn, increases sales for your business.
The more social media platforms you're using, the better. However, keep in mind that if your niche doesn't ask for a specific platform don't do it for the sake of doing it. Try to think which social media channel works for your niche best, and focus on getting exposure there. You might even hire a social media manager to handle this responsibility.
Social media channels allow for visual storytelling, and with all the third-party tools out there it would be a pity not to take advantage of it.
Finally, the more you differentiate from your competitors on your social media platforms, the more your potential followers are willing to accept you and your brand.
Building Backlinks
Building backlinks is a very important way to drive traffic back to your site, and promote your niche. So, building backlinks is a significant SEO strategy. They're basically links from other sites linking back to your own website. There are a couple of ways to obtain them.
Join Q&A websites (such as Quora, eNotes, eHow, Yahoo! Answers and Reddit)
Guest blogging
Infographics  (if this confuses you, it's good to know that you get a high-quality backlink when someone else includes your infographic as part of their site content)
Influencer collaborations (this is why social media exposure matters – you get to kill two birds with one stone)
Identify unlinked mentionings of your niche website
Write testimonials
Finally, don't forget to check what backlinking strategies your competitors are using. Try Ahrefs Backlink Checker (a free online tool), to help you see which common websites have backlinks of your competitors. It's very easy to use – you only have to insert your competitor's website domain, and you get a full list of backlinks.
Email Marketing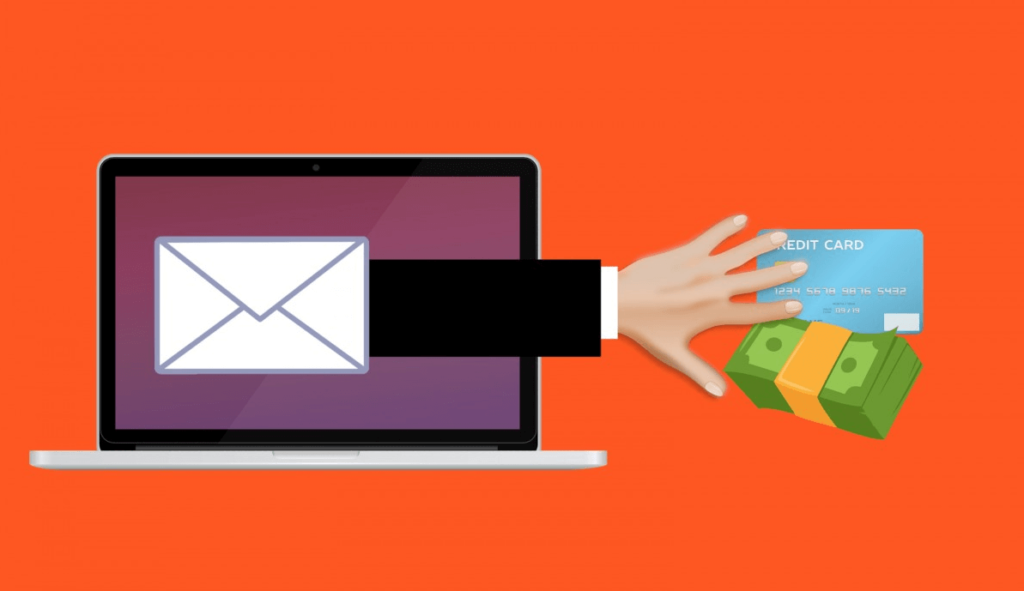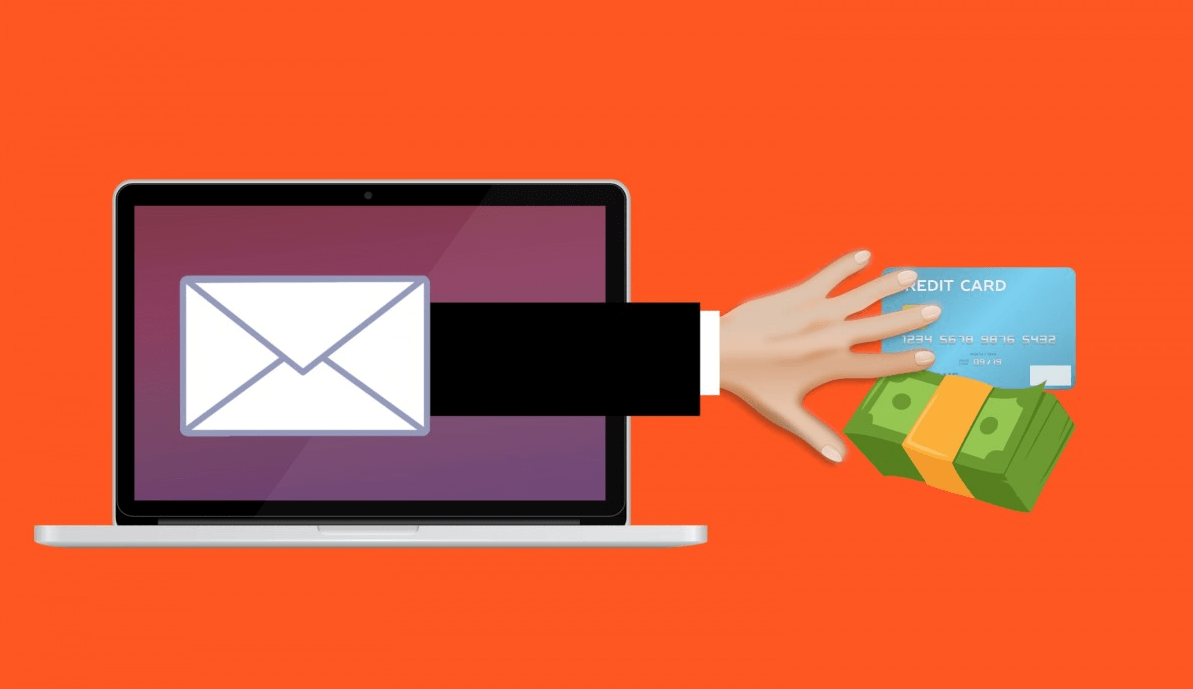 Paying attention to your email list can make your business flourish more than you could have ever anticipated. By building an email list you're basically building a community which allows you to inform your potential buyers/users about site updates as well as sell products or services by keeping them engaged and interested in what you have to sell.
Plus, besides social media, it's a useful way to stay connected to your audience. It's much more professional as well.
If you need further reassurance in the effect of emailing your customers, take a look at the following email marketing stats: 
for each dollar you spend on email marketing, the average ROI you can expect is $42
sending emails with personalized subject lines generate 50% higher open rates (so do it!)
If you send three abandoned cart emails, this can result in 69% more orders than if you send one email
49% of clients stated they'd appreciate receiving promotional emails from their preferred brands on a weekly basis
Resources:
How To Get a Free Business Email Account
How to Create A Professional Custom Email Domain Address
Niche Site Ideas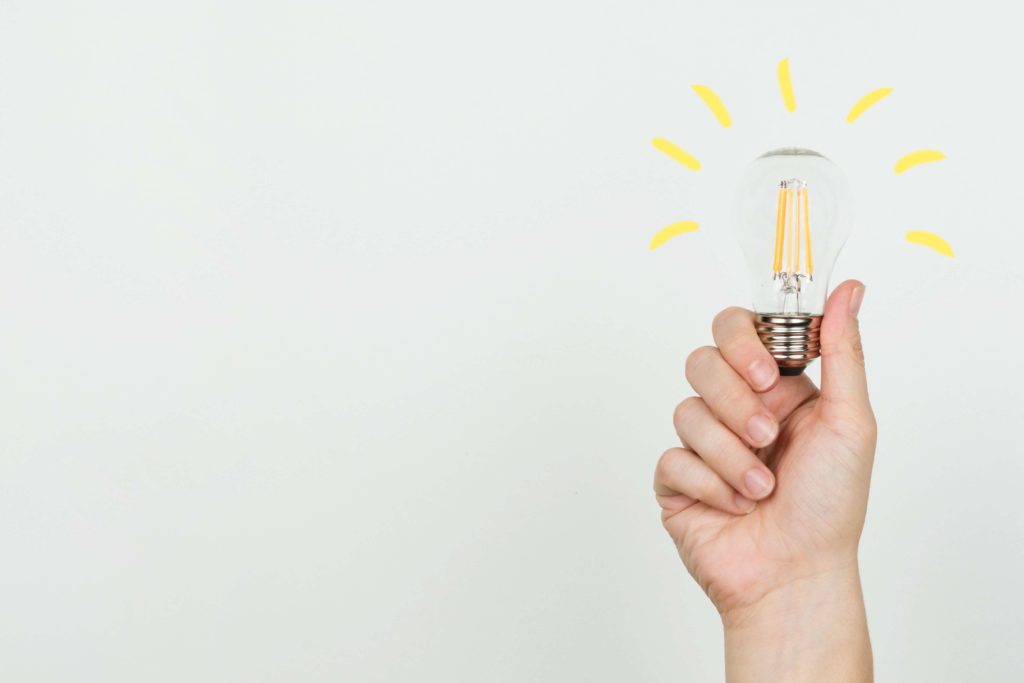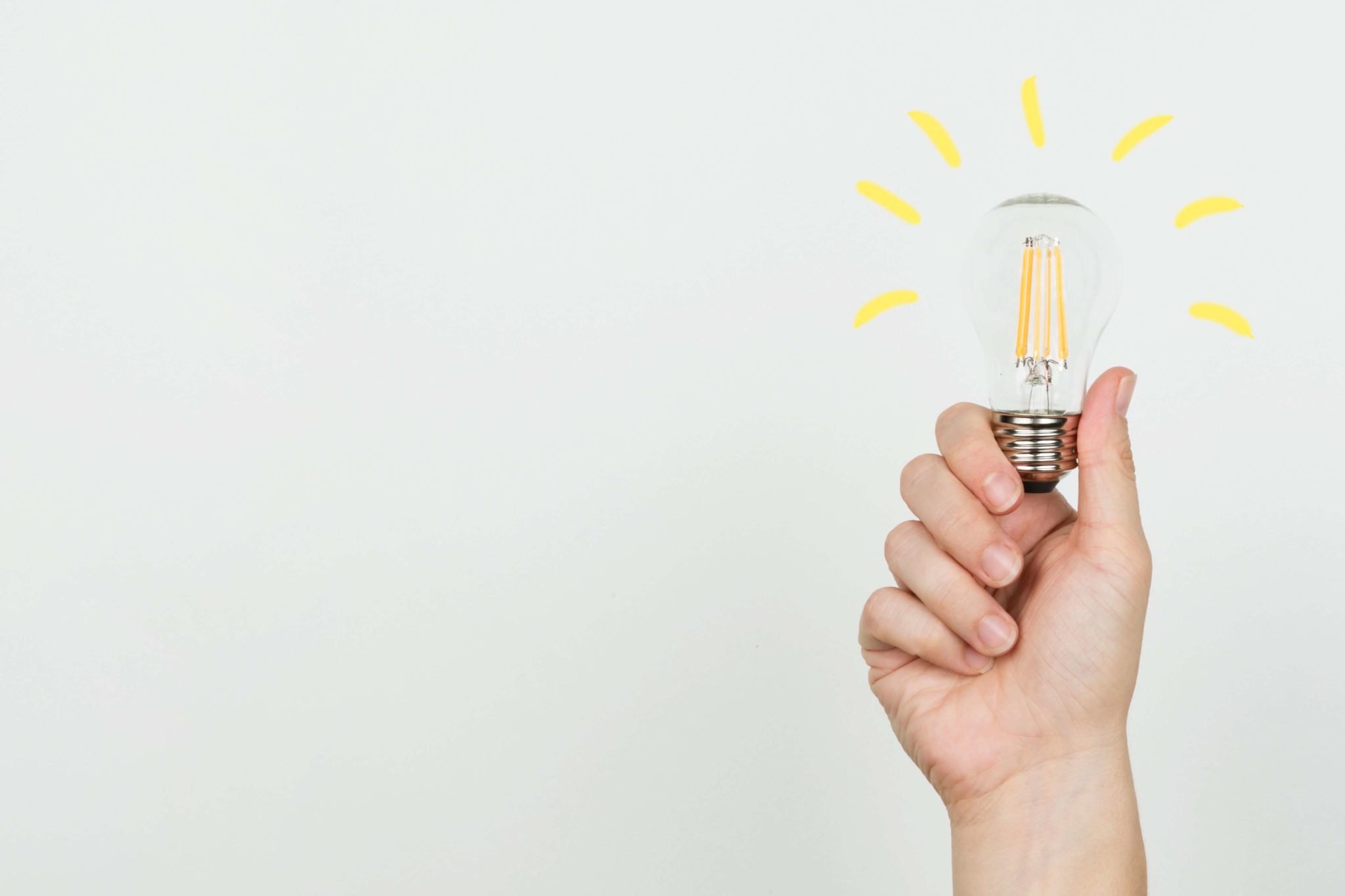 Now that we brushed up on all the steps you need to take to set up your new site for success, let's get to the meat – the actual niche site ideas. Below you'll find many niche website ideas and suggestions from different fields. This is by no means an exhaustive list. And it can never be. When it comes to niche ideas – it's a plethora of endless possibilities.
Also, no one can tell you that one niche website idea is better than another one. It's like comparing colors – is red better than green? Surely, red might look better when combined with black or white as opposed to including green in the combination, but the same applies to niches. Some niches work better with specific monetization techniques, content delivery, and keyword selection than other niche topics.
If you feel passionate about a niche, that's your gut telling you it's a niche worth exploring. As Wally Lamb said, "If the book is true, it will find an audience that is meant to read it". Similarly, if your niche is true, it will find its website visitors.
Please note that most of the categories we've included aren't strictly divided and many of the sub-niches from one niche can belong to another one as well. For example, some of the activities we've included in the Outdoor Recreation Niche can fit in the Sports Niche without any problem (such as skiing, ice-skating, parkour, to name a few).
However, to achieve a neat format while outlining the different niche and micro-niche categories, we had to call the shots and below are our results.
Finally, let's take a look at some ideas that will help you niche down your website.
Outdoor Recreation Niche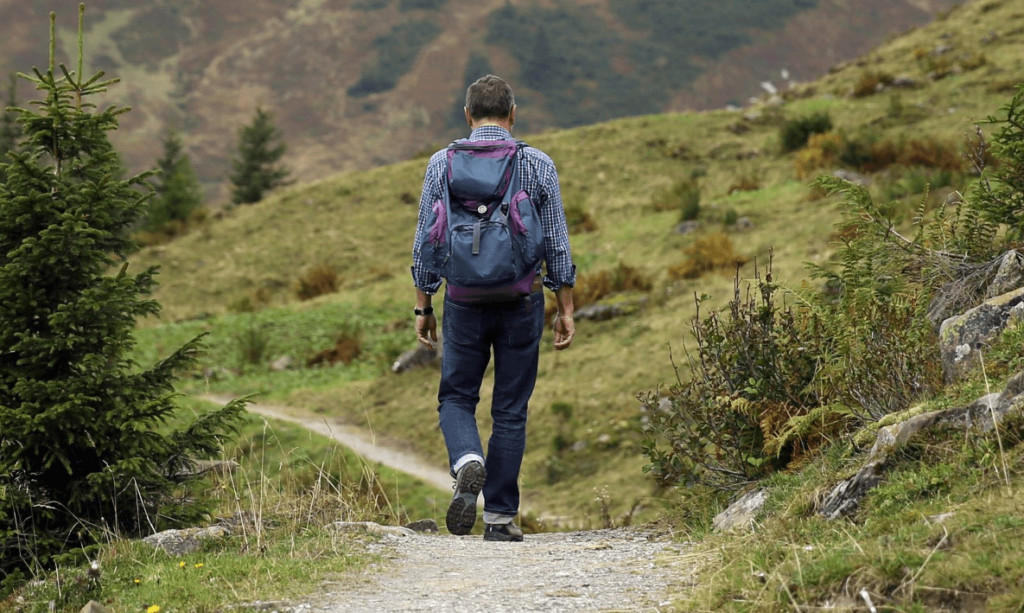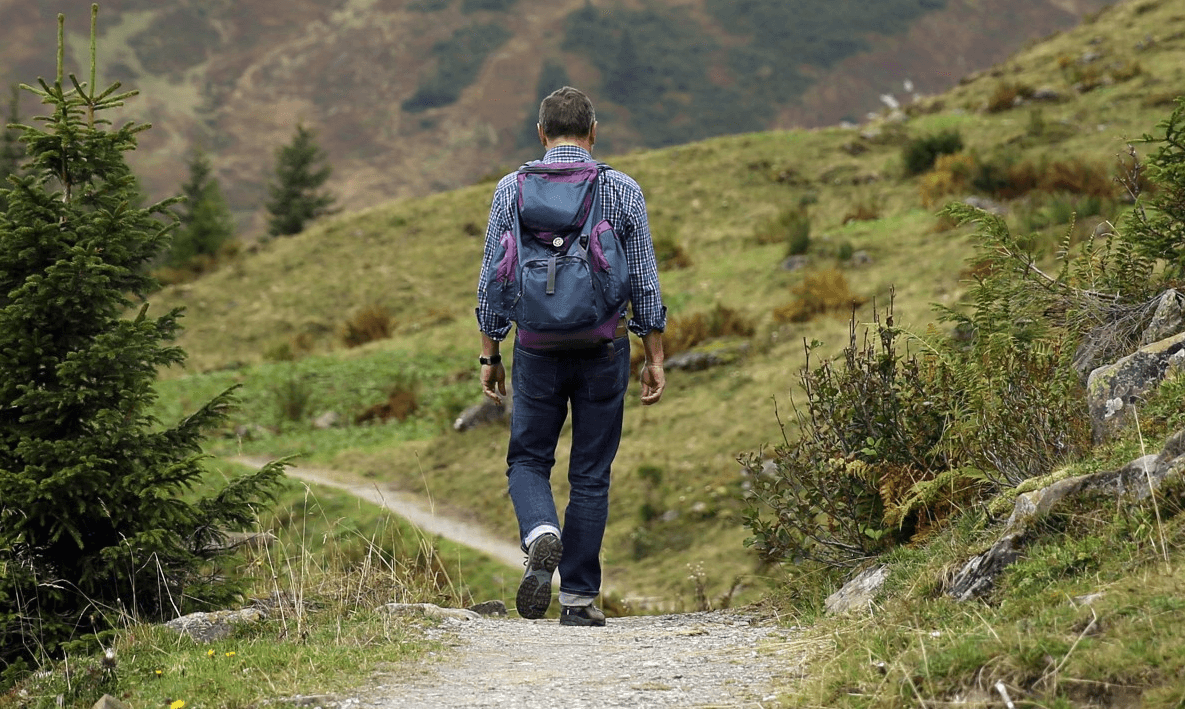 Outdoor recreation is fun, but it's even better when you can make money from it. From selling birdwatching gear, writing about camping as well as engaging in affiliate marketing to sell camping gear, to writing product reviews about the latest ski equipment, this niche is for the adventurous, and those with an amazing passion for venturing in nature.
You can also write about running, how to prepare for running, when is the best time of the day to go running (later on, you can design a running app that tracks your distance, pace burned calories, and so on). The ideas are there, all you need to choose is your sub-niche. Our suggestions are just a starting point – feel free to expand on the options.
Sub-niches:
Camping
Camping gear
RV and campers
Tents
Fishing
Hiking
Hunting
Birdwatching
Walking
Skiing
Golfing
Parachuting
Ice-skating
Amusement park
Kite flying
Horseback riding
Kart racing
Jogging
Frisbee
Gardening
Trampolining
Parkour
Running
Canoeing
Rafting
Kayaking
Shooting
Sailing
Snorkeling
Roller skating
Hobbies Niche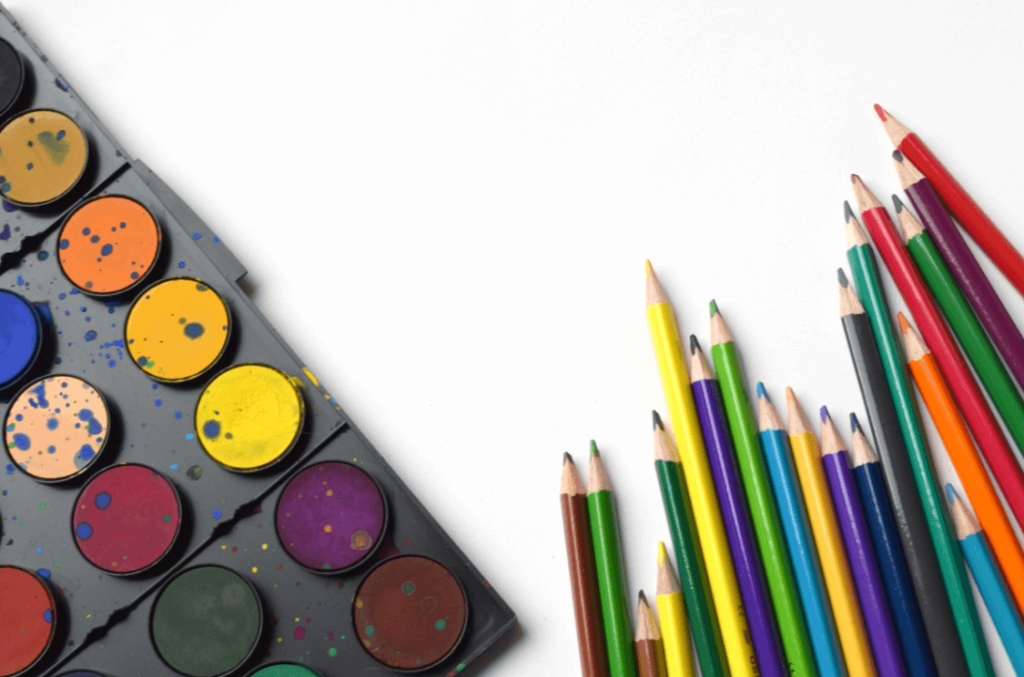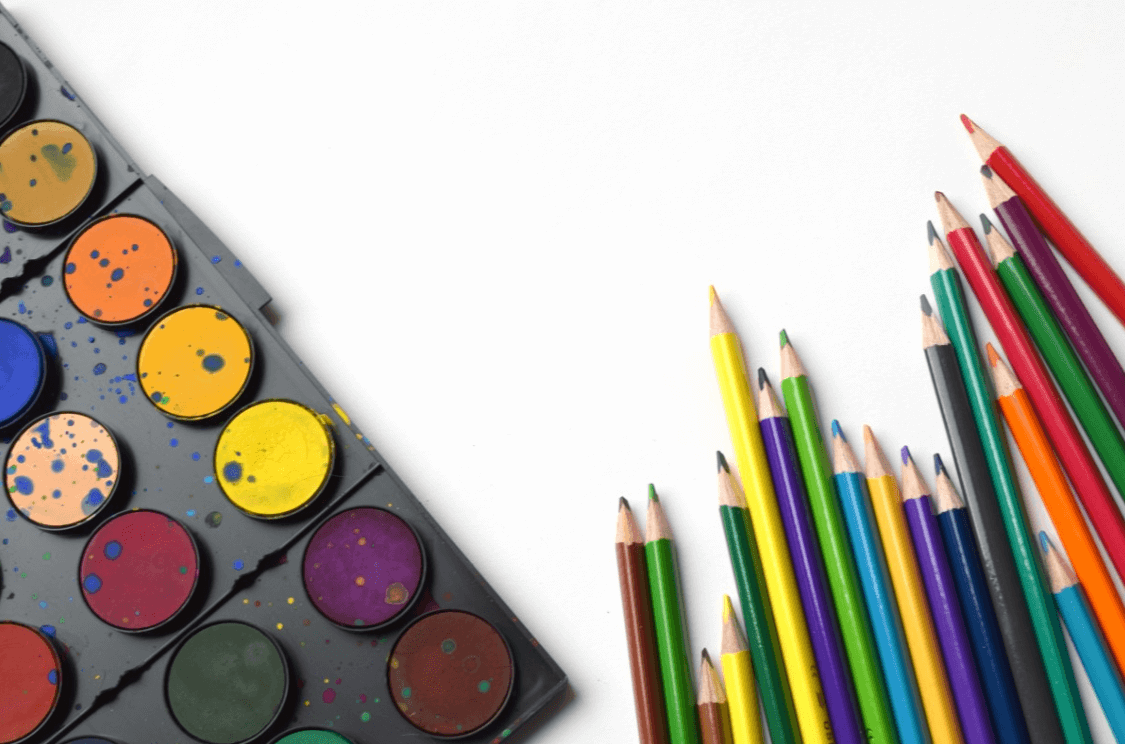 Hobbies are always fun to blog about. They allow you to explore your passions, be involved with others, and additionally make money online.
Reflect on your hobby choices. What can you share with others that will make you happy and plus will educate the rest? Is it a sewing course? Maybe a jewelry making guide (which will lead to you selling your own jewelry at some point, or getting affiliate commissions? Don't forget to make a profile on Pinterest and share your images (on Instagram too!).
Or perhaps you've always been passionate about biking, and so you decide to sell bike equipment?
You tell us.
Sub-niches:
Bingo
Dancing
Electronics
Genealogy
Photography
Drawing
Metal Detecting
Writing
Calligraphy
Reading
Puzzles
Jewelry making
CB Radio
Stamp collecting
Do it yourself (DIY)
Acting
Listening to music
Biking
Surfing
Swimming
Judo
Marbles
Poker
Sewing
Entertainment Niche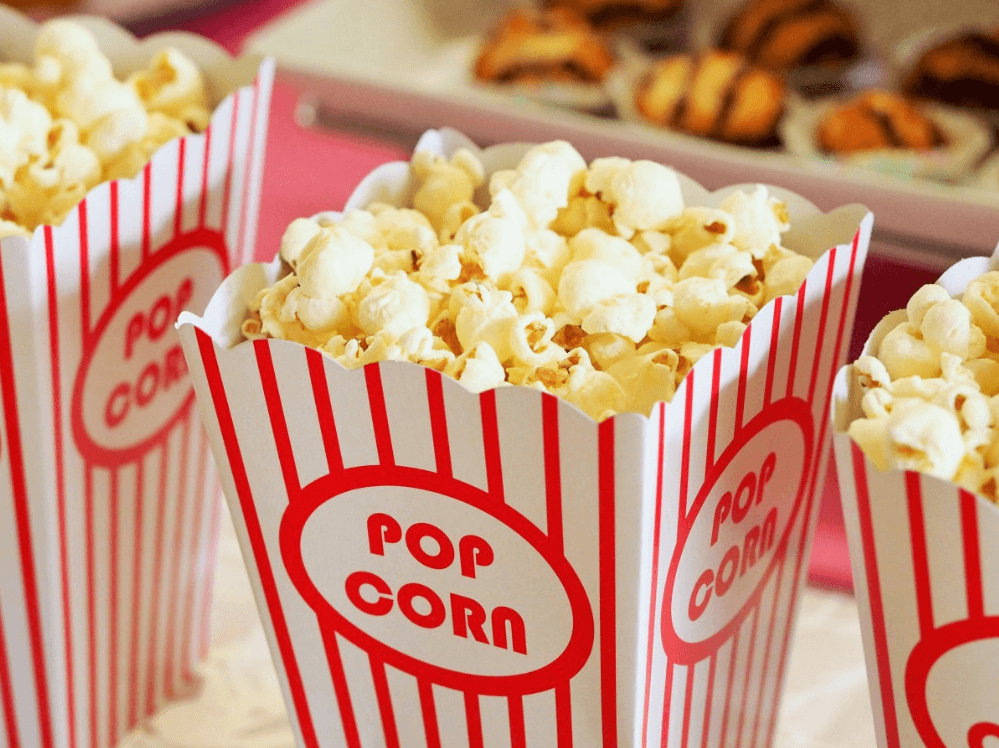 Entertainment is all about having fun and enjoying yourself. The question is how this niche can help you entertain others. Is it through running a website with digital board games, coming up with the second Netflix, or writing up book reviews?
Tip: If you're blogging about book reviews and focusing on specific genres, try selling books belonging to that specific genre. Plus, a good idea would be to work on your YouTube channel and link it with Google AdSense.
And as you already know, below you have other ideas within other niches.
Sub-niches:
Video games
Movie reviews
Book reviews
Toys
Drones
Racing
Series
Dancing
Board games
Laser tag
Billiard games
Theatre
Cinema
Circus
Street performance
Music
Museums
Carnivals
Festivals
Art exhibits
Opera
Performing arts
Puppet shows
TV
Concerts
Modeling
Orchestras
Sword martial arts
Magicians
Sport Niche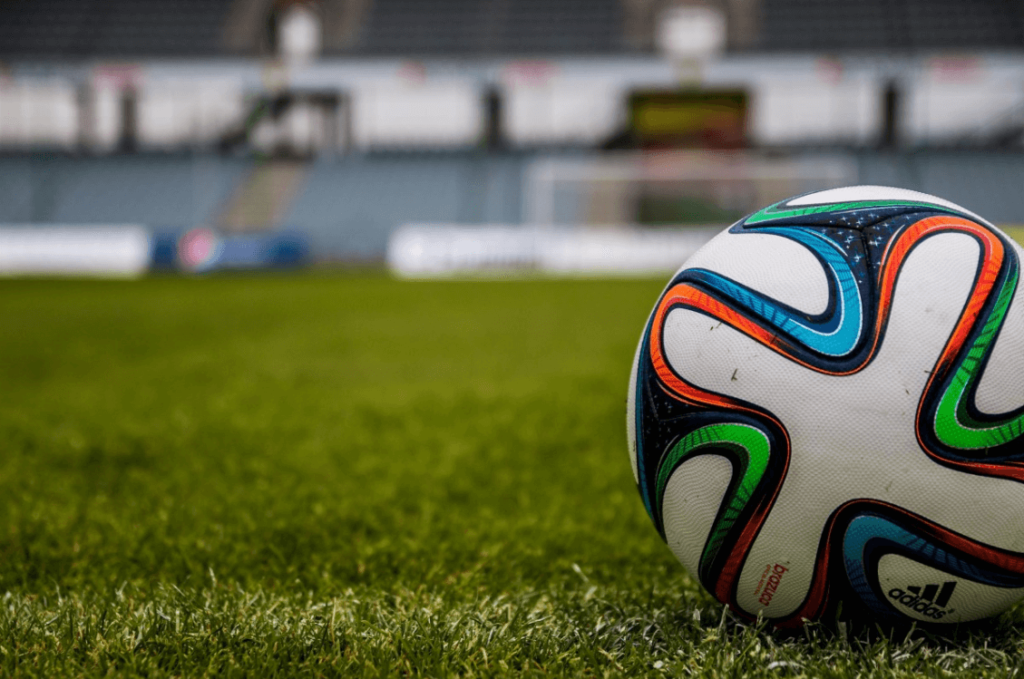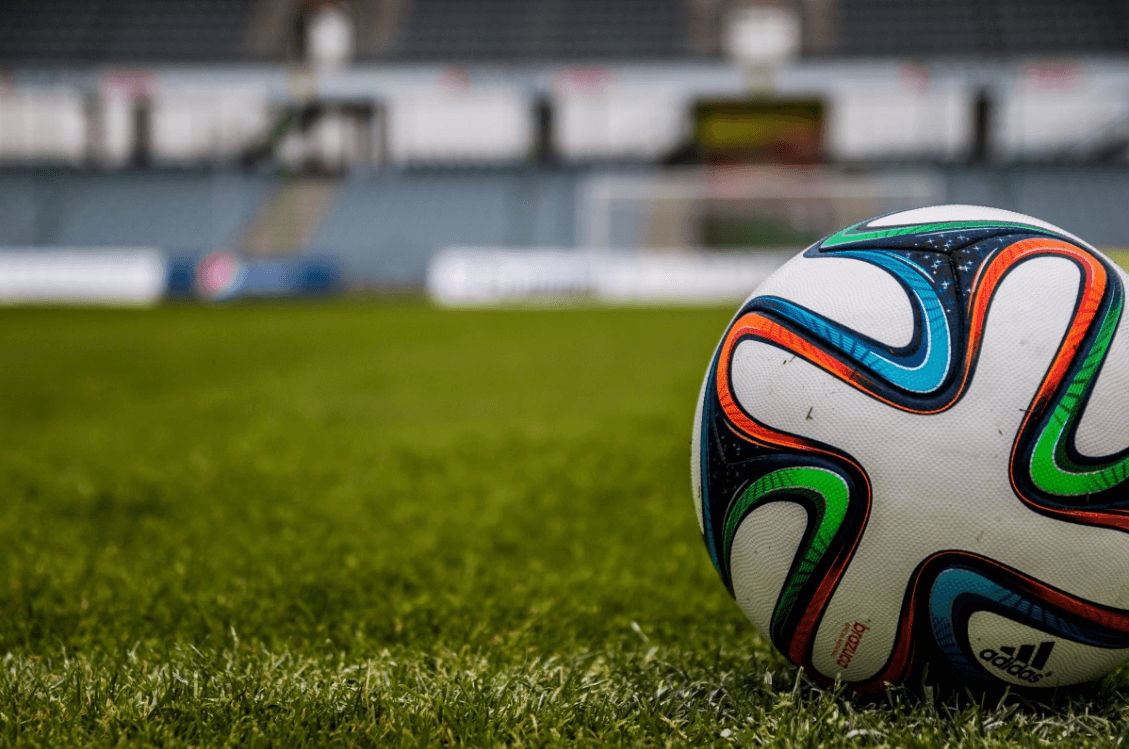 What can your sport talents offer to your online business? And more importantly, what can they offer to your potential website visitors? Lastly, how can you digitize physical sports?
Answer these three questions, and you have the answers, but more importantly, you have your sport micro-niche (an extra tip: focus on including videos and a lot of visual content in general, as this niche completely allows for such an approach).
Sub-niches:
Football
Basketball
Table tennis
Tennis
Cricket
Handball
Rugby
Baseball
Hockey
Volleyball
Skateboarding
Cheerleading
Archery
Rock climbing
Pole dancing
Cycling
Professional wrestling
Taekwondo
Marathon
Decathlon, heptathlon, pentathlon….
Olympic weightlifting
Food Niche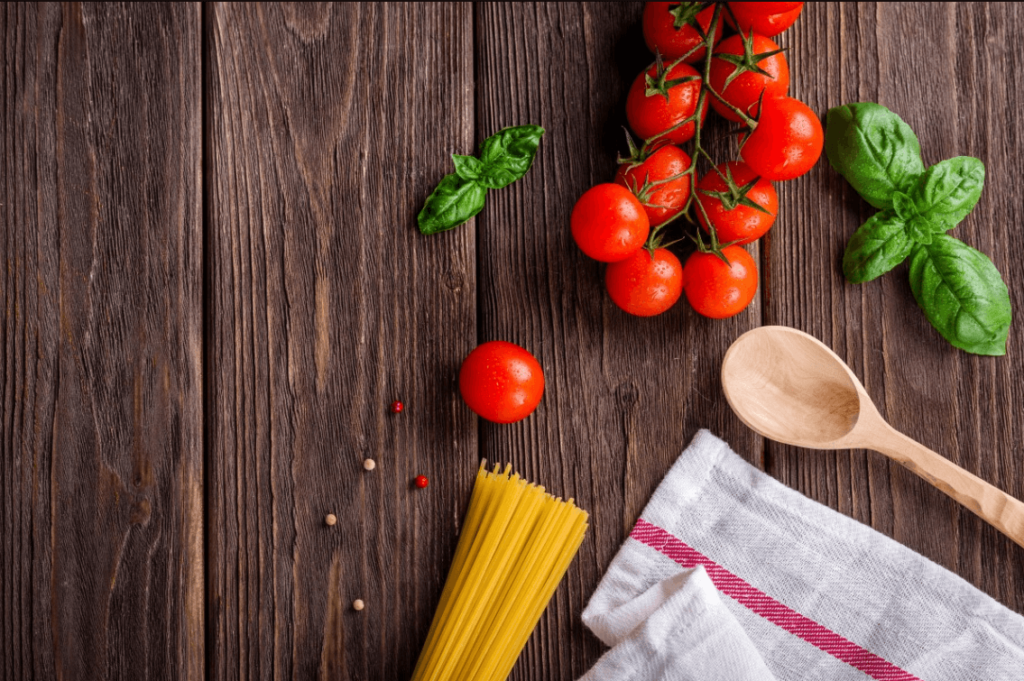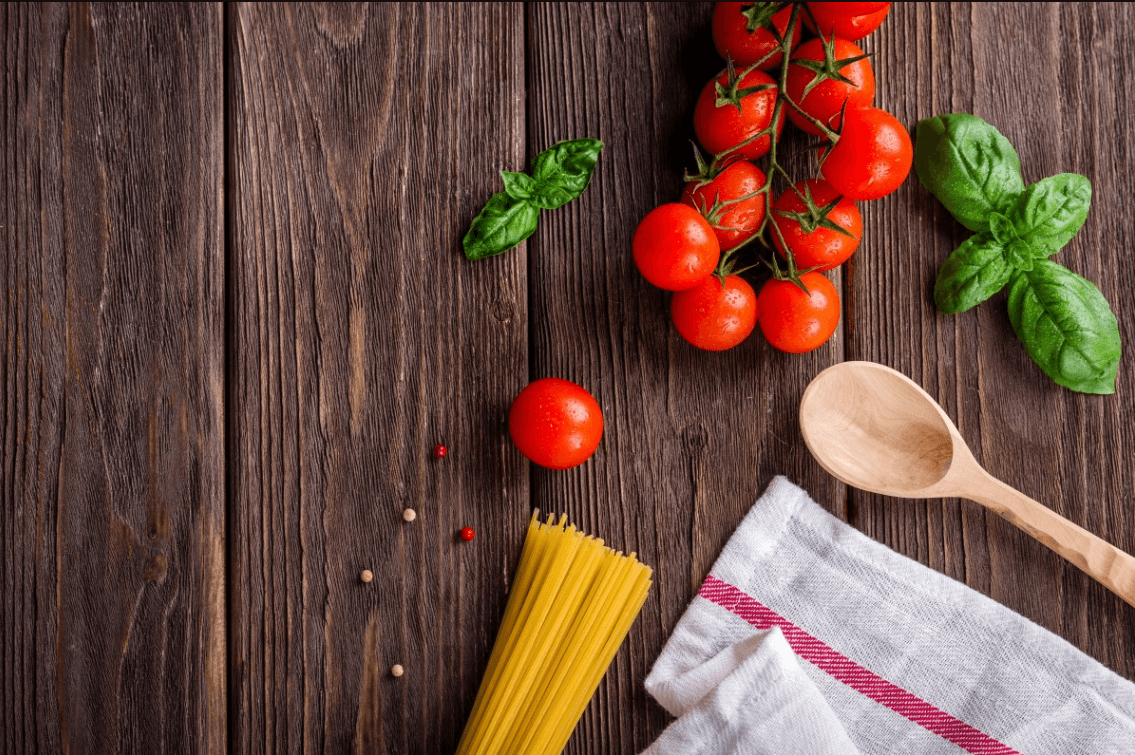 Are you the next well-known slow food critic? GMO critic perhaps? Or the next magnificent writer of lunch recipes? Where does your food niche lie? What food aspect excites you the most? And how can you transfer that onto your website?
You might start a cooking show on YouTube, for instance, write an eBook, come up with a cooking digital course or write about the best ways to do a barbeque on your food blog.
Find your niche, and make it specific. Then, expand and go broader if you feel like it.
Sub-niches:
Cooking
Supermarkets
Frozen food
Restaurant reviews
Food photography
Meat
Breakfast
Lunch
Dinner
Junk food
Cultural foods (Mexican, Chinese, Spanish, etc.)
Barbeque
Recipes
Michelin guide
Street food
GMO
Delivery
Food coupons
Party food ideas
Dessert Niche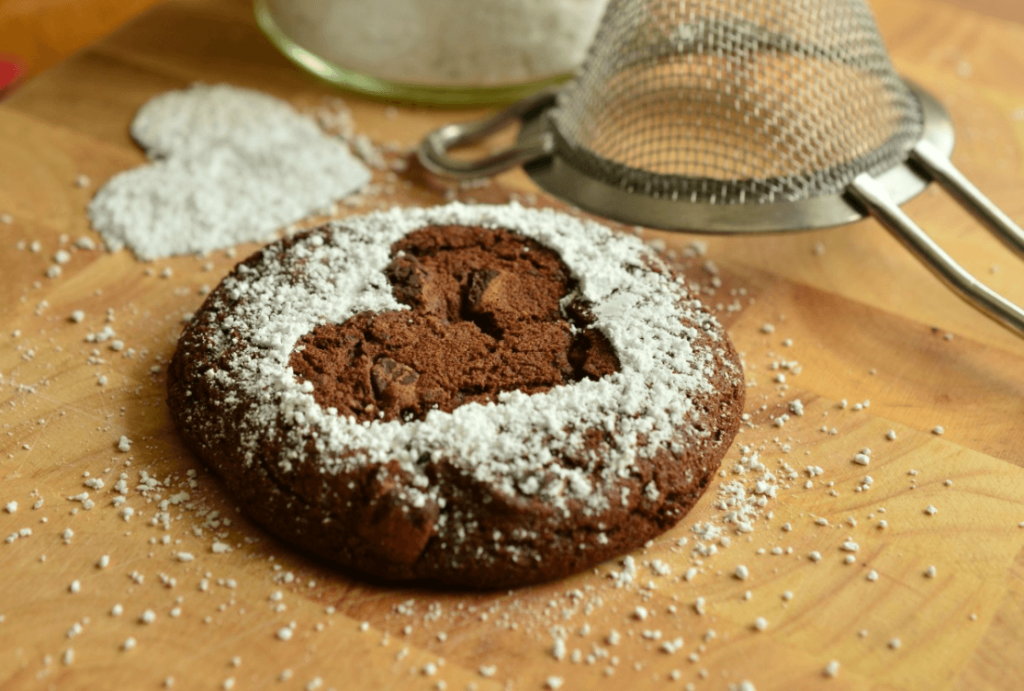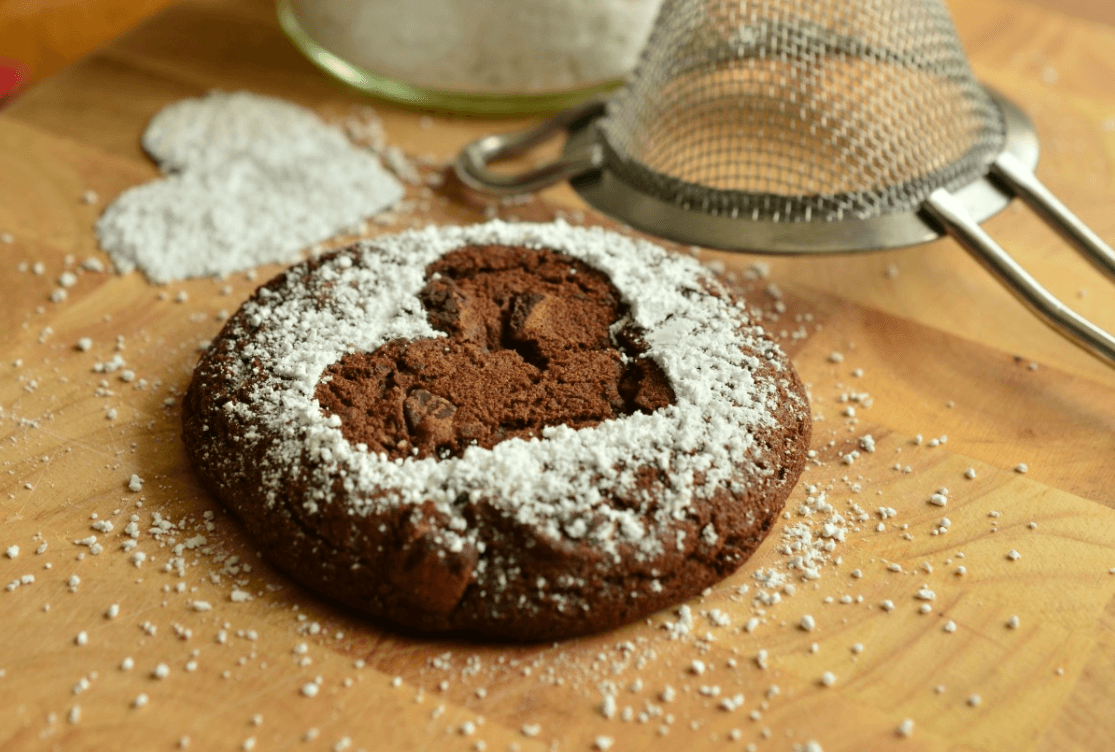 We can't write about this niche without actually drooling. This niche is a dream come true for any sweet tooth. However, don't forget – wanting to eat sweet isn't enough to actually set up a whole website around it.
In fact, you might even go to a whole new extreme with this niche – blogging about people with diabetes who need to satisfy their chocolate needs with other types of food and offer such suggestions instead.
When it comes to choosing a niche, all options are in the game. One thing leads to another, until you are led home to your niche.
Sub-niches:
Baking
Chocolate
Vanilla
Cakes
Cupcakes
Pies
Fruit desserts
Cookies
Ice-cream
Nutrition Niche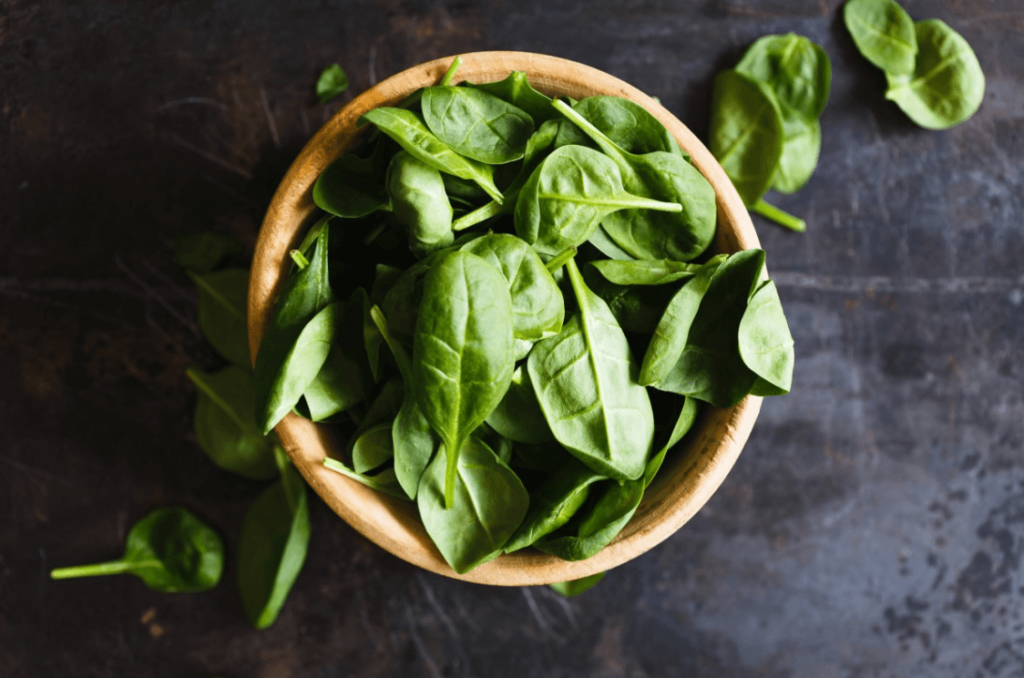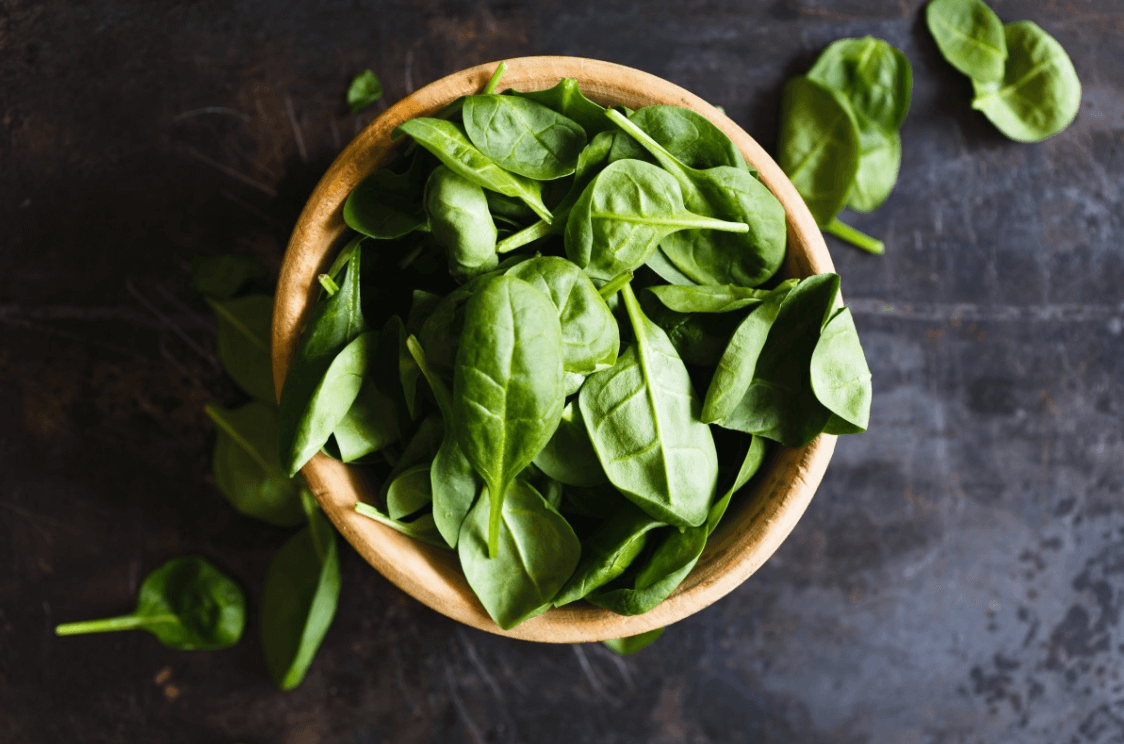 If you're into healthy life, proper food habits, and have an idea of how to influence others, then the nutrition niche might be worth exploring. You could experiment with different micro-niche options such as weight loss, vitamin intake, fasting, smoothies, and so on.
How you would start a website about it is entirely up to you. For example, if you're a nutritionist, have tutorials to help people change their diet for the better; if you're not so knowledgeable about this niche, hire nutritionists and offer consultations and coaching; publish eBooks; sell vitamins, blenders, and additional health supplements (affiliate marketing, remember?). Get creative and watch the nutrition niche story unfold in front of your eyes.
Sub-niches:
Weight loss
Keto diet
Vegan diet
High protein foods
Juice recipes
Health supplements
Vitamins
Fasting
Baby food
Pregnancy food
Smoothies
Gluten-free diet
Fruits
Vegetables
Fitness Niche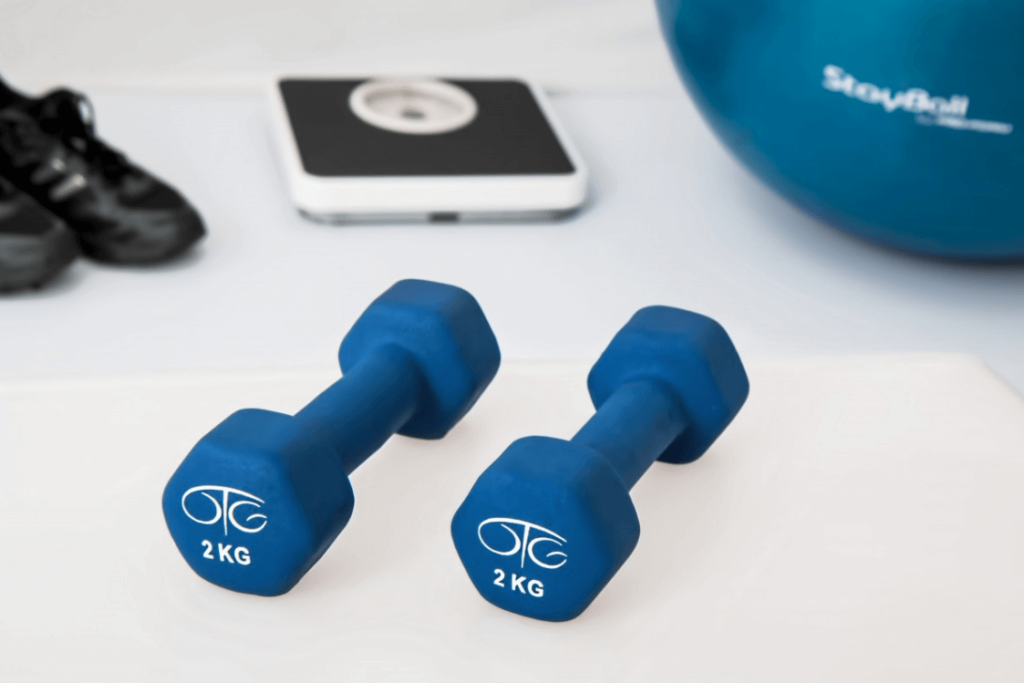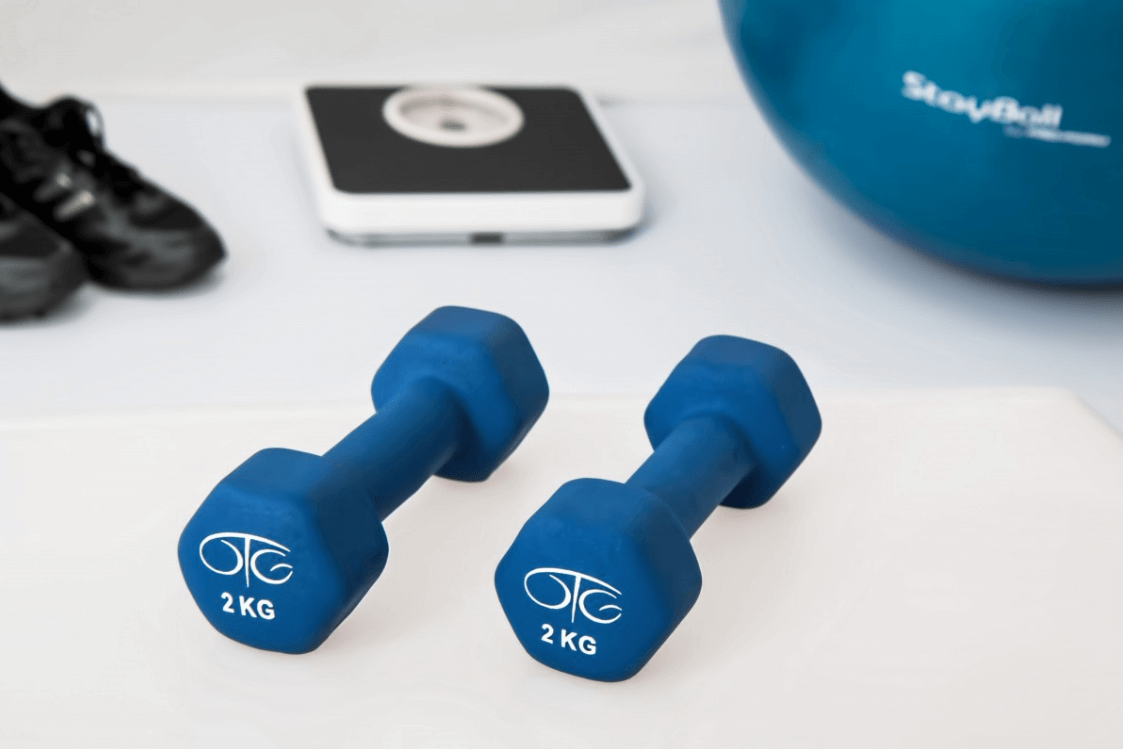 Do you have expertise as a trainer? Well, you don't have to be in the gym to use your skills or even have personalized sessions with people. You can do it on YouTube, on your website, or even have already recorded videos.
Let's say you choose the home workout niche – it's perfect for one-on-one sessions; you can sell workout clothing and get affiliate commissions (who can resist a brand new sport leggings, or a new pair of fancy sneakers?).
We're already eager to get in shape as well as hear your fitness ideas.
Sub-niches:
Muscle building
Sub-niches
Yoga
Aerobic
Pilates
Gymnastics
Stretching
Karate
Home workout
Travel Niche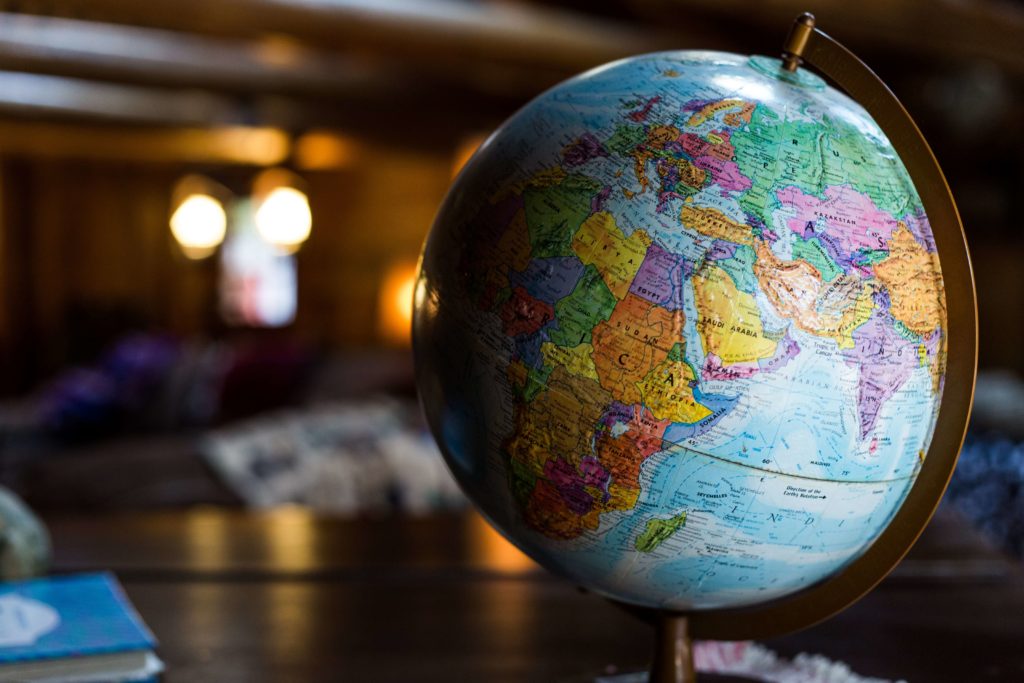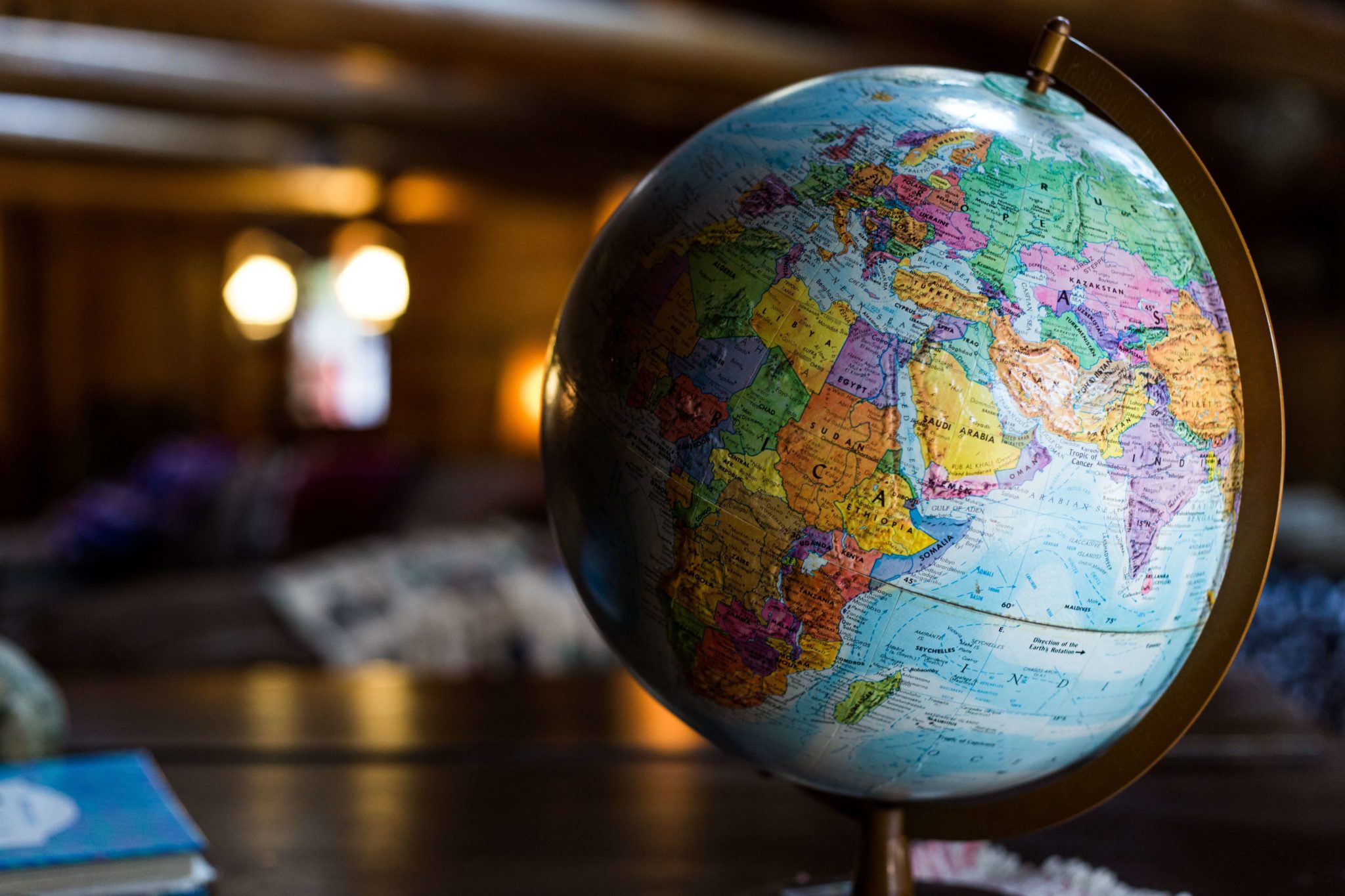 Not the best niche to profit from at the moment with the world in Lockdown over Coronavirus, but no doubt this niche will bounce back.
The travel niche is usually aimed at those who actually travel. If you can't imagine yourself living as a nomad, or spending more days at the airport than home, you wouldn't bother with this niche.
Sure you could blog about cities and famous attractions based on what you find on the Internet, but it's not the same as living it. Travel bloggers tend to live and fully experience what they write about.
Usually, travel bloggers write about every travel experience they have, and post as many images of as many places they can visit. However, running a niche site would mean that you narrow down your travel approach.
You could focus only on the cultural aspect (might end up writing a book about the weirdest cultures and traditions in the world?) or you might focus on how to relieve travel anxiety before your trip (an idea: set up a digital course where you walk your users step-by-step to heal from this).
See how you feel about the travel niche. Does it sound too far-fetched or you can see its down-to-earth aspects too?
Sub-niches:
Travel gear
Accommodation
Local destinations review (Berlin, Paris, Tokyo, and so on)
Means of travel
Travel tips
Vacation
Local attractions
Spring/winter break
Summer holidays
Seaside bars
Rooftop city bars
Airplane tickets
Cheap transport
Bucket list destinations
Types of tours
Hotels
Honeymoon destinations
Travel on a budget
Travel anxiety
Cultures
Traditions
Business travel
Fashion Niche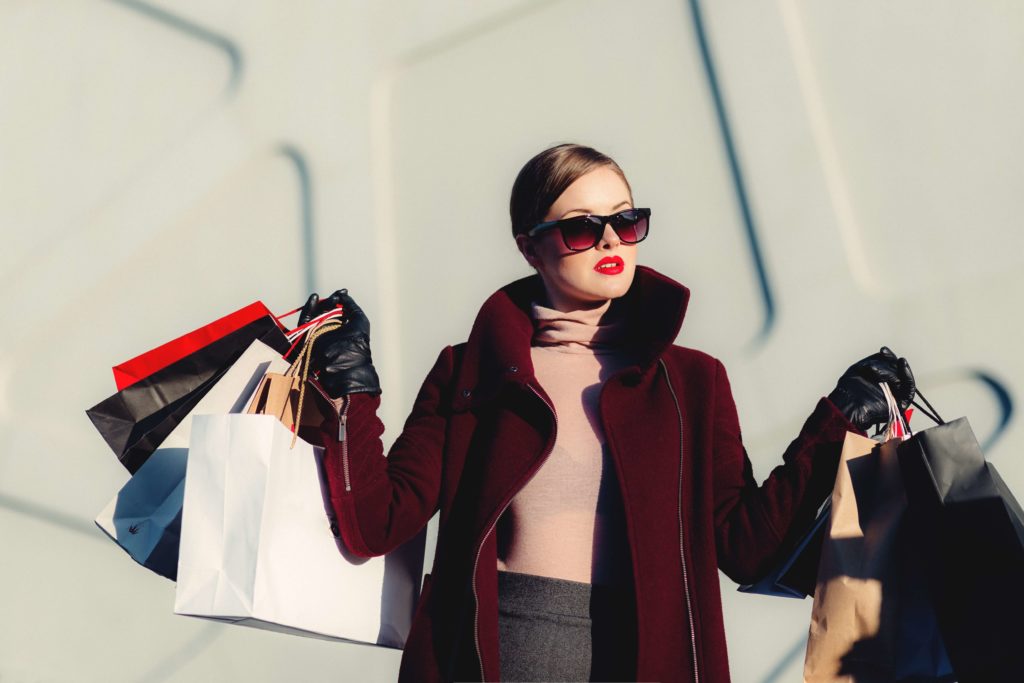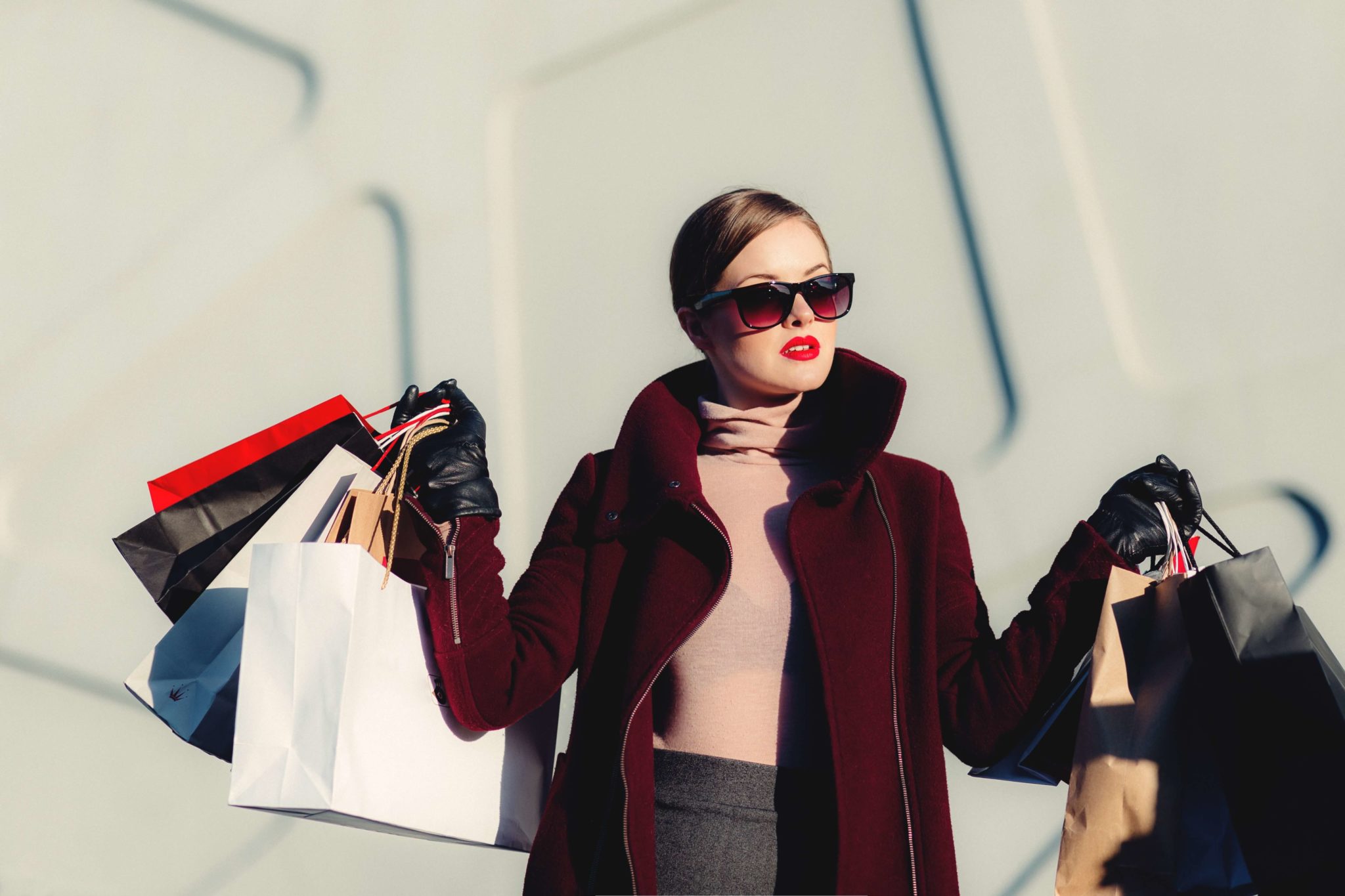 Blogging about the latest fashion trends.
Writing reviews on shoes.
Selling flip flops and producing summer articles.
Maybe you'd sell leggings?
Perhaps specialize in winter clothes – gloves, scarfs and hats?
We'd love to hear your thoughts. Also, what's your favorite monetization method about this niche? What if you created your line of leggings and ended up selling it worldwide?
Sub-niches:
Clothes
Second-hand shops
Infant clothing
Maternity clothing
Informal wear
Hippie clothes
Shoes
Swimming suits
Accessories
Local brands
Outfits
Athletic wear
Style
Critics
Sport wear
Leggings
Dresses
Flip flops
Boots
Socks
Tights
Colors
Coats
Jeans
Trousers
Sneakers
Crocs
Hoodies
Jumpers
Blouses
Skirts
Shorts
Hats
Gloves
Scarfs
Jewelry (rings, bracelets, earrings, etc.)
Baby Niche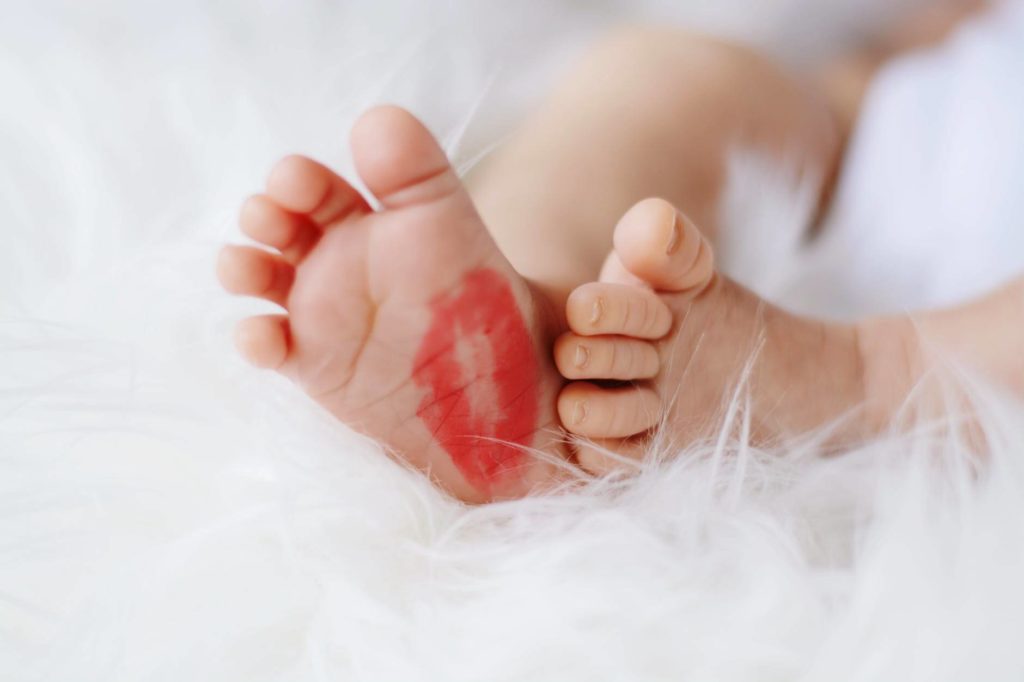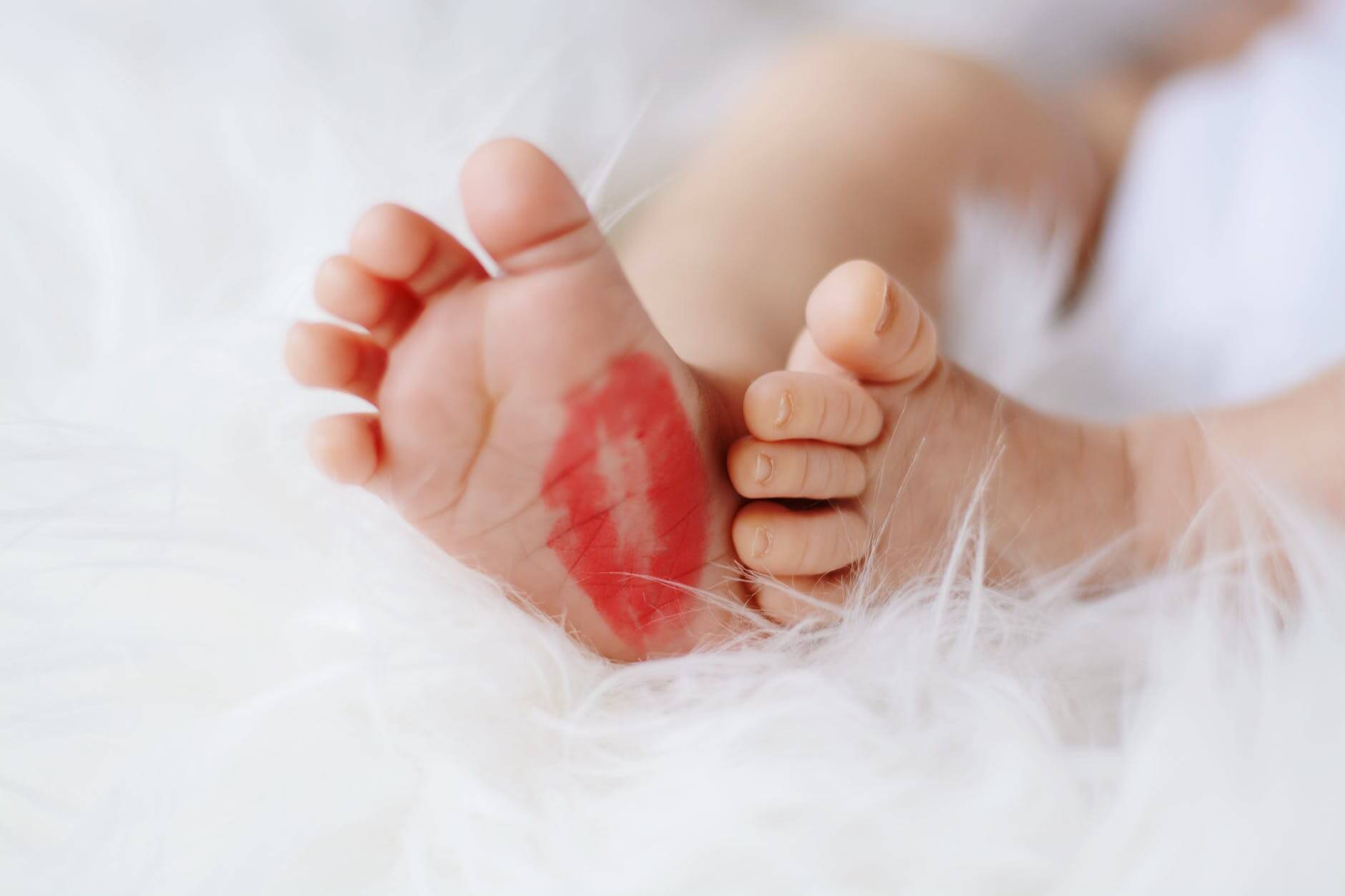 Usually, newbie parents want to get into the baby niche, but of course, it's absolutely open for anyone passionate and/or knowledgable about it. However, keep in mind that writing about babies and educating parents, for instance, is a highly responsible task, so you'll really need to show proper knowledge and credibility.
So if you're serious about the baby niche, think about what micro-niche appeals to you the most – is it baby products, is it practical baby advice? Maybe baby skincare and hygiene?
Baby-related niches are lucrative as it's pretty much recession proof.
What's your favorite one?
Sub-niches:
Infants
Baby clothes
Baby food
Diapers
Baby advice
Baby shower
Breast pumps
Blankets
Baby skincare
Baby hygiene
Breastfeeding
Formula feeding
Baby bottles
High chairs
Baby strollers
Baby cribs
Baby monitors
Baby walkers
Diaper rash
Baby carriers
Infant car seats
Digital Marketing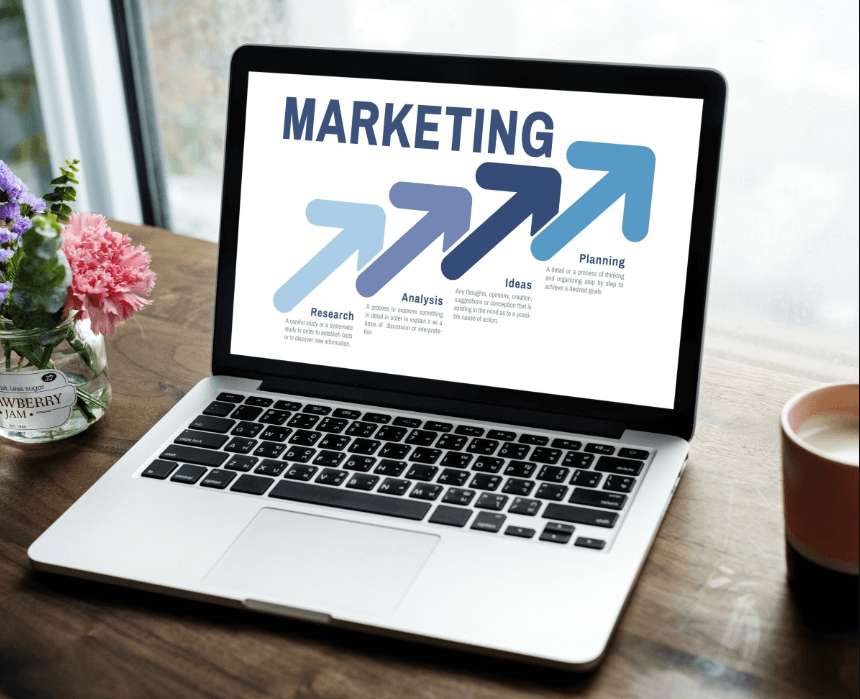 As digital marketing is on the rise, this is definitely a profitable niche. And you can do whatever you want with it!
You can set up a specific third-party app to help digital marketers (take a look at Planoly, for example); build a website to teach others how to do it themselves (that's what we at makeawebsitehub.com do, by the way); or offer online courses for prospective digital marketers.
Internet marketing offers many different business opportunities, which also allows for different types of monetization. Selling your skills and services online and engaging in digital business in general, allows you to make money from the comfort of your home.
Sub-niches:
Web design
Graphic design
Website building
Social media
SEO tips
Website themes
Web hosting
Content writing
Copywriting
Sales funnels
Email hosting
Making money online
Influencer marketing
Finances
Client services
Branding
eCommerce
Advertising
Dropshipping
Networking
Link building
Traffic generation
List building
Affiliate marketing
Education Niche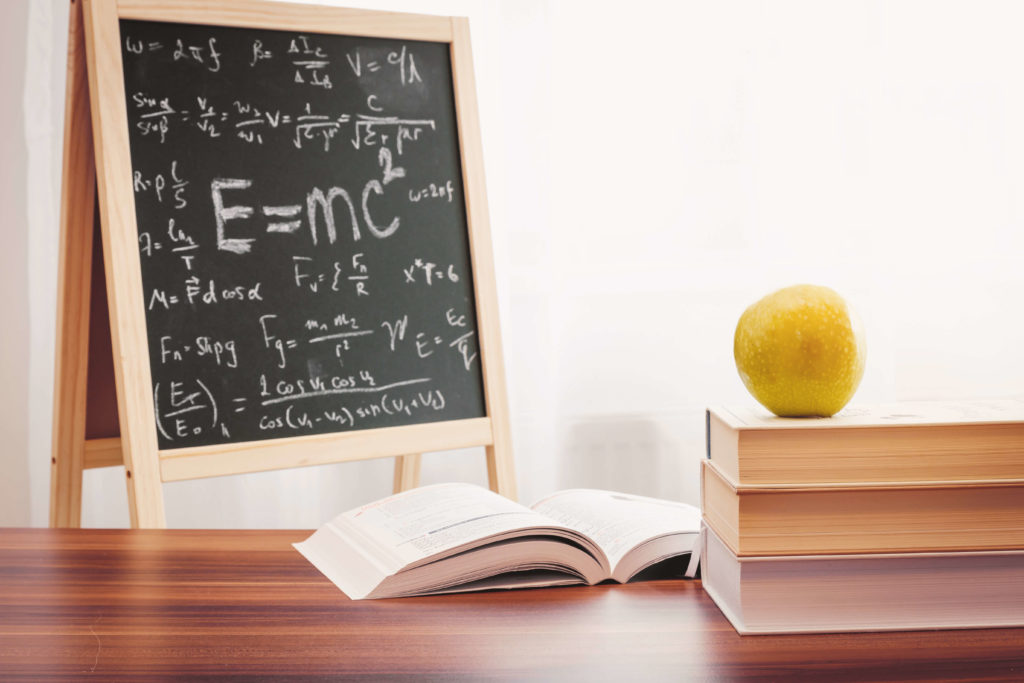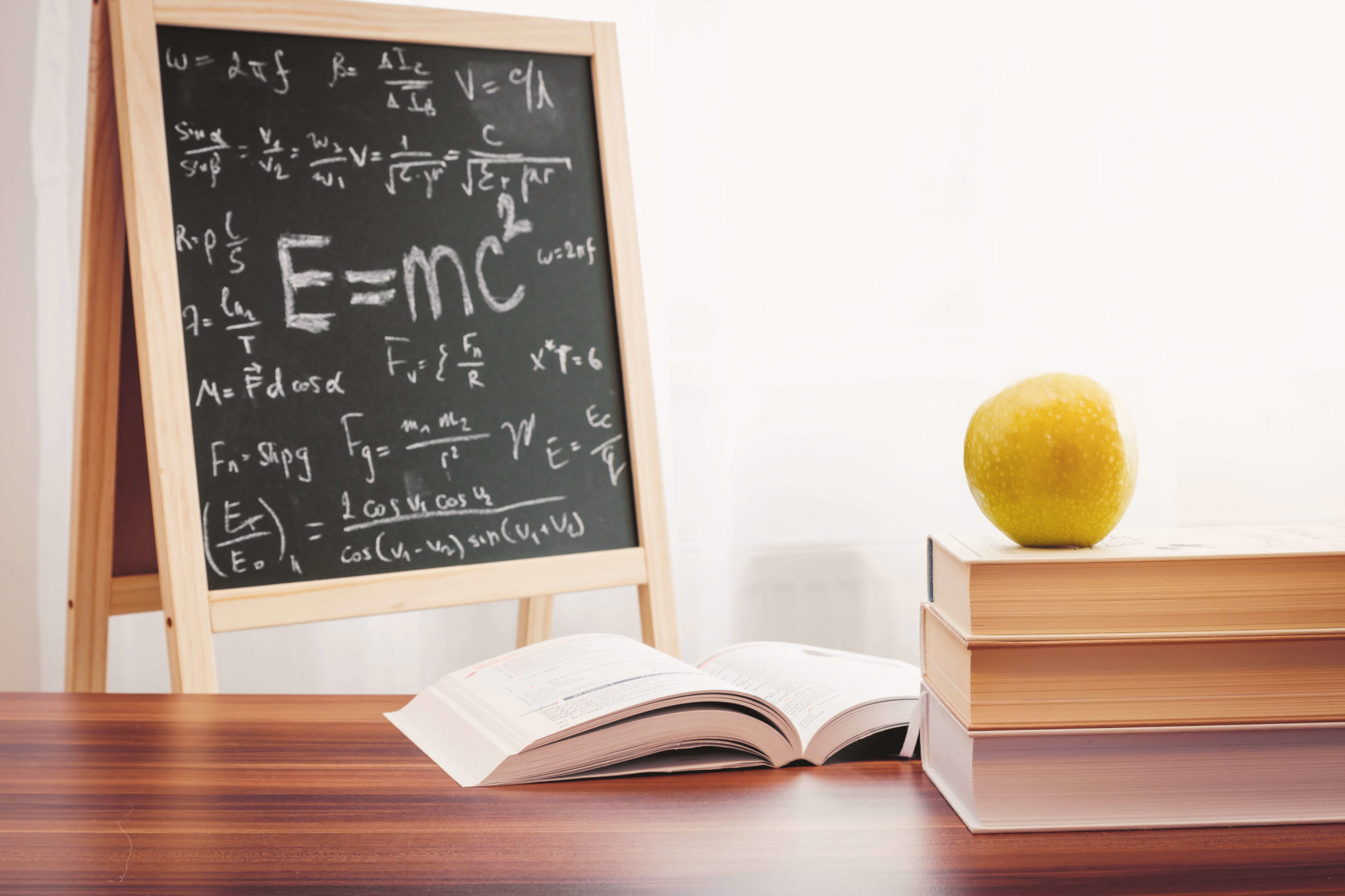 If you settle on the education niche, there's always room for expansion. You can start with either formal or informal education, focus on adult learners, youngsters (opt for one group and as time goes by, you might decide to go broader).
One idea is to set up a subscription based education site, where teachers and home-schooled children would sign up to your site to access downloadable worksheets and quizzes. Eventually, you might set up a Patreon account (this will bring you additional income) and talk about writing seminar papers, graduation theses, and so on. And if you want to go into the affiliate marketing waters, you might try selling planners, school-related products, office products, stationery and supplies.
Read on to explore other ideas regarding the education niche!
Sub-niches:
Studying tips
School habits
Speed reading
Teaching
Distance learning
Homework
Life purpose
Online courses
Lessons
Books
Group work
Exams
Tests
Graduation
University
College
Scholarships
Fellowships
Internships
Student loans
Webinars
Anxiety management
Body language
Application writing
Academia
Presentation skills
Coaching
Mentoring
Counseling
Storytelling
Time management
Procrastination
Goal setting
Critical thinking
Research methods
Project work
Essay writing
Exercises
Studying abroad
Summer schools
Conferences
Lifestyle Niche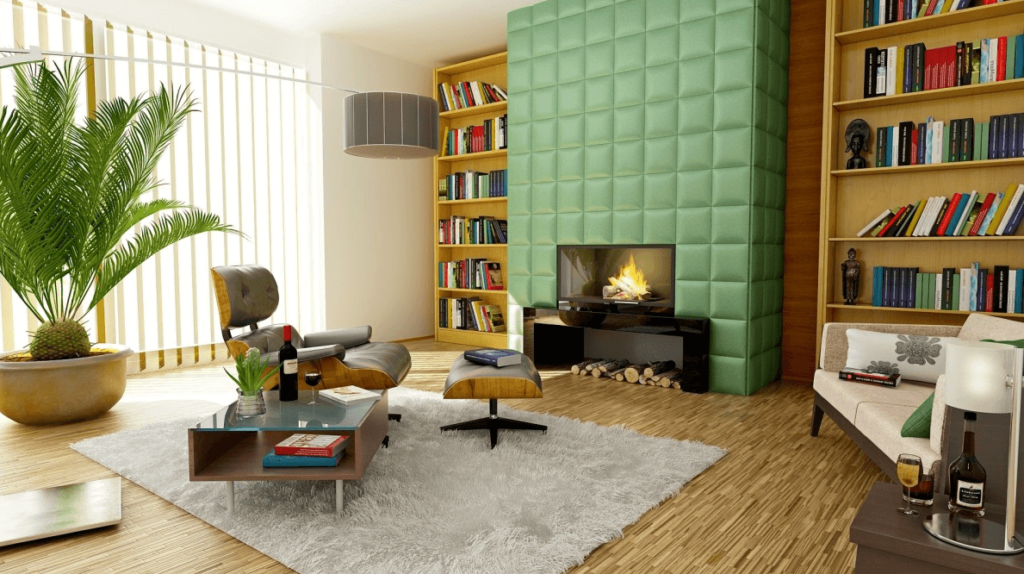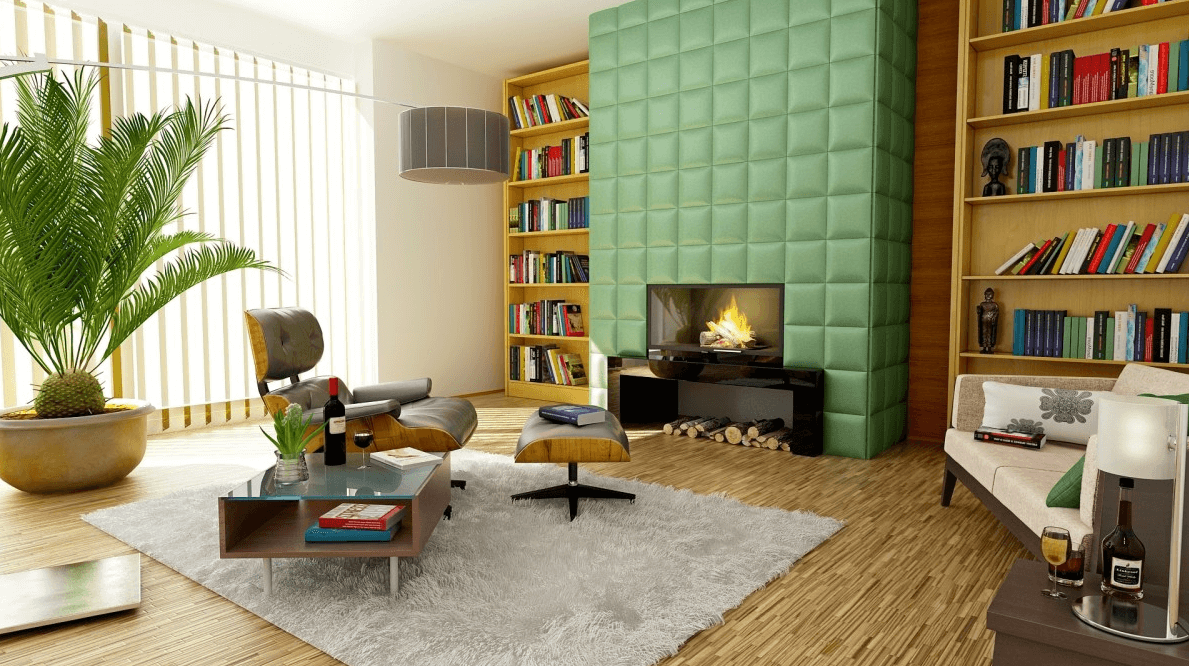 The lifestyle niche is a very versatile one, and it encompasses a wide range of possible topics to choose from. If the term lifestyle denotes the way in which we live, then your approach to this niche will largely depend upon your own approach towards life.
For example, if you've been a hair stylist for many years (or simply have a strong passion for it), you might opt for the hairstyling sub-niche. You could start blogging about how to keep your hair healthy during winter months, or blog about DIY hair masks at home. Then, you could try publishing an eBook, or more importantly engage in affiliate marketing (try selling hair products, hair serums, even hair accessories). Opting for affiliate programs can be the best passive income you can secure.
Below there are other sub-niches worth looking at. Take your pick!
Sub-niches:
DIY
Money
Celebrities
Cars
Interviews
Life hacks
News
Religion
Spirituality
Dating
Birthdays
Anniversaries
Arts
Relationships
Beauty
Nails
Hair styling
Pet care
Home decoration
Parenting
Freelancing
Entrepreneurship
Culture
Career
Jobs
Emotions
Professional development
Friendship
Politics
Artificial intelligence
Robotics
Discovery
Decor
Love
Weddings
Marriage
Divorce
Public speaking
Meditation
Massage
A Step-by-Step Summary of Our Niche Website Guide
Do not be discouraged by the difficulty of choosing a specific niche. It may be a very challenging aspect (and we don't deny it) – but know that the first step is always the hardest. We'll also add that it's the most rewarding one – once you settle on your niche, things start moving forward.
If you're a newbie in the niche world, haven't run an online business, or don't know how to make money online yet, don't let that intimidate you. You might have to take baby steps first, and that's completely okay.
Check out your competitors, examine their keywords, scan their monetization approaches, but don't force yourself to always be a step ahead. Things take time – success takes time.
Don't follow all the digital rules blindly at all times. Sometimes embracing your intuition and imagination may lead to a major breakthrough ahead. Don't be afraid to step out of your comfort zone.
Consider analyzing the reception of your niche in general. Is it a promising niche? Is it a dying niche? Keep believing in your ideas and the power of your chosen niche, but also keep in step with the times.
Don't panic or lose hope if you're not seeing the results you want immediately. Website traffic isn't made overnight, and SEO asks for time and patience (in fact, a loooot of patience). A journey of a thousand steps begins with a single step. And you've only just made your first step and are far from finishing your journey.
If you feel you're not targeting enough keywords and your revenue seems stagnant or worse – it's dropping, do not despair. This simply means it's time for drastic changes and you're asked to step up your game.
Finally, we're a step away from finishing this article.
And you're a step closer to finding your niche.
The following two tabs change content below.
Jamie Spencer
My name is Jamie Spencer and I have spent the past 10 years building money making blogs. After growing tired of the 9-5, commuting and never seeing my family I decided that I wanted to make some changes and launched my first blog. Since then I have launched lots of successful niche blogs and after selling my survivalist blog I decided to teach other people how to do the same.
Latest posts by Jamie Spencer (see all)