Highly Recommended VPN
IPVanish
We've put IPVanish to the test over a number of different criteria. See what we think of IPVanish.
UPDATE:  15th February 2018
In today's world of known privacy invasions, unwanted snooping, and heightened online security risks it is important to take the right steps to protect yourself. One of the simplest and most effective ways you can do so is by using a virtual private network.
A VPN is a simple tool that is used to mask your IP address so that you can surf the web in a private manner without having to worry about anyone collecting your data. A good VPN will also serve as an added layer of security from hackers and unsafe connections.
Choosing an affordable, smart, and effective solution for your online privacy needs can be a challenging task. That is where IPVanish comes in. IPVanish is a VPN service that focuses on securing your connection through private networks while not breaking your bank. Below you will learn about why IPVanish is a top choice for anyone looking for a new VPN provider.
Overall Rating of IPVanish
Let's take a look at some of the key features that have made NordVPN a top VPN service provider.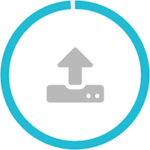 IPVanish guarantees consistent up-time levels of no less than 99%.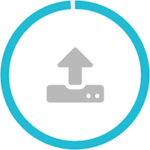 9.5/10 for support and assistance. Excellent levels of support.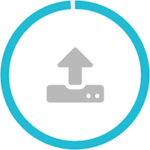 Very good compatibility with most platforms, features and plugins.
Features and Benefits of IPVanish
Zero Logs
Logging is a huge problem that every VPN user faces. In fact, getting around internet service provider logging is a big reason that many people choose to use a VPN in the first place.
Some virtual private networks will keep logs because the country that they are based in requires them to do so under that particular nation's laws. This is not inherently a bad thing. Every country is facing a different set of challenges. Keeping logs of connections can be useful to fight the growing threat of global hacker groups or to monitor extremists who wish to do harm to a country.
However, connection logs can also be used to limit your personal freedoms when they are saved and shared with little to no oversight. For better privacy it is a great rule of thumb to choose a provider that does not keep logs.
IPVanish states that it does not keep any logs of user activity on their servers. In theory this means that your connections and what sites you choose to visit will not be saved to any physical location while using IPVanish. This maximizes your absolute right to privacy.
Remember that if a VPN provider keeps logs it is not the ideal choice!
Why Choose IPVanish
IPVanish VPN Review