Opening a small business, whether its an online business or offline, lets you be the boss. You can take a few days off work for vacation without worrying about what a supervisor might think and put all the money you make in the bank instead of giving it to someone else. Budding entrepreneurs should look at the market and other factors before they launch a business to make sure that they have an idea people need and that the market can support that company. As someone who wants to open and run a small business, you will find some of the following small business statistics for 2020 interesting.
Top Small Business Statistics
In the United States, roughly half of all businesses last for at least five years
More than 80% of new businesses fail because the owners have problems securing the financing they need
The 32+ million small businesses in the US have more than 57 million employees
Half of all small businesses in the country are based in the owners' homes
Around 540,000 new small businesses launch every month
Out of all the small businesses in the US, minorities own 47% of those companies
64% of people who started small businesses did so with $10,000 or less in capital
60% of all new restaurants will fail within the first three years of operation
The owner of a small business in the US earns an average salary of $71,900 every year
Technology and maintenance are two of the fastest-growing small businesses
Female Business Owners
Women represent a growing number of business owners each year. Recent reports found that women owned more than 12 million businesses in the United States alone. Around 47% of those businesses are owned by minorities.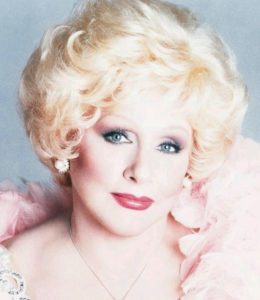 Mary Kay Ash is one of the biggest success stories. She worked for Stanley Home Products for several years before launching a makeup company with a $5,000 investment from her son.
Mary Kay Cosmetics, Inc. now has sales of more than $3 billion a year. Between 2017 and 2018, women opened an average of 1,821 new businesses every day. This number dropped to less than 1,000 per day after the recession.
Growing Sectors
The number of states that legalized medicinal and recreational marijuana in recent years led to a sudden growth in small businesses dedicated to marijuana use, including dispensaries and accessory stores. Some of the other growing sectors outside of technology and maintenance include e-commerce and health care.
Short Waiting Period
Small businesses in the United States take an average of six days to go from an idea to a company. This includes the time that it takes to create your idea and decide how you want to register it with the government. In China, the process can take almost 40 days.
Unicorn Startups
A unicorn startup refers to a company with a value of $1 billion or more that it held privately. More than half of all the unicorn startups in the country were founded by immigrants.
Reasons to Start a Business
Guidant Financial found that the main reason people choose to start small businesses was that they wanted to be their own bosses. Some of the other popular reasons for starting a business include having a flexible schedule, making extra income and spending more time with their loved ones.
Employee Relationships
Small business owners often form strong relationships with their employees. That explains why one survey found that most employees stay with their companies for four years or more. A smaller number stick with larger companies.
Lack of Retirement Planning
When you work for an employer, you can have a percentage of your paycheck put into a 401(K) or another type of retirement plan. That money will become available to you when you retire. More than 40% of those who responded to a FreshBooks survey reported that they were not planning for their retirement. As a small business owner, you can set up retirement accounts and put a portion of your profits aside for the future.
Social Media Marketing
Facebook and Instagram are just two of the social media giants that business owners use every day. Those sites allow them to connect with their customers directly and market products to them. More than 60% of small business owners invest in these sites.
Less Than 500 Employees
You might turn to the Small Business Administration for help securing financing such as loans and grants. According to the SBA, a business in the United States is only a small business if it employees 500 or fewer employees. This is significantly different from the figures reported in other countries. The European Union considers a company as a small business if it employees fewer than 50 workers. In Australia, a company is a small business if it has 15 or fewer employees.
SBA Loans
The SBA helps people qualify for business loans that they might not otherwise receive. This government organization agrees to back loans and will step it to pay back the loans that owners borrow if they later default. The average-sized loan given to a small business owner is $107,000.
Freelance Workers
Freelance workers refer to individuals who work as contractors. They do not get health insurance or other benefits from their employers and have the right to work for multiple companies. Forbes predicts that more than 50% of the people working in the country in the coming years will be freelancers. As a business owner with a limited amount of funds, you can use freelancers to get your business off the ground and save some money.
PayPal Working Capital
PayPal launched a new loan program in 2019 that allows small business owners to borrow money based on the number of payments they accept through this processor. They can borrow between $1,000 and $11,000 and pay back the funds through a percentage of the sales that they make. PayPal offers a maximum loan equal to 35% of the company's sales within the last calendar year.
Long Hours
As a small business owner, you can expect to work long hours when you start out. Most reports show that these owners work an average of 60 hours every week. More than 80% report that they work at night and nearly 90% admit to working on weekends.
Micro Businesses are Growing
Micro businesses are among the most popular type of small businesses in the world today. This refers to a company with no more than 10 employees. Though these businesses employ only 10.5 of all workers in the private sector, they represent 75.3% of employers in this sector.
Small Businesses Can Fail
The statistics for 2020 prove that small businesses can fail. Between 30 and 50% of all small businesses will close within their first two to five years of operation. In the first 10 years, more than 60% of businesses fail. Even if you make it to 15 years, your odds of succeeding will drop to 25%.
No Paid Employees
According to the SBA, half of all small businesses in the US are home-based and more than 60% do not have paid workers. This includes freelancers who create small businesses to handle the taxes associated with working for different companies and individuals who sell products online. Small business owners often find it helpful to work from home to save money until they can afford an office.
Low Salaries
Though you might launch your idea with stars in your eyes and dreams of becoming a millionaire, not all small business owners make loads of money. Fundera found that more than 86% of owners take home $100,000 or less each year. The report also found that around 30% of owners do not take a salary because they put the income back into their businesses. When you start out, you need to make sure that you have funds to cover your overhead costs and any expenses that you have.
Business Franchises
One way you can start a small business with little capital is with a franchise agreement. Restaurants, hotels, gyms and product companies offer franchises. You usually pay one small fee to start the business and use that company's resources. Some charge an annual fee too. According to the SBA, franchises require as little as $1,000 to $3,000 of upfront capital, though some may require as much as $10,000.
Starting Capital
The amount of starting capital that you need depends significantly on the business that you open. A survey of business owners found that the average amount of capital they started with was $80,000, but another survey found that this number dropped to $10,000. For businesses that require less overhead costs and upfront investments, you can start with whatever you have in your pockets and bank account.
Bank Loans
In addition to the SBA, you have the option of going directly to banks and applying for small business loans. Big banks such as Wells Fargo and Bank of America look at your credit history and credit score before deciding if you qualify for a loan. Nearly 30% of the small business loans now come from major banks.
Veteran Business Owners
Those who retired or voluntarily left the military now represent a large number of business owners in the United States. More than 9% of small businesses in the US are owned by veterans, which represents more than 2.5 million businesses. The majority of these companies are in Florida, California and Texas.
Immigrant Business Owners
On top of unicorn startups, immigrants also own around 25% of all the small businesses in the country. Most of those businesses are on the East Coast in New Jersey and New York. The West Coast also has a high concentration of businesses owned by immigrants, especially in California.
Website Basics
The idea of owning a small business today without having a web presence is almost laughable. Something as simple as a Facebook page lets customers find you and check out your products and services. You can host contests and promotions that give them free products and connect with them in ways that you can't do in an office. At least 70% of people today use the web to research products and services before contacting the owners or placing an order.
It can be very affordable to build a website with open source software and cheap web hosting.
Marketing Statistics
Recent studies found that social media marketing is the most popular method used by small business owners today and that more than 60% of those owners invest in this type of marketing. The next most popular option is email marketing, which 39% of owners use. Almost half of all small businesses spend $10,000 or less on digital marketing every year.
Somewhere between 39 and 43% rely on marketing and advertising teams or departments to reach customers.
Politics Matter
Though you might remember your parents telling you to never discuss politics at the dinner table, politics matter in the business world. Guidant Financial found that 41% of small business owners identify as Republicans and that 29% identify as Democrats. A small number of owners are affiliated with other political parties, including the Libertarians and Green Party members.
College Experience Not Required
Bill Gates started Microsoft out of his garage after dropping out of college. He's just one business owner who does not have a college degree. Serious Startups found that 95% of business owners have a minimum of a bachelor's degree though. One interesting fact from the SBA states that small business owners typically have less student loan debt than their peers.
Investments
Though you can get grants and small business loans, you can also turn to your family and friends for help. Small Business Trends found that 82% of the startup funds that new companies had came from the owners' friends and family. If you go this route, you should make a contract that both you and the investor sign. It should detail what they will get in return for the investment or how you will pay back the funds.
Silent Generation
When doing a survey of small businesses, Guidant Financial found that 44% of owners are part of the silent generation. This refers to people born as early as 1928 and as late as 1945. The boomer generation represents another 41% of small business owners. While generation x owns 12% of those businesses, millennials own around 2%.
Owning a Home Can Help
In a survey done by Fundera, the odds of opening a successful small business increase by 10% if you own a home. This is due in part to the bank loans that you can get when you use your home as collateral. You might feel more confident opening a business because you can use space in your home and get help from those who live with you too.
Health Insurance Costs
One of the biggest issues that can affect a small business is the cost of health insurance. President Barrack Obama implemented the Affordable Care Act (ACA) to help individuals get affordable health insurance. Under President Donald Trump, this plan was scaled back. If you have a preexisting medical problem, you may have a hard time getting the coverage that you need. This can keep you from launching a new business or fully devoting yourself to it.
Cyber Threats
Another issue that can affect you is the risk of a cyber attack. According to websafetyadvice.com, 43% of cyber attacks involved small business websites. Cyber Security Ventures also found that 60% of small businesses that operate on the web will completely shut down within six months of suffering one of these attacks.
Common Reasons for Failure
The most common reason why a small business fails is that the owner doesn't have enough capital. You cannot depend on your savings alone, especially as your business grows. More than 80% of all small businesses close because of financial and capital problems. Another 46% fail because the owners do not have enough experience or due to the incompetence of the workers they hire. Some of the other reasons why these businesses fail are because they grew or scaled too fast, did not offer good customer support or could not compete in the market.
Owner Happiness
When asked to rank their happiness on a scale from one to 10, around 70% of small business owners picked a number between five and 10. More than half of those who participated in the survey ranked their happiness at nine of a 10.
New Jobs
Between 2000 and 2017, small businesses added more than 8.4 million jobs to the market. This included the years during the recession when major employers laid-off workers. More than 50% of individuals who work for small businesses claim that they are happy or satisfied with their positions. Close to 90% of those owners now offer health insurance for their employees too.
Running a small business gives you the chance to devote yourself to something that puts money in your pocket and lets you support your loved ones. Though some statistics can be a little frightening and give you pause, other statistics show your chances of success when you have a strong business plan and good investments.
Looking at the top small business statistics for 2020 is a good way to make sure that you're ready to launch that plan.
We have even more stats for you!
Chinese Social Media Statistics
The following two tabs change content below.
Jamie Spencer
My name is Jamie Spencer and I have spent the past 10 years building money making blogs. After growing tired of the 9-5, commuting and never seeing my family I decided that I wanted to make some changes and launched my first blog. Since then I have launched lots of successful niche blogs and after selling my survivalist blog I decided to teach other people how to do the same.
Latest posts by Jamie Spencer (see all)