I've seen many web hosting platforms and domain registrars come and go over the years. GoDaddy is one that has stood the test of time, and is virtually a household name, but are there worthy alternatives?
Let's journey together as I unravel the top GoDaddy alternatives for domain names and web hosting, and potentially discover a service that better suits your needs.
Why Choose An Alternative To GoDaddy?
There are many reasons you can use alternative web hosting and domain registrars.
GoDaddy is a one-stop shop for web hosting and domain registrations. However, that does not necessarily make it your best shot. GoDaddy is a household name identified with many people. It has established a stronghold in the market over time. It serves tens of millions of users and enjoys great brand awareness. However, their established presence in the market does not by any chance mean that they are the best.
GoDaddy might be the most well known with robust brand awareness, but there are other alternatives that cost less than GoDaddy and offer much better customer support and features.
4 Alternative Domain Registrars to GoDaddy
Please note that you will not get a lot of these features for free in all hosting plans. You need to filter and target what is necessary for your website needs. GoDaddy doubles as a web host and a domain registrar. There's no denying that it's among the biggest and most-known domain registrars. It offers acceptable site building tools, and it is even great for first-time registrations.
However, this does not mean that it's the best option. There are various alternative domain registrars that you can use instead of GoDaddy. The market is becoming diverse with more options offering more value for your money.
What is the point of registering a domain name if you can't renew it again? GoDaddy has the most expensive renewal rates in the market. Besides, it also features a lot of up-selling that you really can't escape. Here are three alternatives to explore:
1. Domain.com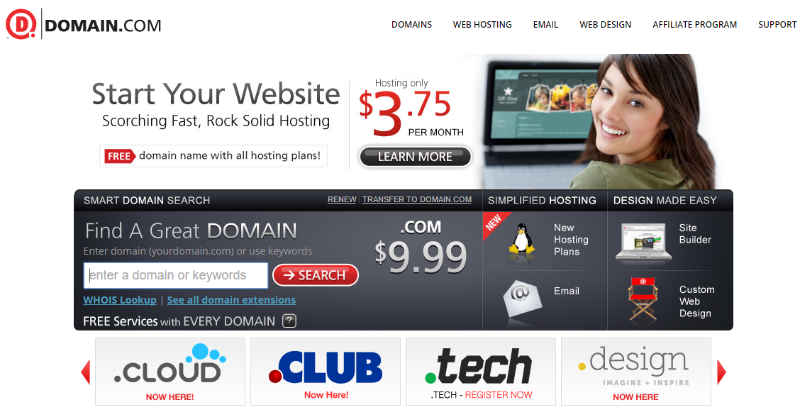 Domain.com and GoDaddy are both best known for their domain name registration services, but they also both offer hosting options to their customers. GoDaddy offers a fair hosting solution for new website owners however Domain.com's hosting really leaves a lot to be desired.
For readers of makeawebsitehub.com I have an exclusive 20% discount on everything at Domain.com – simply use the coupon "SiteHub" at checkout which makes it a very cost-effective alternative to GoDaddy.
Domain.com cost of registering a (.com) domain – $10.99 – with discount $8.24 – Code: Sitehub
2. NameCheap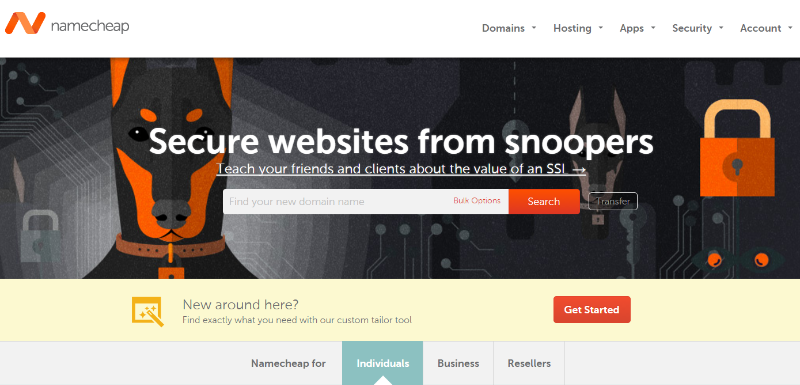 NameCheap has cheap registration charges. NameCheap charges $9.58 dollars annually to register a domain name for either one or two years. If you take a longer contract the promotional price will only apply to the first year, and each subsequent year costs $13.98 excluding the small ICANN fee. GoDaddy, on the other hand, charges registrations at $11.17 for the first year, and $22.17 for each year there after.
The initial rates and promotional deals from GoDaddy can be attractive, and they do change periodically. Renewal rates however are often steeper than other providers.
Free Whois Protection
Whois protection is an optional service that domain registrars often charge. NameCheap provides Whois protection free of charge for the first year of registration. It is user-friendly because it provides an easy-to-use panel for managing your account. NameCheap is easy to use with a standby support system in form of tutorial videos and a well responsive chat room.
Besides having user-friendly prices, NameCheap does not annoy you by spamming you with lots of marketing emails.
Pros
Offers domain transfers free of charge – Namecheap will help you move your website to their platform for free.
Money Guarantee – It has a 30-days money-back guarantee for gauging if you want to stay in their service. If you change your mind, at least you have a month to get a refund.
Gives value for money – Registering with Namecheap gives you access to some key features at no cost. For instance, you get a one year access to a free SSL certificate that is only payable after a year.
Cons
Namecheap's uptime tends to be a little unstable at times.
Loads at slow speeds.
3. Hover

Hover is a merger of three other domain registrars. It is easy to use because domain registration is all that Hover specializes in the market. GoDaddy might be a one-stop shop that registers domain names and hosts websites, but the kind of upselling that they impose on users in a bid to promote their other products is annoying.
Focusing on domain registration makes Hover stand out because it means that all their energies are on ensuring domain registration and support is flawless. As a result, they have exemplary customer service with dedicated people trying to make users content.
Pros
There's no upselling on Hover.
The prices are transparent.
It is easy to use.
It provides the best customer service support.
Hover integrates well with other apps.
Hover prioritizes data protection.
Cons
Hover plans are slightly pricey compared to other registrars.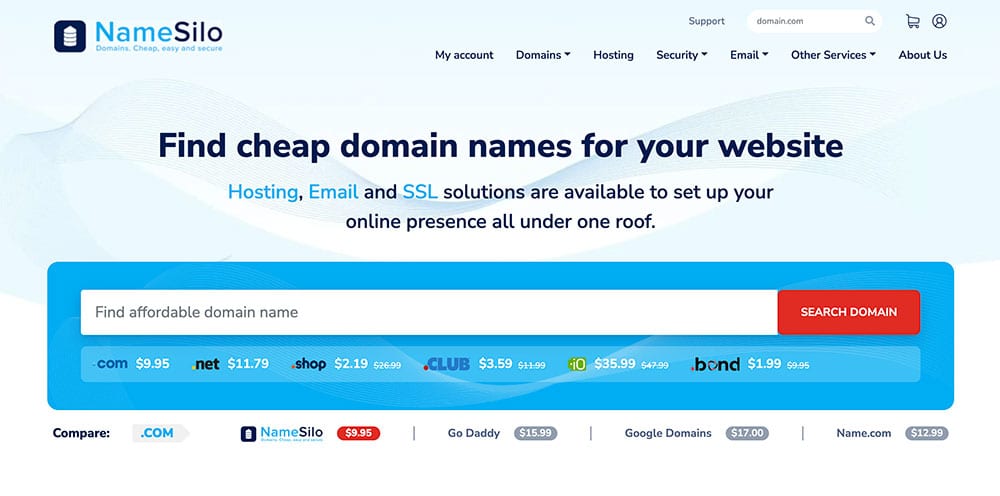 I've used NameSilo for years and have always rated their service and pricing. They are one of the true specialists in the domain registration market, as in they focus mainly on domains.
As well as cheap domain extensions, they also offer additional services such as web hosting, SSL certificates and Google Workspace email.
Their domain pricing starts at a very cheap $1.39 and are one of the cheapest domain registrars on the market.
The control panel is a bit dated, but simple to use. It looks a bit 2005, but there's more to a domain service than a pretty user interface.
NameSilo has a no nonsense pricing structure, with useful features added in each package. These useful add-ons include full access DNS management, free WHOIS privacy, free email forwarding service, domain protection, and domain parking.
Choosing the Best Domain Registrar
The market is flooded with so many domain registrars that it can be overwhelming to know the right one. After identifying the right domain name for your website, here are some factors to consider when selecting your domain registrar:
Various domain registrars have varying prices. Identify registrars that meet or come close to meeting your budget. You also want to inquire about all costs involved, avoid being ambushed with charges that you were unaware of during the registration process.
Do some Research about a registrar's domain transfer policy to avoid inconveniences should you need to switch shops. Some domain registrars do not allow transfers, and some charge to effect transfers. You need to know these details when gauging your options.
Reading reviews is a good start to learning what previous users say about their customer care experiences. Alternatively, you can try a host's customer care systems to see their responsiveness and functionality.
Alternative Web Hosting Providers to GoDaddy
If you intend on looking for an alternative web host, you need to know the types of web hosting available:
1) Shared Web Hosting – The web hosting provider hosts numerous websites on its server. This sharing aspect makes shared web hosting less expensive because the server costs are shared. One downside of shared web hosting is that one website can take the rest down if it crashes really badly.
2) VPS Web Hosting – Virtual Private Server (VPS) is more like shared web hosting. However, a few websites are hosted on the same server.
3) Dedicated Web Hosting – This type focuses on websites that require a lot of server space. Sites that require this kind of hosting occupy an entire server. This single hosting makes dedicated hosting costly but very powerful.
4) WordPress Web Hosting – Specializes in hosting websites created with the popular CMS WordPress.
Below are a list of GoDaddy competitors I recommend for hosting:

BlueHost provides shared, WordPress, reseller, dedicated and VPS types of web hosting. Customer service is an important aspect of any business. As a customer, you should be able to reach your service provider at any moment of need. BlueHost offers much better customer services support than you will ever get from GoDaddy.
You can reach them via phone at any time of the day to get help or to inquire about their services. This mode of communication gives instant users an instant access to the services that they require. GoDaddy, on the other hand, supports users via a chat room, which is not well coordinated and has a slow response rate.
GoDaddy is well established and it is tasked with servicing its large multitude of users. Most of the times, the servers at the host are overworked. This alone causes its services to slow down, and the results are always preceded by the painful slowing down of pages. You most probably want to choose a reliable and an all-time high performing platform like BlueHost.
A website cost you lots of bucks for just going offline for a few seconds. Competent hosts try their level best to avoid website downtimes for their client, and BlueHost has a backup system called CloudSite. In case of any downtime, CloudSite automatically takes over.
BlueHost provides training tutorials and videos for users who need help getting along. These tutorials and videos come in very handy when you have to troubleshoot on your own. BlueHost pays a lot of attention to the tutorials. They create their own content and update it on a regular basis. GoDaddy outsources people to create their content: a sabotage to the quality of the content.
Pros
It has great page loading speeds.
It offers cloud hosting that prevents downtime.
It delivers excellent customer services.
It allows unlimited data transfers.
Their prices are affordable.
They have a faster cPanel that helps migrating users to install WordPress and Joomla.
Cons
Its usage policies limit their unlimited hosting.
It imposes price increment during renewals.
It charges for site transfers.
It lacks a monthly plan offer.
It gives users minimum control over automatic data backups.
Go to www.BlueHost.com and click on the "get started now". Use this link to get a FREE domain name.
2. HostGator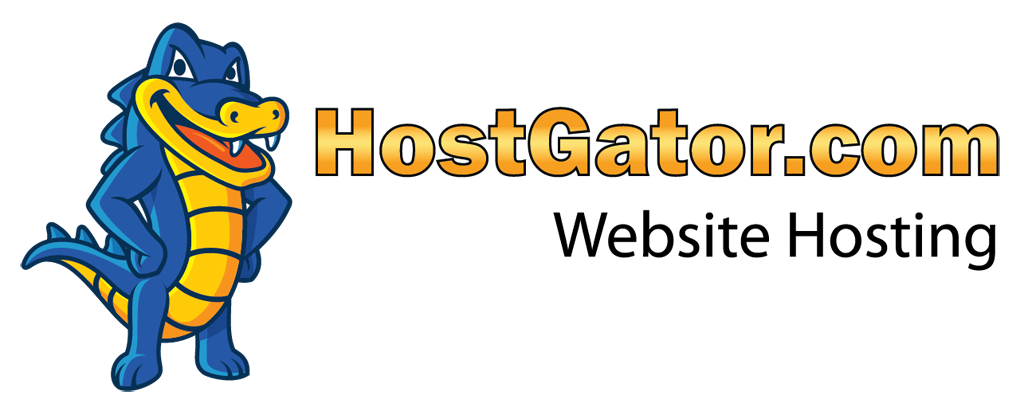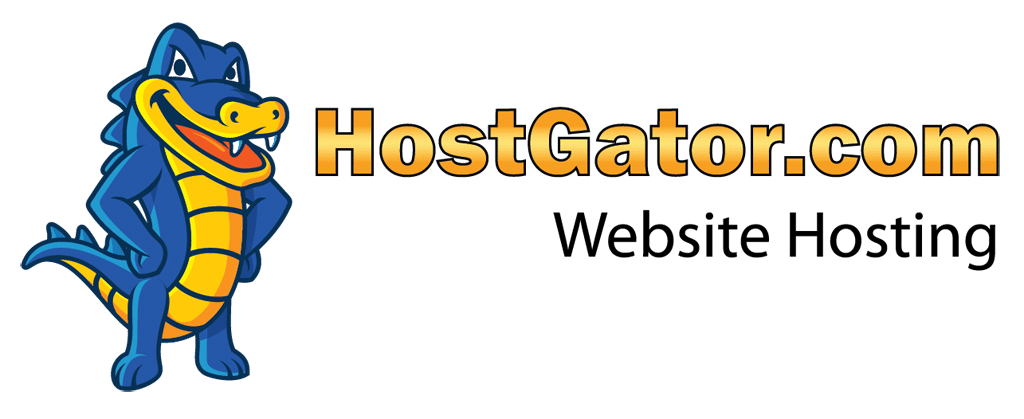 HostGator hosting options range from web, cloud, reseller, VPS, dedicated, WordPress, dedication and Windows servers. This is one of the most reliable hosts with 100 percent uptime and great management skills.
HostGator manages their server spaces efficiently, minimizing cases of overloading, and domineering use by single sources. Their prices are flexible because they also consider users who want to host one site only. They offer more services for what you pay thus beating GoDaddy by far.
Pros
Has a variety of hosting plans with great shared hosting services.
It is good for beginners and small businesses.
It features great uptime.
Offers free transfer services.
Has customized firewalls against DDoS attacks.
Unlimited disk space and bandwidth.
Linus and Windows plans are available on shared and dedicated servers.
Cons
Slow customer service response.
Charges additional fees to restore from backups.
Does not offer any free domain registration.
3. SiteGround.

GoDaddy can definitely get some lessons on how to manage chat rooms from SiteGround. SiteGround offers excellent customer service through chat rooms. Ticketing is very prompt and their troubleshooting leaves users satisfied. Customers want to feel important and treated right. SiteGround understands the struggle and capitalizes on giving the best customer services.
SiteGround is a reliable platform because it goes an extra mile in monitoring their servers in real-time just to make sure that everything flows at par. The server monitoring tool they use is so effective that on many occasions, it automatically troubleshoots without human intervention.
As much as GoDaddy capitalizes on registering more numbers, they are poor at keeping users happy and maintaining customer satisfaction. Compared to SiteGround, which is continuously making a name for itself, GoDaddy needs to recover some lost trust. SiteGround is continuously improving its products and services for the benefit of its clients.
Pros
Improved performance and security by assimilating with CloudFlare.
Gives users the freedom to choose server locations.
It has http/2 enabled servers.
Great customer support system.
Provides relevant freebies to users.
They have an active customer security team.
Offers unlimited email accounts.
Cons
Storage is minimal.
Lacks a Windows server alternative.
It does not have a month to month shared hosting package.
Strict data over usage policy.
In Conclusion
All these alternatives are by no means a guarantee that there is a perfect web hosting alternative. The point is to give you options that work much better than what you might be duped into believing are the best web hosting or domain registrar providers.
From the above-mentioned alternatives, it is obvious that GoDaddy can do better. In the meantime, there are many other readily available competitors that can serve you well. If you are out to explore other options, please do. If it doesn't work, you can always claim via their money back guarantee policy.
The following two tabs change content below.
Jamie Spencer
My name is Jamie Spencer and I have spent the past 10 years building money making blogs. After growing tired of the 9-5, commuting and never seeing my family I decided that I wanted to make some changes and launched my first blog. Since then I have launched lots of successful niche blogs and after selling my survivalist blog I decided to teach other people how to do the same.
Latest posts by Jamie Spencer (see all)