We've come up with 5 sure fire, legit ways that you can get your hands on a free domain name.

#1 – Get a free domain when you buy hosting
#2 – Sign up to a website builder
#3 – Check for specific country codes that offer their domain extension for free
#4 – Pay for your domain with ads
#5 – Pay for your domain by referring a new client
Whether you're a shoestring startup or a wannabe blogger, an effective domain name is what brings people to your website.
It's like a street address. Choose the right one and traffic could be beating down your door. Choose the wrong one and you'll be nearly invisible.
So, without a warehouse full of equipment and a team of IT experts on retainer, how do you get started? The good news is that you can get a free domain name in under a minute if you know where to look. The bad news is that like everything else, you get what you pay for.
There are scores of websites that offer domain names at no cost, but they don't all come without strings. Most are legitimate web hosting companies that offer a free domain name if you buy their services. Others are really just giving you a subdomain name that's more like buying a franchise than opening your own business.
Before registering your domain name, it pays to know exactly what you're getting and what you may have to compromise on to get it for free.
Below, we will show you the following:
1- Where and how you can get your hands on a free domain name.
2- Domain name basics
3- Free domain name offers
5 Legit Ways You Can Get A Free Domain Name
#1 – Get A Free Domain With Your Web Hosting Services
If you're starting an online business or starting a blog, the simplest and most efficient way to get a free domain name is to buy a package of web hosting services.
Unless you have a private server that's big enough to handle large volumes of traffic plus the expertise to use it, you'll need to sign up with a web host eventually, so it's a one-stop way to get started.
Web hosting companies provide data storage space, analytic tools and tech support when your website goes down.
Some also offer website building software.
More importantly, they provide your website's bandwidth and that plays a large part in how traffic is directed to your page.
Some web hosts, like Bluehost, offer a free a domain name with no strings attached, but the services it comes with are so limited that it's not enough for most businesses. The upside is that it's completely free and you own the domain name outright.
Other web hosts register domain names for free, but you'll lose it if you want to switch hosts or fail to renew your contract on time.
A free domain name is the carrot most web hosts use to interest you in their services. They gain a customer and recoup the cost of the domain name through small package fees, while you get a solid domain name and a chance to see how your site performs without committing much money.
It's a win-win if you know exactly what to expect.
#2 – Free Domain Name With Website Builders
If you're not ready to commit to web hosting services, website builders offer another option for securing a free domain name, but it may be a subdomain under the name of the provider rather than a custom domain name that belongs exclusively to you.
For example, if you sign on with Weebly, your name will be www.yourname.weebly.com instead of just www.yourname.com.
Using a subdomain is an easy way to get a basic page started, but you don't own the name. It's like a rental for as long as you have some level of service with the company. A significant drawback to using subdomains is that they don't look as professional as custom domains.
When clients buy products from you, they like to envision their purchase is coming from a bustling warehouse with a customer service team that oversees the well-being of their purchase. When your business name is attached to the name of your domain name provider, it conjures up worries about fly-by-night operations from which they may never get what they ordered.
#3 – Free Country Code Top Level Domains
For a totally free domain name, you can use services like Dot.tk and Biz.nf. These companies let you register a TLD (top level domain name) completely free as long as you use their country code top level domain (ccTLD). Dot.tk requires you have a website; Biz.nf can also help you build and host one.
Top-level domains, also known as suffixes or domain extensions, are the last part of the domain name — the letters that comes right after the dot, like .com, .net and .edu. ICANN, the Internet Corporation for Assigned Names and Numbers, typically assigns these suffixes according to the type of institution associated with the website. For example, .com is for commerce sites, .gov is for government agencies and .org is for non-commercial organizations like charities.
Countries can also have top level domain extensions and this is where Dot.tk and sites like it come in. They allow you register a totally free domain name under the country or province they're in. For Dot.tk, it's the tiny country of Tokelau in the South Pacific. The site is run by the government of Tokelau and two of their privately owned communication companies for the purpose of bringing both awareness and revenue to the country. This is where free sometimes doesn't really mean free.
The Catch
Dot.tk offers a number of potential domain extensions (suffix) including .tk, .ml, .ga and more. The problem is that the unfamiliar suffix makes it harder for your website to get a good ranking on search engines. When potential clients search for sites selling "red dresses" and yours ends with .tk instead of .com, it may be buried hundreds of pages into the search results and what you have to offer may never be seen.
While Dot.tk is one of the few sites where you can legitimately get a completely free domain name, it still comes with strings attached. First, you need a website that's already up and running, which means you are probably already paying for web hosting services with a company that could also register your domain name.
You'll also find that obscure domain name choices are free, but the most effective names come with a hefty price tag. Their rules also stipulate that you can lose your name if your site doesn't get enough traffic.
Where country code top level domain names can be handy is if you want to register an extra name that redirects traffic to your primary website. It's like building a highway system — the more roads travellers can take to your location, the more likely they'll find you.
As a first choice for a primary website, it's unlikely to drive much traffic your way through a search engine, but you use could it to run a private blog if you have enough followers willing to look for you by specifically entering your Dot.tk domain name.
#4 – Pay for Your Domain with Advertising
It's possible to get a free domain name by allowing companies to place advertising on your website. This is usually in the form of banner ads that serve as clickbait. The revenue generated by users that follow links to your advertiser's site generates the revenue needed to offset the price of registering your domain name.
The problem with this is three-fold. First, you have little to no control over what is advertised on your site. If you run www.modestwear.com, shoppers likely won't be impressed with banner ads for racy lingerie. Next, clickbait ads tend to slow sites down, annoying viewers who may never return to your site and finally, when visitors click ads, it takes them away from your content and you don't get a penny for the referral.
#5 – Pay for Your Domain by Referring Client
Some registrars like HostGator offer free domain names in exchange for referrals. This usually means they'll place an ad for themselves on your site. It's a step up from a page full of clickbait, but it's still advertising that you can't control.
Most hosts, however, are good sports and keep their ads discreet and conveniently placed.
Domain Name Basics – Everything You Need To Know (Quickly) About Domains
Your new domain name is your online identity. A domain name such as yournicewebsite.com is a unique name for an IP address (a number), which is an actual digital location on the Internet. Domain names replace IP addresses for something more memorable and easy to remember.
It's like registering a trademark so no one else can use it. A snappy name is the key to generating traffic to your blog or business and while you can get one for free, there are always catches.
Whoever registers your unique name, also known as a registrar, has to pay for that privilege. In that sense, there is really is no such thing a free domain name, but you can get one at no cost through a variety of channels.
Before you get started, consider what you need out of domain name registration. If you're starting a new business and want to build a unique brand or want your blog to be the next online sensation, you'll want a custom domain name that you have complete ownership and control of. The name should be professional and easy to find through a search engine like Google.
Not surprisingly, completely free options are rare at this level, but there are cheap domain name alternatives that give you a lot of bang for your buck. If you're serious about a permanent online presence, inexpensive domain names may represent a better value in the long run than those that are completely free.
If you have no budget at all and need a domain name for temporary use, free domain names are a great option if you don't need bells and whistles. Here are five ways you can get a free domain name and how the best offers stack up.
For more information on domain registrars then have a read of our best domain registrars guide. We also have a detailed domain name registration guide.
Top Free Domain Name Offers To Get You Online In No Time!
Domain registration is a very easy process. Let's run through all the best options for getting a free domain. The following free domain offers below all come with a catch. You will either need to buy hosting in order to get the free domain name, or have an existing website for that free domain to point to.
Bluehost
Bluehost is a comprehensive web hosting service that offers domain names with every suffix such as .com .org .space .tech and many more. While the domain name is free, it requires you purchase one of Bluehost's hosting plans.
For $2.95 monthly, you'll get 50 GB of storage, unmetered bandwidth and a free custom domain name that belongs exclusively to you. The first year of domain name registration is free. Also included are optional subdomains, email accounts and even parked domains that work as placeholders for future names you might want to use. All can be managed from your very own Bluehost control panel.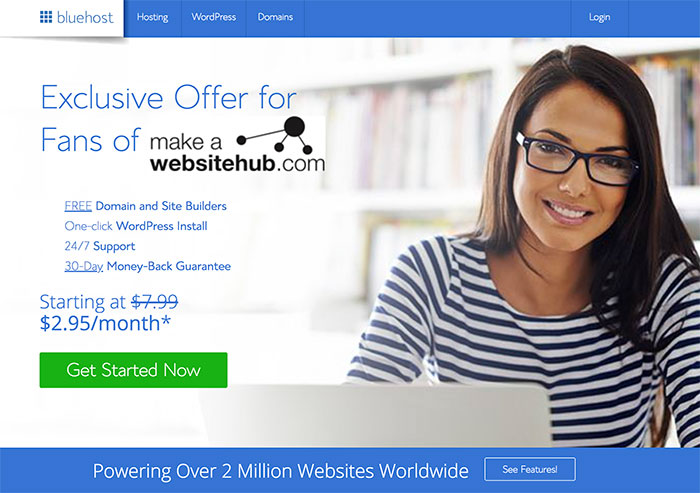 If you're looking for an all-in-one solution, however, Bluehost may not be it. They don't have a web builder for you to use, but if you're using the WordPress platform to build your site, then that is just as good as using a web builder, if not better.
Bluehost's hosting services and customer support are among the best you can buy in the shared hosting space. If you're thinking big, it's worth a look even if it isn't completely free.
HostGator
HostGator offers complete web hosting plans plus a solid website builder with thousands of templates and a range of applications that fit most needs. They have a team of consultants that can help along the way or they'll design a website for you. Domain registration is straight forward and simple to do.

Like Bluehost, Hostgator requires you to purchase one of their hosting plans, specifically "The Ultimate Web Hosting Package".
Package prices including at least one free domain name are currently less than three dollars monthly if you pay for a year upfront. The first year of domain registration is free. For that, you'll also get one professional e-mail address, a free SSL certificate and they promise unmetered bandwidth.
For businesses that need more, they offer unlimited domain names and comprehensive business tools like analytics and SEO support. It's a great value for as little as $3 per month , but you'll have to pay for two to three years in advance. HostGator offers a 45-day limited money back guarantee and you can pay with credit card, and debit card. You can also pay for hosting with paypal.
This is a great package for a new blogger or new business owner as it not only sets you up with a website, but gives you email accounts to help promote your blog and to build up communication lines with the world. You have access to all these features via their easy to use control panel. Hostgator are known for their excellent customer support, so if you run into trouble, they are on hand to help.
For more information on Hostgator, read my up to date Hostgator review.
Dot.tk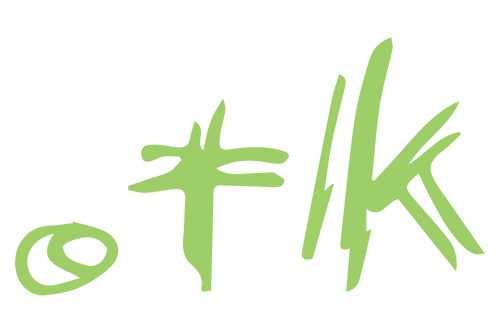 Dot.tk is the only site that offers a completely free domain name and is powered by Freenom. The downside is that your domain extension or suffix won't be top tier and your site could be shut down in short order if it gets no traffic. It's a catch-22, but free is free. It's easy to use and a good option for a temporary website or first-time blogger.
Wix is an all-in-one premium website builder, web host and e-commerce platform that offers a free custom domain name — not a subdomain — as a perk for using their other services, but it's good for only a year and additional fees may apply.
Their least expensive plan cost $5 per month and includes 1 GB of bandwidth and 500 MB of storage, but no free domain name and you'll have to show their ads on your site. For a free domain, you'll need to part with $12 monthly, but you'll also get hosting services that include 2 GB of bandwidth, 3 GB of storage and you can run ad–free.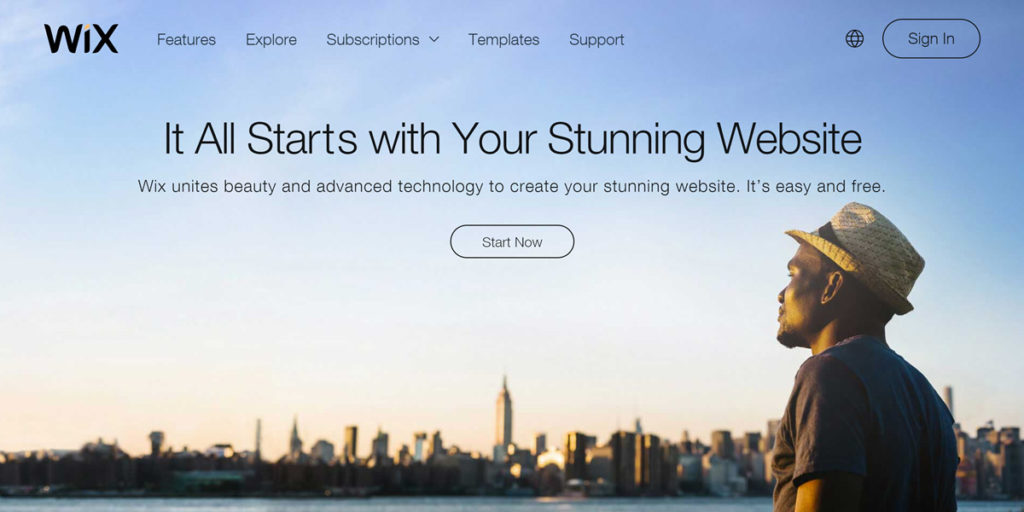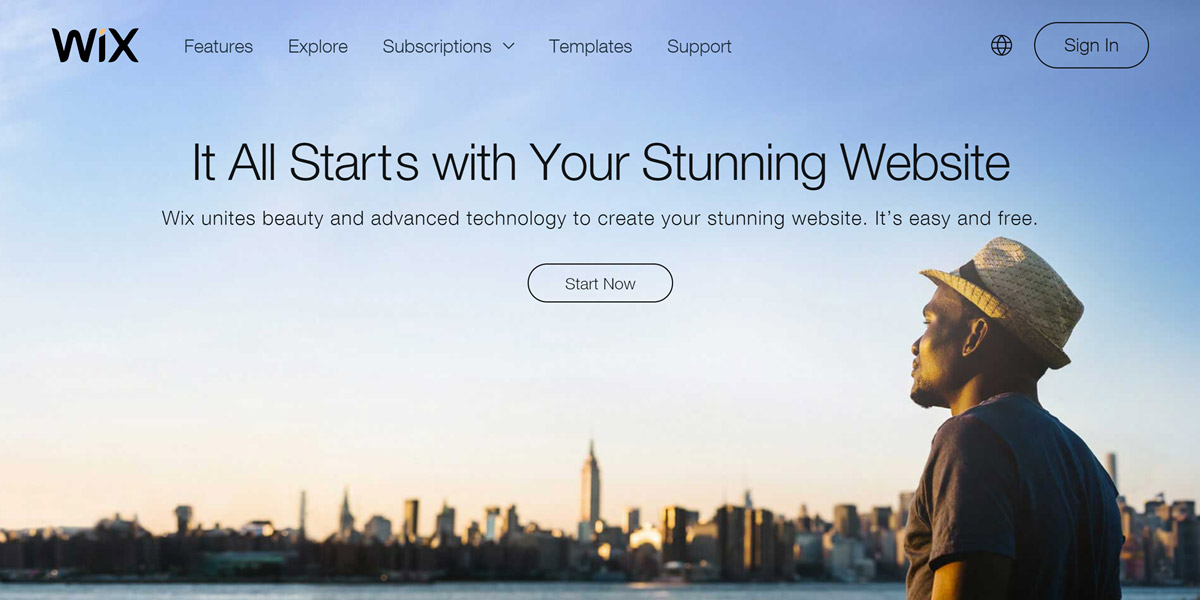 What stands out about Wix is their advanced website building tools. Their options are user-friendly, customizable and fit the broadest range of applications. In a world where your business is your website, this is powerful stuff. The downside is that if you ever want to switch to another web host to administer a site you built on Wix, it's a technological nightmare.
Weebly
Weebly is similar to Wix in most respects and offers a broad range of services. The free package gets you a free subdomain, a free SSL certificate and 500 MB of storage, but you'll have to display Weebly ads. The next step up runs $8 per month and has to be paid annually, but you'll get unlimited storage and a free subdomain name.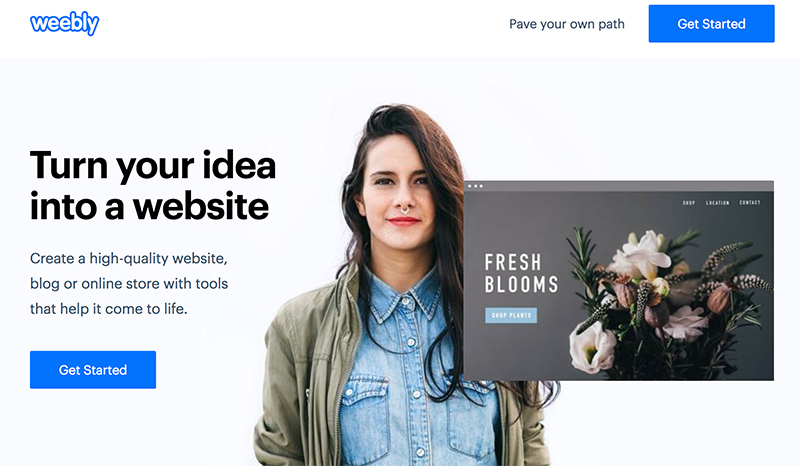 Overall, it represents a better dollar value than some competitors, but the website building features aren't as robust and if you change hosts, your Weebly subdomain name doesn't go with you.
Sign up to a Free account on Weebly
Biz.nf

Biz.nf is another one-stop website builder and host, but it's free domain names are all country code top level domains. In this case, it's the nation of Norfolk Island. Their website isn't as slick as the competition and their site building tools are limited, but functional.
Your domain name will have a tough-to-find suffix of co.nf, but it's completely free and upgrade packages are a fraction of the cost of other web hosts. For less than a premium cup of coffee, you get all the best features without ads.
It really sounds like a great deal, but if you're trying to build a brand, it might be better to pony up for a highly recognizable .com suffix. For blogger and product test drives, it's perfect.
A Few Warnings
Each company represents its offer in the best light possible and the strings and catches aren't always obvious. Here are a few things extra things to look for in the fine print.
Bandwidth Restrictions
Bandwidth determines how much traffic your site can handle and if you exceed your packages limitations, your customers will be unable to load your page. Most web hosts are clear about how much bandwidth they provide, but only in the fine print.
Some sites like Biz.nf offer unmetered bandwidth. This means that you'll never pay extra fees for high usage, but your use may be limited. Beware of companies that reroute bandwidth to larger clients when traffic is heavy.

Renewal Grace Periods
Most offers for free domain names are only good for a limited time and need to be renewed at certain intervals. Reputable registrars won't simply let your domain name expire without contacting you, but without a grace period, you could be charged more to renew or could lose your name entirely if you pay the bill a day late.
Payment Terms and Guarantees
Paying for months in advance is often necessary to get a free domain name and the lowest per month price on service packages. If you don't like the service, you can get your money back, but only if there's a guarantee and it's usually strictly time limited.
The Bottom Line
When you're evaluating choices, look ahead and dig deep for answers. You've worked long and hard to get to this point and should be completely clear on what you'll get when you register your domain name. The lesson here is that a free domain name is a way anyone can get started without a investing a dime, but it may not be the best option for everyone.
More Domain Name Related Content
If you want to read more about all things domain names then check out the following guides:
The following two tabs change content below.
Jamie Spencer
My name is Jamie Spencer and I have spent the past 10 years building money making blogs. After growing tired of the 9-5, commuting and never seeing my family I decided that I wanted to make some changes and launched my first blog. Since then I have launched lots of successful niche blogs and after selling my survivalist blog I decided to teach other people how to do the same.
Latest posts by Jamie Spencer (see all)