[Updated 30th March 2023]
Starting an online business was the best thing I have ever done ( professionally ).
If you're reading this, then just like me all those years ago, you probably have a strong desire to start your own business.
The way we work has changed forever. The pandemic 2020/21 has made people think about how they can future proof their income. Having a 9 to 5 job to support you and your family might not be enough. Adding another income stream (side hustle) is a must to cushion yourself against future negative economic events.
Starting a new business online requires much less risk than investing your dollars into a brick-and-mortar storefront or downtown office.
Because your business is based online, you can reach more potential customers, work from virtually anywhere and make money online without large overheads. With some basic website and communication skills along with a little maintenance know-how, almost anyone can launch a business online and get it up and running in only days. Think you're ready to become the next big entrepreneur online?
Here are 30+ of the best small business ideas and business models to get you thinking in the right direction. While some of these ventures can bring in a nice passive income, some of these online money-making ideas can actually create small fortunes.
Small Online Business Ideas You Can Start TODAY!!!
These Small Business Ideas have the potential to grow into big business ideas with dedication, time and tenacity. Take a good look through this guide and see what one you think would work for you.
1. Start a Blog and Monetize it

Starting a blog is a really simple small business idea that would only take up to 1 hour of your time a week and about $20 in costs. Over time it could make you quite a bit of money.
Sites like Viralnova.com and Fukarf.com create compelling content by finding funny, emotional and inspirational stories on Reddit, Facebook and Imgur, rewriting the content, adding some more detail and publishing the content on their own site.
Just to give you an idea on how successful these types of sites are, ViralNova was set up buy one guy who hired a couple of writers to rewrite successful content that was published on other sites around the web. This site sold for $100 MILLION!!! Before that, ViralNova was making $400k+ per month in ad revenue.
With a bit of promotion on sites like Twitter, Facebook, Linkedin, Reddit and eventually organic traffic, within 12 months you should be pulling in 30K to 50K unique visits a month. Monetize the site with Adsense to get some revenue in to cover costs of your hosting and domain name costs.
Ok, you'll be making peanuts to start with( $10 to $50 a month), but as the traffic grows, this figure could grow to $1000 + a month. Then potentially you could flip the site for 30 times the monthly revenue. I know people who do this all the time and flip sites after 8 months for $10,000 + !
Check out my guide on How To Start A Blog, to see how you can get this business idea off the ground in less than an hour!
Not sure what blogging platform to use? I have just the guide here.
Or just go straight to BlueHost and get your blog live and your own website making money!
You can get BlueHost's basic hosting package for just $2.95 per month ( 36 months )
2. Become An Affiliate Marketer

One of the easiest and low cost business models to set up and to make a few bucks online with is affiliate marketing. An affiliate is essentially someone who receives a commission for selling products for other companies, whether it's on their own site or through another channel like eBay. The best part is that you don't have to develop any products yourself, just sell other people's products. These could be digital products such as hosting or ebooks, or physical products like coffee machines, hot tubs or electrical equipment.
For example, Amazon affiliates can potentially rake in obscene amounts of commission dollars if they work at it. Simply sign up as an affiliate to sell a company's products using your special referral link, and you can get a commission for each product sold without lifting a finger. Commission ranges from product to product and also goes up in stages according to how many products sales your clicks generate. The top commission tier is 8%. That adds up to some serious amounts of cash each month if you're promoting products with that high rate of commission ( Home & Garden is one such product area with high commissions ).
Also, affiliate networks like Shareasale or Awin offer a vast array of products to promote as well. Some of the highly contested niches such as health and gambling can make people millionaires. Most of your favourite products will have an affiliate programme for you to potentially get involved with. Being an online affiliate can be a great way to create a passive income for you and your family. Don't forget: there's huge potential with affiliate marketing to make a lot of money.
3. Start An Amazon FBA Business

If you're new to this online business concept, FBA stands for "fulfilment by Amazon."
Amazon will list your products on their website and when a sale comes in, they will do all the hard work of preparing it to be sent out and delivering your product to the customer. Essentially you're leveraging the powerful distribution network and customer base of Amazon.
Amazon warehouses, fulfils your orders, and also provides customer service to your clients, so you don't have to.
Amazon allows you to act like a major corporation, but without the headaches of actually being one. All you have to do is find and develop profitable products to then send to Amazon to sell.
4. Sell Your Own Brand

If you have a knack for creating unique images, there's no need to fuss over your own inventory. If your creations can be easily printed onto a product, then you can make money. Upload your designs on a variety of websites like CafePress. If someone likes them, the company prints them up and ships the product. You could create unique designs for calendars, books, T-shirts, bags, hats, greeting cards, or posters and get a commission for each one sold. Some of these sites include Zazzle, Teespring and Lulu.
5. Become an App Developer and Build Apps

Due to the rise in smartphones usage worldwide, the demand for new and creative mobile apps is increasing in popularity more than ever before. Between Google's Android and Apple's iPhone market, people are using countless apps everyday. And, most of them are selling right and left.
Taking the time to develop and sell a smartphone mobile app may be worth your while since it's a very lucrative way to earn money online.
The apps cost almost nothing to actually develop and don't involve any shipping or storage costs, which works to expand your overall profit margin. Well performing apps can make thousands in ad revenue each month for their creators, making them another great passive income strategy. App development is certainly still in its infancy.
6. Buy and Sell Domains

Domain flipping is certainly one of the low cost start-up ideas in this guide.
Many people buy and sell domain names to earn money online since it takes very little time or investment. You can purchase a domain at its registration price or even much cheaper and then resell it for a profit. But, it always pays to do your homework first on websites like Afternic.com, domainlore.uk, Sedo.co.uk, or other domain auction websites in order to get a good idea of what's popular in terms of domain names.
An ideal way to find really good names is to check out terminated lists that offer many expired names and have made their way back into the pool for people to buy. A good site for this is expireddomains.net where you can put in your desired keyword that you want in your domain name and a long list of domain options will appear.
Resources:
To learn more about Domain Flipping, head over to Domain Flipping Guide. Their course ( $29 one off fee ) teaches you how to turn $10 into $1000 by flipping domains.
7. Start Trading Stock and Forex
Some people consider joining the volatile stock and forex trading market to be a somewhat risky business idea. This is very true, but if you start out small and keep researching until you gain knowledge and experience in this area, it might just bring in the rewards you're after.
The main thing with Forex Trading is to find someone to learn from. Gathering knowledge from people who are actual traders and have made vast amounts of money from trading currency, is the people you want to associate yourself with and to learn from them.
I find eToro is a great place to start your Forex Trading education.
In fact, once you get the hang of it you can potentially earn a decent profit from exchanging foreign currencies and stocks. The goal of any successful trader is to recognize which currencies and stocks are more likely to increase or decrease in terms of value. The more you learn these strategies and principles, the more money you will inevitably earn.
If you want to test the water, then head over to Etoro and sign up to their free and user-friendly social trading network, where you can learn how to trade risk-free with their trading simulators. They have plenty of resources on their to help you learn how to trade stocks, shares and currency.
8. Become A Crypto Trader

Crypto currency trading is the next big thing in finance. The value of crypto has shot up (AGAIN) in recent months with Bitcoin reaching over $40k for just one Bitcoin! You too can get a piece of the action by purchasing crypto currency from one of the bitcoin / crypto exchanges and waiting for the value to increase. I would recommend you do your research before you dive in, and don't forget to only invest what you can afford to lose. I use Binance for all my crypto trading.
9. Create an Ecommerce Store

With solutions such as Shopify and Woocommerce it has never been easier to start your own online store for such a low investment and thanks to methods such as dropshipping you don't even need to worry about things such as delivery or warehousing. Read my guide to starting an eCommerce website and reviews of eCommerce site builders.
Set Up an eCommerce Website
There's no denying that eCommerce is a lucrative business avenue. By the end of 2021, eCommerce sales are expected to total around $4.9 trillion! In the United States, roughly 10 percent of all sales occur online, and that figure is expected to rise exponentially in the coming years.
It's not just big-name selling platforms that are making a profit. Smaller eCommerce sites are raking in cash, too. To get a piece of the pie, you have to create your own site. Luckily, it doesn't take much to get started.
Starting an eCommerce Site
There are several platforms to choose from. All of them have their pros and cons. More importantly, all platforms are pretty easy for a single person to manage.
It can take some time to learn the ins and outs of a platform. But once you know how to make listings, set prices, and customize the content, you're all set.
Of course, there are a lot of other factors to consider. You must master the art of marketing and earn some traffic to make sales. Plus, you have to figure out what you're going to sell!
Finding a Profitable Niche
What market you're catering to can make all the difference. Take your time in researching profitable niches. Think about the demand your potential products have and what kind of growth you can expect in the future.
You don't want to choose a niche that nobody cares about. Avoid obsolete products or goods that your audience can get at the local corner store.
Another thing you'll want to consider is the costs associated with getting products to your customers. How much will you make after you factor in supplier fees, manufacturing, shipping, and distribution?
You don't have to sell custom products. Dropshipping platforms make it easy to sell in-demand goods without ever holding a product in your hands. But if you want to have ultimate control over your business and profit margin, you might have to get more creative with your market.
Ultimately, starting an eCommerce store has endless possibilities. There are so many ways to go about your eCommerce business. No matter what you sell or how your shop evolves, having access to online shoppers is a fantastic start.
10. Become A Social Media Consultant
Large corporations and business firms can easily hire a full-time staff coordinator or corresponding agency to run their Twitter, Facebook, LinkedIn and Instagram accounts, but smaller businesses frequently have to manage their own marketing for social media. But, because they have a great number of other responsibilities, many times business owners are too overwhelmed or busy to spend a lot of time on developing their social media approach.
As a consultant for social media, you can effectively steer them in the right direction concerning ideal tactics, implementing schedules, and posting content regarding their target audience. Therefore, as their business grows, so will yours. Check out our new Instagram Tools guide to see how you can increase your clients audience.
11. Professional Freelancer
Freelancing via the Internet is a great way for experts in their individual trades to help a variety of clients overall. Several freelancing and project-based websites let businesses that need extra help to list their projects. Small businesses and freelancers offer proposals, ideas, or bids, whereby the buyers can easily choose what they want and need. Sites like Elance or Upwork cover just about everything including writing content, creating graphic design, programming, and data entry.
12. Become An Expert Blogger
If you're passionate about writing and feel strongly about certain subjects, you can type your way to riches by creating your own blog. Launching your own blog doesn't require a great deal of technical or computer skills. It is important, however, that you do know what you're talking about relative to the subject you're writing on. Over time, you'll start to develop an audience since people will trust your expertise and knowledge.
By building an extensive following, this will allow you to gain profit by attracting key advertisers or get commissions by promoting other brand products (think affiliate). Blogging is big business; just ask Heather from Dooce.com. She's a mom that blogs daily about her children and pets and has successfully turned her daily adventures into a very lucrative business by simply making money blogging. One of my favourite ways to make money from a blog is by creating your own online course.
13. Become An Influencer
Influencers have taken the marketing industry by storm in the last two decades. Before the dawn of social media, the concept was unheard of. Back then, the only person brands could get to endorse their products were big-name celebrities. But today, influencers and social media stars are celebrities in their own right!
An Influencer is a person who connects with an audience and inspires them to try products or services. The term came to be around the late 2000s when YouTube became a huge hit. Personalities started to amass millions of followers, and companies began to notice.
Before long, YouTubers and Instagram stars were raking in millions of dollars. They're a go-to for many companies because of the intimate and direct connections they have with followers.
Why Become an Influencer?
Influencers have a bit of a reputation for being vapid. But in reality, they are cunning business people. No matter the niche, influencers have the unique opportunity to make money just from being themselves. It's a lucrative and enticing business opportunity!
At its core, social media influencing is all about marketing. You must market yourself to attract an audience before you get brand deals to market products. It's like a crash course in the world of advertising. Many influencers have a successful career doing the same thing for years. Others transition to other business ventures. Either way, that experience in marketing can prove to be very useful!
Another big perk of becoming an influencer is that you have complete control over your job. Brands may have their own advertising guidelines you have to follow. But other than that, you're free to set your path. Choose your business fees and market products that you believe in!
Influencers get the chance to discover new products and services all the time! If you're in high-demand, you get to pick and choose which goods you endorse. It's the ultimate "be your own boss" opportunity!
Is Being an Influencer Difficult?
Contrary to popular belief, it's not hard to become an influencer. In the past, getting those lucrative brand deals was tough. You needed millions of followers across all social media channels for brands to even consider you! But, things have changed a lot recently.
Big-name influencers got into some trouble for dishonest marketing techniques. As a result, brands started shifting the focus towards smaller influencers. Often dubbed "Micro-Influencers," these individuals have a smaller following. But more often than not, their followers are more engaged.
You don't have to be a social media superstar to start your business. All it takes is some loyal and dedicated fans!
14. Create WordPress Themes and Sell Them
As more people want to establish their presence online no matter what their reason, the demand for WordPress themes and website templates continue to rise. Do you have a talent for designing websites and html coding? If so, you can make big bucks from creating attractive website themes. Create them and then sell them on marketplaces online like ThemeForest and TemplateMonster to generate a nice passive income for yourself depending on just how talented you are.
15. Become A Dropshipper
Opening an e-commerce store to sell products is a dream that many have. Unfortunately, it's not always a feasible option if you don't have much capital to invest. Running a store is not cheap! Not only do you have to pay for products, but you have to manage the site, store products, and cover shipping. It's a costly endeavour with a high entry barrier.
Dropshipping, on the other hand, makes running an e-commerce store much more accessible.
Dropshipping is the act of selling other people's products online. You don't have to worry about manufacturing or shipping. Once you make a sale, the manufacturer, wholesaler, or fulfilment house will take over to ship the product directly to the customer.
It's a form of supply chain management where you only take on the role of the seller. So, how do you make money from dropshipping? For every sale that comes through your retail site, you get a commission.
The unique thing about dropshipping is that commission prices vary dramatically from one product to the next. Typically, commissions are a percentage of the sales price, making it similar to affiliate marketing. However, some manufacturers offer a set fee. Either way, the commission is usually much larger than affiliate marketing. As a result, it's a lucrative alternative that can continue to build income as you gain more traffic.
Becoming a dropshipper is a much more viable option than standard e-commerce. It has a much lower barrier of entry and doesn't require much investment capital to get started. The primary expenses come from running the site. You don't have to worry about buying stock, renting a warehouse to store it in, or even hiring workers to handle shipping. Remember: Everything is out of your hands after you make the sale!
There are several dropshipping companies out there to work with. Larger dropshipping platforms offer thousands of different products to sell. As a result, you can craft a digital store that caters to a specific style or niche. Offer products that you know your customers will buy.
To make things even easier, many dropshipping platforms and suppliers provide you with the digital content to get up and running. For example, most have product photos and descriptions that you can publish. Of course, there's always room for customization to stay true to your site. But having that content ensures that you're providing accurate representations of the goods you're selling.
There's a lot of flexibility in dropshipping. Like so many other online businesses, you're free to run your shop how you see fit!
16. Work with Advertisers & Sell Ads on Your Website
If you're a website or blog owner, you can sell a portion of your page space to advertisers and earn money passively each time the ads are clicked on by your target audience or visitors to your website. While the actual placing of the ads is completely free, the earning capacity of cost-per-click (CPC) advertising is based on the level of traffic to your site and the cost per click and click-through rate, or CTR. The most popular way to earn money today through advertising clicks is through Google AdSense or similar advertisers.
Other ways of effective online advertising include RSS feeds and direct banners.
17. Start Your Own Clothing Brand
With a little bit of creativity, you can quickly start your own clothing line. Believe it or not, you don't have to have a fancy fashion degree to have a lucrative fashion business. Clothing is something that's always in demand. While tech comes and goes, fashion is here to stay!
The Benefits of Starting Your Own Clothing Line
From a creative standpoint, there's nothing cooler than seeing your designs come to life. You have the opportunity to create products that real people use every day! That alone is enough to entice any artist.
But the potential to grow even more is what keeps artists going. With a clothing line, you can continually create new products that attract even more customers. With your garments on, your customers become walking billboards. They put your goods on full display, and word can spread pretty fast if you have some killer designs.
Before you know it, you'll have a loyal following of fans who are eager for your next release!
How to Start a Clothing Line
Your line begins with good designs, a little bit of time, and an eCommerce store.
Sought-after designs are key here. You need something that's going to attract customers. If you already have a following for your artwork, making the transition to clothing is a no-brainer. Just direct them to your online shop, and you're good to go.
So what about manufacturing and shipping? It's easier than you think!
The easiest way to manage a clothing line is with a product-sourcing app that you connect to your online shop directly. Apps like Printify and Printful will take care of the entire process. Once a customer buys one of your designs, a printing partner will take care of the rest. They bring your design to life on a piece of clothing and ship it out to your customer.
You don't have to do a thing!
It's a quick and easy way to start your clothing line. The printing and sourcing service will handle order fulfillment so that you can focus on creating cool designs. There's no need to worry about manufacturing equipment, warehouse space, or employees.
18. Freelance Writer – Get Paid to Write
If managing a blog seems a bit overwhelming but you still desire to indulge your writing passion, you can become a freelance writer and write for other sites or blogs like PayPerPost, Textbroker, or Helium. Also, writing an interesting e-book may also be an option for you as well.
E-books do not have any printing or shipping fees, which makes them a viable investment. If you're someone who possesses strong language skills, you could potentially become an expert copy editor that webmasters will gladly pay to read and edit articles and also correct any overlooked grammatical errors concerning web copy.
If you're not sure what to write about then check out this massive list of 200+ freelance writing niches to help cure your writer's block.
19. Sell Your Own Art Online

Turning a hobby into a career is always the dream. Thanks to the Internet, it's easier to make that happen than ever before! Artists these days have the chance to connect with people from all corners of the globe. Creating a profitable online business is a breeze in today's technological advanced digital world. All you need is creative talent.
What Kind of Art Sells?
When most people think of art, they think of print or digital media. That's the most obvious choice, but it's not your only option. Photographers, writers, and even musicians can get in on the action.
Art is always in demand. There's always someone who's willing to pay for good work.
Traditional artists and photographers can lend their designs to web developers or print their art with product-sourcing apps. Meanwhile, musicians can offer up their work to streaming services, digital download providers, producers, and more. The possibilities are endless no matter what kind of art you do.
Why Sell Your Art Online?
If you're an artist, creating masterpieces isn't a job. It's a labour of love. It's a way of life! Selling your artwork online is one of the best ways to marry your hobby to your professional life.
Furthermore, selling online lets you build a portfolio that fans can follow. Good art spreads quickly. The more you sell, the more natural exposure your work gets.
Finally, you can continue to sell your art repeatedly. As long as you don't have an exclusivity deal, it's not like you're limited to one sale. You can continue to sell digital files and prints to your heart's content! Over time, your business will have a vast collection of work up for grabs.
20. Curate Subscription Boxes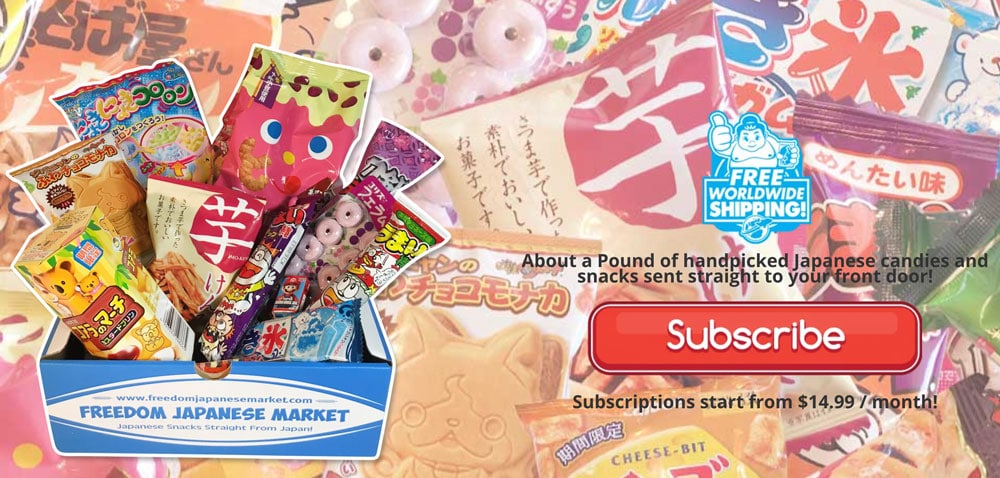 Subscription boxes are a relatively new niche that's spread like wildfire and that has the potential to be an insanely profitable business. Like magazine subscriptions, these boxes are carefully curated to fit a specific theme. But instead of articles and photographs, the boxes contain products.
Several years ago, many thought that these mystery box products were a fad. However, they are still going strong. Some estimate that the market for subscription boxes is worth $15 billion or more! That's certainly a market worth tapping into.
Starting a Subscription Box Business
Starting this kind of business online is easier than one would think. The thing you're selling here isn't a specific product. It's the curated theme. Your customers are paying for your ability to pick cool products that they will love!
You don't have to make your own products. In fact, most subscription boxes out there don't. Instead, you can provide successful products that fit your niche and pack them all together in one package.
So, what about getting products. Many subscription box curators see the most success when they're able to get goods at a discount. With a large number of subscribers, you can purchase the box contents at a wholesale price, maximizing your profits on the entire box purchase.
When it comes to niche, you have tons of options to choose from. This industry is still pretty young, so there are a lot of untapped markets to try. The key is to select a cohesive theme that people want. For example, there are boxes dedicated to beauty and makeup, grooming, fashion, international food, and more! Use your imagination and curate boxes with profitable niches that are in high demand.
The Perks of a Curated Subscription Box Company
There are many ways to structure your business. You can do smaller and more cost-efficient boxes on a monthly basis. They're easier to manage and usually attract a large audience.
If you want to create a more lucrative box, stick to a quarterly subscription. With quarterly boxes, you have a viable seasonal business option. Spend several months curated your box and run your business only a few times a year! The choice is yours.
Another benefit of this type of business is its simplicity. You're not advertising specific products. You don't have to line up manufacturers or worry too much about individual marketing.
Plus, finding subscribers is a cinch. Marketplace sites like Amazon have new subscription box services that cater to subscribers and businesses. They make it easier to manage your subscription list, recurring billing tasks, and more.
21. Perform Research
Can't design, write, or code websites? No problem. Don't let that stop you from earning money on the Internet. If you have some extra time a couple of hours a week, you can perform numerous research tasks on behalf of other people or companies who can't spend the time to do it themselves. Many organizations and various businesses hire people to research certain subjects or to help them with online investigations everyday. You could be one of them.
22. Become an Online Marketer
Once a site or blog is created and optimized for SEO (search engine optimization) purposes, the search engine marketing (SEM) begins. The potential for earning income in this area is literally through the roof if you know what you're doing. An expert in SEO management is responsible for successfully marketing a website and can choose to promote it in a variety of ways.
Some of these promotion techniques may include article marketing, social bookmarking, forum posting, writing press releases, submitting your site to a number of search engines and directories, and blog posting; just to name a few. Most businesses don't pay their own staff to perform these tasks and choose to outsource all their SEO and SEM tasks instead.
23. Become a Facebook Ad Consultant

Do you consider yourself a master at social media networking? If so, you can apply those skills to a brand-new business venture. Facebook is the single largest social media platform in the world. It boasts over two billion monthly active users!
Facebook is the perfect place for businesses to market their products or services directly to would-be consumers. Thanks to Facebook's personalization algorithms, the platform is ripe with opportunity. However, many companies don't have any idea of where to begin. That's where you come in.
What Does a Facebook Ad Consultant Do?
Ad consultants take care of social media marketing tasks. Usually, they work closely with a brand's in-house marketing team to go over goals, marketing styles, and more. From there, the specialist takes over and works their magic!
As a consultant, you would be responsible for implementing advertisements that target the brand's core demographic. That means creating content that's curated specifically for them. You might create copy that's made to attract attention or implement unique visuals. Whatever the case may be, it's your job as the consultant to ensure that ads are just right for who the brand is trying to attract.
Why Do Brands Need a Facebook Ad Consultant?
It doesn't take much to become a Facebook ad consultant. If you're already familiar with the platform and social media as a whole, it's a breeze.
Many companies don't have the know-how to do the job on their own. This is especially true with old-school companies that were around long before the days of social media. Local mom-and-pop shops can easily succumb to the competition if they don't take advantage of social media marketing. An ad consultant can help them do that!
Even newer companies aren't equipped to handle the intricacies of Facebook marketing. They may not have the time or resources to do it on their own. So, they seek third-party help from consultants to make the most of their advertising budget.
Either way, becoming a Facebook ad consultant is a potentially lucrative career. It's a business you can run from home as a team of one. Even by yourself, growing your client base and creating a full-fledged career is a real possibility.
24. Become a Copywriter
If you have a natural gift with words, copywriting might be right up your alley. Broadly defined, "copy" is any piece of text within a published work. Whether that's a printed magazine or an online blog, every word you read was the work of a skilled copywriter!
Of course, it's not as easy as simply typing anything that comes to mind. These days, a large part of the copywriting market focuses on sales-oriented content. More creative projects do exist, but sales copy and marketing are always in high demand. Every business needs a copywriter to take care of email campaigns, product descriptions, blog posts, and everything in between.
Clients pay for your expertise. Anyone can write standard text. However, copywriters are the ones who deliver the intended message in a way that's exciting and accessible to the masses!
Much of the work that copywriters do is strategic in nature. It involves attracting attention, building traffic, and getting readers to act. The goal of the project might be to generate clicks or to encourage readers to buy a product. Whatever the case may be, the quality of the work makes a noticeable difference. Businesses want the best of the best, so honing your craft can result in even more opportunities.
There's a real art to copywriting. However, it's not rocket science! Many of the skills you need to be successful are easy to pick up. Staying on top of grammar and spelling comes naturally from working with good editors and writing software. Meanwhile, SEO techniques, publishing guidelines, and formatting are all things you can learn with a little bit of studying.
Those skills can also help you in other ways of running your online business. For example, you can learn how to craft the perfect blog post to start your own site or pick up some tips and tricks for affiliate marketing. Whatever the case may be, knowing how to write in a way that people enjoy will open up many opportunities for you in the future.
Copywriting offers a real money-making opportunity that only gets better with time. Not only that, but you get to have complete control over how you work!
Most copywriters work remotely and on their own time. You're free to work as little or as much as you want. Plus, you can work from anywhere there's an Internet connection! Complete projects from the comforts of your home office. Or, become a digital nomad and pursue your passions while still earning income online. The choice is yours!
25. Sell Your Own Photos
Do you love taking pictures and have a general passion for photography? If so, you could make a very nice living for yourself online selling your photos. There are countless people who are willing to pay you good money for your collection of unique images you have to offer.
Today more than ever it's super easy to submit your pics to the masses, which can provide you with a very convenient approach to creating a solid source of additional income. Several stock photo sites like Shutterstock and Fotolia offer enticing incentives for individuals to earn money passively from the photos they randomly shoot in their spare time.
26. Become A Virtual Assistant
Virtually every small business needs help running their day-to-day administrative tasks, but they may not particularly want to pay a full-time in-house employee to do it. Virtual assistants perform a variety of tasks that a traditional assistant or secretary would normally do, including making travel arrangements, paying bills, or managing expense reimbursements. It is a truly online job and one that is growing in popularity with both employers and people wanting to have a more flexible work-life.
Virtual assistants typically work from home or wherever there's an available Wi-Fi connection. They regularly interact with clients by phone, email, or Skype on behalf of their boss. How much can a virtual assistant actually make? It usually depends on their level of expertise and overall experience.
If you want to find out more about how to become a VA and work from home, check out Gina's awesome guide on working as a Virtual Assistant.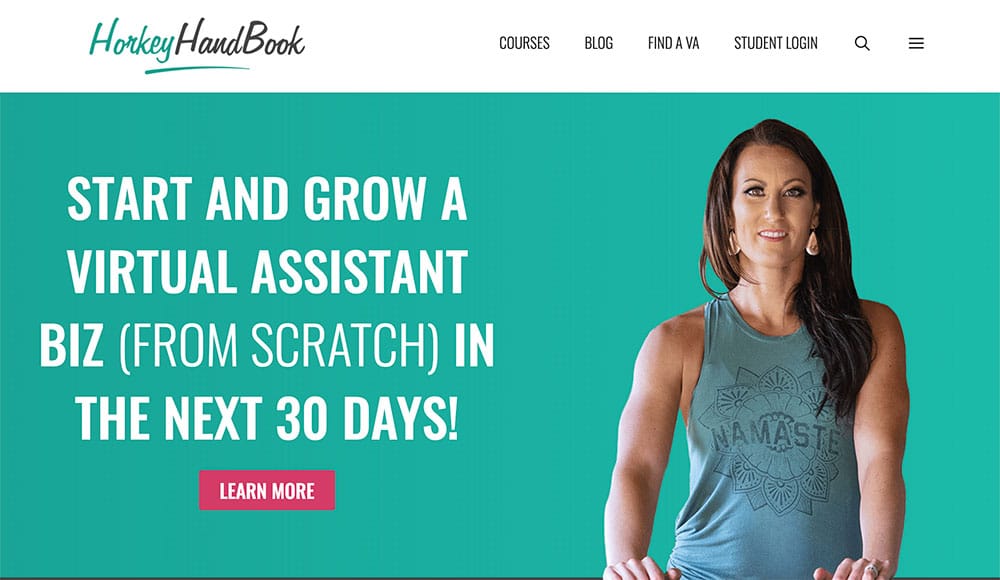 27. Teach Online and Conduct Webinars
Tutors are in high demand whether it's online or offline. Therefore, if you've got a brain and like helping others use theirs, become an e-teacher to earn an extra income in your spare time. The only thing you require is to be proficient in your area of expertise and be willing to give up a few hours each week to help someone else. Sites like Tutor.com and TutorVista are places you can sign up with and build a good reputation over time as a coach. If you're really good, you can conduct lectures, seminars, or webinars that are transmitted online. University and college students are always willing to pay money to gain access into highly-respected online webinars.
28. Become A Web Developer
A web developer is someone who can build a website from the ground up, start to finish. In order to be able to do this, you will need to learn how to code. Skills in web development can earn decent money, but to become good at it, you really need to know your stuff, and this can take time.
The great thing about being a web developer is that you can work from pretty much anywhere in the world, if you work for yourself that is. You're not tied down to one location.
If you want to learn more about becoming a web developer, then have a read of my guide here. There's loads of tips and advice on how to realise your dream of becoming a web developer.
29. Become A Vlogger / YouTuber
People are changing the way they search and consume content on the internet. No longer is it just text rich articles that people read from finding them on a Google search. Internet users are now getting more engaged with rich media such as videos. Because they are more engaged, Vloggers are able to leverage this to their financial gain. Vloggers can make millions of dollars a year from their audiences.
Videos are becoming insanely more popular, especially for users under 25s. There's just so many effective video content platforms on offer such as Instagram and Snapchat Stories, Facebook Live video and Youtube. With these outlets you have the chance to push your content out to hundreds of millions of people worldwide.
If you've always fancied yourself as an internet celebrity and like the idea of being in front of the camera, then this is the time for action.
There is so much money to be made from starting a vlog or a Youtube channel. You can potentially earn thousands of dollars a month reviewing and promoting products for companies and brands. The more traffic you build to your YouTube channel, the more ad revenue you'll receive from YouTube and potentially, offers from third party brands.
Another great thing about starting a vlog is the relatively low set up costs. You don't really need to go and get yourself an expensive camera. You can literally do it on your iphone or basic SLR camera.
30. Become a Podcaster & Start a Podcast
If you're interested in becoming a podcaster, then you might want to check out my in-depth guide on how to start a podcast. Podcasting is a really easy way to create content that is easy for your audience to consume. It's portable, it's cost-effective and can engage better with your audience than say text written content.
Once you've built trust with your audience through your podcasts, you can then potentially monetize your content with sponsorships and offers. Earning the trust of your listeners is vital, because if they don't trust what you're saying then why would they buy the things you promote?
31. Handmade Craft Seller on Etsy
The e-commerce landscape is changing, especially with the arrival of Covid-19. People are changing the way they buy. They want longevity and quality in the items they purchase. That's why sites like Etsy and Artfire are thriving.
Etsy and ArtFire are great platforms for artisans who design and produce their own quality handmade products, such as fashion pieces or unique gifts. If you have a unique craft or product idea, then Esty or Artfire are the perfect places for you to sell your products on an e-commerce site, earn a good income while you're at home.
Startup costs for this online business idea is very low. Of course you're going to have to pay for materials, but if you buy in bulk, this will hammer down costs even more. Esty will allow you to build out your own Etsy store and sell your products quickly, making you a nice profit in no time at all.
Pro-tip: Esty and Artfire users find using social media such as Instagram and Pinterest brings in many more sales when they promote their businesses on these social media channels. Create an Instagram account and get posting images of your products.
Conclusion
Overall, the Internet itself is overflowing with one money making opportunity after another. While making money online for most people isn't their primary source of income, it can net a very solid supplement stream of incoming dollars each month. There are some online entrepreneurs, however, that are managing to mine gold due to all the effort, persistence, and time they've invested in order to make that dream come true. Can one of these online money making options work for you?
Put in the time and see where it leads to find out. There's something here for everyone. Whether you want to get your hands dirty or just earn an income passively, there's plenty there on my list of online business ideas. I hope I given you some inspiration to start something yourself and create a successful online business. For more information why not head over to my How To Start A Business guide.
All the best!
Jamie