In A Hurry – Editor's Picks
For many years now, Google Adsense has been the number one choice for bloggers wanting to make money from their blogs.
But there are many excellent reasons to look for Google Adsense alternatives. Maybe you already have an Adsense account; you're looking for alternatives because you'd like to keep your website income diversified, or because you'd like to add some additional passive income streams.
Perhaps you're looking for ways to earn more money from your ad space than you would be able to earn with Adsense. In my experience, this is totally possible with the alternatives I'm suggesting.
Perhaps you've had a hard time getting approved for an Adsense account, or maybe you had an Adsense account that got banned.
Whatever your reasons, you'll be happy to know that there are plenty of fantastic options available for you to consider to help you make money online with your blog or website. We invite you to check out these ten viable, lucrative Adsense alternatives.
Please note that Google AdSense is a contextual ad networking program, as well as display network ads. A few of the AdSense alternatives that I have mentioned below are not contextual ad programs.
Why Switch to an AdSense Alternative?
So, why would a site owner want to go with a different network than AdSense?
At face value, Google has a nice platform set up. There are no minimum traffic requirements to meet. Plus, Google is one of the biggest names in technology and advertising.
So, what's not to like about it?
With any surge of popularity, issues are bound to pop up. While Google is one of the best CPC marketing tools in the business, it's certainly not the highest paying when it comes to RPMs.
It's not smooth sailing for everyone either.
Even before you sign up for AdSense, you could encounter problems. Despite its lax traffic requirements, Google can reject site applications for a variety of reasons.
Bloggers have been declined for not having enough content or having content that's not "advertiser-friendly." If you're familiar with Google's "ad-pocalyse," you know that the company is very serious about working with advertiser-friendly content creators. Truth is, getting approved for AdSense has only gotten more difficult.
Once you get approved for an AdSense account, you also have to be careful about following strict rules and regulations. Google has been known to ban sites from the pay-per-click advertising platform regularly.
Not only does it happen often, but it seems like the network is doing so for arbitrary reasons. Sites have been banned for something as simple as clicking on an ad on their own site.
Google monitors sites. Make one mistake and you're at risk of being banned. To make matters worse, that ban lasts indefinitely. While there is an appeals process, it's a long shot.
Finally, Google AdSense isn't very designer-friendly. Oftentimes, you must make major design changes to conform to Google's rules. If you don't, your site can end up looking like a clunky mess with major performance issues. This is particularly true with contextual ads, which is one of AdSense's biggest draws.
Ultimately, Google AdSense can be a very frustrating platform to work with. While it has a lot of good things to offer, the drawbacks are far too big to ignore. We're not saying that AdSense is a bad platform by any means. But, it's worth considering the alternatives to see what other income-producing options are available to you.
Here's our list of the Best Google Adsense Alternatives
Top 8 Quick List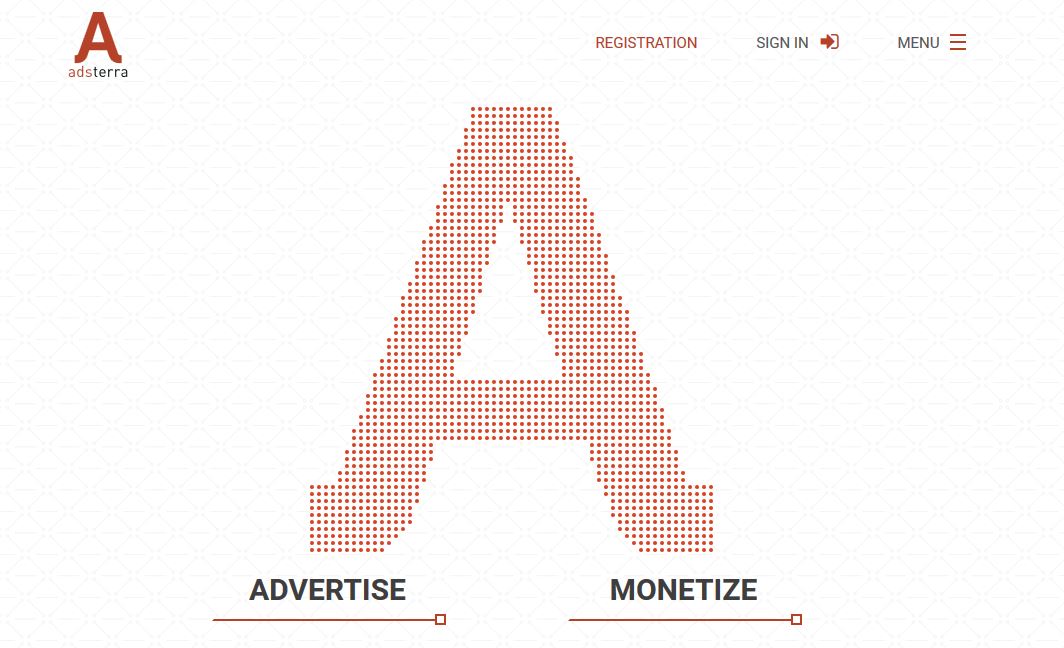 Adsterra is a slick advertising network with innovative ad formats and growing number of large brands using the platform. It's a platform that I feel is the best Google Adsense alternative. It's the fastest growing ad network and a well respected brand in the online advertising space.
Adsterra provides an excellent solutions for both publishers and advertisers who want to try something a little different and away from the grasps of Google.
Monetization of traffic is easy with Adsterra as the provide a user-friendly platform and give publishers a 100% fill rate along with industry's highest CPM.
All ads are put through a proprietary fraud detection system. This ensures that you and your site are protected from malware. Using the platform is easy. All you have to do is put code on your website and manage campaigns through a user-friendly control panel.
Here's some stats on why Adsterra is a serious contender as the best alternative to Google Adsense.
They serve 10 billion+ ad impressions per month.
They cover over 190 countries
Currently it has 20K active ad campaigns.
600K leads last month
Publishers and advertisers get their very own account manager who is always on call to help
Pros:
Dedicated account managers available
Wide variety of ad types, including pop-unders
Covers hundreds of geographic locations
Over 10 billion ad impressions a month
Numerous payment methods
Cons:
Must have a custom domain
High payout minimum for bank transfers
CPM for display ads and videos not as competitive
Not the best for low-volume sites
Payment Details:
Two payments every 15 days
Payout options include PayPal, Payza, Bitcoin, Webmoney, Paxum, Skrill, and ePayments
For ePayments, Paxum, and Webmoney, the payout threshold is $5
For PayPal and Bitcoin, the payout threshold is $100
For Wire Transfers, the payout threshold is $1,000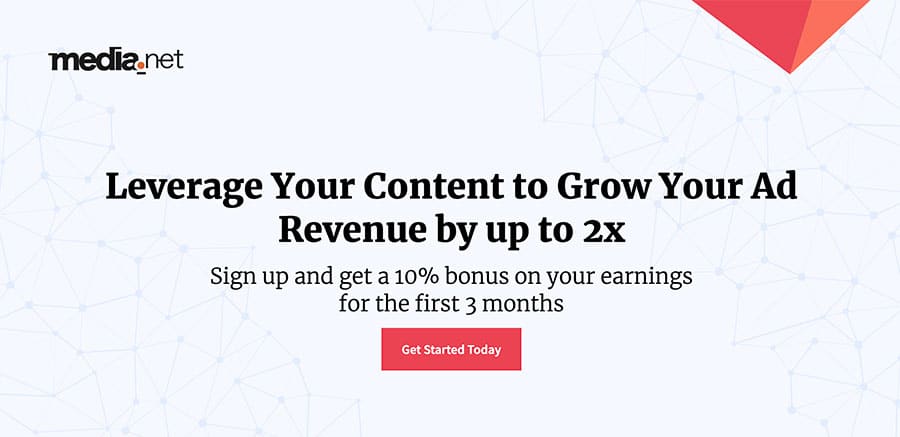 Media.net is another big-name ad network brand that specializes in contextual ads. The network also handles display ads and native ads. It's a direct competitor to Google AdSense. The network does pay-per-click advertising operated by the Yahoo!/Bing network.
The great thing about Media.net is that the platform has several customization tools. You can change the overall design and color scheme to fit your ad space. There's also a powerful dashboard to keep track of analytics.
Pros:
User-friendly dashboard
Flexible ad options
Good customer support
Pays monthly
Cons:
Doesn't update ad revenue in real-time
Can only have web traffic from US, UK, and Canada
Visitors must double-click ads
Payment Details:
Net30 payment schedule
Payout options include PayPal and wire Transfer
Payment threshold is $1,000
#3 Ezoic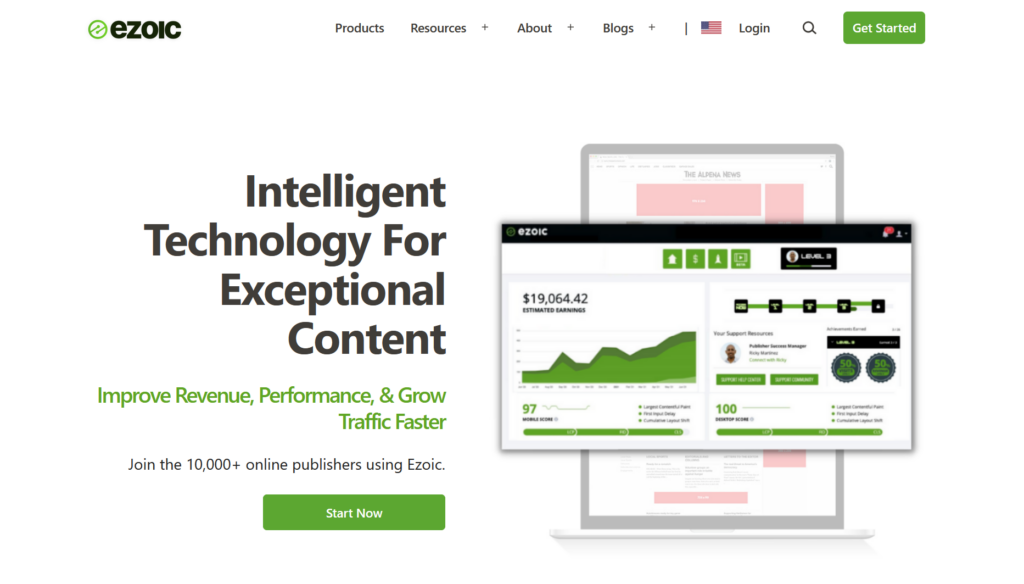 Ezoic is a publisher-focused network that offers many benefits. It has some powerful tools that can help you reach your full monetization potential. These include a layout tester, ad tester, and site speed calculator. A feature-rich analytics tool is included as well to give you more insight into ad performance.
The network is easy to integrate into your site. It works with everything from WordPress to Cloudflare CDN, so you shouldn't have an issue getting started. There's even a flexible privacy and consent system to meet GDPR or CCPA compliance.
Pros:
User-friendly dashboard
Advanced analytics and management tools
Good privacy and security features
Google Amp converter for mobile sites
Low payout minimum
Excellent affiliate program
Cons:
Site must comply with Google's policies
Payment Details:
Net30 payment schedule
Payout options include check, direct bank deposit, wire transfers, Payoneer, and Paypal
Payment threshold is only $20
#4. Mediavine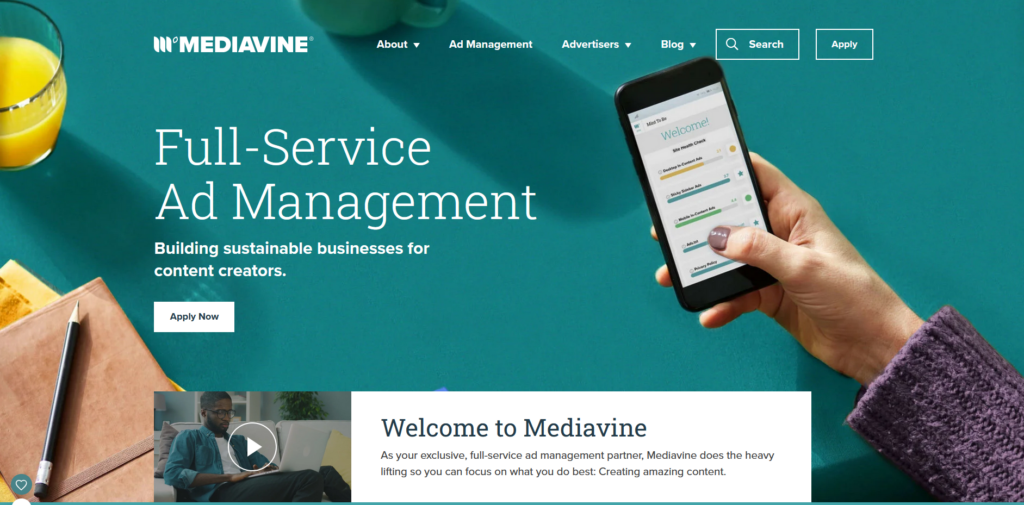 Mediavine is a great Google AdSense alternative. In fact, many website owners and bloggers prefer Mediavine over AdSense due to its high payouts and advanced ad management features.
Unlike AdSense, Mediavine requires website owners to have a minimum of 50,000 monthly sessions before they can apply to join the platform. However, once approved, you can expect to receive higher payouts than you would with AdSense. This is partly due to Mediavine's premium ad inventory and advanced ad targeting technology.
They use a method called 'lazy loading' to prevent your website slowing down while the ads load. Your page will load first, the ads after. Mediavine also provides you with a suite of ad management tools, including comprehensive reporting and analytics.
Mediavine has a reputation for providing excellent customer support and fostering a community of website owners who can share tips and advice on how to optimize their ad revenue. They do require however, that most of your site traffic comes from North America and the UK.
Pros:
High Payouts
Advanced Analytics And Management Suite
Lazy Load Ads To Prevent Site Slowdown
User Friendly Dashboard
Several Ad Formats
Cons:
Need 50,000 Monthly Sessions Minimum to Sign Up
Must Have A Good Standing With Google Adsense
Long Payment Schedule
Payment Details:
$25 Payment Threshold
Payment Options Include PayPal, Wire Transfer, and Direct Deposit
NET65 Payment Schedule
#5 AdThrive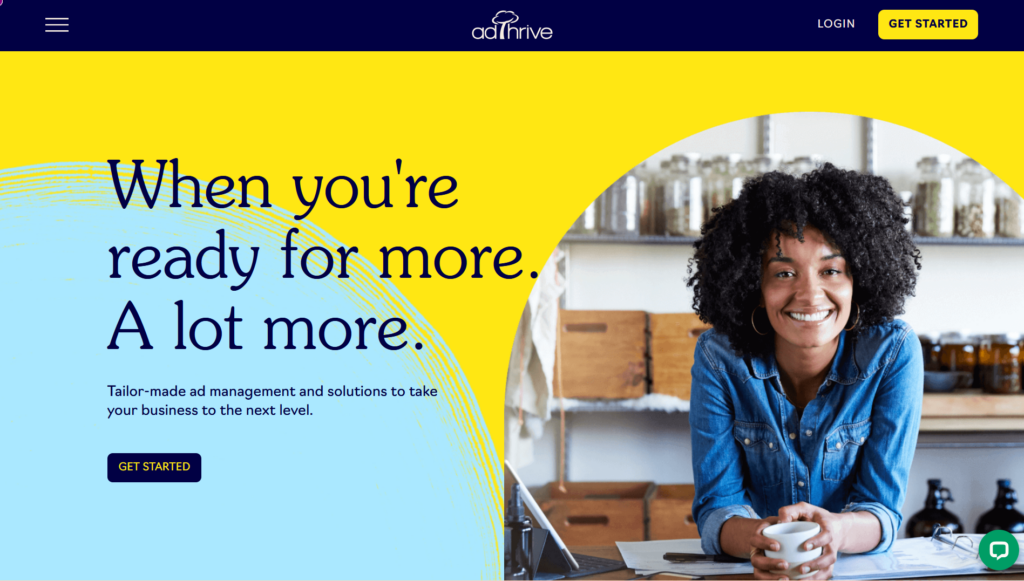 AdThrive is known for its advanced ad optimization technology, which ensures that the ads displayed on your website are highly relevant to your audience. AdThrive also provides website owners with access to premium ad inventory, which can result in higher payouts compared to other ad networks.
They have one of the highest RPMs of all the Google AdSense alternatives. In return for these high rates, AdThrive require that you have at least 100,000 monthly sessions as a minimum to be considered for the network.
This places them out of reach for many small sites, who may want to start out with another alternative until they have enough traffic to apply. If you have the traffic, then this is up there with Mediavine for high return rates.
Sites that meet the criteria can be accepted pretty quickly and the onboarding process if quick too.
Pros:
High Payouts
Excellent Advertising Partners
Professional, Intuitive Dashboard
Certified Google Publishing Partner
Cons:
Need 100,000 Monthly Sessions Minimum to Sign Up
High Entry Threshold
Payment Details:
$25 Payment Threshold
Net45 Payment Schedule
Payment Options Include PayPal, Check, Wire Transfer, and Direct Deposit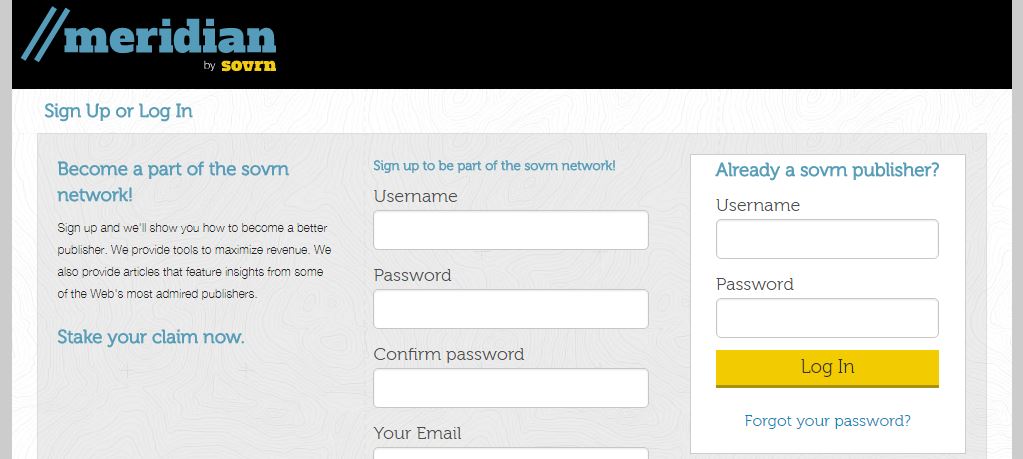 Sovrn is a bit of a unique AdSense Alternative. The company offers several ads for publishers to use. It's a CPM network. This means that Sovrn will pay you for how many expressions the ad makes rather than the number of clicks it leads to.
The network only accepts publishers on an invite-only basis. On the plus side, there aren't any strict traffic requirements involved. There's also a backfill feature, which allows you to display alternative ads whenever Sovrn doesn't have one to place for you. You can even use AdSense as your backfill.
Pros:
CPM network
Works alongside AdSense
Server-to-server bidding
Detailed analytics
Cons:
Low CPM rates for non-US traffic
Does support CPC or affiliate campaigns
Payment Details:
Net30 payment schedule
Payment options include check, PayPal, ACH, eCheck, and wire transfer
Payment threshold is $25 regardless of method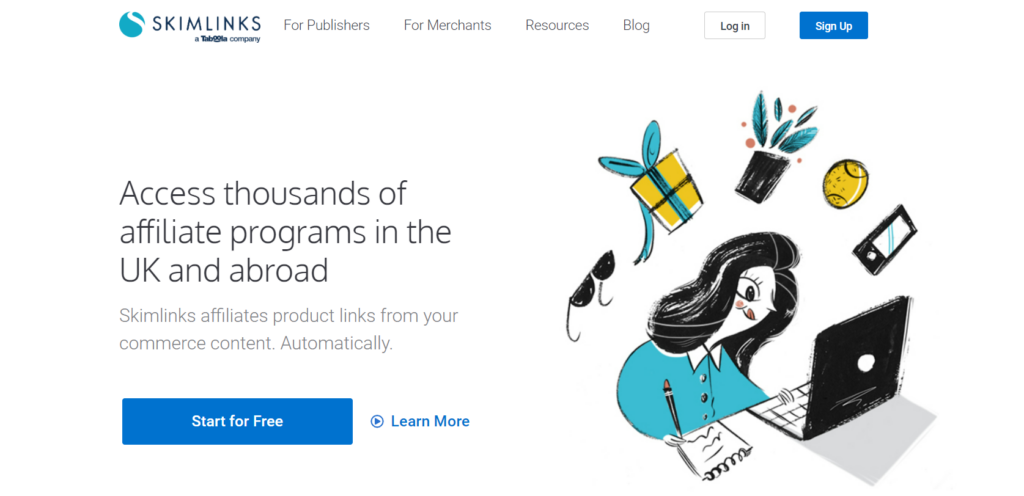 SkimLinks is a network that focuses primarily on affiliate marketing. Whether you're an Amazon affiliate or work with another program, SkimLinks has you covered. The company partners with more than 50 networks, giving you access to more than 48,000 e-commerce merchants.
Once you install the Javascript code onto your site, existing links will automatically be turned into affiliate links to start earning revenue.
Pros:
Many affiliate programs available
Seamlessly integrates into site
Robust analytics tools
Available toolbar extension
Low payout threshold
Cons:
Doesn't offer traditional display ads
Limited customer support
High fees
Payment Details:
30-day payout schedule, though some commissions can take longer
Payout options include check, direct bank deposit, or PayPal
Payment threshold is only $10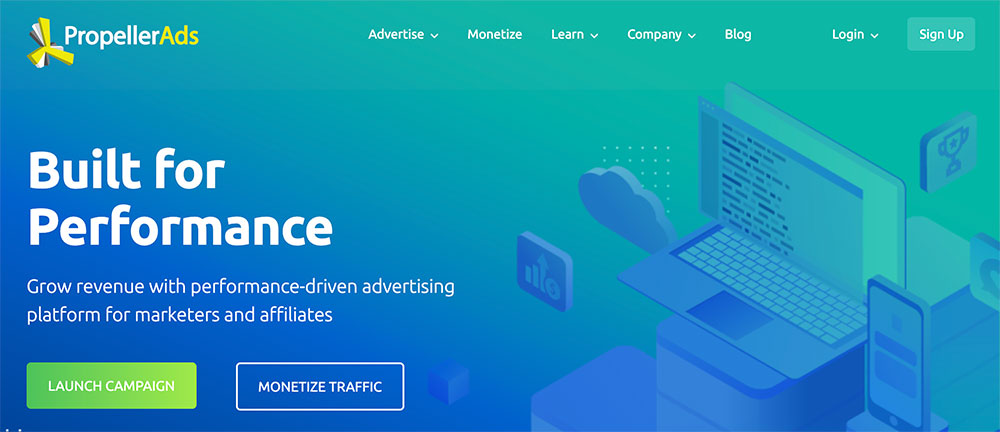 PropellerAds offers plenty of ways to monetize your blog. You can choose any type of ad you want. However, the platform does particularly well with pop-under ads. Getting accepted into the network isn't too difficult, but they do prioritize sites that deal with technology and digital media.
The cool thing about PropellerAds is that you can also monetize mobile sites and apps. Optimization tools are plentiful, making it easy to get the most out of the network.
Pros:
Many ad formats available
Large publisher community
Technology to bypass AdBlock
Can be used alongside AdSense
Cons:
Lower CPMs
No header bidding
Payment Details:
30-day payout schedule.
Payout options include PayPal, Payoneer, and wire transfer.
Payment thresholds are $50 for PayPal, $100 for Payoneer, and $500 for wire transfer.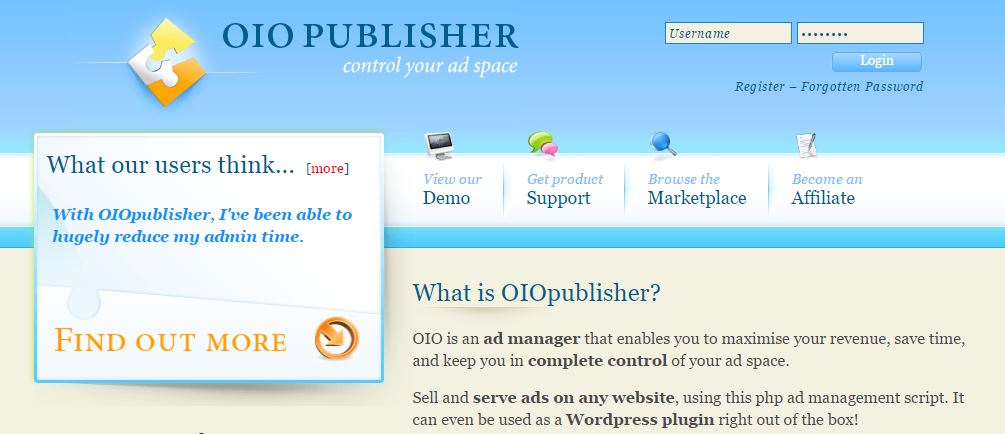 OIO Publisher is a WordPress plugin that allows you to monetize your website by managing your own ads. It's easy to use, although the setup process is lengthy. Once it's set up, the plugin automates many aspects involved in the process of selling ads on your site. However, you will still have to recruit advertisers.
There is an OIO ad marketplace available to help you with advertiser recruitment. The marketplace may bring you advertisers from time to time, but you can't count on it to fill up your ad space. You'll have to make an effort to reach out to advertisers on your own.
If you're a motivated salesperson, and your blog or website is attractive to advertisers, this tool offers many advantages that make it an excellent Adsense alternative. You receive upfront payment from advertisers, without having to wait for payouts. You won't have to share any of your earnings with a network. You don't risk getting banned or having your earnings reversed. You can negotiate directly with your advertisers, and form relationships with them.
There is an upfront cost for OIO Publisher. For motivated publishers, we think this tool is well worth the price considering the great value you get in exchange.
OIO Publisher also offers an affiliate program.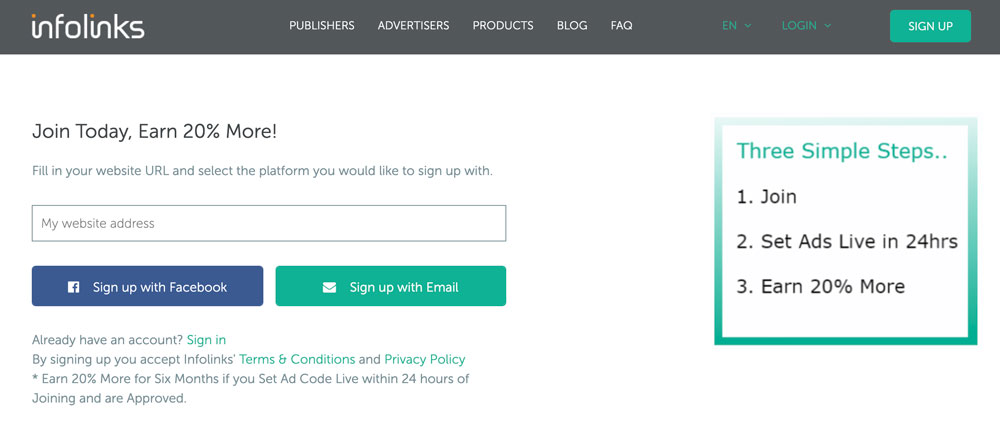 InfoLinks is one of the leading in-text advertising platforms. It automatically indexes your site and looks for appropriate keywords to display ads. In addition to in-text ads, the platform offers up display ads for your sidebar and expandable ads that can go in your content.
The network has a decent administrative tool to give you analytics about traffic and ad performance. It's where you'll manage your monetization efforts and take control of how ads affect your site.
Pros:
In-text ads
Good administrative tool
Easy to integrate into a site
Can be used alongside AdSense
Cons:
Doesn't have as much ad variety
Ads can be clunky on some devices
Long payout schedule
Payment Details:
45-day payout schedule
Payout options include PayPal, Payoneer, Western Union, ACH bank transfer, and eCheck
Payment threshold is $50 for bank transfers and $100 for Western Union
#11 – Adversal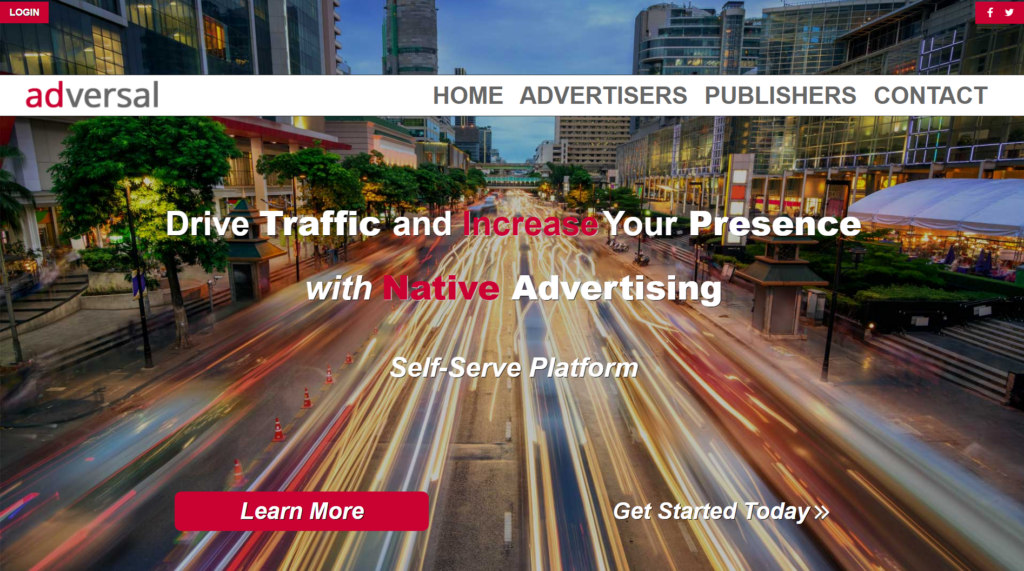 If you have a decent amount of traffic every month, Adversal is a great alternative ad network to AdSense. The company does have a strict traffic requirement. If you don't get at least 50,000 visitors a month, you will be rejected. The good news is that other than that, it's quick and easy to sign up.
Adversal offers many banner ad sizes and a few other discrete marketing options. The network even does affiliate marketing.
Pros:
Quick signup process
Low payout
Easy to use
Cons:
Not as many ad formats
Will not accept low-volume sites
Payment Details:
65-day payout schedule
Payout options are PayPal, ACH, and wire transfer
Payment threshold is only $20
#12 – AdBlade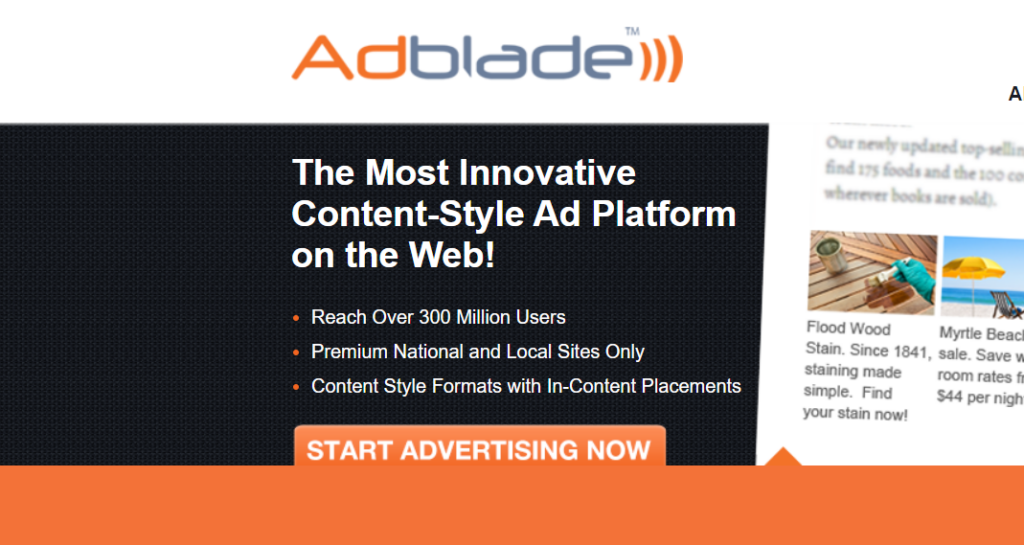 AdBlade has a pretty solid reputation among webmasters and advertisers. The company implements several security features throughout to protect your site. They work with reputable brands, so you don't have to worry about inappropriate marketing materials showing up on your site.
Native ads are this network's bread and butter. Related posts and aesthetically pleasing thumbnails are used to market products and services. This helps to keep the ads clean and unobtrusive.
Pros:
Native shopping ads and simple display ad units
Good security features
Powerful reporting tools
Good customer support
Self-serve platform
Cons:
Lower CPC and CPM
High payment threshold
Payment Details:
Net30 payment schedule
Payout options are Paypal, check, direct deposit, and wire transfers
Payment threshold is $100
#13 – Amazon Display Ads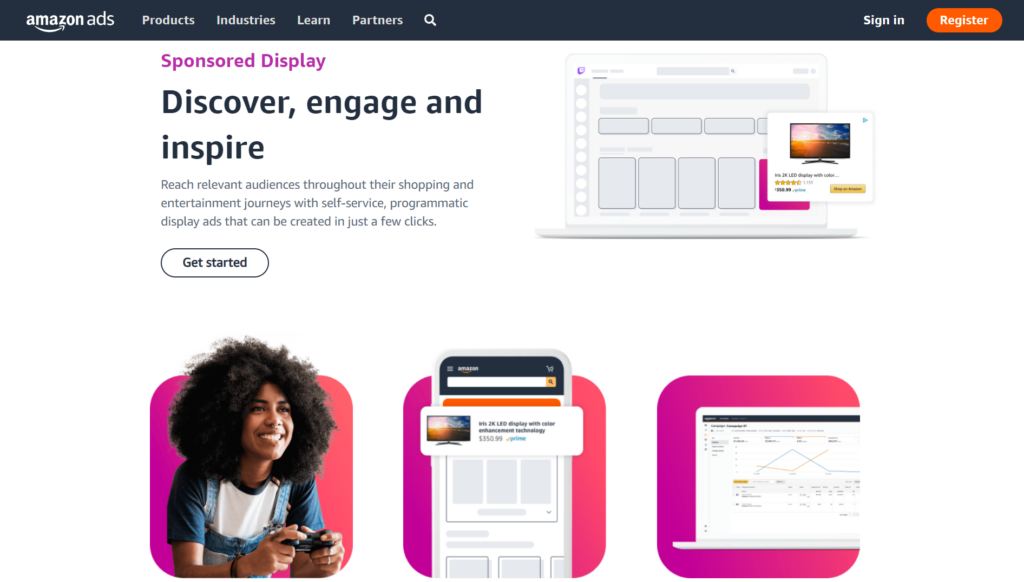 While Amazon is known for doing the advertising, the company also has a decent network to help publishers. Amazon Display Ads allow you to implement native ads and display ads on your blog. They can show specific products and provide a direct link to a trusted e-commerce platform.
Currently, the platform is best for sites with US and EU-based visitors.
Pros:
Native and display ads
Trusted merchant
Customization tools
Good customer support
Self-serve platform
Cons:
Lower click-through rate
Limited advertising opportunities
Long wait time for payment
Payment Details:
Pays up to 60 days after the calendar month
If you are interested in learning more then check my guide to building your own Amazon affiliate website.
#14 – RevContent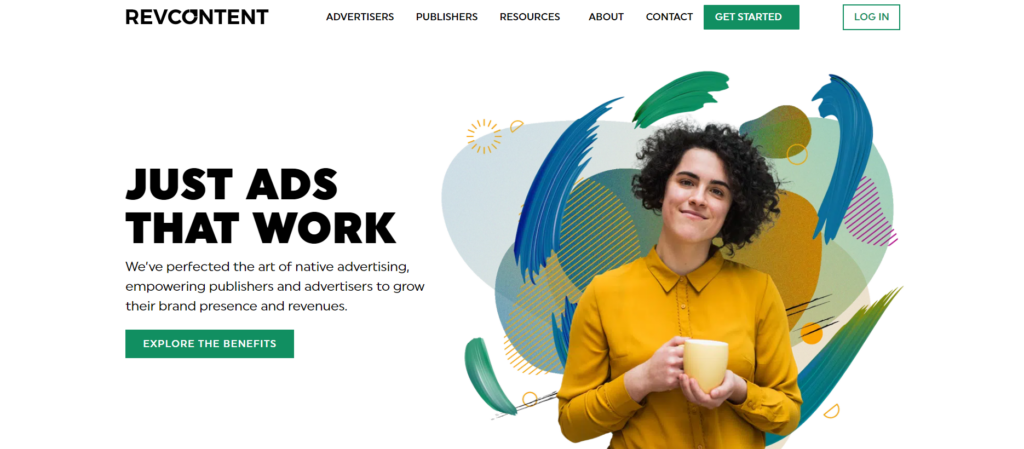 If you're lucky enough to get accepted into RevContent, you can take advantage of many tools. The platform is notoriously competitive and focuses on building a network of high-quality sites rather than accepting just anyone.
The good news is that publishers tend to get higher rates. Plus, the customer support is very impressive. The network offers a feature-rich administrative panel as well as in-depth reporting. Currently, RevContent does display ads, mobile ads, and video ads.
Pros:
Good rates
User-friendly control panel
Several ad formats available
Customizable widgets
Works with high-paying advertisers
Cons:
Strict acceptance guidelines
Won't accept sites with low traffic
Limited payout options
Payment Details:
30-day payout schedule
Payout options limited to PayPal
Payment threshold is $50
#15 – RevenueHits

RevenueHits is relatively new to the industry, but the network is already getting a lot of attention due to its innovative technology. The company offers contextual and geo-based ads. There's also a wide range of display-based ads, such as pop-unders, widgets, buttons, and more.
The network does its best to help your site reach its potential. There are some useful educational tools that help you understand the analytics and make the necessary changes to succeed.
Pros:
Wide range of ad types
Lax application requirements
Simple dashboard
Doesn't charge payout fees
Cons:
No video ads
Pays per action, not impressions
Doesn't update analytics in real-time
Payment Details:
Net30 payout schedule
Payout options include PayPay, Payoneer, and wire transfer
Payment threshold is $20 for PayPal and Payoneer, $500 for wire transfers
#16 – AdCash

AdCash is a network that covers locations all over the world. While other networks will only work if you have a US-based audience, that's not the case with AdCash. This can help you increase your income significantly.
The ad network offers many different ad-types. They even have anti-AdBlock technology. You can easily integrate AdCash into your site in just a few minutes. Thanks to the well-designed control panel, managing your ads and viewing statistics is a breeze.
Pros:
Great ad variety
Real-time statistics
Anti-AdBlock technology
Good customer support
Transparent pricing
Cons:
Pays per action, not impressions
Doesn't update analytics in real-time
Payment Details:
Monthly payout schedule
Payout options include bank transfer, PayPal, Payoneer, Skrill, Webmoney, and Bitcoin
Payment threshold is $25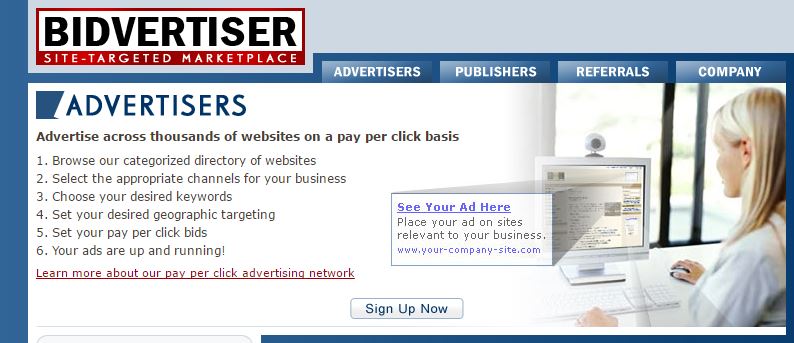 If you're looking to create multiple revenue streams, BidVertiser may be for you. The platform pays you for conversions and clicks. Several bonus opportunities and a referral program are available as well, giving you plenty of opportunities to earn.
High page views are key to success on BidVertiser. Advertisers can bid to get on your site. This can lead to higher rates. There are some caveats to this bidding feature. For one, it sometimes means visitors will get an irrelevant ad. Also, you must be popular enough to get noticed by advertisers before they start bidding for your site.
Pros:
Pays for clicks and conversions
Advertisers bid for ad space
Customization features
Referral program
Analytics tools
Cons:
Rates aren't the best
Doesn't always provide relevant ads to your site
Must be established to benefit from bidding
Payment Details:
Net30 payment schedule
Payment options include check and PayPal
Payment threshold is $10 for PayPal and $100 for check
Available Ad Types
As we mentioned earlier, AdSense's biggest benefit is that it provides contextual ads. It was the first major ad network to do so. The company also does display ads, but there are so many different options out there to publishers. Here are some available ad types you can get with a Google AdSense alternative.
Display Ads
One of the most basic types of ads you can incorporate into your site is display ads. These are the banner and sidebar ads you see on many sites around the Internet. Typically, they feature some artwork and copy to get the message across. They can be placed anywhere, including in the header, footer, sidebar, or within the content itself.
Contextual Ads
While Google may have revolutionized contextual ads, AdSense isn't the only network that does them. Contextual ads are designed to put the right ads in front of the right people. Artificial intelligence is used to scan a site's content and look out for keywords pertaining to the content. Those keywords are then used to choose which ads are displayed. This type of digital marketing is great for publishers because it ensures that ads work well with the site.
Native Ads
Native ads are a form of contextual advertising. The primary difference is that the marketing media is specifically designed to look like standard content on the site. It allows the ad to blend into the content seamlessly so that it's not obtrusive to the reader. Native ads can come in the form of articles, advertorials, videos, and more.
In-Text Ads
Not to be confused with targeted text ads for search engines, in-text ads are placed within an article. Certain keywords are highlighted in the text. When the visitor hovers their mouse over it, a small pop-up ad box displays the actual marketing material. It's discreet, unobtrusive, and effective.
Video Ads
Video ads aren't just reserved for YouTube. These videos are placed on a site like any traditional display ad. However, they're often set to automatically play once the page is loaded. Some networks allow publishers to install a video player that cycles through multiple ads when the visitor is browsing.
Interactive Media Ads
Last, but not least, there are interactive ads. This form of advertising is a bit rarer, but it can be quite effective. As the name would suggest, these ads require direct interaction from the visitor. They can utilize animations, question-and-answer pop-ups, and more.
Things to Consider for Your New Ad Network
Before you choose an advertising network, there are many things you should consider. Monetizing your site should be about more than just creating a revenue stream. You need to consider how it will impact your site and what type of experience you'll have managing it.
Customization
Not all networks allow you to customize the appearance of ads. Those that do, however, typically provide you with the most flexibility. You can change color schemes, sizes, and more. It's a great way to maintain the overall aesthetics of your site without having to sacrifice monetization.
Ad Variety
Having a wide variety of ads to choose from lets you take control over how your space is being used. You might want to use traditional display ads on one page while implementing contextual options on another. Whatever the case may be, having those options can make all the difference.
Also, consider the types of advertisers a network works for. An ad network is only as good as its client base. Larger networks will have thousands of companies that you can work with, so keep this in mind as you compare providers.
Rules and Regulations
The biggest disadvantage of Google AdSense is its strict rules, so choose a network with rules that you can stick to. Some networks will only work with certain types of sites. For example, it's not uncommon to see networks barring sites from certain countries or niches.
Also, take a look at the rules you'll need to follow after you've started a campaign. Are there any guidelines for layout? Do you have to censor yourself in future posts?
Minimum Payouts
For Google AdSense, you have to make at least $100 in ad revenue before you can request a payout. If you're running a smaller site, it may take you a while to meet that threshold. Luckily, there are some providers with smaller minimums or no account balance requirements at all!
Payment Methods
Once you make enough to get paid, how do you want that money to get to you? Networks with several different payment options are best. Some allow you to make bank wire transfers while others will only work with payment processors. The easiest forms of payment include check and electronic funds transfers to your debit card. You can also find networks that make payments through PayPal, Payoneer, Payza, and even Bitcoins.
Approval Requirements
Before you even attempt to sign up with a network, check with the approval requirements. Most have a strict approval process that you have to get through. Depending on the network, you might have to have a certain level of consistent web traffic or create a specific type of content. It's different for every network, so read make sure to take a look before you go through the application process.
Campaign Models
There are several types of campaign models available. They will directly affect how much you make. Most offer a flat rate based on page views and leads generated. Some also perform header bidding, which has a changing rate based on the results of an advertising auction. It's also a good idea to see common CPM and click-through rates to get a better idea of what kind of income you can make.
Fill Rate
A fill rate is a percentage that reflects how many ads were displayed versus how many requests were made to the server. Ad networks want to have the most impact for their clients as possible. As a result, ads don't always display to visitors because there was a low chance of a conversion.
A higher fill rate ensures that ads are being displayed as much as possible. It's important to remember that fill rate doesn't reflect attempts that were blocked by AdBlock. It's a figure that shows you how many ads were actually displayed to visitors. Some networks allow you to adjust the fill rate manually, which offers great control over your CPM.
User-Friendliness
Finally, let's talk about user-friendliness. Digital marketing can get very complicated, but that shouldn't mean that you can't monetize your site. User-friendly platforms allow you to learn more about how your site is doing and where income is coming from.
Some networks have robust analytics systems to give you a better idea of many performance parameters. There are even networks that allow you to install a plugin on WordPress for a hands-off approach. Consider your skill level and choose an ad network that provides you with the tools you need.
Conclusion
Who says you have to settle for Google AdSense? While it might be a powerhouse in the digital marketing industry, there are plenty of other networks out there vying for your business. Check out these ad networks and see which one works for you! Trying different monetization techniques can help you find the right fit and push your site to the next level.
The following two tabs change content below.
Jamie Spencer
My name is Jamie Spencer and I have spent the past 10 years building money making blogs. After growing tired of the 9-5, commuting and never seeing my family I decided that I wanted to make some changes and launched my first blog. Since then I have launched lots of successful niche blogs and after selling my survivalist blog I decided to teach other people how to do the same.
Latest posts by Jamie Spencer (see all)