Running a successful online business requires more than the ability to deliver high-quality products and services. From marketing and advertising to stocking inventory and building an audience, creating a successful business requires hard work and a commitment to the products or services you represent. Owning a dropshipping business is one way to break into the online eCommerce market, even if you are new to selling products from the comfort of your own home.
Understanding dropshipping and the basics of starting your own dropshipping business from the ground up is essential whether you have goals of selling traditional home goods or niche products with high demand.
Dropshipping is a method of selling merchandise which does not require the merchant to purchase and manage inventory personally. With a dropshipping business model, entrepreneurs are able to get their eCommerce stores up and running in less time and with less starting capital. Dropshipping business owners select products to showcase in their eCommerce store. Once a sale is made, the dropshipping business owner receives a percentage of the sale while a third-party fulfills and ships the placed order.
Dropshipping Vs. Selling Your Own Merchandise
Understanding the difference between a dropshipping business and managing your own inventory is highly advisable before choosing a dropshipping solution that is right for you. Some of the features of a dropshipping business include:
Large Inventory Selection: Choose from thousands of products to virtually stock in your eCommerce store as a dropshipper. Seek out trendy and popular products based on research to keep your eCommerce store stocked and thriving at all times.
No Storage Required: Avoid storing your selected inventory in a warehouse or storage facility when managing your own dropshipping business.
Avoid the Fulfillment Process: Generating sales is exciting. Fulfilling orders is not always so thrilling. As a dropshipper, avoid the fulfillment process and have all of your orders fulfilled and shipped by a third-party.
Low Start-Up Cost: Launching a dropshipping business provides you with the ability to start your business with a low investment and low overhead costs. Avoid investing large sums into products that you are not sure will sell. Simply find a dropshipping program or service that is right for you to begin stocking products to promote at no cost to you.
No Inventory Tracking: As a dropshipper, skip out on the tedious task of tracking inventory manually. Inventory tracking is completed by the product provider or merchant you choose to work with as a dropshipper.
Returns and Received Shipments: Allow a third-party to manage any returns your store receives as well as inbound inventory shipments when running a dropshipping business.
No Restocking Inventory: One of the biggest advantages of running a dropshipping business is the ability to sell products without managing the reordering of items and merchandise. Allow a third-party dropshipping company the responsibility of reordering products and keeping track of stock levels.
While owning a dropshipping business provides a myriad of features, selling your own merchandise also offers advantages such as:
Creativity: Developing your own products or having your products manufacturered provides for more creativity. Having the ability to get creative with product creation and development is a way to set your business and brand apart with unique results.
Selective Products: Creating your own merchandise allows you to be a bit more selective when choosing merchandise that is right for your business and the audience you want to reach. Whether you are choosing to use base products or if you are having items developed by a manufacturer, selling your own items provides more product flexibility.
Markup Flexibility: Owning a dropshipping business can limit you when you want to host sales or provide your customers with major discounts. Choosing the markup of your products is much more flexible when doing so as the owner of all of your merchandise. Dropshipping business owners receive a percentage of each sale they generate, which can limit the amount of flexibility you have if you are not the owner of all of your store's inventory.
ROI: Indiviudals who sell their own products and manage their own inventory may find they have a higher ROI. Using a third-party service to manage the inventory, ordering, shipping, and fulfillment of owning an eCommerce store can cut into profits while providing a stress-free dropshipping business solution.
Cons of Selling Your Own Merchandise
Owning your own eCommerce store and selling handmade or individual items you have created is extremely tempting when launching a business or brand for the first time. However, it is important to keep in mind that managing your own inventory and selling merchandise without a dropshipping solution can become tedious and overwhelming if you are not fully prepared to take on the task. Some of the disadvantages of selling your own merchandise and stocking inventory without automation include:
Required Capital: The capital required to launch your very own business with unique inventory and merchandise is extremely high, especially if you intend to develop customized products.
Risks: It is extremely risky to launch an eCommerce store while purchasing all your inventory personally, especially if you are new to running online businesses. If your merchandise does not sell, you simply lose out on the money you have chosen to invest in the products.
Managing Inventory and Stock: When you choose to own and sell all of your promoted merchandise, you become fully responsible for managing the stock and inventory of your shop at all times. Keeping track of sales, inventory, and items that are high in-demand can quickly become exhausting depending on your catalog size.
Accounting and Finances: Keeping track of your investments, losses, sales, and overall revenue becomes your full responsibility when managing an eCommerce store with all of your own merchandise. Building relationships with manufacturers, negotiating wholesale pricing, and even hiring additional staff to monitor trends and keywords are all part of owning a successful eCommerce business.
Manually Adding New Product Information: With a dropshipping business, you are often provided with a complete overview and description of the product(s) you choose to stock using your eCommerce storefront. When you own your own business and stock individual items you have had created, you are responsible for inputting proper copy and messaging for each new product you intend to sell.
Find a Niche for your Dropshipping Business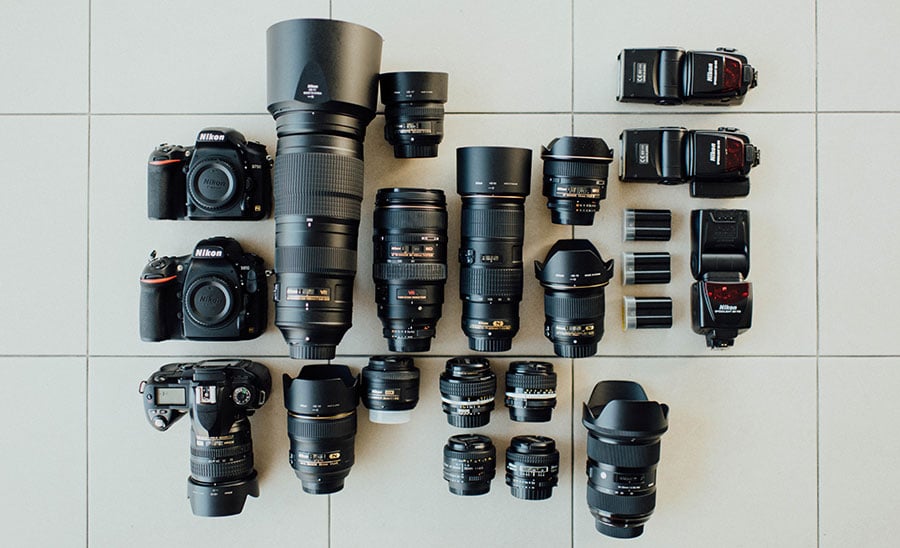 Before you begin seeking out a dropshipping service or company, it is imperative to understand the type of products you intend to offer with your new online business. Finding a niche to target is one way to drastically increase your chances of succeeding with a dropshipping business, especially if you are able to discover a market that is untapped or currently not providing prospective customers with all of the items they are searching for online. Finding the right niche is extremely important, especially if you intend to enter a market that is highly competitive or currently saturated when it comes to available products online.
Consider Your Own Passions
Consider your own passions, hobbies, and interests in everyday life while you are searching for a niche that is fitting for your dropshipping business. When you have a passion for the products you represent, it becomes much easier to remain motivated and enthusiastic about marketing and promoting your business and brand once you are ready to go live. Having a passion for your dropshipping business is a way to prevent feeling burnt out or discouraged, especially as you begin the process of sharing your brand and your products with the online world.
Do you enjoy hiking and spending time outdoors in nature? Consider seeking a dropshipping provider that offers state-of-the-art campaign and hiking gear. Are you interested in providing your prospective customers with art materials and supplies that are relevant to your own hobbies? Consider launching your dropshipping business with creative customers in mind.
Solve a Problem
Anytime you are thinking of creating your very own dropshipping company, it is essential to determine what problem you are solving in the process. Offering a plethora of items that can be found in thousands of stores nationwide is tempting, but it may not lead to the sales you desire for your dropshipping business. Providing products that are extremely useful and beneficial to your target audience is a way to expand your online reach while building a professional reputation for your business and brand within your target market.
Solving a problem is a key element involved in building any type of business, online or off. When your business has the ability to solve a problem for those who are interested in your products or services, it becomes much less challenging to generate leads and sales.
Research Top Competition
Once you have narrowed down the industries and markets you are interested in, begin researching your top competition online. Reviewing and comparing your top online competition is a way to gain valuable insight into the types of products that are most successful within the market you are interested in. Spend time reviewing the websites of your top competition while comparing layouts, eCommerce setups, and various features of each individual website. Ask yourself the following questions when visiting the official websites and eCommerce stores of your top competition:
Branding: How cohesive is the layout and design of my top competition's website? Is the brand immediately recognizable?
Navigation and Flow: How easy is it to navigate the website of my top competition? Is the navigation easily visible and accessible? Is the website mobile-friendly and responsive for users who browse using smartphones and tablet devices?
Layout and Design: Is the layout and design unique and original, or corporate and standard? Where are the products highlighted and promoted? What features are used to highlight products or to drive page views to individual product pages?
Checkout Process: How does the checkout process work on the website of my top competition? Is the checkout section easily accessible from the homepage? What type of payment methods are accepted? Is it possible to check out online using a guest account? Does my top competition provide virtual gift cards? Is it possible to enter in a promotional or discount code during the checkout process?
Shipping: Does my top competition offer free shipping or shipping discounts for large/wholesale orders? Does my top competition currently ship internationally? What shipping providers does my top competition use? How long is the shipping process?
Return Policy: Does my top competition currently offer a return policy for all items that are purchased through their website? How are returns handled (by your competition or by a third-party manufacturer)?
Research Preferred Niche Products to Determine Profitability
Once you have determined the best niche to target, begin researching niche products, pricing, and trends to learn more about which inventory is right for your dropshipping business. Research niche products using the websites of your top competition as well as major online retailers such as Amazon to gain insight into the price range of preferred items as well as the potential profit margin available to you.
Use Keyword and Phrase Research Tools
Eliminate the guesswork of choosing a niche for your dropshipping business with the use of free keyword and phrase research tools. Google Adwords provides a free keyword planning tool that is useful to learn more about top trending keywords in your market. Additionally, desktop-based solutions such as Google Trends can quickly provide in-depth traffic and trend reports on keywords and phrases that are most relevant to your business and the products you represent.
Monitor keyword trends and phrases that are most popular in your niche to implement products with a high demand that resonate with your online visitors and prospective shoppers. Keep track of various keyword trends and upcoming products to remain relevant to your current audience of followers and loyal shoppers.
Track Keywords With Immediate Alerts
Use tools such as Google Alerts to receive alerts any time a keyword or phrase you are tracking becomes published in the news or on various reputable websites or new organization hubs. Receiving immediate alerts about keywords and phrases you are currently tracking is an ideal way to stay current with the latest trends and innovations in your market and the industry you are targeting.
Finding Dropshipping Suppliers
Dropshipping is one of the Internet's best-kept secrets. While many tech-savvy shoppers think that their products are coming directly from the company they ordered, that may not be the case. Dropshipping has changed the way people do business online. Dropshipping suppliers hold onto goods and send them out to buyers whenever they're ordered. As a result, you never even touch the products you're selling on your online store.
To ensure that the process goes smoothly for both you and your customers, you need to work with a great dropshipping supplier. Unfortunately, finding a supplier that's right for you is a tough task all on its own. You see, suppliers are usually small companies that don't do much in terms of advertising. Some of the best companies out there won't even show up on a Google search page. So, to find a supplier that's right for your business, you're going to have to work a bit harder. Here are some tips and tricks on how to find a dropshipping supplier.
Do Your Research
First and foremost, you need to do your search. You need to understand your own business, the needs of your customers, and what types of items will sell well. This can help you narrow down your options when it comes to suppliers. There are dropshipping suppliers for pretty much anything you can think of, no matter how niche it may seem. Understanding the particular market niche that your business fits into can make it easier to find a dropshipper that you can rely on.
Overseas vs. Domestic Suppliers
Chances are, most of your supplier options are going to be overseas in China. A lot of dropshipping companies are directly connected to the manufacturer. This is great for streamlining the order fulfillment process. However, overseas suppliers do come with their own risks. For one, orders tend to take a lot longer. Shipping an item to a customer can take several weeks depending on the chosen delivery method. Secondly, there's the language barrier. It can be difficult to get assistance when you need it most.
Domestic suppliers in the United States, while rarer, do exist. They can solve a lot of the problems associated with foreign suppliers. However, they tend to be limited in terms of the products they offer. Furthermore, prices are often higher because they are located here in the United States.
Business Practices
While you may be the one advertising and selling products to your customers, your supplier can still affect your business and how its viewed by the general public. You need to figure out as much about a potential supplier as possible before you decide to work with them. Figure out how they do business and see if it works with your company's needs. A dropshipping supplier might look good on paper. However, digging a bit deeper into the fine print of their service may show that the company has less-than-ideal ways of handling things like refunds or shipping disputes.
Understand Fees and Minimum Order Policies
Dropshipping providers make their money a couple of different ways. It's important that you understand how the company's fees work so that you can rest easy knowing that you're getting a fair deal. Some suppliers charge a monthly fee. This usually means that they are a directory that can connect you to hundreds of suppliers at once. Examples of include AliExpress, Doba, and SaleHoo. In addition to the monthly fee, you may have to pay for service from each individual supplier. It's something you should clarify before making a commitment.
Another thing to consider is the minimum order size. The whole point of using a dropshipper is that you don't have to invest in any warehouse space or handle the product yourself. Unfortunately, minimum orders may prevent you from taking advantage of that benefit. If the dropshipper does have a minimum order fee, make sure that they will still hold onto your product. This is a very popular way of doing business. You would pay the minimum order fee and the dropshipping supplier will simply fulfill orders as they come in until the minimum is met.
Initiate Contact and Get References
Once you find some good candidates, initiate contact. Use your first contact, whether it's through email or a phone call, to establish a good working relationship. It will be very difficult to get assistance if you start your relationship with your supplier out on the wrong foot. Be friendly and ask all the questions you need to ask.
Also, see if they would be willing to provide you with some references. Many dropshipping suppliers are happy to give you contact information for some current or former clients. You can then give those people a call to see how working with the supplier really is.
Make Sample Orders
The best way to see how a dropshipper performs is to put yourself in your customer's shoes. Make a couple of sample orders. Not just from the suppliers you're thinking of going with, but also their competitors. This will give you the opportunity to compare and contrast service quality firsthand.
Pay close attention to every detail. Make note of delivery times and scrutinize the packaging. Remember, this is the same experience your customers will have when they order something. So, if there are any big red flags, don't ignore them.
Consider Multiple Suppliers
Even after you have found a supplier that you want to work with, continue with your search. It's always a good idea to dropship from more than one provider. For one, you'll have a wider range of product options for your customers. Working with multiple dropshippers gives you the opportunity to expand your business offers significantly. You may also be able to take advantage of additional services, such as custom labeling. Not all dropshippers will do private label products. Having a good working relationship with a few that do can do wonders for growing your brand.
One of the biggest reasons to work with more than one supplier is just peace of mind. While most dropshipping providers are pretty reliable, things can change in an instant. What would you do if your sole dropshipper decided to close up shop for good? Your business would suffer. Having sales going to multiple dropshippers ensures that your customers always have something to buy.
Dropshipping Providers to Try
The biggest issue that most new dropshipping business owners face is simply finding a supplier to begin with. These companies are not easy to discover, especially if you're a beginner. Here are a few providers to get you started on your search. These providers can connect you with thousands of different suppliers and millions of unique products.
AliExpress
AliExpress is one of the most popular websites to find individual dropshipping suppliers. It's an international marketplace that offers access to millions of products. You can find suppliers based on the particular product you're after. Simply perform a search and you can connect with the supplier from there. The best part of AliExpress is that there is no monthly membership fee. It's free to sign up and get started.
Doba
Based in the United States, Doba is a platform that's designed to connect business owners like yourself with suppliers around the world. The supplier takes care of all the shipping so that you don't have to do a thing. There are plenty of products to choose from, ensuring that you can find something to offer your customers. It is a paid service, costing at least $29.99 a month.
WholeSale2B
Boasting over a million different dropshipping products, WholeSaleB2 is all about efficiency and streamlined operations. They have many dedicated apps and tools for specific platforms, such as eBay and Amazon. There's even an automatic product listing tool so that you can start selling as quickly as possible. Currently, the price for using the service will depend on where you plan on selling the dropshipped items. You can expect the price to be around $30 a month. WholeSale2B does offer discount pricing if you pay for a year in advance.
SaleHoo
SaleHoo is a simple and efficient service that's great for beginners. It's a directory service that connects business owners with dropshipping suppliers. Currently, SaleHoo can provide you with access to over 1,000 dropshipping suppliers, all of which are vetted and approved. The cost of membership is relatively affordable compared to other options. It costs roughly $67 per year.
Wholesale Central
Wholesale central is a bit of a unique service. It's completely free to use. It's designed to help dropshippers find suitable suppliers based on their niche. Essentially, it's a giant directory that's categorized by product type. When you choose a product, you'll be met with a list of suppliers that you can then contact.
Building a Brand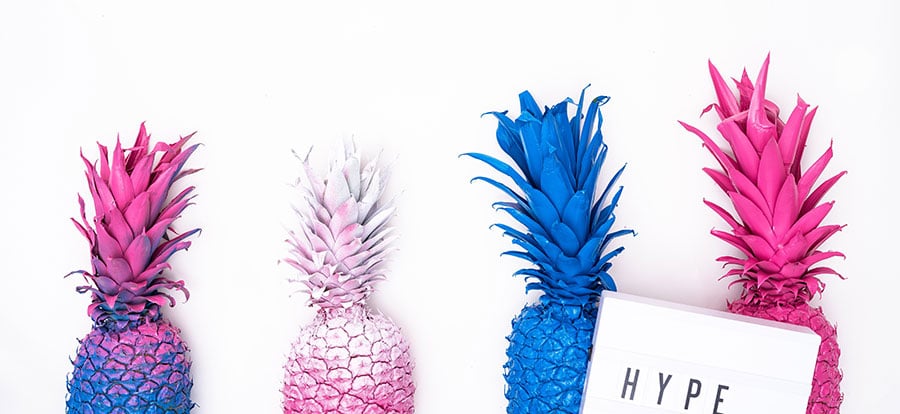 Branding any business is essential to stand out from the competition while solidifying a position in a preferred market or industry. When a business does not take branding seriously, it is much more likely to fall short of expectations when promoting products or attempting to gain the interest of prospective customers. Proper branding helps individuals to better remember brands and businesses along with the purpose they serve and the products or services they provide.
Notable brands today range from Facebook and Coach to Under Armour and Apple. When you think of today's top brands, their logo and brand aesthetic becomes immediately present in the mind. Successful branding is possible with keen attention to detail and an understanding of how marketing plays a pivotal role in building a large audience and following.
Developing your brand and how you want your dropshipping business to be viewed by potential customers is necessary to keep in mind whether you intend to sell unique yard tools or if you are catering to an audience who has a love for Bohemian-themed home decor.
Choose a Name for Your Business
Choosing a name for your dropshipping business is one of the most important decisions an entrepreneur makes when moving forward with a new venture. The right name has the power to make or break a brand, especially one that is designed to stand out from the competition. Before settling on a name that is suitable for your business and the niche you are targeting, research your preferred name to verify that it is not already in use for an established business. Ensuring your business name is not taken or copyrighted elsewhere is imperative to prevent potential legal and financial liabilities if you choose to move forward with your name choice without conducting thorough research.
Aesthetic
Creating and selecting an aesthetic for your brand is also an important element involved in branding a business. When you want your business and brand to stand out, choose the aesthetic that is optimal for the audience of consumers and shoppers you want to reach. The aesthetic of a brand is the overall feel and message that is conveyed with the use of colors and various design styles.
Brands who solely target an audience that is more creative or that prefers homemade crafts may find themselves using Bohemian colors, light font colors, and whimsical design in their marketing due to their highly specific audience. Determining whether or not it is important to choose a unique aesthetic for your dropshipping business is necessary before you begin crafting the layout and overall presence for your website.
Consider Your Intended Audience
As the owner of a dropshipping business, it is extremely important to understand the audience and demographics you intend to reach with the products you choose to stock and promote. Consider the details of the demographics you want to reach with your dropshipping business, such as:
Age Range: Target online shoppers based on the age range that is most likely to find your products interesting or useful in their everyday lives.
Location: Hone in on your target audience by targeting individuals in various locations, climates, and zip codes
Gender: If your dropshipping business offers items that are designed for women, target only women when launching new digital marketing campaigns.
Interests and Hobbies: Target prospective customers online by implementing keywords that reflect their own shared interests and hobbies when creating new online campaigns.
Research Demographics
After you have a clearly defined audience you want to reach with your dropshipping business, conduct additional research to ensure the audience is currently in the market for the products you intend to showcase and sell. Research the buying and selling power of the demographics you want to reach while also learning more about other popular items that are currently being purchased by your prospective customers. Use major online retailers such as Amazon.com to research products similar to your own to learn more about top sellers while reading reviews from verified purchasers. Get to know what is most important to those you want to reach with your products by reading reviews and testimonials on similar products of your own.
Establish Your Business Legally
Establishing your business name and intended operations legally is a must as a new dropshipping business owner. Trademark the name of your business and determine what type of business you want to register your company as when starting out. Some of the most common types of business formations possible include a C-Corp, S-Corp, and an LLC (or Limited Liability Company). When first starting out, consider registering your business and your business name as a standard LLC to minimize financial and legal risk while operating.
Because laws vary by state throughout the US, it is highly advisable to speak with an attorney who specializes in business management and business creation along with a business advisor before choosing the business formation solution that is right for you.
Once you have formally registered your business name and your business as an operational entity, you will then receive your business EIN (Employer Identification Number) or tax ID so you can officially begin selling merchandise and generating revenue online with your dropshipping website.
Setting Up Your Dropshipping Website
In this section, we'll go through some of the ways you can set up a website for your dropshipping business.
Selecting a Domain Name
Selecting a domain name is another important element involved in launching your very own dropshipping business. A domain name should reflect the official name of your business and brand as closely as possible. If you are in the developmental stages of starting a new business, choose a business and domain name that are both available to streamline both marketing and networking opportunities once your dropshipping company is established legally.
Some factors to keep in mind when choosing a domain name include:
Match Your Company Name: Choose a domain name that is representative of your official brand or business name to prevent confusion when appealing to prospective visitors and customers.
Spelling: Choose a domain name that is easy to spell, allowing users with the ability to easily recall your domain in the future.
Numbers and Special Characters: Avoid using numbers and special characters as much as possible when choosing a domain name for your dropshipping business. Numbers and special characters or dividers in words can cause confusion or lead to visitors accessing an entirely different website altogether.
Competition: Always research domain names you have in mind to verify that you do not have competition using the same (or similar) name. Research alternative domain extensions such as .net and .org before registering your official .com domain name to avoid running into other businesses or organizations using the same name.
Domain History: it can be worthwhile checking sites such as archive.org or SEO tools such as ahrefs to check the history of the domain and make sure it hasn't hosted illegal or nefarious content in the past.
When it comes to registering domain names I recommend Domain.com – I have secured an exclusive 25% discount for readers of this website which will make them one of the cheapest for most of the popular domain extensions.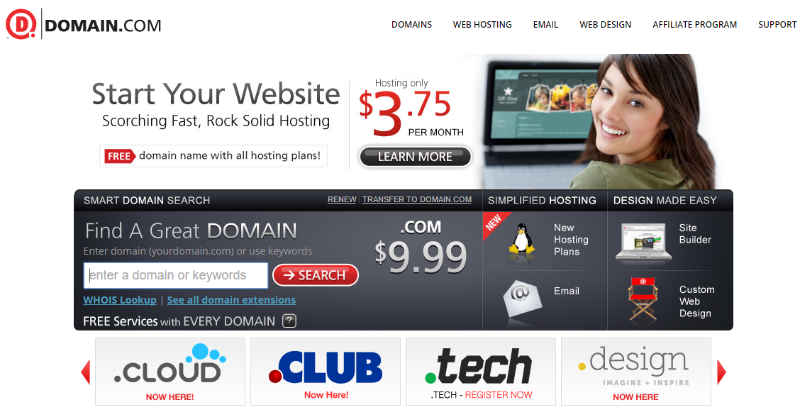 Choosing a Web Hosting Provider
Choosing a web hosting provider is another decision to make as the owner of a dropshipping business. Some dropshipping providers may offer the opportunity to purchase web hosting while using their services. While convenience is extremely tempting, it is important to note that not all dropshipping providers have the ability to deliver high-quality web hosting solutions. When searching for a web host that is right for your business, be sure to compare and review hosts along with features such as:
Uptime and Reliability: Seek out a web host provider that has an uptime guarantee of 95%-99.9%. The top web hosts often boast at least a 99% uptime guarantee. Ensuring your website has minimal downtime or timing out issues is imperative as an eCommerce store owner.
Scalability Options: Find a web hosting provider that offers the opportunity to scale and expand your business with ease. Web hosts should be prepared to upgrade a current hosting package without voiding or risking the loss of data for their clients.
Speed and Loading Time: The speed and loading time of a website greatly impacts a visitor's stay anytime they visit a new website. Read real client testimonials and reviews on web hosting providers you are interested in using before making a decision.
Dropshipping Support: Always verify that the web host you are interested in supports the dropshipping service or platform you are interested in using. Not all web hosts are compatible with third-party services, plugins, or scripts that are necessary to launch an online dropshipping business.
Customer Support: Customer support is paramount when choosing a web host to rely on for your online dropshipping business. Ensure the web hosting provider you choose offers multiple methods of communication for clients. Find a web hosting provider that not only offers a standard web ticket platform for customer service, but also a live chat, email address, and the ability to contact the service provider via telephone if necessary. The more customer service a web host provides, the easier it is to maintain a website with minimal downtime or loading issues.
One-Click Software Installs: Choose a web host that offers one-click install options for software such as CMS (Content Management Solutions) or eCommerce platforms such as WooCommerce. One-click software installations are also optimal if you have an interest in creating a separate blog, message board, or another feature that is relevant to your visitors and loyal shoppers.
Over the last 6 years I have written dozens of hosting reviews the host I recommend for all beginners is Hostgator (review) they offer a very good service at a great price. Bluehost (review) is also another decent web hosting service to consider.
Use a CMS to Manage Your Website
One option to consider when you are launching your own website is to utilize a CMS, or content management system.
Popular CMS solutions include WordPress, Joomla, and Drupal. Depending on the dropshipping service or solution you choose, implementing a CMS can greatly ease the task of updating and managing your website within minutes.
The most popular CMS used among eCommerce store owners and dropshipping businesses is WordPress. WordPress is a completely free CMS solution that provides an array of features and advantages when building a website, even if you are unfamiliar with programming, coding, and design yourself. Using a CMS is a way to manage your website and eCommerce storefront easier and more effectively with a comprehensive and robust administrative panel with quick access.
There are many advantages of using a CMS solution such as WordPress when building a dropshipping business of your own. Some of the most notable advantages of WordPress include:
Free: WordPress is free of charge and provides instant access to all of the features that come with the CMS solution. WordPress is also often easy to install with a web hosting provider that offers one-click installations for freeware such as WordPress.
ECommerce Integration: WordPress allows the integration of eCommerce platforms such as Shopify and dropshipping services along with WooCommerce, a free WordPress eCommerce plugin. Seamlessly integrate your current eCommerce website with WordPress.
Layouts and Themes: Take advantage of both free and premium custom WordPress themes to fit your website and your company's branding. Edit or customize your own layout with preferred CSS. Update your website with a new layout or theme in just seconds with a few clicks from the WordPress administration panel. Find a WordPress layout or theme that is comprehensive and relevant to the audience you want to reach. Personalize the theme of your choice to stand out from your competition while implementing the aesthetic and overall feel of your brand's logo and preferred color scheme.
Easy Access Admin Area: Easily access the administration panel of your WordPress website to make necessary changes and updates to your website within seconds. Add new content, blogs, and important updates without the hassle of programming each individual page you publish. Implement SEO via keywords, headers, and tags in each piece of content you produce. Upload new inventory images and products via the administrative panel of your WordPress site.
Plugins: Add plugins that are most relevant to your dropshipping business via the admin area of your website. Search for and download both free and premium WordPress plugins within minutes. Use plugins to increase engagement, share social media URLs, and prompt users for their email addresses each time they visit your website.
Payment Gateways: WordPress is compatible with payment gateway plugins for individuals who wish to sell products on their website. In addition to solo plugins, WooCommerce is also supportive of multiple payment gateways for both individual eCommerce storefronts and dropshipping businesses.
If you find Woocommerce too difficult to use then you could set up a website with Shopify.
Selecting a Theme and Layout Design
Choosing the theme and layout design of the website for your dropshipping business also matters, especially when you want to expand your online reach while establishing a professional presence. Consider the impression you want to give when users first visit your website for the first time. What type of websites is your audience visiting regularly? Do they prefer modern and sleek websites with an artsy twist, or websites that are corporate and straight to the point?
How will your users be accessing your website? Are they more likely to discover your website while browsing using a traditional web browser, or do they enjoy searching for products similar to your own using a smartphone or tablet device? Are your dropshipping products optimal for a high-end market or are you appealing to individuals with large families who enjoy coupons and saving as much money as possible while shopping? Consider the type of brands your audience followers and is aware of while choosing and developing a template for your website that is most reflective of your brand.
Minimize Your Website's Bounce Rate
A website's bounce rate is the percentage of users who leave a website after only viewing the first page they visited (or landed on via a marketing campaign or social media). The higher a website's bounce rate, the more likely that there is an underlying issue causing visitors to leave rather than stay and learn more about potential products they may find useful or interesting. Bounce rates over 50% are indicative of potential layout and theme problems as well as the overall navigation of a website. To reduce the bounce rate of your dropshipping website, keep these tips in mind:
Loading Speed: The overall loading speed of a website drastically impacts a website's overall bounce rate. Ensure you choose a web host that provides fast loading times regardless of the size of your website.
Timing Out: Websites that cause users to experience frequent timing out have much higher bounce rates than websites with a streamlined browsing experience.
Too Many Graphics: Adding too many graphics, products, animations, or other forms of media to your website's homepage (or any other landing page) can drastically increase your site's bounce rate. Users are seeking information immediately upon visiting a website and do not want to feel bogged down or hindered by a website that is cluttered and crowded with graphics and animations that require extensive loading time.
Dysfuctional Navigation: If your navigation is not easy to spot or work (especially on mobile devices), users are less likely to stick around to learn more about the products and services you offer.
Outdated Design: Websites with layouts and designs that are outdated are likely to have a much higher bounce rate than websites and eCommerce platforms that take design and branding seriously. As a dropshipping business owner, you only have one opportunity to make a positive impression on your visitors and prospective shoppers. Avoid using outdated, blurry, pixelated, or simply unappealing graphics, photography, and iconography when developing the layout and theme for your eCommerce storefront.
Clutter: A dropshipping store that appears cluttered with too many products or products that are not relevant to one another is likely to have a higher bounce rate than a website that is focused on a specific niche. Avoid adding too many products to one page (including your homepage) to minimize your website's bounce rate while still attracting users to featured and promotional items you are showcasing.
Irrelevant Products: Sharing products that are irrelevant to your brand's name and purpose can quickly cause visitors to become disinterested in your dropshipping business. Ensure each of your web pages remains cohesive with the type of products and niche you are representing.
Mobile-Friendly and Responsive Layouts
Regardless of the market and niche you want to reach with your dropshipping business, it is essential to implement a layout for your website that is both mobile-friendly and responsive. Mobile-friendly and responsive web design can make or break the success of a website, even if it is a site that is not designed for commercial purposes. A website that is mobile-friendly and responsive will not have trouble loading with a proper format, regardless of the device used by visitors to access the site. When a website is coded with mobile and tablet devices in mind, it will simply rearrange the content and navigation system you have in place to fit the screen of the user.
When a website is not mobile-friendly or responsive to a user's browser and device, it is much less likely to retain the interest of online visitors. Websites that are not responsive and mobile-friendly often have a much higher bounce rate.
Implement Relevant Plugins
Using a CMS such as WordPress provides you with the opportunity to implement plugins that are most relevant to your dropshipping business and the consumers you want to reach. Plugins can greatly improve levels of engagement on your website while keeping visitors coming back for more. Plugin types to consider when using a CMS such as WordPress to manage your dropshipping business include:
SEO Plugins: SEO plugins for CMS solutions help to boost a website's search engine optimization through tags, proper formatting, and keyword targeting. Use SEO plugins to gain an overview of how your website is found online and which content is most appealing to your target audience.
Social Media Sharing Tools: Social media sharing plugins provide your visitors with the opportunity to quickly share content, products, and updates you publish with their own social media following. Social media sharing plugins are useful tools that incentivize engagement on websites while helping to boost a website's SEO through the use of social media platforms such as Facebook, Twitter, Instagram, and Pinterest.
Live Chat: Use a live chat plugin to instantly and automatically connect with visitors and prospective customers on your website. Store conversation logs and keep track of frequently asked questions to address them globally on a FAQ section of your website.
FAQ System: Implement a FAQ plugin to answer common questions your website receives. Use a FAQ section to inform visitors who are interested in purchasing from you but require additional information before completing their order.
Newsletter Subscription Plugin: Use a newsletter subscription plugin to capture and collect email addresses of visitors and those who have purchased from you in the past. Use your collected emails to build a comprehensive email marketing campaign along with retargeting campaigns to hone in on your target demographic using an intimate method of communication.
WooCommerce: WooCommerce is an eCommerce plugin developed exclusively for WordPress. WooCommerce provides ample customization options when launching and hosting your own eCommerce store.
Comments/Conversation: Commenting and conversational plugins allow your website visitors the ability to leave their opinions and thoughts on blog posts and updates you share. Commenting plugins drastically increase a website's engagement while helping to build a sense of community among visitors and loyal followers.
Portfolio/Gallery: Portfolio and gallery plugins are optimal for dropshipping business owners who are interested in showcasing products and imagery in a professional manner. Use gallery and portfolio plugins to show various angles of products while doing so with a highly customizable gallery template and theme.
Slideshow/Animated Galleries: Create animated galleries and slideshows to showcase featured and newly released products within your eCommerce storefront or even on your website's homepage.
Marketing Your Dropshipping Business
While choosing the right products and a suitable niche are both major factors of launching a successful dropshipping business, marketing also plays a pivotal role in determining the potential of a new online dropshipping storefront. Effective marketing campaigns and strategies are powerful elements involved in the process of building a business, regardless of the market or niche you are interested in. Without a solid marketing strategy, reaching your intended audience can quickly become stressful, overwhelming, and nearly impossible. Understanding both traditional versus digital media methods can drastically increase your chances of developing campaigns that are well-liked and well-received by the audience you are targeting.
Traditional Vs. Digital Media
Marketing and media have drastically shifted with the advent of the internet, social media, and smartphone technology. While traditional media is still used in widespread and national campaigns, digital media and marketing have become more popular and commonplace than ever. When you are running an online dropshipping business, focusing on digital avenues to market your products and brand is highly recommended to avoid wasting or overspending your allocated advertising budget. Understanding the variety of digital marketing solutions is a way to choose a campaign strategy that is optimal for your dropshipping business and the products you represent.
Print Media Options
Marketing your products via print media is one possibility as a dropshipping business owner. Using local newspapers, circulars, or even relevant magazines can boost brand awareness offline and in local areas. While print media is widely accessible and available for those with any budget, it is not always effective when promoting an online-only business using traditional print mediums.
Consider the demographics of the individuals who are most likely to read print magazines or publications you are interested in advertising in. It is also important to consider the likelihood of a reader who is browsing the publication you have placed an advertisement in to visit a website that is being promoted. The ROI of printed media ads for an online dropshipping business is not likely to outperform that of targeted digital marketing campaigns.
Radio/Television/Podcast Marketing
Radio, television, and podcast marketing are also solutions for dropshipping business owners who are looking to spread the word of their website and brand name. Using radio, television, and podcast marketing can quickly add up in cost, which is why it is so important to compare pricing and potential ROI for each ad you launch. How easy is your website's name to remember when heard only via audio, rather than seeing the name of your store and website in written form? What is the age range and demographics of the audience who is listening to the radio or podcast ads you create? What type of metrics are you able to obtain from each individual campaign you run via radio, television, and podcast? What is the benefit of choosing radio, television, or a podcast to promote our dropshipping business as opposed to launching digital media campaigns?
PPC/SEO-Based Marketing
Two of the most common forms of marketing used with online businesses include PPC (Pay-Per-Click) and SEO (search engine optimization) marketing. PPC marketing allows you the opportunity to hone in on specific keywords and phrases you want to target each time you launch a new online marketing campaign. PPC campaigns also allow buyers to bid on each click they receive, only paying for successful ads that result in additional visitors and page views on your website. Using PPC marketing is ideal if your website is new to search engines and if your dropshipping business is a brand that is unfamiliar to most online shoppers.
SEO-based marketing focuses on improving the overall relevancy of top keywords and phrases used within your dropshipping storefront. Focusing on improving keyword choice and seeking out products that are most relevant to trendy and popular keywords in your niche is a great way to boost your website's ranking within top search engines such as Google and Bing.
Email Marketing Campaigns
While social media and blogs are extremely useful tools to build an online presence, email marketing campaigns are still one of the most popular methods to build a following of loyal and dedicated supporters. Email marketing campaigns provide a unique method of communicating with newsletter subscribers, website visitors, and loyal customers. With email campaigns, reach individuals based on segmented audiences you create. Some segmented audiences to consider when organizing your email list include:
First-Time Subscribers
Return Visitors (Not Yet Customers)
Repeat Customers
Visitors From Specific Ads on Social Media/Search Engines/Third-Party Websites
Subscribers Received Directly From a Digital Media Campaign
Social Media Campaigns
Social media has become more prevalent than ever for marketers and professional advertisers. Using social media is a great way to expand the audience you appeal to while maximizing your online reach. Create social media pages for your dropshipping business using platforms such as Facebook, Twitter, Instagram, and even Pinterest based on the audience and demographics you intend to target.
Social media platforms such as Facebook and Instagram currently offer a complete ad service to launch digital campaigns directly to specific demographics using the social media network itself. Both Facebook Ads and Instagram Ads provide some of the most comprehensive data reports and analytics to best monitor each individual campaign you run to advertise your products and dropshipping business.
Implementing A/B testing has never been easier than with social media platform services such as Facebook Ads and Instagram Ads. Set and stick to any budget you have available while tweaking your CTA (call-to-action), headline, and graphics for each individual ad you run when implementing A/B testing into your dropshipping marketing strategy.
Recruit Brand Ambassadors (Influencer marketing)
Recruit brand ambassadors by reaching out to your brand's followers on social media. Offer free products or exclusive discount/promotional codes in exchange of product promotions or reviews using your brand ambassador's social media. Offer entries in contests or promotional items in exchange for the participation of surveys to determine the quality of your dropshipping website and the current items you have for sale.
Social media provides more than comprehensive advertising services. Using social media is a great way to create a sense of community among your followers and brand. Connect with users directly by responding publicly and individually using social media platforms to showcase transparency and trust to your followers. Answers questions and respond professionally to inquiries, comments, and concerns to show prospective customers and new followers that you genuinely care for those who support your business. Engage directly with followers to promote your current products and to learn more about what your followers and customers are hoping from you in the future.
Local Listing Marketing
Getting your dropshipping business listed within local search engine results is essential if you are currently targeting a specific location or if you want to appeal to local shoppers in various areas around the country. Submit your business details to search engines such as Google while working to better optimize your website for search engines to improve your ranking within local business results.
Create a Blog
Building a brand for your dropshipping business is possible with enough hard work and a dedication to providing your visitors and prospective customers with useful information and resources. Create and launch a blog using your dropshipping website to share useful information about your products and the market you represent. Craft in-depth articles and content for your blog that is difficult to find elsewhere online to truly stand out from your current competition, even if they are currently generating more sales than you. Providing your followers and customers with valuable content is a way to build a sense of community while keeping your visitors coming back to your website for more in the future.
Crafting useful, engaging, high-quality content is still one of the most important aspects of successful advertising in the digital marketing world. Spend time researching keywords and topics that are most relevant to your business and the types of products you sell. Publish articles and write-ups that resonate with your visitors and the type of consumer you want to appeal to most with the products you currently offer on your dropshipping website. Ask for input and content ideas using social media to learn more about your followers along with the wants and needs of potential customers who have a genuine interest in your business.
Host Contests and Giveaways
Hosting contests and giveaways provide you with the opportunity to build an online reputation for your dropshipping business while increasing brand awareness simultaneously. Host contests and giveaways using your official dropshipping company's website along with social media platforms. Choose a hashtag for participants to use to better identify those who are currently partaking in the contests. Give away free products to those who help spread the word of your business, official website, and brand's purpose with the use of social media. Contests and giveaways can also help to boost your website's SEO as more users begin to participate while sharing your website's name and URL.
Monitor Collected Data and Analytics
Monitor collected data and analytics available from all of the online platforms you are currently using for your dropshipping business. Track analytics on social media platforms, your eCommerce platform, and your official website using Google Analytics, WordPress, or another website host. Tracking analytics and collected data is a way to discover more about the behavior of your visitors, popular content, and even top viewed products you currently have available. Using collected data is one of the best ways to develop effective marketing campaigns that truly resonate with the audience you want to reach.
While building a dropshipping business requires a complete understanding of your audience and a dedication to your preferred product, it can ultimately result in a rewarding opportunity to generate a full-time income. With the right products and niche selection, creating a dropshipping business is a way for anyone interested in becoming an online entrepreneur to succeed.
The following two tabs change content below.
Jamie Spencer
My name is Jamie Spencer and I have spent the past 10 years building money making blogs. After growing tired of the 9-5, commuting and never seeing my family I decided that I wanted to make some changes and launched my first blog. Since then I have launched lots of successful niche blogs and after selling my survivalist blog I decided to teach other people how to do the same.
Latest posts by Jamie Spencer (see all)