Jungle Scout Review 2021
The Only Amazon FBA Product
Research Tool You'll Need
Written by Jamie Spencer – Updated 22nd August 2021
Are you looking for a great way to get ahead with a fulfilment by Amazon (FBA) business? An FBA business can give your income a healthy boost if you get your hands on a product that will ring in sales. Knowing which products to offer in your FBA business can be something of a challenge unless you do proper the research and analysis of the market place.
Are you looking for a great way to get ahead with a fulfilment by Amazon (FBA) business? An FBA business can give your income a healthy boost if you get your hands on a product that will ring in sales. Knowing which products to offer in your FBA business can be something of a challenge unless you do proper the research and analysis of the market place.
One tool that can help you decide which product or products to offer is Jungle Scout. Let's take a closer look at Jungle Scout, answer some common questions about it and examine how successful it is for helping individual FBA owners achieve their objectives.
What is Jungle Scout?

"It's a jungle out there," is an appropriate phrase when it comes to sorting through the mountain of goods and services available for your FBA business. Jungle scout is a tool that helps you analyze and sort through that long list in order to discover which Amazon products will be the most profitable and help you achieve a steady flow of income from your business.
Why would you need Jungle Scout?
If you have opened up an FBA account on Amazon, you will probably have some idea of the various products you want to offer, but not all of your product ideas are necessarily profitable. Jungle Scout can help you discover which products you want to offer will actually provide you with a decent income or which ones will be best to lead with in order to establish a solid foundation for your FBA business.
What does Jungle Scout do?
Essentially, Jungle Scout performs a variety of different functions as it relates to product research. Among its various functions, one of its most important tasks is to track the following statistics of a specific product:
• daily, weekly and monthly sales
• customer reviews
• customer ratings.
Besides telling the user about the performance of specific products, it can also monitor the product listings, daily sales and fluctuations in the performance your competitors' product sales in order to find weaknesses to exploit. Jungle Scout can be utilized in two different ways: its web app and its Chrome extension.
FREE Profitable Amazon FBA Seller eBook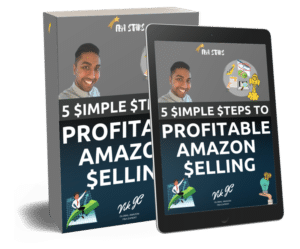 Here's a little bonus for MakeaWebsiteHub readers. This free eBook from FBA Stars will show you the 5 easy steps to selling highly profitable products on Amazon.
If you've ever dreamed about becoming your own boss and making money online, then this ebook will inspire you to start that journey. 100% Free. You have nothing to lose!
Download FREE Profitable Amazon Seller eBook
How do you use Jungle Scout?
To begin with, you should have a specific product line in mind. You can arrive at this point by brainstorming various products lines that you feel passionate or knowledgeable about in order to make it easier to promote such products to your potential customers. With that product line in mind, you will also want to establish a set of statistical criteria that each product in your product line must meet.
With the Chrome extension of Jungle Scout in your browser, you will want to run a query of the products in your product line. Jungle Scout will produce performance data for the products in your product line and give you an overview of sales estimations, review data and potential price points for each one.
You will need to further refine your search making use of the web app utilizing a specific set of criteria for your product line. Typical criteria include:
• price range
• preference by country
• product weight
• minimum monthly sales
• sales demographics.
These criteria help you to do a better job of targeting your sales to the right potential customers. Along with allowing you to do a better job of targeting, the web app also helps you discover new product niches and product ideas that are related to your own product line and consider integrating them into your overall operations.
Jungle Scout also allows you to gauge the level of your competition and find the perfect area where you can squeeze in among your competitors and draw customers over to your product line. Besides help you in the establishment of an FBA business, the tools available with Jungle Scout can also work when utilizing a merchant fulfilment option, so it isn't just limited to FBA businesses.
Basic vs. Premium Packages
Jungle Scout does not have a free package or trial package, but it does offer a 14-day money-back guarantee. You can start with a basic package, and then upgrade as your business grows, or start off with a premium package to have all of the options. Here are the various package offerings of both the web app and Chrome extension.
Start Up App
The Start Up App package provides you with the most basic features of Jungle Scout. It allows a single user to track up to 40 products for between $29 and $39 per month depending upon how you setup your payment options. Included in this package are:
• Product Database
• Product Tracker
• Competitors Monitoring
• Historical Sales and Ranking Data
• International Marketplaces
• Time-Saving Filters
This level of package is a good way to make yourself more familiar with how Jungle Scout works and get your business off on the right foot.
Business
Those who are serious about what they are doing will either upgrade to the Business Package or start out at that level from the very beginning. This package has all of the features of the two lower level packages, but allows up to 5 users and the tracking of 150 individual products. You can purchase this package at a price of $69 to $99 per month based on how you set up your payment options.
Niche Hunter
The addition of this feature is only found in the more advanced packages of Jungle Scout, which makes it a premium feature that will take your business to a whole new level. What is Niche Hunter and what does it add to the effectiveness of Jungle Scout? Essentially, it assists Amazon sellers in the process of finding profitable niche categories. Some niches might appear profitable for various reasons, but those niches can be false flags due to some anomalies. Niche Hunter is able to uncover those anomalies and provide you with a true picture of the niche. It is a time saving feature that allows you to skip a few steps in the research process.
Chrome Extension
The Chrome extension comes in two different levels: Lite and Pro. They are purchased for a one-time fee of $97 and $197 respectively. The Lite Chrome extension provides the basic features necessary for newbies, including:
• Monthly Sales & Revenue
• Industry Leading Accuracy
• Rating & Review Tracking
• Category & Seller Ranking
• Ongoing Support & Updates
The Pro Chrome extension includes all of the above features along with a few more advanced features to add a little bit more power to data analysis for advanced sellers. The extras in this package are:
• Web App Advanced Integration
• Sales Item Profit Calculator
• Dimension & Weight of Items
• FBA Fee Estimator
• Opportunity Score
These added features separate those who are getting their businesses rolling from those who are rolling in income.
What I Think About Jungle Scout
Now that you have a pretty extensive understanding of what Jungle Scout is, what it does and the various packages available, it is time to take a look at how this tool actually performs. We'll take a quick look at three different criteria, and then examine some of the common comments of various users and get an idea of some of the pros and cons of using Jungle Scout.
User Friendly
How user friendly is it? The question is often first on everyone's list for any type of software or application, and for good reason. What is the point in using something that gives you headaches whenever you try to use it or requires an advanced degree in systems engineering? The simple answer is that all Jungle Scout products as user friendly and don't require a major learning curve to get started using them. The toggles and input boxes function as expected and tend toward the intuitive. This is truly a time-saving tool when it comes to doing product research.
Accuracy
Accuracy is something that it takes a little bit of time to judge. After all, what Jungle Scout predicts or projects can only be measured out in real sales and real results. Users agree that sales after six months match up very well to the estimates and approximations that were projected by Jungle Scout applications. The differences in sales projections tend to be within a couple hundred dollars over a six month period and sales quantities are typically only off by a few items.
Customer Care
Another criteria often at the top of the list when it comes to evaluating an application is how well you are treated and how satisfied you are whenever you have issues to report or questions concerning the use of the application. Customer care is another area where Jungle Scout receives high marks. They give quick and accurate answers and are available 24/7 to make running Jungle Scout a breeze.
What do users have to say?
Those who have used Jungle Scout are the most familiar with how it functions and whether or not it really performs up to its billing. With any product, there are users who are well impressed and others who seem to be left wanting.
Of those who were most impressed with Jungle Scout, they pointed to user friendliness and the intuitive nature of the application's functionality as its top features. In addition, those who had positive feedback to provide felt like the application was pretty accurate.
Those who were less impressed felt like there was too great of a disparity between the Niche Finder or Product Data Base on the web app when compared with the Chrome extension for the same product. In addition, there seems to be confused or conflicting results between various pages of the same product when using the Chrome extension.
Pros and Cons
To help get a better feel for how Jungle Scout rates overall among users and to help you get a feel for which areas you might benefit from the product and which areas might cause some frustration, we have compiled a summary of some of the product's pros and cons.
Pros:
• Easy to use and intuitive.
• Plenty of learning helps included for beginners.
• Ability to send generic screenshots to others for review.
• Accuracy of the estimates and projections.
• Quality customer care.
• Detailed analysis of product variations.
Cons:
• The Lite and Basic versions are a bit too limited in what they can do.
• Full integration between the web app and the Chrome extension has some bugs to work out.
• Some felt that both the applications and the extensions were a bit pricey.
How do the alternatives compare?
When it comes to understanding how good a product really is, it often helps to compare it with some of the alternatives or competitors available. We'll examine five of the closest alternatives to Jungle Scout and how they stack up against this application.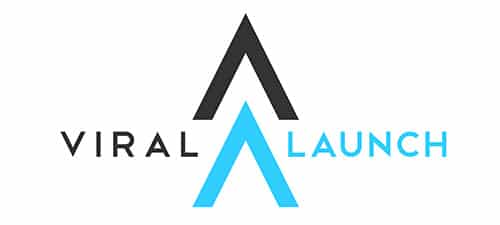 The closest competitor to Jungle Scout is Viral Launch. Both a web app and Chrome extension are provided by this platform as well. You are able to receive a massive amount of data from this platform, which is both good and bad depending upon how well you are able to sort through it. Pricing is competitive to Jungle Scout, but Viral Launch only supports marketplaces in the eight most prominent western markets around the world. I personally would put it on a par with Jungle Scout.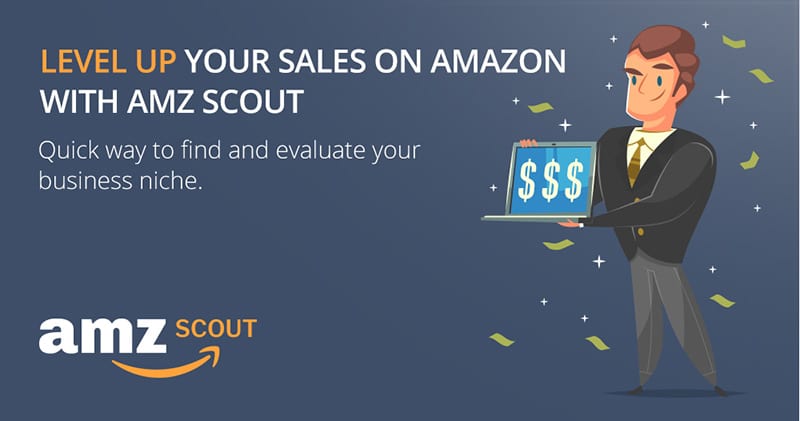 This platform provides a wider range of tools with a web app, a Chrome extension for search results, a Chrome extension for calculating profits and an inventory spy to watch your competitors. The marketplaces supported with AMZ are also limited to the same eight prominent western markets along with the addition of India and Japan. There are some free versions of the Chrome extensions and you are allowed a 7 day free trial. It's pricing is a bit lower, but all in all it does not have the power and potential of Jungle Scout.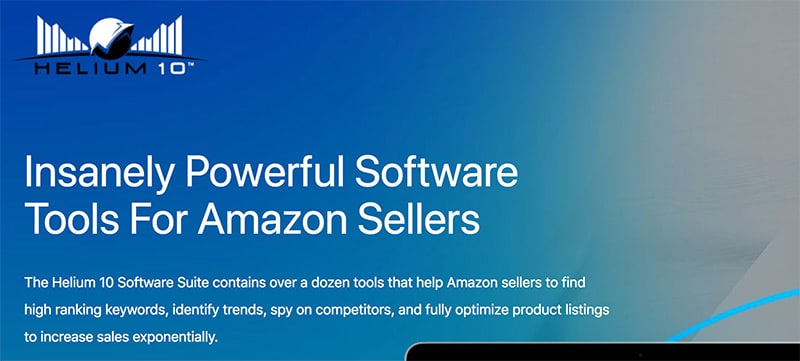 Those looking for just the "black box" searching features might be okay with this platform. This web app offers those black box features along with Trendster for trend research, Magnet for keyword searches and Cerebro for reverse ASIN searches. There are some research tools available for free, allowing you 20 searches, but access to the features are limited. You are going to spend about the same amount of cash for this platform as for Jungle Scout, but you will get much less power and accuracy.

There are four tools included in the eGrow package. Its includes a product tracker, which is mostly limited to established products. There is a Amazon product database similar to Jungle Scout's, which provides you with some decent filters for product selection. This platform has a web-based app that functions similar to Jungle Scout's Chrome extension for live Amazon product scanning. Also included is a niche tool similar to that of Viral Launch, but not nearly up to the level of Jungle Scout. It supports eight marketplaces, replacing Mexico and Spain of Viral Launch with India and Australia. This platform provides some extremely limited free options and its prices are significantly lower, but so is its overall functionality when compared with Jungle Scout.

The last platform to be mentioned among the alternatives to Jungle Scout is Unicorn Smasher. It is an entirely free Chrome extension that is similar to Jungle Scout's Chrome extension. It provides many of the same results for keyword searches. Because it does not have a web app, it is really limited to the function of determining market size and competition. It does not work on a specific listing, only results of keyword searches. Ten marketplaces, the same ones as AMZ Scout, are supported by Unicorn Smasher's limited service.
Conclusion
There are some decent alternatives with various levels of affordability, but when it comes down to the set of tools that you really need, the others don't quite stack up to Jungle Scout.
Those who take their FBA or merchant fulfilment business seriously will want to have all of the necessary research data close at hand in order to decide which Amazon products and product lines to offer. Jungle Scout is the premier tool for accomplishing that exact goal. Its basic features will provide you with a significant amount of information to make sound Amazon product decisions and its advanced features have the potential to help take you to a whole new income and success level. Jungle Scout is worth serious consideration over its competitors as the research tool to drive your FBA business.