Best Website Builders Compared – 2019
We have compiled this website builder review guide based on our first hand experience trialing them.
We've signed up to them all. These are our honest reviews.
Best Overall Web Builder
WIX.com
Wix came out on top in all of our tests. Probably the easiest web builder to use, as well as having an amazing stock of easy to use functionality modules, where you can buy stunning features for your website. Pricing is extremely competitive as well as being a robust web builder. Read more on Wix
The Best Website Builders Top 6
Full affiliate disclosure:
I earn commission should you buy any of these web builders. It's how I keep this site running and completely free to use. There is no extra costs to you at all if you buy through my links. The list below is of the best website builders that I've personally used and tested.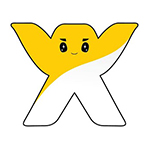 A robust and exceptional web builder that has loads of extra functionality features for your site. The easiest web builder I have ever used and excellent for complete novices to professional web developers..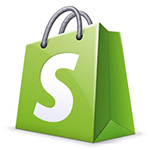 An eCommerce website building solutions provider of the highest order. Shopify has everything you need to set up a fully functioning eCommerce site.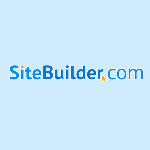 SiteBuilder.com is known for its simplicity and easy to use functionailty. Customer Services not as good as Squarespace or Weebly, but still a solid web building platform.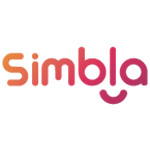 A powerful website building platform that has an extensive range of website styling and customising options. Slick user interface with the ability to create highly responsive, robust and stylish websites.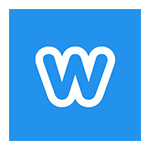 One of the easiest website builders I have worked with, Weebly is a solid, reliable platform, that's jam packed with useful features and an app store that is second to none.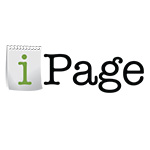 With all the functionality of Weebly website builder, iPage is fast becoming a major player in web building software, and have teamed up with Weebly to create a very good product.
The Good Website Builders – Top 3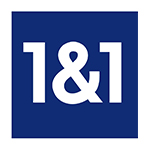 Slick, highly responsive, robust and stylish themes, along with a powerful website building platform that has an extensive range of website styling and customising options.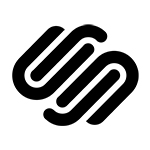 Slick, highly responsive, robust and stylish themes, along with a powerful website building platform that has an extensive range of website styling and customising options.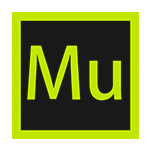 Not really suitable for people wanting an off the shelf website solutions. This is more targeted at graphic designers who want to build sites without knowing how to code.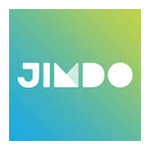 Editor is easy to use, but overall lacks guidance for first time users. Templates fall behind the rest of the competition and aren't as good as site builders like Weebly or Squarespace.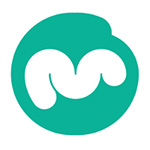 Great looking templates built in Flash & HTML5 but there's no means to edit the HTML. If you want to customize your themes then this isn't the web builder for you.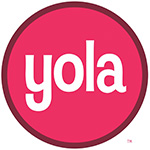 Great for newbie web designers or small businesses wanting a simple solution to getting their websites up and running. Limited in terms what you can do, and themes are too simple.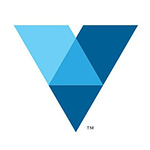 Really user-friendly platform, where you can have a website designed and built in less than an hour. The variety of templates are a bit limited but its a good starting point for newbies.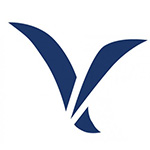 The Volusion website builder is fully loaded with eCommerce features and easy to use CMS functionality, which is suitable for creating on-line shopping websites.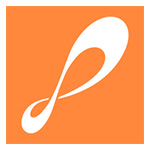 Slick, highly responsive, robust and stylish themes, along with a powerful website building platform that has an extensive range of website styling and customising options.
Best Website Builders
I build, on average, 3 websites a week on various website building platforms from Wix to WordPress and Sitebuilder.com to Weebly. I have thousands of hours of build time using all sorts of web builders. My website builder mini reviews listed on this page aims to share with you my experiences with each of them and tell you all the good, bad and ugly aspects of each product.
Up until a couple of years ago, I had never used a website builder before…
I have been building websites for over 15 years and normally would construct these site in HTML, CSS and PHP, and so had often avoided drag and drop functions that website builders have. The main reason was my feeling they were inferior to the methods I used to use.
I have to admit though that once I started to use them I was very impressed with what they were capable of doing, with some able to act as out of the box eCommerce solutions.
The costs of these website builders are quite affordable. Unfortunately, over the last couple of years I have tried using website builders that were very outdated or had extortionate renewal costs.
Who are Website Builders Best for?
Website builders are best suited for people who want a cost effective way to get online, set up a simple business website or share a portfolio of work. People who tend to have a low budget for web design services would usually use a web builder to build out their website themselves. Here are a few examples of the type of people and organizations that would use a website builder:
Small Businesses
Photographers
Artists
Musicians
Writers
Garden Designers
Freelance Graphic Designers
Party Planners
etsy sellers
Bloggers
eCommerce startups
Why Choose a Website Builder vs Using a Web Designer?
A simple customised website to suit your needs could easily cost you over $2500. Then you have to factor in things like making changes to pages or adding new content. These tasks could lead to requiring a freelance designer or web developer to help you continually update your site; plus there is the cost of web hosting.
The alternative is paying a few dollars each month for a website builder subscription. Most of these website builders listed in this guide can provide you with almost everything you'd ever want from a website. Not to mention the savings you will gain from using a website builder and building your own web presence. Let's also not forget the convenience of being able to login yourself and change copy, upload images, or add new pages within seconds. No need to call a web geek to sort it out for you! YES!!!!
A good website builder like Wix, Weebly or Sitebuilder might set you back anywhere between $5 to $30 a month. However, there are a few other considerations to make besides just pricing when choosing a home for your new website.
Our Best Rated Website Builders – Breakdown
When choosing a web builder, I look for 5 main factors. These are as follows ( in order of importance ).
1. Ease of use
2. Functionality
3. Uptime of the server
4. Speed
5. Price
The web builders listed below are the ones that scored highly in all 5 areas and the ones that I absolutely recommend.

#1

Pros of Wix Website Builder
1. Best choice for small businesses – Wix is an excellent option for small to medium sized businesses.
2. It's a great solution for e-commerce websites. Lots of functionality to get an e-commerce store up in running in no time at all!
Wix can take care of all the orders and product management tasks.
3. Very simple drag and drop functionality. This makes Wix one of the most user friendly website builders on the market.
4. Wix ADI – If building a website isn't you thing at all then try Wix ADI, where they will build the website for you.
5. 125 million people worldwide use Wix as their website builder. That amount of users show just how good Wix is.
6. Wix is fast becoming the one stop shop for websites. They can provide users with the whole package. This includes a intuitive and easy to use website builder, reliable web hosting, top security, and impressive SEO best practises for your website.
7. Wix has a very large library of site templates. There's over 500 of them for you to play around with and all of them are of high quality in terms of design and layout.
8. Discounts are available if you prepay for your Wix site. I paid upfront for 3 years and saved a massive $216. If you prepay for 1 year rather than the monthly payment plan, you can save yourself 20%, plus they'll throw in a free domain name too!
Cons of Wix Website Builder
1. Support isn't that great at getting back to you in a timely manner. I waited well over 20 minutes to talk to a support advisor when testing out the response time.
2. The lowest paid plan does not remove ads from your Wix website, which is not good.
#2
Shopify


The Best E-Commerce Web Builder By Far
Pros of Shopify – E-commerce Website Builder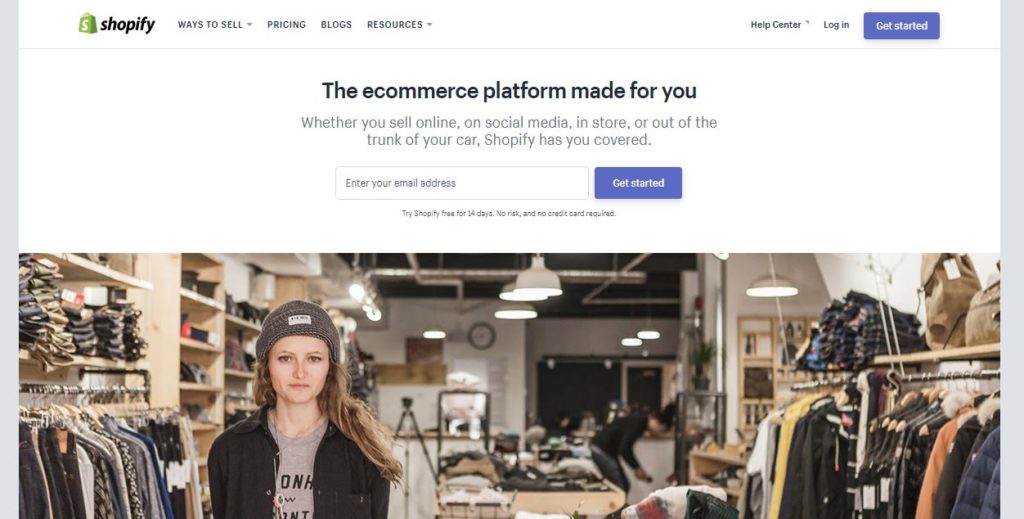 1. Best choice e-commerce web builder for small to medium businesses – The simplicity of building an e-commerce site is a massive tick for businesses and individuals wanting to establish an online business in the most cost efficient way possible.
2. Top notch inventory system. Shopify has built an inventory system that is the envy of the e-commerce software world. It's easy to use and understand and allows you to properly manage your store.
3. Easy to scale. Shopify's platform enables scale. If you're online business needs to grow, you don't necessarily need to move your e-commerce site to another server or e-com software provider.
4. Over 100 themes – With lots of themes to choose from, you're always going to find a style of website that suits your business / brand.
5. Fully transparent pricing with no hidden extras or nasty surprises at the end of the month.