Best Web Hosting
For United Kingdom 2022
Helping You Find The Best Host In The UK
Written by Jamie Spencer – Updated 25th August 2021
Web hosting has come a long way in the past couple of decades. What once was a small
industry with only a handful of solid options is now quite vast. UK bloggers and businesses now
have plenty of great hosting providers to choose from. With that being said, choosing the best
UK web hosting with local servers for your needs is no easy task.
The quality of service you can get from a web hosting company varies dramatically, so it's important that you put some extra time and attention into selecting a plan that's appropriate for you. A host is responsible for storing your website data and providing access to visitors. Having substandard hosting can result in serious performance issues on both sides of the equation. If you run an e-commerce website or rely on your digital space to perform business operations, you're looking at a loss of potential income.
Whether you're starting a brand-new blog or relaunching an established online store, you need to make sure that your hosting is capable of offering you fast and reliable performance. Here's a buying guide to help you find the best web hosting the UK has to offer.
Contents
---
Best Overall Web Host For UK
SiteGround – From £11.99 Per Month.
Current Promotion Offers up to 75% off when paid annually in advance.
SiteGround is a popular hosting option for UK businesses and individuals. Not only are they incredibly affordable with excellent pricing options, but they offer impressive performance capabilities. The provider has servers around the world. There's even a data centre in London. To increase your speeds even further, the company's proprietary SuperCacher system is available. It can prevent performance problems, even if someone is accessing your website from the other side of the world.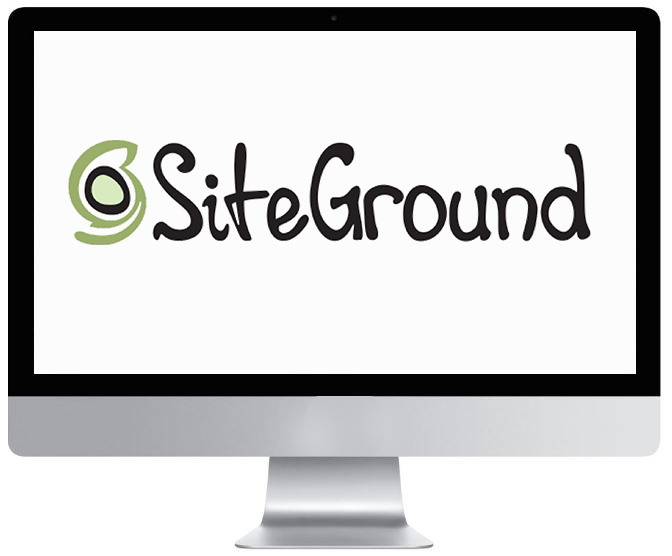 SiteGround also offers a free SSL certificate with most plans. If you already have an established website and want to switch to a more powerful server, the company even offers free site transfer, which is pretty rare in the industry. If you ever need assistance, the customer support section is quite robust. There are detailed guides and access to a live specialist. Most chat requests have a response time of 10 minutes or less.
Pros:
Many different hosting plans
Recommended by WordPress
Data center in London
Worldwide servers
SuperCacher technology for enhanced speed
Free SSL certificate
Free site transfer service
Great Customer Support
99.9 percent uptime guarantee
30-day money-back guarantee
Cons:
Doesn't offer as much disk space as other options
---
Excellent Managed WordPress Hosting Service For UK
Cloudways – From $10 USD Monthly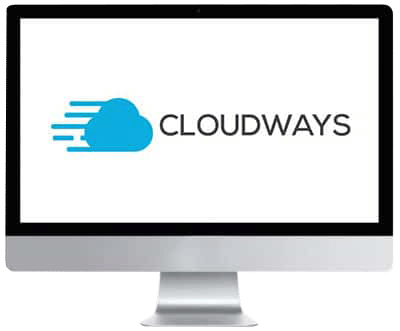 PRICE FROM: $10 p/m (rated not provided in GBP)
UPTIME: 99.99%
FREE DOMAIN NAME: No
FREE EMAIL: No
LIVE CHAT SUPPORT: Yes
FREE WEB BUILDER: No
Cloudways is a relatively new option in the web hosting market, having been established less than a decade ago. However, it's growing rapidly in popularity due to its blazing fast speeds and versatile service. The only type of web hosting plan offered by this provider is cloud hosting.
Rather than using their own network of servers, the company utilizes third-party equipment from some established tech giants. As a result, you can rest easy knowing that your data is on advanced equipment you can rely on.
All of the Cloudways plans are scalable. You can easily add more resources as your business grows. Cloudways doesn't do long-term commitments. They operate on a month-to-month hosting system to provide you with as much flexibility as possible.
Pros:
Uses powerful worldwide servers
Scalable hosting solution
SSD storage
Proprietary CDN feature
Auto-healing servers
Built-in security features
24/7 support
Can be used with WordPress, Drupal, Joomla, and more
No long-term contracts
Free Migration
Cons:
Doesn't offer any other type of plans other than Cloud hosting
Can be difficult to learn for those who aren't tech-savvy
---
Excellent Managed WordPress Hosting Service For UK
WPengine – From £21.60 Monthly
Current Promotion Offers 10% off your first payment. This can make quite a saving if paying annually in advance.
WP Engine is a provider that focuses solely on WordPress hosting. They offer high-performance servers with locations around the world. While their plans on not the cheapest around, the performance capabilities of WP Engine make the investment well worth it. The provider uses PHP7 and HHTP/2 for webpage loading. These protocols can handle three times more requests per second than the alternatives. As a result, your visitors can enjoy up to 27 percent faster load times.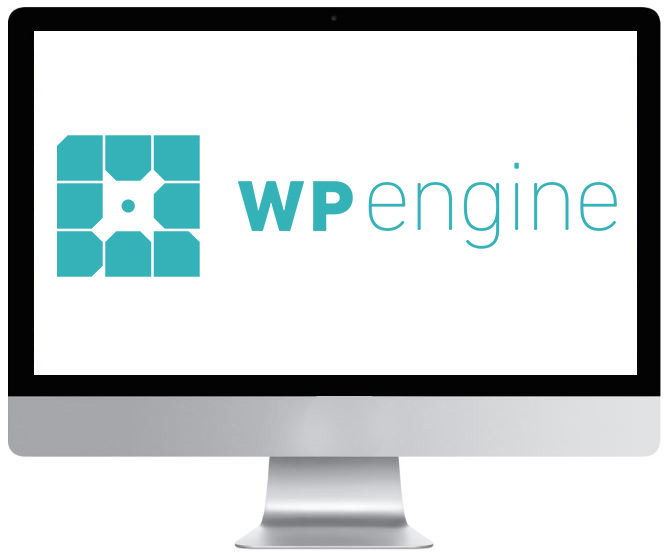 Additional technology is used to ensure that your worldwide audience has no problem viewing your UK site. One is their EverCache system. It helps to reduce the load on the servers and make your site more accessible to those who aren't in the UK. There's also a built-in CDN for global reach and malware protection for safety.
Pros:
High performance WordPress hosting
Proprietary caching system
Free CDN
Large network of servers
Supports many plugins and WordPress tools
Malware protection
---
Best For WordPress – Reliable and Solid
BLUEHOST – From £6.47 per month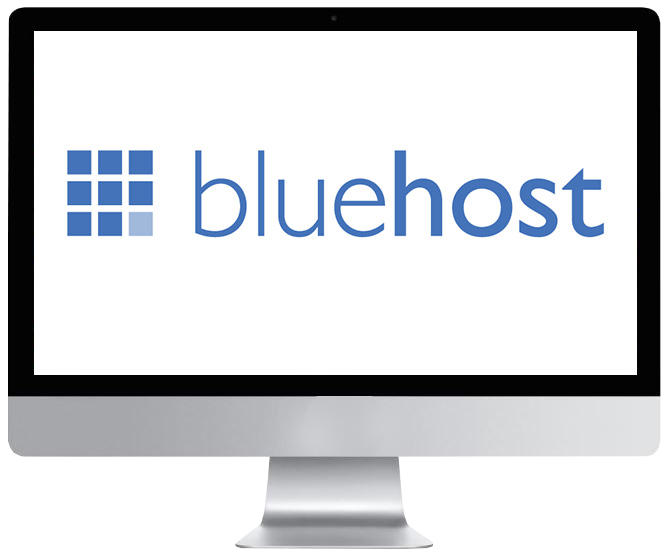 PRICE FROM: £6.47 a month (£2.12 ex VAT exclusively for Make A Website Hub readers when committing to a 36 month term)
UPTIME: 99.95%
FREE DOMAIN NAME: Yes
FREE EMAIL: Yes
LIVE CHAT SUPPORT: Yes
MONEY BACK GUARANTEE: 30 Days
With over 20 years of experience, Bluehost is one of the oldest providers in the industry. Alongside HostGator and GoDaddy, Bluehost is considered to be one of the originals. The company continues to be one of the best website hosts for UK users. They have many plan options.
You can invest in shared hosting for basic plans, or dedicated, and VPS hosting. Bluehost also has managed WordPress web hosting packages with one-click installs, hundreds of themes, and automatic updates for creating great WordPress sites..
When it comes to performance, Bluehost doesn't disappoint. Most of the provider's servers are located in the US. However, they do have a selection of international centers as well. There's even one in the UK to ensure that you have fast connection speeds. To help your site visitors in other parts of the world, Bluehost offers a free CDN with most plans.
Pros:
Versatile hosting plans
Regular hosting offers
Reliable performance
Free domain for first year
One-click WordPress installs
No bandwidth limitations
Uses cPanel
Includes CDN
Generous disk storage
24/7 support
Cons:
No UK servers
Business focused service
Pricier than other options
---
Best Cheap Web Host For UK – Great Value For Money
Hostinger – From £0.99 per month
PRICE FROM: £0.99
UPTIME: 99.89%
FREE DOMAIN NAME: No
FREE EMAIL: Yes
LIVE CHAT SUPPORT: Yes
FREE SSL CERTIFICATE: No
We've rated Hostinger as the Best Cheap Web Host. They have over 30 million customers worldwide and is an absolute beast of the hosting universe. They offer an excellent service as well as very good customer care for a low price web host.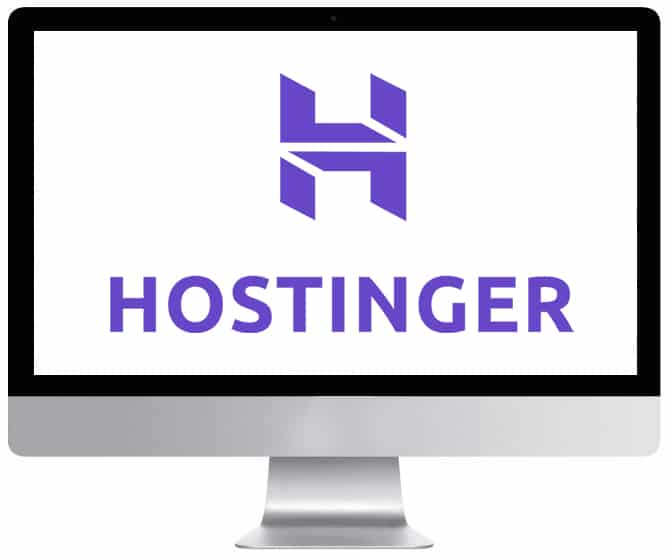 Hostinger is a simple and affordable web hosting company. They offer very low prices if you choose to commit for multiple years of service, the quality of which is superb. The company has a server farm in the UK as well as many other locations. Advanced connection protocols are used to optimize the service and achieve fast speeds, especially on the WordPress plan.
The exact features of each plan vary quite a bit. The Premium and Business plans have the most to offer. The latter includes free daily backups of your files. The Business plan also comes with a free SSL certificate, unlimited bandwidth, and unlimited email accounts. Premium plans come with weekly backups for peace of mind.
Pros:
Shared, Cloud, and VPS hosting plans
Free domain names with upper-tier plans
Optimized for WordPress
24-hour customer support
Very affordable fees
Weekly and daily backups on some plans
Free SSL certificate on Premium plan
Free website builder
Cons:
Doesn't use standard cPanel
Most affordable price requires long-term committment
---
Decent Eco-Friendly Web Host For Bloggers an Small Business
GreenGeeks – From $10.95 per month
(promotional rate of $2.49 – per month)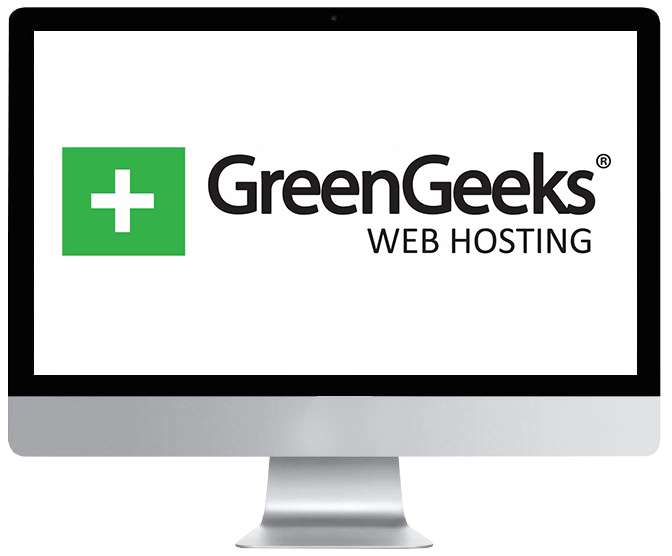 PRICE FROM: $10.95 per month, current promotional rate for first term from as little as $2.49 per month. Rates only provided in USD.
UPTIME: 99.94%
FREE DOMAIN NAME: No
FREE EMAIL ACCOUNTS: Yes
LIVE CHAT SUPPORT: Yes
GreenGeeks is a pretty unique hosting provider. They're relatively new to the market but have already made quite the splash. They offer plenty of hosting options to suit your needs. All of them offer unlimited storage, bandwidth, and domains.
Whether you need standard shared hosting, reseller hosting, or managed WordPress hosting, GreenGeeks has you covered. This innovative provider is dedicated to much more than just providing you with reliable performance. They're an environmentally conscious company that gives you the opportunity to reduce your carbon footprint. All of the energy that's used to power the servers is put back into the local grid three-fold with renewable energy.
While the company doesn't have servers in the UK, the closest option is a data center in Amsterdam. High-tech optimization techniques are also used to reduce lag. This includes PowerCacher, MariaDB, HTTP/2, and PHP7 protocols. There's also a free CDN with each account.
Pros:
Offers many types of hosting
Unlimited storage and bandwidth
Unlimited email hosting accounts on most plans
Eco-friendly hosting solution
Custom security tools
Free CDN
Variety of data center locations to choose from
Multiple optimization protocols
24-hour support
30-day money-back guarantee
Cons:
Doesn't accept GBP
No servers in the UK
---
Decent Web Host For Bloggers an Small Business
A2 Hosting – From ($10.99 USD per month)
Discounts as low as $2.99 per month for commitment to longer terms.
PRICE FROM: $10.99 a month. Pricing only in USD.
UPTIME: 99.94%
FREE DOMAIN NAME: No
FREE EMAIL: Yes
LIVE CHAT SUPPORT: Yes
Like the previous hosting company, A2 Hosting's closest servers to the UK are in Amsterdam. However, they also have servers around the world. The provider has a lot to offer businesses and Internet entrepreneurs. Multiple plans are available.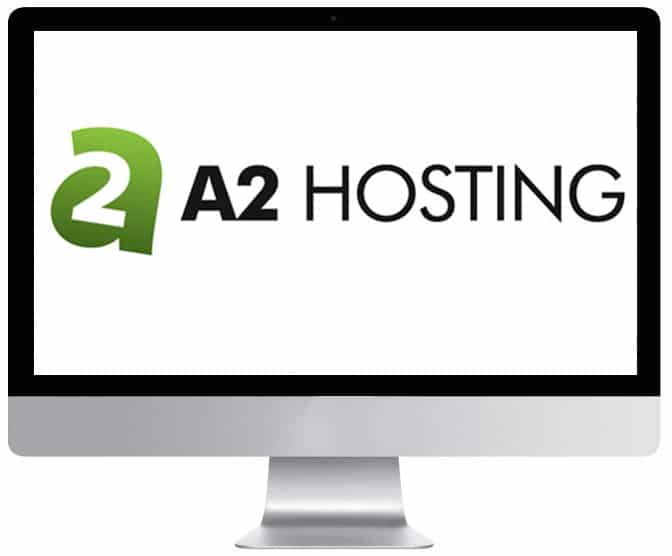 You can get affordable shared plans or depending on your website's requirements, go for a more expensive dedicated plans. The great thing about A2 Hosting is that they have both Windows-based and Linux-based hosting. You'll be able to get a service that matches your unique technical requirements.
All of your website data is stored on reliable SSD drives. If you're unsure about how much space you'll need, don't fret. A2 Hosting has unlimited disk space and no bandwidth limitations to worry about. The company also has free SSL certificates, optional premium SSL certificates, and the ability to protect an unlimited number of subdomains.
Pros:
Shared, VPS, Dedicated, and Reseller hosting plans
Unlimited disk space and bandwidth
99.9 percent uptime
Offers both Windows and Linux hosting
Optimized for WordPress
Also offers domains
Turbo Server Option
Anytime money-back guarantee
---
Top For UpTime Levels 99.99%
InMotion Hosting – From ($10.99 per month) or $6.99 with promotional terms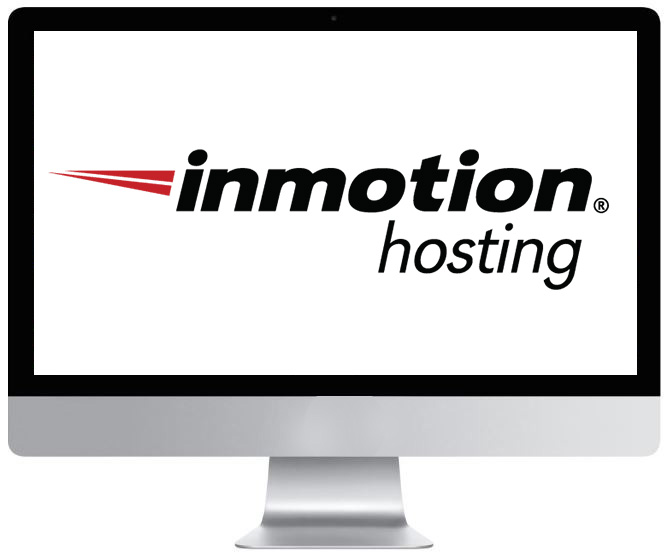 PRICE FROM: $10.99 a month. $6.99 with promotional terms. Pricing only in USD.
UPTIME: 99.99%
FREE DOMAIN NAME: Yes
FREE EMAIL: Yes
LIVE CHAT SUPPORT: Yes
FREE WEBSITE BUILDER: Yes
While you may not be familiar with InMotion hosting, the company has been in the industry for over 15 years. They are primarily focused on serving businesses.
As a result, many of their plans have a higher price tag and come with user-friendly features. The company focuses on providing an easy-to-use service that can be picked up by any business.
InMotion offers pretty fast connection speeds. They have a robust server network. Though, most of their servers are in the US. None are in the UK. With that being said, the provider does have a custom server caching system. This helps to improve performance for those in the UK and abroad. Some additional perks of InMotion are their very high uptime figures of 99.999 percent, free SSL certificates on most plans, and fast SSD storage.
You can use this Uptime Calculator to check the differences between different web hosts.
Pros:
Multiple hosting plans to choose from
Custom server caching
SSD storage
99.999 percent uptime
Free SSL certificate
Protection from hacking
Available user-friendly site builder
Hack guarantee
Cons:
No UK servers
Business focused service
Pricier than other options
Cheapest three packages only available via 1, 2 or 3 year terms.
---
Decent Managed WordPress Host For Australian Users
Kinsta – From ($30 USD per month)
Discounts available for annual terms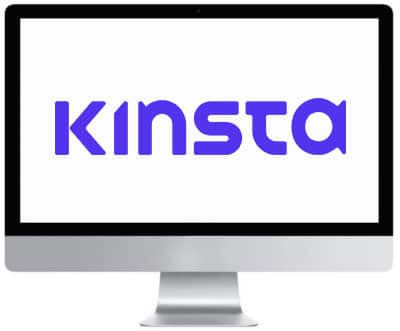 Kinsta is a WordPress-only hosting company. The hosting service is fully managed so that you don't have to worry about a thing. The company takes care of the logistics, including updating WordPress and security patches. Speaking of security, the provider has many built-in features to keep you and your visitors' connections safe. There's DDoS protection, hardware firewalls, and a free SSL certificate.
All of your data is stored on Cloud servers. Kinsta doesn't use their own servers. Instead, they utilize Google Cloud servers, which are very fast and reliable. To keep your files safe, the provider performs daily backups for free. If you want to make more frequent backups, you can do that as well for an additional fee. Kinsta is all about making things as easy as possible for you. So, they have a knowledgeable support team, many detailed guides, and a free hack guarantee with every plan.
Pros:
Uses Google Cloud servers
Includes CloudFlare CDN
Fully managed for simplicity
Support from WordPress experts
Free SSL certificate on all plans
Security features
Customizable backup system
Hack guarantee
Cons:
Doesn't offer email accounts
---
Which Type of Hosting is Right For You?
The world of web hosting is more complex than what most people think. There are actually many different types of hosting plans available. While they all serve the same purpose and achieve similar end goals, the way they do that is vastly different.
Before you start looking into different web hosting companies, you need to figure out what type of hosting would be best. To do this, consider your monthly Internet traffic, the size of your site, and what types of content you plan to display. From there, you can narrow down your options and choose accordingly.
Shared
If you're just starting out, shared hosting is your safest best. These types of plans are typically marketed towards small businesses that don't have a ton of web traffic just yet. It's also suitable for bloggers or anyone wanting to create a small-scale project.
When you have a shared hosting account, your site is stored on the same server as several other sites. The resources of that server are then shared among all of the sites. While shared hosting plans are often limited in what they can achieve, they have the added perk of being a cheap web hosting option.
Shared plans do come with some tradeoffs. On one hand, they're designed to be as user-friendly as possible. Many hosting providers offer one-click installs for popular scripts and content management systems so that you can get your site up and running quickly. On the other hand, the fact that you share resources may cause problems. One site on the server can hog bandwidth and RAM with high traffic, resulting in slow performance on your site.
VPS
VPS hosting plans are also shared. However, they offer greater control because the server is partitioned fairly. The resources are allocated individually, guaranteeing a certain level of performance. Essentially, providers will create VPS, also known as virtual private servers. They act as a single server that you have complete control of. You can make adjustments to your web hosting service through the provider's control panel to customize the way your visitors experience your site.
Cloud
Cloud hosting plans are a unique option that is growing in popularity. These, too, share resources. Though, the key difference is that your website's data is not stored in one single place. Instead, it's spread out through multiple servers. The benefit of this design is that connection speeds are significantly improved. Rather than having to load data from one slow server that's far away, users can gather data from multiple places. In most cases, cloud hosting plans are fully managed so that you don't have to deal with the technical side of things.
Dedicated
Larger online businesses and e-commerce sites can benefit greatly from a dedicated server. With a dedicated hosting plan, you're given an entire server all to yourself. That means no sharing resources and no worrying about performance dips. You can control every aspect of your service to work for your own website needs.
The downside of a dedicated hosting plan? They're incredibly expensive and technically demanding. Depending on your particular skill level, you may have to hire outside help and a system administrator to keep things running smoothly.
Reseller
If you're a web developer, reseller hosting plans are a must-have. They allow developers to act as a host themselves. Essentially, you purchase large amounts of server space. You can then split this up how you see fit to meet the needs of your own clients. You'll even be able to provide separate accounts so that your clients can make modifications to their website on their own. However, you'll retain control over all of those sites thanks to the dedicated reseller control panel.
---
What About WordPress?
WordPress is the most popular content management system out there. As of 2021, almost 40 percent of all active sites tracked utilize the WordPress platform. If you have ever visited WordPress.org, it's not hard to see why. It's an incredibly reliable web platform with abundant templates. It's versatile and easy to use. WordPress is free and open-sourced. As a result, it's constantly improving.
Many web hosting companies have a dedicated WordPress hosting plan. It's very similar to a shared plan. However, the entire hosting process is managed so that you don't have to do much. It's an easy-to-use option for those who are just learning the ropes about digital content publishing.
Typically, hosting services with this plan offer a lot of other great perks as well. They may have one-click installation of scripts, plugins, and add-ons for getting the most out of your WordPress website. Some also have an intuitive website builder, essentially acting as a one-stop shop to get your site published.
---
How to Compare Web Hosting Providers
Your next step in choosing the right website hosting service is to compare providers. There are a lot of things to consider to ensure that you're getting the most bang for your buck. The following factors are mostly performance based. You'll want to read customer reviews and get more information about each provider's capabilities before you commit.
Server Locations
Where a provider's data centres are located will affect how fast your content loads for visitors. Ideally, your co.uk website should be stored in or near the UK. The goal is to go with a hosting company that has servers near your target audience. If you're trying to reach a UK audience, it wouldn't make sense to have your site stored on a US server. That's because distance is a big factor in connection speeds. Keep things close to your target demographic to ensure that they have no problem accessing your content.
Content Delivery Networks
If you serve a broader global audience, choosing a specific server location is tough. The Internet is open to people across the world, so you're bound to get traffic from users that are significantly farther away than your target demographic. So what do you do to help those people experience good connection speeds? You must utilize a CDN, or Content Delivery Network.
Many providers have CDN features built right in. The most popular is CloudFlare. Basically, this global network of server nodes stores a cached version of your site. So, when someone tries to connect to your site, the information from the closest node to them is loaded. It helps to eliminate the performance dip while also reducing the resource load on your host server.
Connection Speeds
The two previous points both involve connection speed. While distance is certainly a big factor in load times, it's not the only thing that affects it. Server resources and optimization also play a role. More resources, such as memory and CPU power, can help to make your website faster. Also, many providers utilize optimization scripts to minimize performance issues as much as possible.
Before you commit to a provider, check on their connection speeds. You can perform speed tests to get a better idea of how your website will feel to your visitors.
Uptimes
Your site can only be accessed if the web server it's on is running smoothly. Servers are complex machines. They're not immune to damage. To ensure that your visitors can access your site around the clock, you need to go with a hosting provider that has a very high uptime percentage.
Most companies offer 99 percent uptime. Though, take this with a grain of salt. Check out customer reviews and see if the provider has any data to back this claim. Typically, providers will go to great lengths to ensure that servers are protected and limit downtime. They may be continually monitored, cooled with some big machinery, and quarantined for safety.
Bandwidth Caps
Every time a computer connects to a website, data is transferred. The amount of data depends entirely on the content your displaying and whether or not you're offering downloads. If you have a lot of traffic, you're going to need a high bandwidth allotment. Luckily, many providers are now offering unlimited or unmetered bandwidth so that websites can handle any amount of traffic without being forced off the grid.
Data Storage
How big is your website? If it's relatively small, you won't need more than a few GB of disk space to get by. However, if you have multiple pages, you'll definitely need a lot more. E-commerce sites tend to use up the most space due to individual product pages.
You can find hosting plans with varying amounts of storage space. Many providers are also now switching to SSD storage. Solid State Drives are much more reliable and can transfer data at much faster speeds. If you're looking for the best UK hosting service for a content-heavy project, go with a provider that offers unlimited SSD storage.
Email Features
If you own a business, the last thing you should be doing is communicating with clients through a free email address from Google. Providers often have email features built into their plans. They allow you to have a dedicated email address with your own domain name.
Email features vary dramatically. Some companies have their own webmail platform while others require you to use third-party clients. Others have strict limitations on how many emails you can send or receive. It's important to see how many email accounts you can have per hosting account and what types of limitations are put in place.
Domain Limitations
Do you plan on hosting more than one website or implementing multiple subdomains into your digital space? If so, you need to make sure that your provider allows it. Base shared plans often limit you to a single domain. To raise that limitation, you may have to invest in a higher tier plan or pay for extra add-ons.
SSL Certificates
SSL certificates are a must-have on all websites nowadays, not just e-commerce sites. Hackers and digital thieves are constantly on the attack. Web users are fully aware of this fact and often won't visit a site unless it has an SSL certificate. SSL, or Secure Sockets Layer, is a security technique that encrypts the data connection between your host server and your visitor's device.
An SSL certificate shows that your site uses this protocol. Most trustworthy hosting providers will offer a free SSL certificate with every account. Premium and business plans may even include additional certificates to protect your site even further.
Customer Support
No one likes to deal with connection issues. If your website goes down, it pays to have a knowledgeable customer support team you can rely on. Just because a provider has a support system doesn't mean that its any good. Some companies outsource their support, which leaves much to be desired.
A responsive support team can mean the difference between getting your site back up in less than an hour and spending several days trying to figure out what's wrong. Look out for companies that have live chat or telephone support available around the clock. This means that you can get a response and assistance as quickly as possible. If it's based in the UK, even better.
Operating System
Finally, let's talk about operating systems. No, not the operating system of your computer, but the operating system of the actual host server. Most systems run on Linux. The open-sourced platform is incredibly versatile and quite reliable. Due to its open-sourced nature, Linux servers are compatible with most scripts and protocols. These include MySQL and PHP.
Windows servers are also available, though they tend to be a bit pricier. With a Windows server, you can use many technologies that you can't with Linux. This includes ASP, .NET, Microsoft Access, and more.
When it comes to the operating system, it all comes down to personal preference and the technology powering your site. However, Linux-based servers are much more prevalent.