We've put NordVPN to the test over a number of different criteria. See what we think of NordVPN and whether its the right VPN choice for you.
UPDATE:  1st February 2018
If you're traveling abroad or using the wi-fi at your local coffee place, a simple and effective way to secure your data is through a Virtual Private Network (VPN). NordVPN is a product that ensures that your private data and information is not intercepted and that you're not interacting with fake websites. NordVPN has over 2000 servers globally which also includes optimized servers as well. NordVPN provides the safety for your data in a user-friendly client that works consistently across various platforms. This VPN service also offers the facility of ad blocking. NordVPN has received rave reviews for the best user experience and great service.
Why is NordVPN so popular? What are the limitations of using this VPN provider? If you're considering signing up with NordVPN, then take a look at the many advantages and a few drawbacks of this VPN provider. This can help you make up your mind on whether NordVPN is the right VPN service for you.
Features and Advantages Of NordVPN
Let's take a look at some of the key features that have made NordVPN a top VPN service provider.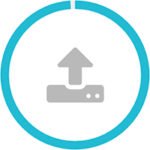 NordVPN guarantees consistent up-time levels of no less than 99%.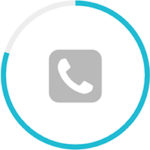 6/10 for support and assistance. Customer service needs improving.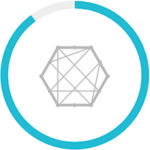 NordVPN has very good compatibility with most platforms, features and plugins.
Features and Pricing
NordVPN is compatible with Windows, Linux, and MacOS. This VPN service provider has the facility of getting full-year subscriptions through app stores. NordVPN also allows you to connect all your devices to the network through the use of a router.
Additionally, NordVPN has a Chrome plug-in and a Firefox add-on. Plug-ins for VPNs are becoming increasingly popular, and this is a great feature in the NordVPN. When these plug-ins are active, they only protect the data that is sent out through your browser. This leaves other avenues unprotected, which can lead to a security lapse. However, the plug-ins can be more effective for activities such as transmitting large data files.
Specifically, the NordVPN does not have the comprehensive coverage that a full-scale client can offer. Also, your cant connects to some servers using the plug-ins. On the other hand, these plug-ins are convenient to use, light, and include NordVPN's CyberSec protection services (more on this later). They can block WebRTC which if left unprotected, can leak your confidential information.  Relative to NordVPN, TunnelBear's plug-ins can be better. TunnelBear has two plug-ins, one serves as a VPN while the other as an ad blocker.
Pricing
When it comes to pricing, NordVPN provides three different pricing slabs. You can choose the following monthly packages

At $11.95 per month, the monthly plan is ideal for people who don't want to pay annually for their VPN. But I think this is quite expensive, especially when you can get a one year plan for just $69.
The company accepts payments using various methods such as credit cards, PayPal, WebMoney, and Bitcoin. The company offers a 30-day money back assurance, but this is applicable only if the VPN does not work. Basically, if you're not satisfied with the services, you can't claim your money back.
But to its credit, NordVPN does provide a free trial for three days. That being said, accessing the free trial is quite challenging. In fact, NordVPN has offered a free trial to new users for a number of years, but they haven't made it easy for users to access. There certainly are easier and longer free trial services in the market. For instance, AnchorFree Hotspot offers VPN access through a plug-in for free, and usage is completely unlimited.
The pricing for NordVPN is fairly standard amongst VPN service providers, but some companies do offer more flexible plans. For example, VPN unlimited provides a lifetime subscription, and KeepSolid VPN offers $3.99 weekly pass.
Technology on NordVPN
Technologically, NordVPN supports PPTP and L2TP, but has, for the most part, progressed to newer and more superior versions. If you're technologically inclined, you will appreciate this aspect. Also, the newer servers support IKEv2 which means that you can configure your Windows, Linux, iOS manually using this system. The MacOS and iOS VPN clients are aligned to IKEv2 by default, and the company is working on generating this feature for Android as well. Also, the company supports OpenVPN across various platforms with the exception of iOS.
That's may be a lot of technical jargon, but the main point is that NordVPN is making sure that it uses new and superior technology, and is making no bones about speaking about this. This is really admirable because NordVPN does stake its reputation on providing complete security for your information.
Further, NordVPN provides the capability of using a total of six devices together, though there can be a few drawbacks of connecting various devices to the same server. But, this is still excellent use as many VPN providers offer the capability of connecting fewer devices to the VPN.
Worldwide Coverage
The company offers servers in 56 countries which is great, but less in comparison with some other providers that encompass more than 3000 servers, for instance, Private Internet Access. The number of servers that a VPN offers is important because it means that you can find a server when traveling to another country. A nearby server can offer improved VPN performance.  A large number of servers also means that there is lesser number of people connecting to a server at any point, resulting in more bandwidth for each user.
NordVPN also offers a selection of specialized services, which encompasses servers for using P2P and BitTorrent. Many VPN services have specific tools to resolve certain issues. NordVPN takes this to another level by providing tools such as anti-DDoS servers, double encryption, and connection to the TOR anonymization network.
IP Addresses
A key benefit of using VPN services is that your IP address remains hidden, but some users may need a static IP address which the company provides. If you pay $70.00, you can get an IP address in the US, United Kingdom, the Netherlands, or Germany. NordVPN has a huge range of IP addresses in the US and Western Europe which means that there is a reduced possibility of being blacklisted. These services are also provided by other VPNs such as TorGuard or VPN unlimited.
The company has recently stated that users can access its servers from within China. This means that now users can bypass China's stringent website controls. China is known as the "Great Firewall", and has numerous restrictions on the websites that can be accessed from within the country.
The company operates under the regulations of Panama, and the country does not have any regulations on data retention. NordVPN does not gather log data which means that the company does not have any information to hand over for any investigative requirements by the government. The company's policy explicitly states that it does not monitor, record, store, or share any data with third parties. Basically, the company does not interfere with user activity in any manner, which is a huge plus.
Signing Up To NordVPN
Signing up for NordVPN is pretty simple and straightforward. All you need is a valid email address, but it can be one that is disposable as well. Unless you choose to pay in Bitcoin, your payment information will go to the company in any way. When you have signed up, you can download the software immediately, and the company will send you an email with the confirmation and some useful links.
After signing up, you can see the map detailing the company's servers which can be pretty useful if you're a newbie. As mentioned earlier, there are a lot of servers that you can choose from, which also includes various specialized servers.
Also, there is a per-app kill switch where you can choose the apps you want to be killed in case of a VPN disconnection. While this is very convenient, you may want to note that this kill switch is not firewall based. This essentially means that if NordVPN itself crashes, then the apps will not shut and will have continuous access to the internet.
Customer Support
NordVPN provides all-round the clock customer support based on a ticket system where the user has to fill out a web form. Customer support can also be accessed through Facebook, email, or Twitter. The company offers a live chat option for users as well. The response through the live chat option is usually prompt and useful, though they come up with copy paste answers to many questions.
For more technical problems or questions, it is advisable to use their email-based technical support option. If you choose to use this option, you will be in touch with another assistant who will dedicatedly help you with your issues.
Robust customer support is essential, especially for new users or technically not inclined customers. Customer assistance is required whether you need to double check the encryption or merely need to troubleshoot.
NordVPN has a prolific database of tutorials, how-to guides, and other information along with the live chat and technical support options.
Performance
Most VPNs are small windows with a basic list of cities, but NordVPN's product looks like a complete Windows application. The initial window displays all sever locations on no a world map that you can zoom into to choose your desired area, and this map can be sized as per your preferences.
This sounds good in theory though it's impractical to use. There are no country names enlisted on the map. This means that you may need to hover your mouse over different server icons to choose the right one. When you do manage to locate the right location, you need to click on the icon which connects to that server and provides you with a new IP address.
NordVPN does have a "Connection Wizard" for new users. You can tell the client what your priorities are regarding anonymity, P2P, security, and streaming, and it will auto-select a location based on your choices. If you decide not to choose it right away, there's no option to pull it out of the menu. However, if you do decide to use the Wizard, it appears as an overlay on the map and cannot be removed.
The VPN's server tabs offer a more traditional, list-based selection opportunity. Here, you can choose a country, server, and sort the servers using various parameters such as tasks, distance, and loads. The system has a favorite's list to store frequently used locations, and there is a "Quick Connect" option that you can use to connect to your last-used server. This interface works excellently, and it is one of the best interfaces on the scene today.
The setting dialog window gives you complete control over how the system operates. Instead of a standard "Start with Windows" checkbox, you can choose whether you want the app minimized, maximized, or connecting automatically to a server of your preference. The advanced settings checkbox lets you choose between UDP and TCP connections. You can also choose settings to your chosen DNS servers when you are connected.
The interface provides the facility for customization. For instance, if you find the map not to be useful you can turn it off, and the VPN will open at the servers list.
Again the kill-switch is a limitation of this VPN as described earlier. The apps may continue to access the internet even if the VPN disconnects which can disclose your identity. Many VPNs use the kill-switch at the systems level which turns off network access, and there's no possibility of information leakage.
So, now you know all about the NordVPN. To get a broad overview, take a look at the list of pros and cons below-
NordVPN Advantages
High number of locations
Great VPN performance
30-day money back guarantee
Strong encryption leading to high-security levels
Torrenting is allowed on the VPN
NordVPN Disadvantages
Interface problems with the Windows client
Kill-switch is based on the app, and not the system
The session logging policy is unclear
Company lacks transparency
High prices for monthly plans
Jamie Spencer

NordVPN