Highly Recommended VPN
PureVPN
We test VPN providers thoroughly and often. This is so we can give you the best overview of the VPN market. PureVPN is in the top 3 VPN providers and continue to be a market leader.
UPDATE:  1st February 2018
Choosing the right VPN provider can be a daunting task, and it can be especially overwhelming to those who have never looked into a VPN before.
Finding a service that matches your personal use case is important if you want to rest easy knowing that your privacy and security online are being looked out for.
With the growing need for security and the growing amount of connected devices it is vital to take the painless steps to hardening your security habits. A common first step is to pick out a VPN provider that you can trust.
PureVPN is one service that stands out above the others because it offers a clear and straightforward objective: to bring you a reliable, secure, safe, and well priced virtual private network.
Features and Advantages Of PureVPN
Let's take a look at some of the key features that have made PureVPN a reliable and quality VPN service provider.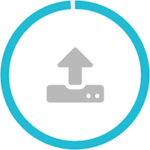 PureVPN has very impressive and consistent up-time levels.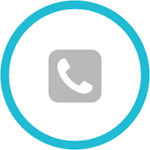 6/10 for support and assistance. Customer service needs improving.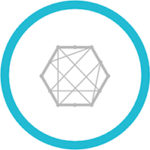 PureVPN has very good compatibility with most platforms, features and plugins.
Speed & Overview Of PureVPN
A common complaint you may hear from other VPN users is that their service runs slow at times. This is a frustrating occurrence that plagues many VPN companies. However, you can be assured that PureVPN will not slow down your connection in any noticeable way because they own and operate their own servers and DNS hardware. From this alone you can feel secure in knowing that your choice to favor privacy will not limit your convenience.
PureVPN offers over 750 servers in over 140 countries around the world. For you this means that no matter your location you will be able to find a server that suits your use case. This gives you the benefit of being able to bypass georestrictions, for example, because of the high probability that you will find a server that will work in whatever country you are in. The more options with a VPN the better. Being able to stream your favorite movie, TV show, or channel wherever you are is a strong upside for using a VPN while traveling or living in an area that tends to favor censorship over freedom.
PureVPN also boasts that they offer 99.9% uptime. This is an advantage over lesser services and means that you can stay connected for longer without any interruptions. Remember the 750+ servers? This high volume of network options means that if one is down you can hop onto another one. Choices make PureVPN a strong product if you are dealing with sensitive information, financial transactions, or any situation that demands a solid, constant, and secure connection.
PureVPN also comes with an Antivirus and Antimalware bundle. Not only will your network activity be masked but your device will be safe from viruses and malware. Ad-blocking is also included in the software so you can say goodbye to those ugly advertisements that plague modern websites.
There is no limit to the amount of data that you can send and receive while connected to a PureVPN server. That makes streaming content and surfing the web while behind a VPN no issue.
Privacy
Privacy is the number one reason for choosing to use a VPN. For the average person this may not seem important, but it is. Hiding your activity does not imply nefarious business. It means that you, as an individual, favor your right to privacy from shady marketing, invasive governments, or snooping ISPs. PureVPN guarantees that your privacy will be their number one priority while you are using their networks.
An AES-256 encryption standard is utilized to maximize the chances of you staying private during your web activities. This encryption is used by many world governments due to its uncrackable nature and is the key to your security while using PureVPN.
The protocols that are available with each and every server are OpenVPN, L2TP/IPSec, PPTP, SSTP, and IKEv2. These protocols are secure, strong, and have withstood the test of time. They are standards for a reason, and your security will be heightened while connected to a PureVPN server.
As a side note, if you wish to remain anonymous as well as private it is a good rule of thumb to always connect using Tor in conjunction with a good VPN. This will cause your speed to dip some, but it will keep you much more private if that is your end goal. For most users, however, that is not so important.
Platforms
PureVPN is available on over 20 platforms, thus giving you more options to choose from. You can find it for Windows, Mac, iPhone, Android, Kodi, and the Firestick as well as in a Firefox extension, Chrome extension, router VPN, and much more. With this plethora of platforms your bases are covered.
You can have five simultaneous connections going at once. This is great if you want to use PureVPN while on your phone, your laptop, your work computer, and whatever else you may need.
The one downside is that there is not a native Linux desktop client. New or casual Linux users might find this to be a problem. However, there is a great guide for setting up a PureVPN connection using NetworkManger, OpenVPN, and more on a Linux machine.
Pricing
A big question that comes up in the world of VPNs is cost. Some services are more expensive than others, while companies like PureVPN keep a competitive pricing structure that should be affordable for most users.
You can choose to pay per month, per six months, of per one year. One month of service is just $9.95. For six months you can expect to pay $7.95 per month, a great discount from single month payments. The best deal comes at paying for one year at a time. This will cost you only $4.95 a month, a 50% discount overall.
Payment options include credit cards, PayPal, Alipay, PaymentWall, Cash, gift cards, and a more than a few cryptocurrency options using CoinPayments. The last item is of particular note because of the growing demand for and interest in crypto as a form of payment. Some of the coin options include:
– Bitcoin
– Ethereum
– Litecoin
– Ripple
If you are trying to remain anonymous as well as private using crypto would be a great way to ensure you are kept secure.
The browser extensions provided by PureVPN are not free. This is another sign that PureVPN has a strong product because many free browser VPNs are shady at best and a privacy nightmare at worst. Being that you will need to have a valid PureVPN subscription means that the extension is much more trustworthy.
PureVPN Advantages
PureVPN is an excellent choice because it:
– is easy to download and use
– has many servers in multiple countries
– offers AES-256 encryption
– gives you fast and unrestricted streaming
– has great pricing options
– accepts multiple cryptocurrency payments
Being based in Hong Kong is another upside to using PureVPN. Hong Kong, while part of China, has more freedoms and less restrictions on media, the internet, and tends to have little censorship overall. While it is not as ideal of a location as somewhere like Switzerland, it is an excellent spot for basing a VPN company. Famous NSA contractor and privacy advocate Edward Snowden chose Hong Kong for a reason after he leaked revealing documents. That speaks volumes as to the security of Hong Kong in regards to your privacy.
PureVPN does not keep any logs. This is a huge advantage to many other services. What it means for you is that no logs of your connection activity are kept on PureVPN hardware. This adds to the protection of your privacy that is essential when connecting using a VPN. No logs means that no matter if the servers are seized your history remains safe.
Support is available 24/7. There is a live chat as well as a support page that has a huge knowledge base for you to peruse. Any question you have will be answered if it is not already.
PureVPN Disadvantages
No VPN provider can ever be perfect, and the same is true for PureVPN. While PureVPN is a top choice for most people it does not come without its flaws.
A couple of the more noticeable ones are:
– the lack of a Linux client
– it has slow speed for some Chrome extension users
– lack of decent customer support despite their said availability
Customer support from PureVPN is known to be hit or miss. For many they are helpful and quick while for some they are slow and unresponsive if not unhelpful. Mediocre customer support may not be a huge issue for you if you do not mind doing research using their support page or user forums.
Overall as a service PureVPN does not do much wrong. There are no logs, fair prices, plenty of server options, tons of supported devices, and more.
More VPN Reviews & Resources
If you want to read more of our reviews about VPN Hosts then check out the following: