Speed is everything!
In today's fast-paced world, having a fast website is an absolute must! Most web users aren't going to wait for a slow site to load. Why waste time when they could just visit another site with faster load times?
Ultimately, the speed of your hosting service is going to make or break your site. Not only will it affect how users respond and interact with your content, but speed can also affect your websites SEO and overall visibility. WordPress is one of the most popular content management systems out there to build a website with.
It's built to be versatile, easy to use, and most importantly, fast.
However, your site is only going to be as fast as your hosting provider allows. Your provider is responsible for making your site accessible to the masses. So, having a fast and reliable hosting solution can make all the difference.
Whether you're building your site from the ground up or you're looking to migrate your existing site to a new provider, you have plenty of options to choose from. We've rounded up a collection of some of the fastest WordPress hosting providers the market has to offer. These hosting solutions can give you that speedy connection you need to help your site reach its full potential. If you're looking for WordPress hosting on a budget, then you might want to check out our cheap WordPress hosting guide.
Full Affiliate Disclosure:
When you purchase a web hosting package through links on this page, we earn some commission. This helps us to keep this site running. There are no extra costs to you at all by using our links. The list below is of the best cheap web hosting packages that I've personally used and tested.
Top 9 Fastest WordPress Hosting Providers
| | Host | Price From | Load Time | Bandwidth | Storage | Money Back | Uptime | No. Sites |
| --- | --- | --- | --- | --- | --- | --- | --- | --- |
| | Kinsta | $25/mo | 810ms | 20,000 visits/mo | 10GB | 30 Days | 99.99% | 1 |
| | Cloudways | $10/mo | 815ms | 1TB bandwidth | 25GB | None | 100% | 1 |
| | Siteground | $3.95/mo | 820ms | 10,000 visits/mo | 10GB | 30 Days | 99.97% | Unlimted |
| | WPengine | $35/mo | 825ms | 50GB bandwidth | 10GB | 60 Days | 100% | 1 |
| | Bluehost | $19.95/mo | 920ms | Unmetered Bandwidth | Unmetered | 30 Days | 99.97% | Unlimited |
| | Dreamhost | $16.95/mo | 930ms | 100,000 visits/mo | 30GB | 30 Days | 99.98% | 1 |
| | InMotion | $6.95/mo | 975ms | 20,000 visits/mo | 60GB | 90 Days | 99.98% | 1 |
| | Flywheel | $15/mo | 975ms | 5000 visits/mo | 5GB | 1 Month | 99.98% | 1 |
| | Pressidium | $21/mo | 975ms | 10,000 visits/mo | 5GB | 60 Days | 100% | 3 |
#1 – Kinsta – from $30 pm – Get 2 months free if you pay annually ($25 pm)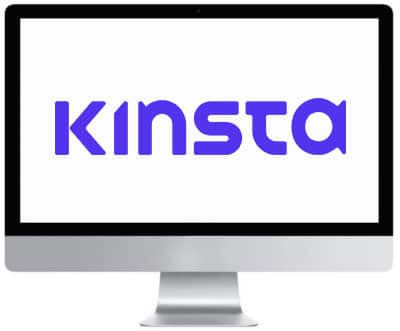 Kinsta is considered to be one of the best WordPress hosting providers for those looking to invest in managed services. The service is incredibly user-friendly. Everything is taken care of by professionals. All you have to worry about is building the best site possible. Even if you do need help, Kinsta has a great support system.
Kinsta runs on the Google cloud platform. Your site is stored on SSD cloud servers. Not only that, but backups are performed daily to ensure that your information is never lost. Kinsta also performs uptime checks every two minutes so that issues are taken care of quickly.
Connection speeds are very impressive with Kinsta. The provider uses state-of-the-art technology to decrease load times as much as possible. This includes PHP 7.4 scripting language, Nginx balance loader, MariaDB MySQL management, and more.
#2 –

Cloudways

– from $10/mo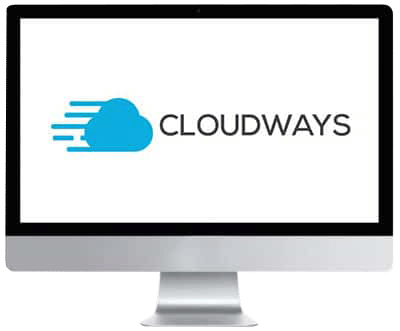 Cloudways is another managed hosting platform worth considering. Like Kinsta, it operates on a cloud network to ensure that connection speeds are fast. The cool thing about Cloudways is that you get to choose which network to use. You can host your site on Google, Amazon Cloud, Digital Ocean, Linode, and Vultr.
All plans are completely scalable. You can easily add more resources as your site grows. The provider has a reliable support team that you can go to when issues come up. However, the provider goes to great lengths to keep those issues to a minimum.
To keep connection speeds high, plans come with their own dedicated resources. You can also take advantage of built-in caches. PHP 7 servers, Cloudways CDN, and more.
Or read our more detailed Cloudways Review >>
SiteGround

– From £3.95 /mo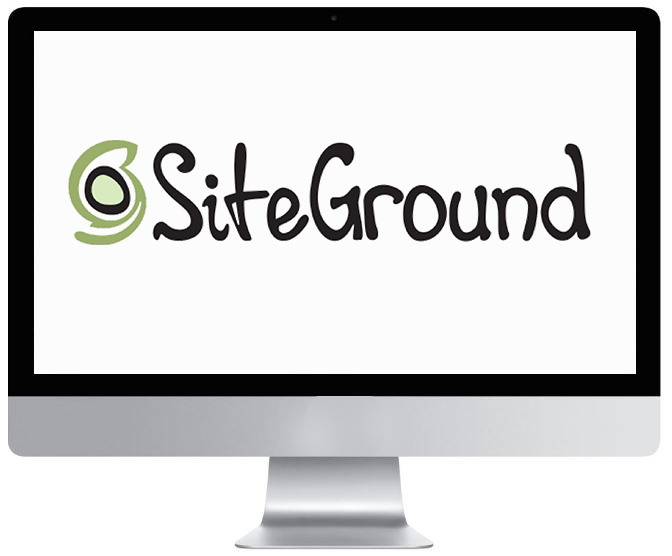 SiteGround is a hugely popular hosting provider with a lot to offer. You can choose from several types of hosting solutions. This includes traditional shared hosting, managed WordPress hosting, WooCommerce hosting, and cloud hosting.
Data centers are located all over the world. There are several in the United States. You can also choose to host your site in the Netherlands, the UK, Singapore, and more. To reach a global audience, all plans are compatible with Cloudflare CDN.
SiteGround is relatively easy to use and set up. The provider has a one-click installer for WordPress. Plus, you can utilize your favorite plugins, caches, and more. SiteGround.com plans also come with a free SSL certificate, 24-hour access to the customer support team, and free site migration.
Or read our more detailed Siteground Review >>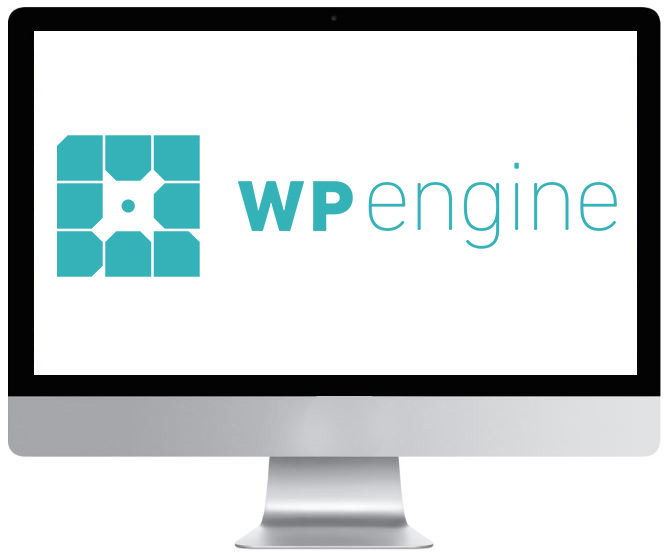 If you want a hands-off hosting experience, WPengine may be for you. This provider offers managed WordPress hosting for bloggers, entrepreneurs, and larger companies. There are several plan tiers to choose from, allowing you to invest in an option that works for your unique hosting needs.
Like all managed hosting plans, all of the details are taken care of. The provider completes WordPress updates automatically, which can improve performance. Furthermore, you're getting enterprise-level speeds. WPengine uses Cloudflare CDN to make your site accessible to everyone. There's also built-in performance monitoring. The monitoring tool is designed to analyze connection speeds and find ways that your site can be optimized even further.
Or read our more detailed WP Engine Review >>
Bluehost – $19.95/mo (36 months)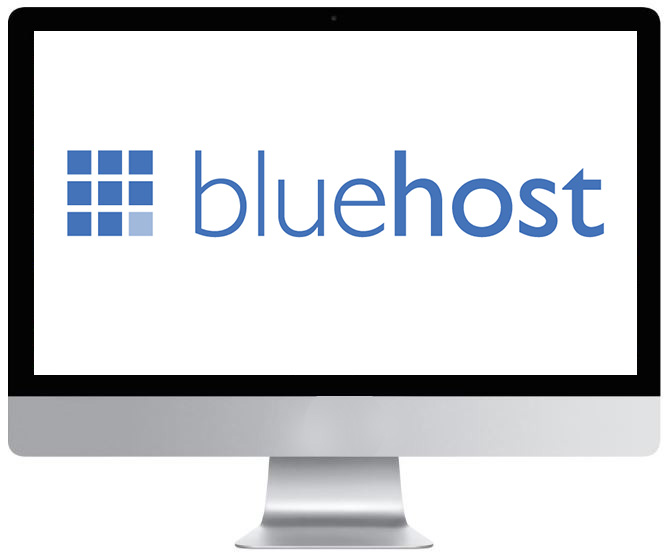 No hosting review is complete without mentioning Bluehost. As one of the largest cheap web hosting providers, Bluehost has a lot to offer in terms of performance. The provider is the recommended choice for Wordpress. It's even displayed on wordpress.org!
That's because the service is optimized for the platform. You get one-click installation, in-depth WordPress analytics, and so much more.
There are several types of hosting plans you can try out. This includes managed WordPress hosting. Each plan comes with a free domain, free SSL certificate, and access to SSD storage. Bluehost is owned by Endurance International Group, which owns several big-name providers like HostGator. Thanks to its many resources, the provider is able to provide top-notch service at reasonable costs.
Or read our more detailed Bluehost Review >>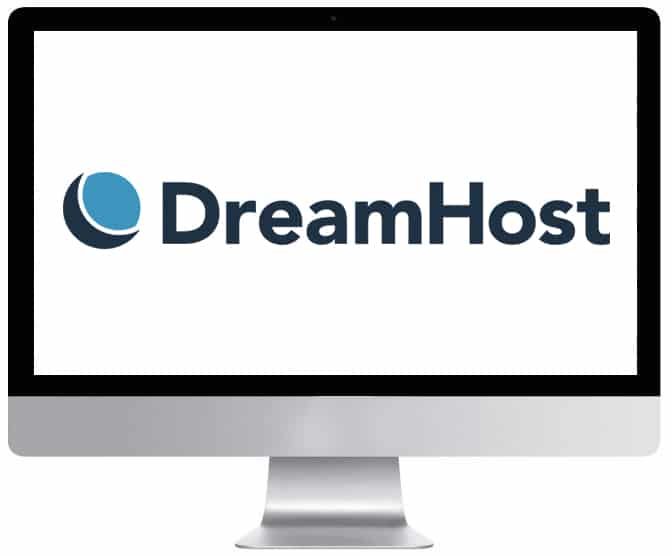 DreamHost is like a one-stop-shop for all your website needs. Not only is it a hosting provider, but the company can also register your domain name, handle site migrations, build a new site, and more. On the hosting front, DreamHost is very reliable. It's one of the oldest names in the game, so the company has done a fantastic job of building a reliable network. The provider even offers a 100 percent uptime guarantee, which is very rare in the industry.
With a plan from DreamHost, you're getting daily backups and unmetered bandwidth. All plans also come with 24-hour customer support and a bevy of speed-boosting features. High-tier plans come with a CDN and caching systems as well.
Or read our more detailed Dreamhost Review >>
InMotion

– from $7.26 /mo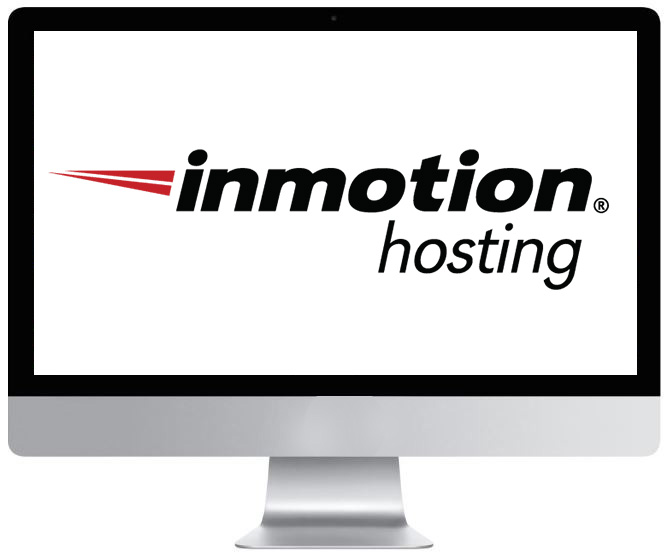 InMotion only recently became a managed WordPress host. The company is known for offering affordable hosting packages for small business owners and bloggers. However, their step into the world of WordPress is a good one.
With those managed plans, your WordPress site is taken care of. You get automatic updates, free SSL certificates, and backups on most of the plans. The servers utilize SSD storage, PHP 7, and custom caching to improve speeds.
The web hosting provider offers a handful of free perks as well. You can migrate your WordPress website to InMotion hosting for free. Alternatively, you can utilize the free drag-and-drop builder to create your site from scratch.
Or read our more detailed InMotion Review >>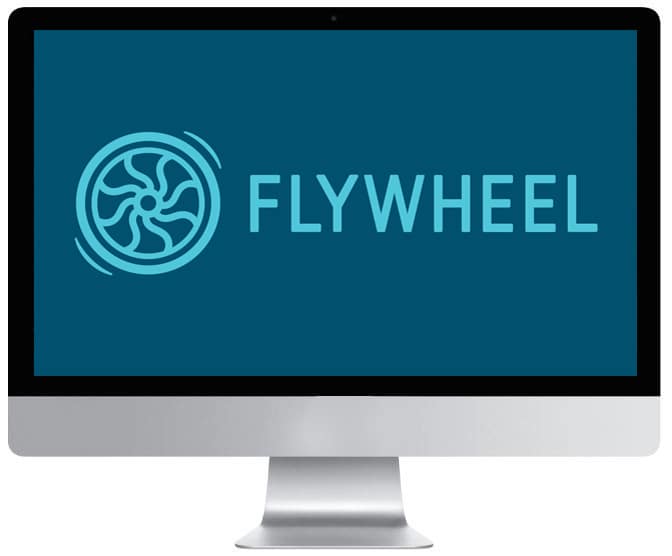 Flywheel is a high-performance hosting provider. The company provides very impressive connection speeds thanks to its use of cloud technology. All sites are stored on the Google Cloud network. You're also getting a free CDN and custom caching system. Those features work in tandem to provide great performance.
Flywheel is optimized for WordPress. Thus, it's very easy to use. The web hosting services provided are all fully managed for simplicity. Several hosting packages are available. They range from small sites for bloggers up to enterprise-level packages. Regardless of the plan you choose, you're getting automatic backups, free site staging to create a test site, a free SSL certificate, and more.
Or read our more detailed Flywheel Review >>
Pressidium – from $21 /mo ( Billed annually )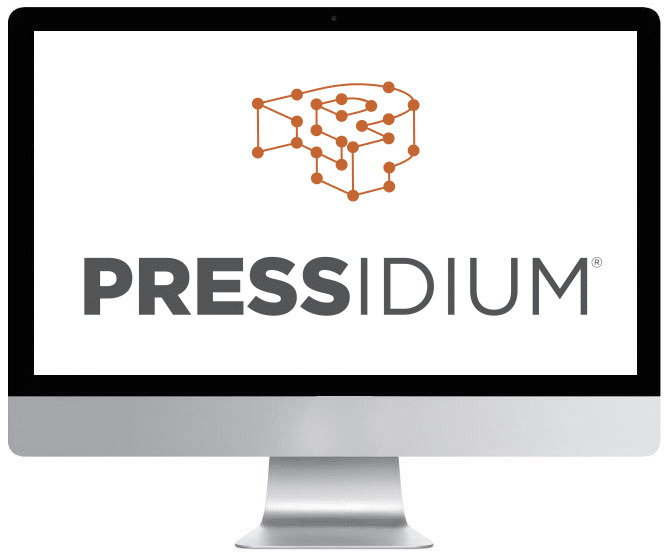 If fast hosting is what you're after, Pressidium is worth checking out. This is one of the fastest providers available. Regardless of the plan you choose, your site utilizes resources the same way as others. Pressidium runs load-balanced hosting systems, ensuring that performance is high across the board.
You're also getting a lot of key perks. There's an adaptive caching system, a powerful firewall system to prevent malware, and an SSL acceleration system.
Pressidium has four server locations. You can select to store your site in Asia, Oceania, Europe, or North America. All sites are fully managed and come with a slew of automatic features for peace of mind.
How to Find the Fastest Web Host
Web hosting is a lot more complex than what most people think. Making your site accessible to viewers across the globe is no easy task. Luckily, most big-name providers these days are well-equipped for the job.
That said, there's still a lot of variables that could affect the quality of service you're getting. If speed is your top priority, you'll need to consider how every aspect of the hosting service affects the front-end experience. Here are some major things to look into when choosing a provider for your hosting needs.
Data Center Locations
One of the first things you should consider is the location of your provider's data centers. This is something that many bloggers and Internet entrepreneurs fail to consider. While the Internet is largely considered to be wireless and instant, that couldn't be further from the truth. The World Wide Web still relies on physical wires to transfer information. Thus, distance plays a critical role in connection speeds.
When you choose a provider to host your site, you're essentially loading your data onto the company's physical servers. Those servers are located in ultra-secure facilities across the world. Most hosting companies these days have multiple data centers to cater to specific parts of the world. Here is where you have to be strategic.
The best way to get fast connection speeds for your visitors is to choose a company with a data center that's closest to their location. For example, if your audience is predominantly located in the United States, you wouldn't host your site on a server that's located in Singapore. You'd choose one that's in the continental United States!
The farther away your visitor is from the data center location, the slower their connection speeds are going to be. There are some ways to get around this issue. But we'll get into that a bit later.
Before committing to a hosting provider, take some time to learn more about the data centers. See where they are located and how they are run. Having access to some server space in the same country as your audience can prove to be very beneficial on the speed front.
Uptime Figures
In web hosting, uptime is a figure used to represent the reliability of the network. It's typically displayed as a percentage that covers a set measurement period. In most cases, the figure will cover a month of service.
A higher uptime figure is always better. Say, for example, that one of your preferred hosting providers advertises a 99 percent uptime rating. This means that the servers are up and running 99 percent of the time. So, what about that extra 1 percent?
This is referred to as downtime. Nothing will kill your site faster than downtime. Your site is inaccessible. All of that content you worked hard to create is not viewable by your audience. Needless to say, this can have a huge effect on your bottom line. Whether you're a blogger relying on ad revenue for income or you run an e-commerce site that makes sales regularly, downtime is never good.
Ideally, you'd want to find a provider with an uptime guarantee as close to 100 percent as possible. While it'd be nice if all providers could provide a 100 percent uptime rating, it's just not possible. Servers are physical machines that have to be maintained. Performance issues happen all the time. The key is finding a provider that handles those issues swiftly and efficiently to minimize downtime as much as possible.
You can use this Uptime Calculator to check the differences between different web hosts.
Look out for providers that offer some form of uptime guarantee. Usually, the guarantee means that you will be reimbursed if the servers are down longer than a specified time period.
Content Delivery Networks
Earlier, we mentioned that utilizing a server that's close to your audience is important. That remains true regardless of where your visitors are accessing your site from. But what if you have a global audience? If you have visitors coming from all corners of the globe, it's not exactly easy to choose where your site should be stored. Some people are going to experience slow load times, right?
Not necessarily. A Content Delivery Network is one way to get around location issues. Simply referred to as a CDN in web hosting circles, a Content Delivery Network dramatically improves connection speeds for every user. It doesn't matter whether your visitors are in the same country as your provider's data center or thousands of miles away, they will experience faster load times.
A CDN is essentially a global caching network. A cached version of your website is stored on the network. Instead of connecting to the primary data center, users will connect to the nearest CDN node. From there, the cached version of your site is loaded. Because the CDN node is much closer, users won't have to contend with that long-distant request.
It's beneficial for all parties involved. Your users get to experience faster connection speeds while your primary server experiences less load.
Storage Technology
I know what you're thinking. What does storage have to do with connection speeds? Well, it plays a far bigger role in load times than you might think.
Your site is stored on a physical server. Every piece of media and content you display on your site has to be stored somewhere! It takes time for that data to transfer from the data center to your visitors' computer. The type of storage your provider uses could make or break the connection speed.
Think about how far hard drives have come in the last decade or so. We went from old-school spinning drives to flash memory. Traditional hard drives with spinning magnetic storage are still used today. You can find them in computers, external hard drives, and even hosting servers!
They are far slower than solid-state drives. Solid-state drives have no moving parts. They rely on flash memory. As a result, information is accessed much quicker. Depending on the parameters of the drive, SSD drives can perform anywhere from 5 to 20 times faster than a traditional hard drive! That difference is very noticeable with web hosting.
Luckily, SSD drives are becoming more common. Many of the biggest web hosting companies have already made the switch to solid-state. Before choosing a provider, make sure that it uses SSD drives to ensure that connection speeds are as fast as possible.
Traffic and Bandwidth
Have you ever considered how your traffic affects connection speed? Not all servers are built to communicate with thousands and thousands of visitors at once. Excessive load can put a lot of stress on a server, resulting in some noticeable lag. This is especially true if you have a cheaper hosting plan that utilizes shared space. More on that later.
It's important to consider your bandwidth allotment when choosing a hosting plan. Bandwidth is the amount of data that can be transferred between the hosting server and your visitors' device. You don't have to offer any downloads to use up bandwidth. Every time someone connects to your site, some data is used.
Many providers have strict bandwidth limitations that could affect the speed of your site. Say that you have 5 GB of bandwidth included in your plan. That's pretty low. On average, this covers about 20,000 visitors per month who visit only five pages on your site. It goes quickly! That low bandwidth would not support high-traffic sites.
Once you reach that bandwidth limitation, the hosting provider may take steps to reduce load. This includes blocking visitors or dramatically reducing connection speeds.
Make sure that you're choosing a plan that works for your monthly traffic needs. Many providers offer unlimited or unmetered plans to ensure that throttling isn't an issue.
Caching Systems
Similar to a CDN, a caching system helps to dramatically improve load times. Essentially, caching systems work to make condensed copies of your site. That cached version is loaded first before any data from the main server is processed. It's a quick and easy system that can do wonders to improve connection speeds.
Many providers offer their own proprietary caching system to help with site performance. Even if yours doesn't, you can easily find a caching system plugin. There are tons of WordPress plugins out there that act as a cache to enhance performance for your users.
Does the Type of Hosting I Have Affect Speed?
If you're not familiar with the world of web hosting, you might be surprised to find that you have several different kinds of hosting plans that you can choose from. Most hosting companies offer a slew of plans to cater to every site owner. So, does the type of hosting you choose affect your site's speed?
Believe it or not, it does! Let's take a look at some of the most common plans available.
Traditional Hosting Options
The first is shared hosting. This is the most basic kind of hosting. It may only cost you a few bucks per month. As a result, it's very enticing to new bloggers or inexperienced site owners. However, with that low price tag, you're getting less-than-ideal speeds.
That's because your site is stored on the same server as multiple websites. All of the server's resources are shared with every site, putting your connection speeds at the whims of others. Say that one site experiences a surge of traffic. The resources will go to that site, leaving yours to lag behind.
Next up, we have VPS hosting. VPS stands for virtual private server. With this kind of hosting, your site is still stored on a shared server. However, the difference is that resources are allocated instead of shared. You're essentially creating a separate server within a server.
The cool thing about VPS is that you can often add more resources as you see fit. This is ideal for sites that are still growing. Because all of the resources are allocated, you don't have to worry about performance issues caused by the popularity of other sites. Connection speeds are a bit faster.
Finally, we have dedicated hosting. As you can guess from the name, dedicated hosting comes with its own dedicated server. You have an entire server all to yourself! This is a great choice for larger sites that have high traffic numbers.
You're getting a lot of resources with a dedicated hosting plan. Thus, your connection speeds are usually far better.
What About Managed Hosting and Cloud Hosting?
Here are two options that can dramatically improve your site's speeds. Cloud hosting is a relatively new hosting option that has taken off in the last decade. It relies on cloud networks to make your site accessible to anyone on the planet.
Instead of hosting your site on a single physical server, it's split up into the cloud infrastructure. As a result, load times are significantly faster and more reliable. Most cloud hosting providers utilize established cloud networks from Google, Amazon, and more. Thus, performance issues are not something you have to concern yourself with!
Last, but definitely not least, there's managed hosting. Managed WordPress hosting is exactly what it sounds like. It's a hosting solution that's taken care of for you. These plans are managed by professionals so that you don't have to worry about the finer details. They're optimized to work for your needs. In most cases, the plans run on cloud networks as well. They do cost a bit more than your average hosting plan. But, the added costs are usually well worth the investment.
Professional managed hosting providers are well-versed in everything that WordPress has to offer. The provider can often optimize speeds to work for your needs, utilize plugins to your advantage, and provide optimal security. It's definitely something worth considering if you don't want to worry yourself with hosting details.
How is Website Speed Measured?
All of the factors we went over could have a noticeable impact on the speed of your site. But how is all that measured anyways?
The performance of a provider can be measured in several ways. However, the most common parameters used are load times and first byte times.
Page load times can be analyzed with a simple speed test. The goal is to measure how long it takes sites to fully load from a specific location. Now, the location of the data center, the use of CDNs, and more could affect load times. So, it's always a good idea to experiment a bit to see what users will experience.
The byte time is how long it takes for the first bit of data to arrive. When someone connects to your site, their device is making a host request to your site's server. Data is then sent to start loading the page. This measurement checks website response times.
Conclusion
Choosing the right website hosting service is one of the most important steps in launching your site. The quality of your provider will have a huge impact on connection speeds for your visitors. The goal is to provide an enjoyable experience for your audience, right? With a fast WordPress hosting provider, you can do just that while avoiding many of the pitfalls that come with slower alternatives.
The following two tabs change content below.
Jamie Spencer
My name is Jamie Spencer and I have spent the past 10 years building money making blogs. After growing tired of the 9-5, commuting and never seeing my family I decided that I wanted to make some changes and launched my first blog. Since then I have launched lots of successful niche blogs and after selling my survivalist blog I decided to teach other people how to do the same.
Latest posts by Jamie Spencer (see all)