Are you a huge movie fan who's looking for a new challenge? Then we have a job for you!
We want someone to watch all six previously released Lord of the Rings and Hobbit movies back-to-back, leading up to the highly anticipated premiere of The Lord of the Rings: The Rings of Power on September 2nd, 2022.
The right candidate will be paid £750 in cash, plus a £60 Deliveroo voucher for bingeing nearly 20 hours of fantasy action.
We're asking you to take the long journey to Mordor —are you up to the challenge?
The hero we're looking for is not only a fantasy movie fanatic, but also an active, outgoing social media personality who'd be enthusiastic about live-tweeting their movie marathon experience.
Once your binge-watch and live-tweeting extravaganza is complete, we'll ask you to share your takeaways from the movies so we can make some beautiful, badass rankings together.
Besides those, our only requirements are that you be at least 18 years old and based in the UK (sorry Middle Earthers).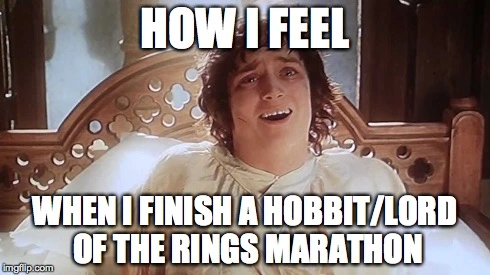 What you'll get
The adventurer chosen to take on this awesome task will receive a package that will include everything below:
£750 from Makeawebsitehub.com
£60 Deliveroo Gift Voucher (Doesn't Have to be used for just Potatoes)
All six movies on Bluray for you to keep
How To Apply
If you're up for the task of live tweeting, watching these movies, and getting paid £750 for it, then simply fill out and submit the form, telling us why you are perfect for the role
Terms & Conditions
The competition closes on 23rd August 2022
Entrants must be aged 18+ to apply
This is not a full-time employment role, instead a one-off task
All personal information submitted will remain confidential
The winner will receive a copy of The Hobbit: An Unexpected Journey, The Hobbit: The Desolation of Smaug, The Hobbit: The Battle of the Five Armies, The Fellowship of the Ring, The Two Towers, and The Return of the King
The winner will also receive a Deliveroo Gift Card worth £60
Applicants must watch the movies providing updates via their social media accounts
The maximum amount you will win is £750, which will be paid on satisfactory completion of the feedback survey and the tasks listed.
If you are unable to complete the requirements, the role will be offered to another entrant
The successful applicant will be notified on the 24th August 2022
Entry to this competition will be deemed as acceptance of these terms and conditions.