Ezoic Review 2021
Can Ezoic Increase Your
Website's Revenue?
Written by Jamie Spencer – Updated 22nd August 2021
There may be many such digital platforms out there, but after reading our review you may realize
Ezoic might be just the helping hand your website currently needs.
There's nothing easy about running a successful website, but there's everything rewarding when you reap the fruits of your labor. If you're a newbie with an entry-level website, you're probably overwhelmed by the number of third-party tools out there and have no idea where to start.
Yet, if you're more experienced you know that a large part of your site's success depends heavily on your smart selection when it comes to using digital tools. Obviously, you won't need them for everything, but when you're focusing on your website's speed, ad revenue, epmv, and providing a better user experience, it's always a good idea to have extra help.
One such amazingly helpful tool is Ezoic – a promising digital platform set out to improve the above-mentioned aspects of your website (and many more!). Yet, it feels as though many haven't been familiarized with the way it works and what it can fully offer.
Therefore, if you want to learn how to manage your website ads (and have better ad placements, ad layout, ad optimization, and so on), boost your revenue growth and work on improving your website, read on and enjoy our in-depth Ezoic review. Indeed, there may be many such digital platforms out there, but after reading our review you may realize Ezoic might be just the helping hand your website currently needs.
What's Ezoic?

Ezoic is a powerful ad tester platform that uses artificial intelligence to improve your ad revenue, website speed, and user experience. It's a machine learning solution for digital publishers. And by digital publishers here's what Ezoic means: bloggers, revenue managers, enterprises, AdSense publishers, and independent publishers.
Being a Google certified publishing partner is what makes Ezoic reputable from the start. What further makes Ezoic special is that it does automatic intelligent optimizations by understanding how different types of site visitors react to ad locations placed on your website. More precisely, the Ezoic platform aims at unlocking more revenue from each site visit.
According to Ezoic, the problem many websites have is that they treat each user the same. However, if you were to offer a more personalized user experience, not only would the number of users increase and the user experience will become more enjoyable, but you'll see an increase in your revenue income as well. And that's precisely what Ezoic strives to deliver.
Many times, webmasters aren't sure how they're supposed to know whether they need to use a tool such as Ezoic, or they believe third-party tools such as Google Analytics or a WordPress plugin would be enough. The truth is that this isn't supposed to be a complex decision. You don't need to be running a large website, or experiencing ad problems in order to benefit from using Ezoic.
Ezoic is, in fact, great for those looking to satisfy their site visitors from the very start. For example, the Ezoic platform may be great for bloggers who realize they need to improve their ad revenue (because as time goes by, many realize that ads are some of the easiest ways to make money online). Now, Ezoic is indeed a digital gem, but you probably wonder what precisely it can do for your website, and that's what we're going to cover in the next section.
What Can Ezoic Do for My Website?
While Ezoic isn't pure magic, it can certainly do some wonders for your website. Its artificial intelligence system is capable of testing and understanding tons of different ad combinations to deduce what works and what doesn't. Ezoic tests ad size, ad position, ad color, the time and day of the week, and many more factors and ad units. It can also check how visitors behave on different electronic devices, as well as track the period when they log.
After a while, Ezoic learns how to treat each visitor in a unique manner by serving the most optimal ad number (as well as take into account ad placement, ad types, and ad layout). This, in turn, improves the overall user experience and increases ad revenue. Additionally, it will lower your bounce rates too.
The logic is simple – if visitors enjoy visiting your website while being served ads they're likely to click on, these "click rates" will undoubtedly increase as will the value of the ad locations. If you try to do all this ad testing on your own, not only will you find that it's time-consuming, but you'll realize it will be impossible to deliver the same results. Plus, you probably won't take all the important variables into consideration, as basic ad testing doesn't go as deep as Ezoic's AI approach does.
It's useful to think of Ezoic as your very own personal assistant. Imagine having someone (or something, as we're talking about a machine learning platform after all) who can tell you where to place your ad, how to position it, what display sizes you should use, and so on.
Plus, it can tell you which advertisers you should continue working with to make the most money out of your site. For instance, let's say you use both Google AdSense and Media.net. You can test them against one another for the very same ad location via the Ezoic platform.
This has a huge impact on the amount of money you actually make from your website.
Discover Ezoic in Numbers
Its headquarters are in Carlsbad, California, US where it was founded in 2010
Has 3 global offices: one in the United States, and two in the United Kingdom
In 2016 Ezoic received the Google Business Innovation Award for its valuable impact on publisher revenue
In 2019, Ezoic secured a $33 million investment to optimize websites with AI
Company size: 51-200 employees (based on LinkedIn info)
Has more than 400 data centers worldwide
Provides 99.99% uptime
More than 10,000 websites use Ezoic to achieve their goals
Has a 24/7 support team
Creating an Ezoic account takes 30 seconds, and after you're done with that, complete setup and integration can be approved in less than 24 hours
After integration, it takes less than 5 minutes to set up the Site Speed Accelerator
offers a 30-day free trial
Ezoic promises: 50% more advertising revenue (on the average); 48% more traffic in a year (on the average); 92 average mobile speed score; and more than 1.6B pageviews
Ad Tester configuration can take up to 1 hour
The average revenue uplift with Ad Tester is 60%
96% of the sites that tried Ad Tester continued using it after 6 months
Regarding payment terms, Ezoic has a net 30-day schedule, and payments usually occur between the 27th and 30th each month
The minimum account revenue threshold for payout has been set at $20 USD
Ezoic vs. Google AdSense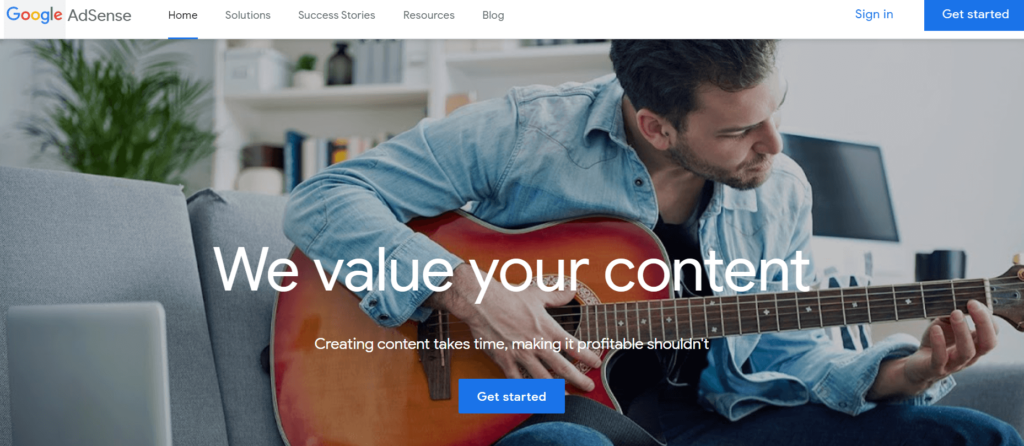 This is where things get confusing for some. This is so because many wonder whether Ezoic is a good alternative to Google AdSense, and so they think they need to head over to their AdSense account and delete it if they wish to use Ezoic.
The truth is that Ezoic isn't an ad network to start with – it's a machine learning platform for publishers with the sole purpose of improving your revenue and user experience by using artificial intelligence.
That being said, it's not always about choosing one over the other – it's about seeing Ezoic more as an addition to Google AdSense, rather than an alternative. Ezoic supplements Google AdSense, if this makes more sense (no pun intended). Plus, we've already mentioned that Ezoic is officially a Google certified partner. So, if you check out Ezoic's official website and head over to the last section of their landing page you'll see the following icons:

As you realize by now, Google AdSense is Ezoic's trusted partner (among several ones).
To explain things further consider the following: as Ezoic uses artificial intelligence to test display your site's ads, they'll make use of whatever ads AdSense is already displaying on your website. So, many Ezoic users have actually reported that Ezoic helped them increase their AdSense revenue too. Ultimately, this is the bigger picture when it comes to drawing a parallel between Ezoic and Google AdSense.

Ezoic Features
In this part, we'll focus on the features Ezoic offers, what impact they have on your website, and their specifics. However, before we continue we'd like to remind you to always check Ezoic's official website for more specific information as well as any changes that might occur (this is so because what we outline here is relevant at the time of writing this review, and Ezoic as any other company has the right to make changes when it comes to what they decide to offer).
To start with, it's good to know that Ezoic works well with any content management system (CMS) or any kind of other website configuration. This includes:
WordPress,
Joomla!,
Drupal,
Custom pHp,
Squarespace,
Shopify,
Blogger,
Rebel Mouse,
Magento,
Arch,
Bitrix,
and others.
This applies as long as you have full access to your nameservers and DNS records.
Also, Ezoic is capable of working perfectly well with any kind of theme (such as Hellowmouse, Divi, Astra, Ultra, Spencer, Parallax, Presence, Indigo, and so on, as these are usually the themes publishers tend to work with). There's also no problem when it comes to WordPress plugins.
Many often wonder what type of content Ezoic works with, and the answer is any kind of content. Some of the most common content verticals include:
Sports
Home and garden
Food and drinks
Health
Travel
Games
Automotive
Hobbies
Science
Literature
Nature
Business
Technology
Lifestyle
Culture
History
Geography
Education
Humor
Family
Entertainment
Of course, this is by no means an exhaustive list, but these ones are the most frequently found. Additionally, Ezoic is created with many features that allow it to work well with:
niche sites,
news sites,
online application sites,
affiliate sites,
reference sites,
blogs,
AdSense publishers,
web-based tools,
independent publishers, and so on.
Ease of Use
Ezoic is very easy to use – it's as intuitive as it can be so that anyone can use it without any difficulties – no coding or advanced technical knowledge is required. Also, Ezoic's team has made it possible for Ezoic users to have access to a resource and tutorial library. This will allow them to control their own experimentation, so to speak.
Plus, even if you do end up having some issues or difficulties, you can always rely on Ezoic's support team. The team is located across the world and is available at all times. Each team member has been trained to provide high-quality assistance and usually, they'll provide a response in less than an hour.
What's also very easy when it comes to Ezoic is creating an account. After doing so, you have to do website integration, which is explained in detail. Basically, there are three possible ways to integrate your website with Ezoic:
Name server integration
Cloudflare integration
WordPress plugin
Ezoic Website Changes
Many webmasters are concerned that opting for Ezoic might make some physical changes to their website, and affect the overall layout. This, however, isn't necessarily true. Ezois works in such a way that it strengthens site performance under the radar. Ezoic improves user experience and makes website/page speed faster while leaving you in control of your website. Also, how you continue editing your website content isn't Ezoic's concern at all.
It only works to show you how certain site aspects can be better so that you provide your visitors with a more personalized website experience. This will also affect how your website ranks in search engines (we'll provide more practical examples of this in the relevant section later on in this Ezoic review).
Ezoic Control
What seems to be a major concern for publishers is the level of control they are left with when they choose to work with Ezoic. However, it seems this shouldn't bother you as apparently you get to choose how much control you want to have over your site – as little as you'd like or total, 100% control.
The thing is that Ezoic enables you to scale thousands of decisions (all at once) for each of your site users on the basis of what goals you decide to opt for. Each Ezoic feature allows you to configure and lead your experimentation. Yet, if you'd rather Ezoic did the experimentation, feel free to allow the artificial intelligence system to take over.
What Ezoic basically suggests is that publishers should be able to manage as much or as little as they wish to (and this includes ad partners, ad placements, different monetization methods, to name a few). This actually coincides with the main purpose behind Ezoic – to provide an effective platform that will allow publishers to perform such testing and experimentation on their own. Ezoic only serves to give the necessary tools to the publishers (and mind you, not even the best ad management professionals can keep up with the advanced machine learning Ezoic has) so that they can increase their revenue, among other things.
Allowing publishers to take matters into their hands allows them a greater level of transparency and ensures that everyone's interests are being met accordingly, and each client can work on their revenue increase independently.
Uptime Guarantee
Ezoic promises a 99.99% uptime. You already know it has more than 400 data centers across the world working on this.
Ezoic provides a high-quality CDN and WAF for enhanced speed as well as extra security for all its clients.
Ezoic Ad Earnings
It's only logical that at some point you'd like to take a look at your ad partner earnings. For this, you'd have to go to your dashboard. There you'll see an "Ad Partner Estimated Earnings" section. This section gives you information about the ad earnings for the past seven days (please note that earnings for each day aren't usually finalized until midday PST the following day). In essence, what this means is that until the reports finalize, you can expect some variations in the results.
To see the ad earnings information, click on "view earnings report". This section will give you a detailed overview of your ad partner earnings which you can then separate by device, and/or the actual dates you wish to track.

Source: Ezoic.com
At the top of the page, you should see a big graph whose function is to track your earnings and EPMV on a daily basis. It's up to you whether you want to see daily or monthly earnings, EPMV or ad partner earnings, and so on. You can also specify the date range for the earnings report based on your preferences. All you have to is click on the calendar and select one of the following options:
yesterday
last 7 days
last 30 days
this month
last month
Below the graph you'll notice two tables with seven columns – one is for total estimated earnings, and the second one for details. Here's what the columns contain:
visits
Ezoic ad partners
mediation ad partners
premium ad partners (for premium Ezoic members)
earnings
EPMV
Core Ezoic Features

Big Data Analytics
This core feature helps you improve your SEO results, understand your content value better, and get a proper insight into how your audience engages with the content you publish.
Ezoic has the ability to objectively evaluate your SEO and overall engagement, as well as how your SEO affects your revenue afterward.
It offers a so-called granular look at your site revenue: it has a real-time revenue reporting option, offers revenue by writer, category, and word count, shows you how frameworks impact earnings, and understands what traffic is, in fact, worth targeting.
Free SSL and CDN
These are pretty much self-explanatory. Getting a free SSL (Secure Sockets Layer) will allow you to access secure HTTPS web pages. Also, getting a super-fast CDN network will boost your website speed.
Privacy and Consent
Being mindful of user privacy is very important when you want to work on maintaining a reputation. That's why Ezoic offers the following:
You can choose to generate a privacy policy to display by default to users when they visit your site
There's an option to use your own privacy policy
There's help to prevent falling outside of common site advertising policy guidelines
The consent management features will prompt your users for permission to use cookies
Script Tester
The script tester helps you discover how new features impact your users. It does this by enabling the testing of scripts and various widgets.
Monetization Features

Ad Tester
The Ad Tester ensures your ads are managed in the best way possible. It optimizes for each ad variable such as color, density, network, location, size, and so on. Finally, it displays the highest paying ad types. Overall, its function is to maximize your site potential while offering the best possible user experience.
Pre-Set Header Bidding
The header bidding Ezoic offers requires no coding skills or any other complexities. There's a 6-step process that illustrates how this functions:
A Javascript is installed on the website
Header bidding partners get called before each impression (and they can return a cost-per-impression bid)
The highest bid from all bidding partners is transferred onto the website's ad server
The server gets activated using the value in the ad line item
The line item then competes with any other ads found in the server
The highest bidder is displayed and shown and thus, generates the most revenue
Layout Tester
This feature aims at improving user experience, optimizing mobile sites to generate more site traffic, and test many different layouts until it finds the perfect one.
It's very easy to use, and it has proven to deliver the best results time and time again. It also converts mobile sites to AMP to see how they perform, while at the same time keeping all mobile features (unlike most converters and/or plugins).
Within this, there are other features that interact and work with one another such as the Google Ads Manager (GAM), also formerly known as Google Double-Click for Publishers (DFP), the AMP Converter, and the progressive web-app.
Direct Ad Orders
This feature will allow you to deliver any type of direct ad deal through the Ezoic platform. You can also choose the order types: Sponsorship, Standard, Price Priority, and House. You also get to pick the impression delivery type: Evenly, Frontloaded, or As Fast As Possible. It comes with additional controls too (such as inventory size, frequency clapping, targeting, creatives, and ad rates).
Site Speed Features

Site Speed Accelerator
The function of the Site Speed Accelerator is to accelerate the speed of your website. A faster website provides a more enjoyable user experience. And while it's common for website speed optimization to be challenging at times, especially for those displaying ads, Ezoic has found an effortless way to simplify this by creating the Site Speed Accelerator tool.
Here's a screenshot of what this tool looks like: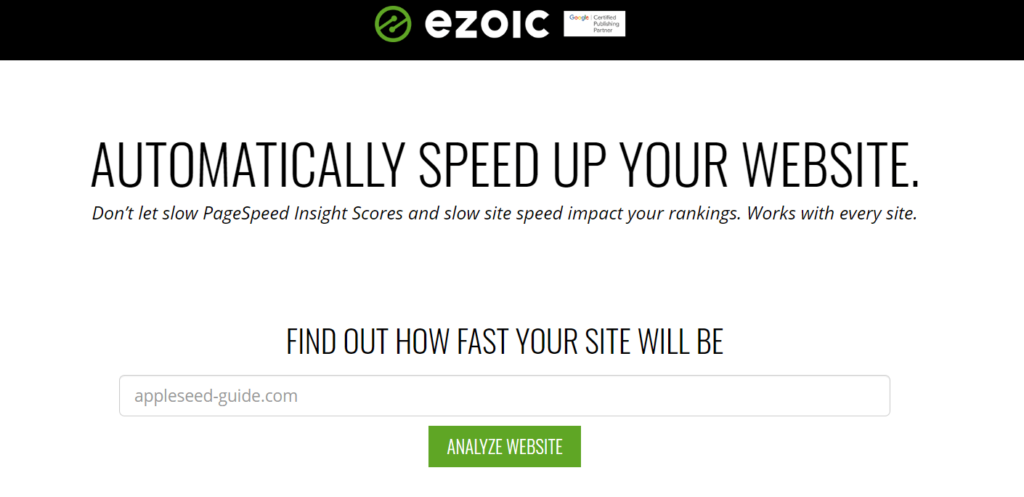 All you have to do is place the link of your website in the link area, and click on "Analyze website". After clicking, you'll see a sign saying "Analyzing website, play wait…", and then the results will be displayed.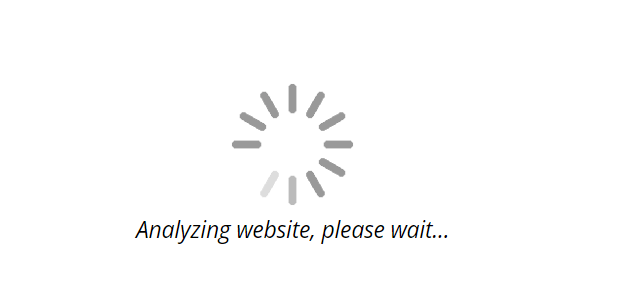 Here's what that looks like: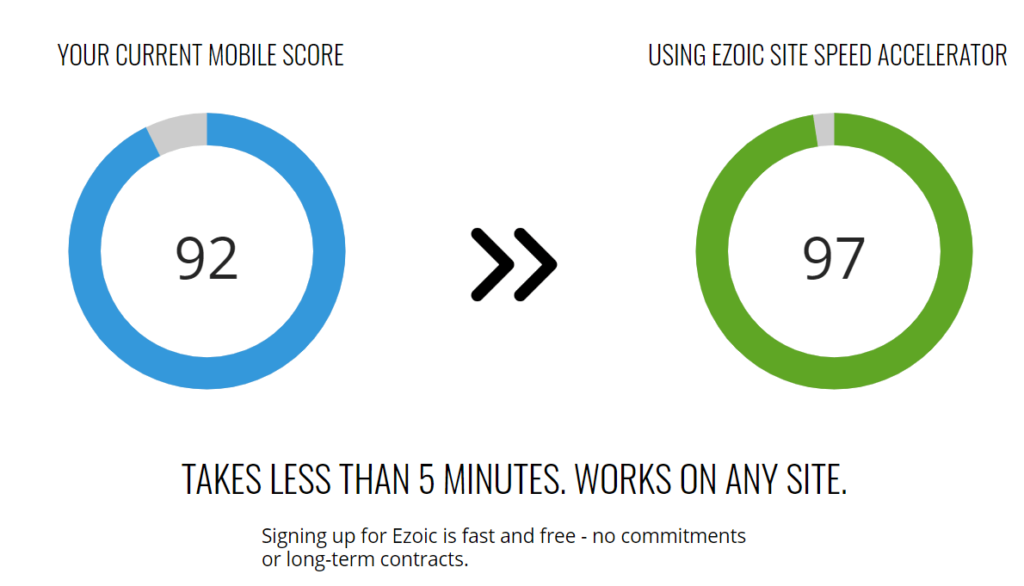 So, if your site's current mobile score is 92, using the Ezoic Site Speed Accelerator can increase it up to 97, for instance. Overall, Ezoic guarantees a PageSpeed Insights score of 80+.
The tool immediately implements the best practices for your site's needs such as lazy-loading, image optimization, CSS rendering, and so on.
You'll see improvements in all areas almost immediately. Ezoic believes that there are many tools to calculate your site's speed, but your user's experience is the best metric to determine whether your website is indeed as fast as it should be. What's best about this tool is that it provides unparalleled results due to its detailed attention to approaching and solving very common speed issues for websites. At the same time, it provides more advanced technology to handle them.
Here's how you can get access to the Site Speed Accelerator (the whole process takes less than five minutes after you complete integration):
Create an Ezoic account
Integrate with Ezoic
Create a new version to preview and test
Choose the "Recommended" settings
Preview the versions.
Test the preview URL to see your score
Activate version on your live website
Or, if you'd like a more in-depth article, make sure you read this blog post.
Ezoic Knowledge Base
The Ezoic knowledge base consists of many helpful links that can assist you in resolving Ezoic-related difficulties or to simply provide more information about a specific aspect related to this platform. Here's a screenshot of what the base looks like: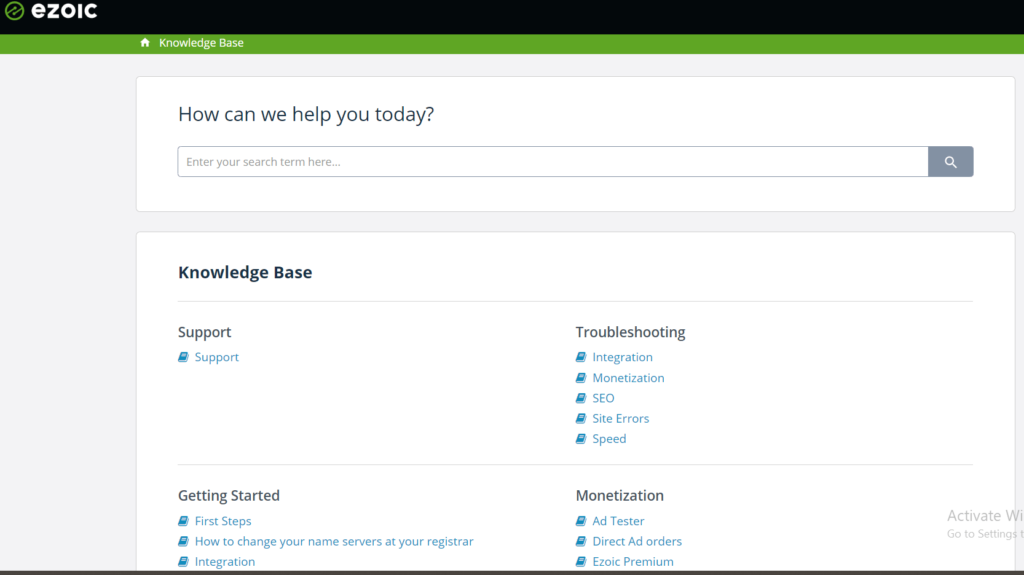 It's divided into 13 categories as follows:
Support
Troubleshooting
Getting started
Monetization
Speed
SEO
Privacy
Analytics
Design
Content
Account
Ezoic referral program
Case studies
If you carefully look at the knowledge base you'll notice that each category is further subdivided. For instance, the Analytics category consists of the following aspects: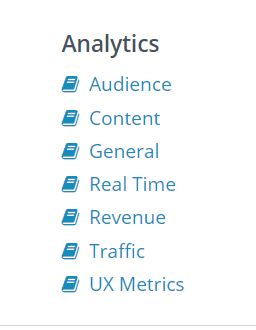 This is a very useful feature that Ezoic offers, as it tends to satisfy the clients' curiosity, but more importantly, it makes them feel informed.
Ezoic and SEO
One of the first questions potential Ezoic users tend to ask is, "Is Ezoic going to affect my SEO, and if yes, how?".
Even if you don't have a lot of information about it, the very fact that Ezoic commits to providing a more enjoyable user experience and making your site speed faster tells you this should have a positive impact on your SEO.
However, to support this claim, we'd encourage you to take a look at this episode from Ezoic's podcast that focused on the relationship between Ezoic and SEO. Here are some key takeaways:
John: […] well primarily it [Ezoic] improves your rankings and we have built a platform of usability testing and income improvement testing based on if you look after the users and you have good quality content and it works really well on mobile, those three things will all improve your rankings. Now can I prove it? I don't think anyone can prove these sorts of things, but the vast majority of sites that have been with us for over three months have seen positive improvements in the search rankings and it's because all the big search engines, let's be honest, Google is the number one thing, can't think of any others. There are some others, like probably before your time, but bounce rate is a really important factor so you're looking at one term. They will monitor how many people come back to this search engine within a few seconds of going to that site and Google very recently have brought out the mobile friendly moniker that goes next to a search engine result.
Plus, another case study published on Ezoic's official website suggests that Ezoic improves websites' organic traffic, thus powerfully influencing the overall SEO of your website. Most of the websites claim they saw noticeable improvement in terms of their organic traffic only after using Ezoic for a month.
According to the case study, since starting using Ezoic more than 3 years ago, SimplyPsychology.org has seen their organic keywords increase by over 40%; and CollegeFactual.com witnessed their organic traffic increase by 180% after they started using Ezoic over 2 years ago.
Overall, this is a result of Ezoic's unique approach to improving all website metrics necessary for an enjoyable user experience, which has time and time again been linked to higher site rankings.
Ezoic Pricing
This is probably the most frequently asked question. People usually think, if Ezoic comes with all these features and promises the impossible, it probably costs a fortune. This, however, isn't true.
To start with, all Ezoic products and features come with a free trial. There's no contract or any kind of other commitment in order to start using the Ezoic platform. Its core platform is free for all websites, and here's everything that's included: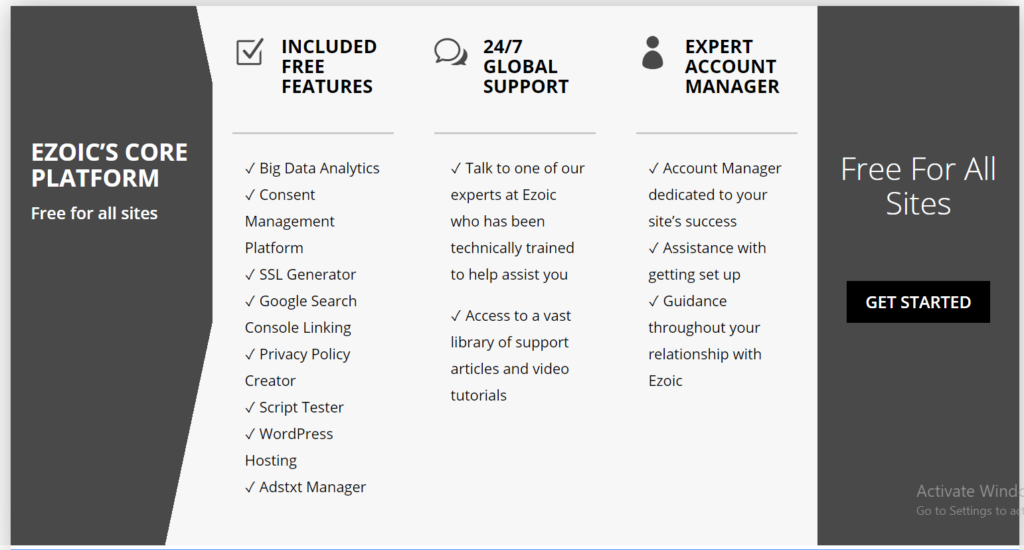 In terms of its monetization features, Ezoic offers three payment options that come with different offers.
The first one has no monthly fee and is free to use (plus, Ezoic's ad is placed at the bottom of your page).
The second option is to subscribe and to offer 10% of your ad revenue.
And finally, the third alternative is to opt for enterprise pricing. If you want to learn more about this, you'd have to contact Ezoic for further details. Here's what you get with each option in greater detail: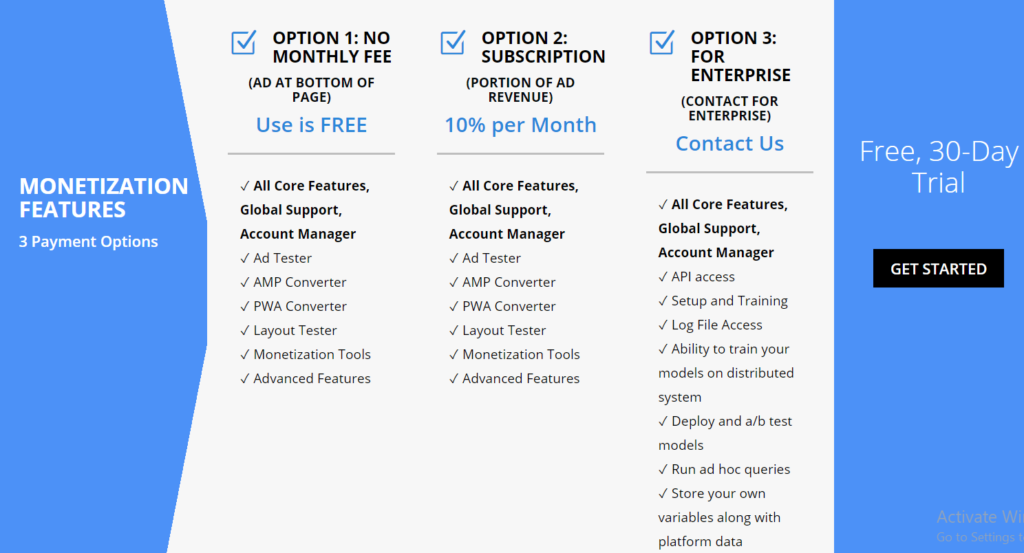 And finally, the Site Speed Accelerator features offers these conditions: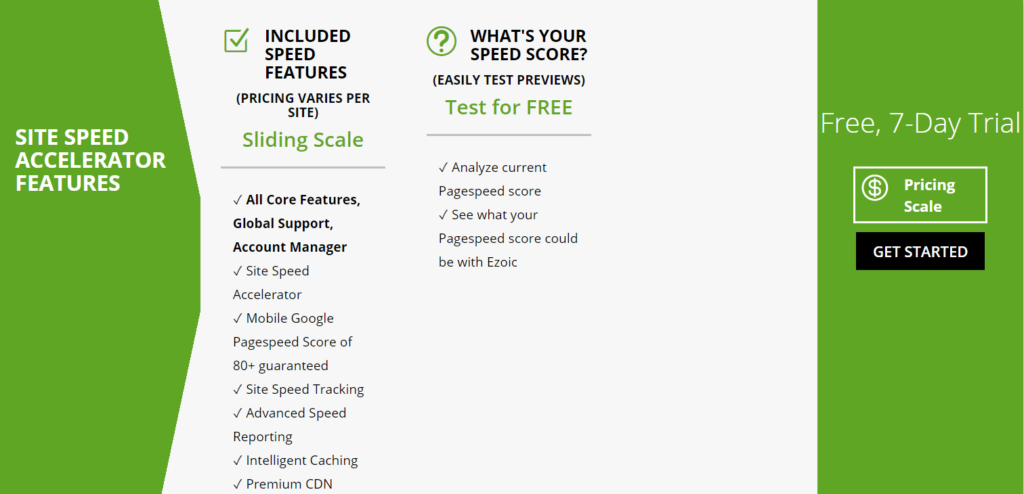 While all the options might seem confusing and overwhelming at first, and you may not know which option suits your website needs best at the moment, you can always start with Ezoic's free trial and go from there.
After all, as Ezoic says, the only way to see the impact of Ezoic is to test it.
Cons
When it comes to using Ezoic, there are several criteria you have to fulfill in order to be able to use this platform, and all of these criteria and requirements apply to the monetization features.
First of all, it's highly advisable to have an average of 10,000 page views per month.
Secondly, your website has to adhere to Google's Ad Policy (you might want to read more about this if you haven't up until now). You should strive to produce and publish original content on your website as well as have a track record of identifiable traffic.
Finally, in case you have a Google AdSense or Ad Manager account, they have to comply with Google's standards.
In other words, if your website doesn't fully tick all the boxes, it won't be eligible for the monetization feature Ezoic offers. Other than that, there are no such requirements for the core features or for the Site Speed Accelerator.
Ezoic Case Studies & Relevant Examples
So far, we've mostly focused on explaining what Ezoic is and what it can do for you, as well as what features it offers. Now, we'd like to provide some relevant examples to help support these claims.
We'll start with a case study published on Ezoic's official website. At first, we wanted to share a couple of specific examples, but then we decided to start off by focusing on a major 2020 case study that offers a detailed analysis of 300 publishers who used the Ezoic platform starting from January 2019.
The idea was to measure these websites' progress over the course of one year and it was shown that these publishers not only grew their traffic, but their revenue increased significantly as well. More specifically:
the average time spent on site increased by 21%,
the average monthly traffic increased by 36%,
the total monthly revenue by 93%,
and average revenue per session increased by 87%.
There are also clients who use Ezoic for several of their websites, after being satisfied with Ezoic's performance on their previous sites. For example, you can read about webmasters testing Ezoic on their fourth site, clearly stating that they've made more money on every site. Although the testing for the fourth site is still ongoing, the results from the previous three sites are quite motivating: their revenue has increased by 77%, 128%, and 184% respectively.
You can always google more such examples, or simply head over to Ezoic.com and read their case studies. While we're aware such numbers are highly encouraging and stimulating, we also understand that each experience is different and we can never generalize.
However, we don't need to analyze a lot of Ezoic case studies to come to the following conclusion: as Ezoic uses artificial machine learning, it gets to test a huge number of combinations and thinks of ideas that even the brightest of us will struggle to come up with, it will most certainly find combinations that will work for your website and eventually bring you more money.
Ezoic Reviews & Recommendations
In this section, our goal is to get you to do some individual research and get to know Ezoic through the eyes of others. In other words, we'd like to encourage you to read Ezoic reviews and google about some of the experiences others have had so that you get an even deeper understanding of it before you commit.
Reviews matter because they help boost customer loyalty towards a specific brand. And when it comes to digital marketing tools, reviews matter even more, because we are so overwhelmed by information on the Internet, that we need ways to decipher particulars much better.
So, that's exactly why we suggest that you check out Ezoic reviews from Facebook, G2, and from the official Ezoic.com website. Of course, reviews can be biased, but we think it's useful to get a better idea of what Ezoic users have to say when it comes to using this charming digital tool.
After all, reviews and recommendations are supposed to be more than just random strings of words – they ought to help determine whether you'll potentially become a client of a specific brand, or you'll simply consider the brand's competitor(s).
Conclusion
To sum up, Ezoic is a very useful machine learning platform that can provide assistance in many areas of your website. Whether you're struggling with your current ad revenue and want to learn how to improve it, work on providing better user experience, or you're simply trying to make your website faster – Ezoic can tackle all of these.
And while Ezoic may not be the most important tool you can have to keep your website running, it's pretty powerful if you want to make relevant site changes and expand your online presence the right way.
Ultimately, we can't tell you whether Ezoic is for you and your website and whether you should use it or not, however, one thing is for sure – Ezoic is quite intriguing and talked widely about, and that certainly makes it worth giving it a shot.