As a Graphic Designer, you want equipment that allows you create and organize your work effectively, efficiently, with mobility, and all for a reasonable price. The importance of a reliable laptop computer is undeniable, as it allows you to work just as easily on the road as from the comfort of your home.
Today's modern laptops are faster, smoother, hold more information, have sharper visual displays, and operate much faster than anything we've seen before. Not all laptops, however, are equal. With such an important investment, it is imperative to ensure that you are making the right choice. With so many variables, you have to decide which laptop best suits your personal needs in Graphic Design.
I'm A Graphic Designer – What Do I Need In A Laptop?
The most important thing any Graphic Design laptop must be capable of is running whichever software or program you use to create your masterpieces, such as Adobe Creative Suite. Always check the recommended specs on anything you use before committing to a computer. You can cross examine the available computing power, GPU, RAM, and any other similar variable in regards to processing data.
While on the topic of specifications, you must also consider how much internal memory you require, or if the laptop you are purchasing even has the ability to hold external data, such as external hard-drives, flash drives, etc. There are, however, alternatives to physical memory. With an internet connection, and sometimes a few additional costs, you can use online storage, commonly referred to as "the cloud", to store the majority of your work and save memory on your computer.
Now that you are sure the hardware can accommodate you, it is recommended to examine the visuals and the screen. A big part of Graphic Design is ensuring that your end result looks good, which might be a little difficult if your laptop's display is on par with an early 2000s flip phone. Depending on how crisp of an image you require, check to see if the screen is rated to your standards. If has a high quality resolution it might be a worthy contender. As usual, check some reviews to see what others who have bought these products think about it.
Other important physical aspects include size, portability, and overall ease of use. Is the keyboard convenient? How is the battery life? Does it take a long time to charge? These are all small aspects that we sometimes overlook, but are best considered before buying a piece of equipment you will likely be using for a long time to come.
In terms of keyboards and touchscreens, you should take into account the style of design you prefer. If a stylus based system is most convenient for you, there are several Microsoft tablet style laptops that include their iconic Surface Pen, giving you control over finer details, as if you were using a pencil. Some people prefer directly using touchscreen. If you think your fingers, alone, would be a more accurate measure, there are many choices, both laptop computer and tablet, that allow you to work that way.
The advantage, however, of using a mouse or mousepad, is accurate, less sensitive motions. There are also options to use plugged in, or Bluetooth, drawing pads that hook up to your computer. Most, if not all, of these laptops have wireless bluetooth capability. Even those that did not specifically state Bluetooth capability more than likely offer it, due to the fact that most modern laptop computers have Bluetooth built in. The options available offer a wide range of choices for any type of Graphic Designer.
[action full_width='yes' content_in_grid='no' type='simple' icon=" icon_size=" icon_color=" custom_icon=" background_color=" border_color=" show_button='no' button_text=" button_link=" button_target=" button_text_color=" button_hover_text_color=" button_background_color=" button_hover_background_color=" button_border_color=" button_hover_border_color="]
#1. The Star Choice – Acer Aspire V 17 Nitro Black Edition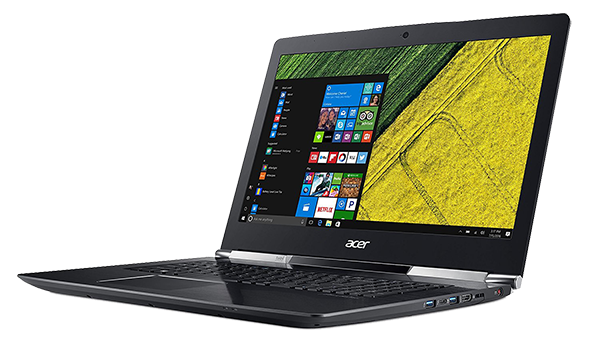 [/action]
The Acer Aspire is, all around, one of the best all around choices for graphic designers. It hosts a large 17.3″ screen with 1920 x 1080 resolution. It runs quickly and smoothly, thanks to its Intel i7 processor, 16GB of RAM, as well as a terabyte hard drive, ensuring you have plently of space to store your creations. It has Bluetooth capability as well, for whatever wireless tools you prefer using.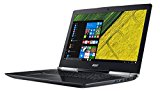 The Acer Aspire V7 runs Windows 10, supports Adobe products, and comes complete with a built in camera for Skyping or video messaging. The laptop weighs in at around 7 pounds, which is slightly above the average weight, but definitely not as overbearing as you'd expect for such a heavy-duty, all inclusive laptop. For what it provides you, it is well worth considering, according to all the positive reviews.
The ASUS P-Series is a perfect demonstration of how a lower price does not necessarily mean lower quality. Not much is sacrificed for those who are budget minded, in the case of this business style laptop. It carries a respectable Intel i5 processor, a standard 8GB of RAM, and even holds a full terabyte hard drive, like our top choice. This laptop is just as capable as any standard desktop office computer, with the added bonus of modern Bluetooth.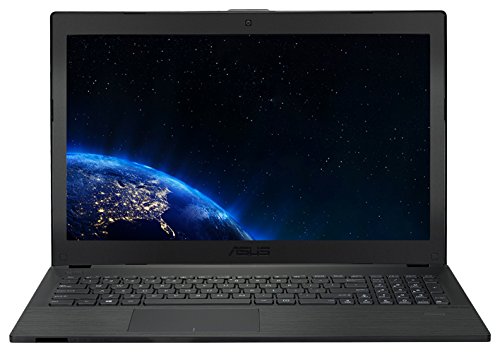 This ASUS runs on Windows 10, has no issue with most Graphic Design programs, and is quite durable and rugged, accord to ASUS. The battery lasts approximately 9 hours before needing a recharge. Weighing in at 5.2 pounds and with a 15.6″ screen, this is a decent option for any graphic designer on the go.
This touchscreen laptop allows ease of creativity with its included stylus, that Microsoft refers to as the "Surface Pen". You can use it to navigate and change fine details without need for a wireless mouse or having to strain your fingers on the laptop mousepad. With its 13.5″ screen, and weighing only 3.48 pounds, this Surface Book is compact and convenient for Graphic Designers whether in your office or sitting crammed in a plane seat.
The visuals are noticeably crisp, bragging a 3000 x 2000 resolution. The computer runs on an Intel i7 processor and has a top-of-the-line NVIDIA GeForce GTX 965M graphics card, which essentially means that your laptop will run your software fast and smoothly.
A laptop's primary focus is usually portability. If you work from home or mostly in an office, it may not be a top priority for your laptop to be small or feather-light. If your main concern is performance, the HP ZBook is a well-built laptop, suitable to replace a desktop computer, while also giving you the option of portability. The ZBook weighs 8.8 pounds, but still lets you easily take your office with you. This HP runs Windows 10 Pro and boasts 16GB of RAM.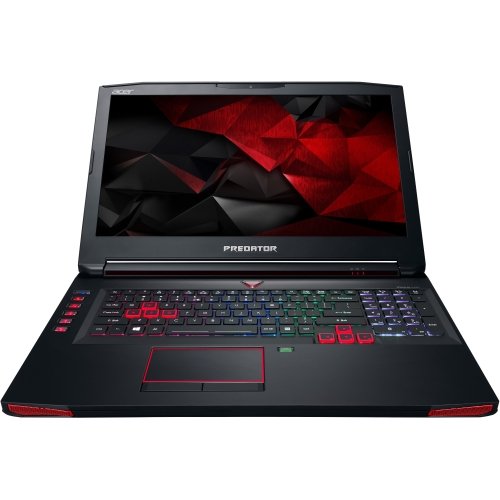 When a computer is classified as a Gaming Laptop, it means it was designed with running high level graphics in mind, both efficiently and seamlessly. If you are a Graphic Designer who needs a computer capable of processing complex or high level graphics, a gaming computer is a great option to look into. The Acer Predator 17 has an NVIDIA GeForce GTX 1070, which is designed to run the many power-intensive mathematical algorithms required for visual graphics to operate well. Bluetooth 4.1 connectivity is provided, which is one of the newest versions.
The Acer Predator comes in two sizes, depending on your preference in screen size versus weight and how compact it needs to be. The 17.3″ version weighs in at 9.26 pounds, while the slightly lighter 15.6″ screen version weighs 8.16 pounds. It all depends on how you plan to use your laptop.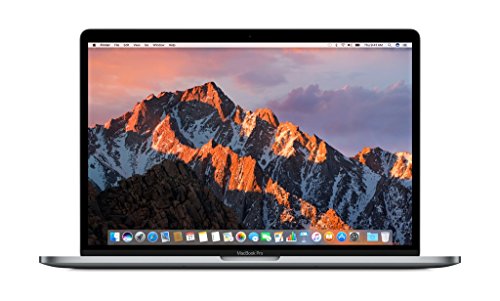 Not everybody likes or prefers Windows. If you own a Mac, or are just more comfortable on an Apple device, a MacBook Pro gives you the power to work on a system suited to you. The MacBook is sleek and has a crisp, 15″ display. It is not explicitly stated whether or not Bluetooth is available, but, according to Apple, most MacBooks have Bluetooth built into them. The laptop has an Intel i7 Quad Core processor and 16GB of RAM, making it just as usable as any Windows based laptop. It also includes the iconic Apple Touch Bar, for ease of use, and runs any Mac or Apple based Graphics Design software.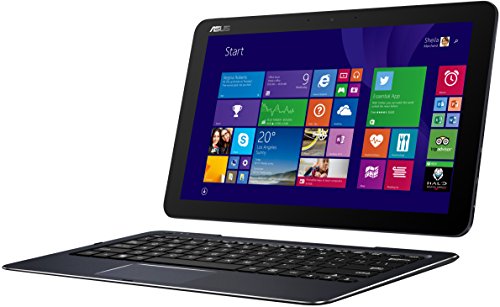 Don't let a last minute trip stint your creativity. If you are constantly on the move, or need a computer that you can toss into your backpack, without a second thought of how reliable it is, the Asus Transformer is a worthy contender. This Laptop has a 12.5″ inch screen, is slim enough to put in most backpacks or bags, and has a detachable, lightweight keyboard, letting you use it like a touchscreen tablet.
There are also two cameras, one on the front as well as the back, and allows you to connect your Bluetooth devices similarly to any other laptop. It may not be able to perform the most intensive, high end computations that a devoted desktop computer would, but it allows you the most mobility and convenience out of any option listed. Use it in class, on the bus, in your hotel, or anywhere, for up to 8 hours on a single charge.
A simple, easy to use laptop is all most Graphic Designers can ask for. This Surface Book is very straightforward, with a detachable keyboard to use the computer as a tablet, a Surface Pen for design convenience, and standard operating features without all the bells and whistles of higher end laptops. This laptop has a standard Intel i5 processor, the basic 8GB of RAM, and runs the Windows 10 Anniversary Update. This laptop is ideal for those who want something that is simple to use while convenient for designing. The display is a compact 13.5″, allowing you to a great deal of mobility.
Related guides: Best 2 in 1 Laptops For Creatives.
The most impressive aspect is that this model has a noticeably long battery life. This computer holds up to 12 hours of battery actual use, not just the misleading idle state of being turned on. Of course, the battery time does dwindle if you are performing higher power tasks, such as rendering graphic models, but this will still give you, by far, the most time of unplugged use.
READ MORE ON AMAZON or ADD TO AMAZON CART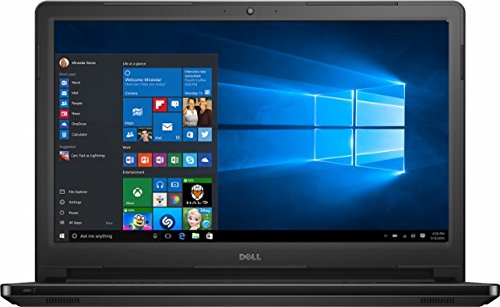 This version of Dell Inspiron has a large, 17.3″ inch LED touchscreen with 1920 x 1080 high-definition resolution. The touchscreen gives you choice of clicking something quickly with your finger, or using the ergonomic, well-designed keyboard to create your work of art Graphic Designs. This Dell Inspiron has the aptitude for high quality visual effects and was designed specifically for home entertainment, giving you a great visual display to accurately gauge the precision and quality of your projects. Not to mention a useful backlit keyboard so you can work easily at night without straining your eyes.
The Inspiron comes complete with a 2TB hard drive, making storage of your projects an easy task. Depending on the size of your work, you may never even need external storage or cloud data storage at all. Processing power isn't an issue either, since you also get a powerful Intel i7 processor, 16GB of RAM, and an AMD Radeon R5 4GB Graphics Card, the same kind that is used in many gaming computer. Connectivity is not an issue, as there is an HDMI port and built in Bluetooth.
Upon personally researching this computer, I was honestly surprised by how much it had to offer, considering how easily obtainable as this laptop would be to most people. The battery life is only 7 hours, and it weighs 7.58 pounds; but considering all it has to offer, and all the potential uses considered, this truly is a great, well-rounded choice that I would highly recommend to any Graphic Designer who also wants an incredible computer just for everyday use.
With a few tweaks from the design team at Dell, this could easily be a contender for Star Choice. Functionality is fine, but until they make improvements to the physical aspects of the laptop, it will likely remain overlooked by many potential buyers. But I recommend looking into this not-so-well-kept secret for yourself, you may be as pleasantly surprised as I was.
If you want to learn more about laptops for different uses, then check out the following guides:
Best laptops for video editing
Best laptops for photo editing
Guide on the best ergonomic chairs
The following two tabs change content below.
Jamie
My name is Jamie Spencer and I have spent the past 5 years building money making blogs. After growing tired of the 9-5, commuting and never seeing my family I decided that I wanted to make some changes and launched my first blog. Since then I have launched lots of successful niche blogs and after selling my survivalist blog I decided to teach other people how to do the same.