While technology has come a long way in the last few decades, digital files are not immune to issues. Data can get lost, corrupted, and deleted, leaving you with very little options for recovery. Even the most advanced solid-state hard drive can experience problems that render your files useless. Whether you run a business or you have important personal files you need to keep safe, backup services are a must-have.
The best free backup services utilize cloud storage. You can save individual files to the cloud or make full backups of your entire computer system. Some service providers even perform automatic backups regularly, making the process virtually fool-proof.
All of your files are kept off-site in a secured facility. If anything goes wrong, you can easily access those backed-up files to prevent downtime and lasting data issues.
There's no shortage of cloud-based backup services available. In this guide, we're going to break down some of the best free options that you can try today.
The Basics of Cloud-Based Backups
First things first, how does cloud storage even work? The concept of cloud-based backup systems is relatively simple. Chances are, you're already using a form of it for personal use. Cloud storage has made great strides in the last decade. Many popular smartphones and tablets utilize it to seamlessly deliver information, photos, and more across shared devices. Cloud backup services work in the same way.
Essentially, "cloud" storage is nothing more than remote storage. Service providers have large data centers filled with connected servers and storage hardware. These data centers are monitored heavily. Most have strict safety protocols to keep things running smoothly. Plus, service providers often employ physical and digital security tactics to prevent unauthorized access.
When you purchase a cloud-based backup plan, you're investing in some of the data center's resources. You can then access your allotted storage from anywhere in the world. While traditional hard drives are great for local storage, they're susceptible to everything from theft to physical damage. By storing your backups in the cloud, you can rest easy knowing that your files are safe and always available for access.
It's a low-risk alternative to physical storage devices you have on-site. Depending on the particular service provider and plan you choose, you may also have access to additional features. These include timed backups, media streaming, collaborative software, and more. Backup services are truly flexible, allowing you to adapt your plan to meet your needs.
The Benefits of Cloud Backups
There are several reasons why cloud storage and backup services are becoming increasingly popular among business owners and individuals. Here are some of the most significant benefits these services have to offer.
Access Your Files From Anywhere
One of the biggest perks about cloud storage is that you can access your files from pretty much anywhere in the world. All you need is an Internet connection and login credentials. This is particularly useful if you work remotely or find yourself needing some files on the go. You can finally ditch that USB stick and get your files whenever you need them.
Most backup providers also give you flexibility with how you access your data. You can open up your files on a laptop, tablet, or smartphone. Plus, you can give access to multiple people in your family or on your team.
Virtually Maintenance-Free
As we mentioned earlier, your data is stored on a physical server that's completely managed by the cloud provider. So, you don't have to maintain hardware for yourself. Not only does this decrease the likelihood of losing or damaging your files, but it can also minimize your costs. Small businesses can take advantage of this fact to save money and improve the bottom line.
Scalable Storage Solution
Think about the limitations of on-site storage. You can easily run out of space and be forced to upgrade your equipment. This is pretty common among small businesses that are growing. With cloud-based backups, that's not an issue. You can easily upgrade your plan to include more resources with just a few clicks.
Simple Disaster Recovery
For businesses, backup services play an important role in keeping your company safe and prepared. In the event of a catastrophic failure that puts all a halt to all business operations, you can easily restore your systems and files. The same can't be said with physical storage. A backup service should be an integral part of your emergency plan to keep your organization protected.
Long-Term Storage
While storage hardware all serves the same purpose, the technology that runs the equipment evolves quite rapidly. In the past, mechanical storage was the only option. Then, solid-state storage was introduced. Even today, the capabilities of cloud-based storage are getting pushed to its limits.
If you were to invest in physical storage devices, that equipment will be obsolete in only a few years. Cloud providers are constantly working to improve their technology. When those advancements are made, you get to take advantage of them. You don't even have to perform any transfers or lengthy migrations. Everything is done automatically, making obsolesce a thing of the past.
Cost-Effective Storage
Finally, cloud-based backup services are much more cost-effective than the alternatives. A storage device can cost hundreds or thousands of dollars to purchase. Not only that, but you need to pay for the upkeep and maintenance. Backup services have upfront monthly fees and work on a subscription-based pricing model. It's cheaper, easier to plan for, and doesn't become outdated. Thus, you can invest in backups earlier and save money in the long run.
The Disadvantages of Cloud Backup Services
As with any piece of technology, there are some disadvantages to be wary of. These issues won't affect everyone, but they are worth considering.
Relies on Solid Internet Speeds
Because data is stored remotely, backup services rely heavily on a good Internet connection. To be truly effective, your connection has to be fast and reliable. If you're running at slower speeds, backups can take a while to complete.
You may also encounter problems trying to perform backups during peak business hours. Those data channels are packed, which could create some delays.
May Not Meet Compliance Standards
If you work in an industry that has strict data guidelines, cloud storage may not meet compliance requirements. Healthcare facilities and financial services require very strict data protocols to keep sensitive information safe. There's always a risk with cloud storage, which we'll get into in a bit.
Even if you don't have to follow compliance standards, the vulnerabilities of cloud storage are worth considering. If you have any personal data about clients, you'll need to go with a reliable service provider with state-of-the-art security protocols.
Bandwidth Limitations
Cloud storage providers often have bandwidth limitations in place to prevent any connectivity issues. You'll often encounter these limitations on free plans. If you have a lot of data to transfer, this could be a problem. You might encounter throttling or additional fees if you go over your data allotment.
Security Vulnerabilities
Despite all of the great security systems out there, every piece of data that goes through the Internet is still vulnerable to attacks. There have been several high-profile attacks against cloud providers. Those attacks involved stolen information and data.
Every business and individual is vulnerable to attacks. So, it's not an issue that's unique to cloud backup systems. Just make sure to read the fine print and see what kinds of security protocols are in place before you decide to go with a free backup service plan.
Best Free Backup Services
Google Drive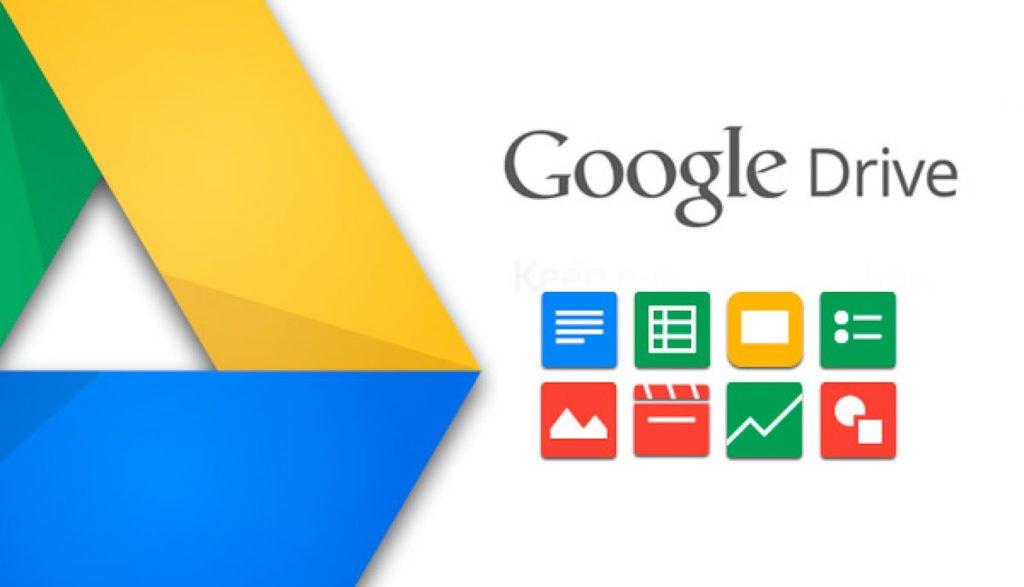 Google Drive is, perhaps, one of the most popular cloud service providers out there. This service lets you store your files on the cloud and access them from virtually any device. There are dedicated apps for smartphones and tablets. Plus, you can simply use your browser to log into your account and download files as you wish.
The service also works well with Google's other products. Google G-Suite, which includes apps like Docs, Gmail, Meet, Calendar, and more, is all about cloud collaboration. So, it works seamlessly with Drive.
The free plan includes 15 GB of storage. It can be used for everything from document files to photos. Google Drive utilizes Transport Layer Security, which encrypts the data while its in-transit to and from your device.
pCloud is a unique service provider with flexible features. It's great for both businesses and individuals. There are no file limitations to worry about. Plus, the service supports streaming. So, you can upload music or video files and enjoy them on the go.
The free plan comes with 10 GB of storage. There are some offers to increase that amount as well. Basic security protocols are used to keep your data protected. However, pCloud also has its own proprietary system called pCloud Crypto. This "unbreakable" system does come with a monthly fee, but it may be worth considering if you're handling sensitive files.
Dropbox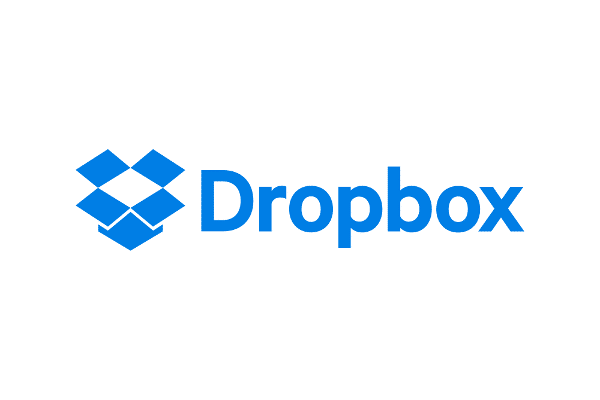 Dropbox lets you share files and entire folders across devices. Like Google Drive, it's great for collaboration. While it doesn't have all of the features of Drive, you can edit Microsoft Word files directly online. It's a nice touch that can save you time on the go.
The storage allotment with Dropbox is on the smaller side. Free plans only have 2 GB of storage. However, the provider does give you the opportunity to earn more. You can get up to 18 GB of storage if you complete a few simple tasks. Dropbox also offers paid plans for businesses if you need to upgrade your resources.
Dropbox isn't for everyone, so to help you out I've created this guide on the best Dropbox alternatives.
iCloud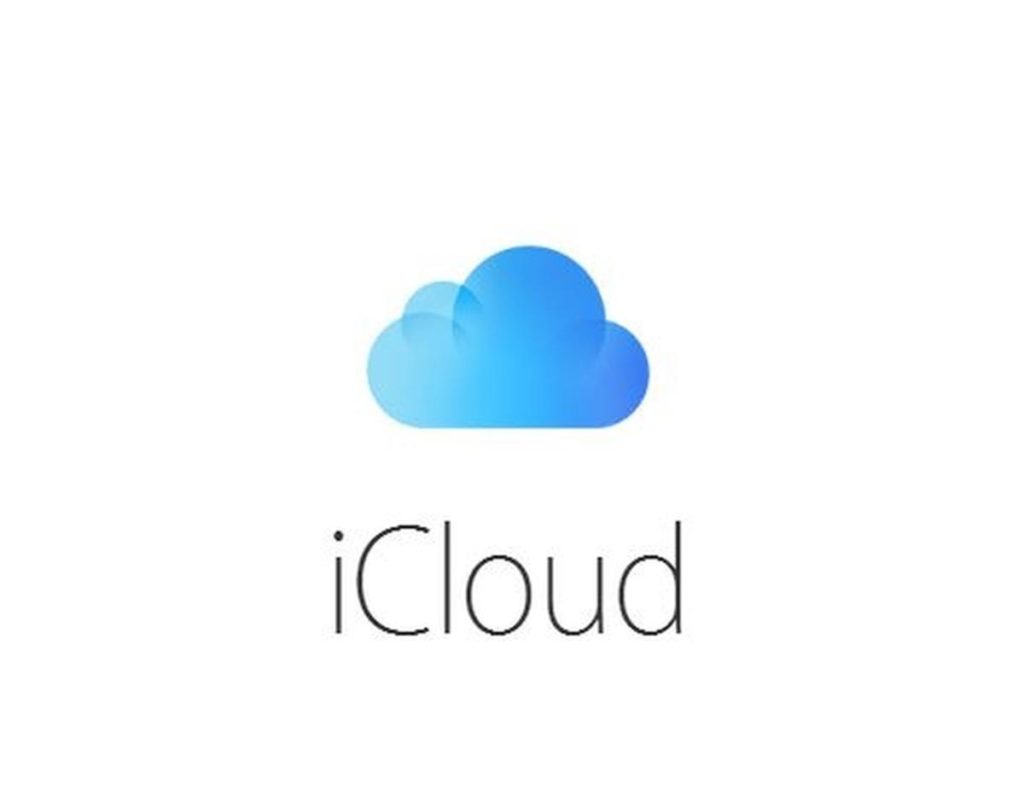 If you're familiar with the Apple ecosystem, iCloud may be for you. It works across all Apple devices, allowing you to seamlessly transition from one gadget to the next. You can save a wide range of files on your iCloud drive and take advantage of Apple's productivity apps. Many of those apps even have an online counterpart that you can access directly on a browser.
iCloud has some unique automated features. You can set your device to send photos automatically to the cloud for safety and sharing. It's also great for syncing calendars, notes, and contacts. When it comes to safety, iCloud uses end-to-end encryption and several authentication systems. Free plans include 5 GB of storage.
MediaFire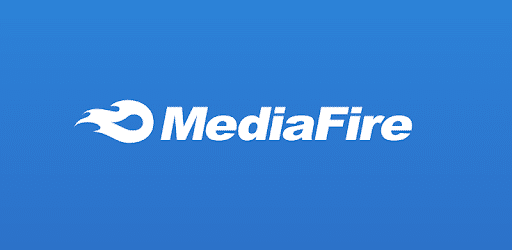 MediaFire is ideal for larger files. Unlike other cloud providers, this service does not have any strict bandwidth limitations. Thus, you don't need to worry about throttling. The free plan comes with 10 GB of storage. Though, you can complete offers or refer friends to earn up to 50 GB. Paid plans are available as well.
Dedicated applications for most mobile operating systems are available. You can also invite people to view, collaborate, and download the files. The service provider utilizes a TLS connection to keep the data encrypted in transit. Individual user sessions are kept secure as well.
MEGA
MEGA is a backup service provider based in New Zealand. This company provides an impressive 50 GB of free storage space. You can use that storage for whatever you want. Not only can you save files, but the file-sharing features are available as well to promote collaboration. A built-in video and instant-messaging system are included. It's secured to keep your collaborations private.
From a security standpoint, MEGA does a decent job. The service uses end-to-end encryption. There's also two-factor authentication. Not even MEGA has access to your data, providing peace of mind.
FlipDrive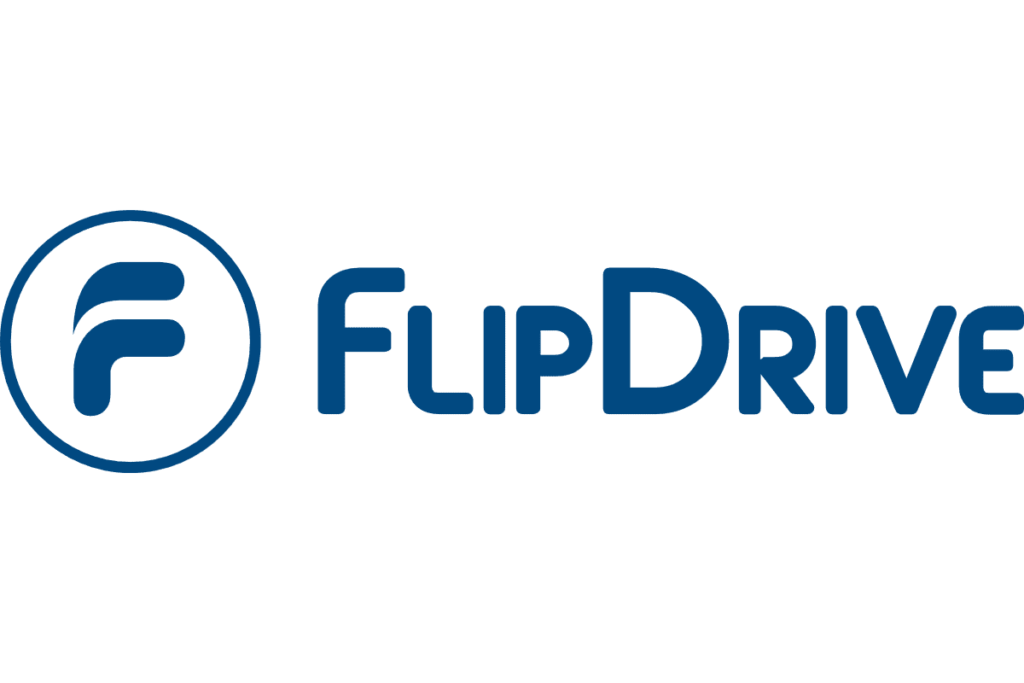 FlipDrive offers 10 GB of storage just for signing up. Like other providers, there are ways to earn more without spending a dime. FlipDrive offers several security features to keep you safe. File-sharing is included. Your friends can access shared files up to 25MB in size without having to create an account. With an account, you can grant access to entire folders and give permission to edit data.
You can access your storage space directly through a web browser or use FlipDrive's multi-platform app. The service provider does have some streaming capabilities. There's also a dedicated backup feature to ensure that you're always protected.
Box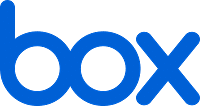 Box is a business-focused service provider that makes collaborating with others a cinch. You can share files and folders with others through a simple link. There's no need for others to create an account. You can access your files through a browser or on a standalone app.
One thing that sets Box apart from its competitors is its dedication to compliance. The service provider has solutions for most industries and can provide you with a plan to comply with HIPPA, PCI, GDPR, and more. It's important to note that those may come with extra fees. The free plan is available to anyone and comes with 10 GB of storage.
Yandex Disk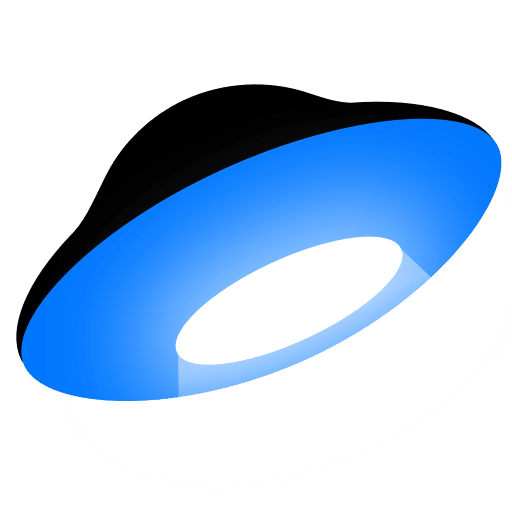 Yandex Desk is a Russia-based backup service provider. The free plan comes with 10 GB of cloud storage and a slew of great features. You can create public and private folders for easy sharing. Some files, some as those made with Microsoft Word, can be edited online with others.
This backup service also comes with a selection of great productivity tools. For example, you can download files off the server in bulk or automatically save individual files to the cloud. Yandex Desk encrypts files when they are being transferred. If you upload files that are bigger than 1 GB in size, they are automatically scanned with antivirus software as well.
Sync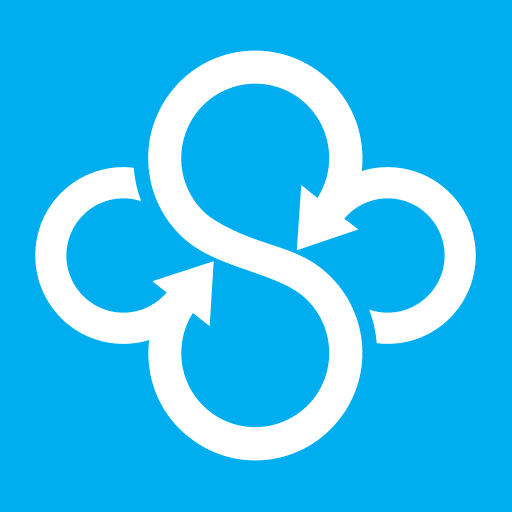 Sync offers a modest 5 GB of storage for free accounts. While this isn't as much space as other providers, there are several great features to take advantage of. First, you can collaborate with multiple people on the same file. As the owner of the file, you can implement time limits, add password protection, and turn on notifications.
Dedicated apps are available for most operating systems, mobile or otherwise. This allows you to access files across all of your devices. If you have some files that you want to limit access to even further, Sync has a unique feature called Vault. It stores archived files that need an additional layer of protection.
The following two tabs change content below.
Jamie Spencer
My name is Jamie Spencer and I have spent the past 10 years building money making blogs. After growing tired of the 9-5, commuting and never seeing my family I decided that I wanted to make some changes and launched my first blog. Since then I have launched lots of successful niche blogs and after selling my survivalist blog I decided to teach other people how to do the same.
Latest posts by Jamie Spencer (see all)