Whether you're looking to work collaboratively with remote team members or you simply need a safe and secure way to store your files, there is no shortage of cloud storage providers for you to try from free cloud storage to unlimited cloud storage solutions. I've tried quite a few over the last few years, and some have made quite a name for themselves. One of these, is Dropbox.
Chances are; you've heard of Dropbox before. While cloud storage services are nothing new today, it was a novel idea a decade ago. Dropbox was one of the first companies to popularize the concept of cloud service, paving the way for many other services to follow.
Dropbox continues to be a heavy-hitter in the cloud realm. However, it's no longer your only option. There are several Dropbox alternatives out there that offer unique service, better security, and overall enhanced user experience. I will introduce you in this post, to some of the best Dropbox alternatives that I've come across so far.
All About Dropbox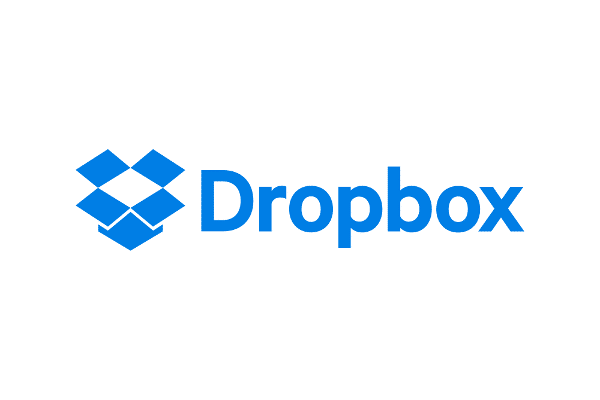 Before I get into the best Dropbox alternatives, what is Dropbox?
Dropbox was originally founded back in 2007 and officially launched the year after. In only a year's time, the service garnered more than 1 million users. Today, Dropbox boasts more than 500 million users around the globe!
Originally, the service was relatively simple. It started out as secure cloud storage. It offered a way for individuals to save files online and access them from anywhere in the world using a wide range of devices. Since those early days, the service has evolved quite a bit.
Now, you can choose from a variety of paid plans to meet your needs. Dropbox has also expanded its business offerings. There are many collaboration tools available. You can create teams, centralize content, and more.
What Dropbox Does Well
Dropbox does a lot of things well. After all, they pioneered this type of service and made it available to the masses. Over the course of the company's history, it's continued to evolve and address the needs of users.
One of the biggest perks of using Dropbox in my honest opinion, is that it's very accessible. You can open up files on virtually any device. There are intuitive apps that you can download to simplify the process. It is really simple and not in the slightest bit intimidating.
To give you an example, in one of the mindfulness courses for the elderly that my mother attends, they share video and documents across their group with Dropbox. In my experience, many elderly people find tech intimidating but the members of this group find it really easy to receive and use their material this way on Dropbox.
Not only that, but Dropbox does a great job of keeping your files secure. Multiple authentication methods, 256-bit AES encryption, and a slew of other security features provide peace of mind.
On the business front, Dropbox takes things even further. Sharing files with adjustable permissions makes collaborating a breeze. Plus, there are backup features, administrative tools, and more to take advantage of.
Available Dropbox Plans
As I mentioned there are several plans to choose from. Dropbox separates its services into plans for individuals and plans for businesses.
As a single user, you don't even have to pay a dime to start using dropbox. The available free plan provides 2 GB of storage. It's great for quick projects or file access on the go.
Paid options include Dropbox Plus, and Dropbox Professional. With the former option, you're getting 2 TB of storage space and access to all of the great storage, organization, and security features. The Dropbox Professional plan comes with 3 TB.
Dropbox's business plans offer a bit more flexibility. You can pay a monthly fee per user to utilize all of the collaboration tools and team features.
Why Should You Look Into Dropbox Alternatives?
With all of the great things that Dropbox has to offer, why look elsewhere for cloud service?
Despite all of the good that this service does, the cloud arena has expanded quite a bit in the last decade. Many Dropbox alternatives have more to offer in terms of flexibility, collaboration, and storage. Even if you're just looking for a free plan, some of Dropbox's competitors offer sizable storage options with more space than a measly 2 GB.
While Dropbox may have popularized cloud service, other brands have come out of the woodworks to offer services that can simplify your workflow and improve productivity across the board. Here are some of the best Dropbox alternatives to try out.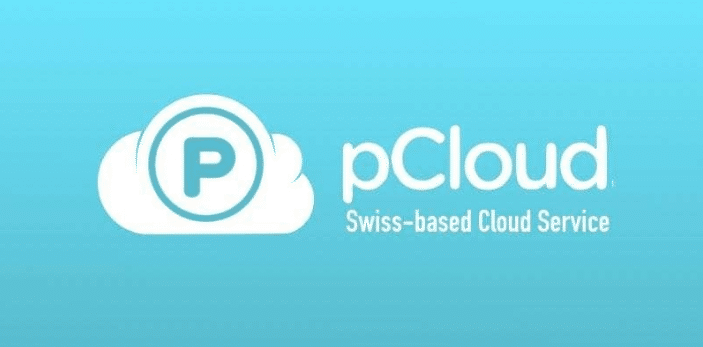 Pricing:
Starting at $59.88 per year without promotions
Lifetime subscriptions available for one of payment as low $199
Free plan available with up to 15 GB of storage
pCloud is a very affordable cloud service available. Right off the bat, you can get 10 GB of free storage just for signing up. However, pCloud offers an additional 5 GB for performing simple tasks. When you're ready to upgrade, you have several plans to choose from. One unique thing about this company is that you can pay for a lifetime membership upfront. Just pay the fee once and you'll have lifetime access without any monthly fees.
Like most cloud file storage services, you can grant access to others and adjust permissions as you see fit. There aren't a ton of collaboration features. However, team members can still share, view, and modify documents without any issues.
Another big perk of pCloud is that you don't have limitations on what you can store. The service supports unlimited file sizes. There are no caps on download and upload speeds either. Everything is dependent on your internet connection and capabilities.
Key Features:
Lifetime pricing available
Powerful file management tools
Easy file sharing
Backup system
Integration with social media
256-bit encryption
Uncapped download and upload speeds
Apps for Windows, Mac, Linux, Android, and iOS
Google Drive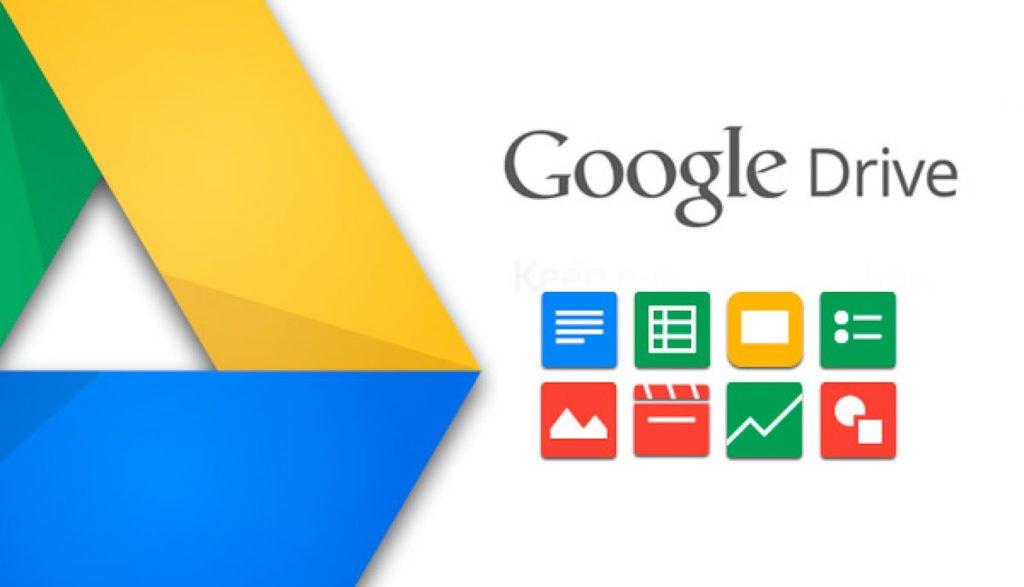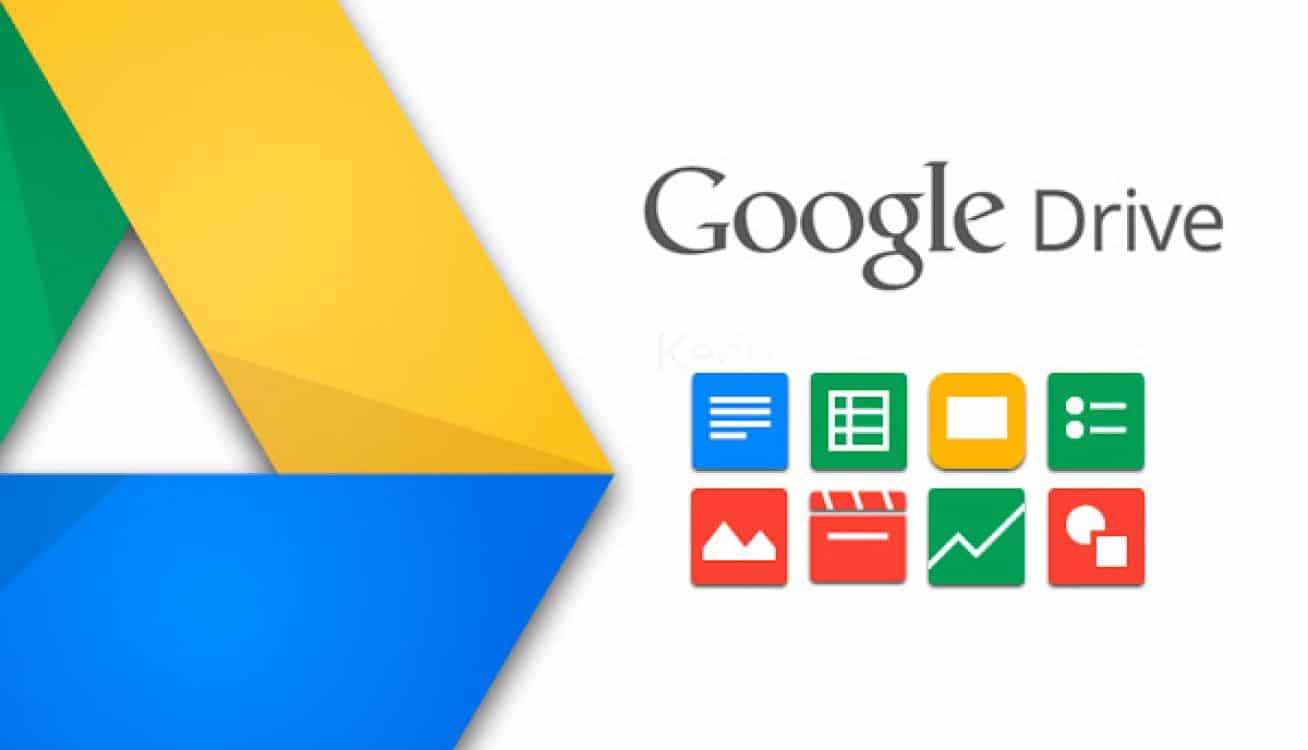 Pricing:
Starting at $1.99 per month for 100 GB of storage space
Free plan available with 15 GB
One of the biggest Dropbox competitors is Google Drive. This service offers a ton of features that are geared towards professionals and casual users alike. Free users get 15 GB of storage that can be used for any type of file. You can store documents, photos, videos, and more.
The great thing about Drive is that it's a part of Google's G Suite. G Suite offers several productivity apps that can you can use anywhere. This includes Google Docs, Gmail, and more. The best part is that Drive is seamlessly integrated into all of the apps. Thus, you have an entire digital ecosystem to work in.
Google Drive is great for businesses, students, and large teams. Thanks to the aforementioned G Suite, collaborating has never been easier. You can share files, grant remote access, and change permissions as you see fit. Not only that, but teams can work together in real-time. Multiple users can edit documents, chat through the intuitive communication system, and more.
This service is available in several affordable plans. There are also apps for iOS and Android devices.
Key Features:
15 GB of free storage
Paid Business and Personal plans
Sharing folders
Encryption
Apps for most devices
Powerful collaboration features
Part of G Suite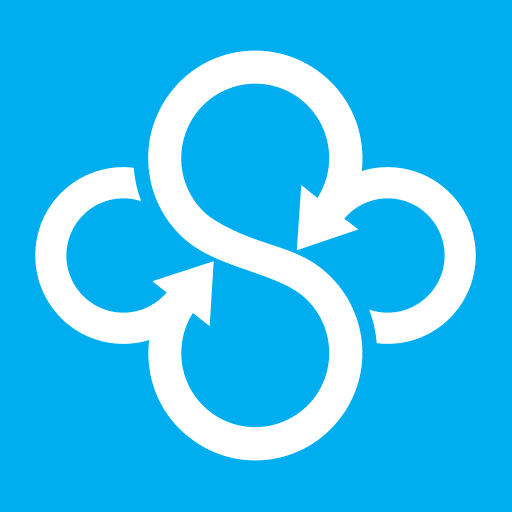 Pricing:
Starting at $8.00 per month for an individual plan with 2 TB of storage space
Free plan available with 5 GB
Sync.com is a simple and affordable alternative to Dropbox. The cloud company offers several plans to suit your needs. There are multiple tiers of personal plans and flexible business plans for large teams.
The service has a lot to offer regardless of your intended use. All plans come with backup and synchronization features, ensuring that your documents are updated no matter where you access them from. Speaking of which, Sync.com has apps for both Apple and Android devices. You can also download and upload files directly from a browser.
Collaboration tools are plentiful with Sync.com. Even the free plan comes with some basic tools that you can use to work on documents with others remotely. Advanced security tools allow you to take full control of your files. As an administrator, you're able to view activity logs, manage passwords, and more. There's also the option to remotely block access, ensuring that your documents stay safe when a device is stolen or lost.
Key Features:
5 GB of free storage
Compatible with any file
End-to-end encryption
HIPPA, GDPR, and PIPEDA compliance available
Powerful file recovery system
Collaboration features
Advanced security tools

Pricing:
Starting at $10.00 per month for a Personal Pro plan when paid annually, with 100 GB of storage space
Free plan available with 10GB of storage
Box is a cloud storage solution that focuses on productivity and teamwork. The service has several tools that can enhance your workflow while keeping your files protected. If you have a large team, you can grant individual access, view activity logs, and more. There's also note-taking features, communication tools, and more, giving your team all the things they need to streamline the work process.
Where Box really stands out is security. Many of the premium plans come with several compliance options to ensure that you're meeting regulations for your industry. Not only that, but the BoxShield feature can protect your documents from internal leaks.
This feature lets you create watermarks, manage encryption keys among users, and more. It's a powerful project management system that can detect potential security threats to protect your bottom line.
Box is accessible on everything from an Android phone to a Mac computer. The device and browser apps are all designed for ease of use. Thus, they're easy to navigate even for beginners.
Key Features:
Feature-rich collaboration tools
Enhanced workflow features
Integration with more than 1,400 apps
User-friendly apps and browser dashboard
256-bit encryption
Multiple compliance options
Intelligent security features
14 day free trial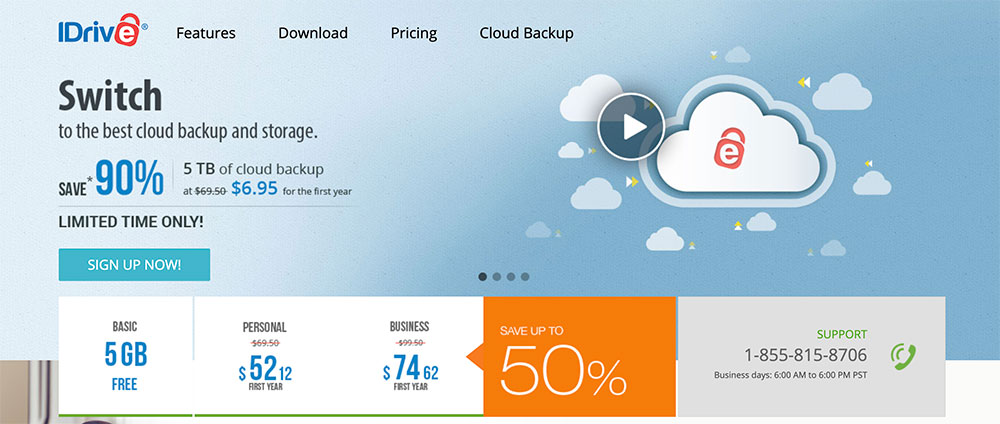 Pricing:
5TB personal plan starts at $59.62 with promotions and $79.50 per year thereafter.
Free plan available with up to 10 GB
There's a lot that you can do with an iDrive cloud storage plan. You can automatically backup devices and save individual files. Files are synced up automatically to ensure that you're working with the latest version regardless of what device you're using. There's also a snapshot system so that you can take a look at older versions if you need to.
Need to backup large files or entire systems? iDrive has you covered. The iDrive Express service involves shipping physical storage equipment to the company. They will then upload all of your files in less than a week. All without using up your allotted bandwidth.
iDrive has no shortage of plans to choose from. Like most cloud storage providers, the plans are separated into personal and business use. You can pay for plans on a monthly or annual basis. You can also pay for long-term plans upfront to save on your cloud service.
Key Features:
Regular promotions and new member discounts
Online file syncing
Express backup feature
256-bit AES encryption
Remote computer storage management
Several compliance options
Access files on computers and mobile devices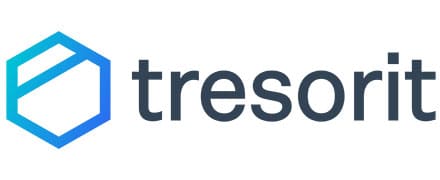 Pricing:
Personal plan is as low as $11.99 per month, billed annually, with 1TB storage
14 day free trial available.
If security is your top priority, Tresorit may be the service provider for you. This company takes security very seriously and offers a slew of features to give you peace of mind. First, every file you upload uses zero-knowledge encryption. Essentially, this means that Tresorit doesn't know anything about the file when you upload it to the cloud. Everything from large media files to simple PDFs are protected.
Secondly, 256-bit end-to-end encryption is used. Your files are protected in transit to the cloud servers. They stay protected once there, too. Tresorit has 2-step authentication. You can also implement encrypted links and expiration dates for any files that you do share.
Tresorit is based in Switzerland. The country is known for being one of the best when it comes to individual privacy laws. They're not part of any larger intelligence alliances. So, you can rest easy knowing that your files are safe from prying eyes.
Key Features:
End-to-end encryption
Zero-knowledge encryption
Online file syncing
Automatic backup
Unlimited file sharing
Multiple server options
Secure file sync
Can meet compliance standards
Intuitive mobile and desktop apps
Microsoft OneDrive


Pricing:
Personal plans start at $1.99 per month for 100 GB of storage
Basic free plan comes with up to 5 GB of space
Microsoft OneDrive is a feature-rich service that's great for Windows PC users. It seamlessly integrates with many of Microsoft's other products. This includes Microsoft Office apps like Word, Excel, Powerpoint, and Outlook. While it is made and managed by Microsoft, OneDrive is not just limited to PC users. You can access your files across many different devices thanks to user-friendly apps.
OneDrive is great for collaboration. You can upload files to the platform and interact with other users to modify documents. Of course, Microsoft has implemented many security features as well to ensure that your files are safe during the collaboration process. This includes password-protected sharing and even automatic ransomware detection.
One thing we like about OneDrive is the Personal Vault. While the service adopts many security features to keep unauthorized users out, the Personal Vault is an extra-secure folder. To gain access, you have to provide a PIN code, use two-factor authentication, scan your fingerprint, or use face identification.
Key Features:
Premium plans come with Microsoft Office 365
Ransomware detection
Advanced file syncing
Real-time collaboration tools
Access files on demand without downloading
Apps for PC, Android, and Apple devices
Protected Personal Vault
Learn More: Compare Office 365 to Google Suite
SpiderOak


Pricing:
Personal plans start at $6.00 per month with 150 GB of storage
21-day free trial available
SpiderOak is another company that focuses heavily on security. It's one of the best cloud storage options for companies that need additional layers of protection against theft and damage. When you start uploading files, you can rest easy knowing that SpiderOak uses zero-knowledge encryption during every step on the process.
Once your files are ready, you can start sharing them and granting access for collaboration around the world. You can grant individual permissions and manage access through the team management system. Even if you have a large team working on one document, you're able to see how the files change over time. Not only do the files sync, but all copies are retained for reference and backup.
SpiderOak has several plans to cater to different users. There are individual plans, those for small businesses, and larger enterprise-level options.
Key Features:
End-to-end encryption
Zero-knowledge encryption
Sync files and retain every copy
Powerful collaboration and team management tools
Access files on virtually any device
Personal and Enterprise backup systems available
Conclusion
As you can see, you don't have to stick with Dropbox to take care of your cloud storage needs. Many of the brand's competitors have more to offer in every area of service. Not only can you store your files safely for easy access across your devices, but most of these Dropbox alternatives have powerful collaboration tools that work for modern businesses. Give one of these competitors a shot and see how it can improve your workflow.
The following two tabs change content below.
Jamie Spencer
My name is Jamie Spencer and I have spent the past 10 years building money making blogs. After growing tired of the 9-5, commuting and never seeing my family I decided that I wanted to make some changes and launched my first blog. Since then I have launched lots of successful niche blogs and after selling my survivalist blog I decided to teach other people how to do the same.
Latest posts by Jamie Spencer (see all)