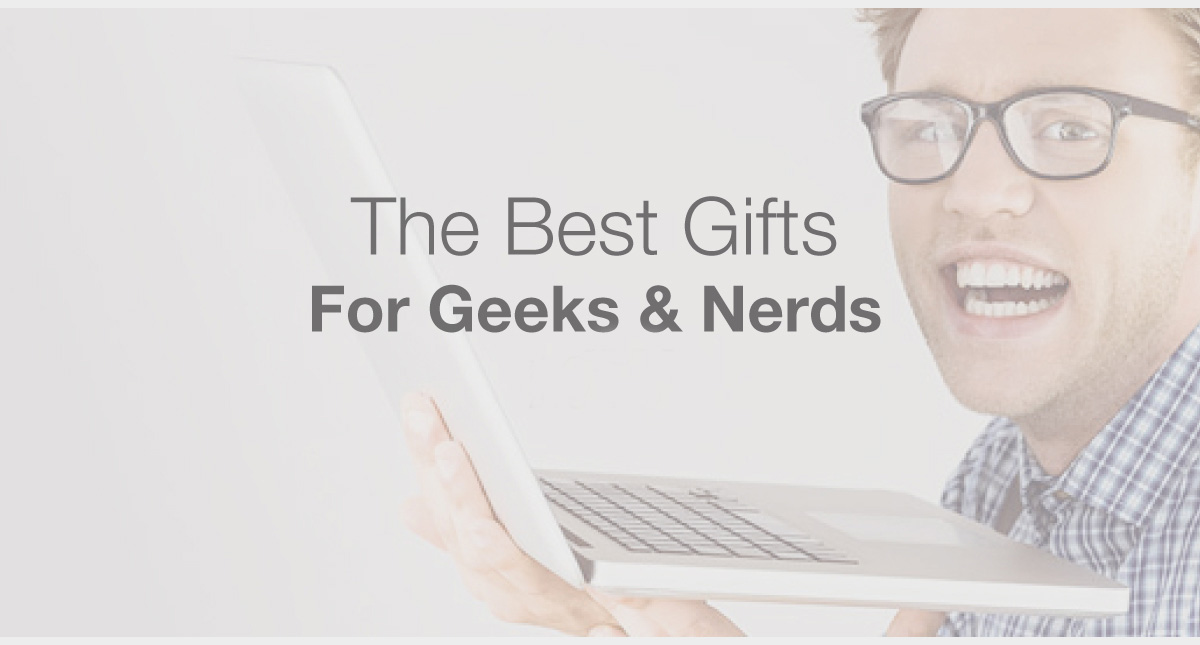 29 Nov

Best Gifts For Nerds & Geeks 2018

With the gift-giving season almost upon us, it's time to start seeking out that special gift for the geek or nerd in your life. However, that presents its own challenge, as your average geek or nerd likely has all the hottest new toys and electronics already.

If you're going to find a gift, you're going to need to think outside of the box. Below, we've compiled 26 of the hottest gifts for the geek or nerd in your life. These gifts combine practical items with a dash of pop culture and are sure to have the other geeks and nerds quivering with jealousy. No matter what your budget is, we've got something to fit into it.
Here's my complete Best Geek Gift list for 2018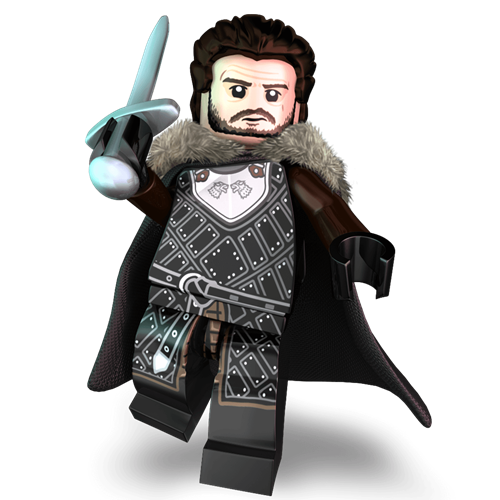 If you or your geek loves Lego and Game Of Thrones, then your head is going to explode when you see this site!
LEGO minifigures, has 100's of totally bespoke minifigures including these awesome Game Of Thrones figures. The Fire & Ice Collection comes with three Lego MiniFigures – The King in the North – The Queen of Dragons – The Kingslayer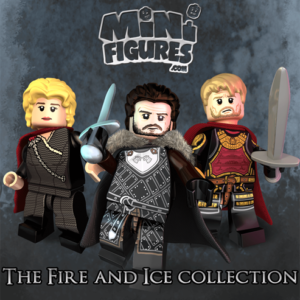 There's plenty of other minifigures on offer is GOT isn't for you. They've got Deadpool, Elvis, Donald Trump, Star Trek to name but a few.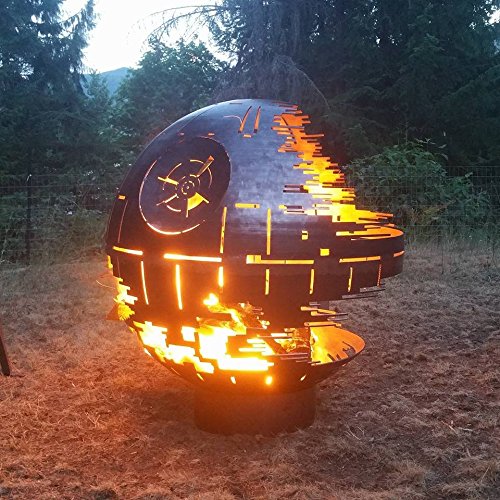 Burn your meats like the Empire burned the Rebels with the Custom Designed Death Star Fire Pit. This fire pit measures 30 inches across and safely encapsulates the roaring blaze inside of it. However, if you need a larger globe, it's also available in a 37.5-inch size. The Custom Designed Death Star Fire Pit is made entirely of steel with the manufacturer basing it on the reconstructed Death Star seen in Episode VI.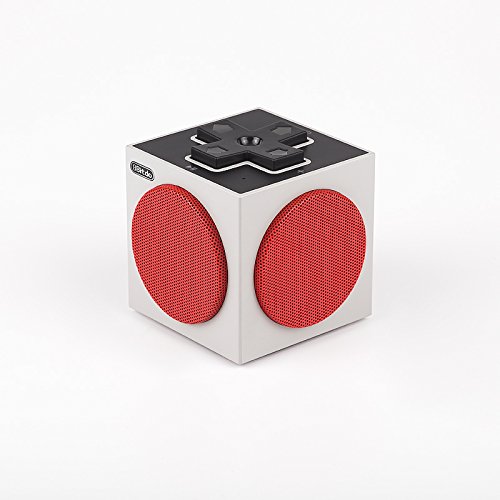 Show off your love of retro gaming with the NES Cube Speaker, brought to you by 8Bitdo. This speaker features a design that mimics the directional pad on the iconic NES controller. This directional pad is fully functional; for example, you can press the pad left or right to lower or raise the volume, respectively. This wireless Bluetooth speaker features an eight-hour battery life, ensuring that it won't go dead during your all-night gaming marathon. The upgradeable firmware ensures that your NES Cube Speaker is always running the latest build available.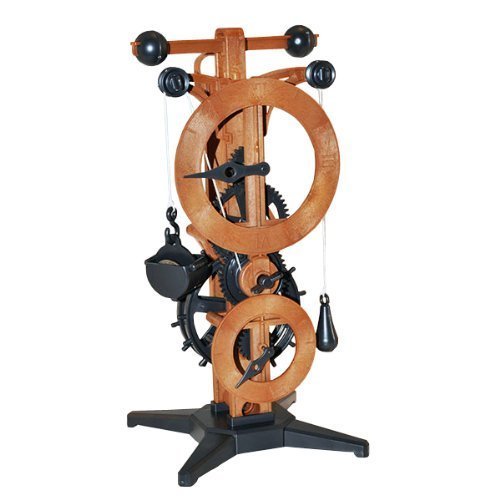 The Academy da Vinci Clock is based on the works of the great Leonardo Da Vinci. You'll find the essence of Da Vinci throughout every piece of this device. For example, the weight of the pendulum also doubles as the clock's power source. If the geek or nerd in your life isn't a pro at building furniture, you're in luck as this clock requires no batteries, paint or glue. The pieces of the Academy da Vinci Clock snap together easily in either a wall-mounted or standing position.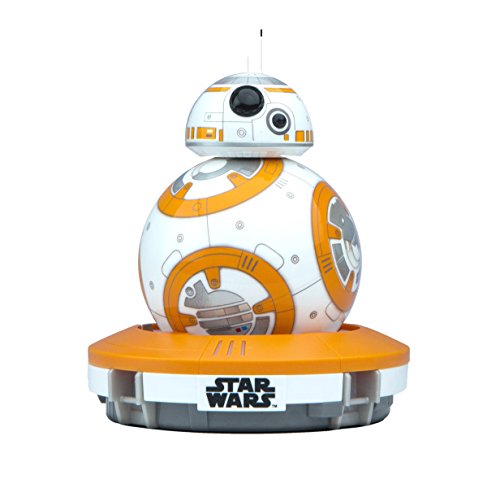 While Star Wars: The Force Awakens focused on heroes like Rey and Finn, the real star of the show was the spherical droid known as BB-8. With the Sphero Star Wars BB-8 App Controlled Robot, you can have a BB-8 droid of your very own. By using a smartphone or tablet, you can guide BB-8 around any space imaginable. You can also use hand gestures and arm movements to have BB-8 follow you. You can use the included Force Band to play a variety of minigames with BB-8, such as helping the little droid collect Holocrons.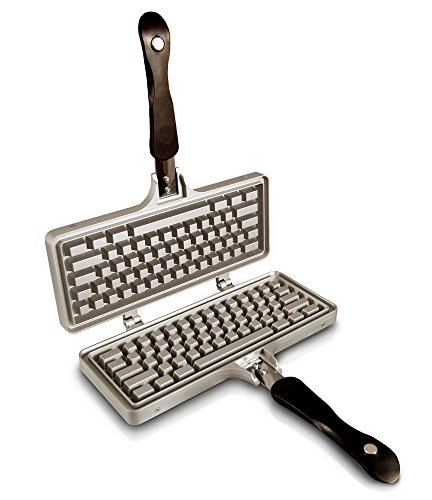 If you know of a geek or nerd who loves both computers and breakfast in equal amounts, then he or she will love The Keyboard Waffle Iron. This unique waffle iron will make delicious waffles in the shape of a standard keyboard. The Keyboard Waffle Iron is designed for maximum portability, as the tool is both lightweight and slim. The die-cast aluminum design features a non-stick coating, making cleanup a breeze.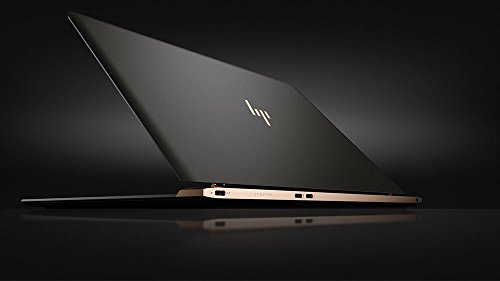 The 2016 Best HP Spectre holds the title of being the world's thinnest laptop. However, just because it's thin, doesn't mean this laptop isn't packing a punch. With an i7 2.5 GHz CPU, 8 GB of RAM and a 256 GB hard drive, this device can play all of the hottest games. This laptop also comes with a preinstalled copy of Windows 10 Home 64-bit Edition. Lastly, the built-in HD webcam and microphone will allow you to keep in contact with the recipient of this gift.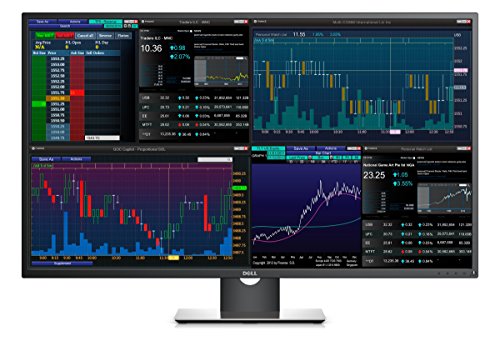 Sometimes, bigger is better, and the DELL 43 ULTRA HD 4K MULTI-CLIENT MONITOR is as big as they come. This massive 43-inch display offers visuals up to a stunning Ultra HD 4k resolution. You can connect four independent clients to this monitor, which will let you do four times as many tasks at once. With no bezels getting in the way, this monitor lets you switch between displays instantly. This monitor is a perfect gift if you know a nerd or a geek is ready to take their gaming experience to the next level.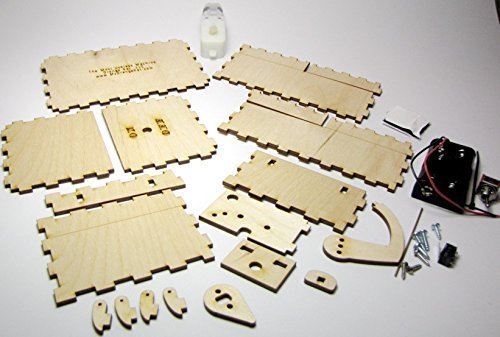 If you can't think of something useful to get the geek or nerd in your life, why not something useless? The Useless Box Kit is a box that serves no purpose whatsoever. Flick a switch and a mechanical hand will appear to flip the switch back off. In addition to two AA batteries, you'll also need a soldering iron to build this box.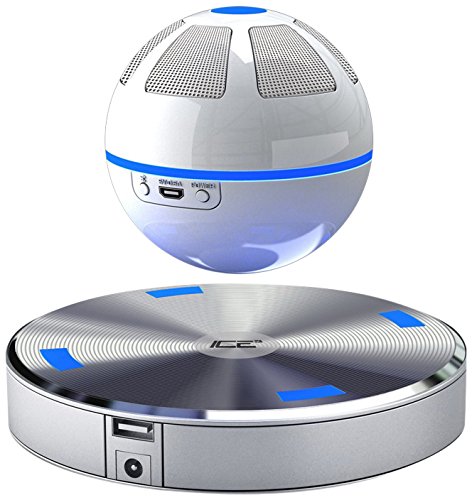 Step into the future with the ICE Portable Wireless Floating Bluetooth Speaker. This speaker uses magnets to float high above the base. When in use, this circular speaker spins around to amplify its volume and take advantage of the built-in sound guide code. The built-in NFC function lets you pair this speaker with any smartphone or tablet that supports Bluetooth.
If you can't wait until the nighttime to view the stars, you'll love the Omegon Universe2go Planetarium. Hold this device up to your eyes to fill your vision full of stars. The device supports eight different visual modes with three total hours of audio explanations about the constellations and objects in the sky. The Omegon Universe2Go Planetarium also tracks over 150 celestial objects. Astronomy novices and experts alike will love this device.

Combine a geek's love of LEGO and technology with the LEGO Brick 16GB USB 2.0 Flash Drive. This flash drive is housed in an actual LEGO brick, meaning that the recipient could theoretically hide it in their LEGO creations. The sliding cap design will ensure that the USB drive stays safe when away from your PC. The key fob lets you attach it to your keys, ensuring the drive is always at close reach.
Buy on Amazon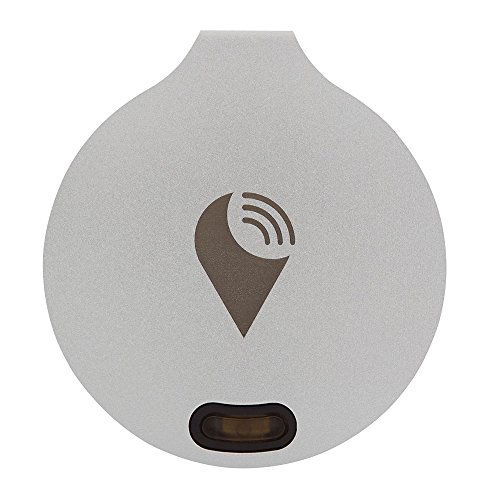 Is the geek or nerd in your life always forgetting their wallet or car keys? With the TrackR Bravo, you can ensure they never lose their essential items again. You can place this IR device on the back of any item. For example, you can put it on the back of your car keys and, when you can't find your keys, you can use the TrackR App to make the device ring. You can even set the device up to alert you by phone when you're leaving something behind. For example, place the device on a wallet and, if you try to exit the house without it, your phone will alert you.

Both nerds and geeks can agree on one thing: Star Wars is a fantastic film franchise. With the Jedi Dressing Gowns, you can live out your fantasy of being a Jedi. These one-size-fits-all gowns are officially licensed and come with a hood, pockets, and a belt. They are made from 100 percent cotton to ensure your comfort. The Jedi Dressing Gowns are perfect for lounging around or reliving scenes from the movies.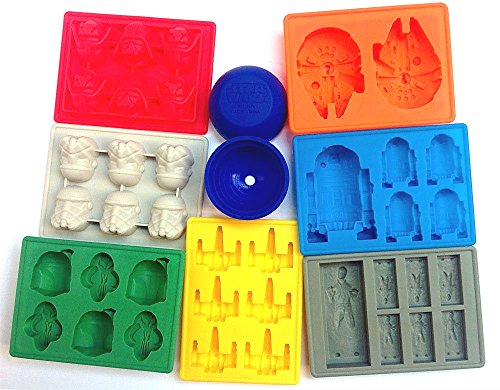 Give any party a geeky overhaul with the Set of 8 Star Wars Silicone Ice Trays. These silicone ice trays make the perfect ice cubes for your Star Wars movie marathon. You can also use them to make candy and chocolates as well. With iconic shapes like the Millennium Falcon and R2-D2, fans of all ages will love these shapes. Not only are these trays safe for both the refrigerator and freezer but they are also safe for the both the oven and dishwasher.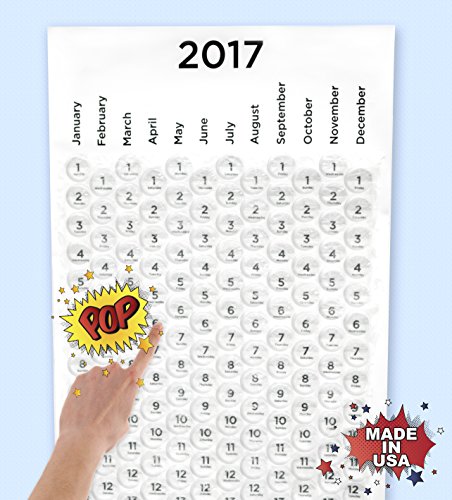 One of the best parts of getting a new package is popping the bubble wrap found inside. With the 2017 Bubble Wrap Calendar, you can get that feeling every single day. This calendar is over four feet tall and perfect to hang on the back of a door or a wall. Each day presents a new bubble to pop. The 2017 Bubble Wrap Calendar uses a heavy and clear wrap to provide a satisfying "pop" noise after you press in a bubble.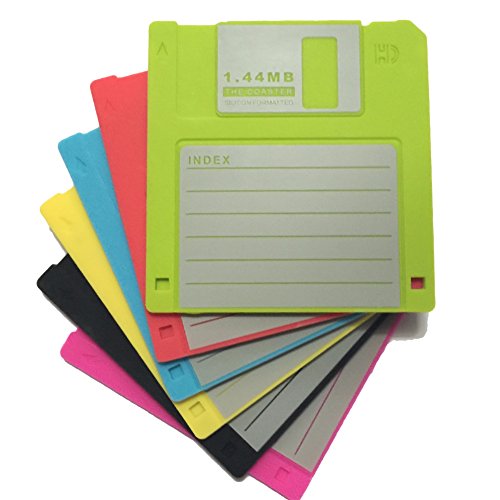 Floppy disks are a relic of a past age, but their memory lives on with the Silicone Coasters with Floppy Disk Design. These silicone coasters resemble original 1.44-inch disks in both look and size. The high-quality silicone used on these coasters make them ideal for both indoor and outdoor use alike. Little touches such as notes written on the index field will give you a nostalgic rush. You'll get six different coasters in this pack with colors ranging from black and blue to hot pink and neon green.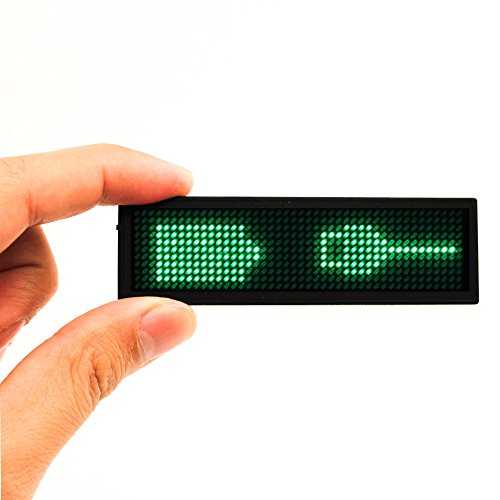 If you know a nerd or geek who is in business for themselves, then the MECO LED Name Badge is the perfect gift. This LED name badge lets them stand out in a crowded room thanks to the scrolling message. While everyone else is sporting just a piece of paper with a name written on it, you can customize this name badge with both a name and a graphic design. This LED name badge supports 15 different languages and over five file types.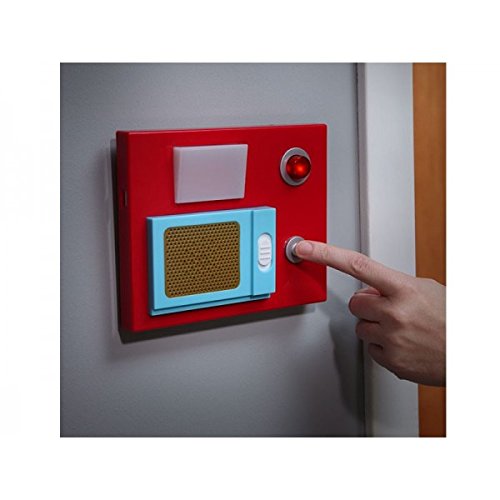 With the officially licensed Star Trek Electronic Door Chime, it will feel like walking onto the bridge of the Enterprise every time you open your door. This Star Trek product is activated by motion, playing iconic sounds from the show when anyone passes by the device. You can select from either a red alert sound or a door opening sound and mount this device on either side of the door.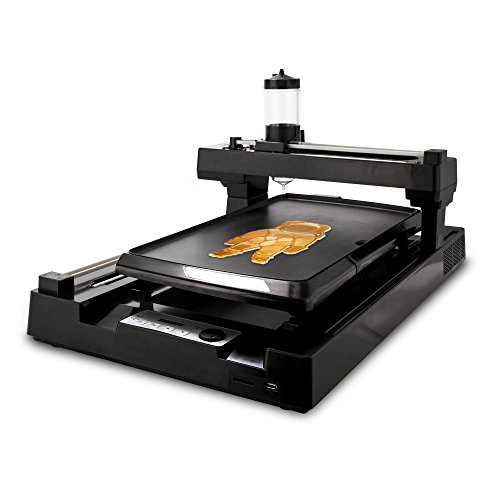 A 3D printer can create a lot of unusual items, but the one thing it can't build is food. That's why the PancakeBot 3D Food Printer makes the perfect companion to any 3D printer. The batter dispensing system will etch out any design you create, no matter how complicated it is. The non-stick surface on the electric griddle will let you remove your pancake without ruining the design. Even if you're never made a pancake before in your life, the included recipe book will have you making flapjacks like a pro in no time.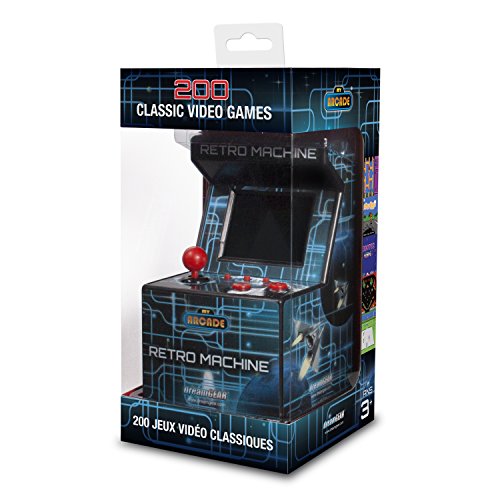 The My Arcade Retro Machine Handheld Gaming System lets you relive the era of retro gaming at any time or place. The small portable device holds over 200 games on it, including classics like Galaga, 1942, and Defender. The small 2.5-inch screen provides crisp and colorful visuals while the 4-way joystick is just how you remembered it in the arcade. The high-quality plastic used on this device will ensure that it remains safe when transporting it to a new location.
If you know a geek or nerd who loves Back to the Future, then the Back to the Future Flux Capacitor USB Car Charger makes the perfect gift. This car charger plugs into any 12V power adapter on a car, such as a cigarette lighter. The Back to the Future Flux Capacitor USB Car Charger allows you to charge up to two USB devices simultaneously. If your device has a USB charging port, you can charge it using this device. Some of the devices you can charge with this car charger include iPhones, tablets and GPS devices. When in use, the Back to the Future Flux Capacitor USB Car Charger flashes its lights in the same pattern as it did in the classic film.
If the geek or nerd in your life is more of a David Hasselhoff fan and less of a Christopher Lloyd fan, you'll want to opt for the Knight Rider Kitt USB Car Charger instead. The Knight Rider Kitt USB Car Charger plugs into any 12V power adapter and charges one USB device at a time. Press the button on the top of the device to play one of 11 audio clips taken directly from the Knight Rider television show. If you'd rather cruise in silence, you can mute the voice at any time.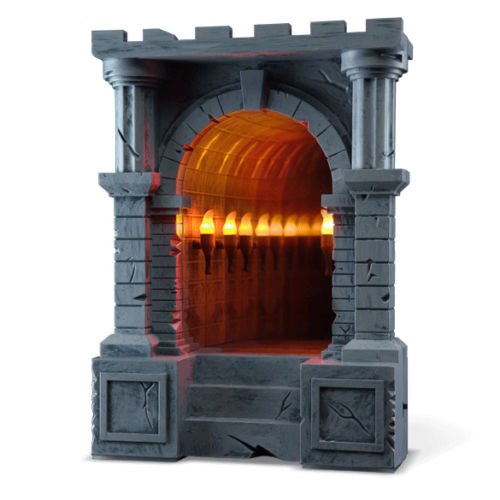 Any fan of The Game of Thrones or Dungeons & Dragons will love the Infinite Dungeon Corridor. At first glance, this dungeon corridor looks similar to the ones you'd see in a fantasy video game or television show. The flickering torches on the wall have three levels of brightness and the stone slabs look to have seen their share of adventurers. However, turn the Infinite Dungeon Corridor on and peer inside and you'll see a never-ending hallway. It's not magic, but a combination of mirrors and light that create this illusion. Not only can you display the Infinite Dungeon Corridor on a desk but you can also hang it on the wall.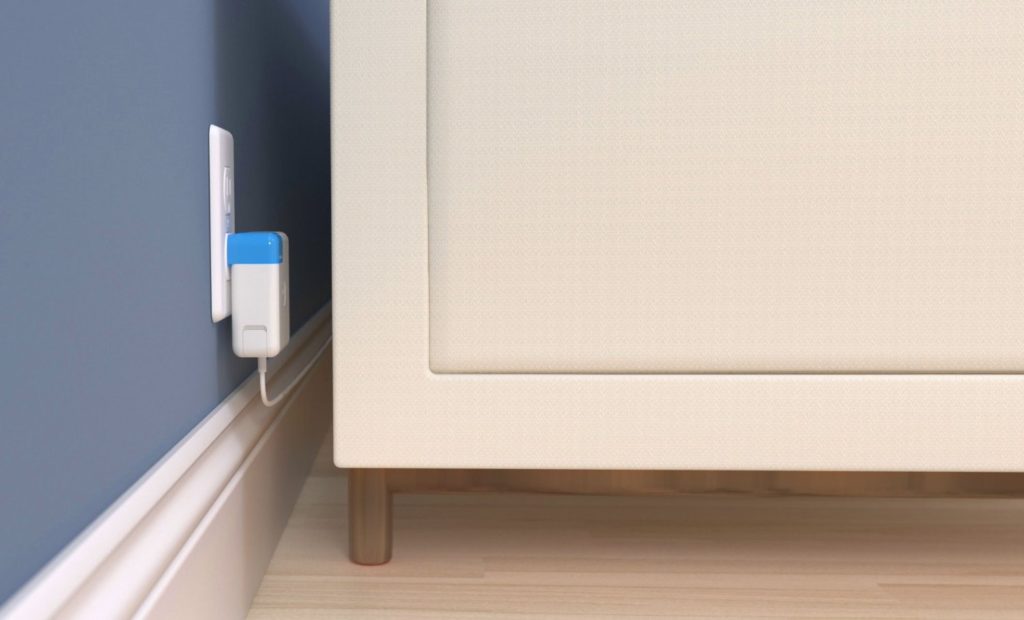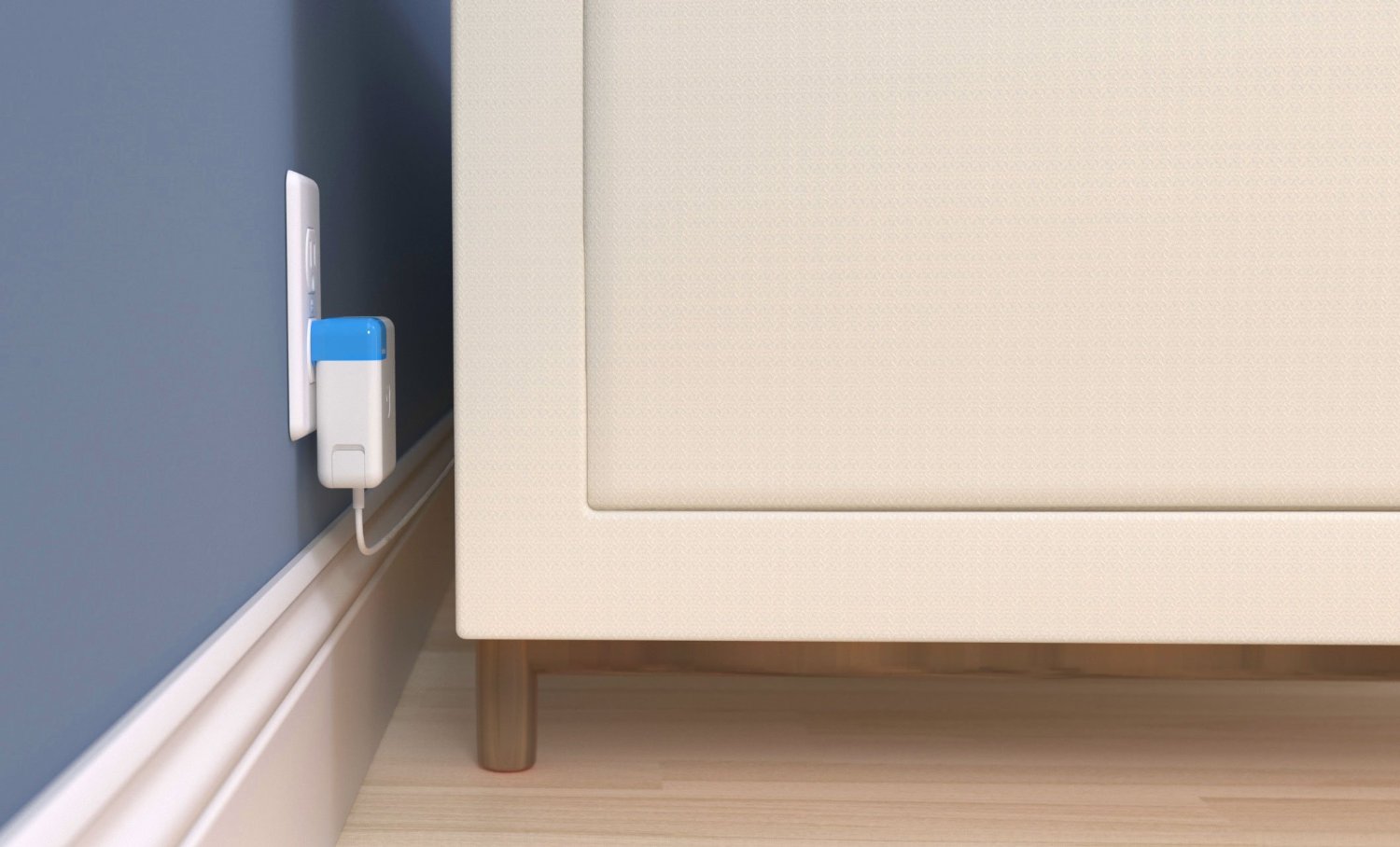 Apple lovers know the heartache of trying to connect your charger to a port and finding out that it just won't fit. With the Blockhead Side-Facing Plug for Apple Adapters and Chargers, you'll never have this problem again. By allowing Apple users to turn their chargers sideways, this device guarantees that your charger will fit into any opening. The Blockhead is compatible with all Apple chargers, including those for the iPhone and iPad devices.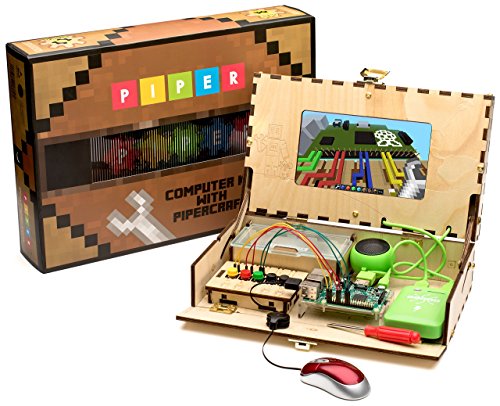 The young geek or nerd in your life will love the Piper Computer Kit. This kit teaches coding through a series of Minecraft challenges. This device is a fully-functioning computer that encourages tinkering and experimentation. The Piper Computer Kit features LED lights, sensors, buzzers and much more. After completing the built-in challenges, you can use the Wi-Fi functionality to download additional challenges.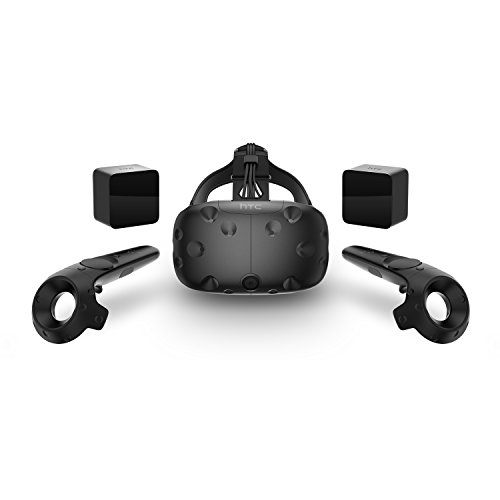 The HTC Vive is one of the leading virtual reality headsets on the market today. HTC has partnered with Valve to provide the SteamVR service, a service that gives Vive owners hundreds of VR games to play. The adjustable headset and eye relief adjustments ensure that gamers of all ages can comfortably use this device. The wireless controllers let you freely move around and fully immerse yourself into the VR experience. However, you don't have to stand to play, as the SteamVR Tracking software can provide just as good of an experience for gamers who are sitting down.
Something for Everyone
While all of these gifts tap into a different area of geek and nerd culture, they all have one thing in common: Each gift is a ton of fun. Whichever gift you purchase for the geek or nerd in your life, you can rest assured knowing that the recipient will love it for years to come.
If you want some more ideas for geek gifts check out my best laptops for programming and laptops for graphic designers, if you have a bit more money to spend!
The following two tabs change content below.
Jamie
My name is Jamie Spencer and I have spent the past 5 years building money making blogs. After growing tired of the 9-5, commuting and never seeing my family I decided that I wanted to make some changes and launched my first blog. Since then I have launched lots of successful niche blogs and after selling my survivalist blog I decided to teach other people how to do the same.