While kids can't get a normal 9 to 5 like adults, there are still several ways for them to start earning some cash through side hustles and making money online. Whether you're a parent looking to help your child out or a youngster wanting to get a head start on your money-making endeavors, there's no shortage of options at your disposal.
Modern kids and teenagers have a ton of technology at their fingertips. This opens up a world of opportunities that older generations never had. Gone are the days of having to open up a sidewalk lemonade stand or picking up a paper route. These days, you can make online in your spare time.
Learning how to make money as a kid is a great skill that can benefit you for the rest of your life. It gives you the chance to learn the value of a hard day's work. Plus, you can finally afford all of those great things you want without having to beg your parents for extra money. Here are some of the best ways that you can make money as a kid.
Money Making Ideas That Kids Can Start TODAY!!!
1. Start a Blog – The Number 1 Easiest Way To Make Money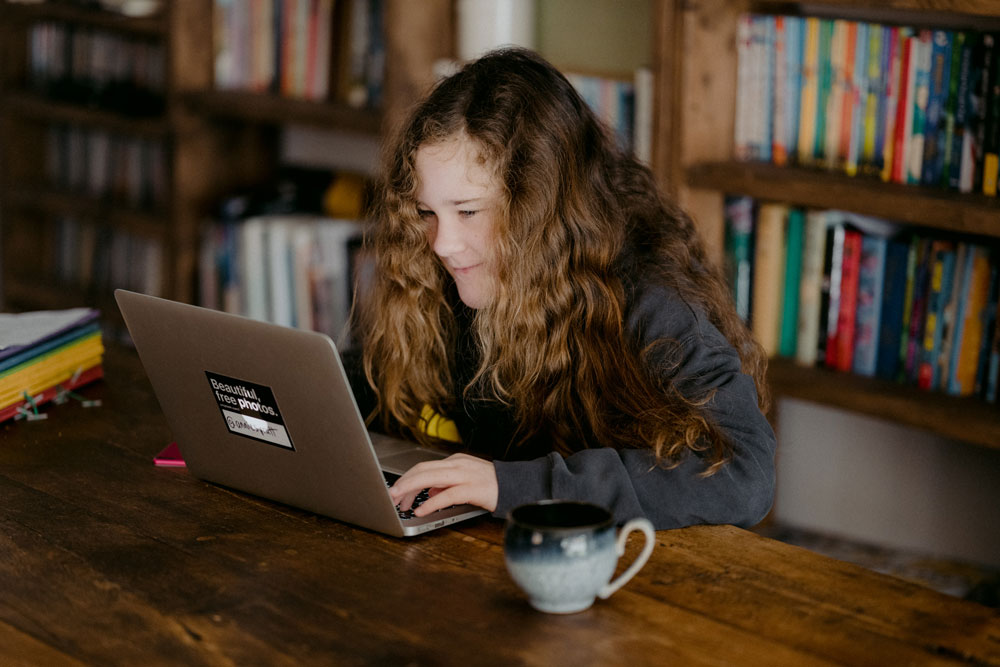 Starting your own blog can be very lucrative.
There are several ways to monetize a blog. Your potential income depends entirely on how large your audience is. While some bloggers take years to find their niche and build up a following, others can start making some income pretty fast. All it takes is some good content that people want to see.
Ways I make money with my blog
#1 – Affiliate marketing. When someone clicks on one of my links and then buys something. Example: I recommend Bluehost. If you buy hosting through those links, I will get a small commission. Read more about affiliate marketing.
#2 – Ads. There's not many ads on this site, but I do get paid every time someone clicks on them. You can use Google Adsense or other ad networks.
#3 – Sponsored posts. This is when a company pays for a post to written promoting their business on your site.
The beauty of starting a blog is that there's no age requirement or rules.
You can write whatever you want whenever you want.
Want to create a blog about your favorite video game?
You're bound to find an audience. Just be yourself and write about the things you're passionate about. Once you have a good following you can begin looking at ways to monetize your blog and start raking in the cash.
First thing you need is a domain name
Bluehost are offering a free domain name when you buy hosting from them. Use this handy tool to see if your domain name idea is available!
I absolutely recommend Bluehost to all new bloggers. Their servers are fast, hosting costs only $2.95 per month and you get a FREE domain!
If you want to know more about getting your blog up and running in less than 30 minutes, head over to my How To Start a Blog tutorial. Also take a look at my best blog sites guide to help you choose the best blogging platform for you.
Need some more inspiration? Check out these successful blog examples. Also have a look at my How To Make Money With A Blog Guide
2. Take Online Surveys – The Second Easiest Way To Make Money Online

Online surveys are easy to do. I make on average $350 per month with Survey Junkie.
Many companies have apps that are looking for honest answers to simple questions. The surveys are designed to help advertisers get a better understanding of specific demographics.
While many survey sites are geared towards adults, some are also looking for the opinions of 12-year-old kids and younger. Check out sites like Swagbucks and Survey Junkie to see if you qualify for a survey. If you do, you can get paid in cash, points, or gift cards. Either way, you will be rewarded for your time.
3. Create a YouTube Channel
YouTube has become so powerful in the last decade that many kids dream of the day that they hit it big on the platform. Like blogging, you can easily make money off your videos with some followers.
You can make some extra cash just talking about things you're passionate about. Whether you're into toys, movies, or video games, you can easily become part of a dedicated niche community. You have to be at least 13 years old to create a YouTube account. However, if you get your parents involved, your opportunities may grow even more.
Check out these YouTube stats.
You might also be interested in learning how to start your own vlog.
4. Sell Used Items Online
Who doesn't have some unwanted stuff lying around? Take a look through your closet and there's a good chance you'll find some clothes that don't fit or toys that you're not interested in anymore. Instead of wasting all of that valuable space in your home, why not sell that stuff online?
Platforms like eBay are great for getting rid of used products. Just create a listing, set a price, and ship off your items once they're sold. It's as easy as that. Just make sure you get your parent's permission beforehand!
5. Advertise Yard Services
Performing yard work is one of the oldest kid jobs around. Your parents probably spent their summers tidying up neighborhood yards and mowing lawns. You can do the same. However, you have some extra tools to simplify the process a bit. Social media is a great place to advertise your services. All you have to do is join your local community group and let people know what you're offering.
You can rake leaves, offer mowing services, water plants, and so much more.
6. Babysit
Like yard work, babysitting is a tried and true kid job. It's a great option for 13-year-olds and above. You can advertise your services and rate on social media. Or, you can sign up for one of the many babysitting websites. These websites do all of the advertising for you, making it easy for potential customers to find you.
7. Make Jewelry
Do you have a penchant for creating jewelry? If so, you could sell your creations online. Platforms like Etsy are filled with handmade goods created by kids and teenagers. Custom woven jewelry and hand-sculpted beads are quite popular online. You can make some extra cash while feeding that creative itch.
8. Become a Photographer
With just your phone, you can start a lucrative career as a photographer. Online stocks sites are a dime a dozen. These sites accept almost any kind of photo. Buyers can then purchase the rights to use your photographs on their site. You'll get paid for every download. With the right portfolio of shots, you can make some good money selling your photos.
To make the big money with stock photography you really need to get a little bit of training. There are loads of photography tutorials / courses / classes that you can attend or watch online. YouTube has a wealth of knowledge on how to take great photos.
9. Start a Dog-Walking Business
Of all the business ideas out there that can be done by kids, dog walking is one of the most fun! Dog owners are always looking for reliable walkers that can help their canine companions get some exercise. You can easily advertise your services online or sign up for one of many official dog walking sites.
10. Wash Cars
Create your own car wash. A lot of people just don't have time to wash their cars. It's time-consuming and messy, so many folks are looking to hire someone else to do the job. You can be that person with the right gear!
Like babysitting and mowing, just advertise yourself on social media, go door to do (with an adult). If you want to make yourself really stand out, invest in some cleaning tools and products. You can market yourself as a full-service car washer, which leads to higher rates.
Car detailers often charge over $100 to clean a car inside and out. Having just 3 clients a week could potentially bag you over $15k a year in sales.
11. Create an Online Course
You'd be surprised at how many people are willing to pay for online courses. If you have a skill that not too many people have, it's not hard to create a successful course.
You can sell digital textbooks, create a membership site filled with guides and videos, or use a skill-sharing platform. Platforms like Teachable make starting your own course easy as pie!
12. Flip Products
Product flipping is a surprisingly easy way to make money online. Thrift stores and flea markets are known for selling high-priced items at dirt-cheap prices. While they may be used, most are still in good condition.
You can take those used products, clean them up, and sell them online. Many sellers on eBay do this and turn a nice profit after only a single sale.
13. Pick Up Local Gigs
Platforms like Fiverr are very popular among those who are looking to pick up some side gigs. Most of the jobs of these types of sites are to run errands that people don't want to do. It could be picking up a few items at the store or raking leaves. Either way, the sites or apps connect you to potential employers in seconds. So, most of the hard work is already done for you. It's a quick and easy way kids can make some extra cash in their free time.
14. Become an Online Tutor
Kids and teenagers who do pretty well in school can use their knowledge to make money online. Tutoring sites are very popular. They connect tutors with struggling students. That one-on-one interaction from a peer is said to help students more than getting help from a teacher. Not only does tutoring help younger kids and struggling students, but you can also learn more about many topics along the way. It's a win-win situation.
15. Sell T-Shirts
Have a knack for fashion? Sell some of your designs online. The cool thing about selling t-shirts is that you don't even have to handle any of your products. Many companies can take your custom design and print it onto a shirt anytime someone buys it. You won't even have to handle the shipping process. It's quick, easy, and very lucrative.
16. Become an Influencer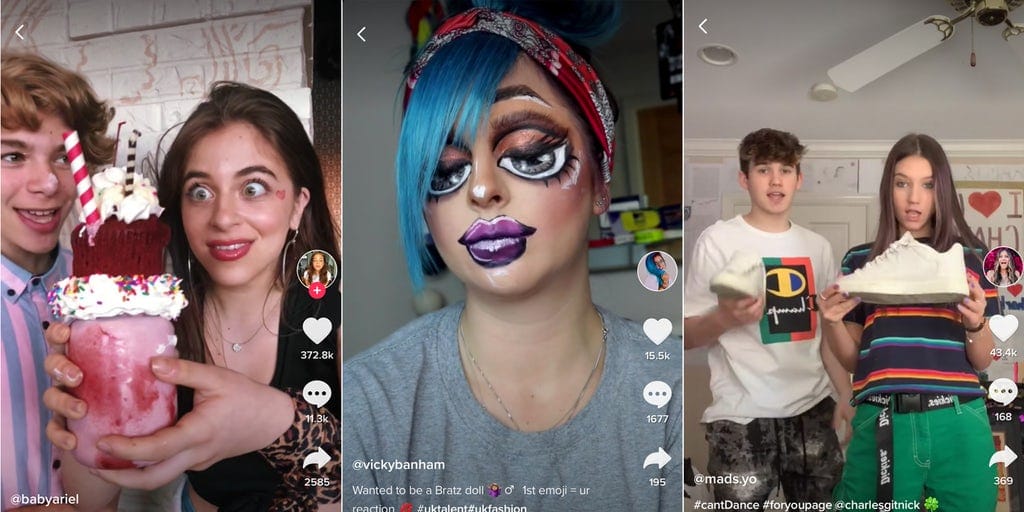 It's no surprise that social media has become a full time job for many people around the world. Teens and adults can sign up for a wide range of platforms and start cultivating an audience. As your following grows, you can monetize your accounts with brand sponsorships, ads, and more.
One of the most popular social media platforms to do this with is Instagram, which requires you to be 13 years old to sign up. Other platforms, such as TikTok, are quickly becoming great places to make money, too.
17. Review Products
Earlier, we mentioned that many sites will pay you for your honest opinions. Well, some can even send you free products to review. These survey sites work with big-name brands to get feedback on products before they come out. Not only can you get paid to use and review these products, but you get to see the latest and greatest items before they hit store shelves!
18. Become a Streamer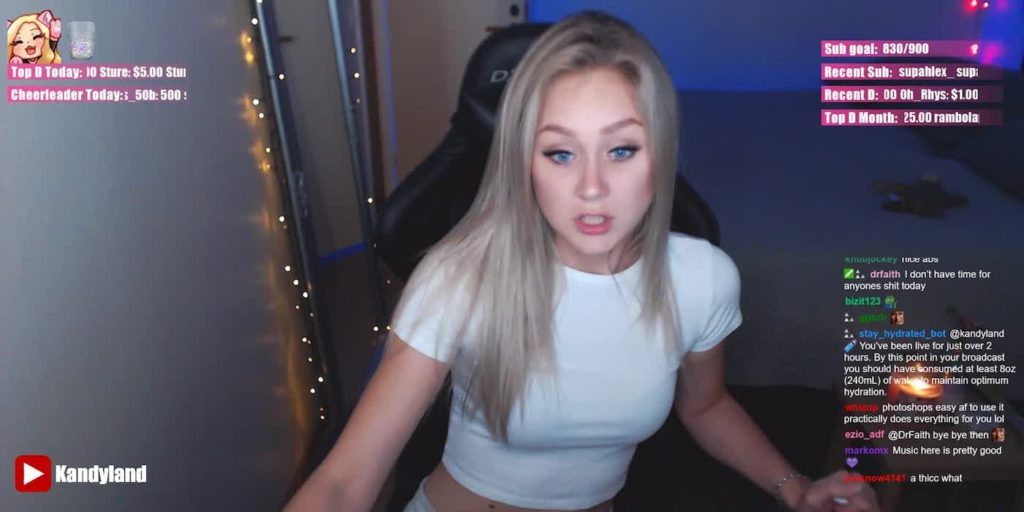 Video game streaming is a multi-million dollar industry. Some of the biggest names in the streaming world are making millions of dollars a year doing what they love. With some streaming hardware, you can record the action and upload it to video sharing sites. Or, you can stream live on platforms like Twitch or YouTube Games. Streamers make money by selling subscriptions, working with brands, and displaying ads during the stream.
Resources: How To Make Money On Twitch
19. Write Content for Other Sites
Have something to say but don't want to start your own website? You can write for other people and get paid to do it! You'd be surprised by how many companies out there are looking for young viewpoints.
Becoming a freelance writer allows you to write for many different publications and websites. So, you're able to express yourself creatively without being tied down to one platform.
20. Rent Your Own Stuff
Many adults make extra cash by renting out things they don't use every day. This includes spare bedrooms in their home, parking spaces, and even cars. While you can't go to those extremes, you can rent out smaller items that you own. Sports gear, gaming equipment, or even clothes are all good options.
Just advertise your services online or start a site. It won't be long before you find someone willing to pay for short-term usage.
21. Organize a Garage Sale Online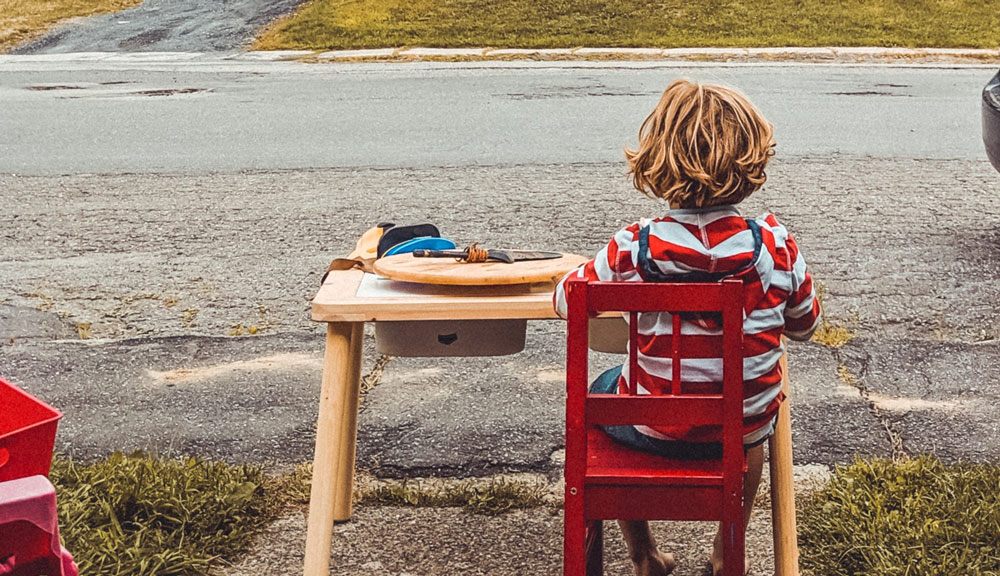 Making money by throwing a garage sale is easy. You can get your entire family involved to make some extra cash. If you have the room, you could even think about renting table space to neighbors who want to get rid of some stuff.
If you plan on giving this a shot, use the Internet to your advantage. Advertise your yard sale social media, give potential shoppers some previews of what you're offering, and let everyone know when you'll be open.
22. Become a Party Entertainer
Do you like dressing up and being the life of the party? If so, then this money-making opportunity is for you. People pay a lot of money for party entertainment. You can dress up to celebrate younger kids' birthday parties or take up face painting. Just create a website to advertise your services and include some photos of some of your costumes. You're bound to get customers in no time.
23. Crowdsource
What to know how to make money without doing anything? Crowdsourcing is always an option. While this doesn't always work, it is a great way to make money fast for a fundraising event or big trip.
Platforms like GoFundMe and Kickstarter allow you to create custom pages where your friends and family members can donate to whatever cause your raising funds for. The donations are handled by the platform, making it very efficient for kids.
24. Self-Publish a Book
Thanks to Amazon and other popular digital stores, self-publishing has never been easier. You can write a short story, novella, or full-blown series. No matter how long your literary work is, you can publish it yourself with virtually no risks. Digital ebooks sell just as well as traditional printed books. So, there's a large audience to sell to.
25. Invest
While most investment sites will not let 13-year-olds sign up, you can have your parents help you out. Investing in stocks is very easy thanks to the Internet. Just go to a digital broker, put some of your own money in, and wait. Depending on how you invest, you can have a nice nest egg by the time you turn into an adult.
26. Sell Crafts
There's always a market for scarves, cards, and other crafts. You can sell virtually any type of handmade product on Etsy or eBay. Papercrafts, such as intricate boxes and custom-made greeting cards, tend to sell very well. The same goes for knit scarves and wooden scarves. Use your imagination and create things you would like to see on store shelves.
27. Invent Something
Who says that kids can't be inventors? If you have a good idea for a product or service, there are ways to monetize it. You can go to a crowdsourcing site to earn money to make that idea into reality. Or, you can work with your parents to find investors. Many kids have invented products and gone on to see great success as adults. Why can't it be you?
28. Sell Digital Goods
If you're like most kids, you're pretty good with technology. So, why not use your knowledge to create digital products to sell. Beyond ebooks, you can sell custom logos, website themes, or digital tools. Some kids have seen success in creating skins for their favorite video games. Digital goods can be sold online. Plus, you don't have to worry about inventory.
29. Test Apps
With the help of your parents, you can become an official app tester. App testers are responsible for downloading unreleased computer and mobile software titles. They must then use the apps and give feedback, helping developers make adjustments that will improve the success of their launch. There are several sites out there where kids can sign up to become an app tester and get paid for it.
30. Sign Up for Market Research
Market research companies like Neilsen have been around for decades. Essentially, their goal is to see what the average consumer does. It's a way for marketers to see how certain factors influence the purchasing decision. Kids can sign up to participate in market research studies. Oftentimes, it involves downloading an app to let researches study your browsing habits. These gigs do require parental consent, so work with a parent to sign up.
31. Teach Others How Use Technology
Everyone knows that the younger generation is more tech-savvy than others. Most kids have been using mobile phones since they were able to hold things in their hands. You can make some extra cash by charging to provide some tech help. The best way to do this is to advertise your services online or pick up odd jobs on Fiverr.
32. Build an App
Coding is quickly becoming a core part of the curriculum across the nation. If you have some coding experience, why not build a fun app? Digital app stores from Google and Apple generate billions of dollars in revenue a year! While this method does require some specialized knowledge, it's still one of the most viable ways kids can make some extra cash online.
33. Create Games
You don't even need a ton of coding knowledge to make your very own game from the ground up. Roblox, for example, is a huge online multiplayer title where members can play user-made content. The game has its very own currency system and creator program. Some of the top earners are making full time incomes just making games within Roblox. Best of all, most of them aren't even 18 years old yet!
34. Find a Social Media Job
Social media is king these days. It's such an important part of the marketing puzzle that most companies have employees that do nothing but manage social media accounts all day. If you're familiar with Twitter, Instagram, and Facebook, you can easily get one of these positions yourself.
Of course, age restrictions do come into play here. However, you may be able to get some part time work with local businesses. You can charge them to create posts, reply to comments, and manage entire pages.
35. Make Music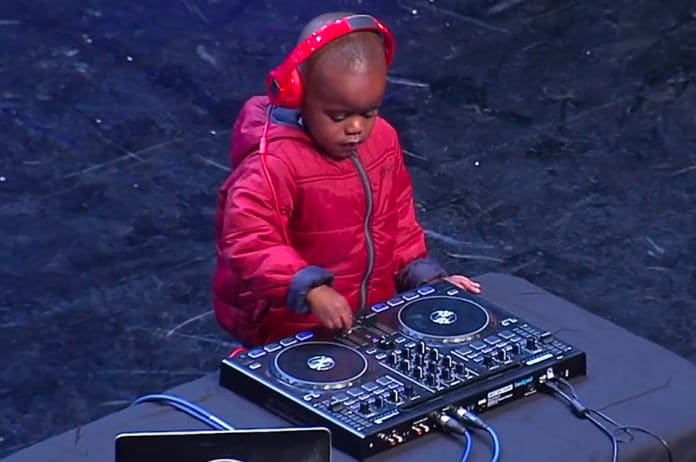 Are you musically inclined? If so, consider putting up some of your work on platforms like SoundCloud or Spotify. Young artists can generate just as much attention as adults. You can get paid for your talents while building up an audience over time.
36. Digitize Photos
While most of us exclusively use digital photography, a lot of people still have old analog photos collecting dust. One great business idea for kids is to provide a digitizing service.
You can charge neighbors a fee for scanning all of their old photos and bringing them to the digital age. These types of services are very much in-demand, so start advertising yourself on social media to get some customers!
37. Become a Mystery Shopper
Mystery shopping is a unique side hustle that requires you to check out popular stores around your local area. You have to act like a normal customer and give your feedback on everything from customer service to appearance.
Usually, adults are the go-to when it comes to mystery shopping. However, there are plenty of kid-focused stores out there. Many mystery shopping agencies are specifically looking for families with young kids to shop at these stores. All you'll have to do is report back to the platform online and provide your honest feedback.
38. Sell Collectibles Online
There's good money to be made with natural collectibles. Seashells, gems, exotic rocks, and even aged woods fetch a pretty penny. If you live by these types of areas, you can go out foraging and sell your finds online.
39. Sell Your Art
The beauty of the art world is that there's no right or wrong way of doing things. Kids can be artists just like adults, so why not sell your latest masterpiece online? Etsy and eBay are the best places to make some income selling your work. However, you can also advertise on private marketplaces, social media, and more.
40. Second-Hand Consignment
Did you know that there's a wealth of free items to take online? Craigslist is a particularly generous source of free stuff. You can take those items and sell them to consignment shops. Alternatively, you can make a listing on eBay and sell to a much wider audience.
41. Take Advantage of Buyback Programs
Buyback programs exist for a wide range of products. They're popular for textbooks, video games, and electronics. Essentially, these programs will buy back your products after using them. You won't get the same amount you paid.
However, it's better than nothing! Most buyback programs can be found online. You'll find plenty with a quick Google search. Once you've found one for your products, just provide your product's information and you'll get an estimate of how much you can make. It's that simple.
42. Become a Video Editor
Video editing gigs are plentiful online. You don't have to use production-level software to get these jobs. Sometimes, YouTubers are simply looking for someone to cut out bad footage or fix timing issues.
Those jobs don't require any specialized software at all, so you could easily use the stock programs that came with your computer. As you pick up more jobs, you'll build more skills that could ultimately lead to a lucrative career.
43. Enter Contests and Drawings
The Internet is no stranger to contests and drawings. Many contests offer cash or gift cards to winners of any age. Before you enter any contest, make sure to let your parents know first! They can take a look at it and see if it's legitimate before you provide any personal information.
44. Enter the World of eSports
Like streaming eSports lets you play games to earn money. eSports is relatively new and has only recently become mainstream. Even still, players are making big bucks competing in professional matches. The youngest professional eSports player to earn a million dollars was only 15 years old at the time!
To get into eSports, you'll need to be very good at competitive titles. Then, you'll need to join a league and enter competitions. From there, your income opportunities can come from prizes, sponsorships, and more.
45. Sell Stuff At A Farmers Market
Farmers markets are great. You can sell all sorts of stuff from crafts, art, food and loads of other things too. You can grow your own fruit and veg, make pickles and jams and create your own homemade brand. Stuff like this sells extremely well at markets and for higher prices.
46. Mow Lawns
Mowing lawns is an easy and classic way for a kid to earn some extra cash. I'm not talking about gardening. Just mowing lawns. Putting those lovely stripes on your neighbour lawns will easily earn you $30 a time. Build up a reputation for being the best lawn mowing expert in the local area. Specializing in just one thing can reap you plenty of financial rewards.
47. Pet Sitting
Offer pet sitting services for families that need someone to look after their pet while they go on holiday. This can range from looking after pet mice, hamsters, cats, dogs and even lizards. These services command day rates from $20 per day.
Conclusion
Just because you're young doesn't mean that you have to be broke! The Internet offers a world of possibilities when it comes to making your own money. Learning how to make money online can give you some financial freedom and set you up for adulthood. Give these methods a shot to see what works best for you. You're bound to find something that's both fun and lucrative.
The following two tabs change content below.
Jamie Spencer
My name is Jamie Spencer and I have spent the past 10 years building money making blogs. After growing tired of the 9-5, commuting and never seeing my family I decided that I wanted to make some changes and launched my first blog. Since then I have launched lots of successful niche blogs and after selling my survivalist blog I decided to teach other people how to do the same.
Latest posts by Jamie Spencer (see all)