Online grammar and punctuation checkers are helpful tools to help you come across more professionally with your writing. Whether you're starting a blog, writing a professional email, blog post, long-form article, or e-book, it's important to avoid spelling errors, grammatical errors and silly mistakes. There are now quite a few resources that can help you in this area. In this guide, we'll be taking a close look at some of the leading grammar checker tools, noting their pros and cons.
When using any such tool, keep in mind that none of them are perfect. Nor can they do the writing for you. It's still up to you to create engaging content for your audience. They can, however, help you turn in error-free work that helps establish your credentials as a true professional.
What To Look For When Choosing A Grammar Checking Tool
1. Carefully consider your needs and make sure you find a tool that has the features that you require. Some tools, for example, only address spelling errors and don't correct grammar.
2. Consider the price but also keep in mind that an effective grammar checker can increase your income in the long-term by helping you create superior content.
3. You may want to write free form without the grammar checker for your first draft. Many tools have distracting effects such as red lines that can interfere with your concentration. You can do the correcting later. Now let's get to the reviews of some of the top grammar checkers currently available.
Here's My List Of The Best Grammar Checker Tools On The Web
Grammarly is probably the best-known English grammar checker of all as the company advertises quite aggressively. There's both a free and paid version. You can download the free Chrome extension to get an idea of how it works. The paid version is fairly costly, over $130 per year. They do, however, run frequent sales and you may be able to find promo codes to lower the cost.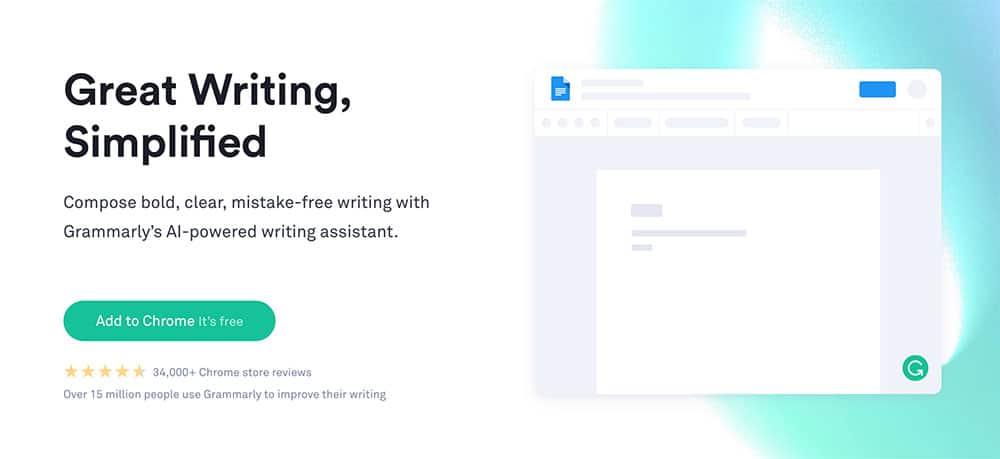 Cost
Grammar.ly is free to use, but to unlock all the great features it has to offer, you will need to pay. There are three plans. If you do want to go premium, then I suggest paying up front for the whole year. This will save you a massive $220.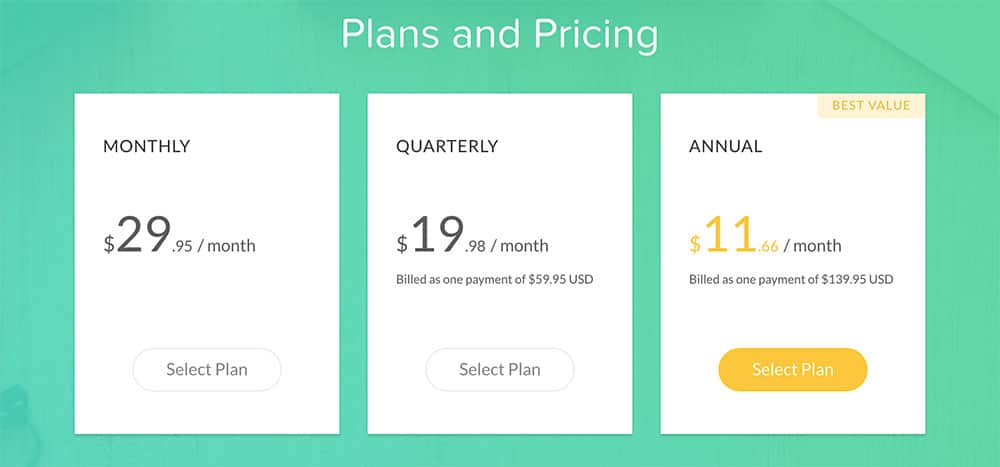 Pros
Checks spelling and grammar errors quite comprehensively. Even the free version corrects all "critical" issues while the paid version also suggests ways to improve style.
Simple to use. Errors, spelling mistakes or possible problems are highlighted and you can choose to make edits, ignore or "add to dictionary."
Lots of useful features such as a Chrome extension, MS Office Add-in and mobile access.
The Premium and Business versions include a plagiarism checker which is very useful for anyone who publishes content online. Using plagiarized content, even accidentally, can harm your SEO and can even lead to legal problems.
Helps to improve your writing skills and sentence structure.
Cons
Not perfect. This is true for any tool, of course. Grammarly will sometimes make incorrect suggestions such as telling you to insert an article where none is needed.
The paid version is a bit expensive. Is it worth it? Jury is still out on that verdict.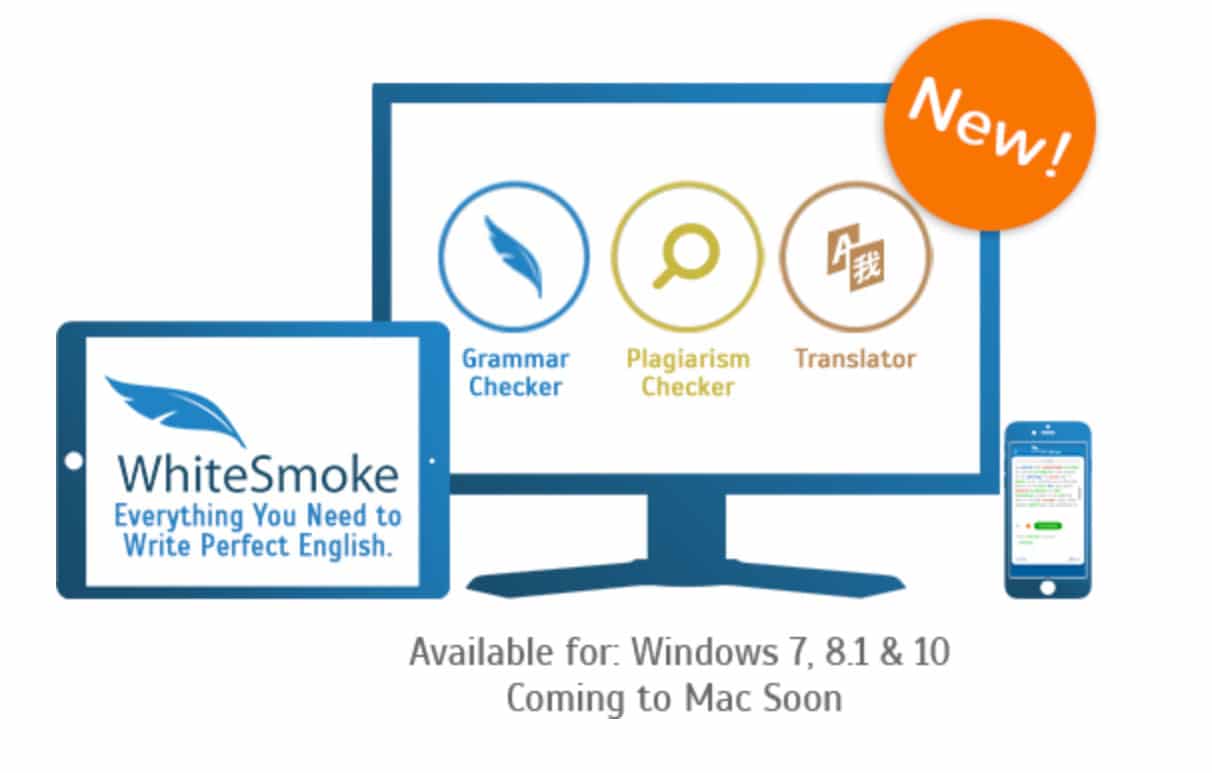 WhiteSmoke makes the bold claim that it's the "best English language writing tool on the market." The fact that it calls itself a writing tool and not merely an english grammar checker gives you a clue about its purpose and features. WhiteSmoke does correct errors but goes beyond this and also examines your style. It even has a translator that works for 55 languages. There are a few versions of WhiteSmoke that cater to the needs of different users. All versions include the mobile app.
WhiteSmoke Essential. $4.16/ month billed annually. Includes grammar checker, plagiarism detector and translator.
Premium. $6.67/month billed annually. Compatible with Windows or Mac. Has all features of Essential plus one-click proofreading and integration with all major writing platforms.
Business. $11.50/month billed annually. Includes all features of Premium plus 3-computer license, phone customer support and extended warranty.
The above plans are available either in Desktop or Web version, depending on whether you prefer to download software or access the service online.
Pros
WhiteSmoke uses an advanced natural language processing technology to find errors that other tools often miss such as shifts in tense, run-on sentences and fragments.
WhiteSmoke has a translator with all versions. It also has a plagiarism checker.
Cons
WhiteSmoke is a powerful and affordable grammar checker that's used by many companies and academic institutions. It offers reliable and comprehensive writing tools that are especially useful for academic writing and translating.
Ginger offers a free online grammar checker that works with Chrome and Safari. This is another convenient tool if you want to check spelling, punctuation, and grammar without subscribing to a paid plan. One of Ginger's specialties is its state of the art punctuation checker, which lets you correct errors with a single click. It will spot everything from extra spaces to incorrect usage of commas, colons and semicolons.

Aside from grammar-checking capabilities, Ginger makes it easy to insert emojis into your writing. Images are often more expressive than words. In the age of social media and texting, emojis are increasingly used to express emotions. Another benefit of Ginger is that you can choose among a wide selection of themes to suit different types of writing. if you want to improve your writing, you can take advantage of Ginger's personalized practice sessions.
Ginger's premium plans add features such as sentence rephrasing, which lets you reconstruct sentences for greater clarity. You also get a translator that works with 60 languages. The Premium plan is currently $20.97/ month paid monthly, $13.99/month paid quarterly and $7.49 paid annually.
Pros
The online version of Ginger makes it easy to check grammar and punctuation from any device.
It's free.
Integrates with Facebook, Gmail and Twitter to improve your writing on popular public sites.
Cons
If you rely on the browser extension you can only use it when connected to the internet.
Ernest Hemingway was famous for his spare and direct prose. The Hemingway Editor is dedicated to helping everyone write more clearly. This tool targets long, awkward and unnecessarily complex sentences. Long and complex sentences are highlighted. The app identifies passive voice. There are legitimate reasons to use the passive voice but using it too often makes your writing weak and indirect. When you use long words, the app will suggest shorter ones for greater clarity. It also highlights adverbs that weaken your writing.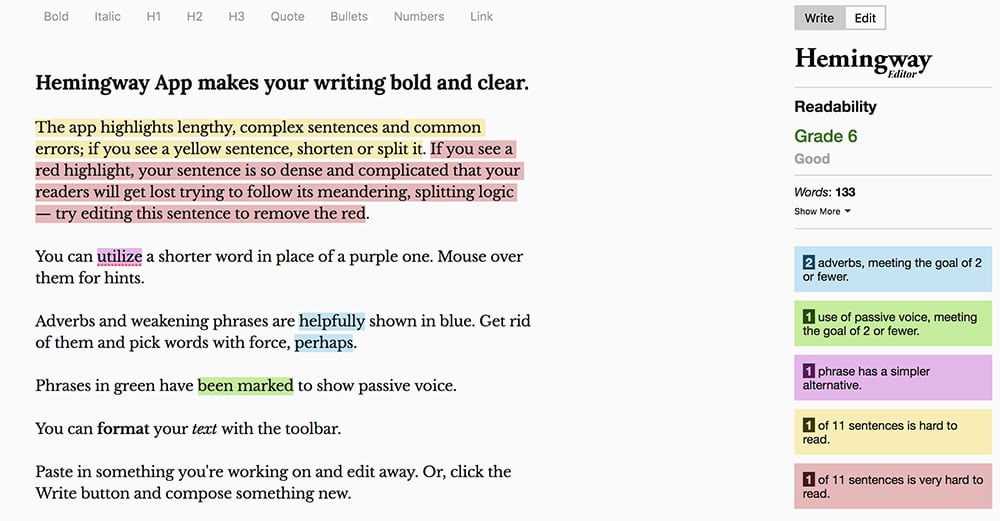 Another useful feature is readability score. You can instantly find out the grade level of your writing. The online version of the Hemingway Editor is free. The desktop version sells for a one-time fee of $19.99. The main advantages of the desktop version are the ability to save and export files and direct publishing to Medium and WordPress.
Pros
Helps make your writing more clear and readable.
Very affordable. Even the paid version is a one-time fee with no recurring billing.
Cons
Isn't designed to correct spelling, punctuation and grammar. For this reason, it doesn't really replace other tools.
While the Hemingway Editor may not replace grammar checkers, it performs an important function and is a valuable addition to your set of writing tools.

Scribens is an online grammar checker that's simple and free to use. It claims to correct more than 10x as many mistakes as Microsoft Word. The interface is quite user-friendly. You simply enter text in the grammar checker and you'll see a list of suggested corrections.
Pros
Free application. Unlimited usage.
Compatible with many browsers and operating systems including extensions for Chrome, Safari and Firefox. It also integrates with Excel for Windows and Mac. Addresses stylistic issues such as run-on sentences and redundancy.
Cons
Doesn't have the range of features that some tools offer. There is no plagiarism checker or translation features, for example.
Not always accurate. Users report some errors. This can be true of any grammar corrector, though.
If you're looking for a simple and free grammar checker, you have nothing to lose by trying Scribens.

LanguageTool is a proofreading and grammar checking tool that offers both free and paid options. In addition to English language, it also offers corrections in a number of other languages.
The free version of LanguageTool gives you up to 20,000 characters per check and 1700 patterns for finding errors in English.
The Premium version which is £4.92/month or about $6.50, £59.00/year or about $78, provides 40,000 characters per check and 2400 patterns for finding errors. The Enterprise version adds API access and customized plans.
Pros
Corrects grammar and usage in multiple languages. You can also set it for different versions of the English language such as American, British, Australian, South African and Canadian English.
Lets you create a personal dictionary for proper nouns and other words not included in public dictionaries.
Offers browser extensions for Firefox and Chrome as well as integration with Microsoft Word, Google Docs and LibreOffice.
Cons
No plagiarism checker.
Doesn't always point out stylistic suggestions such as passive voice.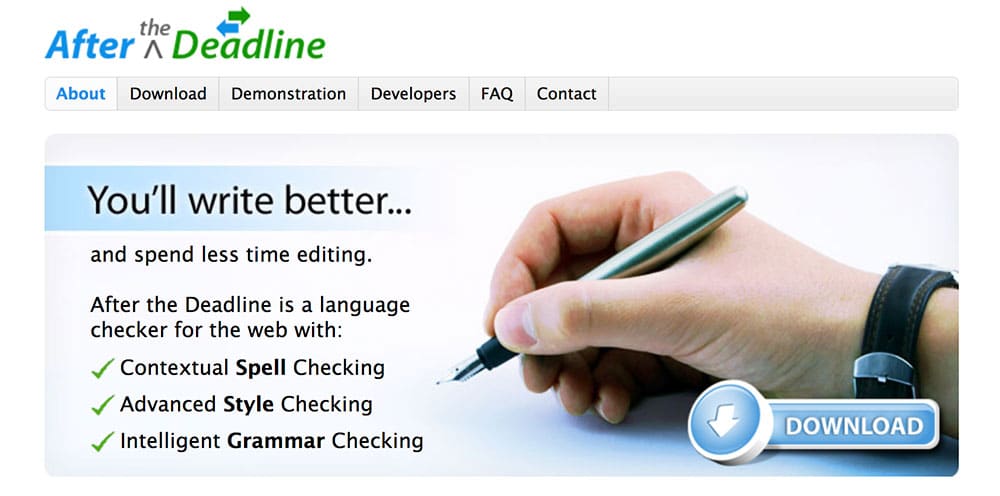 After the Deadline provides grammar and spell checking using open source technology. It can be used as a WordPress plugin, browser extension for Chrome or Safari or an Open Office extension.
Pros
Free for personal use.
Contextual spell checkers. Many spell checkers won't catch contextual errors such as "their" vs. "there."
Great for bloggers as it's one of the few grammar checkers made especially for WordPress. Install the plugin and it automatically corrects your blog posts.
Cons
Need internet access to use it. This is convenient if you're online but some people like to edit offline as well.

GrammarCheck is a free online grammar checker that points out spelling errors and grammar mistakes and makes suggestions to improve style. GrammarCheck also has a Deep Check button which sends you to Grammarly. You can get a coupon code for the paid version Grammarly from GrammarCheck.
Pros
It's a free and easy to use grammar checking tool.
Cons
The tool is limited in scope and largely a hook to entice you to sign up for Grammarly. You can, of course, just as easily use Grammarly's own free version.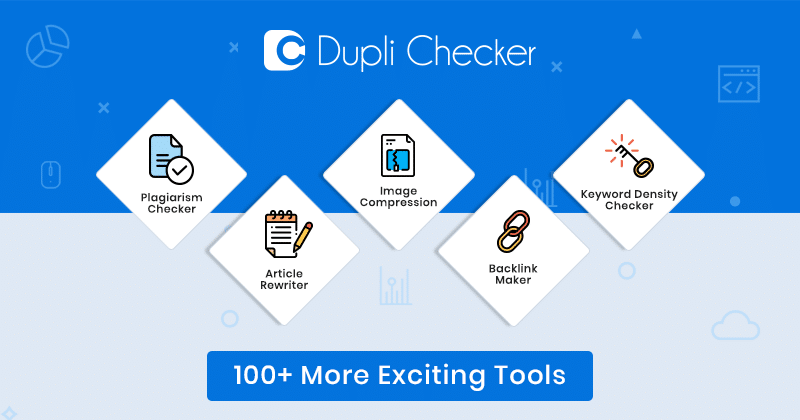 Dupli Checker is a free online plagiarism detector that also has other free tools such as a grammar checker and word counter.
Pros
A convenient and free way to check for plagiarism.
Offers a variety of tools not normally found with grammar checkers. There's a paraphrasing tool which can be used to rewrite articles. There are even SEO tools such as a backlink checker.
Cons
There a 1,000 word limit per search so you have to break up longer documents into sections.
If you rely on the paraphrase tool to rewrite articles you need to edit them carefully as the results aren't always perfect.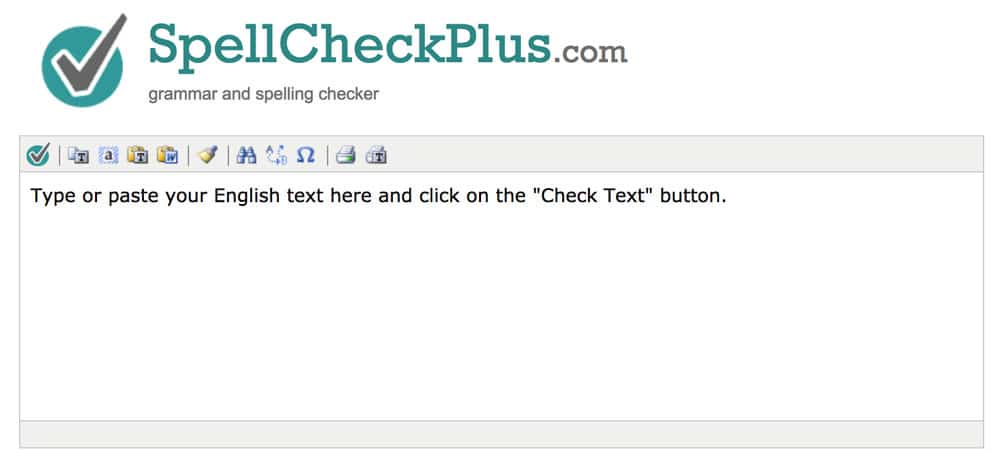 SpellCheckPlus is a free online spell checker and grammar checker. The basic version is free and you can use it by simply pasting in your text. The Pro version offers some additional features. The cost is $14.99 Canadian. A fullscreen editor and resizing capabilities is convenient for customizing the editing process to your needs. You can also archive text you've corrected in the past.
Pros
Reasonable.The annual cost is just above $1, much cheaper than most paid tools.
Free trial.
Interactive grammar exercises.
Cons
Not as flexible as many other tools. You have to use the online text box as there are no extensions or integrations.
Not quite as user-friendly as tools such as Grammarly. You can't, for example, edit as you type.
OnlineCorrection.com
Online Correction is a free online spelling and grammar checker. It's a simple and no-frills service with no upgrades or upsells. The home page is also quite modest and honest about its limitations, advising you not to rely on this or any other tool exclusively.
Pros
Cons
Limited features. It's mainly designed to find basic errors and doesn't address more complex issues such as style. Nor does it offer translation services, a plagiarism checker or other advanced features.
PaperRater
PaperRater is another online proofreader, spelling and grammar checker. The name of the service implies that it's for students who want to check their papers. While many students do use it, it's equally useful for bloggers, creative writers and anyone who needs to check documents. Results are analyzed in real time using artificial intelligence. There's both a free and premium version.
The free version limits you to five pages per submission and 50 submissions per month. The Premium plan, which currently sells for $11.21 per month or $71.55 per year, lets you check 20 pages per submission and 200 submissions per month. The Premium version has additional features such as a vocabulary builder and plagiarism checking integrated into the proofreader.
Pros
A wide range of features, even for the free version.
User-friendly interface. Simply cut and paste text into the box.
Cons
Limits on submissions may be an issue if you need to check many pages per month.
Choosing the Right Grammar Checker
There are many choices when it comes to proofreading, grammar checking and plagiarism-checking tools. We've looked at some of the more popular ones. When choosing the right service or software, you need to carefully consider your needs. You may find a single tool that fills all your needs or you may use different tools for different purposes. Once again, however, it's important to proofread your own work manually as no grammar checker is perfect.
The following two tabs change content below.
Jamie Spencer
My name is Jamie Spencer and I have spent the past 10 years building money making blogs. After growing tired of the 9-5, commuting and never seeing my family I decided that I wanted to make some changes and launched my first blog. Since then I have launched lots of successful niche blogs and after selling my survivalist blog I decided to teach other people how to do the same.
Latest posts by Jamie Spencer (see all)