Amazon is the world's biggest ecommerce platform. Over 40 percent of online sales take place on Amazon stores. This doesn't come as a surprise as about 50 percent of online shoppers search for new products first on Amazon,
Despite this marketplace being extremely profitable to sell on, you must prepare to compete.
It's obvious that with increased ease of entry, comes more competition. So, the desire to make sales and consistently increase a business' bottom line isn't unique to a particular size of business on Amazon.
Amazon has over 9.9 million sellers, so using only the tools on the platform might not be a smart move. To ensure that buyers hear your voice, you must add third-party tools to have a competitive advantage.
Optimize Your Amazon Store For Sales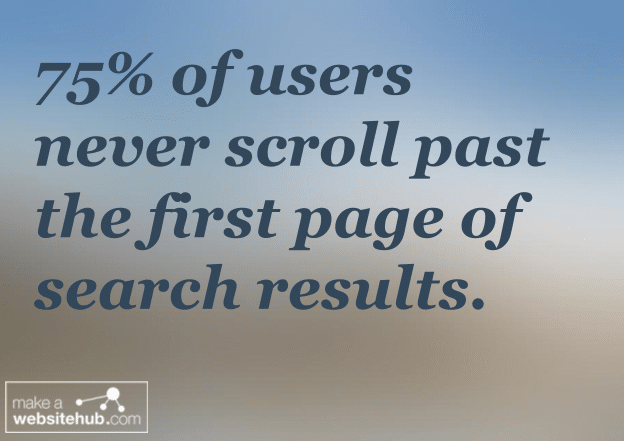 According to Hubspot research, 75% of users don't scroll past the first page of search results. So, ranking well and making your product stand out should be top priorities for small business owners on Amazon.
To make that happen, you should:
Make your product title simple and scannable.

Optimize your product listing for better sales

Use bullet points and include strategic keywords in your product description.

Add audience details and product materials.

Use quality product images.

Use Amazon hidden words featured to add more details to the product description.

Get your pricing right

Split test

Run internal promotions on Amazon, as well as external promotions

Ask your customers for reviews.

Respond to customers' questions with relevant answers, and more
Sounds like a lot, right?
Not to worry. Datahawk works well to reduce these processes, so you'll only focus on activities that need your attention.
In this interview, Othmane Sghir, co-founder of Datahawk, shares insights on how to optimize small businesses for higher sales.
Key Takeaway From The Interview
Here are some key takeaways from the interview:
Today, Amazon's marketplace is so crowded that success is heavily algorithmically driven. So, you must differentiate yourself relative to other brands and products you're competing with on the search results

To succeed on Amazon as a merchant today, you must have the right internal tools to help you surface the right data

Access to data is great, but the ability to make sense of the data is more important

A product's limitation may be an opportunity for another seller to compete in a niche

Datahawk optimizes your product page by ensuring that it complies with Amazon's content guidelines

In choosing people to partner with in business, complementarity and empathy are very important. These attributes will help maintain the relationship within the team, especially as the business grows.

You can start a business even without a prior idea of what to sell, as far as you're willing to do what it takes to make it work.

As a company grows, its vision begins to align with what other people may be looking for
My Conversation with Othmane Sghir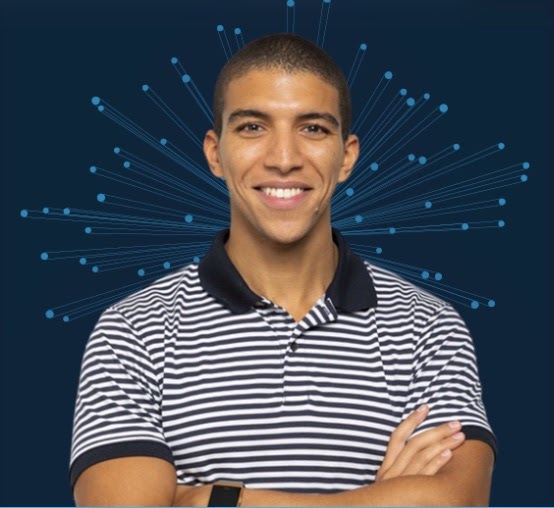 1. Please, introduce yourself, and tell us about Datahawk?
My name is Othmane. I'm the CEO and co-founder of Datahawk.
We launched Datahawk, with my two co-founders Isaac and Sylvain, back in 2017. The goal was to build a SaaS platform that helps brands better run their online and e-commerce businesses on Amazon and on other marketplaces.
Prior to launching Datahawk, I worked in venture capital, investing in direct-to-consumer companies both on the brand side and on the consumers' tech side.
I also had a side hustle of launching and bootstrapping a leather goods brand where I used to sell online. On Amazon, Etsy, and an owned operated store I had on Shopify as well. And then a kitchenware brand were I was selling on Amazon as well.
But I don't have those two businesses anymore. And I've been working with the team at Datahawk that's grown now to more than 20 people.
We're based in Paris, France. And we service hundreds of paying customers from small direct-to-consumer brands and mom-and-pop shops all the way to leading global organizations.
2. You launched Datahawk in 2017 with two partners, Isaac Duplan and Sylvain Paget. How did you come together? And what shared values allow you to work well together?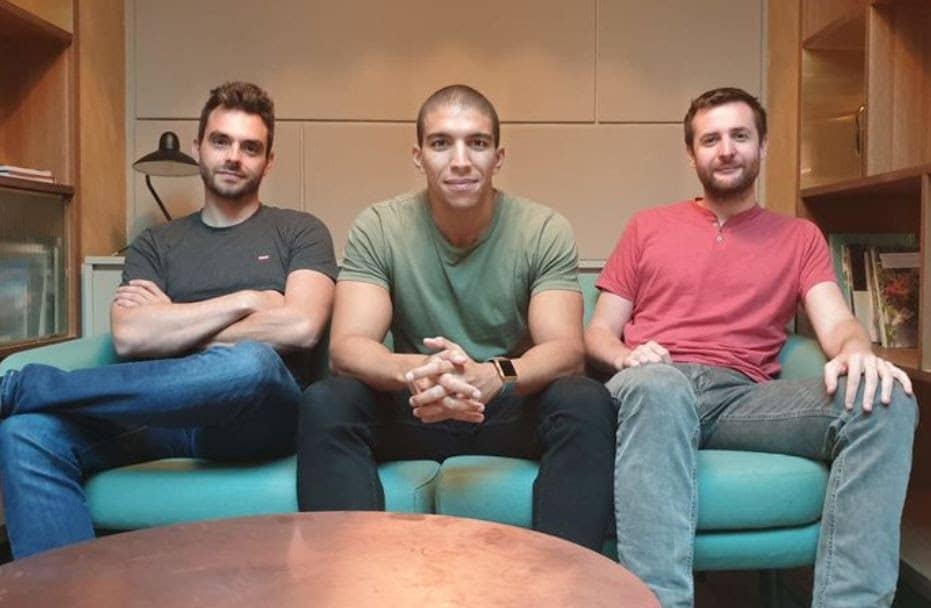 Okay, we met on Facebook (laughs).
We met on a Facebook group, where people from different backgrounds exchanged with the end goal of building things and businesses together.
They'd just had an entrepreneurial journey from their end and were looking for someone with a different background.
From my end, I don't have a technical and engineering background, so I needed to find partners and co-founders that had it. And that's how we met.
Initially, we didn't necessarily have a single idea in mind. So we sat and thought about a lot of business ideas and opportunities. We actually even went as far as to tinker and try a couple of ideas on real estate, in various different areas before deciding to work on Datahawk.
As for shared values, I think the very important thing is, first of all, making sure that there's complementarity in terms of the skill sets. And that everyone is bringing something to the table.
And I'll say empathy is super important, particularly as the business grows. You want to make sure that the relationship with your co-founders and the rest of the team is well-maintained and very positive.
The rest is just around, mainly, having a shared vision and constantly being open to re-evaluating things and discussing things, and being open to communication and feedback.
3. Interesting! Starting a business has its ups and downs. What challenges did you or your co-founders face in building Datahawk? And how were you able to overcome those challenges?

Sure! I think one of the very first is probably bootstrapping the business for a long while before we raised institutional funding.
We actually bootstrapped the business for almost two years before we raised our first financing round in the summer of 2019.
I would say that something else that's always a challenge is naturally having a smart and strong team and hiring smart people to grow the business and that's never-ending.
Other challenges may revolve around building the product in itself and growing the business and finding customers.
So, it's always hitting new ceilings and thresholds and finding various ways of unlocking that additional growth lever that helps you get to the next stage.
4. How did you address getting smart people in? Because, generally, online businesses like yours have a bit of competition in that space. So, getting smart people to actually work with you isn't easy. How do you solve that?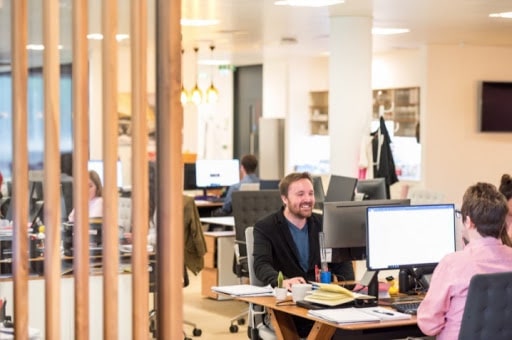 I think maybe part of it is due to the fact that we're not in an area like Silicon Valley where access to talent may be extremely difficult and extremely competitive.
We're based in Paris, France.
That's not to say that it's easy. Of course, it remains competitive and Paris in France are among the hottest tech hubs in the world as well.
So, part of it has been bringing people from our existing network, particularly for our early and core team. Also, we get introductions from our existing network as well. Notably, our investors.
Then the rest of the talents have come from relying on headhunters, particularly on the engineering side. And as the company grows, the vision that we share and make public aligns with what other people may be seeking.
We've gradually been successful, of course, at attracting talent on an inbound basis as well.
5. You have Pfizer, Roku, Unilever, and other big brands. Now my question is how were you able to acquire your first user? And how did you get big brands to notice what you're doing and sign up for a product?

Yeah, I think our very first customer subscribed to our service back in late 2017. And one of the very early acquisition channels we've had has been paid search.
We mainly use Google ads, but also gradually Bing ads and so forth. Where we've been targeting particular search queries and ended up having ads.
People were clicking on those ads and then landing to our website and signing up for a free account. Then they upgraded to a paid account once they found enough value there.
We've continued to have this channel. But, we've also gradually been growing inbound and word of mouth where we see a lot of people coming in now organically.
And then also we've invested heavily in content marketing, notably through our blog, our podcast, our YouTube channel. And various other assets we put out there, including help articles, guides, tutorials, eBooks, help videos, and so forth.
And gradually we had people coming in. Small brands and large brands, and what we helped them do eventually is increase their sales and margins.
And, they find the right ways, the right data, and the right insights that help them get there via our web app. They're able to find value in our platform and grow their organic traffic, improve their return on ad spend and ultimately gain market share profitably, and sell online particularly on Amazon for now.
6. You already started touching on the next question I wanted to ask you. I was going to ask what made you stand out from all the people who are offering similar solutions. Even those who have been there for a while, maybe before 2017. What do you think made people find you or even move from where they used to be? And some probably felt "this is what I want"
Yeah. So, our space is really hyper fragmented and there are a lot of solutions out there, maybe more than 50 existing ones.
Some of which are really great but it doesn't mean that they cater to the needs of everyone.
There are always existing limitations in the various software vendors and tools that may be available. And so it's also very hard to pin it down to a single feature or silver bullet.
I think it's a combination of various things. I think we've been successful at building not a tool, but a solution. A platform that blends various solutions, and solves various use cases to the end-user with the right synergy of features.
The second thing that we've been really successful and good at has been about building strong technology and foundations that make it possible for us to collect and process data at scale. Even in a way that many of our competitors aren't able to do so. for various reasons.
It may be that they haven't invested as much on the R&D front. Or that they haven't invested in using new technologies and so forth.
But we elected and knew that was the right bet for us to do. And it's allowing us to build on stronger foundations on that front.
Then a third component, maybe around the user experience and user interface. It's much more intuitive to use our platform than many other existing ones. The dashboard's capabilities, and visualizations that we make available. Should it be on tables and grades or on charts and so forth are really great to use and easy to use.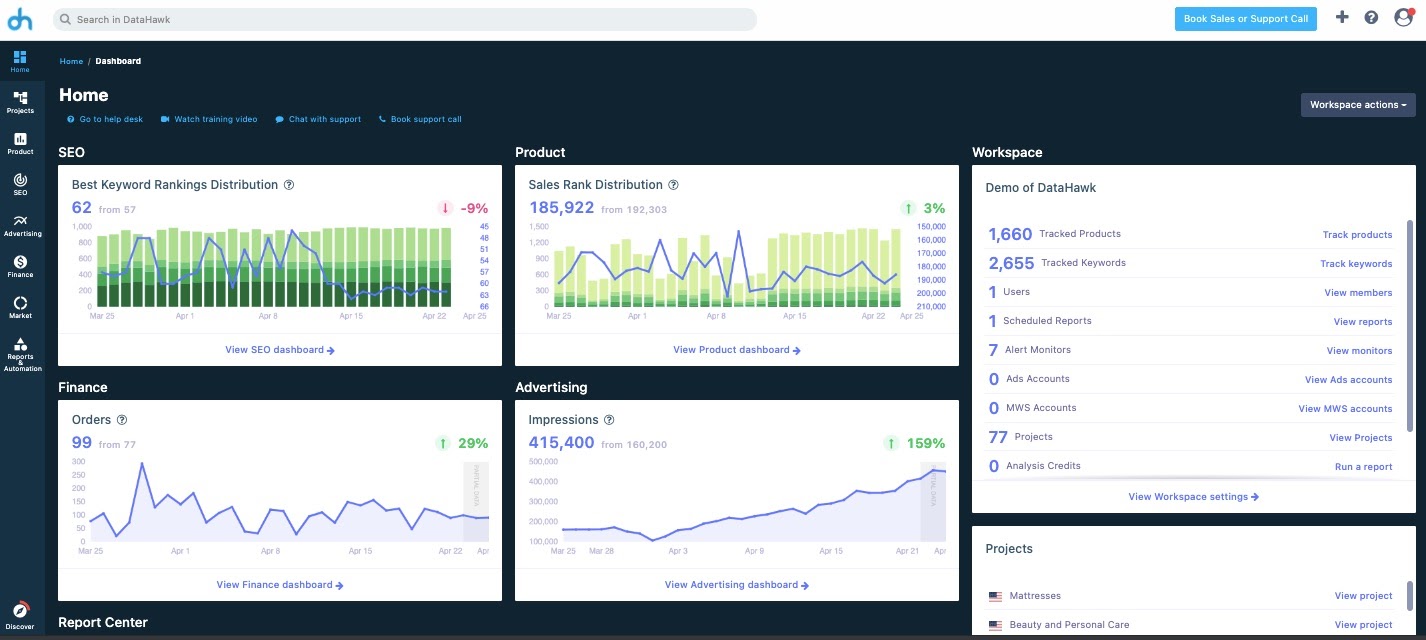 Even for people who are totally new to it. It doesn't necessarily require them to be super data-driven or extremely proficient in that space.
And I think the proof is that we also have mom-and-pop shops and new sellers as well, just like we also have much larger brands.
Our fourth component is around the data warehousing capabilities, and the extent to which we go really deep and granular in the data analysis.
What I mean by that is that, thanks to the technology that we have, we're able to collect and display data on a daily basis, on a skew level and on an individual product level.
And that allows our end-users to go really deep in their data analysis. Not just get a bird's eye view of their products performance and the competition. But also go really deep and understand it product by product day by day, across various use cases.
7. You said you got funding after two years now. What changed after you got funded? What convinced the people who funded you to fund you and what changed after that?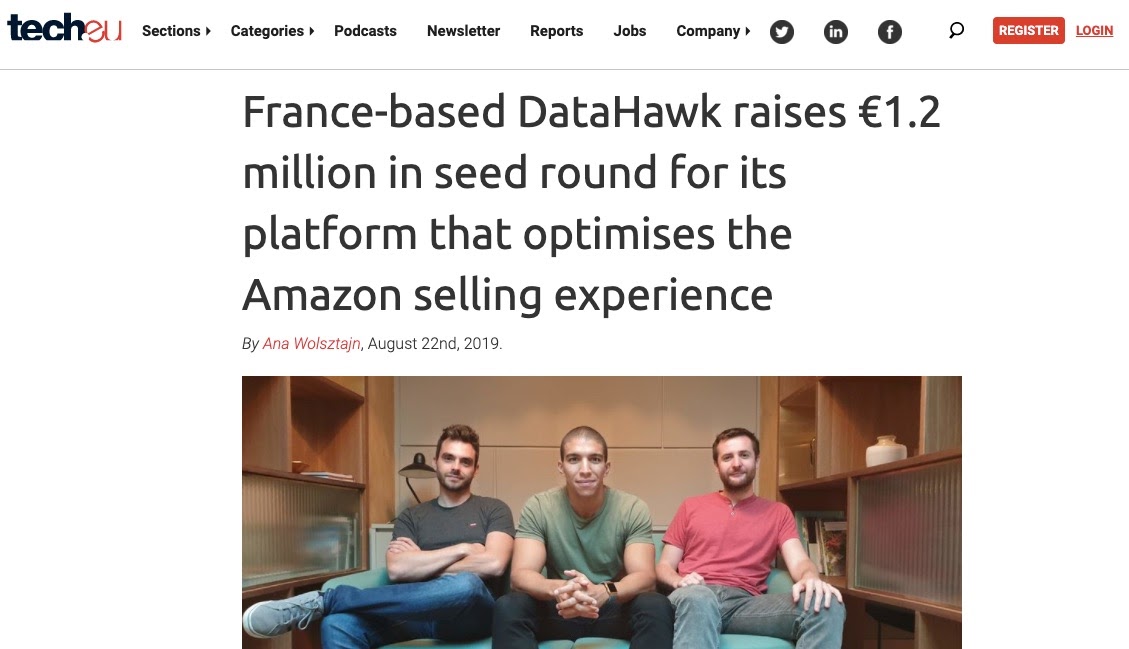 Yeah, so a lot does change for sure. I think from a founder's perspective, first of all, you start getting a salary. (Laughs)
But beyond that, you start getting the means to invest in the product and the business. Something that may take years to build gets sprints to take in only a few months.
What this has unlocked is the ability for us to scale the team at a much faster pace. Hire a lot of strong engineering talent. And build a much better product that has evolved a lot throughout the past 18 and 24 months.
8. Amazon has 9.9 million sellers worldwide, with the majority being small business owners. How can these small business owners and new entrants benefit from the services you provide? Please tell us how one can use Datahawk to increase sales in their stores.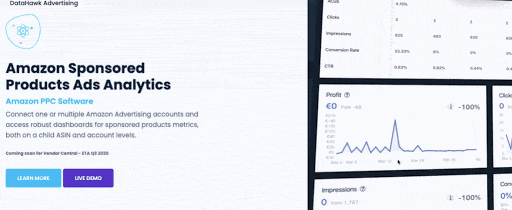 As you mentioned, barriers to entry have decreased drastically over the past few years. Now, anyone can go into Amazon and open up a store and start selling online. With virtually much easier ability to do so, as compared to maybe ten years ago or more.
But with increased ease comes increased competition.
Today the marketplace on Amazon is crowded so much that success is heavily algorithmically driven. And you really need to differentiate yourself relative to other brands and products you are competing with on the search results, right?
Ultimately a brand's goal is to appear as much as possible on the first page of search results because that's how you drive traffic, and that's how you drive sales.
And if you're hidden on the third page or fourth page of search results, your clicked rate and traffic are going to be drastically low. And you won't make a lot of sales.
So, to get there, to get to page one, you need to do things differently. You need to do things better.
And that goes through having a much superior Search Engine Optimization strategy. And a much more efficient advertising strategy that's profitable and that allows you to get there.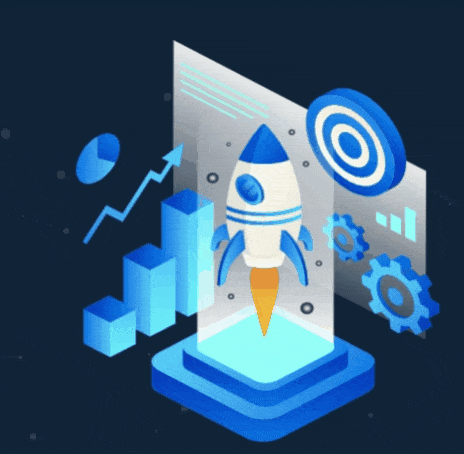 But it also entails using data to win on the digital space and to out-compete other brands you're competing against.
So, today, the merchants that succeed are those that have the right internal tools to help them get there. To help them be efficient and to help them be productive. But also to help them unveil and surface the right data and insights to make them competitive.
And that's ultimately how we help our users. We help them get visibility on their organic performance and benchmark it against competitors. Unveil insights that help them increase their traffic and organic performance.
But, we also give them access to tools that make sales reporting easier for them. So, they have a faster and increased visibility on their sales performance.
We do the same on the advertising side so that they have increased visibility on their ad spend and advertising-related metrics.
And we help them also get a better understanding of the competitive dynamics to avoid missing any critical issues that may affect their products, and so forth.
8. I saw this and I got interested. I saw that you have this advisory service that promises to help users to make sense of Amazon data. How does that work?

So, we have a few large brands and customers that may need to make sense of the data that we collect. Maybe in a deeper way.
We make a lot of analytics available for them. It's always great to have access to more data, but sometimes it's also more helpful to know how to make sense of that data.
So, you're not overwhelmed by all those insights, but get actionable ways of leveraging it. So, there's that.
And the second component is around the fact that some brands are simply constrained in terms of internal resources, even when they work with agencies. And it's the same on the agency front, some agencies are also constrained in terms of available resources.
And what we do on that front is that our team of experts is available to help them and act as some sort of an extension of their team.
And so, if they need help on specific areas where we make sense of the data. Then we come in and help by offering tips and advice on things that they should undertake to improve their performance.
9. Your Amazon Hijacker Alert tool protects sellers' Amazon listing from unauthorized and fraudulent sellers. How does this work?

This is something that may affect only a fraction of the brands that are selling on Amazon.
Essentially, what may happen sometimes is that as you're selling a product, there might be a third-party unauthorized seller that lists it.
What we have on that front is an alerting tool that helps our users to be notified when such an event occurs. And as they are notified about it earlier than expected, then they can at least act on it and solve that issue.
10. Most of Datahawk's users who left reviews had a similar con. They think the tool is great, but they find it difficult to sort through data. Some people have said they find it difficult to sort through data. Is there a possibility that the data overwhelm is basically because they don't understand how to sort through the data or are you aware of it generally? Is there something they are doing around that to make it easier for people to use the data that they have access to?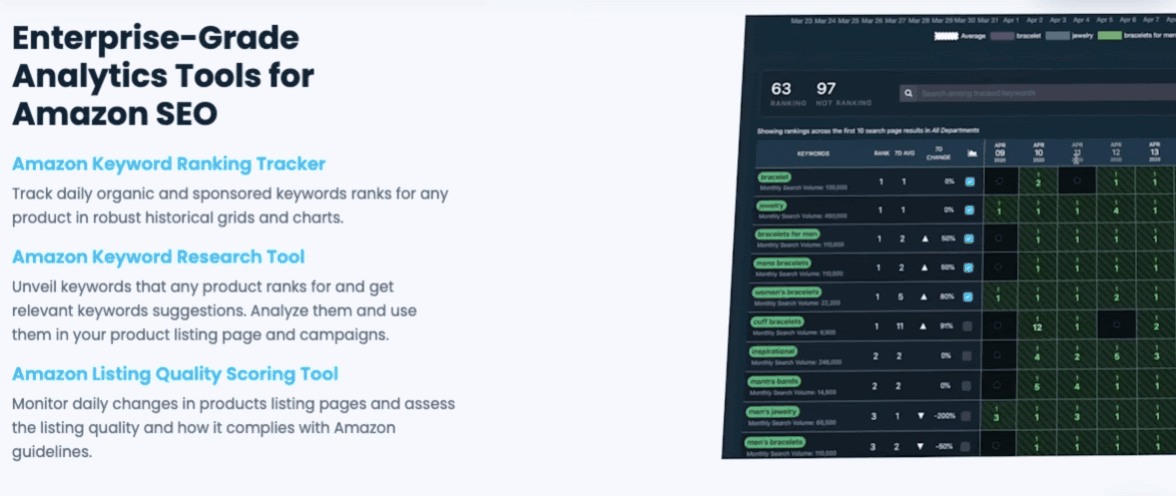 Yeah, I think that our platform is really super intuitive to use. And, that's actually feedback that we've gotten from our users. The fact that they find it to have a much superior use of use-ability and UI or UX.
There's always, maybe a handful of people that may say that it's not the case, but I think it's a minority.
Essentially, that still remains a constant challenge on the business intelligence front. It's great to make data available for users, but it takes some work to make sense of the data from the end-user's perspective, right?
You have to be super data-driven to understand it and to know how to leverage it. And what are actions you need to take out of it.
So, while some people may be proficient enough to do that on their own, a few others may need, maybe more help. Either via product or via customer support and so forth.
And maybe even as far as actionable insights surface from automation to help them make sense of the data.
And it's something that we do to some extent, and we'll continue pushing to do. Particularly, through self-service within our products.
11. What feature of Datahawk is probably an extremely powerful feature, but you see that users are not making the most of it.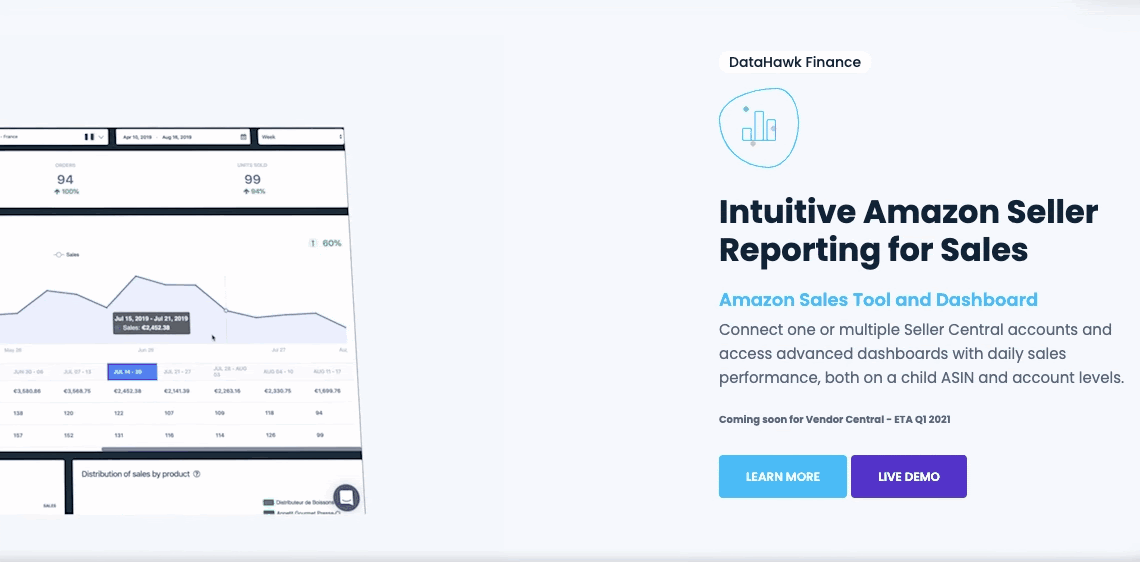 That is a good point.
So, overall we have around five or six large solutions and use cases that we tackle again around:
Search Engine Optimization

Product data analytics

Market research, and intelligence

Financial analytics

Advertising analytics, and

Automations.
I would say that, maybe, one of the most powerful ones may be around optimizing the content of your product page by looking at what extent it complies with Amazon's content guidelines.
And by working on improving your organic keyword rankings, so that you're able to generate more traffic. While also correlating that with the advertising expenditures and the sales that you make.
So, it's about blending in those various data points in such a way that you suffice an action plan out of it.
It's something that's maybe a little bit advanced as a used case, but it's ultimately what moves the needle, in terms of performance.
12. Okay. Interesting. What's one thing or a couple of things that someone said about Datahawk that really made you happy?

There are a lot of those. (Laughs)
But maybe this could include things such as "Oh, man. I wish I knew about this sooner." Or "I wish I came about using the product sooner."
Even existing reviews that we have online, where few people say that they tried every existing software solution out there and this is the best one they ever came across and ever used. Or the fact that many of them say that they've tried everything out there and switched to us.
Yeah, I would say those are some of the highlights.
13. I see that you have a resource page on your website. Are there ways to help people make the most of those resource pages?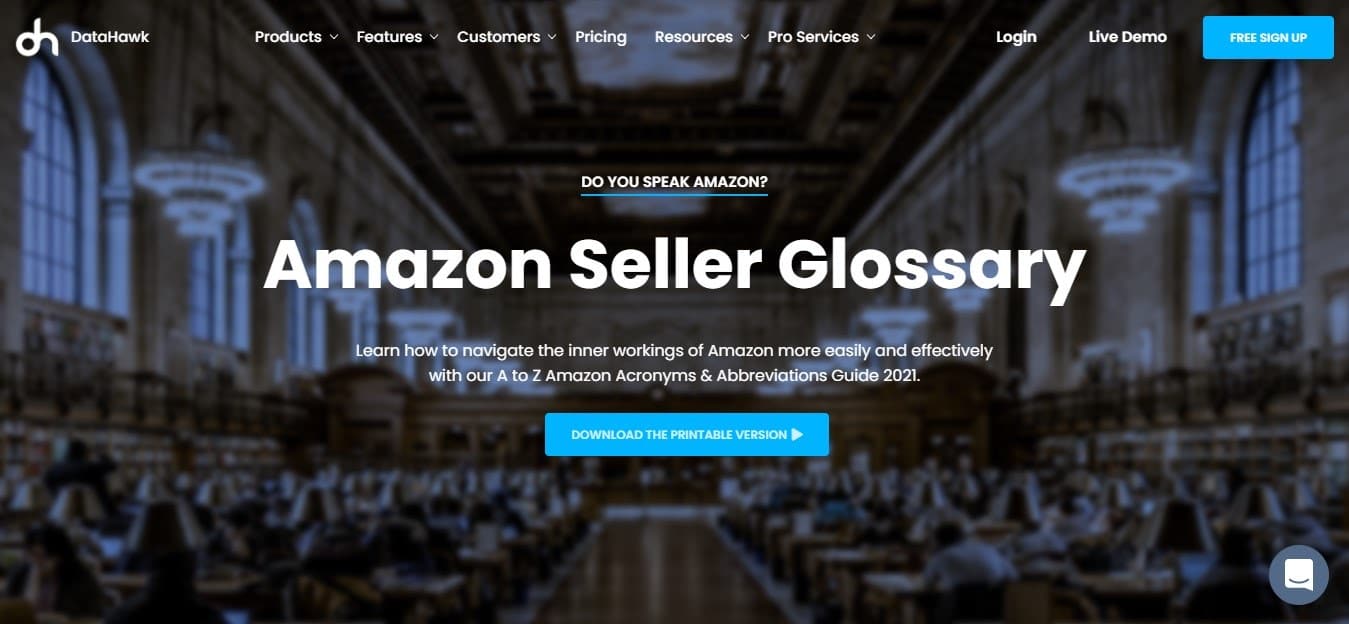 Yeah, absolutely. We have a blog that we keep alive with a lot of help articles and tutorials that we put out on a monthly basis. They can be guides to be read, but they can also be a video tutorial.
We make that accessible also within our web app. So, if someone has any question, they're also directed towards the right guide that may help them.
In addition to that, our customer support team is also always there to help. And we have a live chat within our platform that users can use to ask us any questions they may have.
We also do one-on-one calls with many of our existing customers to help them with support and training.
We do webinars as well on a recurring basis to touch on specific topics and try to share the latest news and convey some tips and advanced used cases.
Lastly, we also have a YouTube channel where we put out a lot of more advanced tutorial videos.
About DataHawk
DataHawk is a leading all-in-one Business Management Software company supporting retailers and agencies with the analytics and optimization tools they need to fuel their eCommerce growth on Amazon.
Established in 2018, DataHawk's solutions which includes SEO, Advertising, Product, Market Research & Intelligence, Finance, Advisory & Managed Services, is now used by some of the world's most recognized brands and biggest Amazon retailers.
DataHawk helps their clients to increase sales, optimize margins, boost productivity, and gain insights through improved reporting.
Whatever the user's goals for selling on Amazon, they can rely on DataHawk for the solution. DataHawk's customers see up to +130% in Sales and +31% in ROAS.
The following two tabs change content below.
Nicholas Godwin
Nicholas Godwin is a technology researcher who tells profitable brand stories that tech buyers and businesses love. He covers technology topics on his website
TechWriteResearcher.com
, and has worked on projects for Fortune 500 companies, global tech corporations and top consulting firms, from Bloomberg Beta, Accenture, PwC, and Deloitte to HP, Shell, and AT&T.
Latest posts by Nicholas Godwin (see all)