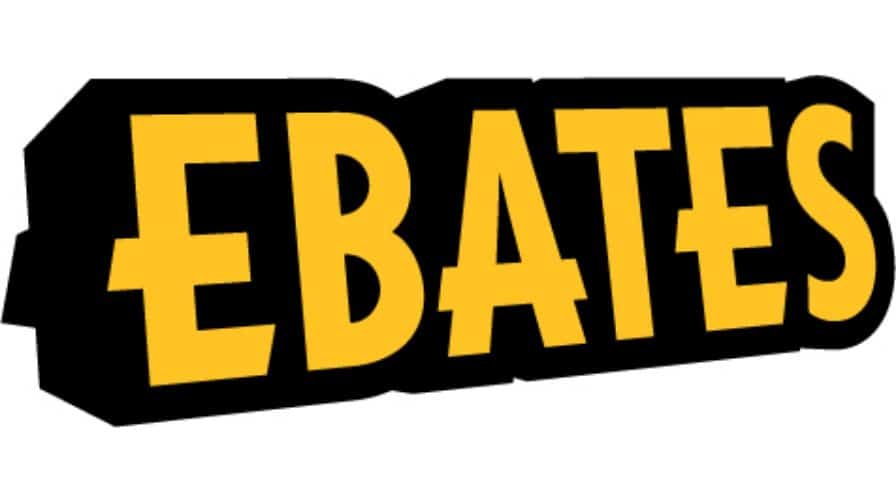 This cash back powerhouse has been around forever, but eBates has been catching a lot of buzz lately as people are jumping on the money saving trend by the boatload.
It's true, more and more young people are living frugally, saving their dollars, and retiring early – like by 40. For many, this takes thinking outside the box when it comes to earning and saving money. Welcome eBates.
Despite being around for a while, the upward trending nature of eBates and similar sites over the past few years has led to plenty of eBates reviews and questions regarding its effectiveness, legitimacy, security, and how much money you can really earn using it.
With this eBates review, I aim to answer these questions and more, giving you all the insight you need to make the most of the platform's features and potentially crush it with eBates in 2020 and beyond.
Or will you? Are millions of people just full of hot air?
Let's find out, but before we get started, here are some common questions we should get out of the way.
Brief History of eBates
Despite being around since 1998, eBates became part of Rakuten in 2014, and since then they've been one in the same. So, whenever you read something about Rakuten or hear someone talking about them, they're also talking about eBates, and vice versa.
Therefore, this is technically a Rakuten eBates review, and like other Rakuten eBates reviews, we might use the two names interchangeably. Don't be confused, because they're essentially the same thing.
In fact, they're currently in the process of rebranding, which means you'll begin seeing the name Rakuten more and more and eBates less and less.
Whether you call them eBates or Rakuten, one thing is for sure, their website sure is popular. They have over 1.2 billion members around the world, and best of all, the transition has had zero effect on memberships, payments, earning cash back, and any other functions.
To date, eBates has paid out a whopping $1 billion in cash back rewards to its members, so they're definitely legit.
Okay, with that out of the way, let's dive deeper into this trailblazing cash back and rebate company.
Common Questions Concerning eBates
What is eBates?

Simply put, eBates is one of the most popular and successful cash back websites and apps in the world. With eBates, you can make money simply by shopping online.
In fact, you can earn up to 40 percent cash back at large retailers from Wal-Mart and Macy's to Kohl's, Target, and over 2,500 other online retailers. So, it's basically free money.
In addition to cash back rewards, eBates also provides special offers, coupons, promo codes, and hot daily deals you can use to save even more when online shopping. You can take advantage of these deals plus your cash back rewards for maximum earning and savings power.
That said, before we move on with this review of eBates, we should take a minute to talk about the company itself, its history, and its legitimacy.
Is eBates Safe and Secure?
A lot of people are suspicious of cash back sites like eBates and wonder if it's safe and secure or a scam. In this eBates review 2020, we'll address this right off the bat.
eBates is absolutely safe. Believe it or not, eBates and Rakuten were founded way back in the 90s during the height of the dotcom bubble.
Yep, they've been around for forever, and they're not only surviving – they're thriving. They wouldn't be if they weren't completely legit and safe and secure to use.
Furthermore, Rakuten was actually founded by two former Silicon Valley deputy district attorneys who specialized in identity theft and online fraud cases. From a security standpoint, it doesn't get much better than that.
They also have an A+ rating with the Better Business Bureau, which for what it's worth, is their very best rating.
As we talked about, their numbers are also encouraging. With millions upon millions of global users, they're extremely established and completely legitimate, making them the safest and most secure cash back rewards site to date.
However, it's important to know that if you're reading this eBates review or any other eBates review hoping to strike it rich, you might be disappointed. That said, it can definitely help you make some money on the side.
How Does eBates Work?
As you can see so far from this eBates Rakuten review, it's a legit cash back website anyone can use to earn money from their online shopping.
To get started, you can sign up for a Rakuten/eBates account with an email address or with a Google or Facebook account.
There's no charge to get setup and begin earning cash back, and no one will ever ask you for your Social Security number or any other sensitive information. The signup process is short and sweet.
In the last step, you simply choose from one of two available sign-up bonus options. You can choose either a $10 Rakuten cash bonus or a $10 Wal-Mart gift card, so you're making money right off the bat.
Now that you're a member, you can start earning by finding an online store you want to shop at. With over 2,500 retail partners, you can find just about any store you like simply by clicking on "Electronics and Computers" or one of the other site categories. You can also just enter the name of the store into the website's search box.
Then, click the "shop now" button and you'll be taken directly to the store's website where you can browse and shop just like you would if you had typed the name of the store into Google or another browser extension.
All in all, they make it super easy by making sure your shopping experience is exactly the same. The only difference is when you make a qualifying purchase, a percentage of the sale will go directly into your eBates/Rakuten account.
For example, if Bed Bath & Beyond were offering 10 percent store cash back and you purchase a comforter set for $100, you would receive $10 in your eBates account.
That's how eBates works. There's no filling out long forms, entering credit card details, Groupon poo-up nonsense, or any of that stuff. The site makes earning money from your online purchases easy as 1-2-3. It's just like having a cash back button when you shop.
That said, your first purchase through the eBates/Rakuten site must be made within 90 days, and you need to spend a minimum of $25 to receive your $10 sign-up bonus.
Tracking Your Cash Back
You'll have a hard time finding any review of eBates talking about this, but I think it's important. After all, you need to know how to keep tabs on the money you've made.
Fortunately, eBates makes tracking the cash back you've earned super easy. The "My Account" tab has a number of features to help, including:
Cash Back Balance
Your Cash Back Balance shows the cash back you've earned through online orders, store cash back, credit card purchases, and other types of Rakuten/eBates offers you've taken advantage of.
Your balance updates automatically every time you buy something through eBates and earn cash back. When your quarterly payout arrives, the balance will transfer to your Big Fat Check History and reset back to $0.00.
Big Fat Check History
Every payout you receive can be viewed in your Big Fat Check History. However, there's a 45-day gap between when a payment period ends and when you'll receive your money, so you should keep this in mind.
Shopping Trips
When you begin an eBates Shopping Trip, your purchase will be qualified for cash back deals. When the cash back you've earned has been added to your account, a check sign will appear in the Cash Back area of your My Shopping Trips page.
Getting Paid with eBates
As far as payouts go, eBates will issue your payout and put cash back in your pocket every three months. Well, not literally in your pocket – they'll transfer your balance into your PayPal account. If you don't use or want to use PayPal, they will send you a big fat check instead.
Of course, the more you shop, the more you will earn, but it can certainly add up. Best of all, Rakuten doesn't fool around with Amazon credits or send you a gift card – they send cold, hard cash.
Sure, it would be nice if you could make withdrawals whenever you want, but it could be a lot worse. Plus, it allows your balance to grow along with your eager anticipation.
Multiple Ways to Earn Cash Back as an eBates Member
A lot of eBates reviews talk about the obvious way of making money with eBates – earning cash back from shopping.
However, only a few talk about all of the other ways to make money with this cash back platform.
With this eBates.com review, I'm joining the underdogs.
The well-established cash back program provides an impressive lineup of features and tools to earn your rewards in a way that best suits you.
As you already know from reading this unbiased, no holds barred eBates review, it's not a scam and they make it easy to put some cash back in your pocket when shopping online.
When you click on an eBates/Rakuten link or cash back button when shopping at one of over 2,500 stores, a pop-up will appear confirming your activation of an eBates Shopping Trip. You'll then be sent directly to the retailer's online store where you can shop away and earn a little back in the process.
eBates Mobile App
If you're like most people today, you do most of your shopping and, well, everything online with your smartphone. So, you'll want to download the 4-Star eBates App.
The app is available for both Android and iOS devices, and with it, you can activate a Shopping Trip just by clicking an eBates link. When you do, a pop-up will appear and direct you to your chosen store where you can shop for cash back deals just like you can through the eBates site.
In-Store Cash Back
We briefly touched on this earlier in this Rakuten review, but it's pretty cool, so I had to come back to it. Yes, with eBates/Rakuten, you can also earn cash back when shopping in-store. How cool is that?
All you have to do is link your debit card or credit card to your Rakuten account. You can then find both online and in-store offers, so you can add money to your account when checking out at brick-and-mortar stores too. Pretty cool indeed.
eBates Cash Back Button
This handy, automated tool adds even more convenience to the eBates cash back equation. The Cash Back Button will automatically pop up on any of the thousands of sites currently offering eBates cash back offers, including Wal-Mart, Amazon, eBay, Macy's, JCPenney, and countless others.
Better yet, the same button will find coupons and discounts for you to use. Voila, it's like instant savings.
You can find and activate the button by downloading from your browser store. When you do, it will show up in your browser bar and a drop-down notification will appear showing the cash back, coupons, and deals being offered by whatever site you're on.
To start earning cash back, just click on the drop-down. That's all there is to it.
You'll then receive a notification telling you your cash back rewards have been activated. If a store doesn't offer cash back rewards through this button, for whatever reason, a notification simply won't appear.
Email
As an eBates member, you'll receive emails from time to time. You can start a Shopping Trip by clicking on any link in one of these emails, except for the unsubscribe link of course. A new window will then open up informing you that your cash back rewards have been activated.
eBates Cash Back Visa Credit Card
If you landed here by typing "eBates credit card review" into good ol' Google, you probably already know all about this option.
With this special eBates visa credit card, you can earn unlimited cash back bonuses in addition to standard cash back offers. Best of all, as you may have read in other eBates credit card reviews, there's no annual fee. If you're a frequent shopper, which who isn't, then it's a pretty sweet deal.
All you have to do is use your eBates Cash Back Visa Credit Card when making an eligible purchase. When you do, you can earn 1-3 percent cash back.
eBates Daily Double
Thanks to the eBates Daily Double, you can double your cash back every single day. You read that right.
Every day, the popular rewards platform picks at least one store and doubles the amount of cash back its members can receive on purchases from the store during a 24-hour period.
Refer a Friend
Last but not least, there's Rakuten's Refer-a-Friend program. You won't find it being talked about in any old review of eBates, but if you're into affiliate marketing, you can earn some serious cash.
With this program, both you and your friends will receive cash back. Every member is given a unique link when they sign up for eBates, which you can find on the Refer-a-Friend page.
Just send your friends your unique link through social media, email, or text, and when he or she makes a qualifying purchase, you'll both earn a nice cash back reward of $25 or more. You may also be able to qualify for a separate Refer-a-Friend cash bonus as well.
You can refer as many "friends" as you want and your referral reward will appear in your cash back balance within 60 days of the qualifying purchase.
eBates Pros and Cons
After seeing the many ways to make extra money with Rakuten and eBates in this eBates review, you're probably pretty excited to get started. However, to get a feel for whether or not eBates is right for you, here's a look at both the pros and the cons of this leading cash back platform.
Pros:
100 Percent Free
Being able to earn cash back virtually at will just by shopping and buying things you normally would buy sounds too good to be true, right? There must be some strings or fees attached?
I hate to burst your bubble but nope, there sure isn't. Membership to eBates is absolutely free. In fact, they actually pay you a $10 welcome bonus when signing up.
Up to 40 Percent Cash Back
At Rakuten and eBates, you can earn up to a whopping 40 percent cash back on items from 2,500+ online retailers.
Simple and Hassle-Free
Using eBates couldn't be easier. Not only is the signup and shopping process a breeze, but the website is modern and up to date with intuitive navigation and great overall design. The dedicated support is pretty good too.
Get Paid on Time
Rakuten and eBates members never have to worry about getting paid. Although payouts are only issued quarterly, they stick to their payout schedule like clockwork and conveniently pay out with PayPal, or if you prefer, they'll send you a big fat check.
Extra Earning Opportunities
You can cash in on several bonus offers, discounts, coupons, promo codes, hot deals, and more. So, in addition to regular cash back offers, you can multiply your savings and earnings every time you shop.
Fully Legitimate and Secure
Unlike some cash back sites, eBates is the real deal. Launched back in the late 90s by two deputy D.A.s, they are fully legitimate, have an A rating with the Better Business Bureau, and take security seriously. It's just one reason they have millions upon millions of users around the globe.
Over $1 Billion Payouts
To date, eBates has dished out over $1 billion to its members, and this figure just keeps on growing. With eBates, there's no limit to how much you can make. You can earn as much cash back as you want, and with eBates' slew of extra daily earning opportunities, you can maximize your earnings while minimizing your savings as well.
Cons:
Playing the Waiting Game
Honestly, the biggest drawback to using eBates is having to wait 90 days to receive your cash back earnings. However, eBates/Rakuten has to wait just like you to be paid by the retailers they work with first.
The good news is you'll have a big fat payout to look forward to and there's no need to worry about receiving your funds. eBates couldn't be any more legitimate, and they pay out every three months like clockwork.
Not Available to Everyone
Currently, eBates is only available to residents of the US, Canada, Japan, China, South Korea, and Singapore. It's not available to those living in the European Union, Australia, and any other locales.
Taxes, Shipping, and Gift Cards Not Included
When shopping and earning cash back with eBates, it's good to know that you can only earn cash back on the sale price of your qualified purchases. This means any tax and shipping fees added on to the total cost f the product do not qualify for cash back. Some gift card purchases are also excluded.
Other Exclusions
While eBates works with over 2,500 participating retailers, not all products sold by these retailers qualify for cash back earnings. For example, at any given time, Wal-Mart, Amazon, or another retailer will offer cash back on some categories, but with other categories they won't.
Fortunately, the categories change from one month to the next, so you can eventually earn cash back on just about anything you want and plan your purchases ahead of time.
Is eBates Right for You?
There are certainly a lot of cash back sites on the Internet these days, or at least it sure seems that way. With all of the cash back websites, apps, and programs out there, it can be hard figuring out which ones are scams and which ones are legit.
As you've likely seen by reading any Rakuten or eBates reviews, the cash back site is definitely for real. I've put it through the ringer and it's literally the closest thing to earning free money I've found. They even give you $10 right off the bat just for signing up.
So, eBates is definitely not a scam. But, is it worth your effort and time?
The answer to this question depends on you. If you don't do a lot of online shopping, then no, eBates might not be worth your time.
On the other hand, if you're an online shopper like millions of others, then it's definitely worth it. After all, it's free, so you truly have nothing to lose.
Plus, as you know by reading this eBates review, it's simple and hassle-free. You just have to get in the habit of using it.
The key is to avoid buying something just to earn some cash back. If you only purchase what you normally would when shopping online, then you're making money simply by doing what you would anyway.
Bottom Line on eBates
If you like spending less and earning more, then you will really like eBates. In fact, whenever you sign up, it will likely mark the beginning of a fruitful partnership with several financial benefits.
The bottom line of this eBates review 2020 is that the popular, industry-leading cashback program is a surefire way to have 2,500+ retailers pay you actual cash for every purchase you make.
If you're a smart shopper, eBates can help you put some decent change back in your pockets for free. You get real cash delivered to your PayPal account or mailbox every 90 days.
So, why not earn cash back every time you shop your favorite retailers with eBates? What's holding you back?
If you shop online regularly, or at all really, then eBates truly is a no-brainer. Sure, it's not perfect, but nothing is, and its pros outweigh its cons by a metric ton.
Amped to start earning? Then seize the day my friend. Go ahead and sign up for a free eBates account today.
Remember, you get $10 just for signing up!