Email is the cornerstone of modern digital communications. It offers a quick, easy, and professional way to communicate with others without having to deal with the hassles of snail mail. It's particularly useful for small businesses looking to stay in touch with their clients and customer base.
Having the best email service is crucial in today's digital ecosystem. Email service has evolved quite a bit since the early days of the Internet. Not only has the capabilities of email changed, but so has decorum and etiquette. It's no longer acceptable to use your personal email address or have a random string of numbers in your domain.
The best email hosting services allow you to use your site's domain name at the end of your address. This gives your emails that extra touch of professionalism while promoting your company. The hosting providers take care of all the details, providing you with a streamlined experience that's easy to manage. Not only that, but the best providers will also keep your mailbox secure and spam-free.
In this guide, we're going to provide you with a list of the best email hosting providers on the net and go over what they have to offer.
What is Email Hosting?
To put it simply, email hosting is a service that rents out resources solely for your digital messages. Emails are sent to this separate server where they can be filtered, categorized, and more. Messages can then be viewed on an email client.
Think of it as web hosting. However, instead of storing your website's files for viewing, email hosting focuses completely on your email messages. The servers store all of your emails and any other data that goes through.
The great thing about email hosting is that it's quite flexible. You can use your own domain name for your address, utilize spam filters, and even set up multiple addresses for your entire team. It's a must-have for businesses of any size and can make managing your communications a breeze.
Types of Email Hosting Accounts
New email addresses and inboxes are not hard to get. You can easily find free personal email addresses through various services online. Many ISPs also dole them out to customers to keep things in-house.
Email hosting is more complex than those free alternatives. There are a couple of different kinds of email solutions you can get. To keep things simple, we're going to go over the two most common options for individuals and small businesses.
The first is free hosting. This is typically offered by web hosting providers as an added perk. It's a relatively simple service that lets you use your website's domain for professional communications. The exact features offered vary from provider to provider. However, you can expect some spam filtering and ample email storage.
The next option is third-party hosting. Ideal for creating professional business emails, this kind of service is top-notch. It's a separate service from your web hosting account. Thus, it often includes premium features and greater flexibility.
Important Features to Consider When Choosing an Email Hosting Provider
When you're busy running a business or website, the last thing you need to worry about is the performance of your email service. There's a lot that goes into this service. When you're scouring the web for the right email hosting plan, there are numerous factors to consider.
Storage Options
Contrary to popular belief, basic email inboxes are not limitless. Emails take up storage space on a physical server. Simple emails with nothing but text are quite small. However, sending large files or including photos, graphics, and documents could increase the email's size significantly. Regardless of the size of your emails, it's easy to surpass storage caps if you send and receive several emails a day.
That's why it's important to choose a service provider that offers ample storage space. Free email hosting plans usually have small allotments of a few gigabytes. Larger plans designed for businesses may offer up to 100 gigabytes.
Some providers place limits on the number of emails you can send or receive per month rather than placing storage caps.
Uptime Figures
Like web hosting services, email providers have uptime figures that you should pay attention to. Stick with higher uptimes if you need to have access to your inboxes around the clock. The good news is that most people won't be affected if the servers go down for a bit.
While website hosting requires the servers to be up at all times to receive messages, your senders aren't affected by downtime. Most providers have systems in place to ensure that you still receive messages once things go back online.
Security Features
Digital viruses run rampant these days. Unfortunately, emails are one of the most common ways that people are tricked into downloading viruses. So, it's crucial that you get a hosting account that has security features built right in.
The first line of defense is spam protection. Spam filtering systems automatically scan the email and look out for any data that seems fishy. Spam messages are sent to an entirely different folder. This helps to keep your inbox clean while also helping you avoid fraudulent emails.
In most cases, you can customize the filtering protocols to ensure that the messages you actually want to see are getting through.
Scalability
Before you start shopping around for email providers, think about your individual needs and the needs of your organization. Are you looking to get a single email address for personal use or do you have a large team to accommodate?
All hosting plans come with the ability to create one email. However, adding additional email addresses is where things get different. Some providers automatically let you create as many email addresses as you want. Others charge you based on the number of users you have accessing the email server.
Keep this in mind when budgeting for your service. Also, think about how your needs may change in the future. The last thing you want to deal with as your company grows is having to switch email hosting providers, so make sure that your plan is scalable.
User Interface
The simplest way to access your inbox is through a webmail interface. Webmail is a browser-based application created by the hosting provider. It allows you to send and receive emails from virtually any web-capable device. Simple and well-designed interfaces are the easiest to use. Unfortunately, not all providers offer webmail, so keep this in mind during your search.
Whether a provider has webmail or not, you also need to consider the setup process. Administrative access features, control panels, and other system settings menus can make or break the management experience.
Client Compatibility
If you'd rather not use a browser application, you can utilize your preferred email client. Clients like Apple Mail, Microsoft Outlook, Mozilla Thunderbird, and more can be connected to the email hosting server. This is done through IMAP (Internet Message Access Protocol), POP3 (Post Office Protocol), and SMTP (Simple Mail Transfer Protocol).
Those protocols are required to use third-party email clients. You'll need to be able to input your server's protocol information when you set up your inbox. This applies to both desktop clients and mobile clients. The great thing about using an email client is that you can connect multiple inboxes and email accounts to it. Thus, you can take advantage of email features from one place.
Domain
The biggest advantage of having an email service provider is that you can use your own domain name! Having your website's domain tacked onto the end of an address acts as a form of marketing while also making your organization look professional.
Most third-party email hosting providers give you the option to use your own domain. Some of the best domain registrars are also web hosts, such as Bluehost and Domain.com. Some even offer custom domains if you want to create something unique.
If you get email hosting with your website hosting service, you may also have the option to use your domain. With free email hosting plans, you're typically limited to using the provider's domain.
App Integration
In business, emails are used alongside other productivity apps. Having some kind of app integration can improve your workflow and overall productivity. Built-in collaboration tools and compatibility with programs like Microsoft Word, Powerpoint, or Google Docs can do wonders for your business.
Email Restrictions
If you send large files or lengthy emails regularly, you may want to check with a provider's email limitations before you commit. Attachment restrictions are quite common, especially with free email accounts. There might be data transfer caps and size limits in place, preventing you from sending large files.
Customer Support
When it comes to any kind of professional service that assists your business, customer support is paramount. If you ever experience issues that are affecting day-to-day operations, you need to be able to reach someone who can find a solution.
Look for hosting companies that offer multiple avenues to contact the customer support team. The easiest method would be to send a quick message through email or a contact form. If you need immediate help, telephone numbers and a live chat option are essential. Also, pay attention to the support hours. Email servers operate around the clock, so it's nice to have 24-hour support.
Some providers also have dedicated knowledge bases. They help you troubleshoot on your own and contain step-by-step guides to get your service up and running.
Additional Tools and Filters
Once you have all of your bases covered, you can start to look at additional features that you can benefit from. In addition to spam filtering and virus filtering, there are a plethora of extras available.
The ability to make whitelists and blacklists can help you manage your messages better. Archiving features are great for keeping important emails without deleting them. Forwarding systems and email aliases can ensure that messages are being sent to the right person or department. Finally, email marketing plans can help you promote your business even further.
As you can see, there's no shortage of options available. Typically, the price of a hosting plan will go up the more features it has. This makes it easier to create a budget that works for you.
Best Email Hosting Providers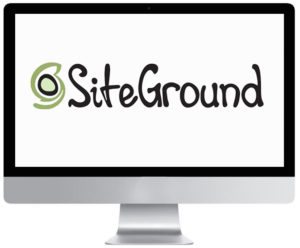 SiteGround is a trusted hosting option for business owners and individuals alike. This provider does not offer a dedicated email plan. Rather, they include email hosting as an added perk with their standard hosting options.
This makes it very easy for new site owners to establish their email system quickly and efficiently. In fact, you can manage your email through cPanel, which is a popular webmaster platform.
With a custom email from SiteGround, you're getting built-in spam filtering and plenty of security features. There's also email forwarding. You can access your email through many different webmail applications. These include RoundCube and SquirrelMail. Or, you can use the secure protocols to set up your mailboxes through the email client of your choice. It's a versatile service that's easy for anyone to use.
Key Features:
Use your own domain
Unlimited email accounts on higher plans
Comes with hosting plan
Forwarding features
Anti-spam filter built in
Uses secure protocols for email clients
Can be managed in cPanel
99.9 percent uptime guarantee
24-hour customer support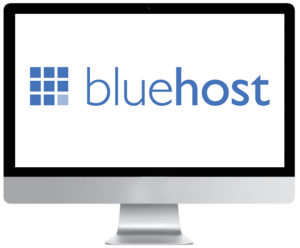 Bluehost is another popular web hosting provider that offers email service to its clients. There are several different plans available to you. The Basic plan is rather limited. You only get 5 email accounts with 100 MB of storage each. The other plans take things up a notch.
The Plus plan, Choice Plus plan, and Pro plan all come with unlimited email accounts. Not only that, but you get unlimited storage as well. Everyone on your team can their own email, helping your organization stay organized under one service.
Additional features are included as well. All accounts include spam protection. You can also utilize popular email clients like Outlook. For high-tier plans, Microsoft Office integration is included as well.
Key Features:
Unlimited email accounts on some plans
Unlimited email storage available
Built-in spam protection
Office 365 business integration
Compatible with most email clients
Can be managed in cPanel
24-hour customer support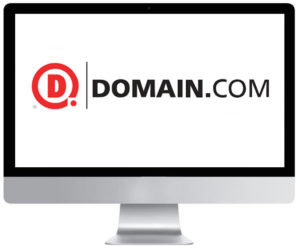 At Domain.com, there are a couple of different email hosting options available to you. If you choose to host your site with Domain.com, you can use the provider's shared email server. It's included with the basic hosting package and allows you to create up to 100 email accounts.
For something more feature-rich, you can use G Suite or Microsoft 365. These plans are similar to separate third-party providers. However, they're fully integrated with the Domain.com web services.
Office 365 Hosting includes several tools and features. It works with the Office suite of applications and has up to 50 GB of storage. With G Suite, your email is powered by Gmail. The G Suite option offers built-in integration with Google's software lineup
Key Features:
Several business email hosting solutions available
Office 365 integration available
G Suite integration available
Collaboration and conferencing features
Custom domains
Higher-tier plans include cloud storage
Automatic syncing with email clients
ZOHO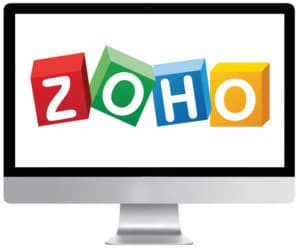 While Zoho Mail might not be as popular as services offered by Microsoft or Google, the provider certainly has a lot to give. With an email hosting account, you have access to an entire suite of apps. The software includes calendars, tasks, notes, and contact lists.
You can access your inboxes directly on the Zoho website. The pricing model that Zoho uses charges for every email user. You can get upwards of 100 GB of email storage, which is more than enough for most people.
When it comes to security, Zoho offers several features to keep your email protected. There's two-step authentication to get into the account, spam filtering to keep your inbox clutter-free, and more.
Key Features:
Fees are based on number of users
Beautiful webmail interface
Emails attachments limited to 25 MB
Up to 100 GB of storage space
Custom domains
Free plan available
Several productivity apps included
Mobile-friendly
Email migration assistance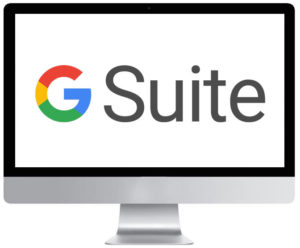 Google is a web powerhouse, so it's no surprise that the company has its own email hosting service. It's part of a larger suite of apps and services. They all work harmoniously under one umbrella account, making it highly accessible. Plus, you can access your email from virtually any device.
There are two different plans available. The Basic plan is great for smaller businesses and individuals looking to use a custom domain and take advantage of Google's many tools. If you need unlimited storage, you'll need to upgrade to the Business plan.
G Suite runs entirely off of cloud servers. Not only does this help to improve performance, but it also allows you to collaborate with others on your team regardless of where you are located.
Key Features:
Uses familiar Gmail interface
Unlimited storage on highest plan
Custom domain
Archival tool
Collaboration features
Works with other G Suite apps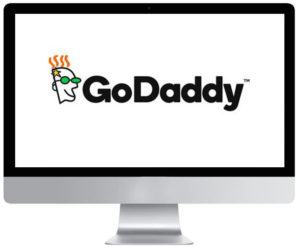 GoDaddy, the famed web hosting company, offers a dedicated email hosting plan for businesses. There are three tiers to choose from. The cheapest starts at only a couple of bucks a month for each user. With that plan, you're able to use your own domain name and create up to 400 aliases.
The highest Business Premium plan includes 50 GB of storage space. It also comes with the Office 365 Suite. You use apps like OneDrive, Word, Outlook, and more to improve your productivity.
The GoDaddy email plans have a few optional features available. One is HIPPA compliance. Available for the highest-tier plan, this can help companies in the healthcare industry meet compliance standards. There's also an available email backup feature and advanced security. Both of those extras come with additional monthly fees.
Key Features:
Up to 50 GB of storage
Premium plan works with Office 365
Can create email aliases
Optional HIPPA compliance
99.9 percent uptime guarantee
Customizable extras
Can use your own domain
MailCheap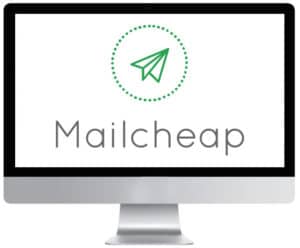 If you're looking for an email solution that doesn't break the bank, consider MailCheap. This is a provider that focuses solely on email hosting. It's not like other companies that offer email hosting to accompany its web plans. As such, the provider is dedicated to offering a great service.
There's no shortage of customizable plans to choose from. The core plans are great for small businesses and individuals. You can get up to 100 GB of storage. However, if you need enterprise-level hosting, MailCheap does that, too. Dedicated hosting gives you up to 320 TB of storage!
The only downside is that the basic plans from MailCheap don't have as many domain options as some other providers. The service isn't as customizable when it comes to branding your email address.
Key Features:
Custom email plans available
Supports IMAP, POP3, and SMTP
Built-in and virus spam protection
Mail migration tool
Up to 100 GB of storage for basic plans
Simple web interface
Microsoft Office 365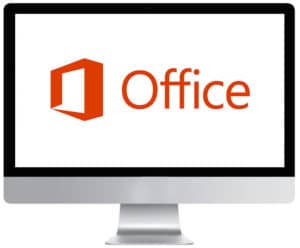 Microsoft Office is commonly used by businesses because of its powerful features. Office 365 is Microsoft's latest iteration. It comes with a suite of apps that you can use to improve your workflow. With every 365 account, you get email hosting.
The service works very well. The entire 365 suite creates a larger productivity ecosystem. All of the apps communicate with one another, making it easy to collaborate with others on your team.
Key Features:
Up to 1 TB of storage space
Includes several complementary apps
Can be used by 5 users
24-hour customer support
Integrated with many productivity apps
Accessible webmail and client options
Rackspace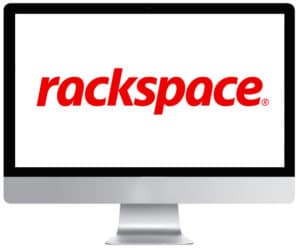 Rackspace email hosting is great for small businesses. This provider only provides business solutions. Thus, you're getting a lot of bang for your buck. The hosting service itself is quite robust. Each plan comes with ample storage and plenty of collaboration tools to help increase your team's productivity.
Security and performance are at the forefront with Rackspace. The company offers a 100 percent uptime guarantee. To get your service started as soon as possible, the provider also has migration tools and a knowledgeable support team that's available around the clock.
Key Features:
Migration tools
Custom business domain
Attachments limited to 50 MB
Built-in spam and virus protection
IMAP protocol
100 percent uptime guarantee
24-hour support
Fastmail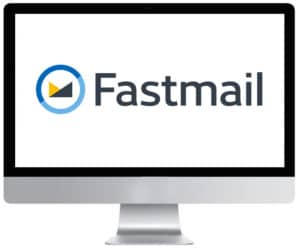 FastMail has been around for many years and continues to offer a solid email hosting option for businesses. The plans aren't as complex as services from other companies. While this does limit what you can do, it simplifies the user experience quite a bit.
The webmail application is very fast and easy to use. You can also utilize the service with your preferred client, as it supports most protocols. There are also some unique routing features. You can send mail from other accounts directly into your FastMail inbox so that you can manage all your messages from one place. You can also import emails from other inboxes.
Overall, FastMail is a no-frills solution that's very easy to use. It's completely private and flexible enough to be used how you want.
Key Features:
Up to 100 GB of storage
Pay-per-user pricing model
Email routing features
Supports most transfer protocols
No tracking or ads
24-hour support through email
The following two tabs change content below.
Jamie Spencer
My name is Jamie Spencer and I have spent the past 10 years building money making blogs. After growing tired of the 9-5, commuting and never seeing my family I decided that I wanted to make some changes and launched my first blog. Since then I have launched lots of successful niche blogs and after selling my survivalist blog I decided to teach other people how to do the same.
Latest posts by Jamie Spencer (see all)