Video content has become an essential part of marketing for businesses, brands and vloggers. It's not enough to simply take advantage of social media networks or use traditional forms of advertising. We live in a digital world where streaming content is king.
While the quality of your videos is important, it's only one part of the equation. You need to have a place to host that video content so that it can be viewed by the masses. That's where video hosting sites come in.
Video hosting is a lot like web hosting. They are a place to host your content so that it can be accessed by people around the world. The biggest difference is that these services are catered to digital streaming content and are built to handle a ton of bandwidth. Publishing a video is not as easy as simply uploading your content to a website. There are several factors that can affect the video's reach and performance.
Thus, it's important to take some time when choosing the best video hosting provider for your needs. Luckily for you, we've done a lot of the hard work for you. Here's a collection of top-tier hosting sites that can push your brand into the digital age. But first, let's go over some important information you need to know.
Why Not Just Host On Your Own Site?
It is possible to host a video directly onto your website. However, it's not recommended. The issue with self-hosting is that you're dealing with equipment and service that's designed for web content. While video certainly falls into that category, you have to remember that video content can be massive.
High-resolution video can be several gigabytes in size. Not only will it eat into your storage allotment, but you also have to think about bandwidth. It wouldn't take long for a single video to utilize all of your site's bandwidth, which could lead to serious performance issues for your visitors.
Video hosting is a convenient alternative. The hosting provider will take care of the finer details and provide you with plenty of resources separate from your standard web hosting plan. You can simply host your video elsewhere and embed it onto your site for your visitors to enjoy.
How to Choose the Right Video Platform
Video hosting is much more complex than what most people think. It's an intensive service that requires a lot of resources to run smoothly. When you're searching for the best hosting site or blogging site platform, here are some things to look out for.
Ample Storage Space
As we mentioned earlier, video file sizes can be quite large. Quality and resolution matter these days, so it's important to find a hosting site that will as many large files as you need.
Generally, the number of videos you can host will depend on the tier of your plan. On the lower end of the price spectrum, you may only be able to host a single high-resolution video. Some sites let you upload hundreds and charge a small fee for each piece of content.
You should also consider the maximum file size. This varies dramatically from provider to provider. For the most part, you shouldn't have any issues finding a host that will let you upload large files. However, if you're looking to publish a piece of content that's a couple of hours long, you may have to pay higher membership fees.
Embedding Capabilities
Having the ability to embed your video on your website is crucial. Most Internet users are familiar with big-name platforms like YouTube or Vimeo. But that doesn't mean that they're willing to follow a link to watch the video on that site. Having the video embedded on your own site ensures that it's easy to watch. Plus, it opens up a lot of opportunities to incorporate your own branding into the experience. Most video hosting providers do this by providing you with a simple embed code.
Support for Multiple Formats and Resolutions
Here is where things get a bit tricky. There are several video formats out there. Not all hosting sites will accept each one. Before you commit to a provider, you need to make sure that your preferred format is supported without any issues. The same goes for codecs, aspect ratios, and resolution.
Resolution is especially important. Modern web users expect to see 1080p videos. 4K video is also becoming increasingly common. Publishing low-resolution content will only do more harm than good, so make sure that your provider can handle the native resolution of your videos.
Mobile Viewing
Mobile browsing and streaming are very popular these days. Thanks to wide adoption of high-speed mobile networks, more and more people prefer to watch videos on the go. Your video hosting provider should be optimized for mobile devices. The content needs to be accessible on virtually every device and mobile platform. Not just from a dedicated app either. The video should be able to play directly from the browser for convenience.
Browser Support
Another thing to consider is what browsers and programming languages the hosting site supports. Having limited support will only prevent people from viewing your video smoothly. Look out for things like HTML5, Flash, and CSS support.
Customization Options
Wouldn't it be nice if you could have complete control over what your viewers see? Well, there are many providers that offer that capability. Customization options are great for branding. Several hosting sites allow you to create branded video players that mesh well with your site's design.
Other customization options include the ability to implement captions, create in-video banners, build customizable video playlists, and more. Many of these extras can be done directly on the hosting control panel for your convenience.
Analytics
Several video hosting services include powerful analytics tools to help you make the most out of your content. These custom tools can be used alongside Google Analytics to push your brand even further. For example, some hosting sites let you see view counts, engagement stats, and more directly from the dashboard. Others take things a step further by offering lead generation, A/B testing, SEO, and plenty of marketing tools.
Having those tools at your disposal can prove to be quite useful in maximizing your impact.
Content Policies
While content policies won't affect most brands, it's worth going over the hosting site's terms prior to signing up. Content policies refer to what you can and cannot host. All video hosting sites have guidelines to remove liability. Paid plans tend to be the most lenient. However, free hosting providers have strict policies that cover copyrighted work, violence, and even language.
Monetization Options
Monetization is great for businesses with a larger audience. It's a way to improve your bottom line even more while expanding your brand. Many video hosting platforms allow you to display ads on your videos for some extra income.
While this is great for many, there are instances in which this wouldn't be ideal. If you don't want to have ads for another company displayed before your own video, you will need to invest in a premium plan. Some free hosting sites will display ads automatically to cover the cost of your plan.
Best Video Hosting Sites
YouTube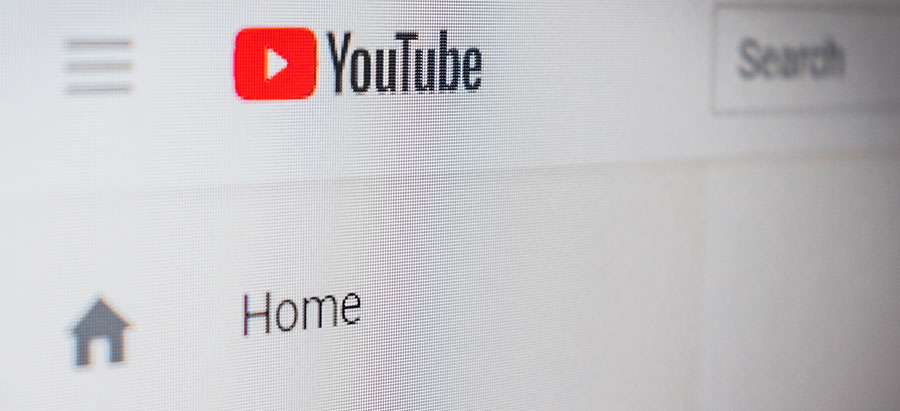 Price: Free
YouTube is the biggest video-sharing platform in the world. It's estimated that about 300 hours of video are uploaded every minute! (YouTube Stats) The platform has developed its own userbase who is constantly looking for new creators to follow. So, it's a great digital environment to build your brand and gain exposure.
The great thing about YouTube is that it's completely free to use. It doesn't matter whether you're a multi-million dollar company or simply someone with a vlogging camera, it won't cost you a penny to upload your content. There are several monetization options available once you reach a certain level of success, which is great for growth. Plus, there are several social features to take advantage of for further engagement with your audience.
Because the platform is free, you may encounter some issues with the content and ad policy. It's not ideal for brands that want an ad-free user experience. Furthermore, customization options are limited.
Features:
The maximum file size is 128GB or 12 hours
Intuitive Creator Studio
Available analytics
Simple embedding capabilities
Built-in social sharing features
Pros:
Used by millions all over the world
Available partnership program for monetization
Unlimited bandwidth
Mobile-friendly platform
Cons:
Must verify account to publish videos longer than 15 minutes
Ad-heavy
Facebook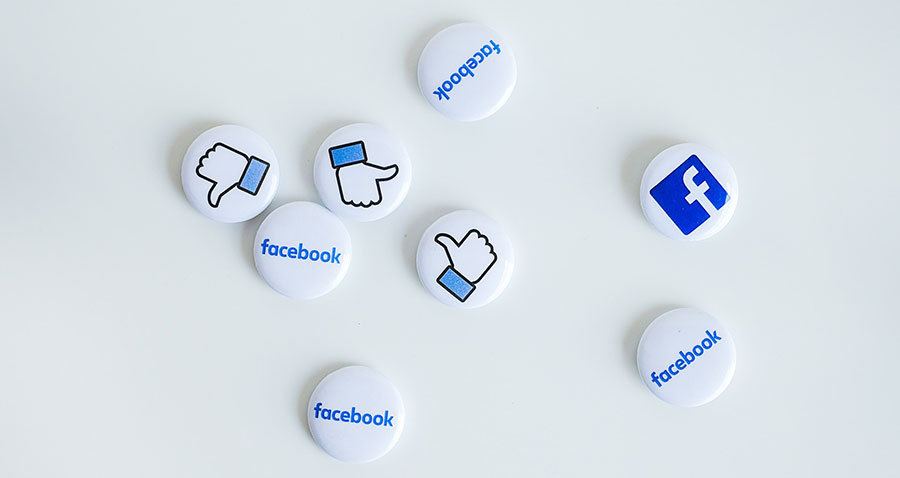 Price: Free
Facebook is another great platform that you can upload videos to. The biggest advantage that Facebook offers is direct engagement with your followers. If you already have an established page, your audience will have a direct line to see your videos. Thanks to the social sharing features, it's not hard for people to share your online videos either.
You can create a free account in minutes to start uploading videos. To gain more exposure, Facebook also has built-in marketing tools for businesses( Facebook live Stats). The platform's marketing system is quite robust, so you can easily turn a simple video into an effective advertisement for your brand.
Features:
Maximum video length is 240 minutes
Maximum file size is 4 GB
Integrated social features and marketing tools
Live streaming capabilities
Available embed code
Pros:
Unlimited bandwidth
Directly connects with followers
Efficient marketing tools
Accessible on most mobile devices
Cons:
Limited customization options
Can't publish resolutions higher than 720p
Vimeo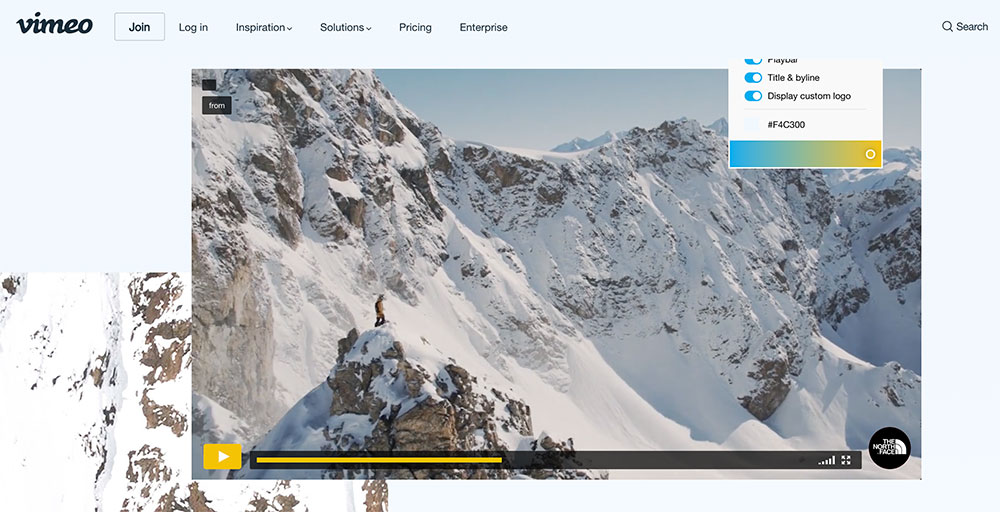 Price:
Basic Plan – Free
Plus Plan – $7.00 per month, billed annually
Pro Plan – $20.00 per month, billed annually
Business Plan – $50.00 per month, billed annually
Premium Plan – $75.00 per month, billed annually
Vimeo is a unique video hosting platform that has been around for several years. There are several plans available, which is great for scalability. The free plan allows you to upload 500MB of video per week. On the higher end of the price spectrum, you have the Premium Plan. It's boasting 7TB of total storage and a slew of useful extras.
High-tier plans come with several marketing tools. Video analytics are available right on the user-friendly dashboard. With the available lead generation feature and engagement graphs, Vimeo is great for growing your brand.
Features:
Embedding capabilities
Supports multiple file formats, resolutions, and aspect ratios
Ad-free
Pros:
Available video player customization
Google video analytics
Multiple account credentials for large teams
Live streaming and live engagement tools available
Cons:
Some plans have weekly upload limits
No monetization options for low-tier plans
Periscope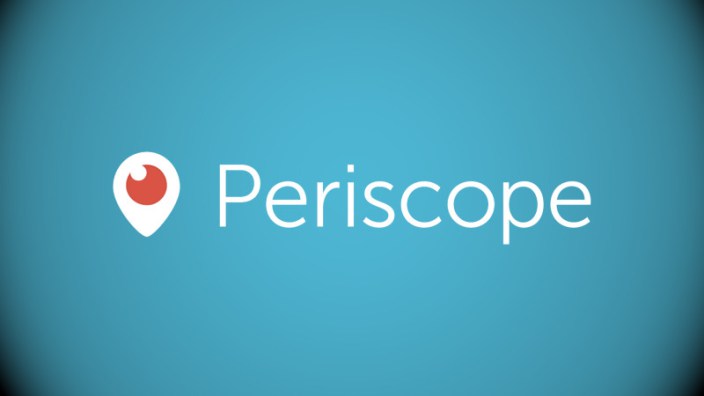 Price: Free
If you're looking to stream live video and engage with your audience, Periscope is the platform for you. It's a bit unique compared to other hosting sites. You don't have the ability to upload videos. Instead, you must record everything live. There is the ability to save videos afterward so that those who missed your stream still get a chance to see what you published.
The platform is very simple to use. Live chat features make the stream a two-way communication. You can interact with your audience during the stream to get them engaged in your content.
Features:
Built for live streaming
Accessible on mobile devices and several browsers
Analytics dashboard
Pros:
Engage with your audience in real-time
Unlimited bandwidth
Cons:
Only saves videos for 24 hours
Can't upload premade videos
No monetization
DailyMotion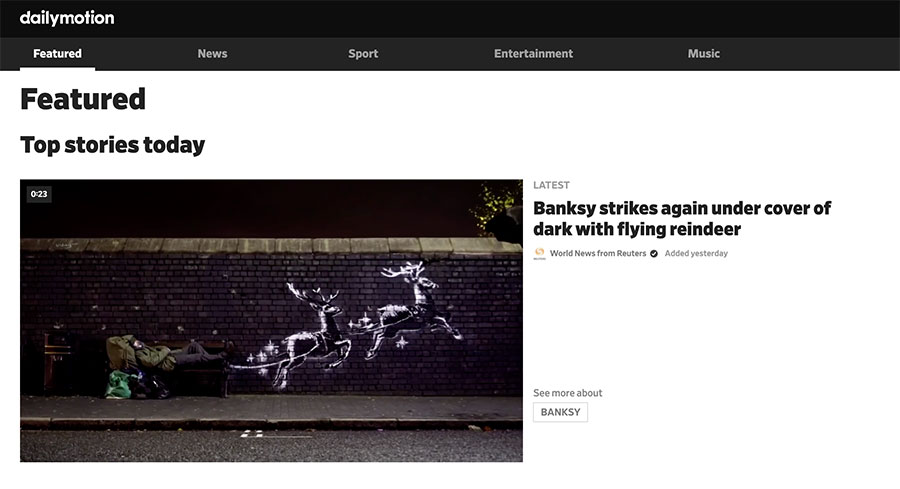 Price: Free
DailyMotion is another big player in the video hosting industry that's been around for a long time. The thing that stands out most about DailyMotion is its simplicity. The site has a user-friendly interface and simple dashboard that makes it easy to manage your content. You can easily host your videos on the site and manipulate privacy settings to limit access. Or, you can embed videos directly onto your site.
DailyMotion accepts most major video formats and codecs. The site is a bit limited in terms of file size and video length. There are also limited analytics tools.
Features:
Maximum file size is 2GB
Maximum video length is 60 minutes
Available monetization
Embedding capabilities
Pros:
Unlimited storage and bandwidth
Unlimited bandwidth
Simple interface
Accepts most video formats
Cons:
Limited analytics tools
Automatic ads at end of video
Best Video Hosting Sites for Your Business
Wistia
Price:
Available Free Plan
Pro Plan – $99 per month
Customizable Advanced Plan – based on needs
Wistia is a unique platform that's focused on meeting the needs of businesses. The site is all about creating efficient video marketing, so you'll find a ton of useful tools at your disposal. Not only can you embed content directly to your site, but the platform integrated seamlessly with other software that you might use.
We also appreciate Wistia's flexibility. With the paid plan, you can customize the video player to match your site's aesthetic. There's also the option to implement interactive features to keep your viewers engaged.
Features:
Integration with Marketo, WordPress, MailChimp, and more
Available player customization
Simple embed codes
Pros:
Advanced analytics
A/B testing tool on all plans
Simple interface
Interactive video features
Cons:
Video count limitations
Bandwidth limitations
Sproutvideo

Price:
Seed Plan – $24.99 per month
Sprout Plan – $59.99 per month
Tree Plan – $199.99 per month
Forest Plan – $499.99 per month
Sproutvideo offers a truly flexible hosting solution. While the plans may be pricey, you're getting a lot of useful features with them. All plans come with a variety of marketing tools. You can expand your reach all while taking a closer look at how your videos impact viewers. Some of these tools include engagement graphs, heat maps, and more.
When it comes to the number of video uploads you can do, things get a bit complicated. All plans have a 500 GB bandwidth and 500 GB of disk space. This can be a bit limiting at first. But, Videosprouts makes it easy to add more resources as you need. Additional gigabytes of bandwidth or storage are as low as $0.08.
Features:
Custom embed codes
Marketing suite included
In-depth analytics and engagement data
Custom players on all plans
Pros:
Robust security settings
Scalable plans
Available geographical restrictions
Login protection
Cons:
Small bandwidth and storage caps
No free plan
JetPack


Price:
Available Free Plan
Personal Plan – $3.50 per month or $39.00 per year
Premium Plan – $9.00 per month or $99.00 per year
Professional Plan – $29.00 per month or $299.00 per year
The JetPack video hosting plan is part of a larger suite of tools. This is great if you're looking for an affordable video hosting service. Not only are you getting dedicated hosting for all of your video content, but you're also getting some extra tools that will enhance your site.
JetPack is specifically made for WordPress. It's designed to be simple and user-friendly. This does create some limitations. You're not going to get the in-depth analytics and robust features that you might find from a hosting site that only does video.
Features:
Optimized for WordPress
Ad-free
Built-in WordPress security features
Pros:
Simple performance stats
Automatically integrates with WordPress post editor
Uses a content delivery network for speed and performance
Cons:
Limited analytics
No monetization options
Brightcove

Price: Starting at $199.00 per month
Brightcove is a premium video hosting platform that offers a range of products. The provider's plans are separated into a few categories. There are plans catered towards marketing, enterprise-level communications, and monetization. All of the plans make use of a high-quality player.
The Brightcove video player is very intuitive. Depending on your plan, you're able to create interactive video experiences for your audience. This level of customization doesn't come cheap. However, Brightcove lets you turn standard videos into high-quality media that's innovative and unique.
Features:
Performance and engagement analytics
Live streaming
Available subscription services
Interactive video
Branding features
Pros:
Many customization options
Intuitive video management system
Accepts several file formats, codecs, and resolutions
Cross-platform video player
Cons:
Higher price tag
Some plans have view limitations
Vidyard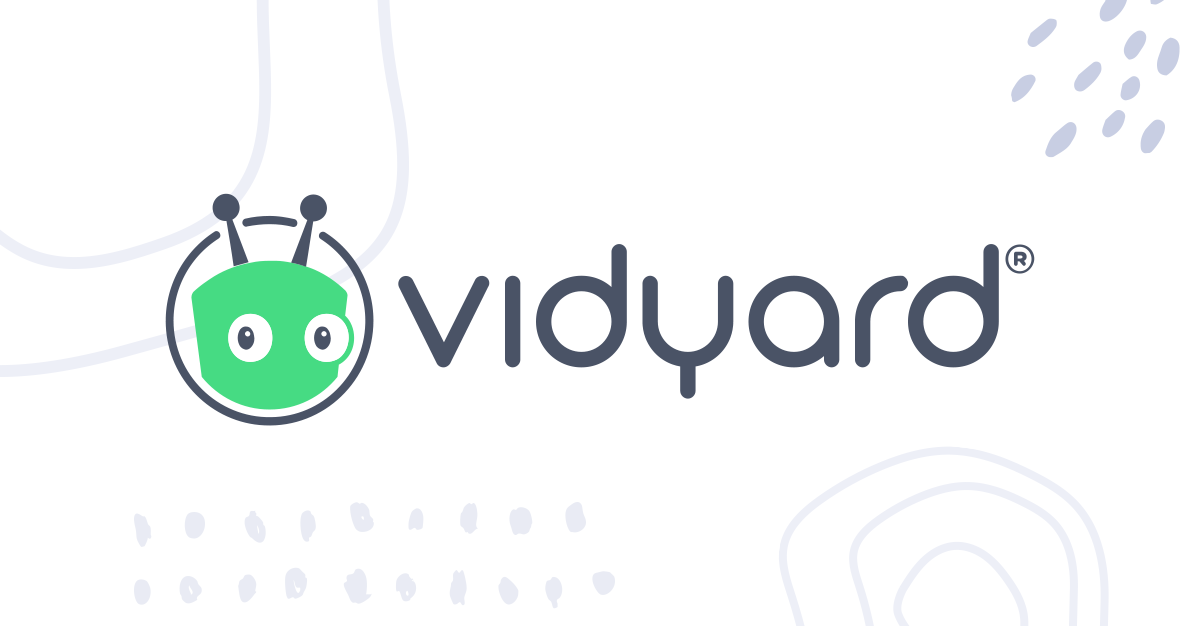 Price:
Available free plan
Pro Marketing Plan – $15.00 per month
Starter Marketing Plan – $150.00 per month
Plus Marketing Plan – $850.00 per month
Pro Sales Plan – $15.00 per month
Starter Sales Plan $80.00 per month
Like Brightcove, Vidyard is built to benefit business, marketing professionals, and more. There are several plans to choose from. Each comes with a unique set of features, making the service very flexible. The player is beautifully designed and fully customizable to match your branding. Plus, it supports 4K video and immersive 360-degree videos.
On the analytics front, Vidyard has a lot to offer. Real-time data is provided in easy-to-read graphs. The data allows you to analyze your video's impact.
Features:
Unlimited storage and bandwidth
Live streaming
Support for up to 4K video resolution
Interactive video features
Intuitive control panel and widget
Pros:
Real-time analytics
Customizable player
Available personalized videos
Accessible on most devices and platforms
Cons:
Limitations on embed codes
Must pay for different support levels
Vimeo
Price:
Pro Plan – $20.00 per month, billed annually
Business Plan – $50.00 per month, billed annually
Premium Plan – $75.00 per month, billed annually
Vimeo's business-based video hosting plans are designed to serve a wide variety of companies. Despite its flexibility, the platform is easy to use. You can manage all of your content from one intuitive dashboard and even grant access to multiple team members.
There's no shortage of customization options. These include customs players, branded viewing apps for your customers, and more. Of course, Vimeo provides in-depth analytics as well to help your videos reach their full potential.
Features:
Advanced embedding
Live streaming
Up to 10 team member logins
Interaction cards and several customization options
Up to 7 TB of storage
Pros:
Publish directly to social media
Google Analytics integration
Custom engagement graphs, viewer stats, and
Ability to sell subscriptions
30-day for Pro and Business plans
Cons:
Many features reserved for high-tier plans
Live streaming limits on Pro and Business plans
Tiered support system
The following two tabs change content below.
Jamie Spencer
My name is Jamie Spencer and I have spent the past 10 years building money making blogs. After growing tired of the 9-5, commuting and never seeing my family I decided that I wanted to make some changes and launched my first blog. Since then I have launched lots of successful niche blogs and after selling my survivalist blog I decided to teach other people how to do the same.
Latest posts by Jamie Spencer (see all)