The Internet is chock full of weird websites and useless information designed to do little more than keep you entertained. However, for every Wikipeetia.org or Snapbubbles.com, there's a great website with great content and great resources. That's why I made this list.
With so many websites floating around on the 'ol interwebs, trying to keep track of the sites you should be spending your time on can be downright difficult. Fortunately, we decided to save you the trouble.
The best websites on this ever-growing list are not only some of the most popular sites on the Web in 2023, but they're each genuinely useful as well. Best of all, we've neatly categorized them for easy browsing and your viewing pleasure.
No thanks needed. Just check back in from time to time because we update the list regularly. Oh yeah, and don't forget to spread the word and get a little cyber karma coming your way!
Finance & Accounting Websites
PayPal
PayPal is the world's most popular online payment system and without a doubt the biggest player when it comes to receiving and sending money online. Not only does PayPal serve as a safe and secure electronic payment gateway for online money transfers, but a growing number of online service providers and retailers are now accepting PayPal payments, making it a go-to resource for anyone conducting transactions online.
Wise (Formerly TransferWise)
Like PayPal, Wise is another website designed to make it easy to receive and send money online. However, the UK-based company specializes in making and receiving payments in different currencies, allowing you to quickly and easily transfer money abroad. While Wise does charge a fee for this service, it uses the current, real-time exchange rate and its fees are much lower than PayPal or your bank would charge.
Mint
In addition to being completely free, Mint is one of the best personal finance management sites on the Internet for people living in the US and Canada. It offers a fantastic automatic spending tracker and several great budgeting tools to help you manage your money, keep track of your finances, and improve your credit score. If you want to improve your financial responsibility, do yourself a favor and sign up for Mint today.
Money Saving Expert
Part consumer finance blog and part discussion website, Money Saving Expert is a gigantic resource for everything you could possibly need score some deals and save money. Whether you're looking for money-saving coupons or low interest credit card deals, rest assured the folks at Money Saving Expert can point you in the right direction. It's basically a free website created to help you do one thing – save you money. What's not to like?
Expensify
Want to know where your money is going? Good for you, but to do that you need to keep track of it day in and day out. Expensify helps you do exactly that. With this nifty business bookkeeping site, you can generate free, detailed expense reports quickly and easily to analyze your finances down to the tee. From reimbursements to receipt scanning, everything is automated to make expense reports as headache-free as they can possibly be.
TaxAct
TaxAct is a godsend for millions in the US come January each year. This popular, easy-to-use tax preparation platform makes preparing and filing your taxes as easy as 1-2-3. With TaxAct, you can file both state and federal tax returns; and for simple returns, it's 100 percent free. Plus, it offers unlimited support, handy step-by-step guides, and a 100 percent accuracy and maximum refund guarantee, so it's impossible to go wrong.
Best Websites For Reading Or Buying Books
Audible
The Internet's most epic source of online audio books, Audible features an insanely huge catalogue of books on audio. From new releases to the classics, you can find almost any title on Audible. In addition to audio books, you'll also find audio versions of magazines and newspapers, recorded TV and radio programs, and a myriad of high-quality audio courses. Whether you're at the gym, in the car, or at home and simply giving your eyes a break, Audible's selection will keep you learning and entertained for years.
Good Reads
Good Reads is a modern-day book club. Well, technically it's a social network for book lovers, but details aside, it's pretty darn great. Owned by Amazon, Good Reads is thriving and growing every day, making it a terrific place to connect with fellow readers, share recommendations, read insightful book reviews, and more. Signing up for Good Reads is completely free, so anyone can freely search its vast database and generate a custom reading list in no time at all!
Which Book
Not sure which book to read? Reader reviews are wonderful and certainly insightful in a number of ways, but there's nothing quite like the power of Big Data, which Which Books uses extraordinarily well. This next generation book suggestion utilizes cutting-edge tech to sort through millions of different factor combinations and suggest the best book for your needs. You simply tell Which Book the type of book you want along with some other information, and it will search through its gigantic library to match you to the book or books that best fit what you're looking for.
Similar to this is a site called Allbooks.co, which list over 500k business, self help and educational book titles.
Blinklist
Blinklist proves that big things truly can come in small packages. Rather than having to read hundreds of pages, it breaks down each book into minute-sized chunks, allowing you to gain insights into an endless selection of non-fiction books in under 15 minutes. This is what Blinklist is all about. It condenses over 2,500 top non-fiction books, so you can learn a ton of new things each and every day.
Pixel of Ink
Dying to read a Kindle ebook your friend recommended but don't want to spend more than a dollar or two? Pixel of Ink is the best place on the Internet for tracking down awesome Kindle ebooks for next to nothing or completely free. With tons of bargain ebooks available for less than $5, $3, and even $1, it can be a real goldmine for bargain-hunting Kindle owners.
Book Riot
Book Riot is a wonderfully unpretentious blog created by book lovers for book lovers. The popular online publication is filled with witty and entertaining book reviews and literary news. Whether you're looking for can't miss recommendations of must-read books, commentary on the latest new releases, or the latest scoop on book-reading technology, Book Riot is the place to be.
Project Gutenberg
Speaking of book-reading technology, Project Gutenberg is all about digitizing, archiving, and distributing ebooks. In fact, it has taken it upon itself to digitize as many of the classics and other cultural works of the written word as it can for the current and future generations to enjoy. Best of all, everything on Project Gutenberg is available to read online or download absolutely free of charge.
Video Streaming
Amazon Prime Video
A subscription to Amazon prime not only gets you fast free shipping – it also gives you access to Amazon's top-notch Prime Video streaming service. While it isn't as polished as Netflix, it's free with your Prime membership and comes with a ton of great content, movies, and original shows. With deep pockets and exclusivity deals with HBO, BBC, and more, its already impressive catalogue is getting even more impressive by the day. Of course, you also get ad-free music, unlimited photo storage, and access to Amazon Kindle ebooks as well.
Prime Video also allows you to bolster your subscription with a range of add packages from other stand alone streaming services. These include offerings from Paramount+, MGM, Lionsgate and Shudder to name a few. These are purchased monthly at a premium but they run offers on many of them often and you can cancel at any time.
My personal favourite at the moment is Paramount +, with tons of new shows from Yellowstone and its spin offs, to Picard and the complete Start Trek back catalogue.
Netflix
With a dizzying selection of movies, documentaries, and TV shows available on-demand, it's easy to see why Netflix remains the world's leading video streaming site. The site's catalogue of programming continues to grow right along with its list of subscribers. In addition to giving you access to an endless number of movies and shows on any smart TV, PC, smartphone, tablet, or gaming console, Netflix's original productions are on par with some of Hollywood's best.
Some of the most popular shows around right now from Cobra Kai and Stranger Things, to The Outer Banks and Bridgeton are only available exclusively on Netflix. They invest heavily in their own products and have become one of the best creators of new and original shows.
Disney Plus
In the last couple of years, Disney have launched their own streaming service, having seen the success pouring in to competitors like Netflix and Amazon. They have a massive back catalogue of content, and own many of the most successful studios including Lucasfilm and Marvel Studios. Before launching, they pulled much of their most successful content from their competitors, and stream them exclusively from their own platform now.
As well as the massive back catalogue, they create lots of new content, including many shows from the Star Wars universe, like the Mandalorian or Bad Batch, to Marvel Exclusives like Wanda Vision or She Hulk. These shows are only available on Disney Plus.
Apple +
Another giant in the tech world that has ventured into the realm of online streaming. Apple Plus is another service that create their own content and stream it exclusively from their platform. Unlike Amazon and Netflix however, Apple + is restricted mostly to streaming their own content. They don't have a history of film making like Paramount or Disney, so their catalogue is considerably smaller than most of the other competitors. They content they do create however, is exceptional.
They have worked with some of the most successful actors like Tom Hanks, Ryan Reynolds and Sam Neil to bring you films like Greyhound, or Spirited. Some of their Sci-Fi is also exceptional, bringing classics like Asimov's Foundation to life in visually stunning fashion. Other hot content includes the hilarious Ted Lasso, and the action packed Slow Horses.
YouTube Movies
YouTube is much more than the world's top destination for videos in just about every category. In fact, you could actually make a case for it competing in just about every category on this list. That said, one of the website's lesser known features is YouTube Movies, which allows you to rent movies and shows on-demand. Of course, being YouTube, there are plenty of free movies available as well. From "Avengers Endgame" to "The Lion King," you name it and chances are YouTube has it.
Vimeo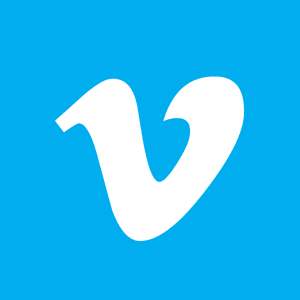 To many people, Vimeo is pretty much YouTube's little stepbrother. However, this Rocky-esque site has managed to defy the odds and carve out a loyal following. As one of the most supportive communities on the Web for indie filmmakers, Vimeo is where you go to stream refreshingly "artsy" films on demand. This isn't the place to stream "Thor: Ragnarok." It's the place to see Sundance, Tribeca, and SXSW award winners. Not the artsy type or in the right mood? Don't worry, Vimeo has a little something for everyone and every mood too.
Movies – Critics, Reviews & Info
Rotten Tomatoes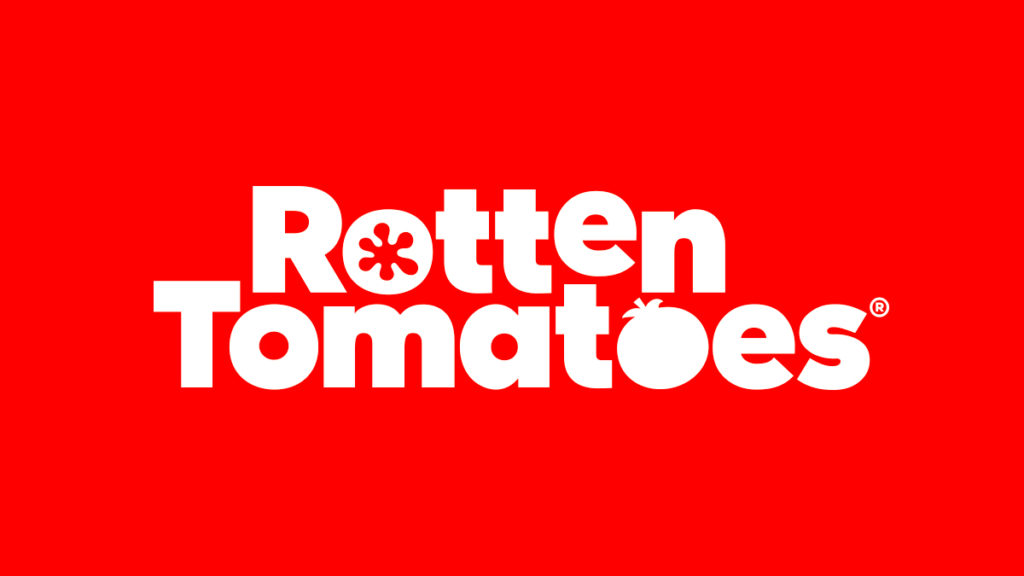 Want to know whether or not a movie is worth your hard-earned $15? Rotten Tomatoes has you covered. This incredibly popular movie site is the go-to website for the very best movie reviews. Home of the "Tomato-meter," it provides the most trusted, unbiased, and simple appraisal of movie quality on the Web. The higher the Tomato-meter, the better a movie is. It simply averages thousands of reviews to create a 1-100 number score. Of course, like its competitor IMDb, Rotten Tomatoes also has movie trailers, showtimes, in-depth reviews, and more.
IMDb
IMDb is one of the Internet's oldest websites. In fact, it was created before the first web browser. Not surprisingly, it's also one of the most popular websites. It features the world's largest database of movie reviews, ratings, and fun facts. As such, it's the go-to place to get the scoop on the next big box office hit, TV shows, video games, celebrity content, and more. if you want to dig deep into a movie or Hollywood in general, IMDb is the place to do it.
Screen Rant
Like IMDb, Screen Rant is one of those sites that should be bookmarked and religiously visited by any self-respecting, in-the-know movie buff. Filled with the latest movie and television news, reviews, trailers, and more, it's a nicely edited, insightful publication that covers anything and everything Hollywood-related. If you love movies, you'll love Screen Rant.
Short of the Week
As its name suggests, Short of the Week is a website dedicated to showcasing the best short films. A new short indie film is hand-picked and added to the website each and every week. From killer zombies to love and every other topic under the sun, you'll find hordes of great film shorts in every genre just waiting to be appreciated. Each short weaves incredible storytelling into a 5-20 minute movie, making it an ideal place to get your entertainment fix in today's on-the-go world.
Music – Streaming & Knowledge
Spotify
Featuring an endless selection of music for everyone, Spotify continues to reign as the world's leading music streaming website. It gives you instant access to thousands of artists, albums, and songs in every genre imaginable. Best of all, it's free. However, if you love music like I do, Spotify Premium might be worth picking up. Although it isn't free and will cost you a little each month, it gets rid of the ads, which don't appear often but can be really annoying when they do.
Soundcloud
Love indie music and discovering new artists before everyone else? If so, Soundcloud was made just for you. This simple, bare-bones website not only allows anyone to download music, but it also allows anyone to upload music and embed their tracks across the Internet. So, you can upload your own creations or listen to millions of other original songs uploaded from people around the world. If you want to beat the labels to the punch and be the first to discover the next big thing, Soundcloud is the place to do it.
TuneIn
Being able to listen to artists, songs, and albums is one thing, but with TuneIn you can stream live programming from more than 100,000 radio stations located in cities around the globe. regardless of your favorite genre of music or the mood you're in, chances are you can find the perfect song on TuneIn. That said, unlike other music streaming sites, TuneIn allows you to enjoy the full radio experience complete with trivia, call-ins, witty banter and all.
SongKick
Love going to live concerts and shows? SongKick is a unique concert discovery service that directly connects to your Spotify, Last.fm, and Facebook accounts to keep you in the loop about when and where your favorites artists are scheduled to perform near you. With SongKick, you can organize and track your favorites musicians and bands, receive concert alerts, get ticket prices, and purchase tickets online. It's a powerful, streamlined way to make sure you never miss a live gig.
Apple Music
Apple Music and its iTunes Store has become one of the biggest players in the music industry, responsible for a huge percentage of music sales around the world. If you want to buy music, movies, or even audiobooks for that matter, iTunes will definitely have what you're looking for. At Apple Music, you'll find millions of premium-quality song titles and a lot, lot more.
Last.fm
Last.fm is uniquely cool place to find songs, discover artists, and listen to music online. In fact, it's the largest online music website in the world for listening to artists, learning all about them, and receiving music recommendations custom-tailored to your likes and taste. By using cutting-edge statistical analysis, Last.fm is able to accurately predict what artists and songs you might like. It's like the "Magic 8 Ball" of music.
Poolsuite™ (Formerly – Poolside.fm)
Whether you're lounging poolside or not, Poolsuite is a great, old skool vibes and feels site that should be streaming in the background. What started around a decade ago as Poolside FM, has evolved into a retro haven for those that yearn for the simpler life of the 1980's.
As the perfect accompaniment to summertime temperatures, backyard barbecues, and outdoor fun, this creative website pairs '80s video clips of big hair, rollerbladers, leotard-laden aerobics classes, and movies like "Fast Times at Ridgemont High" with song tracks of the era for an entertaining audio/visual combination that's sure to be a hit at any pool party.
What started out as an idea on one dreary Scottish day, has turned into a project of love for creator Marty Bell, and is one of the most creative yet simple music sites around. Well worth a visit.
Pandora
Similar to Spotify, Pandora is another great place for finding and listening to music on any smart device. The personalized online radio platform is free to use and makes listening to your favorite tunes easy as 1-2-3. Simply add some of your favorite artists and Pandora will begin playing all of their most popular tracks along with plenty of similar music that may or may not be new to your ears.
Pandora is not widely available outside of the USA, but has over 50 million active monthly listeners within, as of 2022.
Genius
From Led Zeppelin to Lorde, if you want to know all about an artist, band, or the songs they sing, Genius is the site for you. It's basically a huge community of music lovers. It's a place people turn to when they want to talk about song lyrics, break them down, and expand their insights by finding their deeper meaning. Artists also regularly contribute by using the platform to share and discuss their music with the world.
Mixcloud
Whether you're into hip-hop or classic rock, Mixcloud has your back. The website brings radio into the 21st century, providing a fully interactive experience where anyone can produce and upload their own radio shows. If you love radio but listening is more your thing, you can also search for a radio station, podcast, or DJ and listen in for free.
Users can earn money by sharing their own music, and attracting subscribers to their account. Mixcloud can help with the copyright.
Deezer
With over 50 million songs and 14 million users around the globe, Deezer is becoming a force to be reckoned with in the music streaming world. Why is it becoming so popular? Well, besides its punchy, unique name, Deezer is the only service of its kind with Flow, a proprietary algorithm designed to dish up new recommendations and all of your favorites into a single ever-changing stream of music consciousness. Sounds great, right?
Tidal
Recently acquired by rap star and modern-day tycoon "Jay Z" for $56 million, Tidal now has the distinct privilege of being the first artist-owned major music streaming service. Not surprisingly, it also claims to pay artists and songwriters higher royalties. That aside, Tidal has carved a niche in the marketplace by offering CD-quality music streamed on demand. If you want to fully appreciate your $250 Beats headphones, Tidal is worth checking out.
Productivity (Getting Sh** Done)
Google Drive
Google Drive is arguably the best cloud storage and backup service out there. This is especially true if you're already under Google's umbrella via Gmail or Android. With Google Drive, you get access to Google's secure and easy-to-use cloud storage and backup service for all of your photos, videos, documents, and other files.
Gmail
Most consider Gmail the best non-commercial email service out there, and for good reason. As one of the most popular email platforms for over a decade now, Google's Gmail has plenty to offer. For starters, it's free, intuitive, less spammy, and provides decent storage. However, it also seamlessly integrates with Google's suite of other productivity apps, making it a no-brainer for just about everyone. Plus, there are plenty of new productivity features and third-party app integrations coming out every day, so it just keeps getting better and better.
Evernote
Want to capture anything anytime you want? If so, Evernote is worth checking out. The hugely popular note-taking app is available in your browser and in app form across multiple platforms, including Android, Windows, iPhone, iPad, and webOS. With Evernote, you can create tasks lists and save all of your favorite photos, articles, recipes, notes, Pinterest pins, and just about anything else online to your account to view or use at a later date. You can literally have 1,000s of them, and everything you save in Evernote is always only a few clicks or taps away.
IFTTT
IFTTT is short for If This Than That. It's a cool, completely free website that allows you to connect hundreds of apps and services you regularly use and create "applets" to automate specific tasks. For example, you can use IFTTT to automatically save your PDF documents and email attachments to OneDrive, Google Drive, or another file storage and backup service. This is just one example of what IFTTT can do. You can also set it up to automatically Tweet your Instagram posts, receive SMS alerts as events come up in your Google calendar, and more.
Todoist
Todoist is a t-do lis manager extraordinaire. It can basically help you organize your entire life. Millions of people use Todoist to keep track of anything and everything. However, not only can you use it to search, schedule, and add tasks, but it's loaded with useful features and IFTTT integrations to help you stay on top of everything and simply get more done.
Rescue Time
Need help staying focused and productive? Rescue Time may be able to help. This browser plugin and time management program includes a personal analytics service that tracks how you spend your time online and gives you tools to increase your focus and productivity while improving your work-life balance and overall quality of life.
Google Hangouts
As the search giant's answer to Skype, Google Hangouts is a great platform for bringing conversations to life with family and friends around the world. You can connect via video with anyone you want on any Windows PC, Mac, Android, or iOS device.
OneNote
OneNote is a free note-taking app from Microsoft that many feel is even better than Evernote. Designed for freeform information gathering, it allows you to gather notes, screen clippings, drawings, audio commentaries, and pretty much everything you want across all of your devices. it also allows you to customize your note layouts and drag and drop individual note elements anywhere you want. You can even drop several pieces of media into one note. Pretty neat indeed.
Google Keep
Google Keep is a simple note-taking platform that's much more lightweight and streamlined than OneNote and Evernote. Launched in 2013, the Google Keep website and mobile apps allow you to easily create and store tasks, lists, notes, photos, and audio. You can use them whenever you want or share them with family and friends via any computer, Android, or iOS device.
Upwork
If you want to get the most out of your day and boost your productivity in the process, outsourcing some or all of your tasks might very well be one of the best decisions you could make. As the world's largest freelance website, Upwork is the perfect place to hire freelancers for almost anything imaginable web or business-related. Just post a job description explaining the tasks you need done, which can be anything from graphic design to making reservations, sort through all of the proposals you'll receive, and choose the person you feel is best. That's all there is to it.
Microsoft Office 365 Online
Microsoft Office has been a mainstay in homes and offices around the world since what seems like the inception of the Internet decades ago. Now, Microsoft is offering a free version of Word, Excel, PowerPoint, Outlook, OneDrive, and all of its most popular Office apps. While the free version has less features, it's a great way for anyone to access files and edit them from their browser. it's also a great way for people to collaborate and work together on documents. Collaborating with Microsoft Office 365 Online is free, and since you can save files to One Drive, sharing and working with others has never been easier.
Join.me
Join.me is an easy-to-use screen-sharing website. It allows you to share the screen on your Mac, PC, or smartphone with up to 250 others, making it great for web conferencing, online meetings, conducting presentations, team collaborations, and the like. The free version of Join.me is almost too good to be true as alternatives like GoToMeeting and WebEx can cost a pretty penny. Its simplicity and ease of use is also a plus. In fact, you can set up a screen sharing session with a few simple clicks. You don't even have to register for the site!
Soft Murmur
If you're like many who work better with a little ambient noise going on in the background, Soft Murmur might just be your new favorite site. Available online or as an app for Android and iOS devices, its dashboard features slidable bars to adjust the volume of each of its five nature sound effects independently for a completely customizable sound. Whether you turn up "Waves" and "Wind" for the sound of a breezy beach day or "Thunder" and "Rain" for the soothing sound of an afternoon storm, it's sure to channel you into a more relaxed and focused state of mind.
Online Privacy
Tor
Technically, Tor isn't a site – it's a browser. However, it's not any ordinary browser. By bouncing encrypted messages through a huge obfuscation network of computers, it's able to make you anonymous and protect your privacy online. Best of all, it's free, proving you don't have to spend money to safely browse the Web.
Have I Been Pwned
This is a great site to see if any of your personal data and account information has been compromised or leaked by a data breach. There's no need to register, enroll, or anything like that. Just search the site's database by entering your email address. If you've been compromised, you'll be able to see which data has been leaked, allowing you to take action and secure the accounts. It's quick, easy, and most importantly, it works.
BleepingComputer.com
Computer acting up? Think it may have been infected with malware or a virus? If so, you should pay BleepingComputer.com a visit. This computer help website is the place to go for answers to any technical and security-related computer questions. From the latest security news to updated malware, ransomware, adware, and virus removal guides, you'll find the technical support you need at BleepingComputer.com.
LastPass
Managing all of your passwords is tough. You know you're supposed to use different passwords for different sites and change them periodically, but trying to keep track of them all can be downright impossible, right? We agree, but fortunately, LastPass can help. It's one of today's most popular password managers. With LastPass, you can generate passwords, encrypt them, and safely store them under lock and key. When logged into LastPass, you can easily log into other accounts without having to remember the passwords for each. Needless to say, it's about time to throw the Post-Its away.
JustDelete.me
As its name suggests, JustDelete.me is a handy website for getting rid of different social media and other accounts with a minimal amount of effort and fuss. Have an old account for some shopping store you opened one Christmas season a decade ago? Do yourself a favor and visit JustDelete.me.
DuckDuckGo
Google is without a doubt the leader in search. Many of the Web's largest companies have tried to go up against the "Big G" and failed. To say DuckDuckGo is a small company is an understatement. It's a one-man band, yet it's managed to become one of the most attractive and secure Google alternatives today. Rather than dealing and messing around with maps, email, social networking, and real-time results, it's a simple, no-nonsense search engine with a no-nonsense privacy policy as well. Not only does DuckDuckGo have a strict no-logs policy, but it also anonymizes your searches for a truly private and secure search experience.
TOS;DR
Short for Terms of Service; Didn't Read, TOS;DR is a cool project that analyzes boring, dry, and unreadable legalese (aka: Terms of Service notices) and transforms them into something much more readable and succinct. It's great for anyone wanting to take an active role in overseeing the use of their data and protecting their privacy.
Images
Unsplash
Nowadays, photo sharing websites are springing up everywhere. However, despite claiming to be different than the next and better than Flickr, the grandfather of the bunch, they all pretty much do the same thing: allow you to interact and share your photos with others. This is where Unsplash comes in. It truly is different. When you subscribe to Unsplash's mailing list, you'll get 10 professional, high-resolution photos every 10 days for free. Of course, you can still use Unsplash the traditional way by browsing through shared photos and downloading the ones you want. You can even group your liked photos into different categories for multiple collections.
Further reading: Free stock images
Shutterstock
If you've ever searched for stock photos for a website or any other project, chances are you ran across Shutterstock more than once. As the industry's top stock photo agency, Shutterstock has a vast collection of over 95 million royalty-free images at super low prices. With a huge library of cheap, high-quality stock photos in a variety of categories, Shutterstock is hugely popular and pretty much impossible to avoid when on a stock photo hunt.
News
BBC News
BBC News is a world leader in current affairs and broadcast news. In fact, it's the #1 broadcast news organization in the world, generating 120 hours or more of TV and radio programming every single day. The BBC News website is equally popular and arguably just as busy. As one of the UK's top news websites, it's read by over 25 percent of UK residents and 14 million people worldwide each month. With great written content and a ton of video and radio content as well, it's the place to turn to stay up to date on what's going on not only in the UK but the world.
The Conversation
When it comes to in-depth research, analysis, and news on a huge variety of topics, The Conversation is hard to beat. While it sounds like a network morning show, it's actually a website consisting of nothing but editorials and insightful commentary from professional academics. That said, what's particularly great about The Conversation is the fact that it often publishes a number of articles on the same topic in order to provide several different angles and perspectives. If you want to stay well informed about the true issues affecting our world, simply join in on The Conversation.
Reuters
Reuters is the place to go for up-to-the-minute news releases. With several Pulitzer Prizes for its international reporting, Reuters is heralded as the least biased news agency in the world, putting it in a class all its own. if you want objective reporting with zero spin and few loaded words, Reuters is worth checking out.
Hacker News
It may seem like a run-of-the-mill technology news aggregator at surface level. However, upon further inspection you'll discover a technically savvy community full of insightful and unique perspectives on hacker-related news. You won't find the information at Hacker News at any other major tech news site.
FiveThirtyEight
FiveThirtyEight's founder, Nate Silver, won appraise for his eerily accurate prediction of the 2012 presidential election. As a statistician, he created FiveThirtyEight to provide a much-needed news blog with a data-centric perspective. With compelling news stories on politics, the economy, technology, sports, and more, it's great whenever you want a more sober take on the news than the major 24-hour news networks provide.
Google News
Not surprisingly, Google News is one of the globe's largest news aggregators. It continuously pulls top stories from around the Internet to provide a constant stream of the latest news articles from a massive number of news and magazine publications. As the brainchild of one of today's top tech companies, Google News also employs a little secret sauce and statistical data to handpick and deliver the articles you're most likely to enjoy.
Reddit
If the Internet was a newspaper, Reddit would be the front page. It basically serves up the internet's best articles and news stories in one convenient place. However, in addition to a continuously updated feed of the Internet's best viral videos, fun stories, and breaking news, Reddit also incorporates a social aspect through the use of social voting and user-generated news. That's right; at Reddit, anyone can add a description, post a link, and review and rate each link you visit. Just be forewarned, at Reddit, anything goes. So, if you run into some content that's a little NSFW, don't say I didn't warn you.
Quartz
Quarts is another great website for news, videos, obsessions, and ideas. In fact, it offers some of the most thought-provoking and intelligent journalism on the Web. In essence, it's a constantly updated business person's guide to the global economy. With a decidedly global-centric approach, it provides smart news stories on a variety of hot topics ranging from science and technology to business and the financial markets. At Quartz, you'll always leave feeling more informed than you were when you arrived.
Software
Adobe Creative Suite
From Adobe Reader to Flash and Photoshop, Adobe creates a lot of software programs. Although most people know about the programs I just mentioned, Adobe develops a lot of other programs too. In the past, buying all of the programs in the Adobe Creative Suite would cost a mall fortune, but the suite is now available on Adobe's Creative Cloud platform on a subscription basis. Plans start from $9.99 a month, making it a great option for those on a budget. There's a total of 16 programs in the Adobe Creative Suite, so it's definitely a good deal any way you slice it.
AlternativeTo
Remember when the GrubHub delivery fee was only a buck? No, well I'm not sure if that was ever the case. However, if an app you use has upped its prices or isn't quite giving you what you need, AlternativeTo is worth a look. With this great website, you simply type in the name of the website or app you want to replace, and it will dish out several similar alternatives to have a go at. For most sites or apps, it will list crowd-sourced recommendations for mobile apps, desktop computer software, and web-based software, giving you dozens of options for almost any app you want to replace.
GitHub
In many eyes, GitHub is one of the world's best software development platforms. It has brought together some of the world's best talent to create a gigantic community of program and software developers who use their collective knowledge to build and discover better software. This makes it a popular platform for the development of open software projects. Users get access to contributor stats, downloads, commit logs, version history, and more to collectively create better software.
SourceForge
SourceForge is similar to GitHub. It's also an open-source platform where you can develop, download, and publish open source software projects for free. As one of GitHub's main competitors, it also has a huge directory of open source software and applications available for fast and secure download.
File Hosting
Dropbox
Dropbox is a popular and easy-to-use cloud storage and file hosting service. You use Dropbox just like any other folder you have on your computer, except each file you save to your Dropbox is synced to any other devices linked to your account. In other words, it's a modern workspace created to minimize your busy work, allowing you to focus on what matters most. It comes complete with cloud storage, personal cloud, file synchronization, and more.
Mega
Mega is another popular file hosting and cloud storage service offered via a simple and easy-to-use web-based platform. With fast downloads, file encryption, a mobile app, and a whopping 50 GB worth of free storage at signup, it's arguably the best file hosting and cloud storage service on the Web.
HighTale
I don't know about you, but I hate those file size caps that make you send multiple email documents when you could have just sent one. HighTale solves this dilemma. In addition to letting you preview websites and documents and keep all of your creative projects in one convenient and secure location, this file host allows you to email large files up to 2 GB in size.
ZamZar
ZamZar is a great file conversion tool that allows you to convert a variety of file types without downloading a single piece of software. You can use it to convert files in many different image, video, audio, and document formats. In fact, it supports over a thousand conversion types. Plus, it's free, which is always nice.
OneDrive
They might not admit it, or maybe they would, but OneDrive is Microsoft's answer to Google's wildly popular Dropbox file hosting and cloud storage service. It's part of the Office Online suite, and it allows you to store, share, and edit your files in the cloud across multiple connected devices. If you use Microsoft products, OneDrive is a great resource worth using.
Google Drive
Google Drive is like a virtual hard drive. Just like OneDrive and Dropbox, you can use it to host, synchronize, edit, and share your files from any internet-connected device.
Education & Learning
Treehouse
Its mission is a simple one: to provide affordable technology education to everyone everywhere in order to help change lives and the world one person at a time. Okay, maybe it isn't that simple, but it's definitely noble. The Treehouse online technology school offers a myriad of beginner, intermediate, and advanced courses in game, mobile, and web development. With expert teachers and apprenticeships available as well, it's the perfect place to learn coding skills and prepare for a career in the in-demand tech industry.
YouTube
If you want to learn about anything or how to do anything, and I mean anything, you'll more than likely find several quality YouTube video tutorials ready to enlighten you. From changing the headlight on your Toyota Camry to learning how to speak Spanish or code in Javascript, YouTube covers everything.
TED
According to TED, ideas are worth spreading, and we couldn't agree more. To put this motto into action, the good folks at TED created a wonderful online platform for inspirational talks, short video lectures, and a variety of educational lessons. Each video includes expert speakers discussing everything from business and philosophy to engineering, science, technology, and the arts. It basically gathers the best ideas from the Web and shares them to provide invaluable insight into the ambitions of today's scientists, engineers, artists, philosophers, and explorers.
Ted also offer a series of lectures and lessons tailored for a more local and geographically specific audience, under the name of TEDx. These are sometimes aimed at areas considered to be 'fringe' or niche subjects, rather than the big questions.
Kialo
Relatively new to the scene, Kialo is a place where you can freely join in-depth discussions and debates about a bevy of interesting, philosophical topics. While this alone is enough to bring out the inner-Descartes in just about anyone, Kialo really shines in the way it structures its discussions. Points of debate are separated into pros and cons, and you can click on any of them to view or contribute to the pros and cons of the particular point. It's a pretty neat way of gaining a more in-depth understanding of a variety of topics.
Open Culture
True to its name, Open Culture is a website devoted to humanities and cultural education. It's completely free and has a huge number of online courses, audio books, ebooks, videos, language lessons, and more. When it comes to cultural education, Open Culture truly is one of the best free resources out there.
Udemy
If you're on a mission to learn a specific topic and have some money to spend, Udemy might be worth checking out. It's basically an online learning marketplace with a ton of paid video courses covering every topic imaginable. In fact, as of now, there are over 80,000 video courses on Udemy, making it a solid resource to think about. Despite offering paid courses, the prices are really quite reasonable, and some courses are available for free.
Quora
Search engines are great for factual, cut and dry answers. However, sometimes the best answers come from the opinion and expertise of a smart or experienced person, or better yet, several smart or experienced people. Quora allows you to ask these savvy folk questions about literally anything and receive answers full of knowledge and insight. Perhaps the best question and answer website on the Web, it's a place where people can share knowledge and help others better understand the world. Often frequented by influencers in a variety of industries, it boasts some of the highest-quality responses you'll find anywhere online.
Make
Make is an amazing site that's great for DIYers. With a wide-range of tutorials designed to help you dive deeper into the maker/DIY culture, it encourages you to get involved in everything from electronics to woodworking and celebrate your inherent right to hack, tweak, bend, and shape, any technology or natural resource to your will.
Information Is Beautiful
Information Is Beautiful is arguably the Internet's best data visualization website. It manages to distil complex data into remarkable infographics that look great and will definitely teach you more than a thing or two.
StackOverflow
If you want to learn to program, ask StackOverflow. If you're trying to program but get stuck, ask StackOverflow. See the pattern? StackOverflow is where developers go to learn, share, and launch their programming careers. Not only is it one of the largest online communities for programmers and developers, but it's also one of the most trusted. Between its active community of expert developers and massive searchable archive of topics and tutorials, it's an outstanding resource for both budding and experienced programmers to contribute and enjoy.
After Hours Programming
After Hours Programming is another great resource website for programmers and developers. Here, you'll learn the difference between programming and other aspects of web development. Massive companies like Google, Amazon, and even Walmart have teams of hundreds working on their sites around the clock, and many of them have never written a single piece of code. After Hours Programming recognizes this and was created to help you become a well-rounded web developer by fully understanding what these other people do. Plus, they teach a lot of cool coding stuff too.
Khan Academy
What began as a simple series of online math tutorials for Salman Khan' s cousin in 2004 has now blossomed into the largest school of any kind anywhere in the world. It just so happens to be over the Internet. The Khan Academy is basically a one-man online university where Mr. Khan offers thousands of free lessons broken down into visually stimulating 10-minute chunks. Most of the lessons revolve around math and science, allowing you to learn about everything from linear algebra to Python. With recent funding from the Bill and Melinda Gates Foundation as well as Google, its future is certainly bright.
Coursera
Wit Coursera, you can browse, enroll, and take online courses from over 80 different universities and educational organizations from a single convenient place. The courses take the shape of interactive textbooks and feature lectures, projects, and quizzes for a well-rounded learning experience. Best of all, you're able to earn valuable credentials from some of the nation's top companies and universities, including Stanford, Yale, Michigan, IBM, and Google just to name a few.
Duolingo
Duolingo is without a doubt the best free language learning tool. It makes learning a language fun by turning it into an engaging game you'll want to play again and again. Before you know it, you'll be speaking Spanish, French, Italian, German, Russian, Norwegian, Dutch, Portuguese, Vietnamese, or any of several other languages just like a local. For non-English speakers, there's an option to learn English as well. Plus, there's a mobile app, so there's no excuses not to expand your linguistic horizons.
The app is offers both free and premium subscriptions for those that want to take their learning more seriously. While learning, the lessons offer you the chance to go over any areas where you have made mistakes to encourage the learning. As you progress you are also given the change to go over old lessons to refresh and build on the fundamentals as you go. I found this app every bit as useful compared to lessons when I was learning Spanish, with the exception of group practice.
Masterclass
Masterclass is an annual subscription website that offers some exceptional courses for people looking to add some extra skills to their repertoire. The thing that sets Masterclass apart, is that the hobby and interest courses they provide are delivered by world leaders in their field.
You can take a course on scientific thinking delivered by Neil deGrasse Tyson, or a cooking course provided by Gordon Ramsey or Aaron Franklyn if you love your BBQ. Perhaps you want to learn to sing, well Masterclass will deliver you a course by Christina Aguilera!
There are over 180 online courses to choose from, each delivered to you from experts in their field and with a subscription you get access to any and all of the courses that you want to learn.
Instructables
Ever want to make your own chandelier? How about a robot, or perhaps a hammock? Regardless of what you want to create, Instructables has you covered. It's a cool website with thousands of guides for making just about anything. If there's something you want to make, Instructables can show you how. It has online classes, step-by-step instructions, and a vibrant community of DIY creators who are always eager to help.
Search
Tin Eye
Ever see a great photo and wonder where it came from? TinEye can help. This nifty site uses "reverse image search technology" to scan the Internet for similar images to the one you've submitted. It's great for finding additional images that are part of a series, other places the image may have been published, and uncropped or higher resolution versions of specific images you like or may want to use. As far as image search engines go, it's one of the best around.
Google
There's really no need to expound too much on Google. Unless you've been living under a rock for the past two decades, you know what it is, what it does, and what it's about. As the world's largest and most used search engine, it handles over three billion searches every single day. This includes everything from videos and images to static webpages and even maps. If you need to find something, Google will find it quickly and accurately. There's no denying it's the best search engine in the business.
Wikipedia
Wikipedia is much more than a free online encyclopedia. It's also one of the largest repositories of knowledge to ever be constructed. Created, edited, and operated by volunteers around the globe, Wikipedia is home to some of the world's largest collaborative reference projects. Whether you want to know about advanced mathematics or Alexander the Great, Wikipedia should be one of your first stops.
Wolfram Alpha
Want to watch a complex physics equation get solved step-by-step, see the electron configuration of carbon, or learn any number of odd facts about virtually anything? No problem at all. Wolfram Alpha is an outstanding computational knowledge engine with a uniquely sophisticated and bizarrely broad set of features, making it an instant amongst students and anyone with s curious mind. Utilizing breakthrough technology and an extensive knowledgebase, it curates data from sites around the Internet and serves it up in list form without having to click through a bunch of links like you would need to do with Google or Bing.
SkyScanner
Searching for flights can be a real pain in the you know what, but SkyScanner makes it easy. The free service makes it possible to simultaneously search a massive number of airlines to find the best deals on domestic and international flights. You can either search for airline flights on a specific day or view the prices for an entire month, giving you the flexibility you need when working on the logistics of planning a trip. It's a real time saver.
Shopping
Amazon
You know all about Amazon. Everyone does. If you want something, Amazon has it, and chances are they have it at a very reasonable price. The ecommerce giant has the world's largest selection of books, videos, music, magazines, apparel, accessories, consumer electronics, and much, much more. With quick two-day shipping to your door as well, it's hard to beat.
Ebay
Some call it a 21st century flea market. Others refer to it as the world's largest garage sale. Both comparisons are good ones. Ebay might not be the ecommerce superpower it once was, but it remains a popular website for bargain hunters around the world. In fact, Ebay processes millions in transactions each and every day. Like Amazon, you can buy and sell almost anything on Ebay, including cars, electronics, fashion and apparel, pet products, baby items, collectables, and just about everything else. Sellers can choose to sell their goods at auction with the "Make Me an Offer" option or straight up with a "Buy It Now" price.
Etsy
Ebay may be the modern-day version of a flea market or garage sale, but Etsy has the crafts covered. Basically an online crafts fair, this female-focused, craft-centric ecommerce website features thousands of artists selling their wares. A little searching will bring up some fantastic, unique items for your home or wardrobe. If you want to express who you are with beautiful and unique vintage and handmade goods, Etsy is the place to get your shop on.
ThinkGeek
Speaking of unique, ThinkGeek is an internet staple for computer enthusiasts and self-described "geeks" looking for any nerd-related apparel, gadgets, home/office products, collectables, and more. The website's selection of dorky goods makes for great desk toys and gifts for anyone proud to showcase their inner-nerd.
NewEgg
NewEgg specializes in selling inexpensive consumer electronics. Thanks to their ability to underbid large, non-specialty stores, it's the place to go to find great deals on computers, computer hardware and software, cameras, smartphones, and other consumer electronics products. You can even find appliances, watches, sporting goods, and more. In addition to new items, NewEgg also sells refurbished goods for really great deals as well. Regardless of what you're looking for, if you fancy yourself a bargain-shopper, NewEgg is worth checking out.
ViaBox
Rather than being just another online store or ecommerce shopping site, ViaBox taps into the growing online shopping trend and benefits shoppers another way. How so? Well, with ViaBox, shoppers living outside the US who are normally restricted from region-specific stores and deals are able to register a US address and shop away. ViaBox simply lets people ship purchased items to their address, and then ViaBox collects the parcels and ships them to customers abroad. As the world largest package forwarding service, thousands of people around the world use it to receive a free US address and shop online at US retailers.
ThisIsWhyImBroke
ThisIsWhyImBroke is a candidly fun and unique free online magazine operated by a group of geeks who have way too much fun window shopping online. If you want to find some of the coolest stuff on the Web, this is where you go. The geeky guys and gals at ThisIsWhyImBroke don't want to stuff lame products down your throat. When you visit, you'll only see interesting, unique items and geeky gifts they feel are too cool not to be shared. You don't actually buy anything from the site, you just find them there, and the site earns a small commission for every product referral they send. However, this shouldn't dissuade you from checking it out.
Overstock
Overstock is an upscale bargain shopper's dream come true. As Amazon's little brother and a third-party clearance center, it takes surplus brand name and designer goods off the hands of retailers at a discounted price. They then pass the savings on to you, the consumer. Here, you can find Tag Heuer watches, Samsung cameras, Nine West shoes, Calvin Klein clothing, Vera Wang jewelry, Callaway clubs, memory foam bedding, designer travel gear, and much, much more for often 50 percent less than retail. They offer the best home goods and designer brands at the lowest prices you'll find anywhere on the Web.
StockX
The limited edition market is huge as more and more people are ponying up for limited edition sneakers, handbags, watches, and gear. if you want to find these items, you go to StockX. It's essentially a live marketplace for selling and buying all of the above. Like Ebay, it follows an auction format. Sellers place asking prices, buyers place bids, and whoever meets the asking price gets the item. Pretty simple, right? Wait, it gets even better. Both buyers and sellers can access StockX's historical data to see the past and current selling prices for a specific item. With this level of transparency, you can shop for your passion products more intelligently than ever before.
Craigslist
Craigslist certainly doesn't look like much. In fact, at the first glance of its mid-1990s web design, you might immediately dismiss it as a site with little to no relevance today. However, you would be wrong. This no-frills, barebones US-based classified advertisement website is one of the largest on the Internet, featuring sections for people to buy and sell computers, cars, and almost anything else you could imagine. Other sections include: housing, jobs, resumes, services, items wanted, communities, forums, and events.
Gumtree
Launched by two entrepreneurs during the peak of the dot com boom, Gumtree was born out of the idea to create a classified ads site for transplanted Aussies and Kiwis newly arrived to the UK. Fastforward to today and Gumtree is the UK's largest classified ads website, receiving eight million visitors each month and hosting nearly one million new ads each and every week. Every day, thousands flock to the site to find housing, furniture, jobs, cars, iPhones, and a whole lot more. With well-designed Android and iOS apps, busy social media pages, and excellent live chat support, it's easy to see why all of the UK, not just Aussies, use Gumtree whenever they need a new ride, a place to stay, and a job to pay for both.
Did We Miss Any Awesome Sites?
We're sure you won't argue against the awesomeness of each of these sites, but there are dozens or even hundreds of other equally impressive sites out there also deserving of a spot on this list. So, which of these sites do you like best? Do you have a favorite website that didn't make the cut? Do us a favor and let us know! We'd love to hear from you and use our reader recommendations to keep the list growing and up to date.
If you liked this post, then why not check out more of our great guides.
The following two tabs change content below.
Jamie Spencer
My name is Jamie Spencer and I have spent the past 10 years building money making blogs. After growing tired of the 9-5, commuting and never seeing my family I decided that I wanted to make some changes and launched my first blog. Since then I have launched lots of successful niche blogs and after selling my survivalist blog I decided to teach other people how to do the same.
Latest posts by Jamie Spencer (see all)