Finding out what customers and prospects might want is at the heart of any service or product vendor. Of course, any entrepreneur would want to eliminate surprises from new services or products, especially in a scenario where there is an unanticipated commercial reality check. However, the use of survey tools that target the intended recipients of a service or product is the best way to manage these relationships.
Enterprises can also use the generated feedback to make any change on an issue that can impact customers, and equally improve the current situation. Enterprises that want to survey their target audience should find a survey tool that suits their needs to increase their success odds. Here are the best survey tools that businesses can use to learn more about their customers and prospects.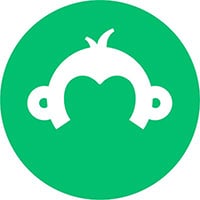 It's one of the most successful and reliable business intelligence tools with more than 40 million subscribers. It offers a comprehensive metric analysis and questionnaire building solution tools that can allow enterprises that don't have coding skills to create question sets and process responses efficiently and quickly. SurveyMonkey enables users to sign up for free and build question sets within minutes.
However, the platform doesn't allow users to access any data collected in Excel XLS or CSV format until they subscribe for the paid option. Its price also hikes if a user wants to use any of its sophisticated pipelines and branching features to generate over 10000 responses per month. Its standard service can cost $46, Advantage $44, and Premier $131 per month. SurveyMonkey also has enterprise solutions for enterprises that want to stay current with the fresh marketing data.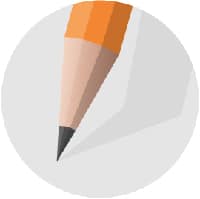 It's a web-based and email survey building platform that undercuts Typeform and makes it easier to create online surveys. Jotform comes with a coding-free solution that any online marketer can master quickly and use to generate any feedback or leads. Jotform has built a client base of over 2 million subscribers in 177 countries in the past 12 years. Its sliding cost scale is usually free for the first five forms in a month and allows up to 100,000 unlimited submission storage and infinite surveys for the Gold service.
Jotform falls under three categories namely Gold, Bronze, and Silver, where silver is the best choice for startup enterprises. Jotform can handle up to 100 payments and 10,000 monthly responses on up to 100 forms for a cost of $39 per month.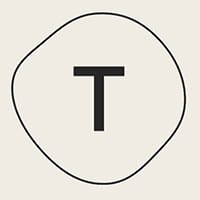 Unlike other survey tools that focus on how much an enterprise can extract or how complicated question sets can be, Typeform takes a different approach. Typeform focuses on user interaction and assumes that the best way to generate leads is to engage the end user. Its approach appears to work excellently, as it allows enterprises to produce four times as much completion rate as what the industry considers standard.
Its pricing starts with a free solution for enterprises that are interested in only ten fields and 100 responses per month. However, its pro version comes with 2GB space for storing responses and eliminates both of these limitations. Each of its pro version is limited to a single user, but corporations can still sign up for its Enterprise deals.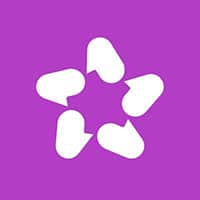 It has a unique selling point that allows users to use Net Promoter Score (NPS) to collect live information. Enterprises use NPS to gauge the strength of their relationship with customers, and AskNicely uses this tool to track that dynamic. AskNicely also integrates with nearly every customer workflow option such as Zapier, Slack, Salesforce, MailChimp, Hubspot, and Zendesk.
AskNicely allows a brand to target a specific customer group, and it has features that can collect customer reaction to a new service or product and present it in real-time using live dashboards. Its cost starts at $299 for 5,000 surveys and ten user licenses per month, but this isn't inclusive of the Salesforce NPS Module. It comes with a feature that let enterprise customers ask for quotes.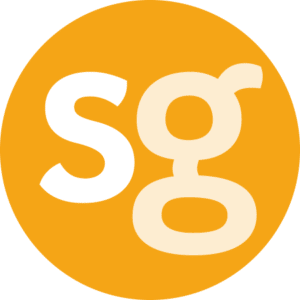 Of course, not all customers use a desktop to respond to a survey, and that's where Surveygimzo comes in. It's among the few survey tools that embrace all access points and platforms that a customer would want to use. Surveygimzo allows users to place surveys on Twitter and Facebook or send as emails, and it can be downloaded as prints and accessed through a QR code.
It comes with design tools that are flexible enough to allow users to create surveys that they can view on PC or mobile device. Surveygimzo can also track responses to encourage contacts to complete questionnaires that they never completed. The basic package can cost $25 per month, while the premium that includes sophisticated analysis and email campaigns can cost up to $84 per month. However, users that are interested in a multi-user license and the whistles and bells can ask for quotes.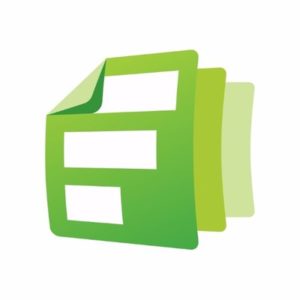 It falls under survey tools that come with an extensive remit. It has an online form tool that allows users to create sophisticated surveys and data-harvest their responses. However, enterprises can still use it for collecting customer feedback on social media platforms and websites. Most companies integrate Formstack into their other sales management solutions to analyze their conversion rate and process their leads. Businesses can also use it together with MailChimp to gather responses from existing customer databases.
It works well as a survey tool, but its templates aren't as many as those of other survey tools. Its prices are categorized into Gold, Silver, Platinum, and Bronze, with the cost of bronze starting at $19 for a single user solution, and it doesn't allow application integration. A ten-user license that comes with the scope for 100,000 submissions and 1,000 forms per month costs $249.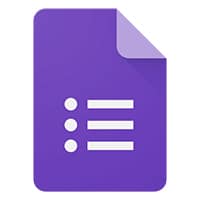 Of course, startups don't need survey tools that are complicated or exotic. They need a user-friendly tool that allows them to ask their customers how they felt about a service or product and things they would like to be improved. Google Forms are adequate tools for a startup with little experience or skill. It uses Google Sheets to store customer responses automatically, making them transferable to database or Excel spreadsheets later. However, its only limitation is that the recipient has to open a Google Account and log in with it to access survey questions.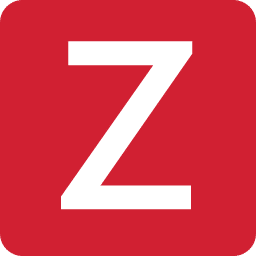 A free Zoho Survey account allows users to create as many surveys as possible with up to 150 responses and 15 questions. However, Zoho Surveys don't allow users to export data and aren't customizable. Its paid version comes with amazing features such as advanced reporting options, email notification, multilingual surveys, and offline surveys.
You can use Zoho Surveys to build your business emperor and understand customer needs and preferences. While free Zoho Survey versions come with a lot of functionality, premium versions are ideal for an enterprise that is interested in a specific platform.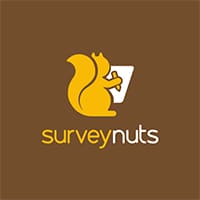 It's the best option for any enterprise that wants to create online surveys as easily and quickly as possible. Users don't need to sign up with them; instead, they can create polls on the vendor's homepage. While SurveyNuts only allow ten questions, users can receive as many responses as they can. Unfortunately, SurveyNuts doesn't allow users to export data or customize their surveys. It takes a couple of minutes for an enterprise to create short one-time surveys with this survey tool.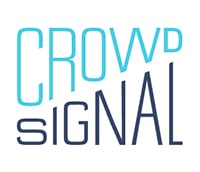 The free version of CrowdSignal offers unlimited responses, questions, and surveys. However, users can only export data and customize their reviews once they sign up for the paid versions.CrowdSignal is an excellent choice for a WordPress hosted site because it integrates seamlessly with WordPress. Upgrading to the paid version removes theCrowdSignal branding, and instead, adds access to email support, data export, and custom CSS option.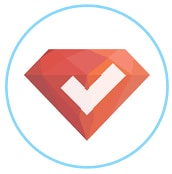 SurveyLegend is a survey tool that let users create user-friendly and beautiful surveys that can be optimized for mobile devices such as smartphone and tablets. Its survey questionnaires have a more polished feel than other survey tools and are used by major brands such as Airbnb, Groupon, and Samsung. The free version of SurveyLegend has a few limitations such as it allows a user to create only three surveys, but one can ask and receive as many questions and responses to the three reviews. Users can export data after signing up for the paid version that starts at $15 per month.

Its free version is pretty detailed and has impressive features. It allows users to create unlimited surveys, and ask and receive as many responses and questions as possible. It also has an option for users to select survey theme embedding and options. Users get plenty of extras with a paid version of Survey Planet that starts at $15 per month. With the upgrade, users can remove print survey results and branding and incorporate images into their survey questions. However, only its pro version allows users to extract data to excel.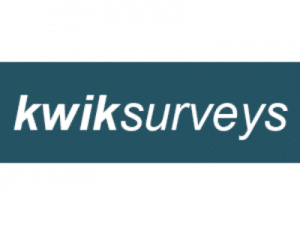 It is a free option that comes with a feature that supports the incorporation of ads into the surveys. While its templates aren't customizable, Kwik Surveys come with over 30 adorable models that allow users to create a floral theme. Users can embed a handful of its simpler designs, and that makes it easier to collect customer feedback and responses. It comes with a simple drag-and-drop editor for creating surveys, and its dashboard is nearly effortless for users to navigate. While it doesn't limit the type of questions a user can ask, it has a restricted answer option. After all, this isn't a significant loss because open-ended questions have no impact on business success.
It also allows users to use multiple file types to export their results, meaning they can use any statistic software of their choice or excel to analyze their results. Instead of seeing the overall results, companies can get useful insights and manipulate the data to put all related questions together or test them for significance. Users may not be able to export their data after six months because Kwik Survey will already have removed it from the record.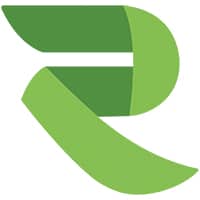 Responster is the perfect survey tool for a firm that wants to survey mobile users. Its question design is responsive to the size of the screen, so respondents don't need to click on any buttons to open a page of question or cramp their thumbs on the screen of their mobile device. It also has a professional and sleek design that can allow users to add their logo to their first page, upload their background image, and brand button with their preferred colors.
The dashboard and build page of Responster is simple, and it makes creating surveys feel a little bit clunky. The question format of the free version of Responster is somewhat limited, but it has a question logic, which serves as a guide for respondents. Responster let users export their data as an excel file, and its built-in chart creation tool gives users full control over the display of their final results.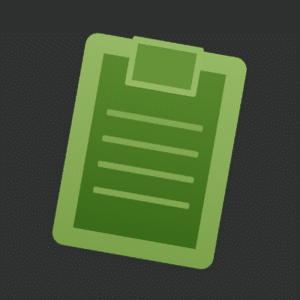 It's a free survey tool that let users create unlimited surveys that don't exceed ten questions and 200 responses per survey. The simplicity of its survey building interface is reminiscent of Windows 2000, and it guides users by adding their queries. However, the free version of Survs don't allow users to add any logic or image to their surveys, but users can mandate answers and give the target audience options of filling the questionnaire. You can also use Survs to run a Likert scale survey questionnaire. In short, Survs is an ideal survey tool for enterprises that want to use short surveys to gather a lot of responses. Its free version comes with a customized report-building function.
It's a survey tool that allows users to place questionnaires across various social media platforms and websites. You can also use Survicate to send out survey questions to a specific target group. It has a broad library of predefined surveys that users can choose from when creating surveys. Its free version comes with a data export option, clear reports, and a maximum of 50 responses per month, but users are allowed to add 200 replies at the cost of $25 per month.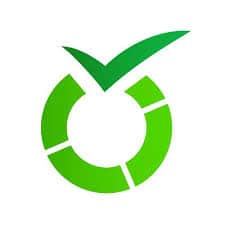 It's one of the best survey tools that any users can run on their server. LimeSurvey is an open-source survey tool that allows users to create detailed surveys, host them on their services, and embed them in either WordPress or Drupal sites. LimeSurvey has any feature an enterprise could want, but users might need to add question sections, dig through menus, and track individual questions. LimeSurvey tool might not win any fashion award, but it is a 100% survey builder that is deeply customizable. It's one of the open-source projects that supports far more languages than many other survey tools.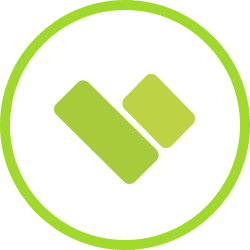 Of course, every enterprise wants to know how customers and prospects think about its services or products. Client Heartbeat is a detailed survey tool that let users engage their target audience with automated surveys that are sent every few weeks or months. With Client Heartbeat, entrepreneurs only need to enter information about their brand or company, and then the app will create survey questions to help find out what customers think about their brand.
Users are free to customize the issues as they would like. After that, users can add the email of their prospects, and Client Heartbeat will send the survey questions automatically. The app lets companies know what they need to improve, who their biggest fans are, and which customers are at risk. Client Heartbeat is a quick way for an enterprise to get actionable feedback from a target audience.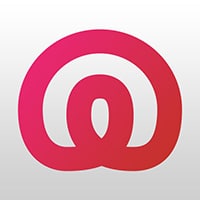 Some surveys can't be embedded in a blog or shared via email. Instead, they're best when respondents fill them out in-person, maybe at a booth or conference or event. You can also walk through a shopping center and talk to employees as they come to work and shoppers as they shop. LoopSurvey allows users to use a simple interface that let them pick the answer type and question when creating their online surveys.
Once a user has deployed the questionnaire on their mobile devices, LoopSurvey has features that display survey questions with large touch-ready buttons and beautiful background images. That allows users to collect responses using their Android or iOS devices and then present them in their LoopSurvey app back in the office.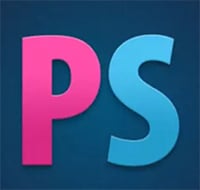 Surveys and polls work in the same way, after all, a poll study is a short survey that often comes with a single question. As such, poll apps are far simpler to develop, since their focus is only on one subject. PopSurvey is a survey tool that takes an approach of a poll app, but it allows users to have as many questionnaires as they need. With only one survey question displayed at a time, PopSurvey appears as simple as a poll. However, it let users add any feature such as a matrix of answers, multiple choices with images, and text answers to their survey questions.
It even has a rule to either branch a survey based on the past questions and answers, and its dashboard allows users to analyze the results that they can share with the target audience. Moreover, PopSurvey records responses as respondents enter them, so users are guaranteed to get all their results even the partially completed ones.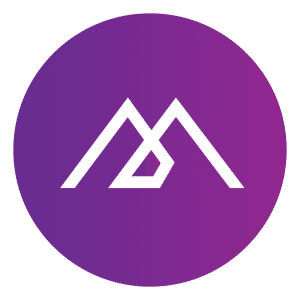 A survey with a plain list of questions and background can appear dull. Instead, Survmetrics offers impactful graphics on each questionnaire sheet to make a poll look more presentable than before Survmetrics allow users to use pre-made templates or create new polls using a survey editor found on its page that comes with a full-width and unique background image. Instead of using theme options throughout the survey, Survmetrics allow users to tweak the opacity, color, and font of their questionnaires.

Perhaps this is one of the fastest options for an enterprise to create together a set of few questions in a survey. It has an editor that companies can use to select the type of questions they can add to their questionnaires. The editor allows users to choose one question, fill in the relevant sections, and then click the 'add new question' button to create survey questions. You can use the 'more options' button to add more features to your survey questions. Obsurvey has a few templates that users can choose from when they want to tweak the design of their survey questions.
Alternatively, users can design their unique models in CSS format. After that, users can get survey answers offline or export them as a PDF and share them online. However, users might need to enter offline entries into the database to consolidate all their responses. While Obsurvey isn't the most advanced or prettiest survey tool, it is a free platform that anyone can use to create simple surveys.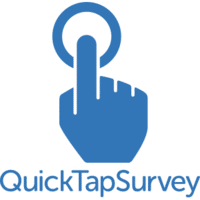 Web-based surveys are reliable, as they let marketers get opinions of their target audience. However, some polls are better filled in person, especially when a marketer has inconsistent internet coverage. QuickTapSurvey is a useful tool that marketers can use to create offline questionnaires that are perhaps even impactful than online ones. Unlike many other survey tools, QuickTapSurvey allows users to type multiple survey questions instead of typing each at a time. It has answer options that are best suited for mobile devices, and users can capture images, scan QR codes, and track location from a survey.
After that, they can deploy their survey questions to either Android or iOS-powered devices, where respondents can fill them out offline and sync their answers once they connect to the internet. They can use the same features of QuickTapSurvey to create online surveys for their web pages as well.
The following two tabs change content below.
Jamie Spencer
My name is Jamie Spencer and I have spent the past 10 years building money making blogs. After growing tired of the 9-5, commuting and never seeing my family I decided that I wanted to make some changes and launched my first blog. Since then I have launched lots of successful niche blogs and after selling my survivalist blog I decided to teach other people how to do the same.
Latest posts by Jamie Spencer (see all)