Poor customer support can break a business. But effective customer service is tough work—it thrives on teamwork.
The challenge?
Most teams don't collaborate effectively.
In one survey, 39% of employees said their colleagues don't collaborate enough. That's why businesses that win do not negotiate their team collaboration or leave it to chance. They find and use solutions like SaaS Labs—Aircall, JustCall, and CloudCall—to satisfy their customers consistently.
I caught up with SaaS Lab's Gaurav Sharma to discuss how Interactive Voice Response (IVR), sales and support team collaboration, and inbound call tracking can deliver the best customer experience for businesses.
As I expected, my meeting with Gaurav yielded a ton of value.
If you stick with me and Gaurav's discussion here, you'll learn how to tool up for customer satisfaction with your remote sales and support teams.
Key Takeaway From The Interview
This interview shares progressive ideas on how businesses can engage their non-desk workers efficiently. It also explains how sales and support teams can deliver the best customer experience.
Here are some key points:
Remote work will lead more businesses to adopt automation which presents a great business opportunity for your SaaS business.

Solve your internal problems, that's an excellent way to discover valuable solutions to offer your customers
Use automation to

increasing your reviews, provide data for insightful analytics, and improve customer satisfaction.

CallRoot allows you to figure out the keyword or Google Ads generating leads and sales for you.

Make it easier for your customers to reach out to the right persons in the team without talking to other people along the way

Build omnichannel solutions that your competitors are not building into their tools to make your tool solve customer needs they want to solve but can't solve with your competitor's tools
When listening to customer feedback be open to making big changes like pivoting your entire business if your customers are using your solution in ways that are different from how you had intended them to use the product. Such feedback shows you the need you're actually filling for the customer, not what you think you should be filling for them.

Interactive Voice Response reduces the amount of effort and time you put into answering customers and marketing calls.

38% of users never leave reviews for products even if they're dissatisfied. So it's important to ask.
My Conversation With Gaurav Sharma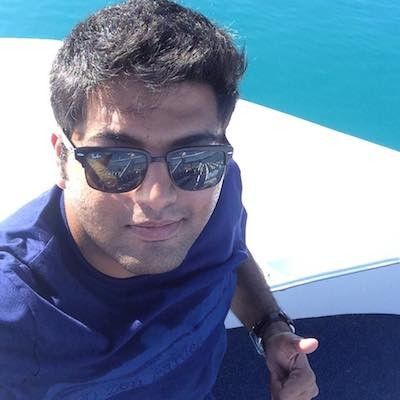 1. You're welcome. Can you introduce yourself, the company, and what you do?
Sure! My name is Gaurav. I've been an entrepreneur for almost the last 10 years. In the last 5 years, I've been doing a lot of angel investing in SaaS companies.
About SaaS labs, we started about five years back. The idea was to create a B2B product for specific job roles, that is sales, support, and customer success. 
And while we were building SaaS labs back in 2016 there was a thesis that every business is going to move to the cloud, no matter what they're using today. 
Every business is going to have remote workers working for them, and every business is going to adopt some sort of automation in different parts of their business functions. 
So that was the idea behind SaaS Labs. And we currently have about four products that are working in the same areas that I just mentioned. We have JustCall, HelpWise, CallRoot, and EasyCalendar. These are our four successful products, but JustCall is the main hit. 
These are bootstrapped companies from the very beginning.
2. Okay, I'm curious, how did this get started? What made you get into this space?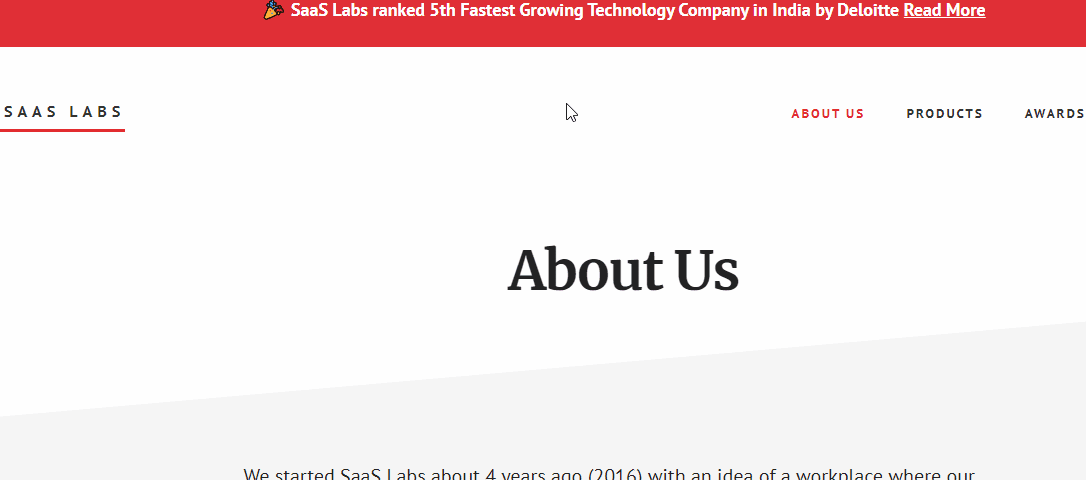 I got interested in the internet and computers very early on. And I got access to the computer and the internet at the very earliest age. 
So, there were some entrepreneurs who really influenced me. For example, there is Sabeer Bhatia—founder of hotmail.com, which was acquired by Microsoft Dell for $400 million. 
This was like 25 years back, that was a trigger point for me. 
And since then I always wanted to build something. Right from high school itself and I started writing code during college. 
While in college, I spent most of my time building products here and there. I built one popular stock exchange software as well, because of that I got a job in investment banking.
I didn't like it much so I left that job, and that was the only job I've done in life in three months. 
And then I built up an analytics product, around Pinterest and Instagram that got acquired. Then I moved to the United States, where I also co-founded another company in the ad tech space that ran for almost two and a half or three years before it also got acquired by the New York Times.  
I decided I will be building products in 2016, and that has been the journey for me. During this journey, I also started investing in a lot of startups and helping them out with their initial traction. So far I think I have invested in about 10 to 12 companies as of now. 
3. I first heard about JustCall, only to find out that it was just a product amongst others. You have CallRoot for marketers and HelpWise for shared inbox. Please tell us briefly how these products work.

Absolutely! So, JustCall is basically a product for support and sales teams. When our customers started using JustCall they used to ask us questions, like do we have a platform where they can also bring in their marketing team so that they can also track inbound calls. 
We thought that seemed like a good idea, and we basically decided to build an add-on on JustCall. But we ended up actually creating a separate website for that product. 
CallRoot is basically an inbound call tracking tool for your marketing campaign. So, you can figure out which keyword or which Google ad or which banner at which airport is actually generating phone calls and sales for you. So, that's what CallRoot is doing, that's an all tracker for your marketers basically.
And you can also do a lot of automation around that safely. So, let's say someone is coming to a website searching for a red dress, You can set up some workflow around it. 
Like if someone came to the website and called you for a red dress. You can do an SMS or something like "Hey, here's a 5% discount coupon," and other automation around voice and SMS through CallRoot.
…CallRoot allows you to figure out which keyword or which Google ad or which banner… is actually generating phone calls and sales for you.
As for HelpWise, it actually came from our own problems. So, once the JustCall support team starts growing, and normally what happens is you start out as a bootstrapped company, but when you start growing, you start sharing your email inboxes with everyone. Everyone has a password for that single email ID, let's say help@justcall.io.
Then it started generating a lot of chaos when the 5 – 10 people managing it. You start sending duplicate replies. You start saying, you don't know who should be taking care of this. 
So that was why we built something internally for ourselves so that we can track, and we can delegate work or emails to different parts of the sales and support team. 
So, that was where HelpWise actually came in. We used that internally for three to four months. Then, we saw that okay, this looks pretty good and I thought there is a good market if we are finding it useful.
There'll be thousands of other companies finding it useful.  So, that was how we launched HelpWise and we saw how our competitors were growing and doing some good business, so we just thought of launching it. So, HelpWise is basically a shared inbox tool. 
We just went a step ahead in this. I mean instead of just doing it for only emails, we went a bit omnichannel. 
We now have this solution for email, SMS, WhatsApp, Twitter, Facebook, and recently we launched Instagram as well. 
So, some businesses can also handle Instagram inboxes through HelpWise. Yeah, So, it's a great tool for support teams.
4. In most review sites, products and services are categorized with alternatives or competitors. Are there times when you see your company in categories that don't quite capture what you're about? If yes, what makes you stand out from your competitor?

I can't think of any particular incident where we were wrongly categorized. I mean I'd have to check with the marketing team. 
But coming to the main point of how we stand out; what's the differentiator for our products.  For JustCall I would say for any early company, I think the first differentiator would be; your focus and love for your customers, right? 
So, in our early days, we used to write customer support as one of the features. We just want to tell people that the way our features can't go down; our customer support will never go down. So, in the initial days that was the only thing we had as a differentiator. 
But over a period of time, we started building internally. For example, we built on our integrations with all other business tools.
We are among the best in the market for all the integrations that we have done with native integrations plus other business tools. 
So, that's one big differentiator that we have. We built our go-to-market strategy from day one. And even today over 80% of our new customers come through these channels, which are absolutely free and authentic. So, that's been a differentiator.
The second is we've evolved a lot on SMS. We saw that a lot of cloud phone systems are not providing great SMS, products or services, or features. So, we doubled down on that and we built a complete suite of features around SMS. 
The third was that we started figuring out what other things our customers will be using in their daily routine, in their office, in their work.
So, we figured out that a lot of salespeople use JustCalls. So, we also built an inbuilt appointment function for them to do that within the system. 
Normally they used to spend extra money on that by using some other tools. So now if you're using JustCall you don't have to spend extra money on any of the tools. You can just use it for yourself. 
That's what we have done with JustCall. Let's say for HelpWise we went omnichannel from day one in a native fashion. 
So, that's been a very big differentiator for us. For example, Help Scout supports email natively, but they don't support other channels natively. So, that's a big differentiator for us. 
Yeah! There are two ways to differentiate your product, one is the kind of love you give to your customers, that's a big differentiator. And the second is obviously on the feature side, on the innovation side. 
You have to think about your customers and build something which others haven't built? So, yeah, these two.
5. Now, back to support and remote teams, I like that you don't leave your users at the mercy of incompetent support team members. The listening, whispering, and barging features are priceless. Please explain the thoughts behind these features and how small businesses can use them more efficiently?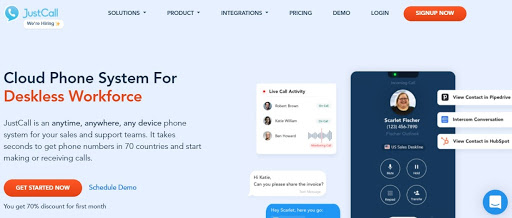 Sure, I think the reason why JustCall came into the picture was actually again from our own problem. So we were running some other SaaS products, and one of my salespersons wanted a US phone number so that he can triple our sales.  
So, I got him a Skype US number. And after two months we didn't see any jump in that also. To fix this problem, we built something internally so that we can listen to the calls in real-time and also coach our salesperson if he was going wrong, and that sort of worked really well. 
We were able to figure out what was going wrong on the calls. That's where the listening, whispering, and barging features came in the first place- from our own problem.
Because to understand why sales are not happening and why customers are leaving bad scores on products. You need to listen; you need to monitor and you need to at times coach the person in real-time. 
The real-time part is very important. So that you can show that person what mistake he is committing and he can just fix the data itself. So, that is where listening, whispering, and barging came into the picture.
For small businesses, they can't hire trainers for their support teams. The bigger companies always have full-time training folks.  Let's say Sales Ops or Support Ops help in the training and everything. Small businesses can't afford that. 
So, they need to use technology. And that's where listening, whispering, and barging features come into play. Where they can listen to different calls, or they can just barge into any call and help their agents do well without hiring anyone full-time for that. So that's something I believe small businesses are gaining in these features. 
6. Some Justcall reviewers on G2 believe the dashboard contains too much information and would like the freedom to set their own parameters. Are there ways to do this already that those users have not explored? If not, what should users consider when extracting data from your call analytics dashboard?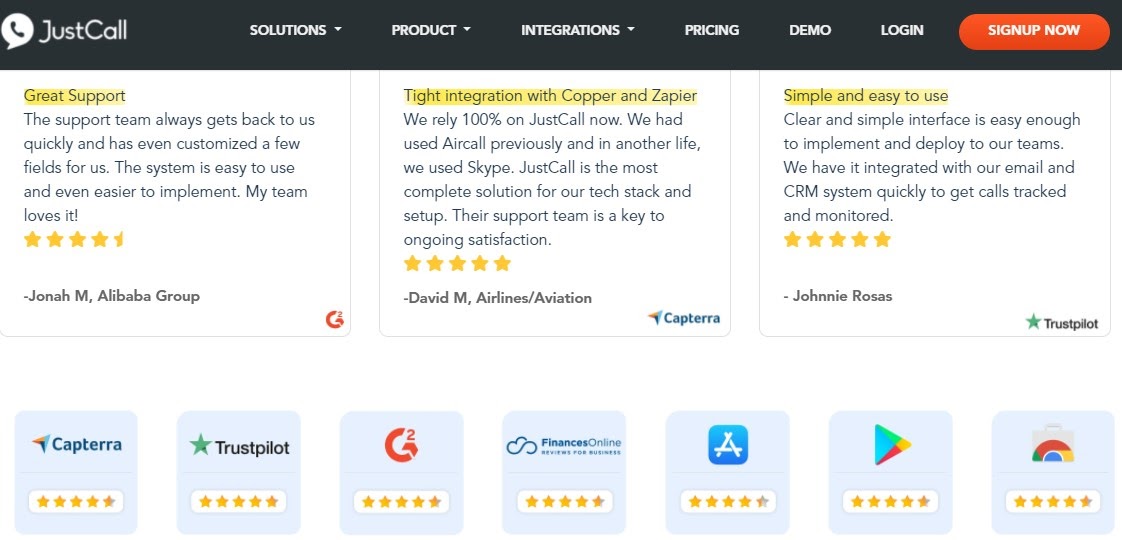 I mean you have done some great research. This is the kind of problem we have been hearing a lot and that is something we have started working on. 
When we started JustCall, it was only about phone calls, taxing simple phone calls. 
So we started with the very basic things, but as the product sort of grew into a platform itself, we started adding a lot of other analytics options in the dashboard. 
And what really happened here is that there are dozens of different metrics that we are showing on the dashboard. And some of the metrics make sense for sales teams, some of the metrics make sense for the support team. 
What we're doing now basically is coming up with an option as you mentioned that people can actually design their own dashboard and their own dashboard views. 
So, if a sales leader is looking at the dashboard, he or she will be able to design the whole dashboard. With their requirements as well as the KPIs that they are tracking. And the same goes for support teams. 
So, when you talk about what users should consider while extracting data from a quality dashboard if you're a customer support person or a leader then obviously service level is very important for you.
You should look out for things like: 
How long your teams take to answer the calls?

How many missed calls are going out there? So that you can reduce the missed calls.

How many voicemails do you have? So that you can address those voicemails in a quick way.
Although, it totally depends on the kind of job profile you are into. 
So if it's a sales team, you will be able to extract data like: 
How many calls do your salespeople make? 

What is the answer rate? 

What's the normal duration of every call? 
So these are some of the data, and that depends on the profile of the person itself. Whether it is sales or support or they can extract these data. 
That's what we are fixing. We are giving out these features to people, that way they can divide the dashboard as per their requirements. 
So that's good research you have done there.
7. About 38% of users never leave reviews for products even if they're dissatisfied. How can a small business owner use your products to retain such customers?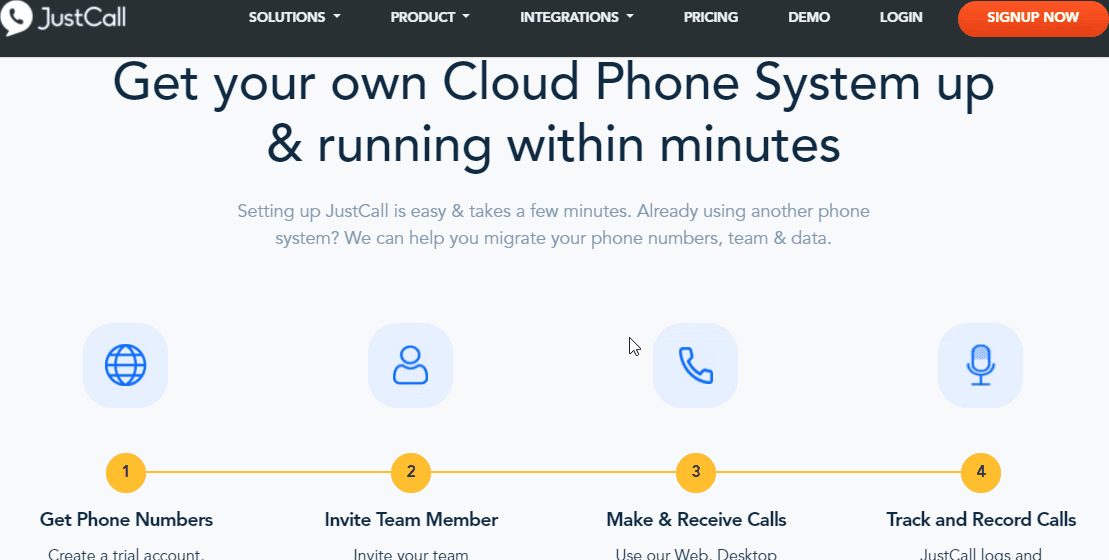 I'll talk in general about what we have been doing, maybe it will be more helpful just to talk about the product itself. 
What we have given in the product is an option for a post-call survey. So if someone is making calls to you, you can also run a survey during the call itself.  
So, your customers can rate you on a scale of 1 to 5. And that's one thing you can always attach to some other tools. You can even trigger an email or something. 
For example, if someone rates your call as 1,  you can trigger an email to that person that, "Hey we heard that you didn't like the call so please let us know, where did we go wrong?"
If someone rates that call as 5, you can kick out an email and tell them that you loved it, that you're loving our services, and everything. Would you mind giving us a review?
…automation plays a big role in increasing your reviews and also figuring out what's going wrong.
Basically, I think automation plays a big role in increasing your reviews and also figuring out what's going wrong. So the first thing that we did and really worked for us was to put together a Net Promoter Score (NPS) tracking or gathering system within our product. 
So, you can use any of the tools available in the market to install an NPS into your product and start collecting data. Then based on those NPS scores which range from 1 to 10, you can then do some automation around different scores.
Let's say if someone is giving you from 1 to 5 on the NPS, you can put together an automated email. That again, "I understand that you like the feature. Would you like to schedule a call with us, so that we can understand what the problem is?" 
Secondly, if it's from 8 to 10 and then obviously the person loving it, then you can also plug in some automation there, you can shoot an email that, "Hey, glad that you're liking it. Here is a G2 link, we will be glad if you can share a review for us."
So, that has helped us a lot in both retention and also making sure that even the happier customer also leaves us a review. Both ways, you have to use automation and a lot of customer service activities. 
8. How can businesses use your Interactive Voice Response (IVR) to personalize customers' experiences? And what do your users think of this feature?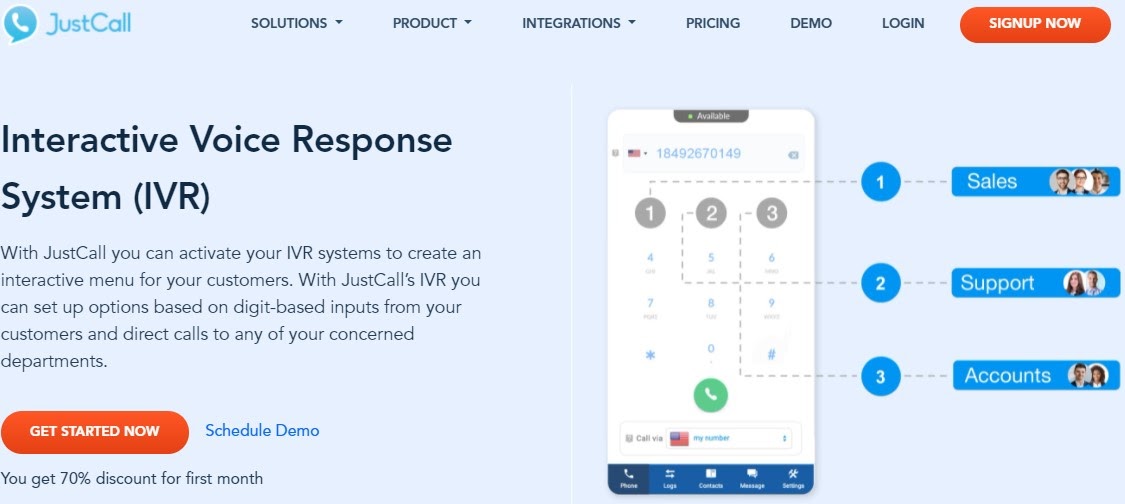 Sure, IVR is one of those features that make the cloud phone system a great investment for any business. Especially for a small business that doesn't have people dedicated to answering their calls all the time.
With IVR you can reduce the number of efforts you have to put in manually to answer a lot of calls.
So with IVR, you can reduce the number of efforts you have to put in manually to answer a lot of calls. For example, let's say you can set up an IVR to build out cold calls to the right people in the team. 
For example, you have a small business with like five salespersons, five support people, and you don't have anyone full-time sitting at the reception. So what IVR can do is when a person calls you on your central line you can press one, for sales, press two, for support.
 And that's where they press one or press two, and it goes out to the right people in the team. 
So that's where you just save that requirement of having a full-time person to answer basically your call, right? 
That's how you can automate a lot of your activities. You can make it easier for your customers to reach out to the right persons in the team without talking to other people along the way.
Right? So that also comes in improving our customer experience. 
The third is you're asking what users think about it. This is one of the most required features for everyone who is coming for our sales demo in our polls. 
So, it's a very popular feature for any cloud phone system. 
I would say every business should have some sort of  IVR going for them. So that they can at least give their customers an easy way to reach out to the right team in the company without talking to a lot of humans. 
I think it's very important for every business to have some sort of IVR in place. 
9. Justcall is trusted by over 6000 companies including Domino's, EY, and more. This already gives you the authority to get new users. So, what did you do in the beginning to get your first users to trust your service?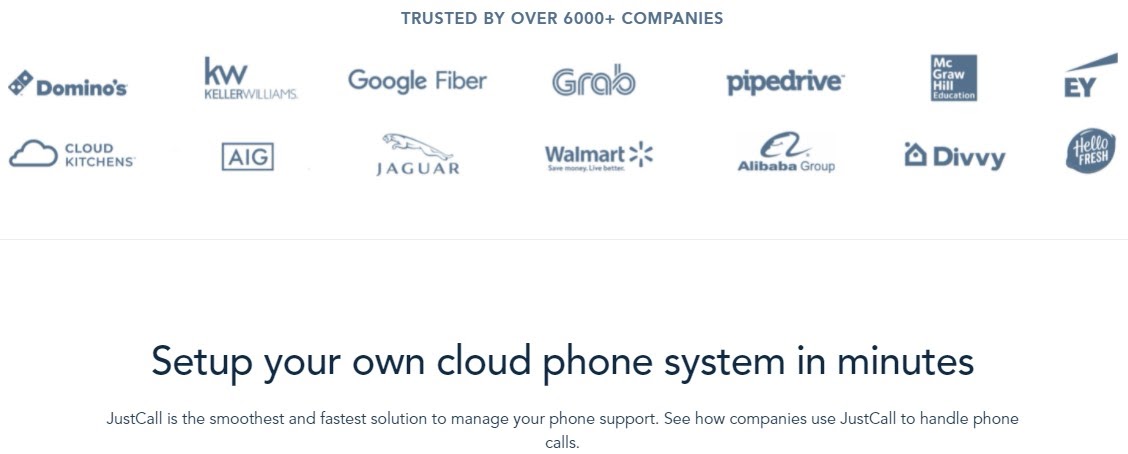 Yeah, in the early days when we were a small team, we started giving amazing customer support.
I, along with my other senior engineers used to answer all the customer support chats. And we used to be awake in shifts 24 hours a day. 
So, if I'm acting for 12 hours some of my other team members will be selected for the next 12 hours, making sure that we give 24-hour support for the customer. 
So, we started working on bootstrapping. While we didn't have many funds, we focused on the low-hanging fruits. So, one must obviously make use of all the other platforms like Product Hunt, Packard news, Twitter, we made of that to create some noise.
The second was, I wrote a lot of blog posts so that we can start targeting some SEO for us. So SEO sort of started doing well for us in the very early days, because I started writing a lot of blog posts like; 
How did we go about our pricing? 

Why was our pricing the best? 

How do we fix that? 
So that we can get the attention of other business people. That was the third thing that really worked for us. And that's where we double down our integrations with other business tools. 
So when we started integrating with other business tools we started getting visibility on their marketplaces. It became pretty easy for us to get some early customers because we were getting discovered on those other big platforms, like HubSpot, PipeDrivers. 
And we were getting all these people almost half sold already because we were there on their app stores marketplaces.
So that brought in some trust. Our customers felt that if HubSpot had approved this app, it must be good. Executing these few things worked very well for us to get our early customers. 
10. What is it you're working on right now for JustCall and all other products?

So, for JustCall, I think we have been adding a new layer of functionalities every now and then. For example, we started with a simple phone system where you can make calls before we added the SMS function. 
Then we added a complete layer of automation around it. The third thing which we are currently working on is insight and intelligence gathering with JustCall. 
For instance, let's say your customer support assistant or salesperson made a phone call and you have this checklist of five things that you want to make sure that your salesperson is always talking about.
For example, the salesperson, making sure that the prospect is talking 70% of the time, and the salesperson talks about three features which are important or XYZ things.
You'll be able to create a checklist of things. And our system will automatically make sure they get our message whether the salesperson has talked about these things in the call or not, and this will make your monitoring of calls even easier.
So now we'll be able to flag your calls, which should be monitored, which should be looked at, and it will be automated.
So instead of checking the recordings of like a hundred calls, your manager will be able to check like five calls, which are flagged by our system that, okay, this person didn't make sure that the checklist was taken care of.
So we are adding a bit of a complete intelligence layer around the calling and SMS. So that other people will be able to do a lot of smart things around it.
Just to give another example, when someone calls you on a customer support number, let's say, it'll be asking, Hey, where's my order, or do you provide phone numbers in XYZ countries? What are office timings? So, our system transcribes the call in real-time, figures out what the person is asking, and gives suggestions to the customer support person in real-time as a popup.
So we're going to help both salespeople and support people with a lot of intelligence around their phone calls. 
Basically, a new AI-powered layer of automation and intelligence is coming soon on JustCall. We have already started some pilots. This will be coming soon.
Coming to HelpWise. We recently launched our biggest feature of the year, the Instagram shared inbox. 
It has been in demand for almost all our Shopify using customers. So that's going to be big. We just started piloting and I think our customers are already loving it. Yeah, So intelligence is something on the cards for this year. 
11. I'm curious. What's one thing that someone has said to you about your business, about any of your products you have on SaaS labs that really got you? What's the best thing someone has ever said to you?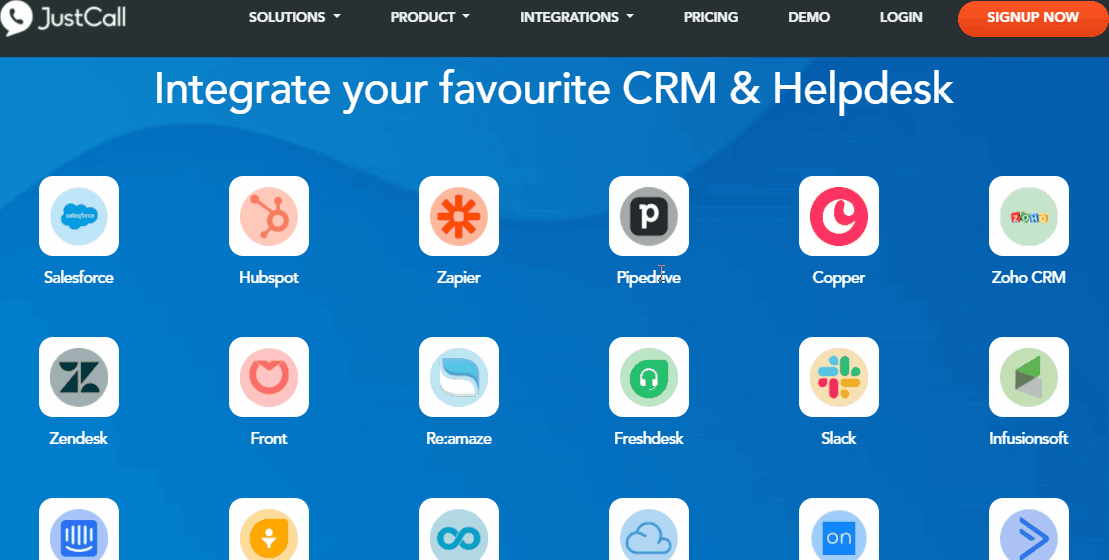 Sure thing. I will share a very interesting meeting I had with one of our lead customers. So when we just started JustCall our positioning of the product was really bad. 
Initially, we didn't start as a support and sales phone system. We started as something really random, like positioning our solution so that export businesses can have international phone numbers so that they can look internationally, something really bad. 
But one of our customers who found us probably on the 20th page of Google search in our early days came to us. He was a US-based businessman, running something like an Airbnb for pilots or something, that sort of investing business. 
So he actually emailed me like, "Hey, where are you guys based?" And I really wanted to meet the guys too. I told him, "Hey, I'm in New Delhi right now." So, he actually came all the way.
At that time he was on his way to Thailand for his honeymoon, but he came all the way to our office and offered us some investment. 
We didn't take the money, but he gave us two great points and ideas that totally changed our game, in fact, everything for us. 
The first thing he told us was, "Hey, why don't you sell it more like a phone system for sales and support teams, because that's how my team is currently using it."
So that made sense. And the second one was, why don't you start automatically logging your calls in the CRM that we are using. 
At that time he was using PipeDrive, and we didn't know what CRM was at that time. So, once he left, we figured out what CRM is. 
We saw what PipeDriver was, and integrated with it. 
And all of a sudden we started seeing traction and that was what we doubled down on, and still 80% of our business, new business actually comes from all our integrations. 
So that was a game-changer for us in the true sense.
12. Wow! Impressive, so another thing is I'm curious. Now I've viewed a lot of things and there's a lot of things to love about what you've done, but are there things that people are not taking advantage of enough? Like you have some tool it's really powerful, useful but people haven't just taken advantage of it. What would that be?

Nice! I think JustCall SMS bot is a very powerful tool. It allows you to add more people to any of your business phone numbers and you can automate a lot of customer queries and sales queries. 
So you should check out the SMS bot, it's in the SMS section.
Secondly, I would say you should check out our product called EasyCalendar. 
It's way better than other scheduling tools in the market. We haven't done much marketing on it and we haven't told anyone yet. We're still experimenting with our early customers right now and improving things. 
So you should check out EasyCalendar. It's a very strong scheduling tool and we're building it into much bigger than that. So you should check those two out.
About SaaS Labs
SaaS Labs is a tech laboratory that experiments with different product ideas and builds solutions to meet business needs.
With products like JustCall, HelpWise, and CallRoots, SaaS Labs provides productivity, social media automation, analytics, and communication solutions that are used by over 6000 businesses.
In 2019, SaaS Labs won the Nasscom Emerge 50 Award and was ranked 5th Fastest-Growing Technology company in India.
Established in 2016, SaaS Labs is committed to an idea of a workplace that brainstorms on different business problems & builds solutions to those problems.
The following two tabs change content below.
Nicholas Godwin
Nicholas Godwin is a technology researcher who tells profitable brand stories that tech buyers and businesses love. He covers technology topics on his website
TechWriteResearcher.com
, and has worked on projects for Fortune 500 companies, global tech corporations and top consulting firms, from Bloomberg Beta, Accenture, PwC, and Deloitte to HP, Shell, and AT&T.
Latest posts by Nicholas Godwin (see all)