The COVID-19 pandemic pushed many businesses online, but 28% of small businesses are yet to have a website. And for 36% of this group, the reason is a lack of technical knowledge.
With the emergence of low-code and no-code development platforms like Boxmode, it's no news that you can build a website with little or no programming skills.
Such platforms allow you to create a modern, functional website that gets your product to market in a short time. And by 2024, 75% of large enterprises will be using at least four low-code development tools for app development. 
In this interview, Max Yarchevsky tells us how Boxmode uses its Online Store widget to deliver the best user experience.
Key Takeaway From the Interview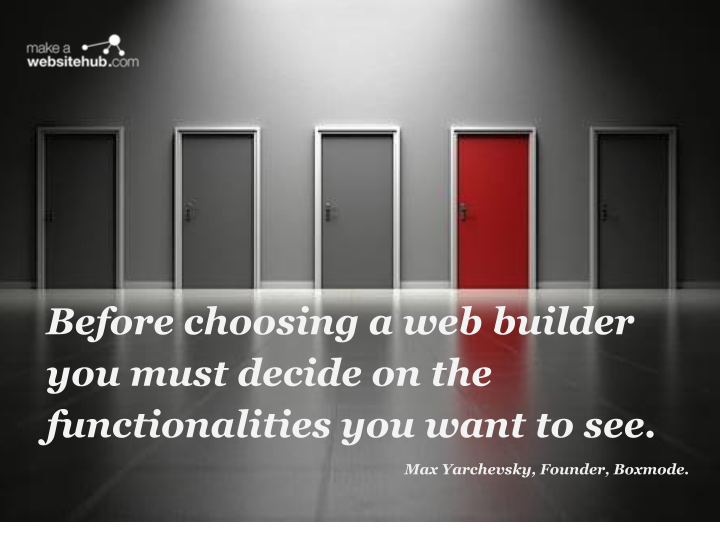 This interview shares ideas on how individuals and small businesses can utilize sophisticated website builders like Boxmode to put their ideas out quickly. Although you can consistently share basic information about your business on social media to generate 74% more traffic and subscribers, your website gives your brand and product an identity.
Here are key points to note:
Before you choose a website builder, first decide the functionalities you need for your project. That way, you'll know how much of your project the platform can complete.

It's impossible to provide the best customer experience for everyone. But strive to satisfy as many customers as possible while figuring out what aspects of your business they want you to improve on, and why.

Online visibility and high search engine ranking are essential for all businesses. So choose platforms that help you track performance and customer behavior.

Migrating to new platforms isn't always fun. So, choose a website builder with functionalities that allow you to scale your business.

Work on the UX of your website because it's the face of your business, whether it's online or offline.

It's always better to try a platform before starting to work with it. So, choose platforms that give you money back guarantees, or free trials to make more informed decisions 
My Conversation With Max Yarchevsky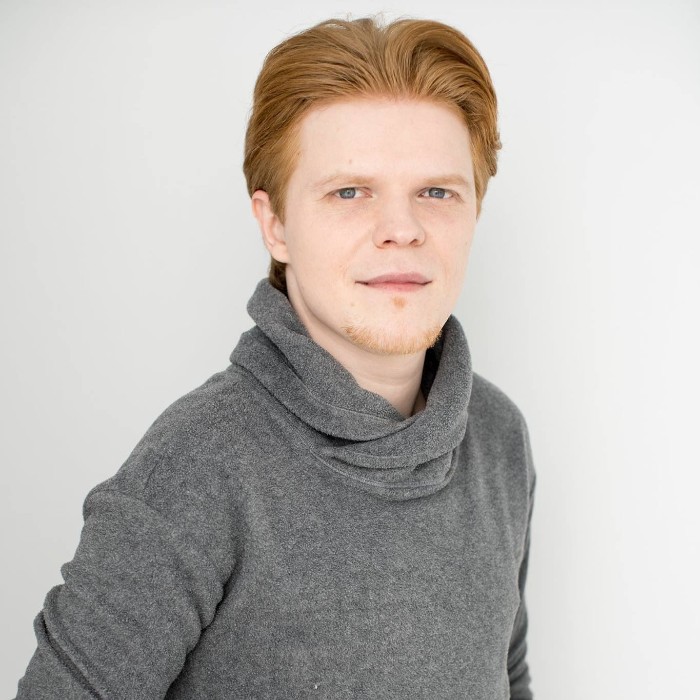 1. Please tell us about yourself and your professional experience.
It's a pleasure to talk to you! My first big project was Depositphotos, which I co-created and guided as a CTO. it's a photo stock platform used all around the world. 
Then, I worked at NING, a SaaS platform for creating social networks. 
Becoming CTO, COO, and then CEO of NING played a massive part in my professional career. Its product has similar functionality to website builders, although less advanced than the current market demands. 
Ning gave me a huge boost of expertise in the website builders market due to its enormous community of experienced creators, who were ready to share thoughts on how the functionality should work.  
In the end, I figured out what makes an ideal website builder. Boxmode was born in 2017 when I wrote the first line of code. 
Then, I gathered together a highly motivated team of skilled and experienced professionals. At first, we worked with a permanent lack of budget. But step by step, we created our minimum viable product, which we released in early 2020.
2. Tell us about Boxmode. How did it start? And why did you choose this name?

Many of my friends and colleagues wonder what made me create a product that has so many equivalents on the market. But, in my opinion, it doesn't. 
At times, when I had urgent tasks, I used a variety of website builders, and I haven't found one that would allow me to create a modern website with the functionality I needed quickly and inexpensively.
This got me thinking about designing my website builder.
We offer niche templates that users can easily customize with widgets in no time. It's like an out-of-the-box turnkey solution for creating projects block by block. The naming actually didn't come easy. We spent quite some time searching for the right one that would reflect the product identity.
Eventually, we asked all our team members to think of the name. One of our product designers, Nikita Evsyukov, came up with "Boxmode," which is a perfect match, so all the credit goes to him. That's how the name appeared. 
Even though Boxmode is very young, we have achieved astonishing results. Now, more than 34,000 registered users across 190 countries are already familiar with our product and are actively using it. 
We received hundreds of reviews and many heartfelt success stories about their experience with our website builder.

In addition, Boxmode received awards from two reputable software review platforms. Comparecamp honored Boxmode with the Great User Experience Award and Rising Star Award, and we received the Quality Choice Award and Trusted Vendor Award from Crozdesk. 
3. I see that you recommend that users start with your free plan regardless of their level of expertise. At what point do your users migrate to the paid plan?
it's always better to try a platform before starting to work with it. See, our free plan includes everything you need to create a simple website and launch it online: a free domain, 1 GB of storage, ready-to-use templates for 21 niches, and, of course, SEO tools.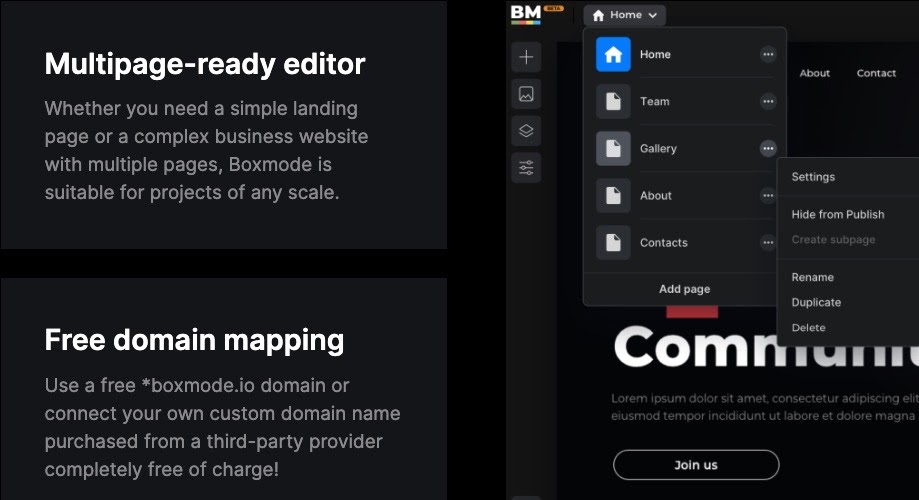 When customers are ready to scale their websites and focus on visual branding, they upgrade to a paid plan. It allows for removing ads, expanding storage space, getting a free personal domain, among other things. 
Such a flow helps our clients make a well-thought-out decision and switch to a paid plan when they are ready. 
4. As a new player in the website builder niche, what gaps did you notice that led you to offer your product and services? Do you have customers who migrated from older website builders? And what were their reasons?

We have conducted extensive market research to see what is missing. A lot of modern website builders have limited mobile optimization. This capability is crucial since more than 50% of users go online via mobile.
If you have a problem with how content or design looks on mobile devices, many website builders don't allow you to customize it, That's a bad sign. Your website is the face of your business, whether you have an online or offline one. And it must provide the best UX.
So, we constantly work on optimizing Boxmode for mobile usage.
Also, we noticed that while many website builders position themselves as easy-to-use, many of them are not. Once you try to personalize your website, you'll either run into screen freezes, too many textures and colors to choose from, or the standard images seen on dozens of websites before. All of this leads to time delays and makes you feel as if you are only free to create as much as the website builder allows you.
We received many messages from users who tried different site builders and found what they needed in Boxmode. 
Some were disappointed with the free version of the builders they used before: they either had UI and UX problems, or limited functionality, or minimal customization options. So, we addressed these pain points in our solution. 
We are happy to know that our product solves specific problems and satisfies users' needs!
5. Most buyers check product reviews to make buying decisions. What challenges did you face in the initial stage of your customer acquisition journey? And how did you respond?

Well, with so many competitors on the market, it's hard to stand out from the crowd. We've achieved our share of recognition thanks to our freemium model, free domain mapping, and built-in SEO settings. 
So, people started talking about us and recommending Boxmode to their friends. The so-called word-of-mouth marketing worked. 
In parallel, we have improved the product and increased interaction with the community. Individual customer support is one of our priorities.

Our product provides hints and tooltips to onboard users quickly and easily. Using the freemium model helped us minimize negative reviews and user frustration. 
We also invest a lot of resources in building strong communities on social media.

Boxmode has a growing number of followers on LinkedIn and Facebook. To prove we are ready to help our clients with any problems on their journey, we constantly communicate with them via webinars, product guides, blog posts.
We benefit from being a startup: We can offer cool stuff for free or much cheaper and grow our customer base quickly. That's what we are doing now at Boxmode.
6.What should users expect from Boxmode's analytics tools as far as SEO is concerned? Are these tools automatically customized? How user-friendly are they?
Online visibility and high search engine ranking are essential for all businesses. 
That's why even in our free plan, we include basic on-page SEO settings, such as automatically-generated sitemap.xml and robots.txt files, meta titles and descriptions, and many more. 
And our paid users will soon enjoy tracking website performance with the help of well-known analytics tools – Google Analytics, GTM, Hotjar, and Facebook Pixel. 
They can connect their Boxmode-based websites to these tools in a few simple clicks.
7. Support for your users on the free plan is via the ticket system. What kind of support do you offer to the paid users?
For users who purchased paid subscriptions, we offer full-scale live chat support 24/7 with a support agent, not a bot.
8. Does Boxmode have e-commerce functionalities? How can small businesses use Boxmode to grow their business?
Right now, we offer basic e-commerce functionality (the PayPal button) so that our users can accept payments and donations from their customers. 
We are preparing the full-fledged online store functionality for release in the near future. It will allow our users to sell physical or digital products on their websites. 
9. What do you find most interesting about your business? What's unique about Boxmode that other website builders don't offer?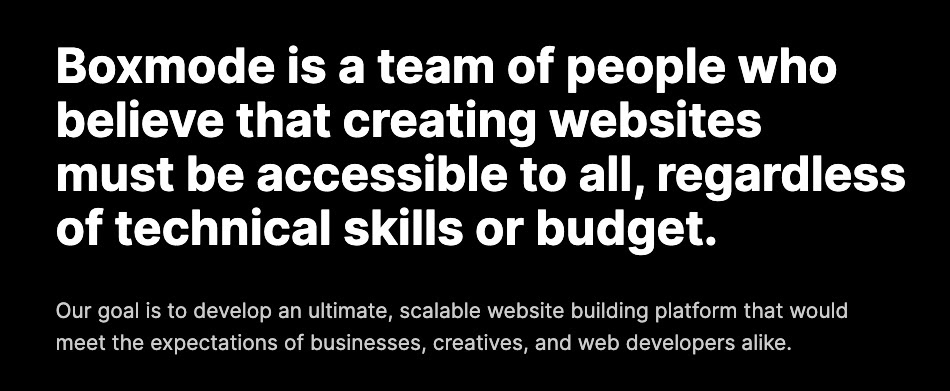 We are designing a website builder according to the newest software architecture principles. Our system, technically, is more like an integration platform, which backs the site builder. 
This is why we are more flexible in adding features, functionalities, or integrating third-party services than others.

Bulky 5-10-year-old site builders (in terms of technology, they are like mastodons) require a lot more work to implement something as outstanding as we plan. So they're already lagging behind. 
We all see that technology is developing at the speed of light, and trends change quickly. Our competitors have too much technical depth and are too bulky to keep up with these advances. 
For them, the only way to stay in the game is to launch new products that meet the technological expectations of today's progressive users.
10. Users' sites are hosted on your proprietary servers. Is this service available for users who have moved from the free plan?

Yes, it's. Our users don't have to pay third-party service providers because we host all Boxmode-based websites on the servers we fully maintain. 
We ensure they comply with all modern security and availability standards. Whether they choose a free subscription or paid one, they will not be charged for the hosting.
11. What should users of Boxmode expect of your team in the coming months? What new features are you working on?
We launched a lot of new stuff in April. First of all, we now have a Gallery widget. With its help, users can add a whole new section to their website — a gallery — or create a brand-new portfolio website. There are seven layouts that best fit all kinds of websites.

The latest improvements also include increased project loading speed and improved image responsiveness. This means that users' projects will load 1.5 times faster. And one more feature that speeds up webpage creation is the default header and footer (no need to add them manually). We also keep adding new templates every month.
As for future releases, there's a lot to expect. We are finalizing the implementation of a set of widgets named Sections. These widgets will make the creation of a website a breeze. Sections will contain ready-made blocks, which you can relocate on the canvas and fill with any content you like.
As I said before, we are creating the Online Store widget, a feature that will let users add a store on a separate project page, select a template for displaying a storefront, change the colors to suit the corporate style, and much more.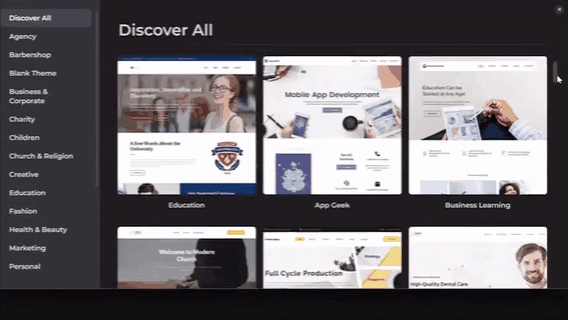 For users with a coding background who want to modify their site at an in-depth level, we will soon offer an HTML extension frame that will allow inserting the HTML code with CSS/JS code tags.
And last but not least, our Blog widget. We live in the era of bloggers, travelers, and storytellers. All of them need to talk about themselves and show their activities online. Creating a blog happens in minutes with our Blog widget, and what's more, this extension provides SEO settings for each post.
So many great things are coming soon! 
12. Can a user on the free plan purchase a customized template if they can't find one that fits their business model without subscribing to the paid plan? If yes, how do they go about it?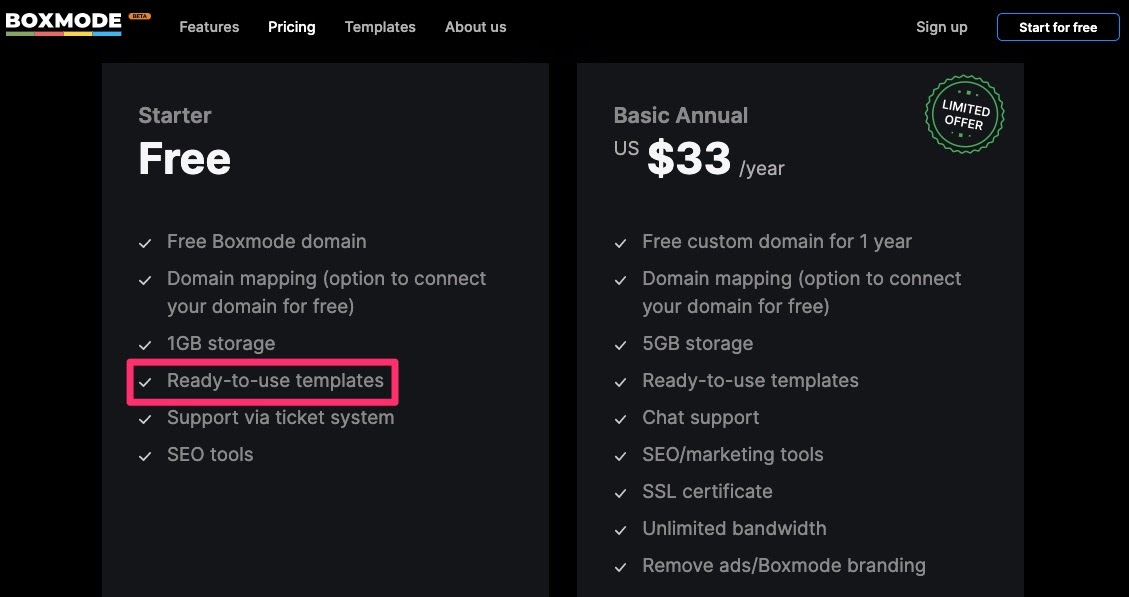 All our templates are free. You can always try crafting a website from the ground up by starting with a blank canvas and adding any widget you like. 
But we stick to a customer-oriented approach, and we will make everything we can to help users find what they came searching for. If none of the proposed layouts catch the user's eye, we will be happy to discuss it to figure out how we can help.
13. What questions should business owners answer before they decide what website builder is ideal for their model? And why?
No matter how straightforward the website builder is, you still have to spend some time on your project. But before you start working with a specific platform, decide what functionality you need.
Indeed, it would help if you clearly defined the purpose of going online: to promote services, share knowledge with users, attract possible customers, or create a charity event. This list can go on and on, so be sure you know why you need a site. 
Be forward-looking; assess the future growth prospects of your business. If you don't need a blog today, it doesn't mean you won't need it in a year. 
Then check out the website builder development you've got your eye on. For example, how often are new features announced? How quickly are they added? How large is the product's community? In general, it's just a matter of how transparent the company is when it comes to communication. 
14. One of your goals is to build a strong community of loyal customers. What are your customers' engagement strategies? How are you ensuring the best customer experience?
Let me start by saying that every company has a different understanding and approach to customer experience. it's impossible to provide the best customer experience for everyone. There will always be someone who is not entirely happy with what you have to offer. 
Our goal is to satisfy as many users as possible while figuring out what aspects of using Boxmode they would like to improve and why. 
Every startup uses a good set of tools to build a respected and loved brand. These include attraction marketing, customer retention, PR, and SMM. Every step has been learned, explained, and done thousands of times.
The path we embarked on is building a community that will help improve our product. In return, we can provide better UX and more new features.
Our strategy is to offer the best solution for our target audience's significant pains. 
I want to stress one last time that hearing the words "create your own website" shouldn't make you cringe. We assure you that it's all as easy as it gets. I hope I answered all your questions well enough. 
New features of Boxmode are coming soon, and we promise to keep our enthusiastic community up to date. 
Thank you for your time!
About Boxmode
Boxmode is a drag and drop website builder for creating a variety of websites.
Their online store widget allows you to maximize the performance of your site with a plethora of niche templates, customizable widgets, and website-building tools.
Boxmode aims to provide a scalable website building platform that would meet the expectations of businesses, creatives, and web developers. The platform has functionalities that allow you to establish an online presence effortlessly and quickly.
Max Yarchevsky founded Boxmode to help users in 190 countries power their ideas regardless of their tech skills.
The following two tabs change content below.
Nicholas Godwin
Nicholas Godwin is a technology researcher who tells profitable brand stories that tech buyers and businesses love. He covers technology topics on his website
TechWriteResearcher.com
, and has worked on projects for Fortune 500 companies, global tech corporations and top consulting firms, from Bloomberg Beta, Accenture, PwC, and Deloitte to HP, Shell, and AT&T.
Latest posts by Nicholas Godwin (see all)