Since the dawn of the Internet, affiliate marketing has become an important source of advertising for companies big and small. The globalization of the World Wide Web has made it possible for companies to reach a wider audience than ever before. It generates interest and often leads to an organic boost in sales or traffic.
For affiliate marketers, this form of advertising offers several benefits, too. It's a tried and true method of monetizing a blog and can be a very lucrative source of passive income.
While the concept of affiliate marketing has been around for decades, it's not easy to get started. Affiliate marketing takes time and a lot of skill. Thousands have tried their hand at it. However, most don't have the know-how to reach their full potential in the field. So, how do obtain the necessary skills to be successful? You can turn to an affiliate marketing course.
The best affiliate marketed courses provide you with all the tools you need to take advantage of what these programs have to offer. From finding your niche to developing new and exciting marketing techniques, these programs have it all.
What is Affiliate Marketing?
Many people think that affiliate marketing is a complicated endeavor. In reality, the basic concepts are pretty simple to understand. Essentially, affiliate marketing is a form of advertising aimed to generate sales or leads from third-party publishers. In the case of affiliate marketing, a third-party publisher would be a website owner or blog writer.
A company can create its own affiliate program or work with larger affiliate networks to find publishers to work with. In most cases, companies use this form of advertising to sell products or services. However, some also utilize it to gain more traffic or drum up interest.
As an affiliate marketer, your job would be to create content that promotes what the company has to offer. Here is where being an affiliate benefits your site. You can create content that's specifically catered to the needs of your readers. Use the program to recommend products or services that your audience would actually use. It's a great way to come up with relevant content while making some income.
Affiliates will promote those products or services by providing a unique link on their website. When one of your readers clicks on that link, it'll take them to the company's store or website. Those links are tracked, ensuring that you get credit for directing readers to the company's site. If that reader makes a purchase or completes a specific action, you are paid a commission. It's as simple as that!
Affiliate marketing is a billion-dollar industry that has completely changed the face of e-commerce. Thanks to digital tracking and in-depth analytics, affiliates are able to push their efforts further and turn their hobby into a full-fledged career.
Why Should You Learn Affiliate Marketing?
If you already have an established blog or website, becoming an affiliate marketer is a no-brainer. It's one of the best ways to monetize your site and generate income. While it does take time, affiliate marketing has turned blogging hobbyists into successful Internet entrepreneurs.
Ads and other forms of monetization can be successful, too. But affiliate marketing is, without a doubt, one of the most lucrative. Best of all, it's accessible to anyone. Even if you have a niche blog that caters to a very specific type of reader, there's a good chance that you can find a program that offers products or services your readers will love.
Remember: The most successful affiliate marketers are the ones that build websites and start blogs to produce content for their targeted niche. It's very rare for affiliate marketers to be successful without their own website or blog.
How Lucrative is Affiliate Marketing?
The beauty of affiliate marketing is that the experience is different for everyone. You might have read stories about wildly successful bloggers making thousands a month on affiliate marketing alone. On the other hand, you may have also heard horror stories about those who tried and failed! So, which is it?
Truth is, affiliate marketing is not some "get rich quick" scheme. It takes time to build trust with your audience and start earning commissions. Not only that, but novice bloggers often have to spend time learning and making mistakes on their own.
There's a lot of money to be made with affiliate marketing, but you need to know what you're doing in order to get there. How much you make will largely depend on the number of readers you have and how effective your marketing techniques are. That's why we recommend learning from an affiliate marketing course. Instead of wasting time learning the ins and out of this industry, you can start adopting effective techniques from day one.
8 of the Best Affiliate Marketing Courses Available
With the growing interest in affiliate marketing, courses are a dime a dozen these days! Unfortunately, quality can vary quite a bit. To ensure that you're getting the good information you need to dive head-first into the world of affiliate marketing, we've rounded up a collection of some of the best courses you can start today!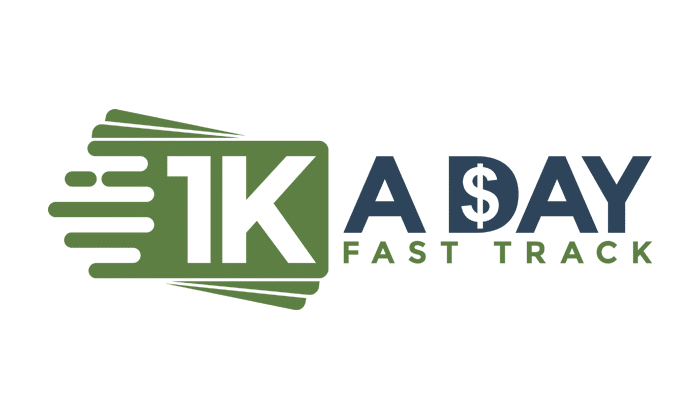 1K A DAY is a unique affiliate marketing course that focuses on building an email list. While many affiliates focus their attention on creating content for their site, there are other methods to earn a commission. Building email lists is a great way to promote products or services directly to your target demographic without the expenses associated with a large site.
The cool thing about the course is that it shows you how to start building your email list with a simple website. You don't have to have this feature-rich site filled with all the bells and whistles. You don't even have to understand in-depth SEO techniques to gain traffic. The only requirement is a website with an interactive poll.
The course teaches you how to build a massive email list using daily poll questions. You'll also learn how to gain some impressive traffic through the polls using second-tier sources. That means no more expensive Google or Facebook advertisements to gain traffic.
Ultimately, 1K A DAY is a simple course that can help you start earning commissions right off the bat. It does away with all of the conventional means of affiliate marketing and targets an effective route that can be successful for anyone. The course does have a high price tag. It will set you back a one-time payment of $997. There aren't any recurring costs to worry about, so you can take what you learn and get started immediately.
SIGN UP TO THE 1KADAY FREE WEBINAR

Whether you're a seasoned affiliate or completely new to the scene, Affilorama has content that you can benefit from. Affilorama is an educational portal filled will all kinds of materials that you can learn from. Not only do you get step-by-step guides to get started, but there are also over 120 video lessons. These lessons offer an in-depth look into affiliate marketing and can show you all you need to know to start your business.
Affilorama is no stranger to the affiliate marketing world. The program has helped many website owners reach their monetization potential. One of the biggest reasons why this course is well-known is because it's largely free!
You can sign up and gain access to tons of content without paying a dime. The free content is feature-rich and in-depth. That said, Affilorama does offer some paid products. These include an ebook, a training course, and some important affiliate tools.
The ebook, called "Path2Passive," is all about finding a profitable niche. It teaches you how to select products and create sharable content that works for your audience. The program, called "AffiloBlueprint," is aimed at new affiliates or those who have hit a brick wall in their marketing efforts. The program can show you how to promote and effectively monetize your site.
Finally, there's AffiloTools. This is a suite of online tools that can take your efforts to the next level. They're designed to help you track your growth through the use of in-depth analytics.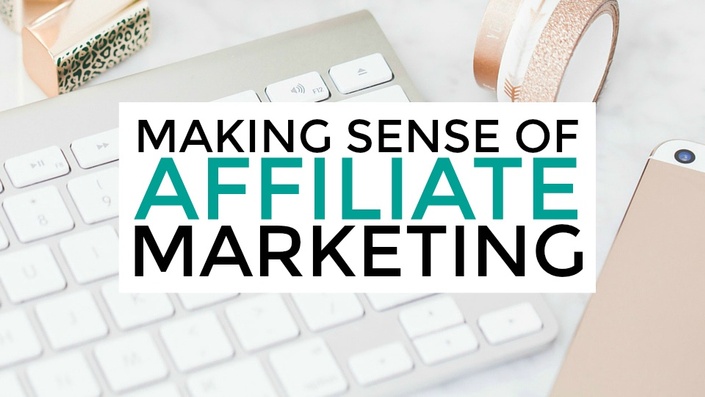 The Making Sense of Affiliate Marketing School is an innovative course that can be used by any website owner looking to generate income. It's accessible regardless of your experience level.
This particular course is split up into several modules for simplicity. The models include presentations, videos, and more to help you better understand the affiliate marketing world. In total, six modules are included. They cover topics like click-through rates, information on how to find a suitable program, and guidelines on how to cover your legal bases.
In addition to the core models, you're getting several bonus items. Detailed videos filled with tips and tricks on how to gain traffic as well as step-by-step guides are up for grabs.
The course is very easy to follow and provides you with tons of useful information you can take advantage of. You can access the program with a one-time payment of $197. Alternatively, you can split up the fee into two payments of $105.
SIGN UP TO MAKING SENSE OF AFFILIATE MARKETING
Commission Hero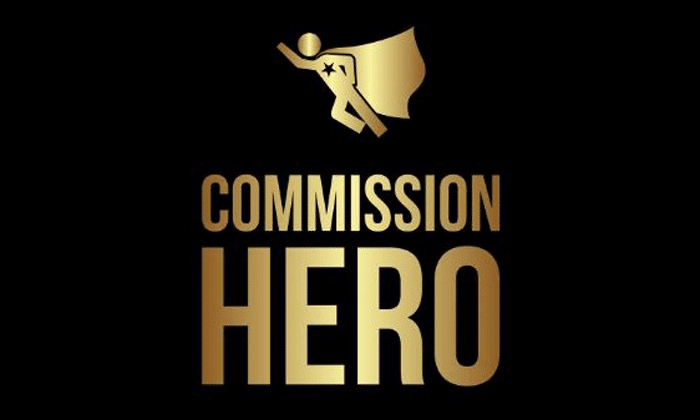 Created by Robby Blanchard, Commission Hero is a very popular course in affiliate marketing circles. It's a verified course that has helped several bloggers generate some impressive income.
The course takes about 30 days to complete. Within those 30 days, you'll learn how to navigate the complicated affiliate landscape. Many programs just go over the basics of what you need to do to be successful. Commission Hero takes things a step further by providing you with valuable tips and tricks that you can adapt to your unique situation.
For example, you'll learn how to identify products that will likely result in commissions based on your audience. Rather than offering up random products or services, you'll gain a better understanding of how to choose something that fits the needs of your readers. Plus, you can learn how to identify products that will result in a higher commission!
The program will set you back $997 for a one-time payment. It's also available with split payments of $597 each. With the course material, you're also getting access to a private coaching group where you can ask questions around the clock.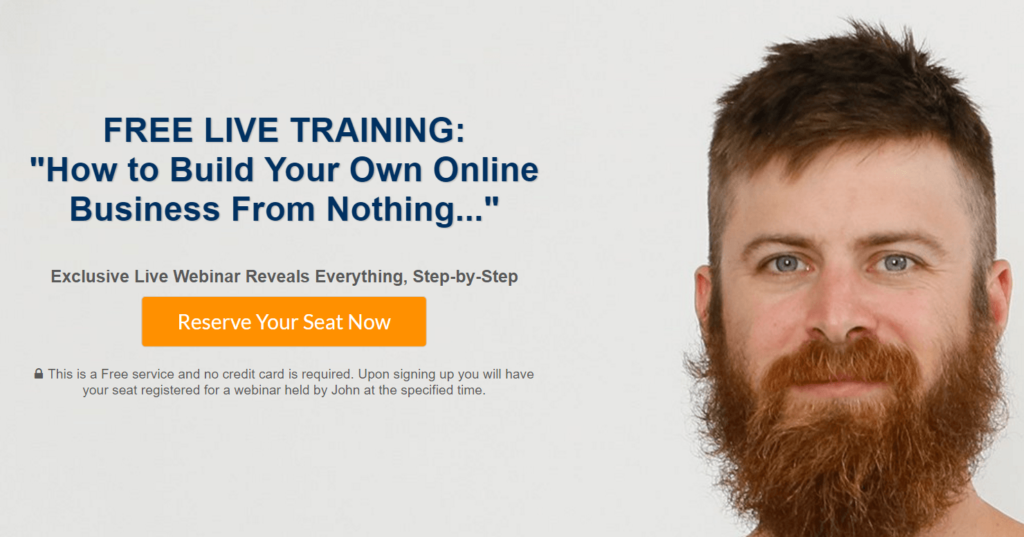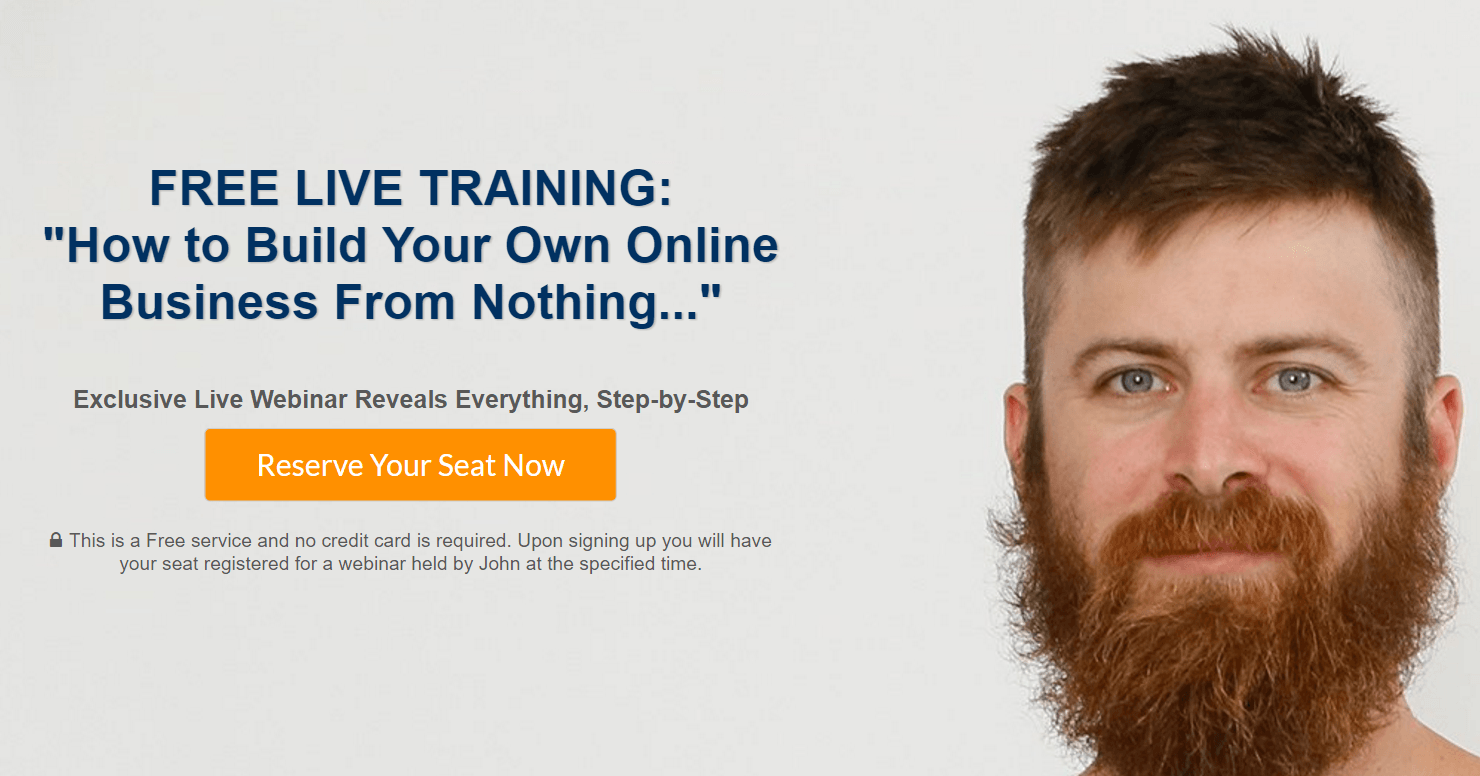 The Super Affiliate System is a six-week program created by John Crestani. John Crestani is a successful Internet entrepreneur that has been featured in major publications like Forbes and Yahoo Finance. He created this program from scratch and continually updates the content to ensure that you're getting information that reflects the current market.
Currently, the Super Affiliate System has over 50 hours of high-quality recorded courses for you to study! These videos incorporate how-to guides, information about finding your niche, and more.
The course is separated into weekly chunks that are easy to manage. During your first week, the program focuses on getting everything set up. This includes getting approved for affiliate programs, establishing ad accounts, and more. Then, you'll move onto choosing your niche and finding offers that work for your audience. Eventually, the course moves onto more advanced marketing techniques to help maximize your income potential.
When you buy the course for a one-time fee of $997, you're also getting access to weekly webinars. These webinars are set up by John Crestani and provide you with updated information. You'll also have the opportunity to get your material reviewed.
SIGN UP TO JOHN'S FREE WEBINAR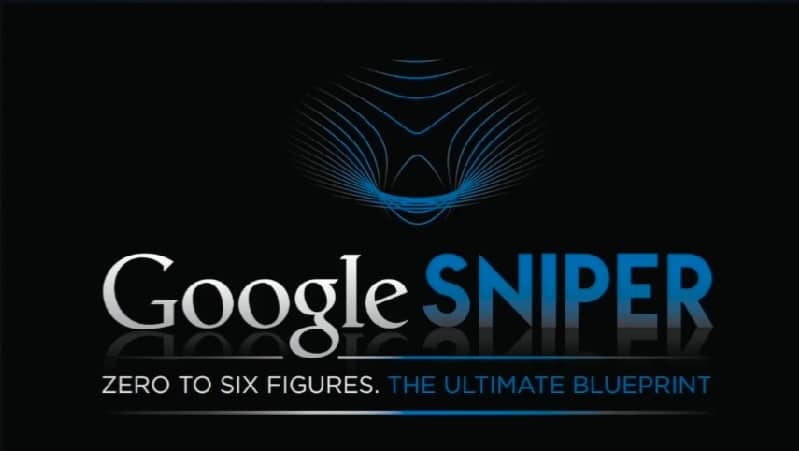 If you're looking for a program that's easy to understand, Google Sniper may be for you. Developed by George Brown, Google Sniper is designed to help you gain more traffic for your site. It includes several techniques that can be adapted to any affiliate program. Whether you're working with Amazon, eBay, or a company-specific program, these growth techniques can work for you.
Like other programs, the Google Sniper course includes easy-to-follow blueprints. They are step-by-step guides to help you get set up as quickly as possible. Of course, George Brown explains the process fully and goes into more depth later on in the course to ensure that you're making the most out of your efforts.
The program is very affordable compared to others on the market. It only costs $47. There's also a trial to see what the course is all about for only $1.
FIND OUT MORE ABOUT GOOGLE SNIPER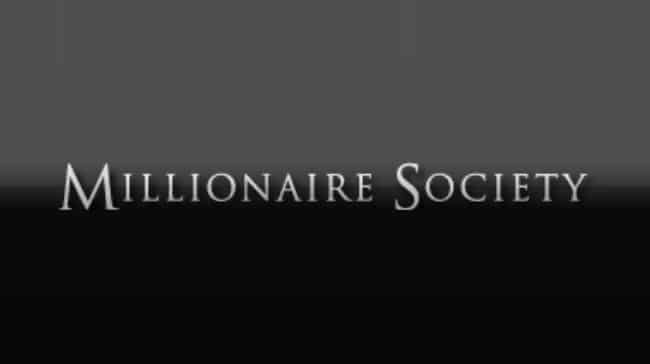 The Millionaire Society course is designed to be a "turnkey" solution for new affiliates. It's a well-designed course that's very easy to navigate. When you sign up, you get access to an impressive library of course material. Everything is organized and separated by category, making it easy to reference items later on.
The main draw of Millionaire Society is the videos and webinars. The creators of the program have developed some easy-to-follow presentations that cover everything you could want to know about affiliate marketing. There are even videos that guide you through the system to ensure that you're using the course to its full potential.
With the webinars, you'll learn everything from choosing your niche to identifying lucrative affiliate offers. As always, a big part of being successful with affiliate marketing is growing your audience and expanding your reach. With Millionaire Society, you'll learn how to generate organic growth through SEO tactics, use Facebook Ads to your advantage, and more.
You can see what Millionaire Society is all about with a weeklong trial that costs only $4.95. After that, the course will cost you $97 per month.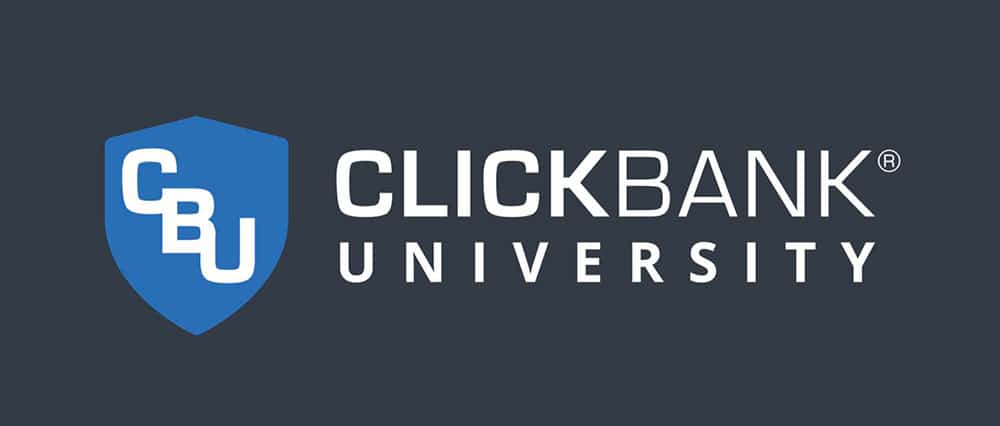 ClickBank University is a unique program that's geared toward both venders and affiliates. ClickBank is a platform that's designed for those who want to sell and advertise digital products. It's great for ebook sellers and companies that offer digital-only goods.
With the ClickBank University courses, you can learn how to take advantage of the in-house affiliate program to meet your unique needs. As a vendor, you'll understand how the system works and what you'll need to do to reach the widest audience possible. This includes figuring out what types of digital products to sell and how to effectively advertise them to the masses.
As an affiliate, ClickBank University will teach you how to make the most out of the commission program. It's a relatively simple course. However, many of the marketing tactics you learn can be taken to other affiliate programs.
Conclusion
Learning all that you can about affiliate marketing before you start is a huge plus. While this monetization method has been widely successful for many Internet entrepreneurs, it's also lead to some big failures. Understanding how programs work and what you need to be successful can make all the difference. Give these courses a shot and see what they can do to help you reach your income potential.
The following two tabs change content below.
Jamie Spencer
My name is Jamie Spencer and I have spent the past 10 years building money making blogs. After growing tired of the 9-5, commuting and never seeing my family I decided that I wanted to make some changes and launched my first blog. Since then I have launched lots of successful niche blogs and after selling my survivalist blog I decided to teach other people how to do the same.
Latest posts by Jamie Spencer (see all)