It's been dark times for all you Amazon affiliates out there over the past year. Amazon have done the unthinkable and slashed commission rates to a level where it's almost pointless for small Amazon affiliate sites to stay online.
On Tuesday April 14th, Amazon sent out this email to all their affiliates…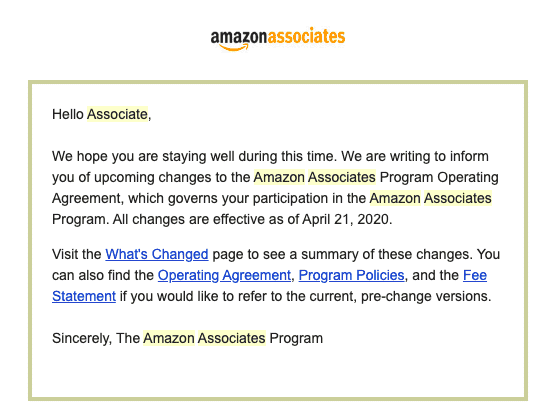 The link on the email saying "fee statement" must have sent a shiver down the spine of every Amazon affiliate!
So here's what has changed.
This means that Amazon associates will no longer enjoy up to 8% on products purchased by the traffic they send to Amazon.
In fact most Amazon niche sites will see a drop of around 60% in their monthly earnings. Some may even see a reduction of 70%. With this new commission structure, some affiliates may struggle turning a profit at all.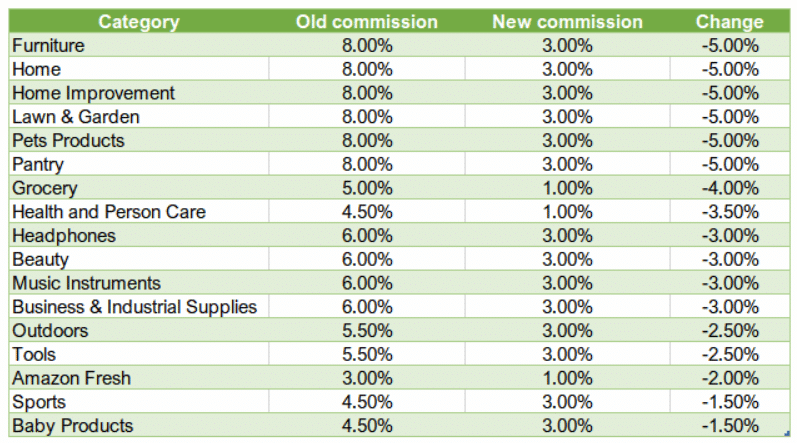 The biggest drops will be in home, furniture, garden, pets and pantry products. These product categories were 8% and a nice earner for thousands of affiliates. Not anymore!
Amazon did something similar back in March 2017 when they stopped their performance-based commission. This is when they paid top affiliates 10% on everything that their traffic purchased, if they got over a certain number of orders in the month. They also got rid of the high commission rates for electronics, slashing them down to just 3%.
It was a blood bath for most big sites back then, with some reporting a decline of 70% in monthly revenues.
These changes back in 2017 prompted people to move focus towards home improvement, outdoors and pets as they can could easily earn an 8% commission on every product sold. But these current changes have made this impossible and revenue will be irretrievable on the Amazon associates platform.
WOW! All this at a time when Amazon are making more money than ever.
Drastic times call for drastic measures. In order to be able to continue to earn decent money from your review sites, affiliates will no need to adapt and quickly! For so long we have been lazy in the sense of only promoting Amazon via our review pages.
There are loads of really good Amazon associate alternatives out there to replace your Amazon links with. I'm going to go through a few of my favourites so you can at least try to make up the loses you have encountered from the great Amazon commission slash of 2020.
Pros of the Amazon Associates Program
Trust
This is probably their greatest attribute. People trust Amazon to deliver no matter what. Customer service is exceptional and they know that they can get whatever their hearts' desires on their site. The one click purchase functionality is a conversion rate multiplier.
Commission on the whole basket
As an affiliate, you get paid on everything your visitor buys. Not just the product link they came through, but everything! They may have clicked on your review link for some kids' slippers, but then saw a drone or a computer monitor that they likes the look of and purchased that too! What would have been maybe $1 in commission ends up being $50.
Increased Earnings over the Festive Period
Amazon goes crazy from Black Friday right through to 23rd December. In this period, Amazon affiliates can earn as much as 70% of their yearly revenue in that one month. You'll receive a spike in commissions for special sales like Black Friday, Cyber Monday, and so on.
Tools
Amazon associates platform has loads of tools for you to use in order to increase traffic, conversions and revenue. It makes it very easy for their affiliates to get the most out of their platform.
Conversions
Amazon is an extremely well-known and trusted brand with excellent return policies and customer support, resulting in higher conversion rates.
Pros of the using an Amazon Associates Alternative
Not having all your eggs in one basket
As I just mentioned, Amazon have made their affiliates lazy. They've shown them the good times and made it very easy for us all to stick with them, as conversion rates are high, commissions were good and people were making decent money.
No that they've slashed commissions, they probably expect their affiliates to stay and obey. Well let's see what happens.
Another reason to add variety to your review sites when it comes to other affiliate programs is the constant threat of being banned by Amazon. It happens to the best of us, and for no clear reason. Amazon can pull the plug on your efforts at any time. Be prepared for the worst.
Cookie Duration
Amazon aren't that generous when it comes to their cookie duration. Your lead to Amazon lasts 24 hours. You have a day for that person to buy something in order to get your commission.
Other affiliate platforms and programs offer 90 days cookie duration, which gives you a better chance of earning more from your clicks you send.
Higher commission rates
Along with the longer cookie duration and higher commission rates offered by other affiliate programs, you could actually be on to a decent earner away from Amazon, or not so reliant on Amazon.
Here's my Best Amazon Affiliate Alternatives
So, now that you know how restricting Amazon is and the benefits of going with Amazon affiliate alternatives, which alternatives should you consider? I've researched and used dozens of affiliate programs and platforms to pinpoint the best of the best. All of the affiliate alternatives below have plenty to offer and are worth checking out.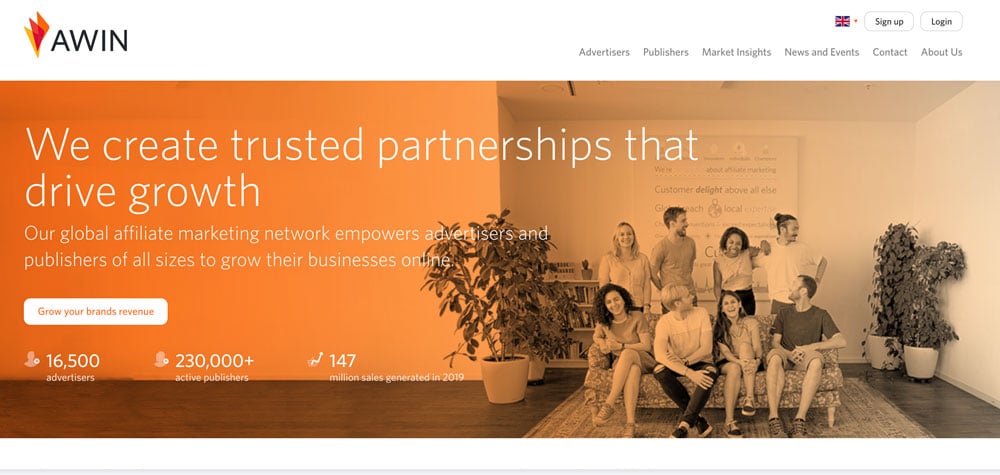 Awin is different than Amazon, Etsy, and other typical online marketplaces. This underrated affiliate network has several partners and thousands of advertisers selling products and services in finance, insurance, retail, telecommunications, travel, and more. In other words, there's a broad range of products and services to promote, regardless of your niche.
Commission Rates:
Similar to other affiliate networks, Awin's vendors and advertisers offer different commission rates on different products. With some merchants and advertisers, you can earn up to 50 percent commissions, which blows Amazon out of the water. With others, you can earn 10 percent, which isn't too shabby either.
The rates also depend on your chosen revenue model. With Awin, you can earn commissions based on cost per lead, cost per action, cost per lead, or cost per sale – the choice is yours.
Cookie Duration:
As discussed above, Amazon only offers a 24-hour cookie duration. Other large programs only provide single-session cookies. Awin doesn't follow this approach. While they don't offer a 12-month cookie duration like ShareASale, they do offer a 30-day cookie duration to help users cash in on turning browsers into shoppers and shoppers into buyers.
Payment Methods:
Awin issues payments via PayPal every two weeks. Once a merchant or advertiser approves a transaction, it is marked as "uncleared." This means, they have approved the transaction but have yet to pay Awin. When they do, the status of the transaction is changed to "cleared." At this time, the payment will be made.
However, different merchants and advertisers adhere to different payout schedules, so this is important to keep in mind. On average, you can expect to receive payment for a sale 30-45 days after it is made.
Pros:
• Quick and easy application process
• Relatively user-friendly
• Wide range of merchants and advertisers to choose from
• Above average commission rates
• Several tools and widgets
Cons:
• Payouts can take awhile
• Not as big a name as some other affiliate networks
Best Niches:
• Travel
• Telecom
• Finance
• Insurance
• Retail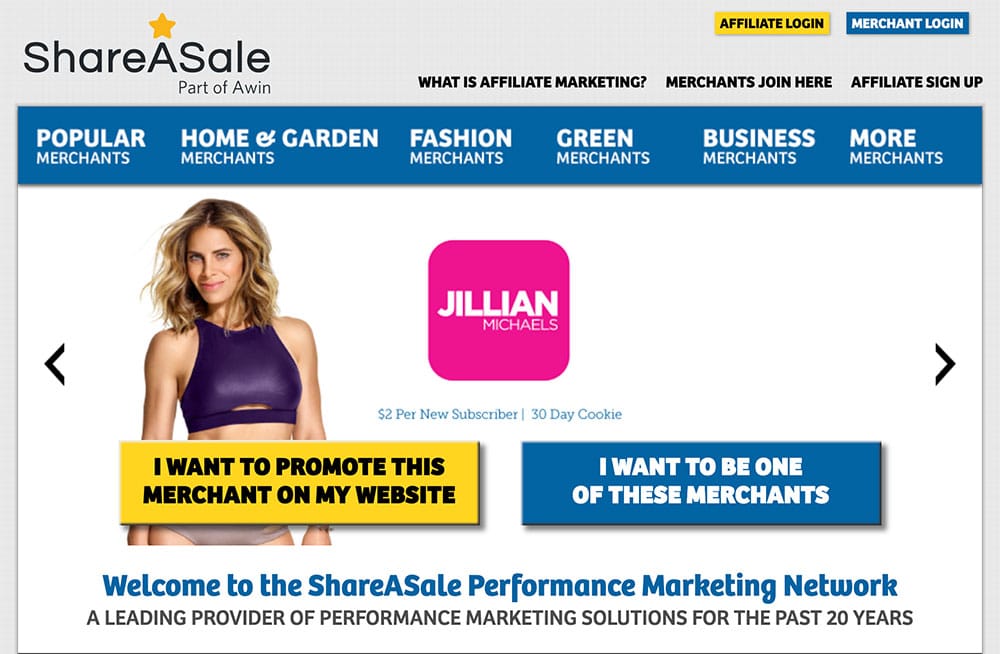 There's a lot of buzz around ShareASale these days, and for good reason. Unlike Clickbank or CJ, this versatile affiliate platform allows affiliates to sell both digital and physical products, making it my favorite affiliate platform.
With ShareASale, finding affiliate merchants is refreshingly easy too. Simply search for your niche or a niche keyword, and the platform will display a list of merchants selling products related to your niche. Like other affiliate platforms, you'll have to apply to become an affiliate for each affiliate merchant individually, but at least you know which merchants to target right off the bat.
For example, if you're in the gardening or home improvement niches, you'll find a variety of high-paying merchants like Wayfair, Houzz, Tmart, and several others offering commissions up to 10 percent.
Commission Rates:
Since there are dozens of different affiliate merchants and programs within ShareASale's network, you'll run across different commission structures from one run merchant program to the next. Some program's are on par with Amazon offering commissions as low as two percent. Others, however, offer much more generous commissions of up to 10, 20, or even 30 percent. It all depends on the merchant and the price of its products.
Cookie Duration:
If you're new to affiliate marketing, cookies allow you to receive credit for a sale one, two, or even 90 days after someone clicks on your affiliate link. The cookie duration is simply the length of time between the moment someone clicks on your affiliate link and they make a conversion on the merchant's site.
Depending on the merchant program, a conversion can be either a sale or a lead, but you'll earn a commission regardless. So, if a merchant offers a 30-day cookie duration, you'll receive a commission for any sale or lead made within 30 days from the moment a user clicks your affiliate link.
At 12 months or 365 days, ShareASale offers one of the longest cookie durations in the business, which is just one more reason why it's my favorite affiliate network out there today.
Payment Methods:
ShareASale pays out via check or direct deposit. You can request payment via one of these methods whenever your account reaches $50. Payments are paid out on the 20th of each month with a one-month lag, so if you make $1,000 in affiliate commissions from September 20th-October 19th, your $1,000 payment will be made on November 20th.
Pros:
• Stable network with an excellent reputation
• Very high commission rates for most categories
• Extra-long cookie duration
• Wide range of niches and affiliate merchants
Cons:
• May take some time to get used to the network
• Must sign up individually for each merchant
Best Niches:
• Gardening
• Outdoors
• Home Improvement
• Clothing and apparel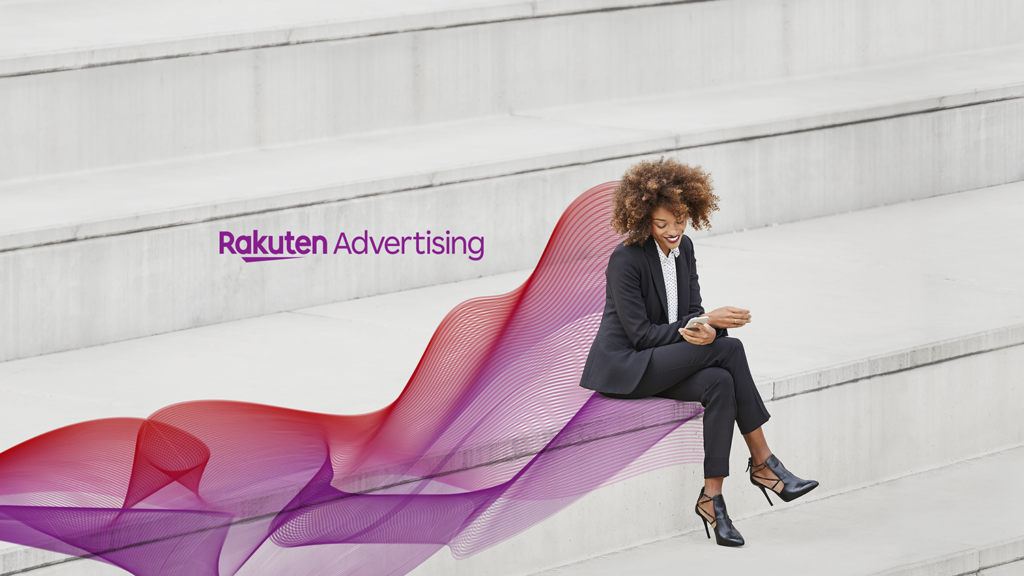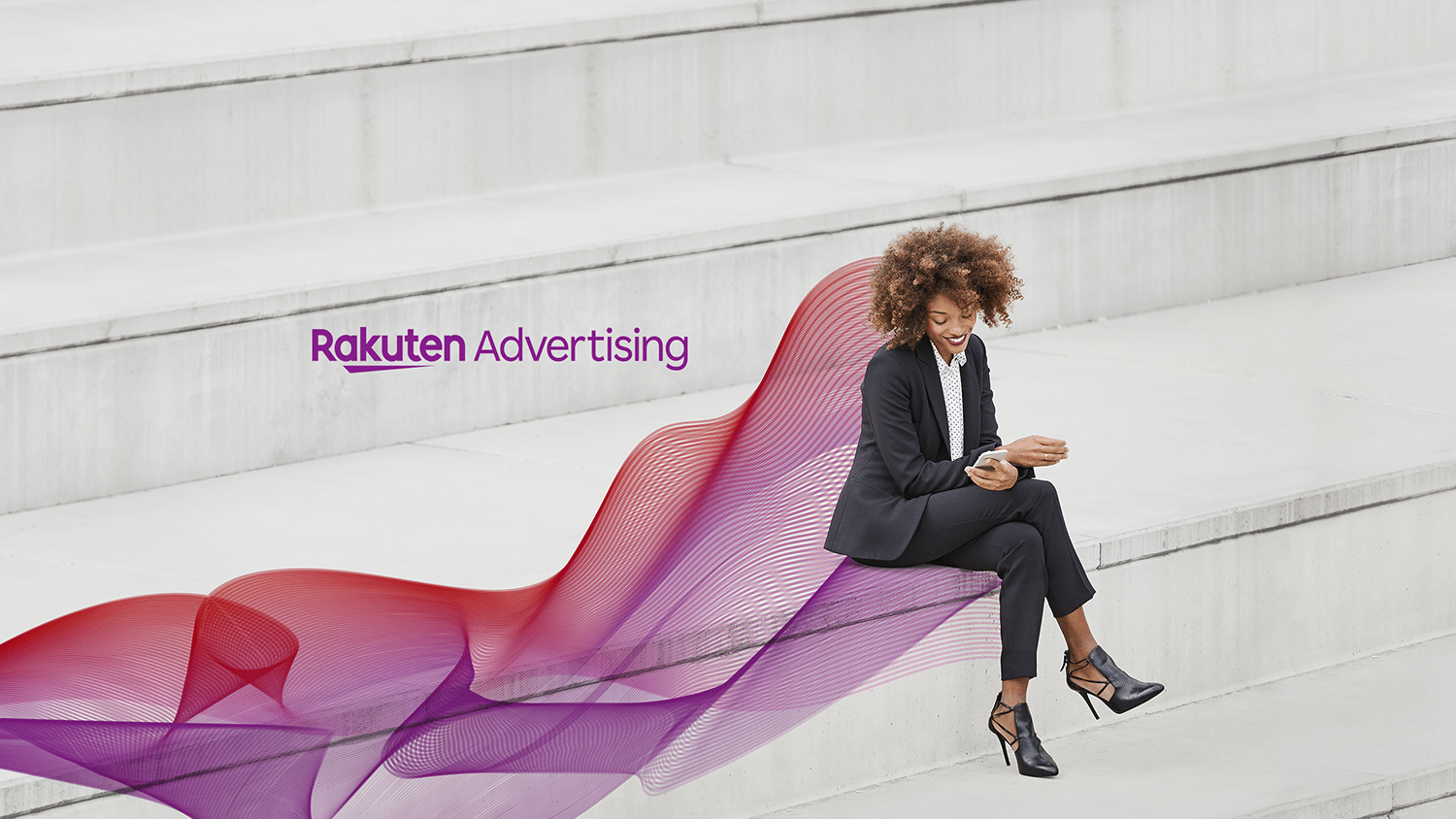 Formerly known as Linkshare, Rakuten is a popular affiliate platform with a bug budget and even bigger merchants. In fact, they host Walmart's affiliate program, so you know the opportunities are there. Unfortunately, at just 4 percent, Walmart's commissions rates are similar to Amazon's, and even lower for some categories. That said, people buy anything and everything at Walmart, so shopping carts regularly reach $100, $200, $500, or more.
Of course, there are plenty of other merchants you can work with through Rakuten as well. For example, by singing up with Rakuten, you can also gain access to affiliate programs for Best Buy, Office Depot, Hasbro, Dyson, VRBO, Priceline, and countless other big brands.
Commission Rates:
Similar to other affiliate networks, the commission rates for Rakuten vary depending on which brand and products you promote. You can play the numbers game and direct traffic to Best Buy for measly 1 percent commissions, or you can zero in on a brand like Dyson and earn higher commissions of up to 5 percent or more.
Cookie Duration:
Rakuten uses both session and persistent cookies. Session cookies last until a visitor ends their browsing session. Like their name suggests, persistent cookies, on the other hand, are much more persistent and are good for up to two years.
Payment Methods:
While other affiliate networks end to issue payouts once per month, Rakuten pays its affiliates weekly. This is a huge plus. However, it can take a few months before receiving your first payout. When it does come, you can opt to receive it via PayPal or direct deposit.
Pros:
• Variety of big brands to work with
• User-friendly control panel
• Comprehensive support tools
• Rotating banners
• Quick payouts
Cons:
• Best for large affiliates
Best Niches:
• Electronics
• Clothing, shoes, and accessories
• Home and outdoor
• Sports and fitness
• Beauty and personal care
Manufacture's Websites
If you currently have an Amazon affiliate site, chances are some of the brand's you're promoting for have their very own in-house affiliate programs. So, do a little research, and if this is the case, you can break the chains of Amazon by going directly to the source.
In fact, brands would much rather consumers buy from their site than Amazon, which takes a percentage of each sale. As a result, you'll find working with them not only more flexible but more profitable as well.
Commission Rates:
Unlike Amazon, which has fixed commission rates that always seem to go down rather than up, manufacturers have the complete freedom to set whatever commission rates they want. Consequently, the rates vary quite a bit. One brand's affiliate program may offer a flat fixed commission rate of 10 percent, while another may have a tiered system in place.
Regardless of which manufacturer you promote for, you're almost always guaranteed to earn a higher commission per sale than you would with Amazon. Plus, since you'll be directing traffic directly to the manufacturer's site, there's no need to worry about losing out on Amazon's trust factor. In fact, you might actually see an increase in your conversion percentages.
Cookie Duration:
As is the case with commission rates, cookie durations will vary from one manufacturer's affiliate program to the next. That said, you can expect an average cookie life of 30 days, which is 29 days longer than Amazon's.
Payment Methods:
Continuing the theme, different brands and product manufacturers have different payment methods. A few companies go the old-fashioned check-in0the-mail route while others offer direct deposit and PayPal transfers. The good news is you can find out all about the payment methods before you sign up, which makes it easy to work with merchants who align with your payment preferences.
Pros:
• Work directly with brands and cut out the middle man
• Endless products to promote
• Higher commissions
• Extreme flexibility
• Brand recognition and trust
Cons:
• Takes some time and research
• May need to negotiate a deal
Best Niches:
• Travel
• Luxury items
• Home improvement
• Outdoors
• Apparel
Bed Bath and Beyond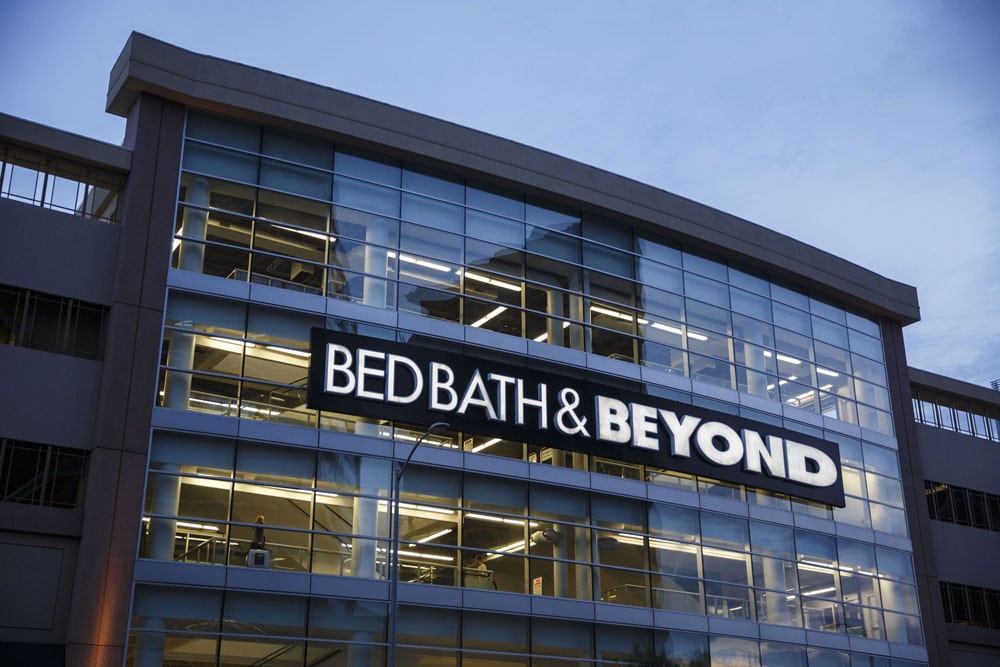 Speaking of going direct, Bed Bath and Beyond is offers one of the best converting affiliate programs around. While most kitchen and bath affiliate programs center around home improvement items like cabinetry, appliances, and hardware, Bed Bath and Beyond sells the items you put into these rooms.
That's right; you can earn regular affiliate commissions for selling things like bedding sets, cookware, dishes, rugs, utensils, curtains, and more. They also sell home décor and some furniture items.
Best of all, they're an extremely recognizable brand with stores across the US, so the trust factor is definitely there.
Commission Rates:
Bed Bath and Beyond offers commissions up to 7 percent on each and every transaction. With above par total average sale figures, each purchase can earn you a tidy sum.
Cookie Duration:
Like many affiliate programs, Bed Bath and Beyond's cookies are good for 30 days. This means, if someone clicks on your affiliate and leaves without making a sale but purchases an item from the Bed Bath and Beyond website three weeks later, you'll still get credit for the sale.
Payment Methods:
Bed Bath and Beyond pays out monthly and doesn't have a minimum monthly threshold in order to receive payment. Whenever you make a sale, you're paid for it the following month via check or direct deposit.
Pros:
• Big, trusted brand
• Loyal fan base with millions of customers
• Not great but good commission structure
• Supplies you with banners, graphics, and more
Cons:
• Commissions aren't the highest
• Signup can be a little confusing
Best Niches:
• Bedding
• Bath
• Home décor
Petco

Petco is a large retail pet-related chain with a 50-year history and over 1,500 stores across the US. They carry a variety of pet supplies and products and have a loyal following of pet-obsessed buyers, resulting in increased conversions and bigger commissions.
Commission Rates:
Petco commissions range from 5-8 percent. You can earn 8 percent commissions on everything except for bedding, food, litter, and flea and tick treatment. These categories have a 5 percent commission rate.
Cookie Duration:
Petco utilizes a 7-day cookie duration. It's not the longest, but it's certainly better than Amazon's limited 24-hour approach to cookies.
Payment Methods:
Like Bed Bath and Beyond, Petco pays out monthly and doesn't have a minimum monthly threshold in order to receive payment. Whenever you make a sale, you're paid for it the following month via check or direct deposit.
Pros:
• Pet niche is huge
• Capitalize on motivated buyers
• High ticket items and commissions
• Excellent support and management team
Cons:
• Some products don't qualify for higher commissions
• Cookie duration could be longer
Best Niches:
• Pets (obviously)
Chewy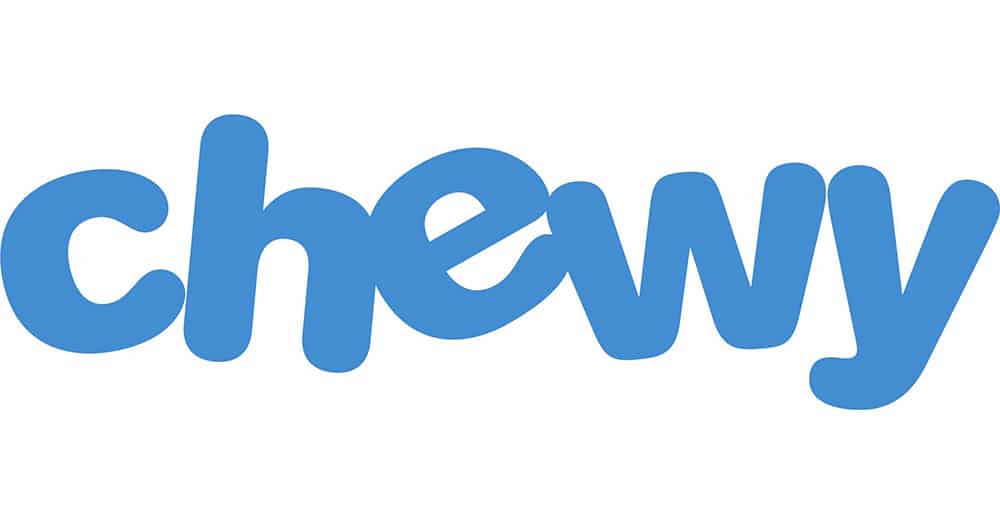 If you're in the pet niche, Chewy's affiliate program is definitely worth checking out. A division of Petsmart, they're a publicly traded company with a $12 billion market cap. They sell a broad range of dog, cat, and other pet supplies and have a loyal userbase of repeat customers.
Commission Rates:
Chewy's affiliate program is different than most. Rather than focusing on commissions, they focus on new customer signups. Whenever you send them a new customer, you'll receive a flat $15 fee. The more pet owners you send their way, the more money you'll make.
Cookie Duration:
Chewy uses a 15-day cookie. When someone arrives at Chewy.com via your affiliate link and makes a purchase within 15 days, you'll receive $15.
Payment Methods:
Chewy pays out once a month via wire transfer or check.
Pros:
• Large, popular brand
• Evergreen niche
• Huge product range
• $15 bounty for new customers
Cons:
• Only pay for new customers (lead generation)
Best Niches:
• Pets (obviously)
CJ.com
Formerly Commission Junction, CJ.com is a longtime popular pick for promoters of physical products. The platform has been around about as long as Amazon itself, has 15 offices around the globe, and provides access to over 3,000 merchants with millions of products to promote.
In fact, at CJ.com, you'll find some of today's biggest brands. From Lowe's and Barnes & Noble to J.Crew and GoPro, you name it and chances are there's a brand in your niche. But what else makes CJ.com so great?
Commission Rates:
Like other affiliate networks, CJ.com acts as a go-between for merchants or publishers and advertisers, a.k.a affiliates. While Amazon also acts as an intermediary between the two, it is much more autonomous and controlling in its relationships with both brands and their promoters.
Unlike Amazon, the commission rates at CJ.com vary depending on which product and brand you sigh up to be an affiliate for. In other words, the merchants have the freedom to select their own rates.
However, in order to compete, most brands in a specific niche all offer pretty similar commission rates. For example, if you're promoting workout equipment, you'll discover NordicTrack, BowFlex, and several other fitness equipment brands all have a commission rate of 7 percent. While this may seem low compared to the rates offered by merchants at ShareASale and Awin, it's considerably higher than Amazon's 4.5 percent commission on fitness products.
Cookie Duration:
CJ.com doesn't use cookies per se. In fact, they use a "Cookieless Tracking System." That said, as a CJ.com affiliate, you typically have 30 days from the moment someone clicks your affiliate link to the time they make a purchase in order to earn credit and a commission on the sale.
Payment Methods:
CJ.com offers two different payment methods. You can go the old school route and opt for a check, or you can have payments direct deposited into your bank account. To receive a check, you must meet the minimum $100 payment threshold. For direct deposit, the minimum threshold is $50. Checks are sent out and direct deposits are made around the 20th of each month.
Pros:
• Extremely established and trusted affiliate network
• Wide range of products to promote
• Fantastic expert support
• In-depth tracking and performance data
• Higher than average commissions
• Regular payouts
Cons:
• Must have own website and get it approved
• Gaining eligibility can be difficult for new sites
• A bit of a learning curve
Best Niches:
• Health and wellness
• Pets
• Beauty
• Fashion
• Outdoors
Niche Affiliate Programs and Marketplaces
The large affiliate programs receive all of the buzz, but a lot people overlook the profit power of niche programs and platforms. For example, if you promote photography-related products, you may want to consider signing up as an affiliate for BHPPhotoVideo and earning an 8 percent commission on all sales. The same can be said for several other niches like computer components, health, weight loss, bodybuilding, and outdoor niches like survival.
Commission Rates:
Many niche affiliate programs offer above average commissions in order to make a splash in the market and compete with bigger players. In fact, most offer commission rates from 8-20 percent or more.
Cookie Duration:
Like commissions, the cookie duration for niche affiliate programs is different from one program to the next. However, you can expect cookie lengths as short as 30 days and as long as 12 months.
Payment Methods:
From wire transfer and checks to direct deposits and PayPal or other third-party payment processors, niche affiliate programs pay out a variety of ways.
Pros:
• Higher commissions
• Ability to zero in on and dominate specific niches
• More freedom and flexibility
Cons:
• Less structure
• Some companies may be less well-known
• Support will vary
Best Niches:
• Sports and outdoors
• Survival
• Health and wellness
• Computer equipment
• Photography
Avantlink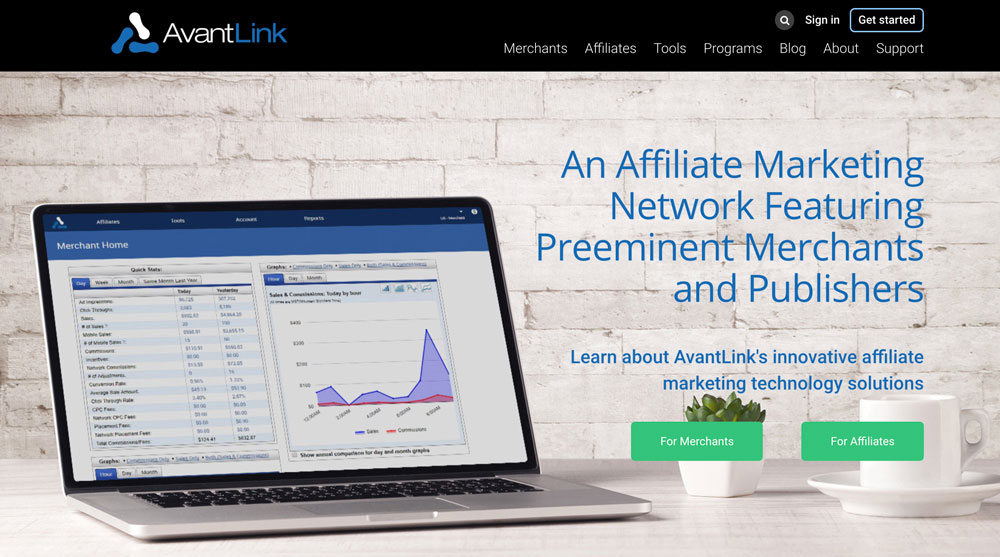 Avantlink is another reputable affiliate network that's been connecting affiliates with merchants for quite some time. Like ShareASale, they have a wide-variety of merchants in just about very category you can imagine.
Commission Rates:
Similar to ShareASale, CJ.com, and other affiliate networks, Avantlink has dozens and dozens of different affiliate merchants to choose from. As such, the commission rates vary from one merchant to the next.
Some merchant affiliate programs on Avantlink offer commissions on the lower end of the rate spectrum, like Amazon. However, you can find others with hefty commission rates of 10-50 percent.
Cookie Duration:
One downside to Avantlink is the fact that they don't allow you to place cookies on your own website. You can, however, place cookies on your ads. The cookie duration is initially 60 days, but it increases to 120 days when your link placement has been confirmed.
Payment Methods:
Avantlink uses the third-party payment processor Tipalti for all affiliate payments. They send Tipalti your affiliate payment information on the 25th of each month. Funds are usually available to withdraw within 1-4 days.
Pros:
• Tons of merchants available
• Several different categories to choose from
• Many helpful tools and features
• Commissions can be lucrative
Cons:
• Lackluster support
Best Niches:
• Wellness and nutrition
• Sports and outdoors
• Firearms
• College Textbooks
Target
Target is a US based retailer and a competitor of Amazon. If you have a site in the home and garden niche, baby products & furniture or health and beauty, then this could be the number 1 Amazon affiliate alternative for you.
What is also good about Target is that they have the tiered commission structure that is sorely missed by Amazon affiliates all over the world.

Cookie Duration:
Target offers their affiliates a 7 day cookie, which is much better than Amazon's 24 hour cookie.
The time has finally come to look for Amazon affiliate alternatives. On April 14, 2020, an email went out to all Amazon affiliates. In this email, Amazon announced it would be drastically reducing commission rates. This means once lucrative categories like home improvement, furniture, and outdoor will no longer be as lucrative.
Final Thoughts on Amazon Affiliate Alternatives
From an affiliate point of view, Amazon is losing its luster. Fortunately, as you can see, there are some terrific Amazon alternatives out there for affiliates to choose from.
As Amazon continues to monopolize the ecommerce space, it's becoming less and less affiliate-friendly, especially when it comes to commissions. So, it's best not to place all of your eggs in the Amazon basket, and these top-notch affiliate networks and programs will allow you to do exactly that.
If you're worried about Amazon's continual changes, there's no time like the present to spread your affiliate wings. You'd be surprised at how many different opportunities are out there for today's forward-thinking affiliates.
The following two tabs change content below.
Jamie Spencer
My name is Jamie Spencer and I have spent the past 10 years building money making blogs. After growing tired of the 9-5, commuting and never seeing my family I decided that I wanted to make some changes and launched my first blog. Since then I have launched lots of successful niche blogs and after selling my survivalist blog I decided to teach other people how to do the same.
Latest posts by Jamie Spencer (see all)