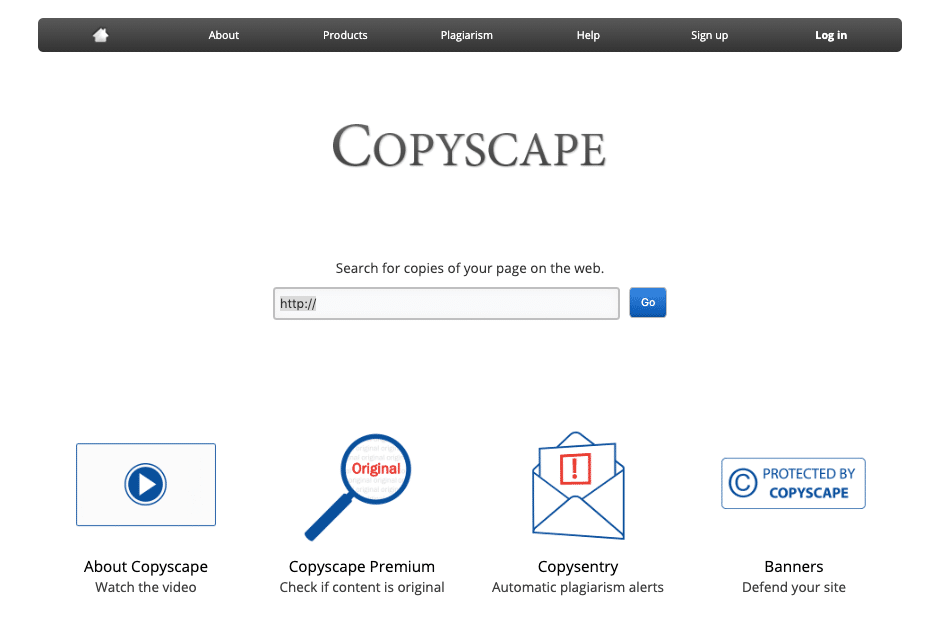 In academic circles, plagiarism is a severe struggle. In some instances, authorities even choose to ignore and not penalize plagiarists.
Yes, as much as 80 percent of college students said they'd stolen someone else's content. And 54 percent of students admitted to plagiarising content from the internet.
But content plagiarism doesn't stop in academic environments. It goes further!
Businesses and web content professionals are taking the hit too. And this time, it's tougher!
Web content plagiarists can kill your business.
And there's proof to show you.
The Econsultancy Case Study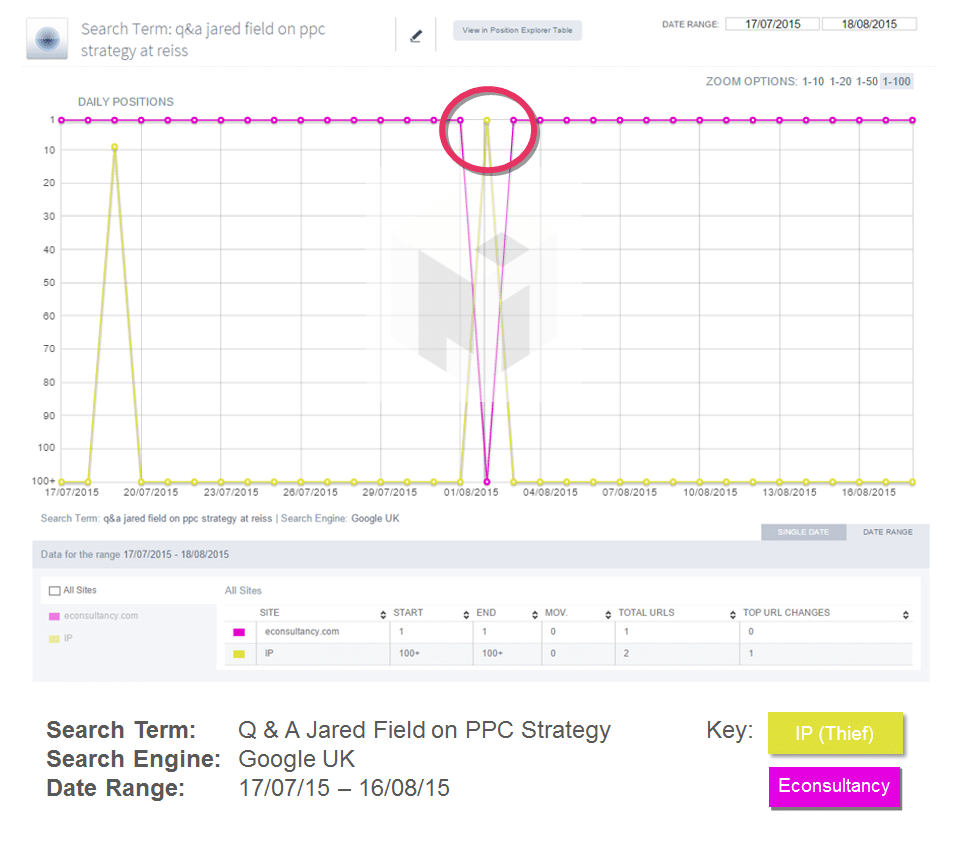 Pi-Datametrics showed the power that plagiarists wield and why you should take a more proactive stance to stop them in their tracks. They discovered that plagiarists could take your content and rank it as high or even higher than you on Google search.
So a good plagiarist can kill your search traffic and business.
Pi-Datametrics figured that popularity wouldn't save you from a well-targeted plagiarism arms race. And they demonstrated it with their case study on Econsultancy.
In their study, Pi-Datametrics experimented on Econsultancy's content. They targeted the popular site for many,
The Econsultancy website is well-known,
They would be hard to beat because of their established legacy,
Econsultancy has tons of backlinks, comments, and social shares,
Plagiarists target Econsultancy's content often,
Pi-Datametrics also found out that the age of your content won't help. So what helps?
Keep your eye on the ball. Use a tool like Copyscape to monitor and stop plagiarists before they stop you.
My Chat with Copyscape
I got on a chat with Dr. Gideon Greenspan, and I've shared his answers to my questions in this short piece.
Hello, please introduce yourself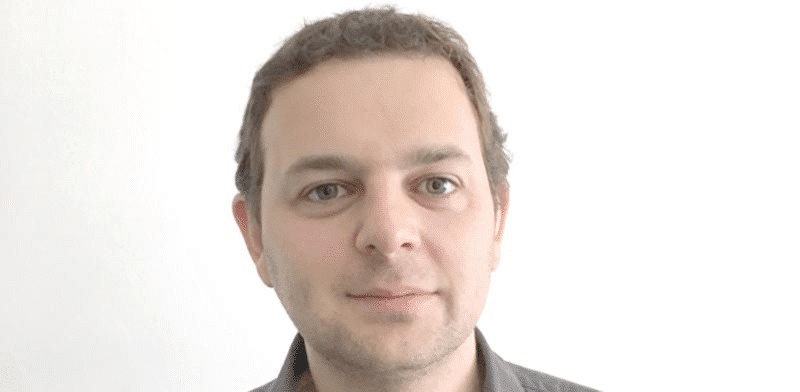 Image Credit: Globes
Hi, I'm Dr. Gideon Greenspan, founder, and CTO of Copyscape, the Internet plagiarism search engine.
What does "Copyscape" the name, stand for?
It's a portmanteau of 'copy' in the obvious sense, and 'scape' in the sense of 'landscape,' or more recently, 'Netscape.' The idea is to give you an overview of what is being copied from where on the Internet.
What makes Copyscape stand out from its competitors and why?
I would say the quality of the search results, which are based on extensive algorithmic and statistical research, and the speed of response.
What improvements do you have at the moment for Copyscape users?
One major feature that was not part of the original idea is the Copyscape Private Index. This enables users to build up their own repository of content, and perform plagiarism searches against that separately (or alongside) searches of the Internet. This has proven popular with people that are concerned about internal content duplication.
What personal experiences or realizations inspired Copyscape? Please give us a brief history of Copyscape.
This is a funny story. Several users of our first service, Google Alert (now called Giga Alert), reported finding copies of their website when running a search alert for their own company names.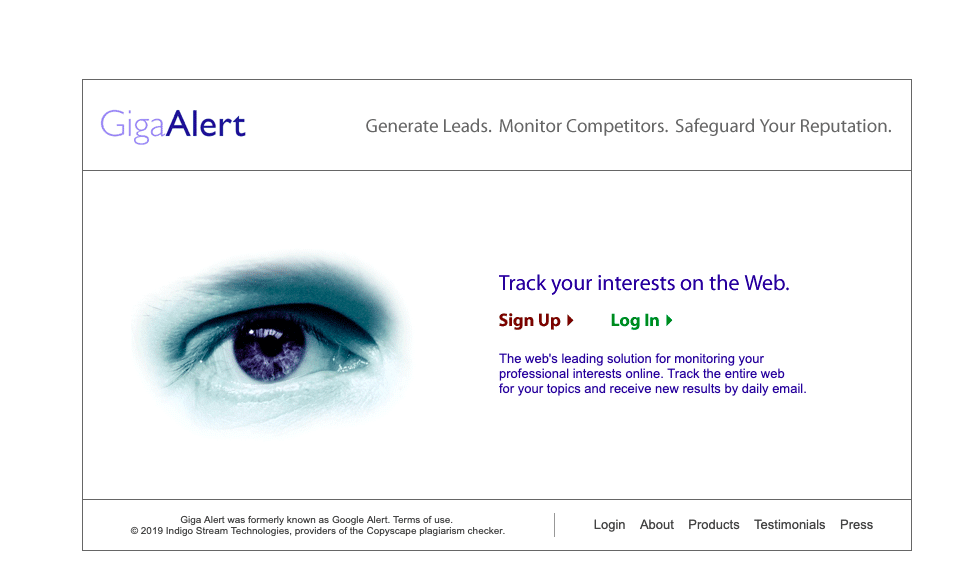 The people plagiarizing their website had forgotten to substitute their own company name, so the copied version showed up when searching for the name of the original company.
After receiving a few reports like this, we realized that online plagiarism was a major problem. And we developed Copyscape specifically to address it.
What challenges did you face in developing Copyscape and how did you manage those challenges?
The most crucial issue with Copyscape is working with the search engines on which the service is based, to ensure that we have an arrangement that can work for all parties.
What's Copyscape's big picture – where would the company be in the next five to 10 years?
We're constantly hearing from our users about new ways we can serve them, and do our best to apply that feedback to future versions of Copyscape, as well as other products we have developed such as Siteliner.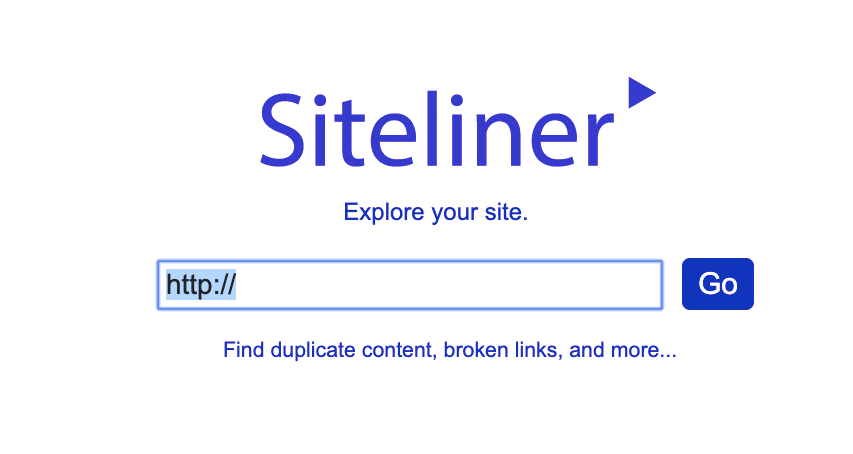 What's the best thing anyone ever said of your product?
Well, we've been told by quite a few of our users that the product is far too cheap for the value it provides. Nonetheless, we try to keep the pricing as low as possible, in order to enable it to work for our high volume customers, who process thousands of pieces of content every month.
Do you get negative comments about your services? How do you handle them?
Yes, we receive the occasional negative comment of course. We handle this in the usual way, looking at the customer's complaint in depth and seeing if it points to some shortcoming in our system or something we can improve.
What are your different packages, and at what point would each of them be important to your users?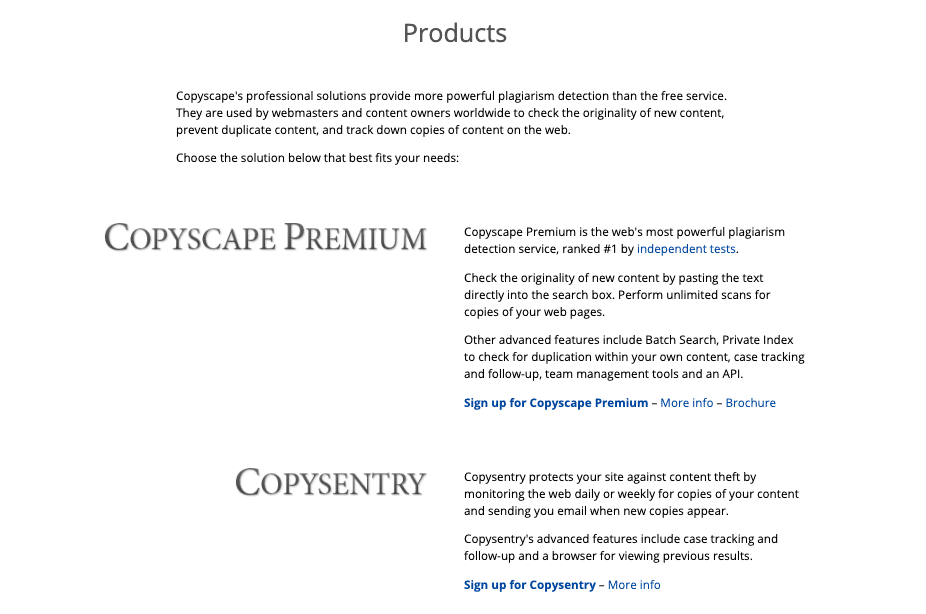 There are two main services. Copyscape Premium provides more advanced one-time plagiarism checks, including Batch Search and an API. And Copysentry provides constant monitoring of the Internet for copies of your web pages.
Why should I pay for Premium when I can use Copyscape for free? What are the limitations of the free version?
The free version is limited in various ways. For example, it can only search for text that is already online and not for new texts that are pasted into the search box.
And it provides a less comprehensive plagiarism check. It also has a limit on the number of searches that can be performed for content on each website.
How do you make money from the free package?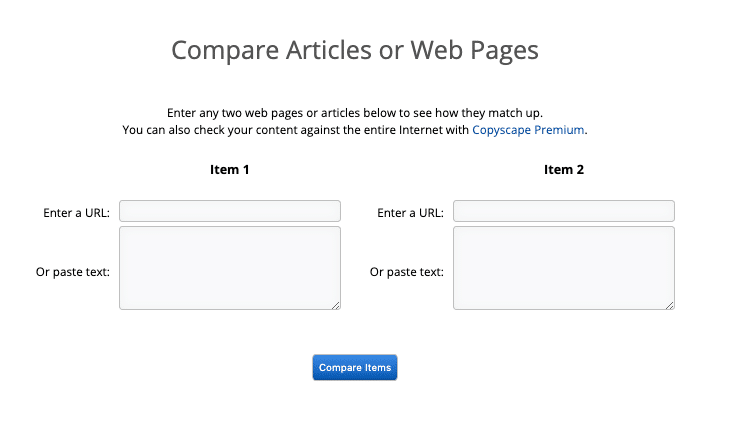 We don't – this is a way to draw users to our website, and we're happy to be able to provide some value to the Internet for free. Copyscape would never have got started without the free version.
Do you think your users are well aware of the limitations of the free package? In other words, what percentage of your users convert to the premium package?
Yes, they are certainly aware of it, because many users want to do something which the free service does not provide, such as searching for offline text.
Your terms of use state that only one user is allowed per time. What happens when users share password through an app and several users are operating the WordPress backend of a website that incorporates Copyscape?
We have no problem with a case where a WordPress site was set up by one person, with their Copyscape API credentials in some plugin. And then multiple authors make use of that plugin.
For scenarios that would require actual password sharing, we recommend using Copyscape account linking feature. It allows one user to elect to pay for the searches of other users.
Reading through your FAQs, I couldn't help but notice your confidence in repeating that you offer no warranties. What makes you so confident that your users would patronize you regardless?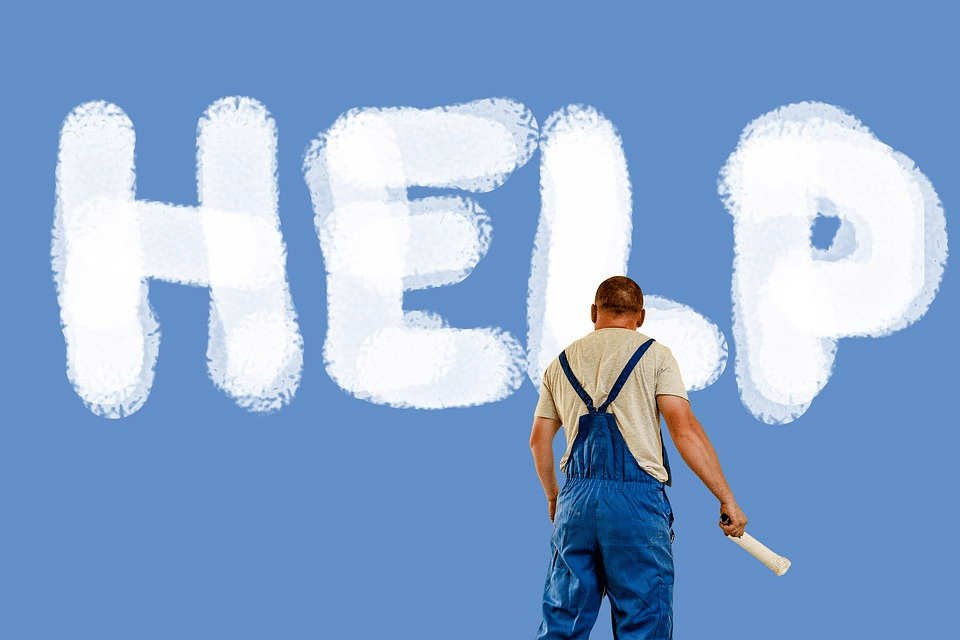 Image Credit: Geralt
Because of the statistical nature of the problem of plagiarism searching, there is no way to guarantee finding every copy of a piece of content without spending a prohibitive amount of money on Internet searches. And this is a cost we would need to pass on to our users. I think most users understand this.
How often do you check the authenticity of the information exchanged in the Copyscape Forum?
We monitor the forum regularly but also encourage any users who have a question to contact us directly.
What's the maximum time it takes a user to remove plagiarized contents when your guide is followed?
It depends a lot on where the plagiarized content is hosted, so I can't give any kind of firm guideline on that.
Have you ever had to make a major change as a response to your customers' complaints?
Way back in 2011, we had some scaling issues due to rapid growth, and this led to some repeated downtime. As a result, we rebuilt the Copyscape backend to be far more scalable, and this has served us well ever since.
You can find guides on the internet on how to cheat plagiarism checkers. Some include replacing blank spaces with white alpha-numeric values that blend in. Is Copyscape able to detect these trends?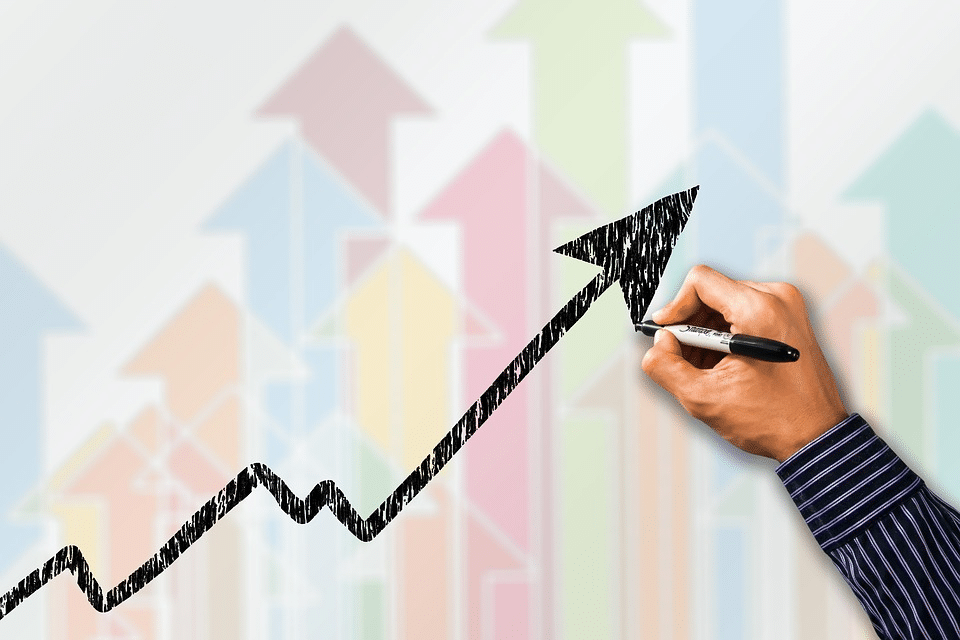 Image Credit: Geralt
The principle is quite simple – if significant parts of the text appear as a copy to search engines such as Google and Bing, then Copyscape can find it. While this might seem like a shortcoming, remember that the purpose of most content is to rank well in search engines.
So if a website has plagiarized some text and then modified it with these strange characters, they will be shooting themselves in the foot, because the content will look like gibberish to the search engines that are meant to bring traffic to their site.
Wrap Up
Copyscape has done a great job of putting three things in place to help you fight off plagiarism.
Built relationships with the search engines and content platforms,
Leverages advanced algorithms and statistical models,
Keeps cost as low as possible,
And based on user demands, Copyscape developed solutions that address plagiarism and related web copy challenges. Here are Copyscape's products:
Copyscape Premium: Which provides users with advanced one-time plagiarism checks, including Batch Search and an API
Copysentry: This service ensures constant monitoring of the Internet for copies of your web pages.
Dr. Greenspan said they started a new service, Siteliner to address new demands. The service does complete site analysis, including finding duplicate content and broken links.
Nicholas Godwin is a technology researcher who tells profitable brand stories that tech buyers and businesses love. He covers technology topics on his website TechWriteResearcher.com, and has worked on projects for Fortune 500 companies, global tech corporations and top consulting firms, from Bloomberg Beta, Accenture, PwC, and Deloitte to HP, Shell, and AT&T.
The following two tabs change content below.
Nicholas Godwin
Nicholas Godwin is a technology researcher who tells profitable brand stories that tech buyers and businesses love. He covers technology topics on his website
TechWriteResearcher.com
, and has worked on projects for Fortune 500 companies, global tech corporations and top consulting firms, from Bloomberg Beta, Accenture, PwC, and Deloitte to HP, Shell, and AT&T.
Latest posts by Nicholas Godwin (see all)