Content engagement drives sales. That's why you need interactive content. In one report, 72% of your customers will only respond to content customized to their interests and needs.
Static content, regular blog posts, e-books, social media graphics, and sales pages often fall short.
Besides, with static content, the conversation is only one-way, and you'd miss out on the opportunity to truly KYC — know your customer.
If you're wondering how to make your interactive content work, then you'll benefit from this interview with Dr. Saksham Sharda.
What Is Interactive Content?
Interactive content is a brand's way of letting users choose their adventures.
Movie industries have adopted interactive films (movie games) to give viewers the power to control the characters' fate. Netflix's Black Mirror: Bandersnatch, which allowed viewers to decide the lead character's choices, created quite a stir on Twitter.
Brands use extended reality to personalize the customer experience. 88% of businesses with a budget between $100 million to $1 billion in 2018 experimented with AR.
But, you don't need to spend so much on AR or VR to give customers a more engaging experience.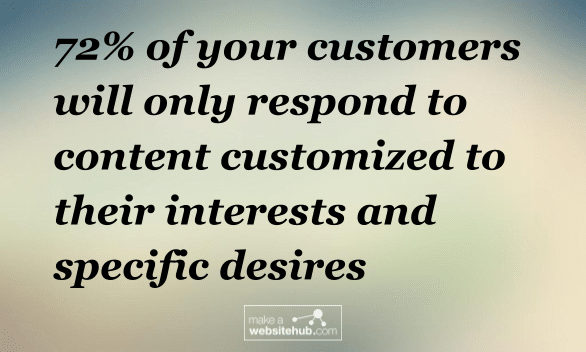 Saksham Sharda, Outgrow.co's creative director, gives a simple strategy that'd work for any marketer:
If you understand what the market is doing, it's easier for you to build a sustainable, interactive content strategy that you can work on from there.
You can use interactive content to achieve the same personalized experience as extended reality. And these include:
Assessments, quizzes, and polls,

Infographics,

Calculators and estimators,

Chatbots,

Recommendations,

Forms and surveys, and

Giveaways.
As far as video content goes, 43% of consumers on the internet prefer interactive videos, letting them decide what information they want to view about a product and when.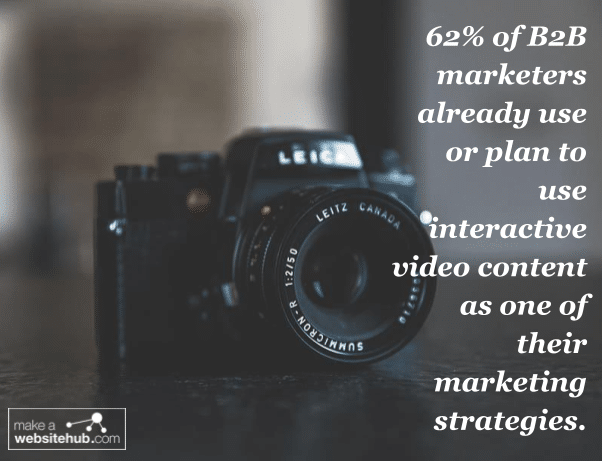 To help you truly understand how interactive content could boost your marketing results, we've highlighted four benefits. Let's take a look at them.
Benefits of Interactive Content
Buyers comprehend visual content 400 times faster than written content. And while 70% of marketers agree they only need static content to educate their customers, 93% find interactive content more effective.
According to Dr. Saksham Sharda, interactive content will boost your business through;
Higher Engagement
In the early 2000s, the founders of Outgrow.co embedded an app-building cost estimator on their initial business website.
The applet drew a lot of traffic and engagement and eventually became a crucial resource for prospects and clients who needed to build an app.
Interactive infographics are sharable over various media, and in that way, it attracts visitors from all over the web to your site.
While global B2B marketers struggle with getting and retaining users' attention, 93% of them agree that interactive content is a more effective way to do it.
By embedding interactive elements like surveys, forms, estimators, and recommendations, you open a two-way communication channel between you and your customer.
Increased Conversion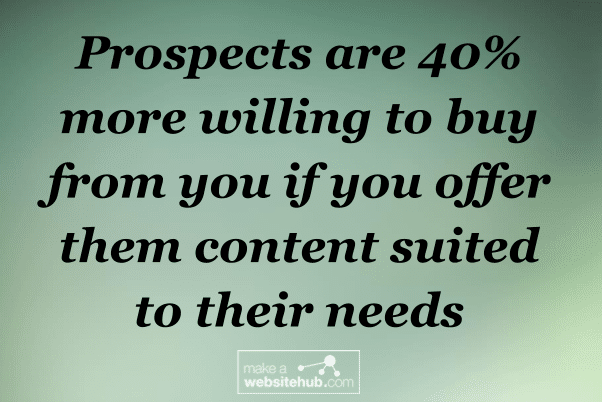 Prospects want you to help them, and not only sell to them. Interactive content shows that you care and want to know how to help them as much as possible.
Interactive assessments allow you to engage with your prospects personally. It enables you to show them how your product can help.
Interactive videos and other forms of extended reality help the customer to experience the products as in real life. These experiences quickly turn your prospects into paying customers.
Prospects are 40% more willing to buy from you if you offer them content suited to their needs.
Improved Personalization and Segmentation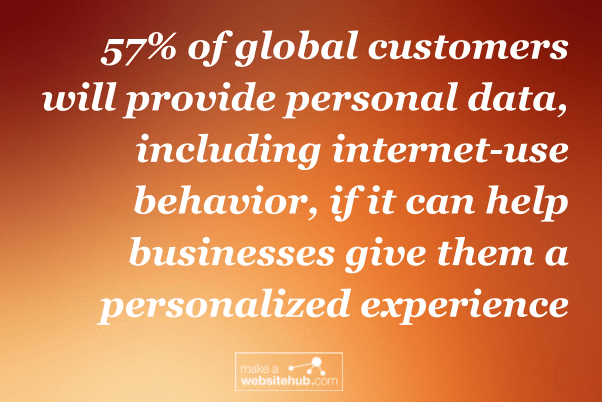 Data you collect from sharing interactive marketing content helps you understand your audience demographics and psychographics.
That way, you'll be able to offer them the most relevant recommendations. 87% of consumers agree that personal and relevant brand content influences how they react to that brand.
Besides, 57% of global customers will provide personal data, including internet-use behavior, to help businesses give them a personalized experience.
Distribution of marketing content is more effective and efficient if your audience is well-segmented according to their interests.
Stronger Customer Loyalty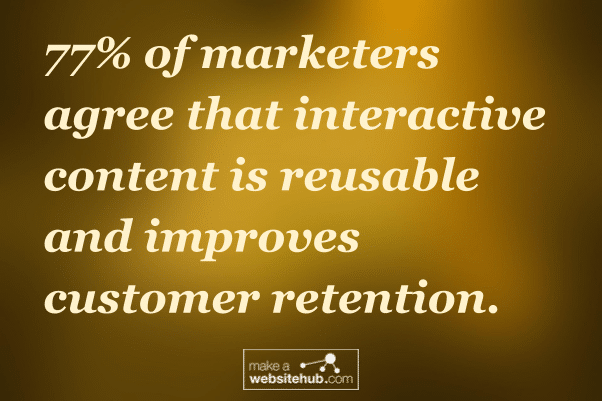 The quality of the content and its relevance to your customers and prospects will build their trust in you.
77% of marketers agree that interactive content is reusable and improves customer retention.
Customers that trust you will quickly become brand advocates.
All of these benefits will boost sales and help you scale your business.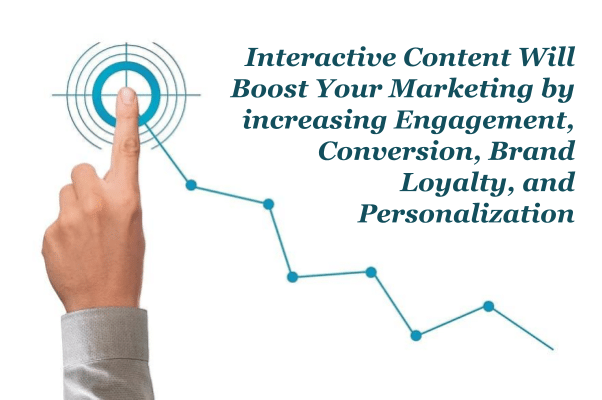 No doubt, your business could benefit in more than one way if your content became more interactive. But, creating these contents requires investing in several B2B marketing tools for particular content types.
Besides, as a marketer who's never used interactive media, wouldn't you like to know if it's worth the extra spend?
In 2019, while 56.2% of marketers planned to increase their budget, 42.3% left their marketing budget as it was.
So, even if they wanted to implement interactive content strategies, many marketers don't plan to blow a hole through their pockets to do it.
The question then is, how could you turn your content into a two-way conversation without multiple tools?
This is where Outgrow.co comes in.
Outgrow.co allows marketers to create interactive content without spending lots of hours navigating complex emerging MarTech.
The platform allows you to configure surveys, polls, forms, calculators, and quizzes on a single easy-to-use interface.
Key Takeaways From The Interview
Interactive content drives more engagement than static content.

Embedding interactive elements into your website and sales funnels allows you to collect useful marketing data.

You can optimize and personalize your content marketing with data from interactive applets.

It's easier to build a sustainable, interactive content strategy that'll work for you when you understand the market.

Simplified tools lead to efficiency and a faster decision-making process.

Before introducing new features to customers, make sure to improve the capacity of the product so you can sustain efficiency.

The objective of any Software as a service is to let users express their creativity.

Use interactive content to make choosing easier for your customers.

If you're selling a service, use a ROI calculator that shows the client how much money they can save using your service.

Focus more on producing one important and valuable interactive content that your audience would enjoy instead of too much content.

Using a no-code tool allows you to have enough power to put out interactive content immediately so that you can ride a trend.

Starting from scratch is a mistake. Build viral content on the existing knowledge in templates.

Instead of a competitive idea and outlook, think of the market as a game you need to play to gain attention.
In this interview, Dr. Saksham Sharda speaks on the ways interactive content can boost your marketing and how to go about it.
Let's dive right in.
My Discussion With Dr. Saksham Sharda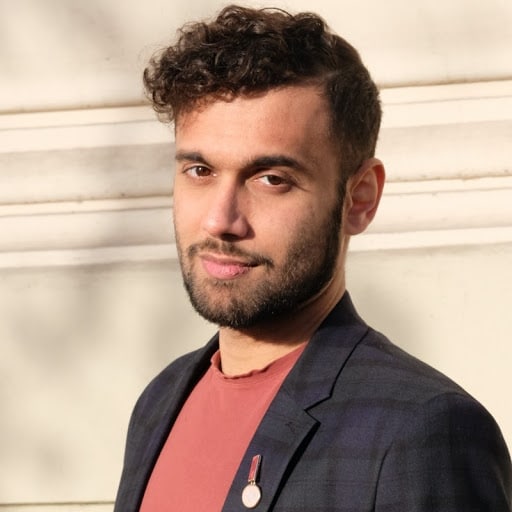 1. Please introduce yourself and tell us about Outgrow.co.
I am Dr. Saksham Sharda. I specialize in data collection and analysis, filtering, and data transfer through widgets and applets.
Interactive, cultural, and trending widgets I designed have featured on;
ProductHunt,

TrendHunter,

Flipboard,

FactoryBerlin, a startup hub in Berlin,

Digimarcon World, Silicon Valley, and

The European Affiliate Summit.
I work for Outgrow.co—a tool you can use to create interactive content easily. Outgrow.co allows you to create contests, giveaways, polls and quizzes (like Buzzfeed quizzes), surveys, calculators, and estimators.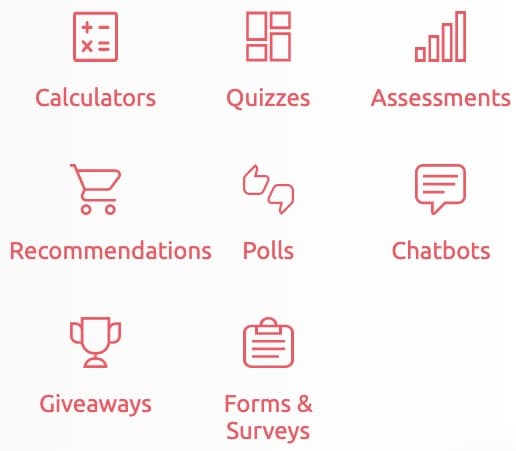 You can also create e-commerce recommendations that help you suggest products to your customers. And as well as assessments and chatbots that you can put on your website.
All of these allow you to interact with your existing customers and your prospects in a very engaging way.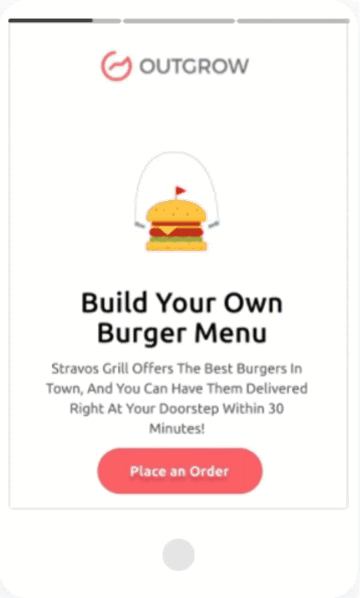 The content you create can be embedded on your website or promoted using your blog, email newsletter, and social media channels. You get the ability to track the return on investment and analytics as soon as you go live.
So you're able to quickly launch multiple campaigns and assess how they compare using the outcross compare tab.
Finally, on your results page, you can have a crucial call to action—which can be focused on getting the users to share your content, follow you on social, download a PDF, or provide their contacts to follow up with them later.
2. What led to this? Why did you choose to solve this problem?
Initially, our co-founders had a company that would allow people to make an app that they could put on the App Store or the Google Play store. This was back in the 90s and the 2000s when apps were just taking off.
Everyone had an idea for an app, and everyone wanted to launch their app on the App Store or the Google Play store. But no one knew how much it's going to cost them to get their apps made.
So the co-founders had this company that allowed people to get their app made for a fee.
Later, they launched a calculator on the website that would show people customized pricing of how much it would cost them. The pricing was based on the requirements they had for the app— number of screens, functionality, and what store they wanted to launch it.
This calculator went viral in the 2000s. It became the go-to place for everyone to find out how much it costs to make an app.
So this calculator generated a lot of leads.
In many cases, people came on the website to find out how much it'd cost to make their app. But that's when our co-founders realized that there's an immense value in tools like calculators and quizzes:
They could drive a tremendous amount of traffic to your website and provide you with extensive marketing data.
When you're asking these questions to estimate how much an app costs, you also collect marketing data about that client base. As a result, you understand the app market better as a provider of services.
That was when the co-founders decided to make the software a no-code tool like Outgrow.co.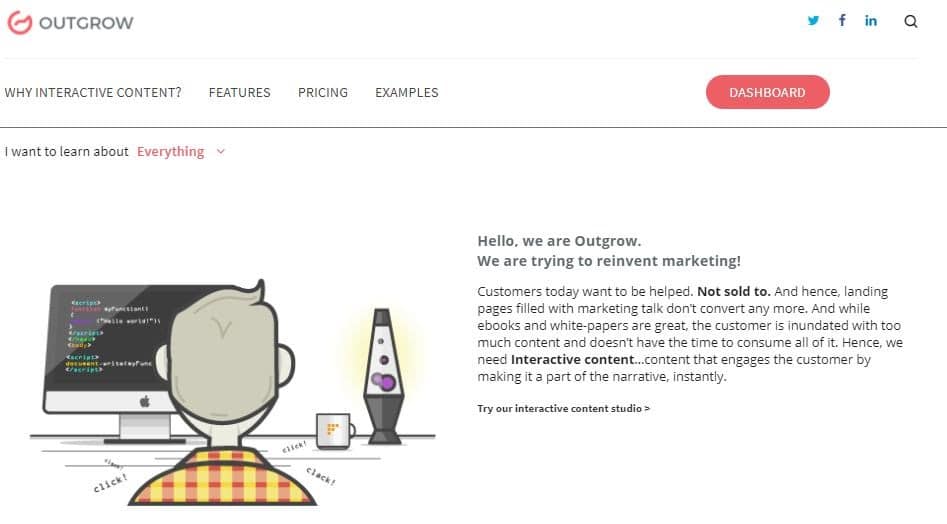 It wouldn't matter whether the user was a freelancer, a smaller, medium business, or a large enterprise. It allows anyone on the internet to make their interactive content.
3. Are there other things you're thinking of adding to Outgrow apart from what you have now?
We are trying to limit introducing new things. We keep improving on the things that currently exist.
We try to make the platform more comfortable to use and more efficient.
Our focus is on keeping things simple because we understand that simplicity leads to efficiency and a faster decision-making process when it comes to our customers.
We're making these interactive content pieces faster when you embed them on a website, in your email, or in your social tabs where you need them to react more quickly.
So our priority right now is to make everything better rather than introduce new features.
It can cause some confusion to introduce new features on top of old ones you could improve on. For instance, if you sign up for a new, unfamiliar tool and you're unable to decide what to do, the number of choices might be overwhelming.
What we have decided is to focus on making a lot of templates. So we currently have a thousand pre-made templates that anyone can customize to their taste.
4. Talking about simplicity, I noticed there were too many features on the platform. Do you have any training or course that helps people know what to focus on? So they don't find the choice of features overwhelming.
An excellent way to start is by going to the template section on Outgrow.co.
There are options to either filter all templates by interactive content type.
The eight interactive content contest types on the platform are:
Giveaways,

Polls,

Quizzes,

Surveys,

Calculators,

Recommendations,

Assessments, and

Chatbots.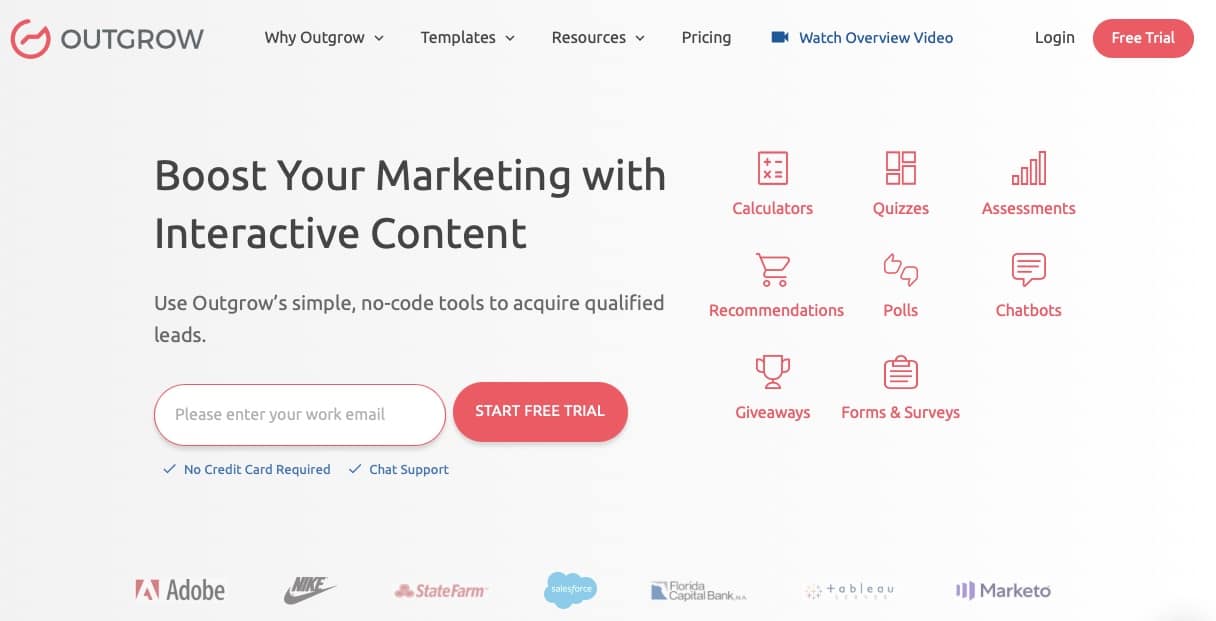 Secondly, you can pick something or filter by industry. There are different industries, like podcasts, real estate, or finance, to choose from.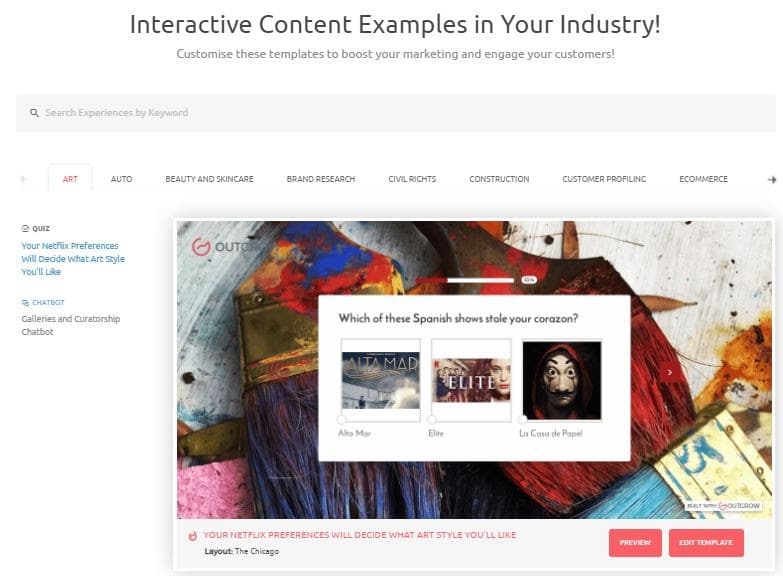 When you choose a template, you can just edit them. You can use your company's colors, change questions, and change a little bit of the outcome.
The third option you can use is to look at the trending templates that we have. That is another section where you can see what most of the other customers are doing. So you can just copy them.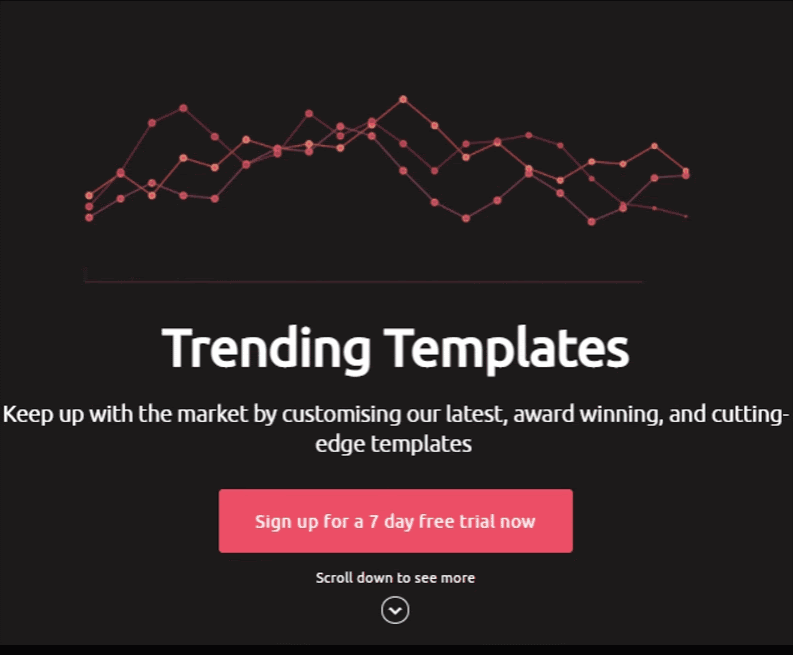 If you understand what the market is doing, it's easier for you to build a sustainable, interactive content strategy that you can work on from there.
In addition to that, you can check out our idea generator.

It's an interactive tool that asks you a couple of questions. Based on how you answer those questions about your industry and priorities, it recommends the kind of interactive content you need to build.
The fifth option is to use the chatbot at the bottom right corner of our website. The chatbot asks you some questions based on your goals and recommends what you need to build.

Examples of such goals include:
Educating your audience

Filtering the leads that you have already collected

Generating more leads, or

Reactivating old leads in your database that have gone cold
These are five different ways to begin using Outgrow.co.
5. Talking about goals, is there a way to measure this performance right inside the Outgrow.co tool, or do you have to integrate some external tool to measure performance?
There's an extensive analytic section within Outgrow.co.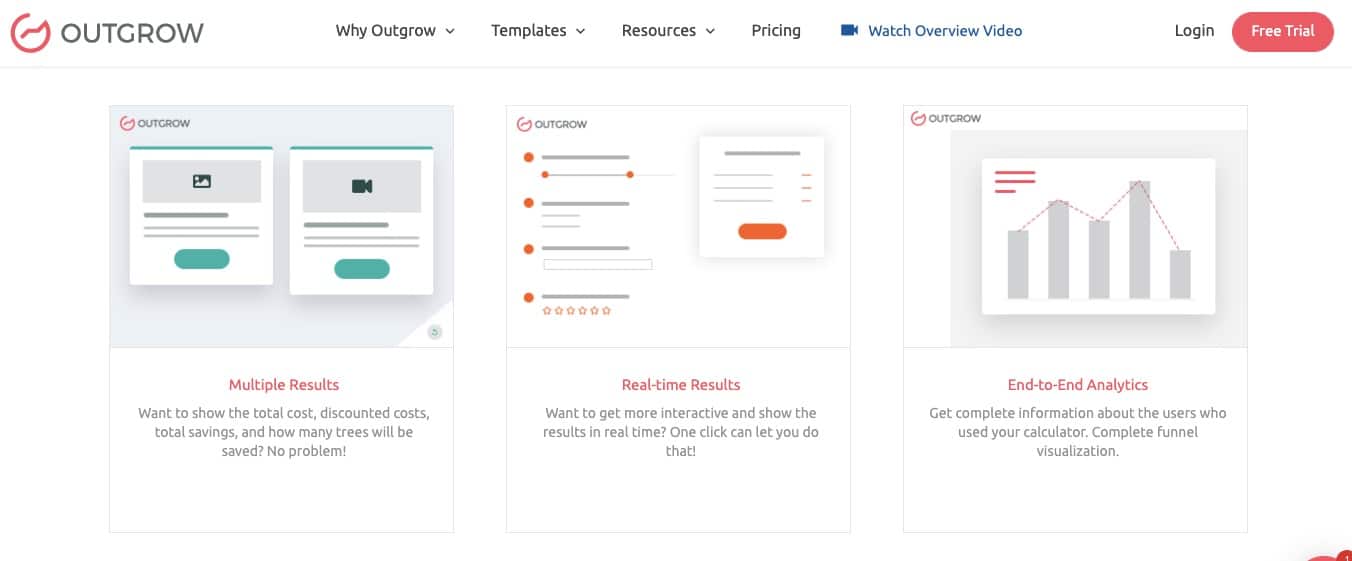 I'll give an example of how to use this.
If you're a lawyer, there are tons of other lawyers with unique websites and much static content with paragraphs about their company. Many lawyers will have the same call-to-action (CTA) button on their website that says 'contact me'.
Imagine you had interactive content on your website that shows prospects how much you can save them in legal fees. For instance, it may ask some questions like:
where's your company based?

What kind of legal problems do you run into?

What kind of assets do you have?

What kind of patents do you have?
Then it shows on its result section how much money they can save over time by employing your law firm. It can show that to them graphically in an estimator or a calculator that you've built on Outgrow.co and embedded on your website.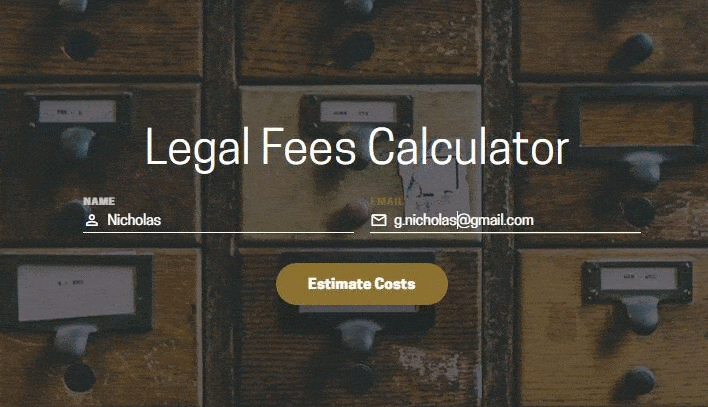 It could also ask your prospects for their email just before it shows them the statistics.
All of this data collected can be tracked and analyzed in the Outgrow.co analytics section and used to optimize your marketing strategy.
So you'd see
What part of the country people access this widget,

What kind of browsers they used, whether Chrome, Safari, or Firefox,

What kind of devices they use, whether it was a tablet, desktop, or smartphone.

Which websites referred people to your interactive content piece—whether most of the traffic came from Facebook, LinkedIn, or some other website.
Based on all of this data, you can further optimize your interactive content piece to make it more suitable for mobile, desktop, or a particular browser.
The analytics section will also show you all the generated leads, and you can customize follow-up with all of these leads.
There's an option to export this data into an Excel file or one of our partner tools like HubSpot or any other CRM tools.
6. I know you touched a bit on specific tools that are best fit for recapturing leads that have gone cold or initiating your first contact with leads. Are there any particular tools that you call out as best for websites just launching out and trying to grow their audience?
We serve 21 different industries, so it depends. I couldn't say what would work for every industry. But, I would recommend going to the template section, filtering by industry to pick out a template, and editing it to see if it works.
The point is, these templates are already there and have worked for different industries with different needs.
If you're selling a service, use a return-on-investment calculator that shows the client how much money they can save using your service.
As a beginner who's just started a business, you have a seven-day free trial. You can pick a template and edit it to use your company colors. Some of the go-to templates, for instance, would be putting a chatbot on your website.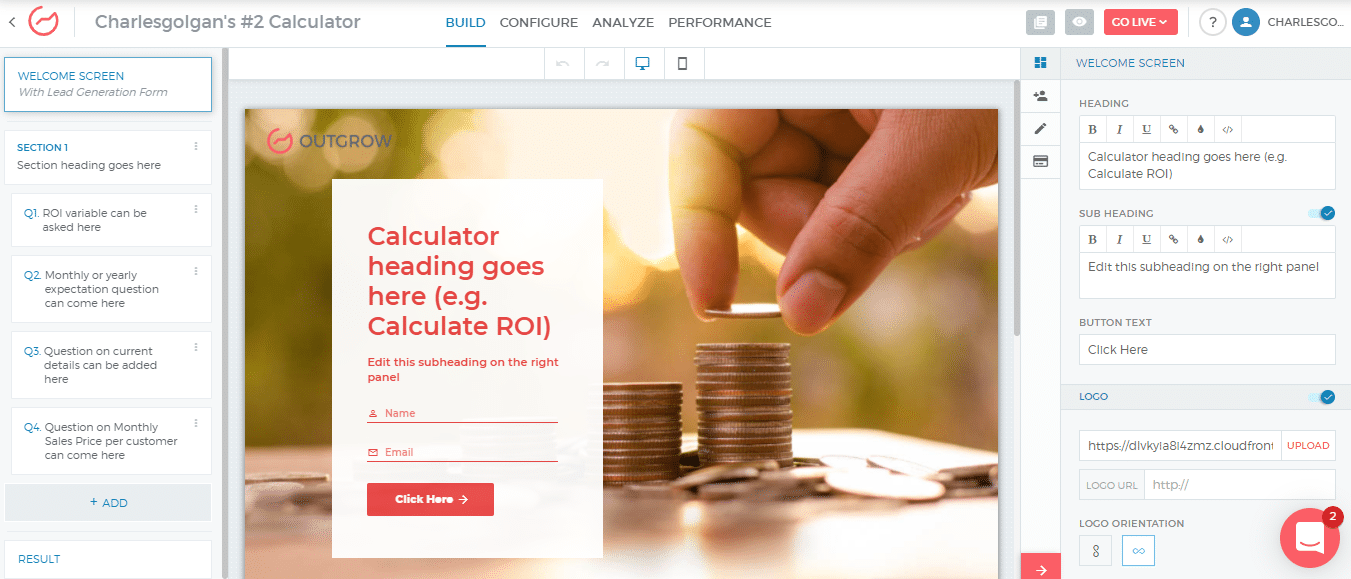 It takes barely an hour to edit and put it up on your website. Then you can AB test it with other templates and see which one works better. If one of them doesn't work so well, then use a different template.
However, product vs. service is the categorization that I make.
If you're selling a service, then you are giving long-term value. It's usually hard to justify to the client whether this long-term value will be worth it.
In this case, you can use a return-on-investment calculator that shows the client how much money they can save by using your service or how much return on investment they could get.
Facebook now allows you to embed interactive content on your business page. There's a special tab that lets you put a return-on-investment (ROI) calculator. So you can embed this on your Facebook tab so that people will immediately see it when they visit your Facebook business page.
If you're selling a product, you're giving immediate value to the customer.
When you walk into a physical store to buy sunglasses, there's usually a sales assistant who can tell, based on your face shape, eye color, nose shape, or hairstyle, what kind of sunglasses would suit your face. This function is usually lost on e-commerce websites, where you have to search through long lists of products that just look the same.
On your e-commerce website, use e-commerce recommendations that make choosing easier for your customer.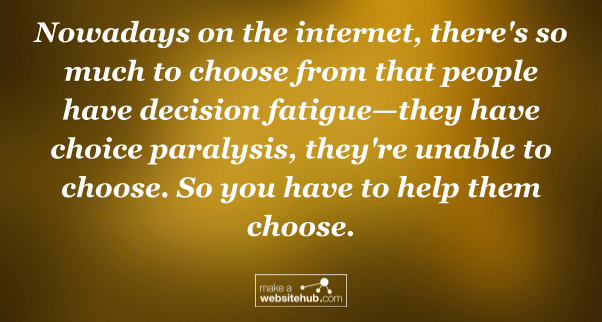 7. On your website, you limit the plans by the number of leads. What happens if a user gets a lot more leads than a particular plan allows?
The Outgrow.co system informs you as your results approach the plan limit. We give you a bonus lead capacity to have enough time to transition into a better plan or get a custom plan. We're flexible around that.

8. A lot of people think that graphs, tables, and charts are critical to visual content, but I see that you limit them to higher-tier payment plans. What's the thought behind this?
You can make charts, tables, and graphs, but it's usually for services, especially if you're a team. Even if it's on a higher-tier plan, it starts at just $95 a month. That's very cheap for someone to implement, mostly when they're selling a service.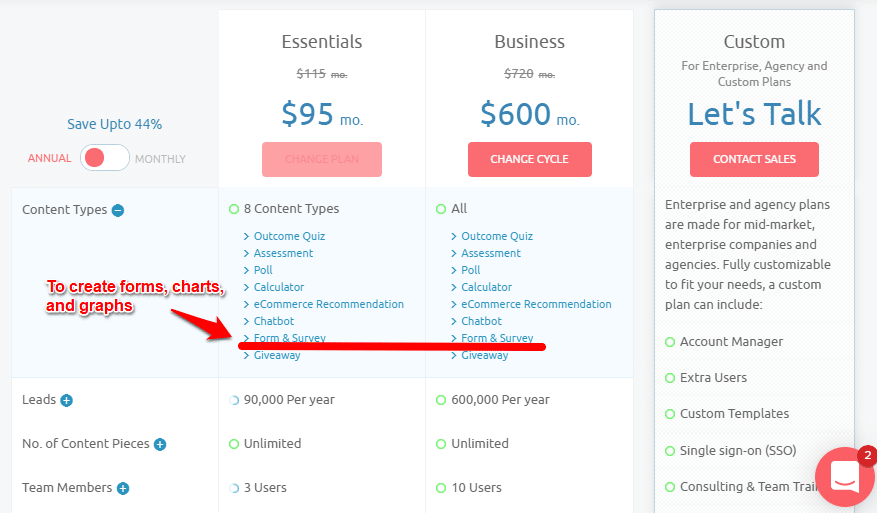 Also like Custom Startup plans have access to this, but you have to apply for it.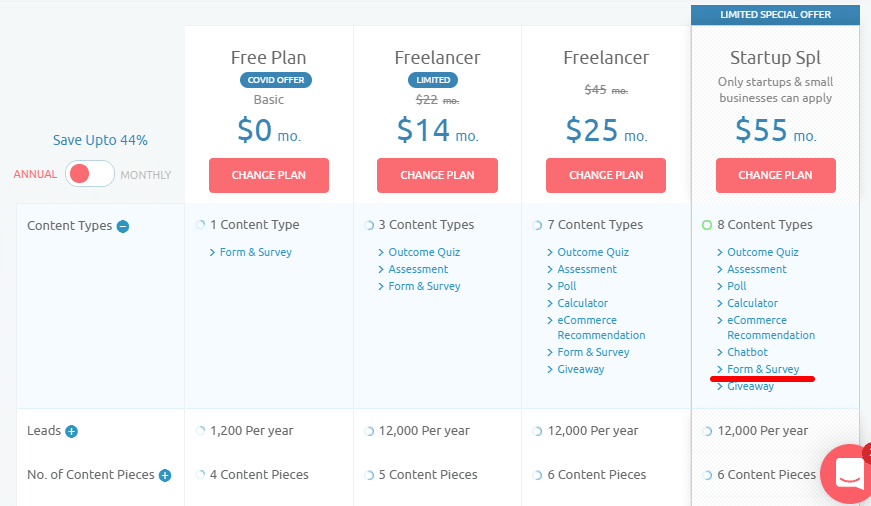 We don't want people to misuse these plans. That's why we have kept them either for SMBs and startups or in the essential and enterprise plans. But, it's possible to use them if you apply just for a startup plan.
9. With a sea of tools out there and the cost of doing business on the rise, how would a small business or a team member in a larger organization justify investments in Outgrow.co?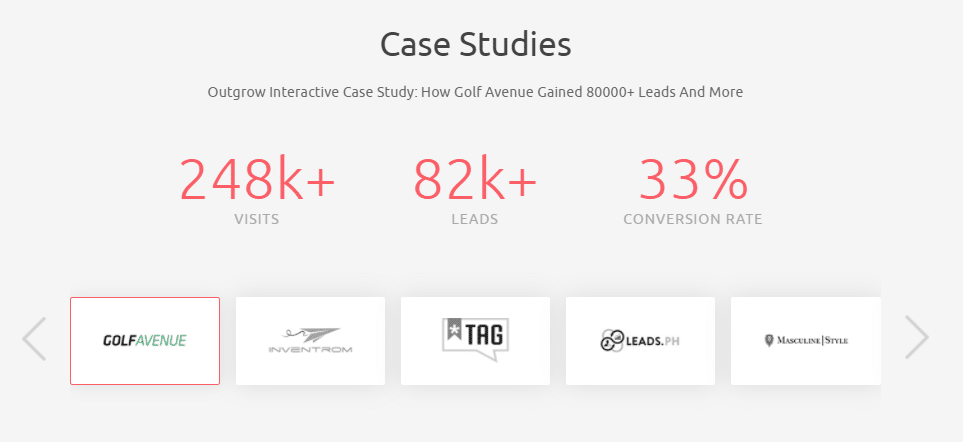 I think that's what our pricing system aims to do. With the free plan, you could figure out if Outgrow.co works for you or not.
The rest of our paid plans start with the Freelancer plan at basically $14 a month. This is probably much less than what it costs to use tools like Buffer to schedule posts and social media.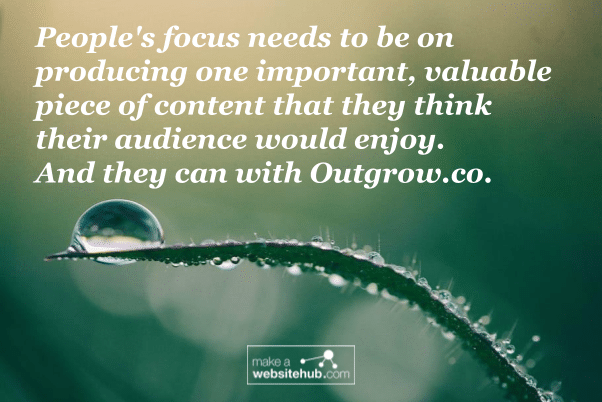 When you think about it, scheduling posts on social media is not so significant as what you can achieve with interactive content pieces. You have to focus on putting out content that you think is valuable and not just too much content.
So I would say instead of using scheduling tools, people's focus needs to be on producing one important, valuable piece of content that they think their audience would enjoy. And they can with Outgrow.co, even if they have to post it on social media manually.
The entire internet is headed towards interactive content, and our no-code tool allows you to build these in a short amount of time.
It's a very helpful tool because the entire internet is headed towards interactive content, and our no-code tool allows you to build these in a very short amount of time. That's another way to benefit from our tool.
There are smaller plans for SMBs and startups to play at the same level as big companies like Nike, Adobe, and National Geographic. Small businesses especially have an advantage because it'll take a lot less time to have your content up and running.
In bigger organizations, every material must be cleared through several departments like the legal, content, or marketing department. Smaller businesses don't have this scruple.
If you're putting out valuable content fast, you're able to ride the trend in the market quicker than a big company could.
So it's a helpful way of competing with big players in the market.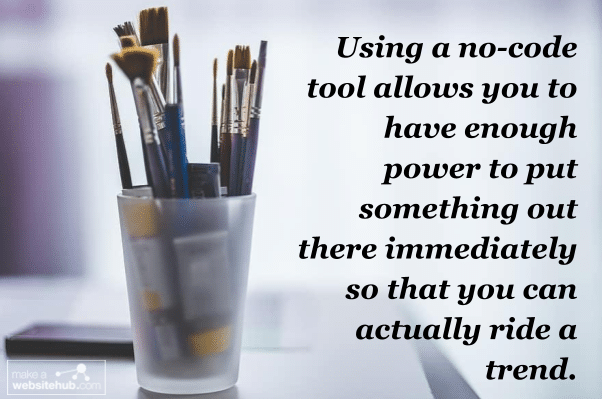 Have you seen The Queen's Gambit on Netflix?
It's a TV show about chess. We made a recommender that shows each startup what kind of chess openings capture their startup strategy. So, the Queen's gambit is one kind of opening.
There's the King's gambit, the cost-train gambit, the Scottish gambit, among others.
The point is, we were able to make this in a day, put it on TrendHunter, Producthunter.com, and our social media. It took off because we could make a calm marketing campaign around a TV show that had just been released. We didn't have to take too many permissions from too many departments.
Using a no-code tool allows you to have enough power to put something out there immediately so that you can ride a trend.
10. What mistakes do you think people generally make when they try to use interactive content?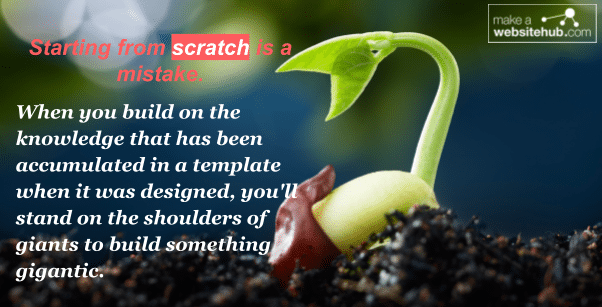 I would say starting from scratch is a mistake. If you start building from the beginning, you might come up with a new idea. But, what you need to do is edit templates.
It's faster, and you'll build on the knowledge that has been accumulated in that template when it was designed. You're going to stand on the shoulders of giants to create something gigantic.
So that would be something that I would emphasize on. Look at the templates, edit them, revamp and play with them as much as you like.
This is not just for building interactive content but in this startup game in general.
Your idea and outlook towards the market should not be competitive. You need to think of it as a game. Think of it as fun that you'll get to play with the templates and the marketing world to see whether your idea goes through.
Instead of being too stressed about it, think about how you can play with the key players in the market, and the particular industry you are, to gain attention.
11. What was the best thing anyone ever said to you about Outgrow.co?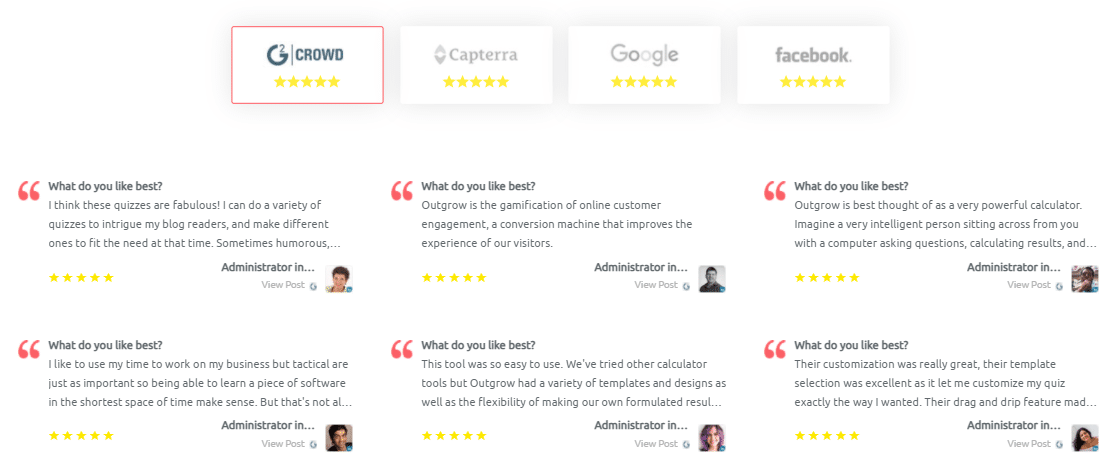 There are several things. Every time I go on a podcast and speak about Outgrow.co, it's a rehashing and rephrasing of the reviews most of our clients have left us.
The best thing about Outgrow.co is that most of the creativity we've seen has come from the clients themselves.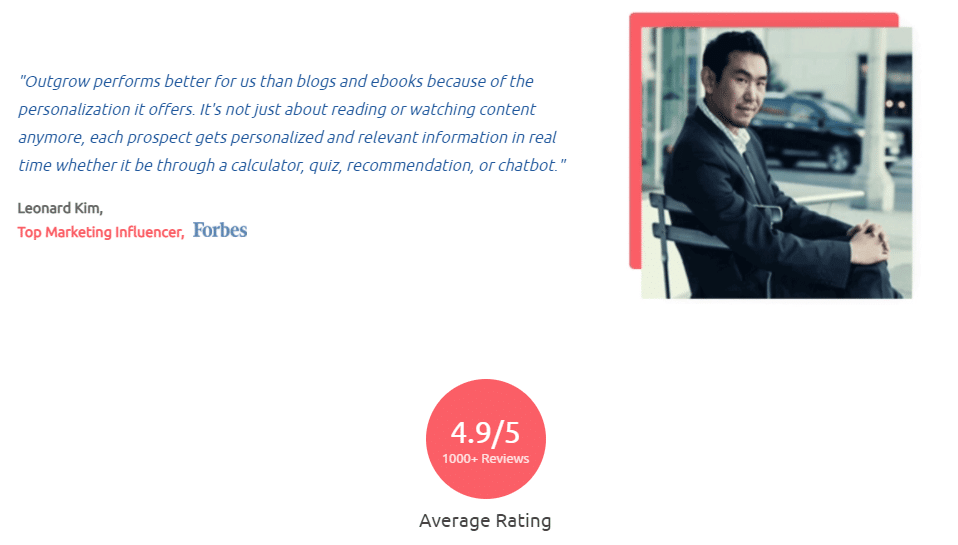 Even though they didn't make this tool, they've worked on it. So, they're able to look at it from an outsider's perspective.
For many of them, the best thing about Outgrow.co is that most of the creativity we've seen has come from the clients themselves.
For instance, one of the users said the moment he's let loose on the Outgrow builder, he's able to come up with so many new ideas. So, it's a platform that enables him to be creative.
That's just such a great compliment because the objective of any software as a service, like Outgrow.co, is to:
Provide a service, and

Let people express their creativity.
That's what our tool has managed to do.
The following two tabs change content below.
Nicholas Godwin
Nicholas Godwin is a technology researcher who tells profitable brand stories that tech buyers and businesses love. He covers technology topics on his website
TechWriteResearcher.com
, and has worked on projects for Fortune 500 companies, global tech corporations and top consulting firms, from Bloomberg Beta, Accenture, PwC, and Deloitte to HP, Shell, and AT&T.
Latest posts by Nicholas Godwin (see all)