Shopping cart migration is hardly on the radar of eCommerce owners until something goes wrong. If you say yes to any of these items listed below, then your store is probably eligible for a cart migration:
Your shopping cart's codes are always breaking
The cart solution you use doesn't have the functionalities you need to run or scale your business
The shopping cart you use has way more features than you need and is costing you more than necessary
Your shopping cart has a history of being hacked
You are scaling your business way faster than your shopping cart solution can handle.
A competitor cart just feels better and more pleasant to use
An alternative cart solution loads faster and gives your buyers a better user experience.
Your friend or favorite person uses a competitor and convinced your to switch
Whatever your reasons, you want to make the transition without breaking things. In 2020, Shopify received the most cart migrants, at 35.46%. Whereas, Magento had 28.7% of its users moving to Shopify.
Unlike Shopify that's receiving more stores than it's losing, platforms like Wix, at 6.9%, are doubling their emigration rate and getting near-zero immigration.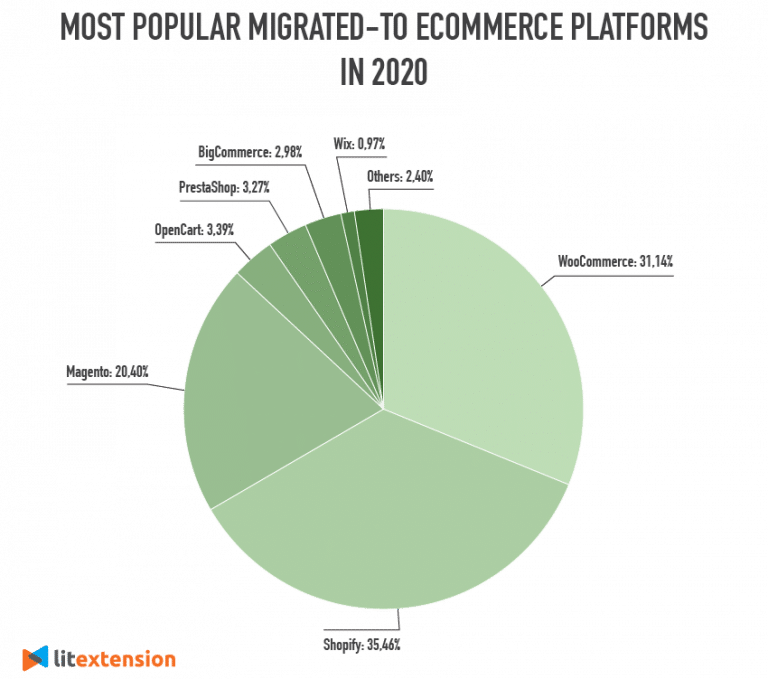 It's hard enough that you have competitors — the world has over 12 million to 24 million eCommerce sites. So there is no shortage of where your customers can go if your store isn't available for them to use.
And more online shops are popping up every day. Thus, creating even more competition. The silver lining, though, is that we have over 2 billion digital buyers. So, you'll be fine.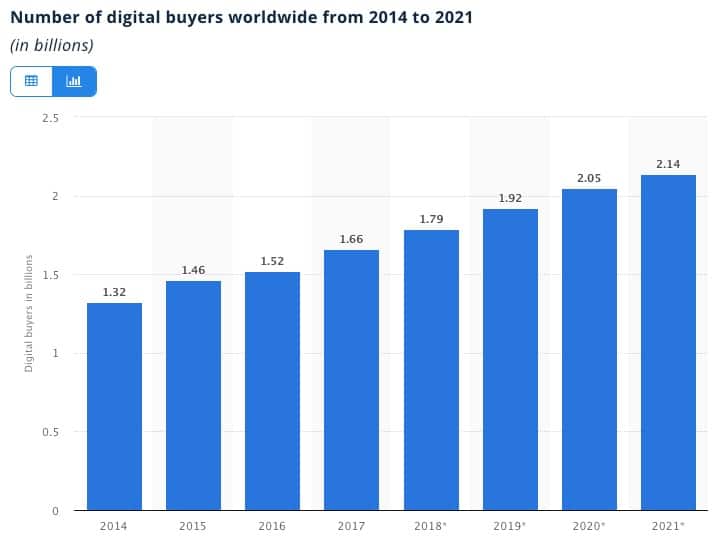 But how do you migrate your eCommerce store and cart without breaking things?
In this interview, Alex Nguyen of LitExtension guides us on how to move carts without displacing customers. LitExtension allows you to migrate your cart across multiple platforms. So you'll find one that's a good match for your business without breaking a sweat.
How to Choose an Excellent Shopping Cart Migration Platform
You know how critical your shopping cart is. It literally stands between you and your money as it facilitates — or impedes — the purchase of products and services your ecommerce store. Hence, it should close the gap between business owners and their customers.
Your shopping cart receives the customer's payment and organizes the distribution of that information to the merchant, payment processor, and other actors.
A good shopping cart should do these:
Facilitate order and customer management.
Store information about products.
Simplify the payment process.
Help customers make informed purchasing decisions.
Help with ranking on SERP.
Facilitate the best user experience for the customers.
Help sellers manage several customers at the same time efficiently.
Aid in managing backend tracking, coupons, and inventory tracking.
Enhance the store's flexibility online.
Increase the store's visibility and attract more customers.
Migrating your shopping cart across ecommerce stores isn't an easy task. It requires you to invest your attention, time, and effort.
If you execute a migration poorly, it'll result in declined SEO ranking, data complications, loss of customer data, and more.
When performing a migration, you don't want any of those to happen. A small mistake can lead to serious traffic loss and decreased customer loyalty.
Supporting over 100 e-commerce platforms, LitExtension provides an effective shopping cart migration solution.
Ecommerce Platforms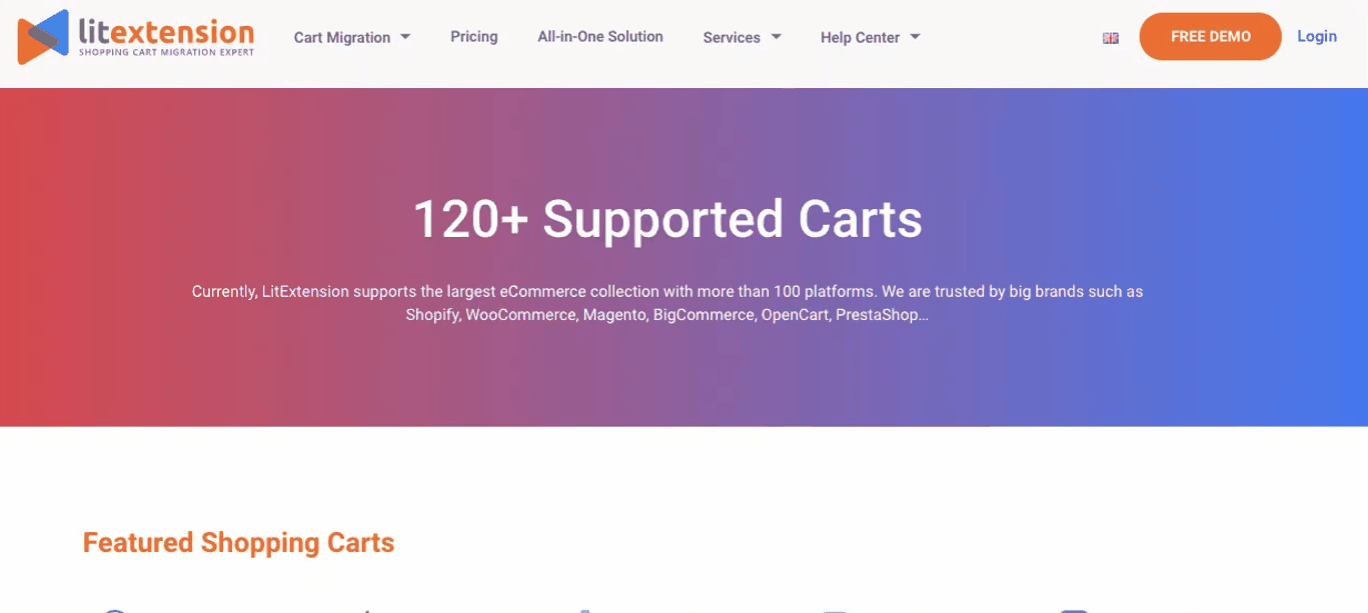 You want to consider an eCommerce platform that provides you with customer service infrastructure, website builders, accounting, security support, data management, and other resources to make your store management a breeze.
Thus, put your business needs first when migrating carts. Specifically, here's what makes each platform unique:
Shopify allows you to scale and run your store smoothly.
Square lets you sell both in-person and online.
BigCommerce allows for large volume business owners to sell without challenges.
WooCommerce enables you to add a shopping cart to an existing WordPress website.
Wix can be used to build a complete site.
Magneto is best for small-to-medium businesses with existing markets.
Things To Consider in Your Cart-to-Cart Migration
Pivoting your store towards new trends in the ecommerce industry does not come without risks and challenges.
It can affect site speed, essential features, or even limit its functionalities.
Here are some signposts to watch out for if you want your migration to be successful.
Compare the functionalities and limitations of the current cart with the ones you're considering.
Consider the perfect time for shopping cart migration when planning. It's better to transfer data when your site receives the lowest number of visitors.
Use a flawless migration method. It could be manual migration, professional help, and automated migration tools.
Find out if you can migrate your extensions or themes.
Update the URLs for SEO.
Key Takeaways from the Interview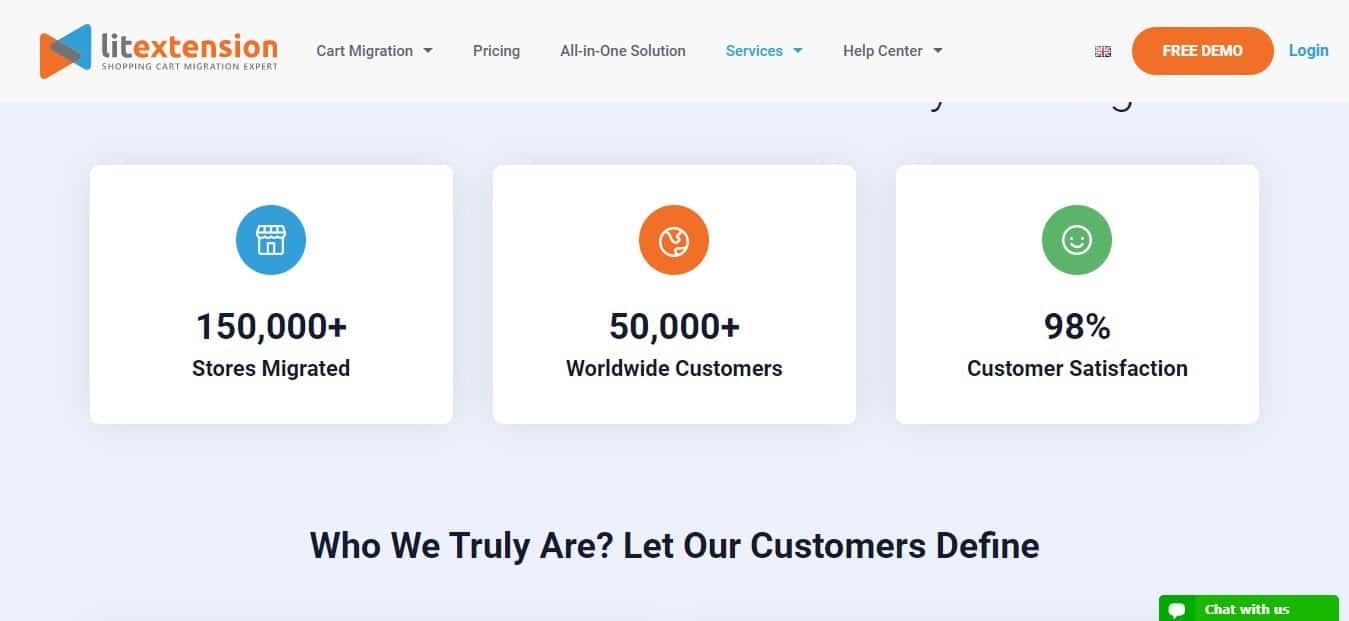 This interview sheds more light on migrating your shopping cart across e-commerce platforms.
Here are some key points to note:
There is always the need to improve your eCommerce cart especially when the existing functions cannot handle your expansion. That's probably a good time to think of an alternative that solves your needs.
Understanding the pain points and weaknesses of your services is key to improving them.
While hunting talents, the most important thing to look out for is the person's willingness to do the work, even if they need to learn more. It's important that they fit into your system.
Keep in mind that eCommerce platforms are different and complex and the types of data they support can be different too; those are some of the reasons why data migration might not go so well.
Savvy businesses learn from their mistakes, improve their tools and services to keep their customer experience top-notch.
It's important to understand the pain points and weaknesses of your services and it's your duty to know how to improve them.
My Discussion with Alex Nguyen of LitExtension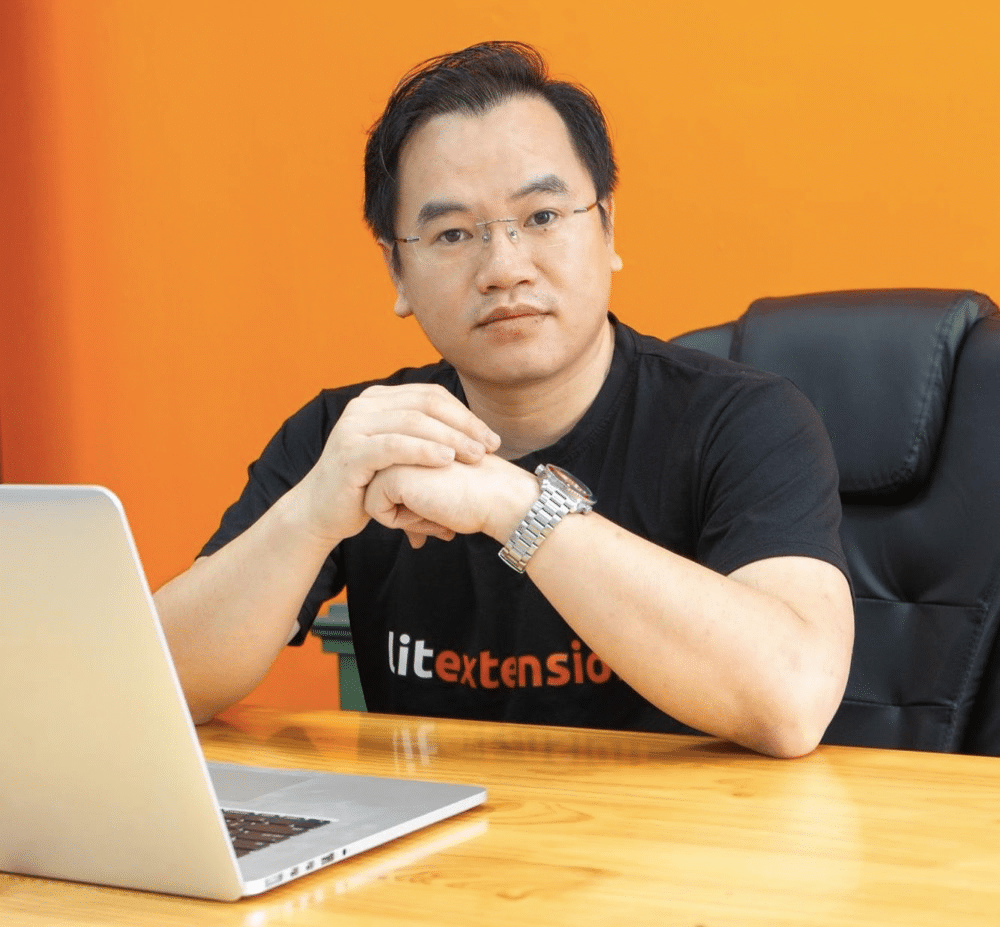 1. Please introduce yourself and tell us a brief history of LitExtension.
Yeah! Thanks for inviting me to the interview. My name is Alex Nguyen. I'm the Founder and CEO of LitExtension.
I'll start by sharing the story of LitExtension.
We started the project in 2014 because LitExtension matters to us. The name is a combination of Lite and Extension. Lite means small in size and Extension in the sense of plugin for commerce websites.
At that time I tried to make a small plug-in, but the plugin must be the best in the market. In 2016, I upgraded LitExtension from a plugin to Software as a Service (SaaS). And after six years, we're presently among one of the biggest companies that provide online retail services.
We help clients with shopping carts and other retail requisite services all over the world. Up to now, we have completed more than 150,000 projects for 50,000 customers from 90 countries.
2. In your experience why do businesses migrate their eCommerce carts? At what stage or in circumstances would you encourage a business to migrate their cart?
Great question.
If you're a store owner and you have a small website where you sell on the internet, one day your store's sales will increase such that the capacity of the current website won't be able to handle your customers' activities. If you don't have the necessary functions for the expansion you'll need to customize.
But, when your website structure is too hard to do that, what should you do now?
You will have to seek a better e-commerce platform, find a lasting solution to migrate all your data from your website to the new one. Those are the reasons that prompt e-commerce store owners to migrate to a new e-commerce cart.
One day your store's sales will increase such that the capacity of the current website won't be able to handle your customers' activities. If you don't have the necessary functions for the expansion you'll need to customize. But, when your website structure is too hard to do that, what should you do now?
If the store owner has a plan to migrate his store to a new platform. I'm going to encourage him to start as soon as possible and finalize it quickly.
3. Cart migrations take eight processes, can you explain these processes and the business implication of doing them?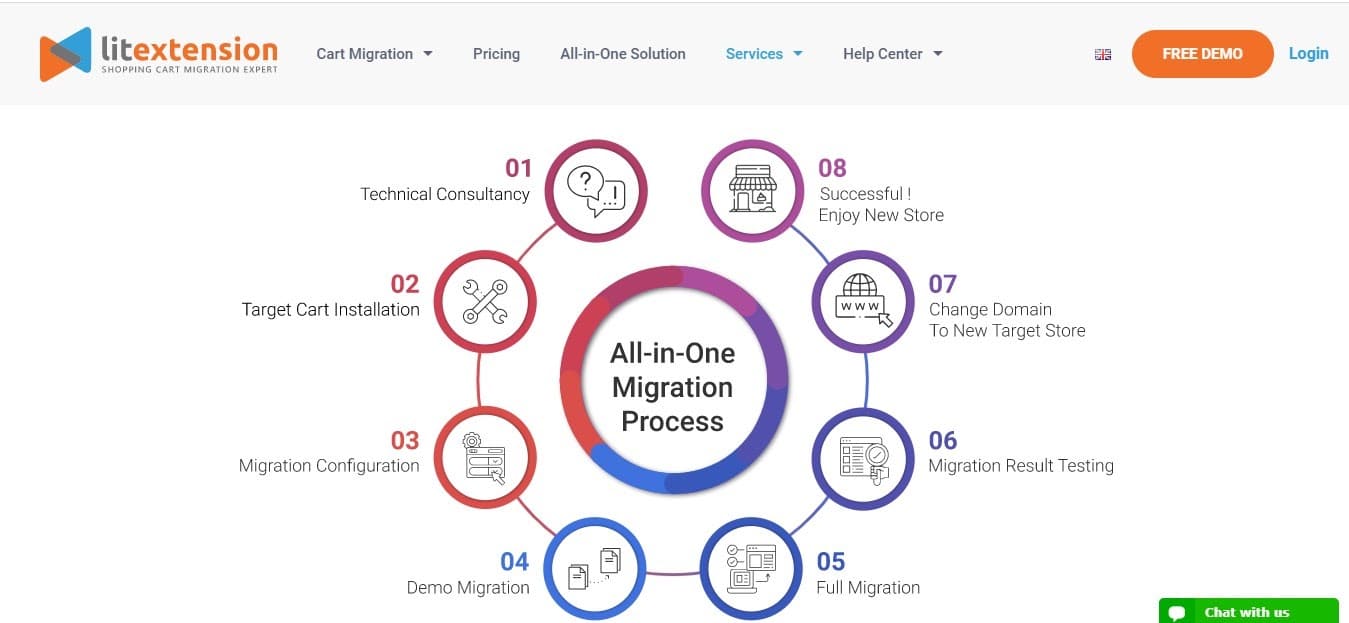 Yes! I would like to explain how LitExtension works.
As you know, cart migration with LitExtension takes eight processes.
Number one is technical consultancy services. Our Technical Assistant helps you to track all information needed to migrate your FTP, admin account, or host tracking.
Did you know that some hosting services use firewalls to block access from other users?
So, our Technical Assistant will help you prepare the environment for migration.
Number two is your target cart installation. An example is when you want to migrate from Shopify to Magento. You need to install a fresh Magento store.
Installing a new store has never been easy, especially when you have no technical knowledge. You can hire a freelancer to do it for you, but that will cost you $100. But we do it for free because we try our best to provide a rich experience for our customers.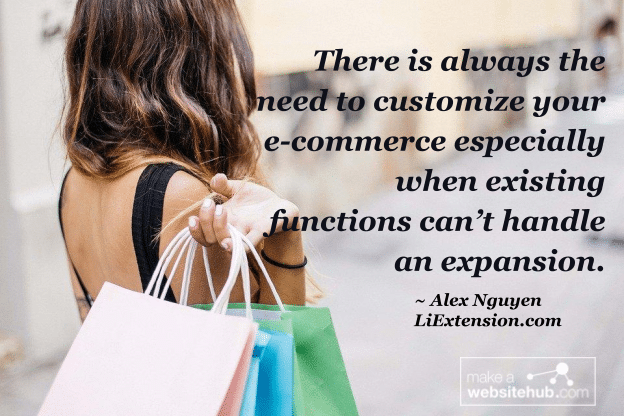 Number three is cart migration configuration. At this stage, LitExtension app provides you a form to select what data you need to migrate and additional work options you want to migrate.
Step four is Demo migration. At this stage, we select a migration of 20 customers and 20 orders, and you'll be able to see the demo migration results. When you are happy with it we take you to step five for the actual migration.
When you click to run full migration all your data will be migrated from the source store to the target store. And what you do now is to drink a cup of tea, then wait to get the result from LitExtension.
The sixth step is migration results testing. When your migration is completed, you should check the target store and make sure all your data has been migrated accurately.
And the seventh step is changing the domain to the target store. At this step, you point your domain from your source store to the target store by using a domain management system. This may take a few minutes to finalize.
And the last step is to enjoy your store.
4. Thanks a lot for the detailed process. You offer Do it yourself (DIY) and Done for You (DFY) migration. Are these options tied to the size of the store or in what situations should a person choose either option?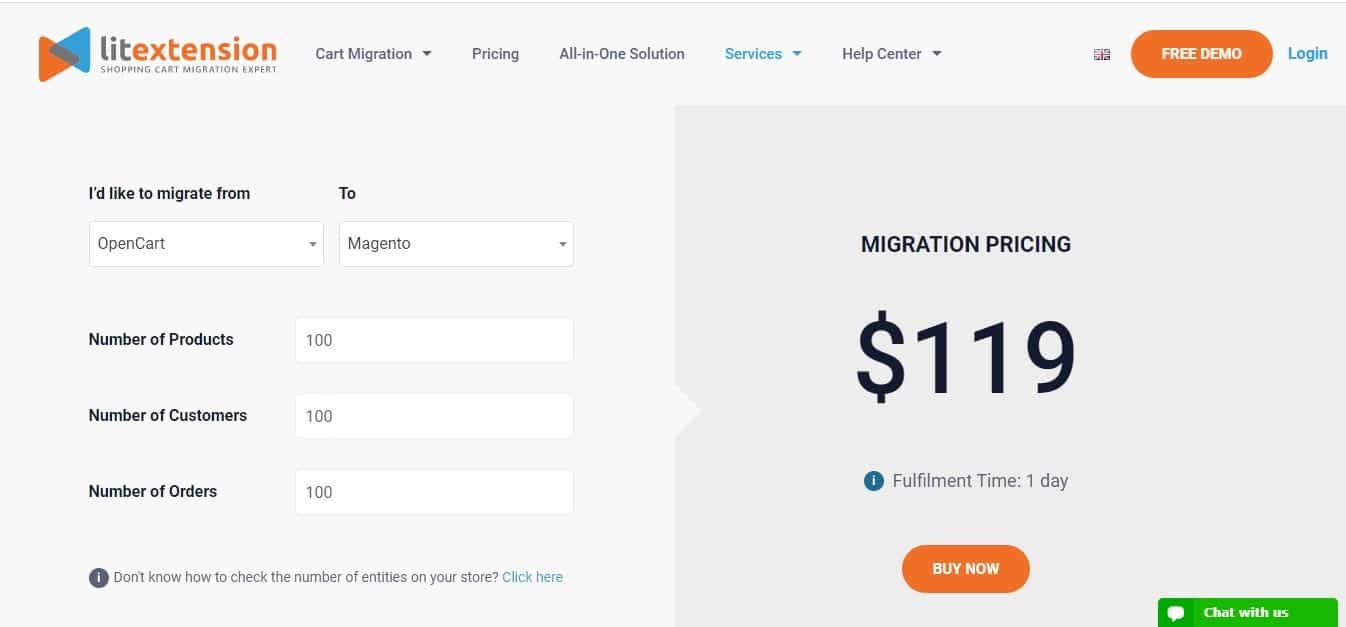 Do-it-yourself, DIY, is a basic migration. And Done-for-you, DFY is an all-in-one migration. The options are not tied to the size of the store.
You can choose basic migration if you have technical knowledge because you must set up, run and track data after migration all by yourself. But if you don't have the time to do that and you have no technical knowledge.
We recommend you seek our service because our technical support will help you migrate from beginning to end.
5. Your site says, "LitExtension supports unlimited Re-migrations… for Free within 90 days after our tech engineers validate the result of the first full migration." Is this offer tied to your tech engineer's validation, or would you perform migrations on the request of your user, unconditionally?

In some cases, our customers want to re-run their migration when the migration has just finished.
Does the customer pay one more time?
Well, some companies will charge 100% or part for remigration. At LitExtension we provide remigration service for free unconditionally at the request of our customer.
6. Can you explain your demo migration a little further. Do you simulate the user's store or how do you do it?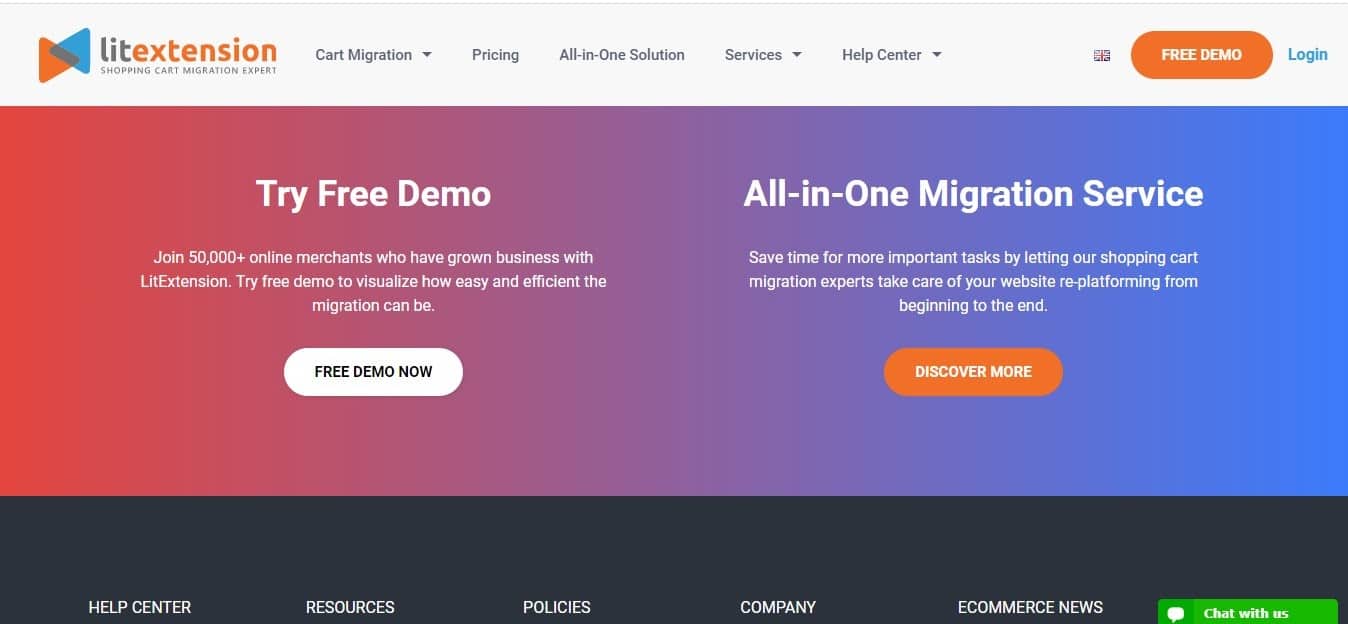 Yeah! During the Demo migration, we support the migration of 20 entities from a source store to the target store.
Users can see their real-time data on the target store. Demo migration is full migration, but it's limited to 20 entities.
7. Are there platforms that are more challenging to migrate data across than others? How do you resolve situations where data migration didn't go so well?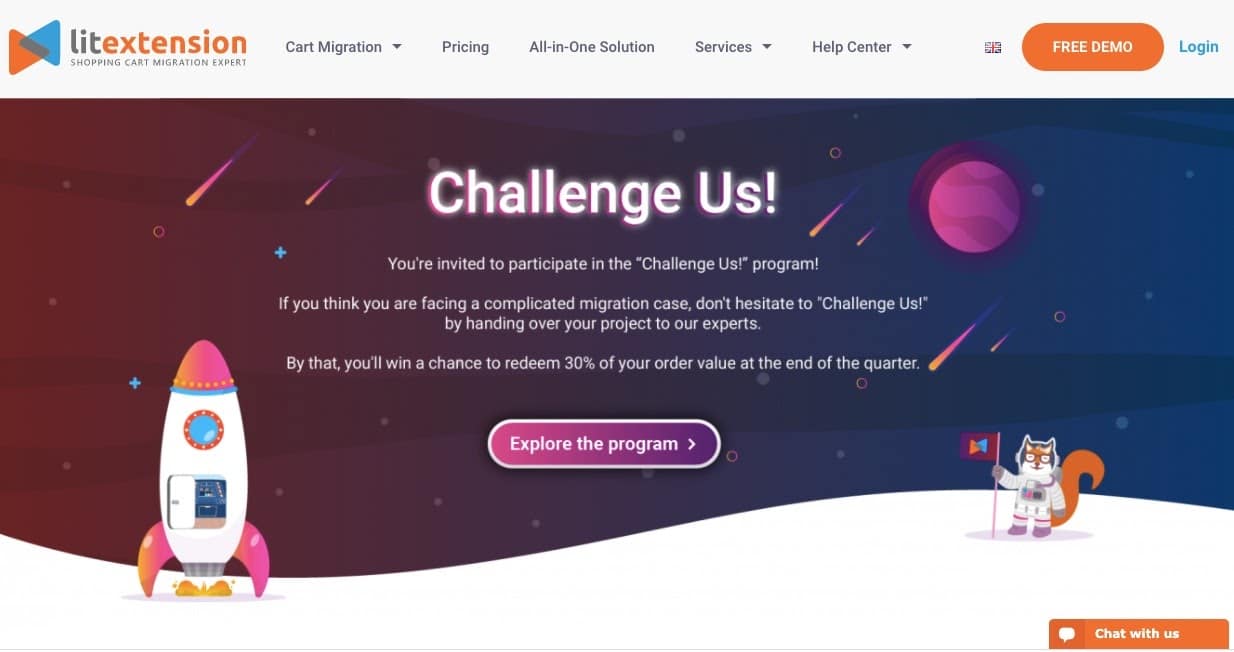 I think it's Magento. Magento is a more complicated e-commerce platform.
Sometimes, we have some projects where migration doesn't go so well. In this case, our Technical Assistants always try their best to track the data on the source store and compare it with the data migrated to the target store.
Also, there are other reasons why data migration might not go so well. For example, the data type could have support on the source store but doesn't have support on the target store. Or the store owner has customized their database and store.
To solve this issue we customize LitExtension application to fit each customer data.
8. How do you handle sites that have blog posts and use content marketing as an integral part of their eCommerce business? How do you deal with 301 redirects?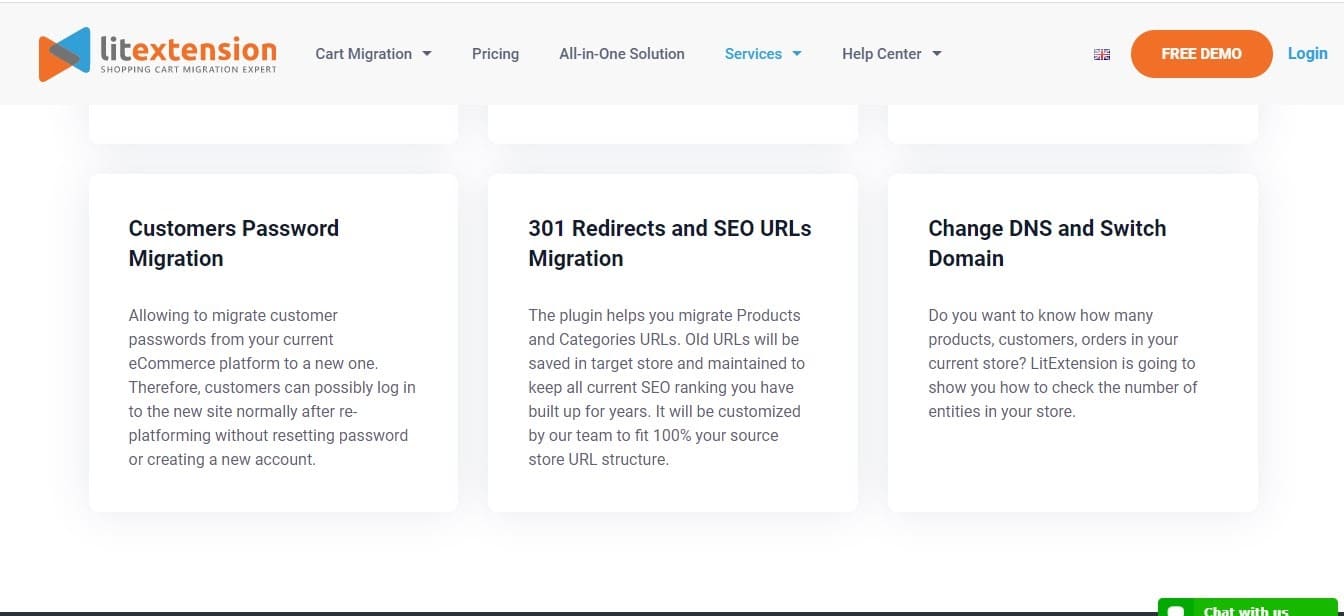 Yeah! LitExtension application normally supports blog posts or CRM pages. It is a main function of LitExtension.
And regarding 301 redirects, we have an additional option called SEO migration. This option allows you to automatically direct your old content to the new site.
As a result, during migration, you can maintain your SEO ranking or customer experience. That is how it works on LitExtension.
9. How do you manage infrastructural differences when moving carts across platforms? For example, WooCommerce would have a different infrastructure from Shopify or BigCommerce, how do you compensate for that difference?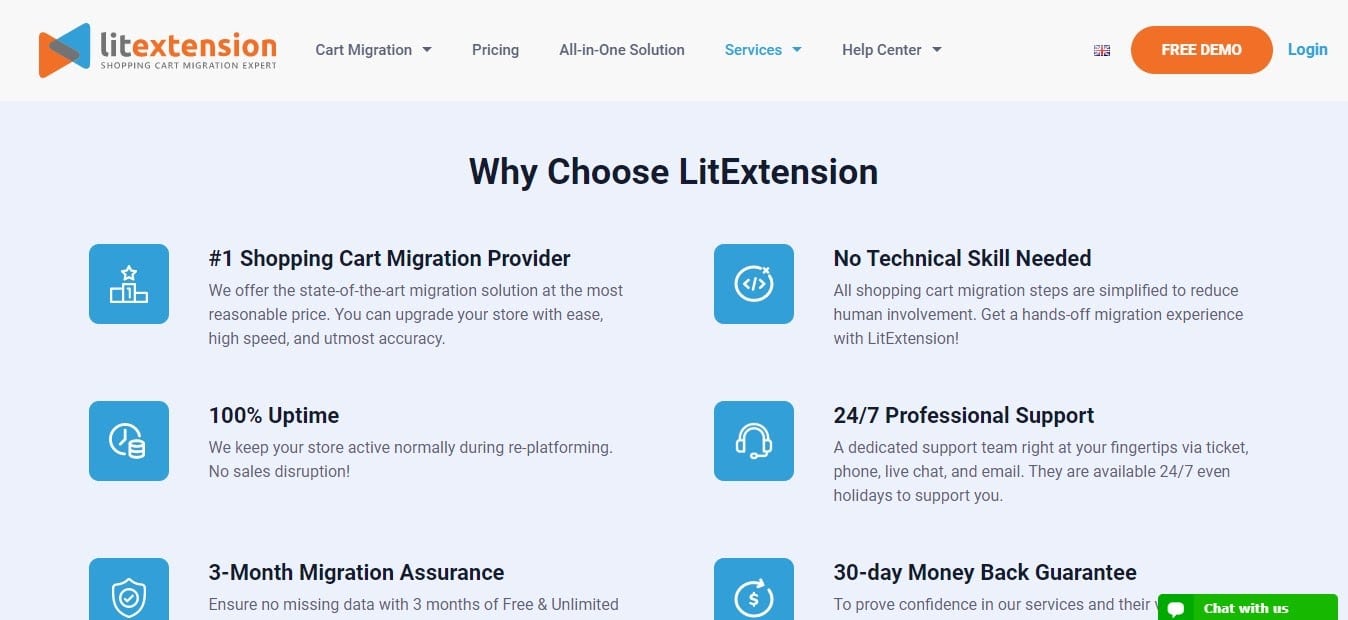 LitExtension can control the differences between more than 100 platforms. It's built with the intention to map data from one platform to another.
Ultimately, it works in spite of infrastructure differences when moving carts across platforms. That is the risk power LitExtension.
10. Business people want things done fast, and more so if they're moving their business across platforms. No one wants to lose customers or sales. You use chats, tickets, and email for customer service, not phone support. How do you ensure that your clients are getting the quick attention they need?
You're right. Business people want things done fast and don't want to lose customers and sales. We use chats, tickets, or email for customer service, not phone support.
I can give you an example so you can understand why we do not support phones. When a customer has a problem, they contact us.
Our technical support must check and find the reason for the problem. This may take a few minutes or a few hours. We cannot keep customers on the phone for 30 minutes or an hour.
Did you know that LitExtension's support team works 24 hours per day and even during holidays? We ensure that our customers get quick support via email or ticket.
11. Tell us about your pricing and how you handle customer refund requests?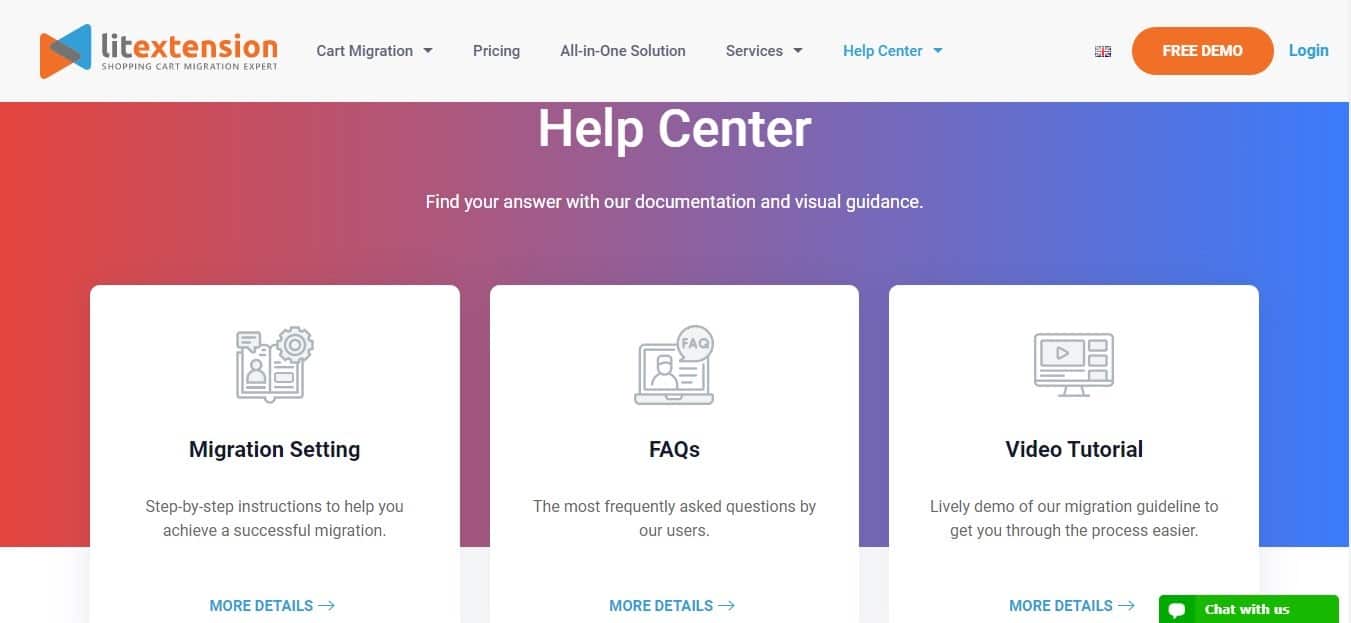 The cost of migrating depends on how many entities you have in your store. If you visit LitExtension website, you can see the pricing estimator on the pricing session.
It will help you to get more options and their cost. And if a customer is not happy with migration results, LitExtension provides full support. We refund in full within 30 days after the refund request.
However, after a request, we usually check one more time to be sure that the request doesn't violate our refund policy. After that, a customer can receive their full fund within seven days.
12. One of your reviewers said they had to contact the platform they moved to help resolve issues surrounding their migration. Are there times it's best to simply contact the platform one is migrating to and have them handle it instead of using LitExtension? Do you advise your customers in situations like this?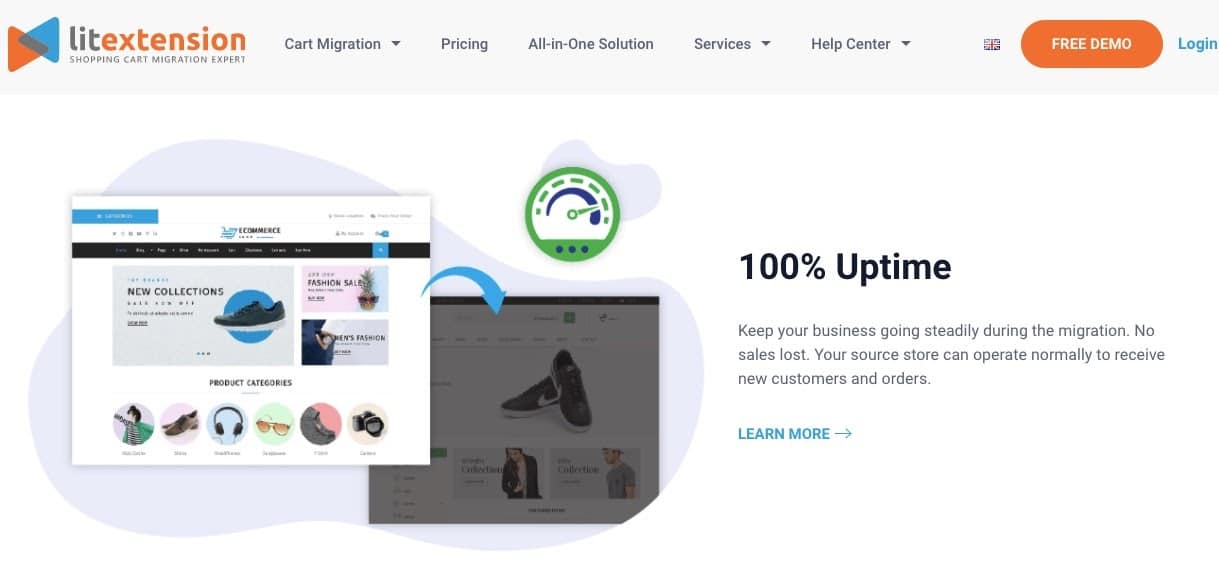 Of course, there will be times when we're unable to support our clients with their orders, which causes limitations to the service we render. Such situations are usually caused by differences in the nature of e-commerce platforms.
We get to the bottom of it to examine exactly where the issue is from. Then explain to our customer whenever a customer asks for our consultation.
We've often had to admit when there was a miscommunication that costs our customers their satisfaction. But we have always learned from these mistakes while improving and optimizing our tools and services to ensure that we give our customers the best experience.
13. You have a brilliant 4.8-star rating on Trustpilot with 94% of 456 reviewers giving you a 5-star rating — awesome. However, some of the 1-star ratings came from issues related to transfer errors, customer service, and differences in eCommerce platforms. Apart from responding quickly to reviewers, which you do quite well, what else do you do to resolve an unpleasant customer experience?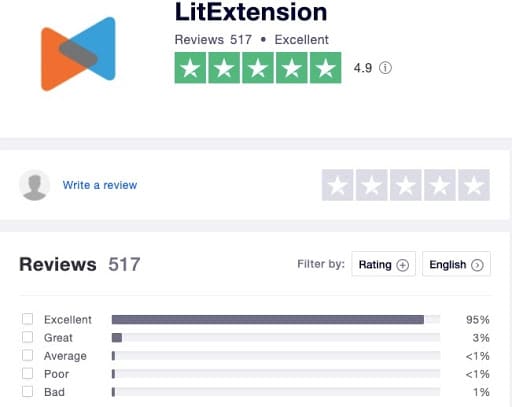 We are consistently working on improving our services to make sure customers can receive a quick, ultimate, and seamless migration experience. At the same time, we make sure they get a personal dedicated assistant.
I'm truly proud that we can serve and satisfy 97% of our customers of which 94% gave us five-star ratings.
However, as a CEO, it troubles me that our team doesn't get to fulfill our responsibilities with the remaining small number of our customers. In this situation, if it's within our capability to fix the errors for them, we will do our best.
If the problem is due to the differences in platforms, we'll explain to our customers about all the possibilities and advise them of the best solution.
I want to make sure that we don't only respond to the one-star reviews quickly, but also to help our customers understand this situation. We want to give them the best we can. That's why we listen to their complaints and it gives us an insight into what is working in our service.
We understand their pain point and the weaknesses of our service and it's our duty to know how we can improve them.
14. What's the one thing that makes LitExtension stand out from its competitors? And why?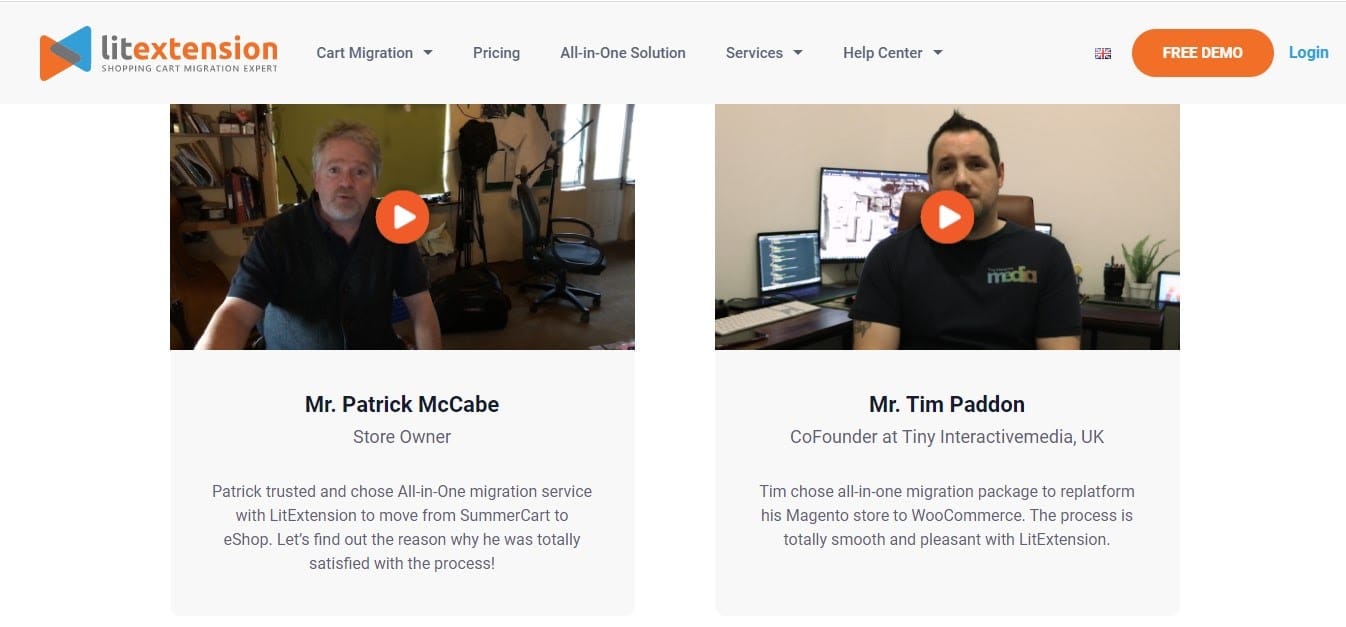 I'll like to tell you something that makes LitExtension stand out from our competitors.
First, our pricing is reasonable for our customers.
Secondly, we have the best customer experience. We accompany our customers from the beginning to the end of their projects.
The third one is simple, as you can see LitExtension application is very easy to use, even if you don't have the technical knowledge you can use it effectively.
Customer satisfaction is our goal, and we do our best for them.
15. What's one fascinating thing about LitExtension you've never told anyone or that you hardly talk about?
It's a very hard question. I've actually never had the chance to talk about how we recruit.
I really appreciate Make A Website Hub for giving me this amazing opportunity to share our ways of hunting talents. Instead of hiring an experienced human resource, I look out for their potential to work. More like a talent sensor for the best quality even if they need to learn. Most importantly, is how they fit into the system.
I usually hold workshops in universities a few times a year with the aim of getting to know more young people and as well find the perfect fit for my company. Although this process takes a lot of time and money, I still put my trust in the youth. And that's why I now have a highly skilled and professional team.
How to Migrate Shopping Cart Across Ecommerce Platforms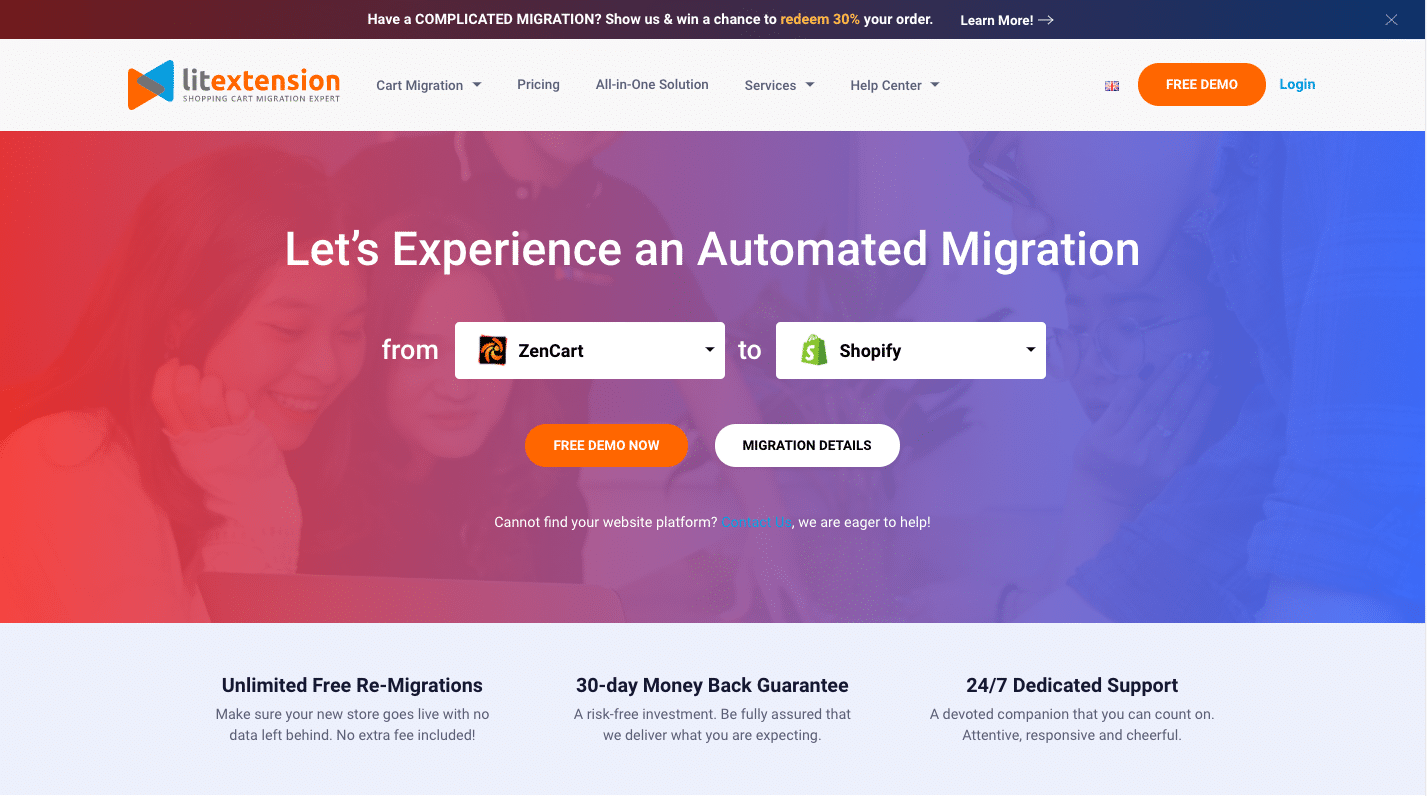 Using LitExtension as a reference, here's a step-by-step guide on Shopping Cart migration.
Backup Your Current Store
Your data is the most important element in your store. Your future site is merely a formal eCommerce database. Hence, it's important that you backup your data before implementing any minor or significant changes.
LitExtension ensures that data stays the same in your source store before, during, and after the migration process. However, they recommend that you still backup data in both stores.
Provide Access Details
LitExtention will ask you to provide access information for both the source and target stores. The information you'll provide depends on whether your ecommerce store is open source or hosted.
For open-source, you need to provide your store's URL FTP access. These include your username, password, IP address, or hostname.
If it's hosted, you'll provide your store's URL with the Admin's email and password.
In some cases, you might need to provide other information, but it's okay if you don't know how to get any of the information.
LitExtension's wizard will give you a detailed guideline on how to go about it.
Set up a new target store
In choosing your target store, look out for an eCommerce platform that suits your business, and your objectives. You'll likely lose data if the new store isn't compatible with your source store.
LitExtension's experts can also help you through the journey from start to finish.
Check migration results
Check the results of your new e-store. Confirm all your data have been migrated in their right formats.
Migrate Extensions and Themes.
Some hosted platforms like BigCommerce and Shopify don't support migration of extensions and themes. However, they allow users to customize almost anything due to their open-source nature.
In such cases, LitExtension asks users to list the apps on their source store. Then goes on to get similar extensions or plugins in the target store.
Migrate new and edited data
Migrate all recent data and ensure all updates are done to guarantee the transfer of all new orders and customers to your new store.
Check migration results
Check the data of your new extension and custom fields. Then compare to your old data to make sure everything was migrated correctly.
Change DNS and switch domain
Update your DNS settings to point to the new IP address and your new domain.
About Alex Nguyen and LitExtension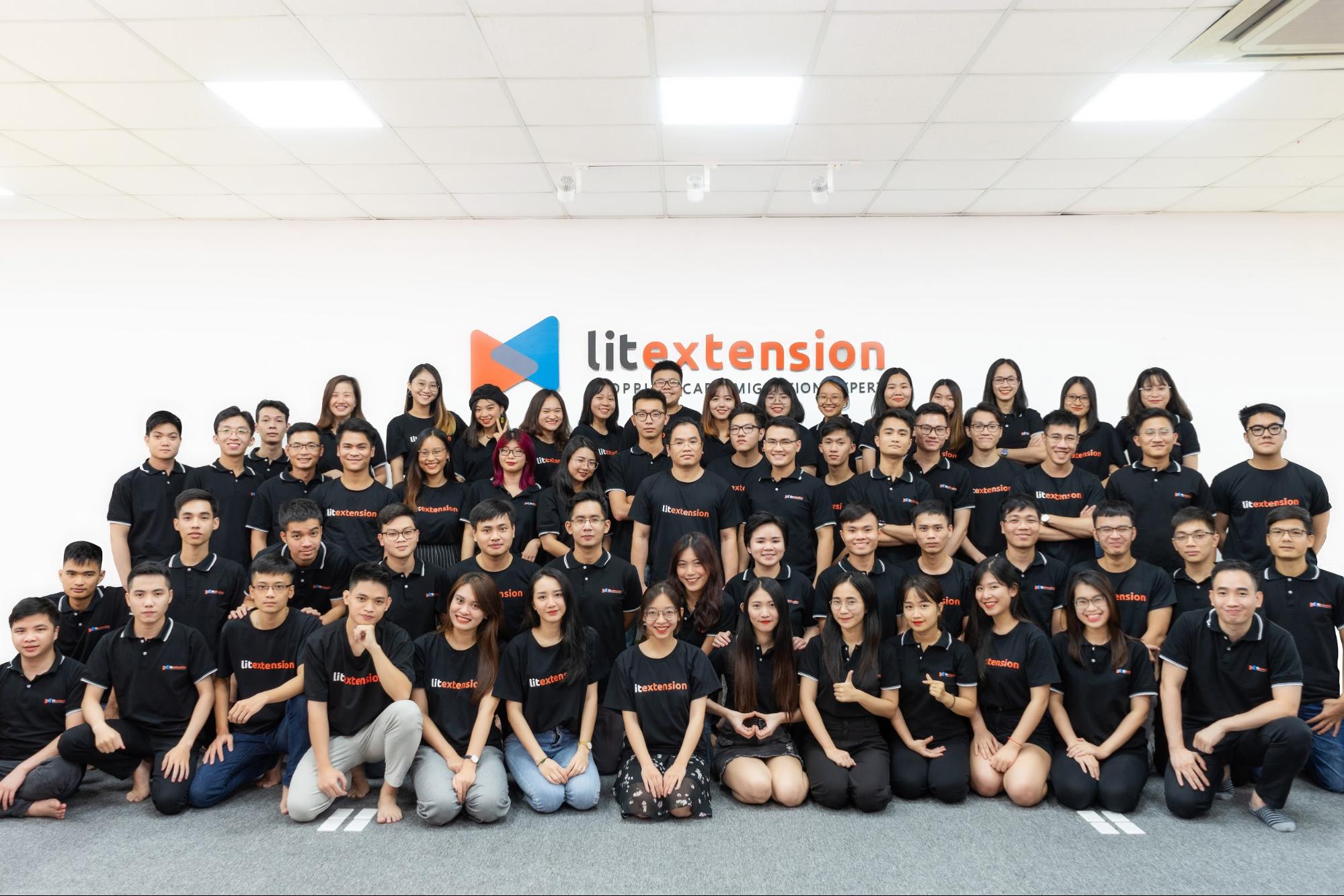 Alex Nguyen is the Founder and CEO of LitExtension. Being a full-stack developer with more than 10 years of experience in the eCommerce industry, he and a talented software engineers team founded LitExtension in 2011 with a mission to deliver a groundbreaking migration solution for merchants and developers. And now, LitExtension has become the world-leading shopping cart migration, service provider. They have successfully completed 150,000+ projects with 50,000+ customers all around the world.
The following two tabs change content below.
Nicholas Godwin
Nicholas Godwin is a technology researcher who tells profitable brand stories that tech buyers and businesses love. He covers technology topics on his website
TechWriteResearcher.com
, and has worked on projects for Fortune 500 companies, global tech corporations and top consulting firms, from Bloomberg Beta, Accenture, PwC, and Deloitte to HP, Shell, and AT&T.
Latest posts by Nicholas Godwin (see all)