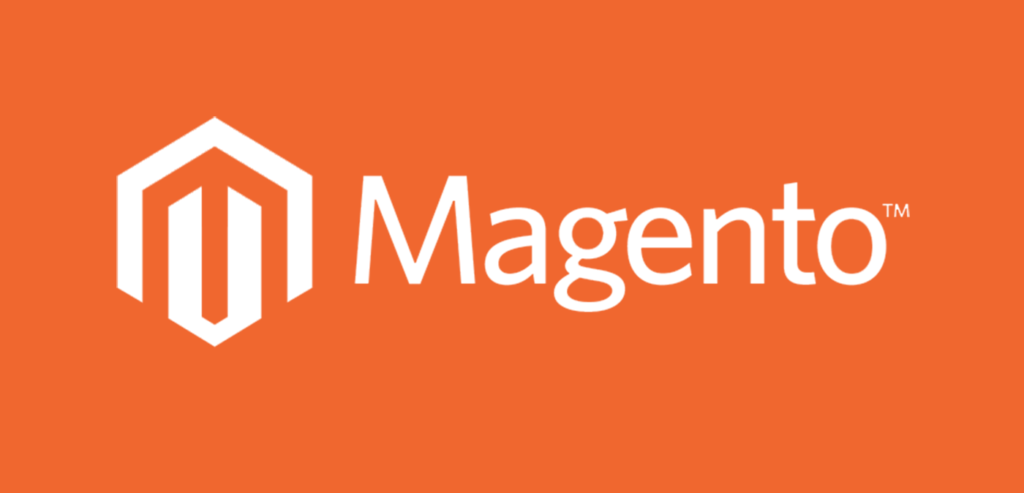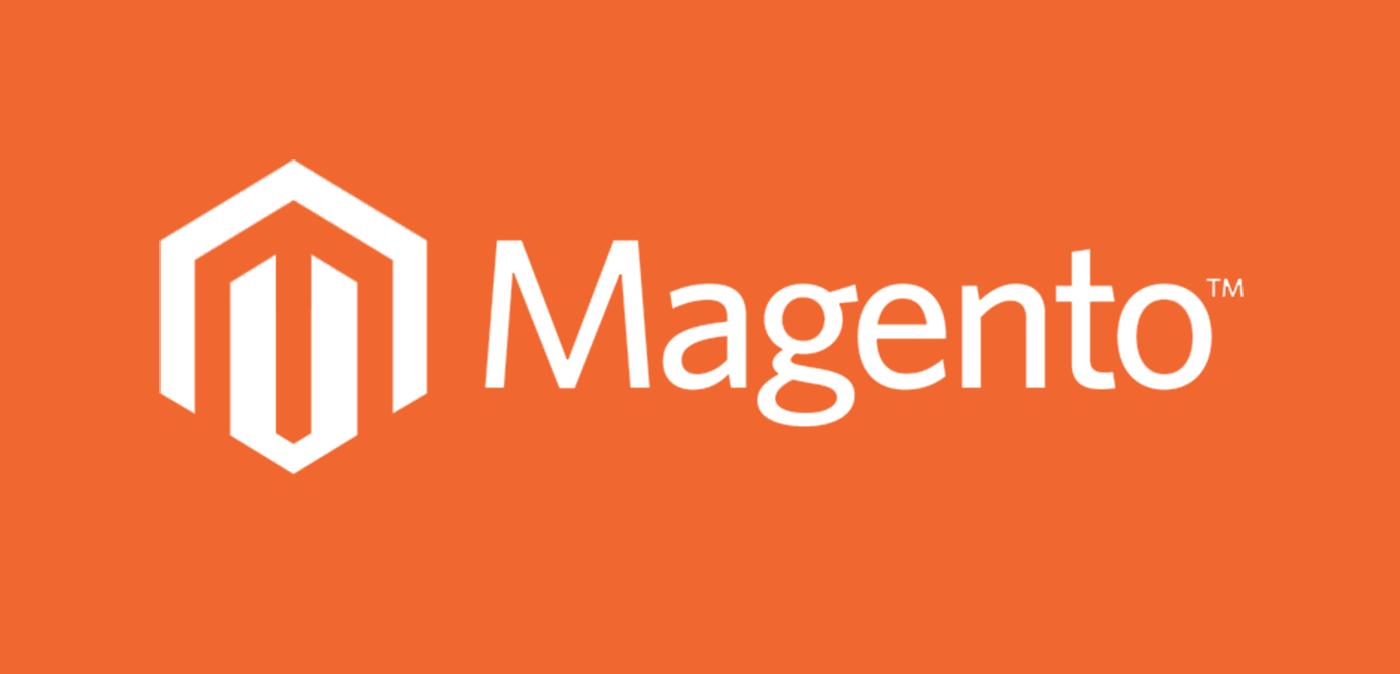 Magento is one of the leading ecommerce platforms, fitted with a combination of features that make it easy to use and giving it immense power. If you sell downloadable products, your own creations, or you sell clothes on your ecommerce site, Magento will give you the features you need. It's one of the best platforms to build an ecommerce store with.
This platform stands as one of the most popular ecommerce sites with all the themes and plugins needed for a swift operation. It is easy to see why the platform is so popular. First, it is owned by eBay, making it carry all the great features that an ecommerce site should have. It is available on open source community and there is a premium version, the Enterprise Edition. Of course, the premium edition will have more features and relatively better support for the users, but the free version also hosts some great features for small online shops.
Due to its features, Magento requires a powerful ecommerce hosting service. Most of the Magento hosting solutions out there today offer one-click installation, which is almost everything Magento will need in a web host. If you need to install Magento yourself, without the one-click installation wizard, ensure that the host supports:
• Linux x86-64
• Apache 2.x/Nginx 1.7.x
• PHP 5.4+
• MySQL 5.6+
The system also needs to support HTTPS, depending on the payment gateway. This means that you need a hosting plan that supports SSL certificate. Seeing that Magento can support a large ecommerce site, such as eBay, then you are better of going for a Virtual Private Server, VPS, rather than shared hosting.
What Features Do You Get with Magento?
Before looking at the best hosting for Magento, you need to understand the features that make it popular as an ecommerce platform.
First off, it offers marketing and promotion features where it displays related items when a single product is opened, shows offers and promotions, allow you to customize coupons and special pricing, shows category landing pages, poll surveys, wishlists and new items promotions among others.
The platform is optimized for search engines with features such as XML Site Map, html Meta Data for products, popular search terms page, Google content API, and pretty URLs. It also has site management features, catalog management, catalog browsing, product display management, checkout, payment, and shipping features and order management.
It allows you to create customer accounts, shows you analytics and reports, and offers customer support features. With the Enterprise Edition, you get more dedicated customer support, making it easy for you to manage your site. Besides the general features that come with open source community edition, merchants can add Magento themes to enhance their operations.
Top Rated & Best Magento Hosting Providers
Some of the top web hosting platforms that can support Magento include:
1. Cloudways Best Overall Magento Host
2. SiteGround Best Value Magento Host
3. BlueHost
4. A2 Hosting Best for Small ecommerce stores on a budget
5. InMotion Hosting
6. Nexcess
7. HostGator
8. Web Hosting Hub
9. GoDaddy
Below is a detailed review of the above web hosts.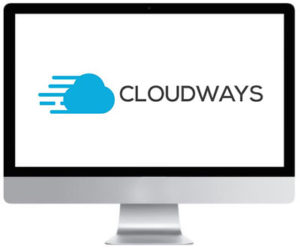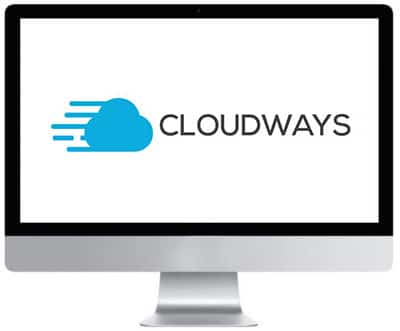 Over the years, Cloudways is satisfying a significant number of Magento store owners with managed cloud hosting. It offers users to host your Magento application on top cloud infrastructure providers, including DigitalOcean, Vultr, Linode, Google Cloud Platform, and Amazon Web Service.
The company was founded in 2011. Cloudways has data centers all around the world that offers a great balance between affordability and sustainability to the customers and users. With Cloudways, you can launch your Magento server with a few clicks. The attractive GUI and server deploying steps are so simple that you don't require any technical expertise. Moreover, you can use a Free 3-days trial on DigtialOcean, Vultr, and Linode.
Cloudways Features
Cloudways offers exciting features that help online merchants to optimize their Magento store without any hassle.
Server Scalability
You don't have to worry about the sudden traffic surge, and it usually happens at the time of
holiday seasons. Cloudways offers a 'vertical scaling' feature that allows you to change the size
of your server through the GUI interface.
Cloudways ThunderStack
Cloudways has its own recipe to boost up the server and application performance. This fantastic stack is comprised of Nginx, Memcached, Varnish, Apache, New Relic, My SQL, PHP-FPM, etc.
Cloudways Magento Hosting Plans
Cloudways Magento hosting starts at just $10 per month, depending on the size of your ecom site. If you're just starting out and your online store is small, then the $10 /mo plan will be more than enough. The great thing about Cloudways is the ease at which you can scale up. As your business grows, your hosting can easily be ramped up to serve your increased requirements.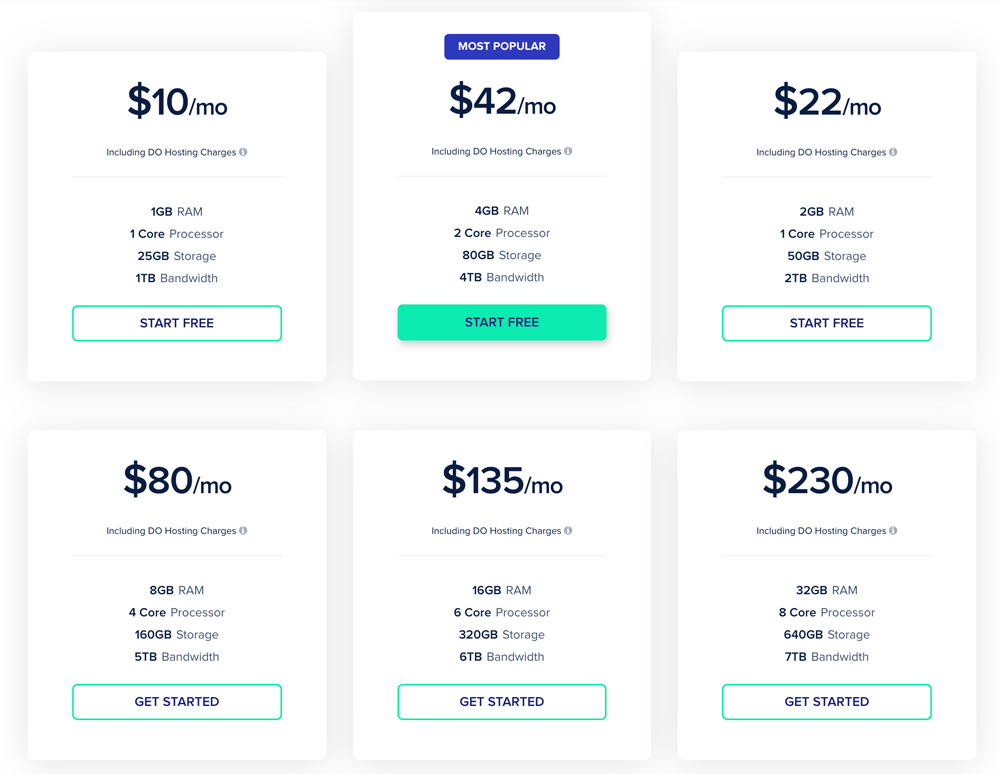 CloudwaysCDN
With Cloudways, your server location doesn't matter. By enabling CloudwaysCDN addon, you can improve the page load time of your Magento store.
Security
Cloudways offers you to get several security features, including IP whitelisting, firewall, database security, application isolation, and two-factor authentication. All of these combined provide ironclad protection to the Magento online store.
Pros of using Cloudways
– Launch unlimited Magento applications on a single server.
– Stop your server at any time based on your store requirements.
– Choice of cloud hosting from DigitalOcean, Vultr, Linode, Google Cloud, or AWS.
– Magento 1 and Magento 2 installers.
– Avail 1-click free SSL certifications.
– Monitor the health and performance of your server and application on 1-click.
– Easy backup process.
Cons of using Cloudways
– You can't have the root access of the server.
– No file manager found! You have to use a client like FileZilla to access the application files via SSH.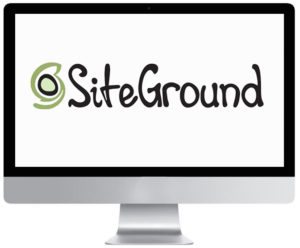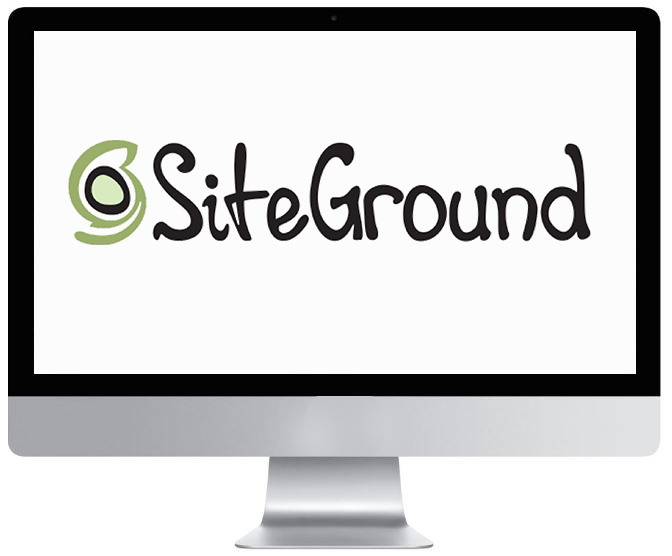 SiteGround has been in operation since 2004 and is one of the most popular webhosts in the market today. In the WordPress community, SiteGround is one of the highest rated webhosts. They offer in-house speed and security, making your ecommerce site fast and secure. The host is popular for their 24/7 support.
Some of the top features of this host include one-click staging, automatic upgrades, and GIT version control among others. The company hosts websites globally and stands as one of the few hosts that offer location-specific hosting. They have data centers in Asia, USA, and Europe.
About SiteGround
Founded in 2004, SiteGround has grown to become the largest web hosting company with data center in three continents and offices in 6 locations around the world. The company has more than 400 employees and currently hosts more than half a million domains.
SiteGround Performance
While pricing is important, a webhost should not compromise on performance. A few seconds delay when opening a web page will decrease conversions, page views, and overall customer satisfaction. In normal cases, sites hosted on SiteGround opens pages in about 650ms, which is way faster than most of the hosting services today. Even when a site has high traffic with more than 100 users accessing the site at the same time, it still maintains the high speed.
Server Response Time
The speed at which pages load is determined by the content in those pages. However, server response time will show you the exact speed of the site, ignoring page content. In the US, SiteGround responds in between 34 and 54ms, making it one of the fastest hosts. In other regions, the server response time is longer but still impressive.
Hosting Plans and Features
With SiteGround, you get shared hosting, cloud hosting, and dedicated hosting plans. If yours is a small Magento ecommerce site, the shared hosting plans will be good for you. When your site grows, you can upgrade to one of the other plans they offer.
• Shared hosting comes in handy for low traffic sites, which can survive sharing resources with other sites on the same server.
• Cloud Hosting lets you use resources of multiple servers on cloud. If your eCommerce site is growing and the traffic is rising every day, this can be a good plan.
• Dedicated servers give you a server specifically for your website. While this plan is expensive. It offers you all the power you need for your ecommerce site.
• Enterprise hosting is the plan you need for a large ecommerce site with lots of traffic.
SiteGround's Customer support is great in all their plans. You can easily upgrade from one hosting plan to the other with great ease. This means that as your site grows, it allows expansion.
Pros of Using SiteGround
• Has very fast servers
• Offers 24/7 customer support on email, live chat, or phone
• Free CDN and SSL
• Three different server locations
Cons
• Limited storage – though the storage is large, it is still limited
• There is a setup fee for those who choose monthly billing
Irrespective of the stage of growth of your Magento ecommerce site, SiteGround will offer you the hosting you need and this makes it easy for you.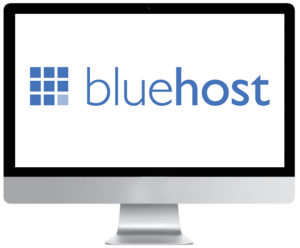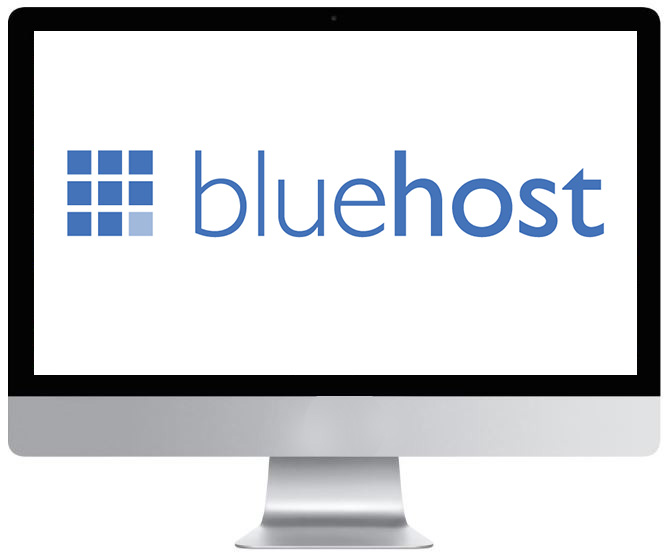 Bluehost is one of the oldest web hosts, having been in operation since 1996. With time, the company has grown to become a household name thanks to their high speed servers, their excellent support, and their great features. Whether yours is a small or a large Magento ecommerce, Bluehost has you covered.
They have a horde of hosting plans to cover the needs of small businesses and large businesses alike. Today, the host powers more than 2 million sites globally and they continue to wield more power by getting more websites to sign up.
Performance
This is one of the best hosting for Magento given their fast loading speeds. With high traffic, webhost will let your Magento ecommerce site load in less than 2 seconds. This speed still remains even after the traffic doubles or quadruples. While the speed of the site will be determined by the content, the server response time for Bluehost remains high at all times. In the US, the server response time is as low as 38ms, but in other regions, it can be has high as 538ms. Granted, the response time in all regions is still under one second.
Hosting Plans and Features
There are a number of hosting plans and features to cater for the needs of all budgets and business sizes.
• They offer shared hosting, which is ideal for small businesses with low traffic. This plan is good for small Magento sites hosting.
• They have cloud hosting, which allows you to switch servers on cloud when your business start expanding.
• Virtual Private Server hosting plan is ideal for hosting Magento large ecommerce businesses. Here, you get your own private server.
• Dedicated server hosting is also great for growing and fast expanding businesses and it allows you a private server.
Bluehost offers one-click installation, which is all you need for Magento hosting. With any plan, you are offered an easy to use c-panel from where you can manage hosting and create databases as you like. The shared hosting has three basic plans to further fit the needs of different webmasters. These include Basic, Plus, and Prime.
BlueHost Customer Support
On the Bluehost website, there is a wide collection of tutorials in form of written guides and videos to help you out. You can resolve common issue through a simple search. They also offer live chat and phone based support. They do not have ticket based support.
Pros of Using Bluehost for Magento Hosting
• Pricing – Bluehost has well priced hosting plans, making them accommodate most users across budgets
• Transparency – There are no hidden charges
• Reliability – The host powers more than 2 million websites with 99.97 percent uptime
• Free domain name – When you sign up, you get one free domain name to get you up and running
Cons of using Bluehost for Magento Hosting
• They have a relatively high domain renewal price
• The upsell process during sign up is aggressive and will need you to uncheck all addons if you do not need them.
4. A2 Hosting – Excellent Security Features

A2 Hosting is an old and established player when it comes to hosting Magento sites. They've offered this service since the software came about in 2008, which makes A2 Hosting a strong and reliable hosting when it comes to Magento sites.
With most hosting providers, Magento is activated via one-click installation, but with A2 Hosting, your Magento software comes preinstalled on shared hosting accounts.
Plans and Pricing
A2 Hosting offer just two pricing plans for Magento and Magento 2 hosting options. These are on their shared hosting plans: Turbo Boost, and Turbo Max.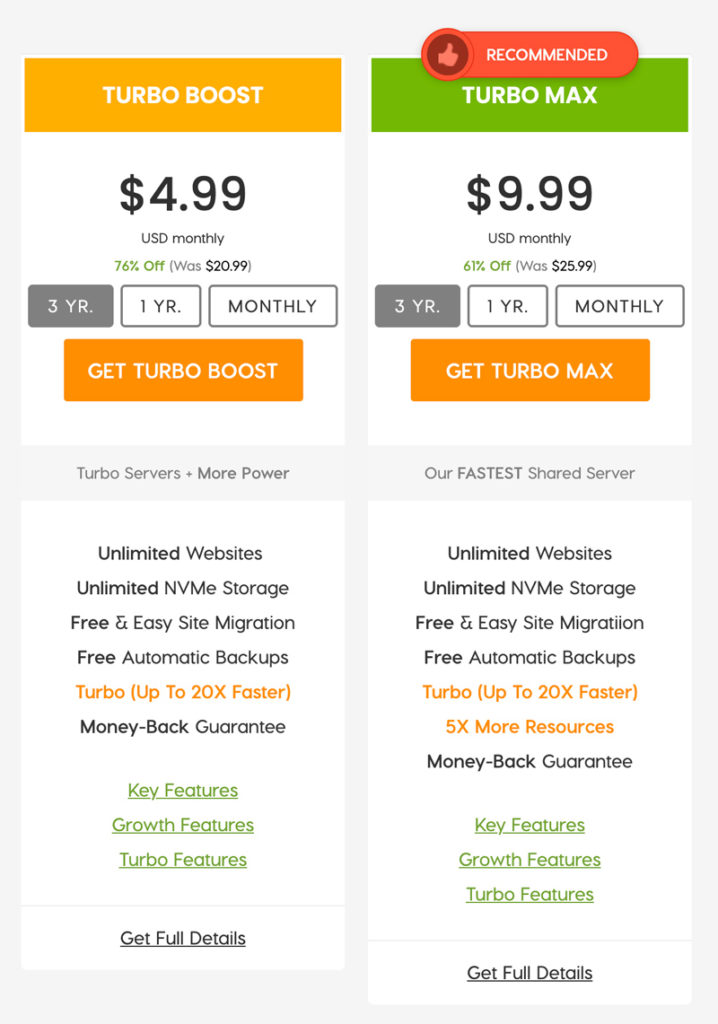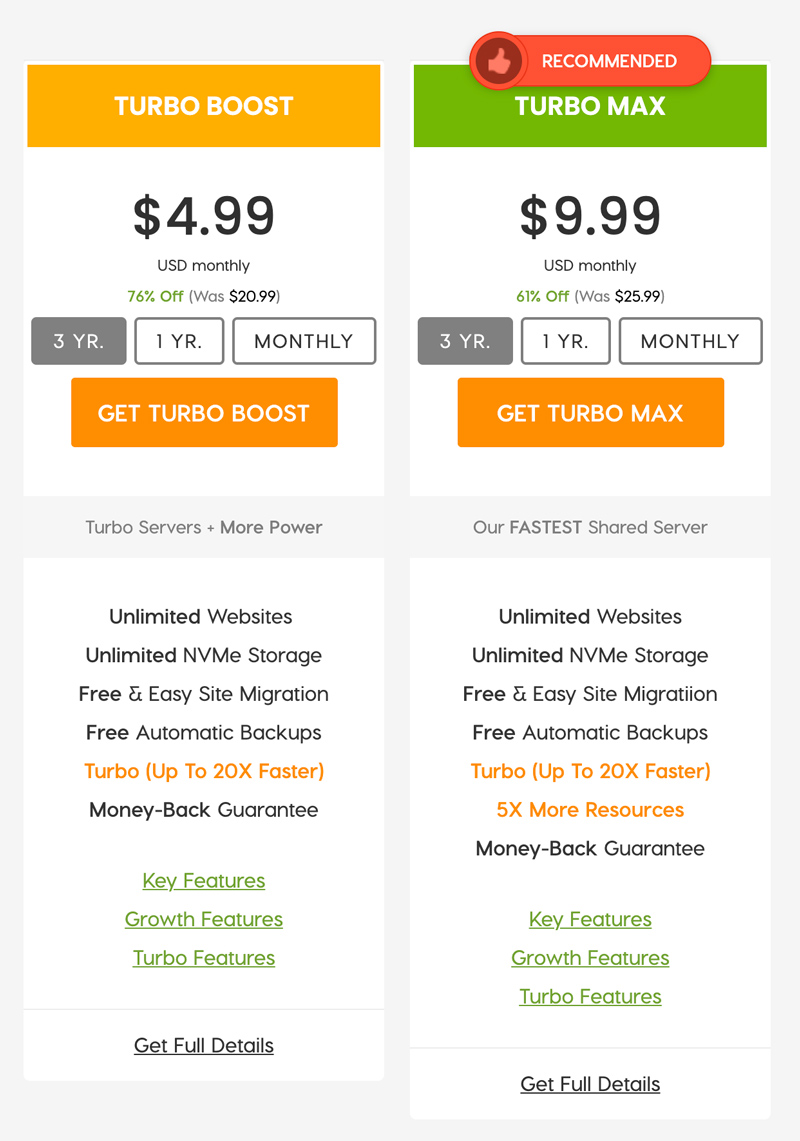 The Turbo Boost plan starts at $4.99/month, which includes unlimited storage, automatic backups, free site migration, as well as 2GB memory and 2 cores. The Turbo Max plan comes in at $9.99/month, includes all the benefits of the Boost plan, plus 4GB memory and 4 cores.
Both are exceptional value for money.
Performance
With the Turbo Boost and Turbo Max hosting options from A2 Hosting, you get 20x faster servers, 40X faster CPU speeds, which could in turn increase:
Conversion rates on your ecom site
Increased search engine rankings ( improved SEO performance )
Lower bounce rate
Can handle 9x more traffic
Pros of Using A2 Hosting for Magento
Really fast servers
SSD storage
Many speed optimization features
Daily backups
Tight security
Cloudflare CDN
Excellent support
Cons of using A2 Hosting for Magento
• They only have two shared hosting plans for Magento and Magento 2 hosting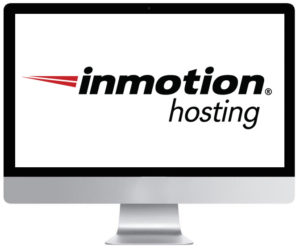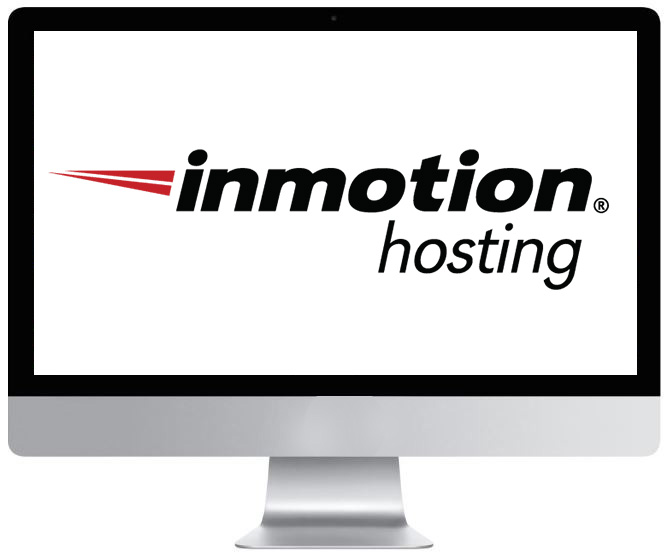 InMotion hosting is a renowned business class website host with great customer support and 99.9 percent uptime. Their hosting is dedicated to all sizes of websites from small content management systems to large Magento ecommerce sites. They offer great scalability for the growth of your business. They have created a name for themselves in the hosting world thanks to their wide range of services.
Founded in 2001, InMotion hosting is among the earliest webhosts today. They have offices in Virginia Beach and Los Angeles with more than 200 employees. Their hosting services are competitively priced, and their 24/7 US based customer support is great.
Performance
Pages load in less than a second with InMotion hosting. This is 90 percent faster than most of the other hosting services today. Even under heavy traffic, InMotion hosting still loads pages fast. Their server response time is as short as 2ms, but can be as long as 683ms in other regions. This is still way faster than most other web hosts.
Hosting Plans
They offer shared hosting for small businesses, VPS hosting for those with large businesses, dedicated server hosting, and managed hosting. This lets them cover all sizes of businesses from the smallest blog to the largest Magento ecommerce website. Managed hosting is great if you do not want to deal with the technicalities of a website. The host takes care of traffic and does the upgrades and other technical tasks on your behalf.
Their plans are offered with SSD storage, one-click installation, which is ideal for Magento sites, and free SSL. With each plan, you get a control panel with an easy interface, letting you manage addons and your hosting account.
They have three basic plans for their shared hosting, which is the best for small businesses. Launch allows 25 subdomains and offers unlimited storage and bandwidth. Power is an upgrade of Launch and it allows up to six websites with 50 databases. They then have the Pro plan, which is the plan for fast growing businesses.
Technical Support
The technical support team of InMotion hosting is based in the US and they, therefore, offer 24/7 support to customers. They offer support through live chat, phone, and ticket based system. The support personnel are friendly.
Pros
• 90-Day No-Questions Money back guarantee – This is a generous offer, seeing that other services offer a thirty-day guarantee.
• Free website transfer – You can switch between webhost to InMotion at no cost.
• You can choose your data center location, allowing you to enjoy fast speeds at all times irrespective of traffic.
• They offer SSD drive storage, which is fast and reliable.
• Free SSL certificate, which makes this host great for Magento hosting
Cons
• Phone verification step is ideal to curb fraud, but it is challenging for customer outside the US.
• They do not have a monthly billing system, but instead lets customers choose between one year and two-year plans
• While their prices are competitive, they are still not the cheapest.
6. Nexcess



Nexcess is one of the original Magento managed hosting providers. It's been with Magento since the beginning and continues to offer some of the best service plans in the industry. It's a higher-end solution, but many Magento users agree that the added costs are well worth the quality.
The thing that sets Nexcess apart from its competitors is its flexibility. Right off the bat, you're getting solid server configuration. The experts at Nexcess set your hosting up strategically to ensure fast speeds and ultra-tight security. But that's not all.
Performance and Efficiency
Nexcess has automatic scaling. This feature is quite impressive and can save you from performance issues. If you go beyond your plan's resource limit, the auto-scaling system will step in to make up the difference. Usually, hosting providers will throttle performance, which results in serious headaches for users.
Instead of driving traffic away, Nexcess will scale your site's resources up to accommodate up to 25 extra users. This upscaling does come at a cost. But, most plans come with 12 hours of auto-scaling for free. Anything beyond that, the service only costs a few dollars per hour.
Automatic scaling can prevent a slew of issues. Your customers can continue to shop, and you can keep your existing service plan intact. Instead of paying more for an upgraded plan, you can pay for those occasional traffic spikes.
Additional Hosting Features
Compared to other hosting providers, Nexcess has a lot to offer Magento users. You're getting many valuable features that help you make the most out of your available resources.
For example, you can test your design with site staging and on-demand performance testing. Troubleshooting systems can also make recommendations to help you improve site speed. There's even the option to deploy Progressive Web Apps and make your site PCI-compliant.
For peace of mind, Nexcess also offers always-on security monitoring. Custom modules like Magento Sentry provide reliable protection against hackers and scammers, too.
Customer Support
As a managed Magento hosting provider, Nexcess has some impressive support specialists. They're knowledgeable in all things hosting. From the moment you contact the support team, you'll have access to a Magento professional. You don't have to jump through hoops to find someone knowledgeable about your platform.
The customer support team is available around the clock. Not only that, but you can reach them through phone, email, and live chat.
Plans and Pricing
Nexcess has six different plan tiers to meet the needs of sites of any size. These plans start at $49 per month and go all the way up to $849 per month.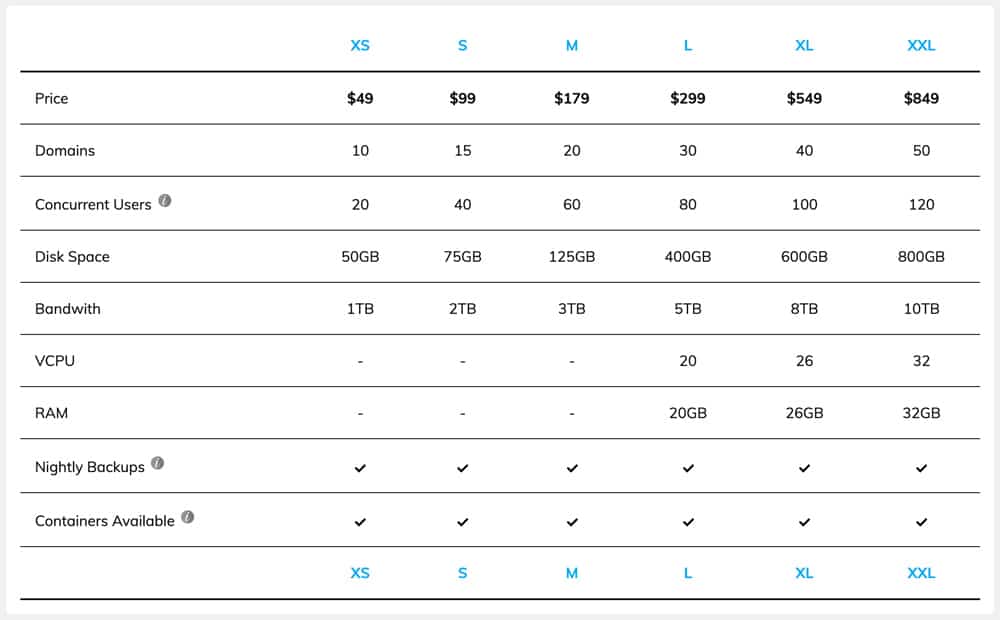 The smallest plan, called "XS," includes 50 GB of disk space and 1 TB of bandwidth. The biggest "XXL" plan has 800 GB of storage and 10 TB of bandwidth. All plans come with nightly backups and SSD storage. Nexcess also offers enterprise-grade servers and additional features for those who need robust equipment.
All in all, it's not hard to see why Nexcess is regarded as one of the best Magento hosting providers. The service is fine-tuned for the open-source platform. As a result, you have optimized performance on both ends and a blazing-fast site you can rely on!

HostGator is another popular webhost with more than 8 million hosted websites. It is one of the hosts that offer Magento hosting, ensuring that their features are optimized to meet the needs of a shopping cart. The host offers automatic installer for Magento, making the installation process as easy as clicking a button.
HostGator offers shared hosting, cloud hosting, VPS, and dedicated hosting. This makes the service ideal for those who are just starting out as well as those with established high-traffic shopping carts. The business recommends their business plan for Magento. This plan comes with a toll free number to ensure that customers get free 24/7 support. You also get free dedicated IP address and a private SSL certificate.
With more than 850 employees, no wonder the HostGator customer support is among the best in the industry. With every web hosting plan, you are offered a 45-day money back guarantee and 99.9 percent uptime. According to tests and online reviews, the uptime for HostGator hosting is exactly as promised.
Web Hosting Features
With HostGator, you get unrestricted bandwidth and storage to accommodate any size of website. They have a flexible c-panel with a simple interface for use by all. You also get unlimited subdomains and unlimited email accounts. You are also guaranteed of 99.9 percent uptime.
With each hosting plan, you get:
• Free website builder from HostGator
• 4500 free templates for your websites
• Free Magento website transfer
• 52 free scripts to install into your accounts
• $100 offer for Google adwords
Hostgator Magento Plans
Hostgator prices are very competitive as you can see. The cheapest plan is Hatchling at just $2.75 per month.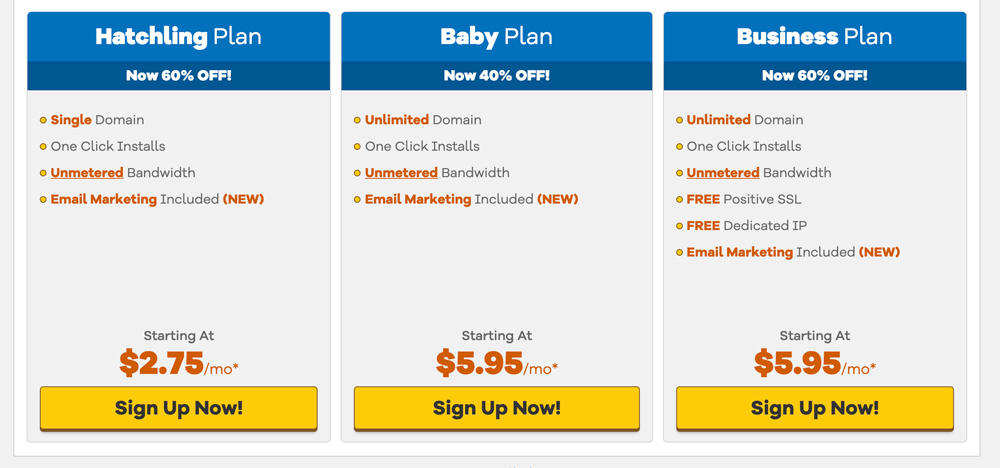 They have a simple control panel with the latest features showing statistics, webalizer, referrer, error logs, awstats and raw log manager. The panel also allows instant shopping carts, forums, counters, blog portals, and form mail. Their directories are password protected and they allow web based file management. Besides, you get enough programming and database resources, letting you create extensions, schedule jobs, and do much more.
Customer Support
You can get premium support any time of the day and any day of the year. Each week, you get automatic off-site backup for your data. Your server is monitored at all times to give you the best possible services and ensure you are up and running at all times.
HostGator has an online support portal where more than 500 videos have been uploaded and more than 700 guide articles have been published. This means that help is available even when the support team is occupied. There are lots of good features you can get on HostGator, but their Magento hosting plans make them the best.
Pros
• Unlimited disk space and bandwidth for Magento
• Free Magento transfer
• Optimized for a shopping cart, making it ideal for Magento ecommerce sites
• Easy to use modern cpanel
Cons
• Plans are not the cheapest in the market
7. Web Hosting Hub

Web Hosting Hub is the best web host for small businesses that do not get hundreds of thousands of visitors each month. Their plans are priced to ensure that the smallest businesses on the market can afford them and they have simple to manage cpanel. They lack dedicated and VPS options, which may not work well with large Magento sites getting crazy traffic every month. However, even with the shoddy scalability, this webhost still manages to offer great plans for small Magento businesses.
Web Hosting Hub gives you reliability and supports a few hundreds visitors each day. They have solid features, making them a one-stop host for all the needs of webmasters. They offer unlimited bandwidth and storage and also give you access to their web builder. For Magento, they have an ecommerce cart tool, getting you started with ease.
The host offers free website transfers with zero downtime. This is a great feature and it save you money. Based on price and basic features, this is the best host for those who are just starting out. While you might eventually need to transfer when your business catches on, you might spend a few years here and save some money.
They offer some good features including:
• Free domain
• Lets you choose a datacenter for speed and performance
• Free website transfers with zero downtime
• Offers 24/7 support for ecommerce sites
• Offers 1-click installation
With every plan, you are offered 90-day money back guarantee, a domain that is free for life, and unlimited disk space.
Some of the features you get with this webhost include unrestricted bandwidth, storage space, websites, email addresses, sub-domains, FTP accounts, parked domains, and unrestricted MySQL databases.
The Web Hosting Hub packs a number of other awesome features including free domain transfer and registration, 24/7 support for US customers, email anywhere, personal on-board process, easy to manage c-panel, and a free backup wizard. You are offered different options for emails, giving you flexibility and security.
Free Tools
You are offered a number of free tools with Web Hosting Hub including a premium website builder, different shopping carts, content management system, forum software, and photo galleries for your products.
Ease of Use and Pricing
With 1-click installation, you have all you need to install a Magento ecommerce site. They have unlimited features offered at a great price. They have three basic plans, Spark, Nitro, and Dynamo plans. Spark is the basic plan, costing $5.99 a month, Nitro plan at $7.99 a month and Dynamo is the ultimate plan offered at $9.99 a month. Support is available via phone, live chat, and email ticket based system.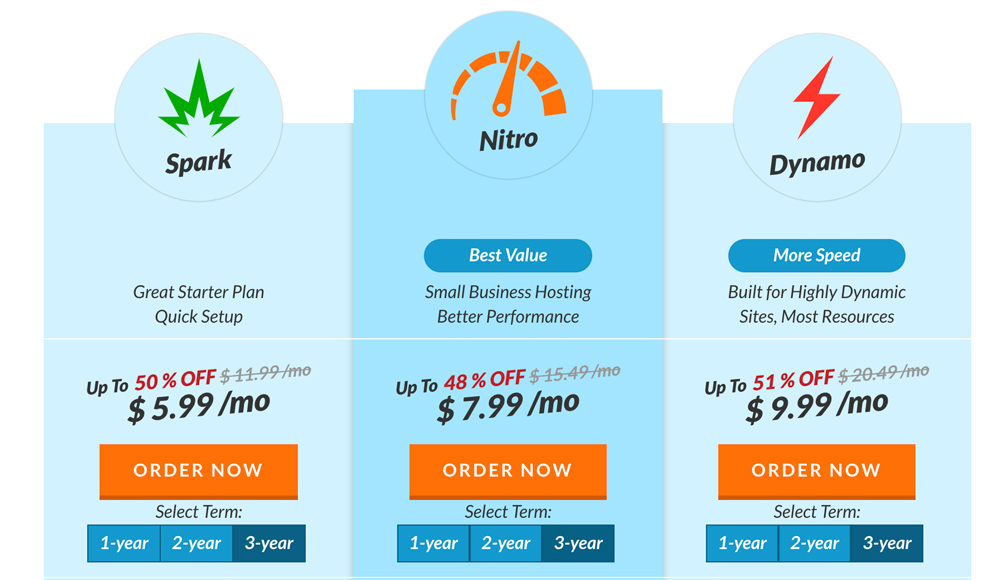 Pros
• Offered at the best price for beginners and small businesses
• The host has unlimited features for their customers
• Great support at all times
Cons
• Limited scalability and does not accommodate large businesses

GoDaddy is a popular and the largest registrar of domains, but they have entered the website hosting market and they continue to rock in it. They offer fast, secure, and easy to manage hosting at great prices.
The site has been in operation since 1997 within which time it has garnered millions of customers. They will offer you a free domain if you choose the annual plan, one-click migration and installation, nightly backups, malware scanning, DDoS protection, automatic updates, redundant firewalls, and caching rules to enhance performance.
After it was founded in 1997, GoDaddy started offering hosting services in 1998, making them one of the dated hosting services. They are the world's largest and longest serving domain registrar with more than 63 million domains.
Hosting Plans and Features
The hosting plans offered by GoDaddy are geared towards meeting the needs of different customers from the smallest bloggers to the largest Magento ecommerce sites. The host allows Windows and Linux based hosting.
You get shared hosting for small businesses, VIP hosting, scalable cloud hosting, and dedicated servers, letting you manage your Magento ecommerce with ease. They offer three shared hosting plans including Economy Plan, Deluxe Plan, and Ultimate Plan. With each plan, you are offered one free domain with unlimited bandwidth.
The Economy Plan is affordable and useful for those who are having their first Magento website. If your site grows, you can upgrade it to Deluxe or Ultimate Plan. The two top plans allow unlimited websites, bandwidth, and storage. If you have a large Magento ecommerce site, the Ultimate plan is the most ideal for you. It is offered with free SSL certificate, offering you double the power and double the speed.
The managed plans by GoDaddy also have four tiers including basic, deluxe, the ultimate plan, and the developer plan. The difference between these four plans is in the amount of storage you need, the visitors you get every month, and the number of websites you can host.
Higher tier plans allow advanced features such as 1-click staging and malware scanning and removal.
Customer Support
With GoDaddy, you get 24/7 customer support via phone, live chat, and ticket based system. There is also a rich support center where customers can access tutorials and the community can post anything from questions to solutions. In their forums, the moderators respond to questions and posts fast.
You get 30-day money back guarantee with the annual plans. This lets you cancel your account within the first 30 days and get a refund. For the monthly plans, cancel within the first 48 hours to get a full refund.
Pros
• Optimized for ecommerce sites such as Magento websites
• Affordable plans and supports all levels of businesses
• 24/7 support
• Offers a monthly billing option
Cons
• The upsell addons offers might be too aggressive for some people especially during checkout
• A relatively high number of controversial ads
Conclusion
Magento is one of the most popular shopping carts today. To host Magento, especially large businesses, a hosting service needs to have unlimited features and be highly scalable. If you are just starting, you can choose shared hosting or simple services such as Bluehost and upgrade later. Unless you are sure that your site will start getting thousands of visitors each day, start with a basic plan and upgrade afterwards. This will save you money while still ensuring you get the best plans.
You need to compare the above best hosting for Magento and see which will meet your needs and your budget.