Team Treehouse is a fairly new entrant in the field of online coding skills courses. The goal of Team Treehouse is to provide a learning environment for people to learn about coding, with a focus on web development tools and languages. Team Treehouse is building connections to companies that are looking to hire developers and coders, and it is a fact that web development and coding are growing fields. Treehouse is constantly adding more content and updating old content to match new ideas and new languages as they rise in prominence, so there is no shortage of work to complete.
Having been a user for the past few months I want to show you how Treehouse do a good job at preparing their subscribers for real interviews and jobs by delivering the skills they need.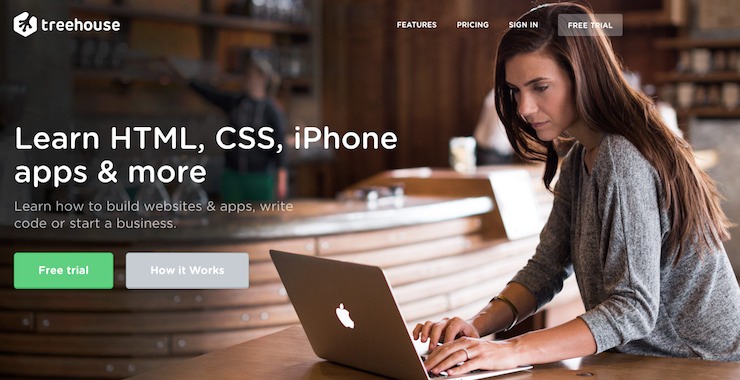 Course Offerings
The way Team Treehouse works is that there are different tracks to choose from. Each track is a selection of courses with a common theme, like a certain language or a certain aspect of web development. The track's courses are laid out in a sequence that will let you build on your skills from course to course to course. You are not forced to pick the courses in a specific order, though.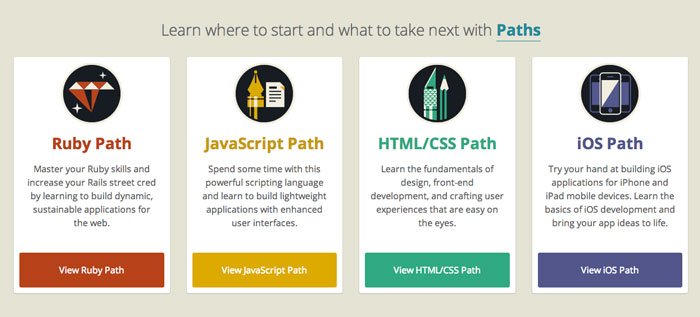 You often have a significant amount of choice for the course you want to complete next. Some of the tracks that Team Treehouse offers include Rails Development, which has a focus on Ruby on Rails, Web Development and Web Design, which provide training in HTML, CSS, and Javascript, iOS and Android development, which are mobile-oriented, PHP Development, WordPress Development, and a track in Starting a Business. Each track contains a lot of content.
Structure of a Team Treehouse Track
A course in Team Treehouse consists of lectures, projects, and quizzes. The combination of different methods of delivering content is a good means for ensuring that students will retain the knowledge of each course. The quizzes require a certain number of correct answers to pass. Each individual lesson within a course has a video lecture, project code to experiment with, and a "Code Playground" where you can make changes to the project code and see the results right away. This is a great tool, because you can go to the Code Playground at any time- even before the lesson is over- so that you can always get some experience with the lesson's material.
This is an invaluable advantage.
Incentive System
Team Treehouse has a wide array of different ways of motivating the student to complete their courses. First of all, there are badges. Students get badges for fulfilling certain landmark goals. There are always new badges being added to accompany new courses and new lessons. Next is the points system. You get points in each area of Team Treehouse by completing courses and lessons.
The more lessons you complete in, for example, PHP, the more points in the PHP area you get. Team Treehouse tracks both your points in each area and your total points. Team Treehouse also tracks your progress in percentage form- you can see what percent of the total amount of content in a given area you have completed. This is a good concrete measure of your progress, and it feels good to see how far you have come. These motivational tracking tools are excellent for keeping you focused. Other online learning tools are frequently too hands-off. Team Treehouse gives the student a lot of different angles for keeping at it.
Value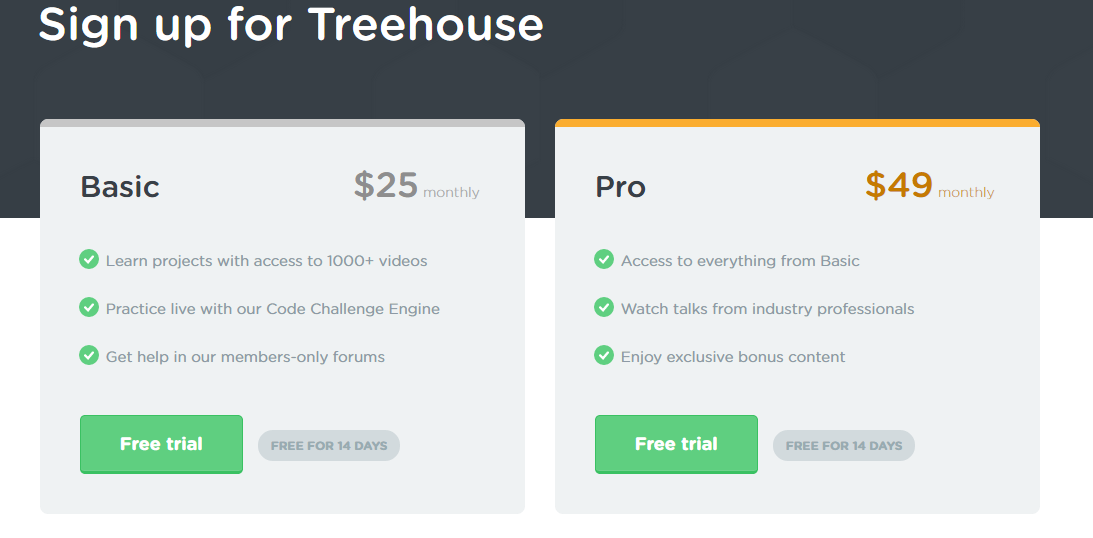 Team Treehouse is a powerful suite of tools and courses, but is it really worth the money? I believe the answer is yes. It is true that there are free courses for learning coding popping up all the time nowadays, but the extra advantages that Team Treehouse offers are unmatched. The delivery of the course content is excellent- short videos that are long enough to get the idea of the lesson across without dragging on. Being able to jump right into the code playground is a massive bonus. There are a lot of coding schools that motivate the courses through specific projects, but the code playground makes it much easier to see in real time how the code works and what happens when you change different elements of it.
Team Treehouse is a subscription service. Students sign up for annual subscriptions at either the Silver (Basic) or Gold (Pro) level. Choosing Gold allows the student to have access to feedback from staff on code, inspirational ideas for projects, interviews with people working in the relevant industries, and special workshops. Both subscriptions cost money. Every time someone purchases a Gold membership, Team Treehouse will give one to a public school student somewhere in America. The value of the Gold membership perks will depend on the individual person. It might be a good idea to start with a Silver year first.
If you are still with Treehouse at the end of the year, consider a Gold subscription.
Summary
Rating: 5 out of 5 Stars
Team Treehouse is a great paid option for learning coding, specifically web development. The coursework is rigorous and interesting, the projects are good motivation, and the incentives are very useful for keeping you interested. The major highlights include the code playground and the constant stream of new content to learn.
Give Team Treehouse a try if you want a higher-tier form of learning coding online- at a monthly basis, it is fairly inexpensive and offer a 7 day free trial.
The following two tabs change content below.
Jamie Spencer
My name is Jamie Spencer and I have spent the past 10 years building money making blogs. After growing tired of the 9-5, commuting and never seeing my family I decided that I wanted to make some changes and launched my first blog. Since then I have launched lots of successful niche blogs and after selling my survivalist blog I decided to teach other people how to do the same.
Latest posts by Jamie Spencer (see all)