Parked Domains – In A Nutshell
In short, a parked domain is one that has been registered but is not actively associated with a website or web service. It is effectively 'parked' for use at a later time.
Read on for my full understanding of what a parked domain is, reasons for parking and methods for doing it.
In our connected digital ecosystem, your domain name is a valuable commodity. The quality of your domain name can have a big effect on your website's overall success. Your domain can also affect how your business is viewed. To novice web developers and internet entrepreneurs, choosing a domain is a simple task that's often reserved until the very end of the process.
In my experience, the reality is that quality domain names go fast. By the time you build your website and get your ducks in order, your desired domain name may already be taken. That's why I always recommend registering a domain as early as possible. But what if you're not quite ready to put it to use? This is where the concept of parked domains comes into play.
As an experienced internet marketer, I'll be sharing my insights and personal experiences with parked domains in this article. From understanding the benefits to knowing when and how to leverage them, I will guide you through the world of parked domains and help you make informed decisions for your online ventures.
What is a Parked Domain?
A parked domain is a registered domain name that's not linked to a website or email hosting service. Essentially, the domain isn't actively being used. Instead, it's parked for later use.
Usually, after a domain name is registered with a domain registrar, it's linked to a hosting service. Hosting is where your website lives. You can buy this from hosting providers like Bluehost, Hostgator and Siteground. The domain is simply an address to direct users to your completed website. When a domain is parked, that connection to the hosting service doesn't exist. The domain is not actively being used until you build something.
From my experience, I can tell you that domain parking can vary in complexity depending on your specific needs or intentions. Whether you're reserving a domain name for an upcoming project or holding onto it for potential sale, parked domains offer flexibility and opportunities for savvy internet marketers and online entrepreneurs.
Common Reasons Why Domains are Parked
There are many reasons why businesses and individuals choose to park their domain. It's a way to buy time while still making the jump and getting the domain name you desire. Here are some reasons why you may want to park your domain after registration.
Name Reservation
One of the biggest reasons to park a domain is to reserve the name. I've done this myself on several occasions for projects I have planned further down the pipe. As mentioned earlier, good domain names tend to go pretty quickly. There's nothing worse than coming up with a great idea and domain name only to find that it's already been taken.
It's not uncommon for people to register domain names before they have any concrete ideas or substantial content for a website. Domain parking is a reasonable solution to this issue. You can save that domain for later and simply point it to your hosting account once its ready.
Protection Against Cybersquatting
Cybersquatting is a very real threat that many established businesses have to deal with. It became such an issue during the dot-com bubble of the 90s that the United States actually created the Anticybersquatting Consumer Protection Act. Essentially, cybersquatting is when an individual registers domain names with a trademark of a large company. The unscrupulous individual will then offer to sell the domain name at an inflated price.
I remember one high profile case of this when Disney acquired Lucasfilm and the rights to all the branding. Some domains related to the StarWars brand had been bought up and the owners attempted to sell them on to Disney at a ridiculous price.
When this happens, your business can suffer tremendously. If you have an established user base, people are bound to find the domain. Because you don't have control over the squatted domain, the content your audience is directed to is completely out of your hands. This can ultimately tarnish your brand and affect your bottom line. Federal law does permit litigation over cybersquatting. The Internet Corporation of Assigned Names and Numbers, or ICANN, also has an arbitration process to resolve these types of issues. However, many businesses choose to avoid the problem altogether with domain parking.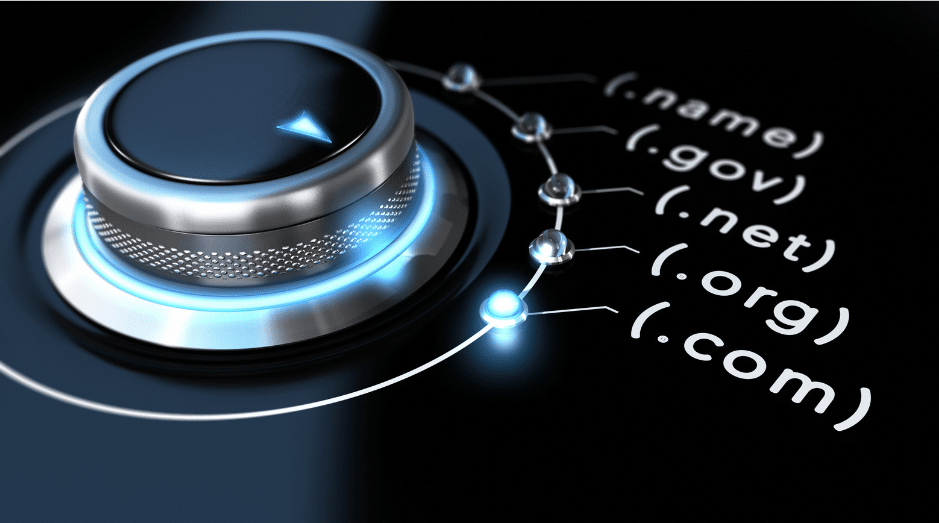 Domain parking allows you to protect your name and brand. You can register all your trademarks and variants of your business name. You can then use the desired domain as your main address to your hosted website and park the rest to prevent cybersquatting. Alternatively, you can link those parked domains to your website or service.
The only thing I would add here is the importance of ensuring the originality of your brand and domain.
Extra Time for Development
If you come up with a solid domain name before you begin the website development process, I recommend you don't hang around and you always register it first. You can easily park your domain while you take the time to perfect your website. No one will be able to take your name. You can also choose to display a message that lets your visitors know that the website is still under construction.
Income Generation
Just because your domain is parked doesn't mean that it has to sit there doing nothing. I know many business-savvy owners who choose to monetize the parked domain so that they can generate some income while it's not being used.
You can easily display advertisements on your parked domain. Each time someone visits your page and clicks on an ad, you'll generate some income. It's a good way to recuperate some of the registration costs and put the domain to good use. There are many services that do this for you in exchange for a percentage of the profits.
Another income opportunity is flipping. Many individuals register domain names that they feel may become more valuable in the future. Basically, the domain name is registered for a low price. It's then parked until a buyer is interested. Depending on the particular domain name and the dedication of the buyer, you can make a significant profit. I've found that this tactic often takes some time, but it can be a lucrative way to make some easy income down the line.
To learn more about Domain Flipping, head over to Domain Flipping Guide. Their course ( $29 one off fee ) teaches you how to turn $10 into $1000 by flipping domains.
Waiting for Expiration
If you're no longer interested in using a domain name, you can park it and wait for expiration. I've saved a lot of money on hosting doing this when abandoning projects or at end of project life. Instead of paying for hosting service on a website that has run its course, simply park the domain and save money. Many registrars offer free parking services. Alternatively, you can remove the hosting link and generate some income with advertisements while you wait for the registration period to end.
Multiple Web Addresses
Many companies choose to register multiple domain names that are linked to a single website. It's a great marketing tactic. The extra domains are parked and linked to a hosting account with multiple add-on domains. They share the same traffic statistics and provide your users with multiple ways to connect with you.
What is a Domain Parking Service?
Domain parking services can take care of all the hard work for you. If you have no plans to monetize the parked domain, you can go with a simple free service. The domain will be protected and reserved for later use. Many popular registrars offer some form of free parking service.
Alternatively, you can have a registrar generate income with your parked domain on your behalf. The domain is parked on the registrar's servers and is used as they see fit. They may choose to display ads or direct users to a specific website. Oftentimes, monetized parking services have no upfront costs. Instead, the registrar will take a percentage of the ad revenue your domain generates.
Parking services are great if you don't have a web hosting account. Your domain will be taken care of until you're able to secure hosting services and build your website. In my experience, domain parking services have good and bad points, and they are certainly not for everyone.
Disadvantages of Domain Parking Services
While income-generating parking services do have their advantages, they also have a lot of restrictions. You won't have control over how your parked domain is being used. Many service providers will go the extra mile to make sure that your domain is generating as much income as possible. This involves plastering a parked page with a significant number of ads.
Ask any internet user and they'll tell you that these types of pages are the absolute worst. They take up a lot of bandwidth and can slow a computer down to a crawl. If you choose to utilize a parking service for a long period of time, your domain will eventually be associated with ad-heavy content.
This can leave a bad impression on your domain name, ultimately affecting your brand. Visitors will not trust your domain. Worst of all, your reputation will suffer before you even start hosting significant content. It's a trade-off that you should think about before you invest in parking services.
I would also recommend doing your due diligence if purchasing expired domains, to ensure a domain with a history has not been sitting on an ad generating parking service for too long.
Domain Parking vs. a Parked Domain
While they may seem similar, there's a notable difference between domain parking services and having a parked domain. With domain parking, you have no control over what is being done to your domain while you're waiting to use it. You may be generating some income, but as I've suggested above, you run the risk of having your name ruined by the action of the parking service provider.
When you have a parked domain, the control is in your hands. You'll be able to monitor the domain's activity and utilize it as you please. Generally, having a parked domain is considered to be a better option if you actually plan on using the domain at a later date.
One of the best ways to park your domain yourself is to invest in unlimited web hosting. You can get unlimited hosting for only a few dollars a month. These types of accounts have limitless add-on domain capacities. When you want to park your domain, simply point it to this unlimited account. You can then create a simple index file with some information about the domain. This would be a great opportunity to let your audience know more about your intentions with the domain. If you want to monetize it, you can add a couple of modest ads as well. The choice is yours.
You can also park a domain on top of your primary domain. In this instance, using the parked domain will provide access to your website. It's almost like you're using the parked domain to redirect users to an actual website. However, the address bar will still display the parked domain name.
Creating & Deleting A Parked Domain in Hostgator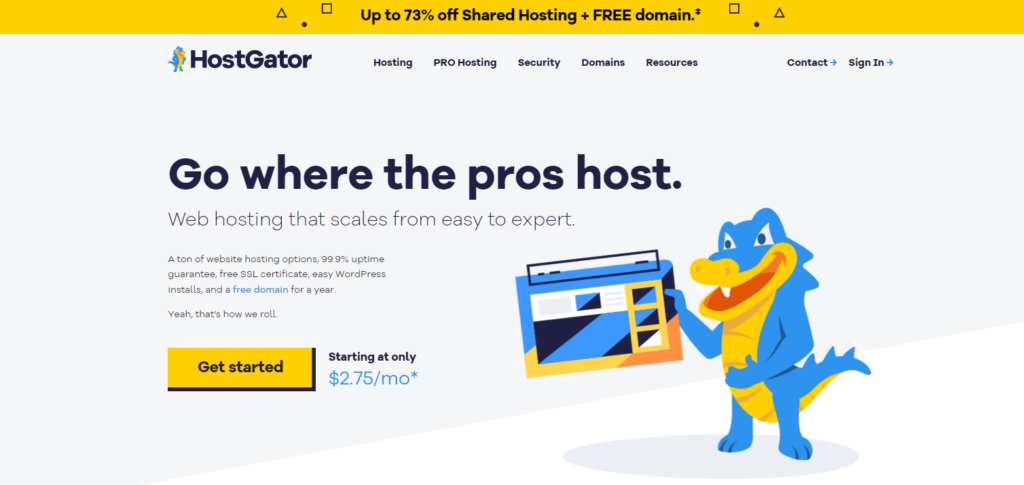 Hostgator is a great web-hosting service and domain registrar. If you have a hosting account with Hostgator, managing your parked domains couldn't be easier. Before you park your domain, make sure that it's registered with a valid registrar. You also need to have a main domain that's linked to a hosted website or service.
Creating a Parked Domain
If those prerequisites are taken care of, you can add a parked domain to your account by logging into cPanel. Then, follow these steps:
1. Scroll down to the "Domains" section and click on the icon that's labelled as "Parked Domains." This will bring you to a new menu.
2. Type in the domain name you want to park in the text input box.
3. Click "Add Domain."
With those simple steps, you can add as many parked domains as you please.
Deleting a Parked Domain
When you want to delete the parked domain so that it doesn't connect to the primary hosted website, just log back into cPanel and follow these steps:
Scroll down to the "Domains" section of the page and click on the "Parked Domains" icon.
In the new menu, scroll down to the section that's labeled as "Remove Parked Domains."
Find the parked domain you want to delete and click on the "Remove" button.
How to Buy a Parked Domain Name
Now that you know more about parked domains and how to use them, it's good to know what you should do when you find yourself on the other side of the equation. If you have your heart set on a specific domain, there's a very high chance that you'll need to do some negotiating to get it. You can check if a domain is available through your preferred registrar. You can also visit the address to see what it's hosting. If you see a generic message or ads, it's probably parked by the owner.
Find the Owner
In most cases, it's easy to find information about the owner of a domain name. You can perform a search on your registrar or go to the WHOIS database. A quick search should provide you with contact information. You may also be able to find some more technical information about the domain you're after.
Initiate Contact
Whether you have an email address or a phone number, you need to initiate contact to start the negotiation process. If it's available, the best option is to write a quick email. Express your interest in the domain and ask if its available for purchase.
Hold Your Cards Close
During your first contact, you need to keep your cards close. Don't give off the impression that you're desperate for that parked domain. Instead, you should mention that it's one of several domains that you're interested in. If you lay it all out at once, you're giving the owner the upper hand in the negotiations. The owner may inflate the price if they suspect that you are willing to pay a considerable amount for the domain.
You should never mention price first. Again, doing so will only put you at a disadvantage. You initiated contact, so the owner should be the one who puts out the first offer. If they try to ask you what you're willing to pay, redirect the conversation until they give you a starting point. It's important to remember that many individuals treat domain flipping as a business. They may have parked that domain in hopes that someone like you would want to buy it.
Negotiate
Negotiating a price for a parked domain can be tough. It's a haggling game that you need to be prepared for. You should do some research to get a better idea of the true value of the domain. Use the information you find to make a reasonable offer. While it may be tempting, don't lowball the owner. This could bring the negotiations to a grinding halt. Get some information about the domain's history and compare sales of similar domain names. You may be able to find the price the owner originally paid. Make reasonable offers, but don't pay an exorbitant amount.
Utilize an Escrow Service
Once you have come to an agreement, it's time to make the purchase. You should never pay the owner directly. While you have their contact information, the owner is a stranger that could easily take advantage of you. One way around this hurdle is to use an escrow service. An escrow service holds onto funds and rights until both parties have completed their end of the deal. You will pay the escrow service directly. The owner won't get the money until they have completed the transfer. Escrow services are a great way to avoid potential issues and ensure that the transaction goes smoothly for everyone.
Once the transaction is complete, the parked domain is yours to use as you please. You can link it to your hosting service or park it again until you're ready to launch your website.
More Domain Name Related Content
If you want to read more about all things domain names then check out the following guides:
The following two tabs change content below.
Jamie Spencer
My name is Jamie Spencer and I have spent the past 10 years building money making blogs. After growing tired of the 9-5, commuting and never seeing my family I decided that I wanted to make some changes and launched my first blog. Since then I have launched lots of successful niche blogs and after selling my survivalist blog I decided to teach other people how to do the same.
Latest posts by Jamie Spencer (see all)