Following the events from the last one year, one question in the minds of many brick and mortar business owners is: should I take my business online?
Well, a quick answer would be — the world around you is changing; why not adapt to it? Farmers are moving online to sell their produce, eCommerce has come to stay and thrive.
Ecommerce has now become a thing, and many people are embracing it with open hands. The industry is growing and, according to Statista, is projected to generate up to $6.54 trillion in 2022.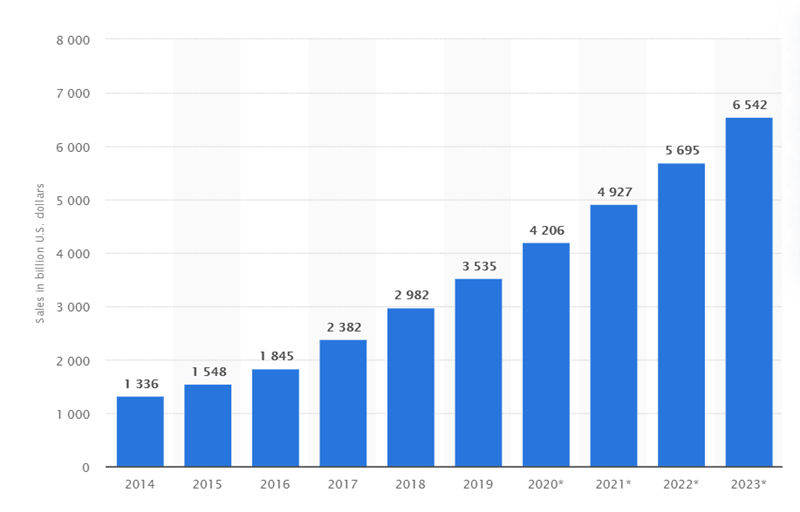 Image credit: Statista
Mike Schaefer sees the importance of eCommerce to brick and mortar businesses. In his own words:
Times are changing rapidly, and more and more online shopping is becoming commonplace.
To many, putting their business online might seem too risky or complicated. But there are many benefits to it. Some of these benefits include:
Improving Your Company's Reputation
This point alone should give you enough reason to start selling your products online. Without an online presence, whether a website, blog or social media, your prospective clients might start questioning your seriousness as a business.
No matter your industry or size, you need to establish an online presence for your brand.
Without an online presence, you would be losing business to the competition. Plus, your prospects won't take you seriously.
The first thing most people do when they hear a brand name is to check their website. With an online presence, your customers and prospects would trust your company more.
Easily Showcase Your Products and Services
Thanks to the internet, businesses have an effective platform to showcase their products and services. Executing this point could be as simple as an album on your Facebook page with images of your newly-launched products or testimonials from your clients and a portfolio on your website. There are different other ways you can let your prospects know what you offer.
Also, with a few clicks, your clients and prospective customers can see what your brand is all about. They have access to all of these even outside business hours.
Your online presence is an extension of your business that never goes to bed.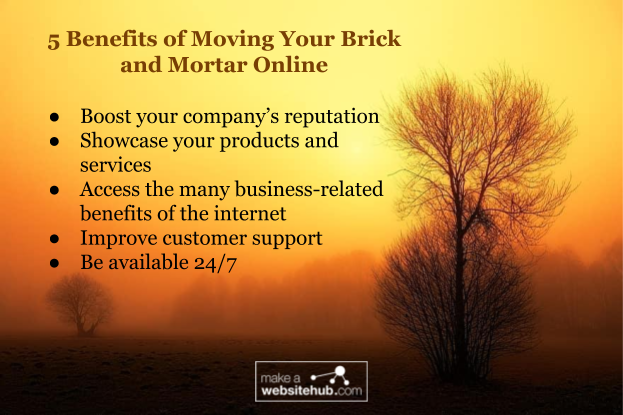 Access the Many Business-Related Benefits of the Internet
One thing about the internet is that the big client that your business needs can be a few clicks from your online store. Also, you can use the internet to instruct and educate your clients. Even more, you can accept payments and orders directly from your inbox.
Luckily, there are different inexpensive yet effective ways to get website traffic. As more people find you online, you generate more sales and leads for your business.
In the past, many people might have been skeptical about doing business over the internet. Now, it's almost the same as swiping a credit card at your physical store.
Improved Customer Support
With an eCommerce store, you can solve customer issues, create sales webinars, and answer questions — from anywhere, without wasting time.
You can create a FAQ section, a product spec sheet, or a video once with information that your clients can use for years. You're not just saving time; you're also delivering better service.
Also, this gives you an avenue to provide specific information to your clients like:
Research on alternatives before making a buying decision
Resolving issues with an existing purchase
Things to consider before buying a product
An online presence allows you to give your clients the information they are searching for at the right time. This means more sales with fewer calls about technical issues. Even more, you have more time to focus on the revenue-generating aspect of your business.
24/7 Availability
Right, businesses like gas stations, grocery stores, and fast-food restaurants can manage 24-hour services. Some other businesses can't.
But, with an online store, that stops being an issue.
Your prospects and clients can place orders or read about your offerings any time — night or day.
Even with a business that offers offline services, an online presence helps you generate inquiries and leads even when you are closed. You can always follow up with your customers and prospects when you open.
Many people might want to do their research later in the day when your physical location must have closed. This is a typical example of how an online presence helps your business. Your salesperson can generate leads and even answer questions.
Once you've seen the benefits of taking your business online, you won't waste any more time deliberating.
In this interview with Mike Schaefer, you will learn why your brick and mortar business needs an online store.
Let's explore Mike's answers in full.
My Discussion With Mike Schaefer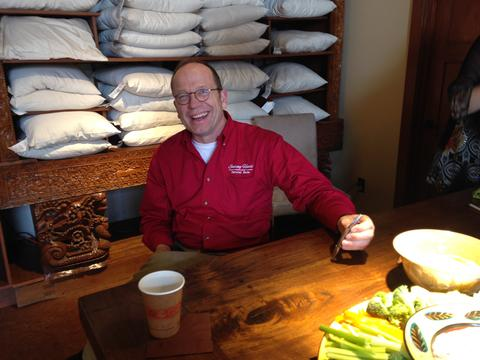 1. Hello Please introduce yourself
I'm Mike Schaefer, the owner of Soaring Heart Natural Bed—a 38-year-old Seattle based company whose founders were focused on providing healthy, hand-made Japanese style futons and bedding to their customers.
I've owned the company for about ten years and have focused on expanding our all organic and handmade bedding to a broader range of customers and utilizing a broader range of sales channels.
2. What does "Soaring Heart" stand for?
Pretty simple—we want your heart to soar when you curl up in our beds. It's about the feeling we want you to experience when you wake up in one of our beds.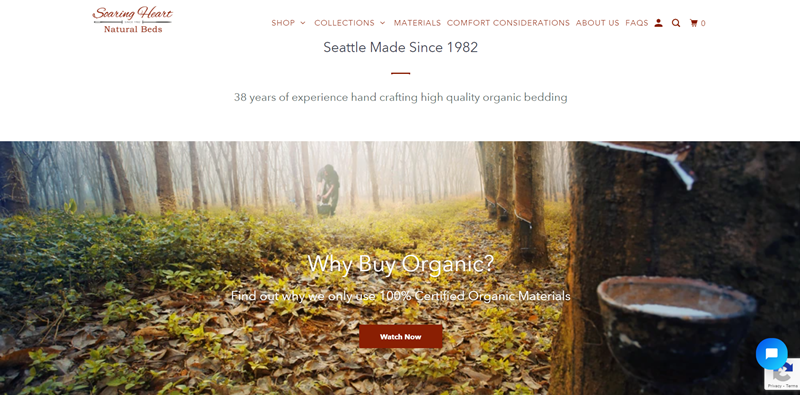 Our customers have always told us they could feel the difference in our organic bedding—but it's a feeling hard to describe.
3. What personal experience or realizations inspired Soaring Heart? Please give us a brief history of Soaring Heart.
Petroleum-based products are ubiquitous in our economy. If you want to go "organic," especially in the 1980s and 90s, when we were founded—you had to work directly with the suppliers. We had to set our own standards—and then convince our suppliers that they could make money even if we were never going to be a big customer!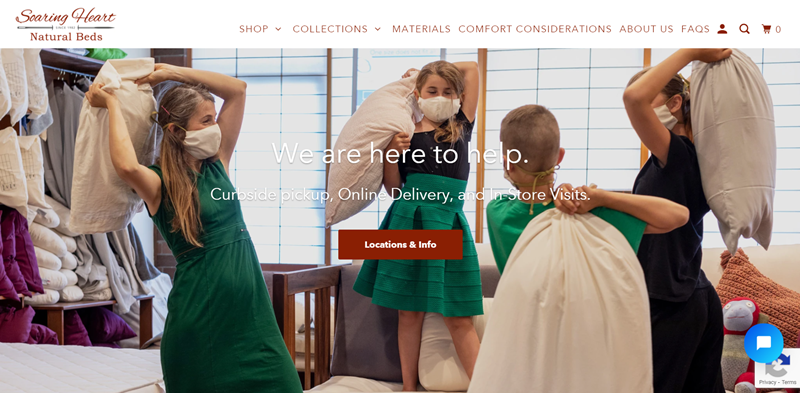 Personally, I love to visit my suppliers—I want them to know how much we value the attention they give our orders and that we appreciate the efforts they go through to give us select premium products.
Allergies and chemical sensitivities are part of our niche, but the truth is we just prefer the comfort all-natural and organic materials make in a bed. Our fabrics breathe, they wick moisture, they don't reflect heat like poly fabrics—so we firmly believe you sleep better in our beds. And of course, we have 38 years of happy customer testimonials to prove it.
Before buying the company, I had been sleeping in our beds for years—so I had direct experience with what it is we offered.
4. Why did you make it a top priority to solve the problem of healthy, quality, and comfortable sleeping?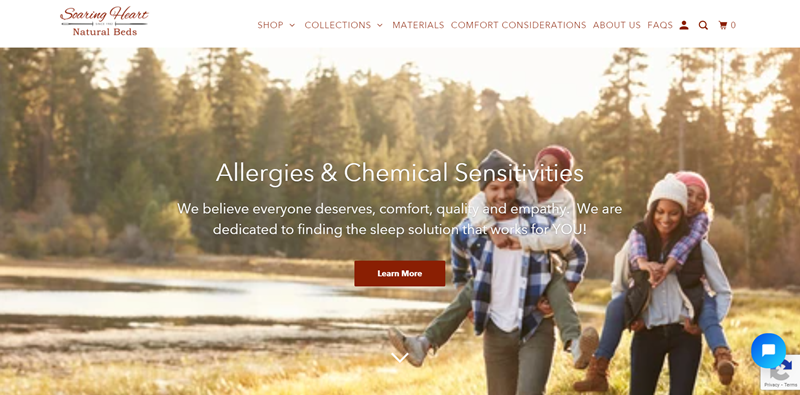 Poor sleep leads to a host of health problems. In my previous life, I had been working in technology and knew first hand the ramifications of poor sleep on people's work and life. Part of feeling rested is feeling like you're taking care of yourself.
You may not be able to control your stress at work—but you can crawl into bed knowing you've done your homework and are surrounded by bedding created by a team who care about every stitch in our products and have spent years on every component in our supply chain and every step in our processes.
We're not doctors; we can't cure cancer or make your cold go away—but we can assure you that while you're healing in one of our beds—there's no added fumigants, fire retardants, or petroleum-based fibers to distort your recovery.
5. For 38 years now, all your products have been handcrafted and organic. This definitely comes with its challenges. Can you share some of these challenges and steps taken to overcome them?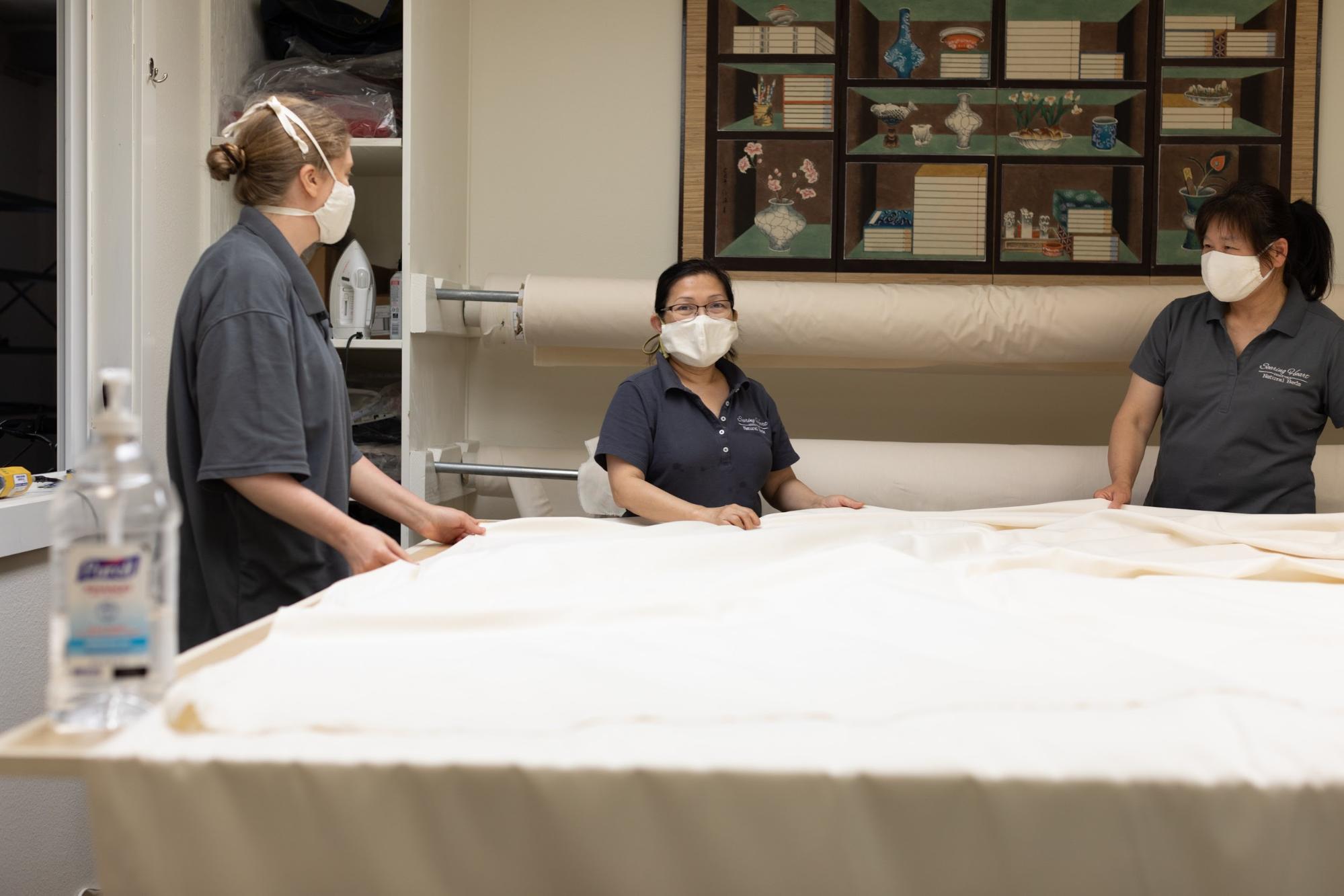 These days everybody wants to be organic or natural—we started out being on the fringe. Now folks with unbelievable amounts of venture capital are entering our space and spending money on advertising campaigns and marketing pitches that don't require them to make money.
We have to pay as we go—and we don't have investor commitments to open stores in 10 cities or have 3x growth in the next few years. We like to grow "organically" (Pun intended). Trying to stay small in our niche is likely impossible, but aspiring to be more than you can is also dangerous these days!
6. Seeing your products are all made of organic raw materials. What are the health benefits, and how do they compare with non-organic beddings?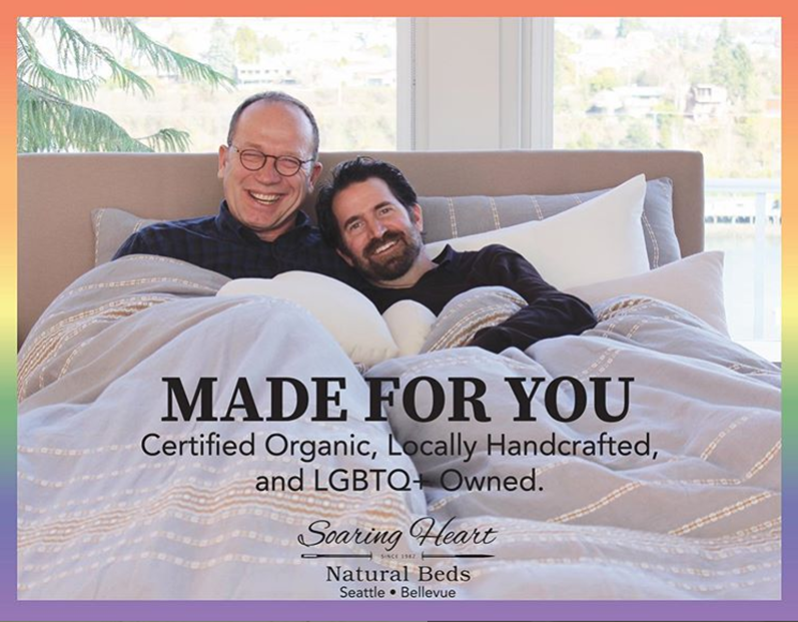 Image credit: Instagram
We go the extra step to certify that all our organic raw materials meet global organic standards. This means all our suppliers have to comply with a global standard, and we get a transaction certificate with every order. Then, since our facility is also certified, we can assure all our customers that every step in the creation of our beds complies with a rigorous global standard.
All of us know what cleaners we can use, what packaging supplies are appropriate, and that nothing gets added during manufacture or shipment. It is unbelievable to me the things that can happen during shipment—fumigants and pesticides in warehouses, cleaning solutions in factories, there are so many things that can happen to a product that we can guarantee don't happen with ours!
I'm not here to throw other products under the bus. Make no mistake about it, I can't provide someone with a $500 mattress, and that is an important market for someone to support. But I can say for the segment of consumers who care about organic, who care about sustainability and supporting small business—that we go the extra mile that the large scale manufacturers can't.
7. As a company founded in 1982. At what point did you, as a company, decide to adopt the eCommerce sales option?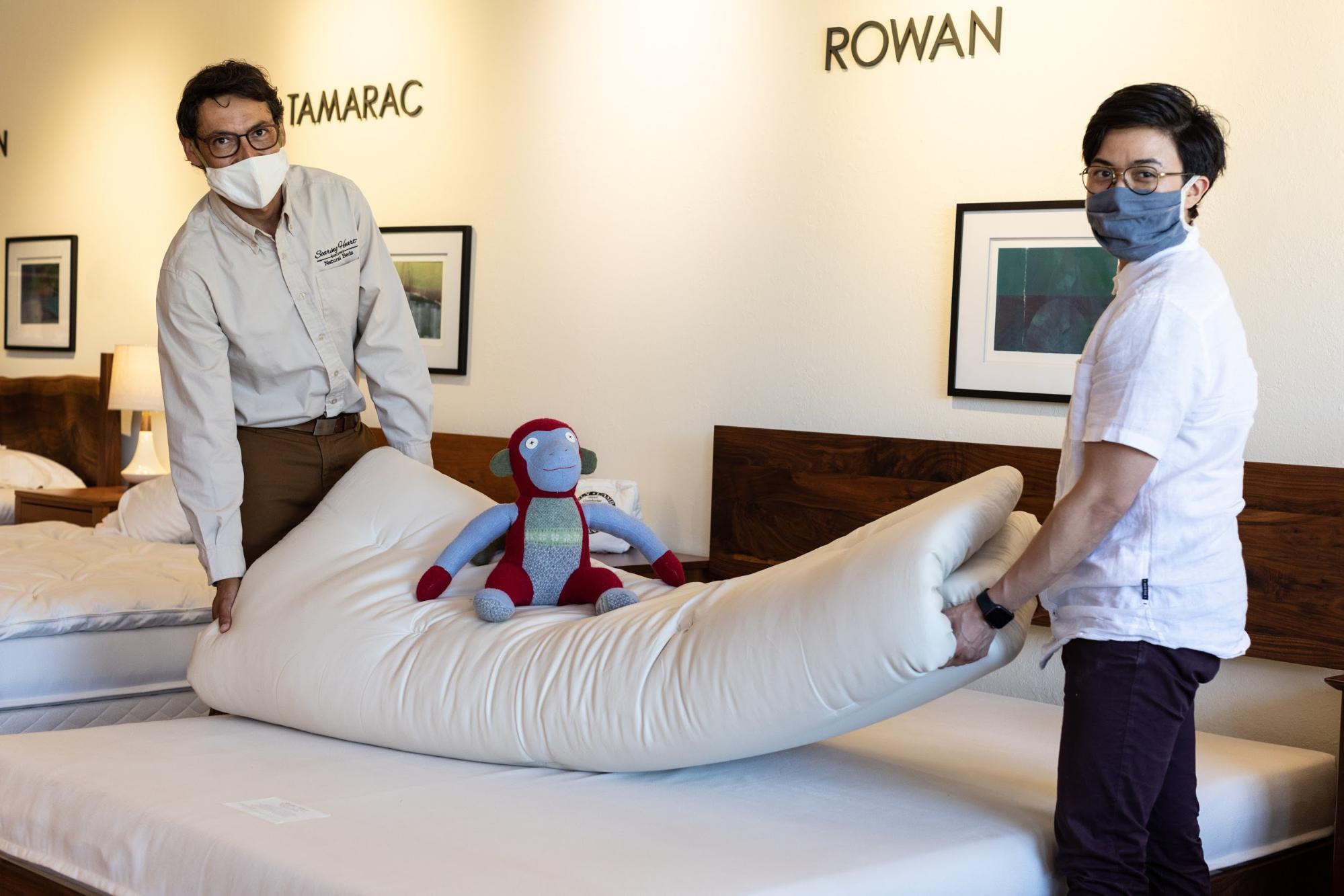 We were early adopters—setting up our first website in the late 1990s. At that point, it was just a tool to post information about our products and let people read up before coming to the store.
We didn't start actually selling online for about ten years—and wow, have things changed (for the good) since then. Just the online security now required for processing visa cards was something we couldn't imagine in the past. Our online sales remain about 25% of our business—we like people to come to the store and lie in our beds before purchasing.
Obviously, times are changing rapidly, and more and more online shopping is becoming commonplace. Again the big bucks in venture capital mattress stores allow things like 50% of the mattresses some online companies sell being returned (and typically trashed)—we do our best to keep returns way under 5% and have no desire to keep up with the standards being set by these new VC entrants.
8. How has adopting eCommerce impacted your company's revenue and operations?
I think the biggest challenge is the consumer's expectation for things like 3-day shipping, and no question asked returns. We have always built to order, and we pride ourselves on our custom builds. And we want to spend as much time as it takes upfront, that you are ordering exactly what you want—so that returns aren't part of your sales experience with us.
9. How did adopting eCommerce affect your marketing budget and customer acquisition cost?
To be honest, I love using my advertising dollar to support public radio and public television, our local community papers, and the like. We've done it for decades.
Giving my money to Google AdWords hurts—no matter how cool their metrics or compelling their ROI. But these days, we have to do both. Plus—I can't compete with the VC backed firms who can spend 10x my budget in a month, so I have to stay sharp—stick with my plans, and know when to back off when it just doesn't make sense to try and compete.
10. On your eCommerce journey. What was the biggest challenge you faced?
We have to use consultants who know this space. There is no way I can keep up with running my business and understanding how the digital marketplace is working this week.
I go to conferences and see online tools that can, for example, change your pricing through the day so that shoppers who check out your website in the morning and come back to purchase in the evening—actually see different prices. There is no way I want these services—but it is super interesting to know they exist and that our competitors have all these new abilities to leverage them.
11. A visit to your website shows the Shopify logo on its favicon. Of all content management services for eCommerce (WooCommerce, Squarespace, Joomla, etc.), why did you settle for Shopify?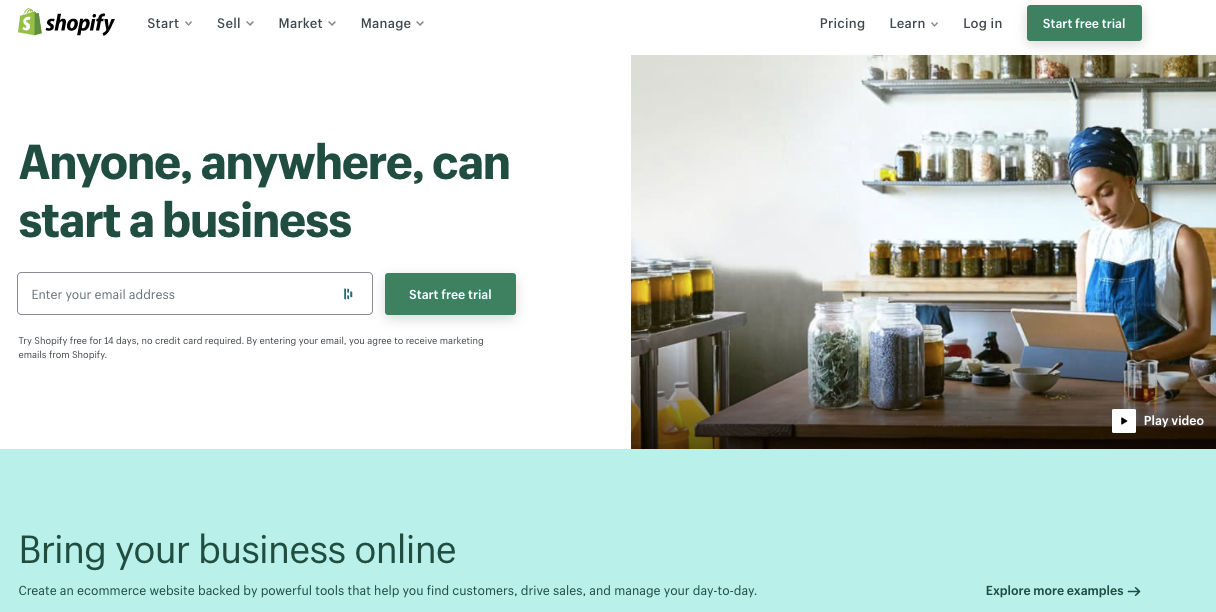 Again, we relied on a consultant to survey the market and tell us what they'd recommend. We moved to Shopify in 2011—I think we were like their customer number 32,000 or something. Now they have millions of customers—as they've grown, we've grown.
We are right now moving to use their POS at our brick and mortar stores as well as our online store. We've been super happy—like most e-commerce solutions, we barely use half of all the functionality they offer these days, but we are doing our best to keep up.
12. With eCommerce comes an increased market reach and distribution channel. What impact does the extended market and distribution reach have on the quality of your after-sales services?
I'd say this is one of our key "to-do" items. We know we could do better with our after-sales follow-up.
Expanding our market and distribution—to say across the country—is challenging. I know there's plenty we can do—but there's also plenty we can do in our own backyard, so it's a trade-off of what we can focus on that best utilizes the team we have while producing the most profit. Every month I scratch my head on this one!
13. We understand from your website that you have an Affiliate Marketing scheme. Our audience, who are bloggers, will love to know what percentage of your sales comes from affiliate marketing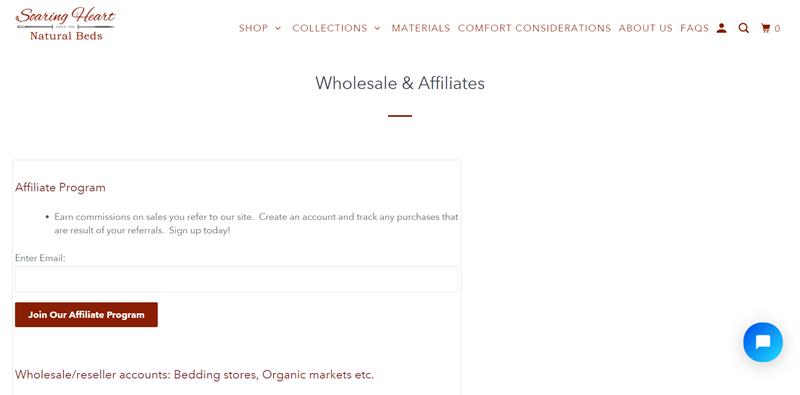 Short answer: Not enough! Developing our affiliate program is a 2020 goal—but like lots of 2020 goals, everything is up in the air right now.
Trust me; I probably get ten email inquiries a day for us to provide free products or discounts or commissions on sales brought to us from bloggers. We have to remember that we are small—there's like myself and one other person to consider all these proposals or manage the program.
There's a Shopify app (or two) that we are considering installing to handle this effort seamlessly—so once we come up for air to install, I'll likely have more to say.
14.Your website boasts of being a small company at heart with 15 staff members. Do you outsource some of your I.T. services?
Yes. IT, marketing, accounting—we outsource as much as we can so that we can stay focused on what we do best—building and selling beds!
15. Your website also boasts of the diversity in the roles of your staff. How were you able to achieve this?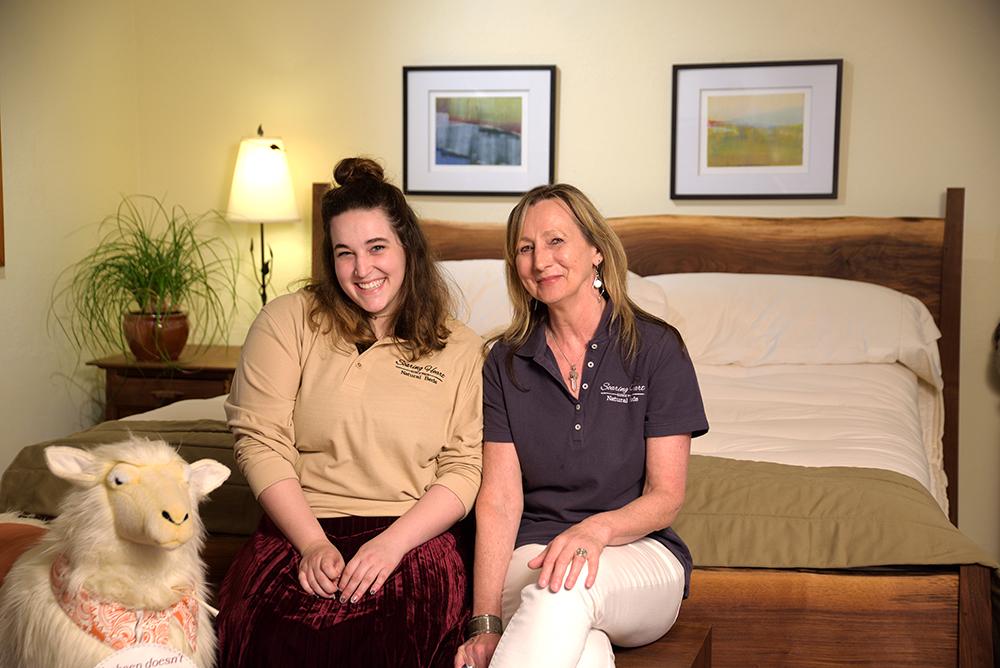 Every day is an adventure. Cross-training is the only way we can survive. We have to have a backup for when someone is out sick, on vacation, or just wants to learn something new. I tell everyone that I don't expect people to stay at their jobs for 5 years—I think 3 is a good target.
Don't get me wrong, I love it when someone wants to stay longer, but we have to always be in training and mentoring mode—it's part of any small business model these days. I also like to say everyone is a salesperson—whether they know it or not.
Let's be real, anywhere you go, you can talk to people about how they sleep—so I want to be sure all of my team is sleeping on one of our beds and able to describe why they are loving it.
16. What improvements are you making at the moment for Soaring Heart?
During our COVID closure, we have done a lot to regroup. For example, we are moving all our POS to Shopify, installing new apps, and training our team members.
We are also thoroughly cleaning, reorganizing, and preparing for the required deep cleanings required if there is ever a COVID exposure on our team or through our customers.
While we don't see ourselves being 100% online ever—we do believe that we have a part to play in designing the future of mattress and bedding shopping, and we are stepping up to do our part to make in-store customers feel safe, have fun and sleep well.
17. What's the big picture—where would Soaring Heart be in the next five to ten years?
I believe the organic market is going to continue to grow. I think ever more educated, conscientious consumers are going to gravitate towards unique companies and products like ours.
My personal energy level is—as I've said—not to have 10 stores in 10 cities or a VC backed internet sales presence able to compete with the massive amount of marketing investment it would require to compete effectively.
Having been around since 1982 and being one of the first certified organic manufacturers in the world, much less the US, gives me something to feel good about. We need to stick with what we do best and stay focused on a goal is to stay in the race for the long haul.
18. With an impressive 5-star review on your google business page. What's the best thing anyone has ever said about your service?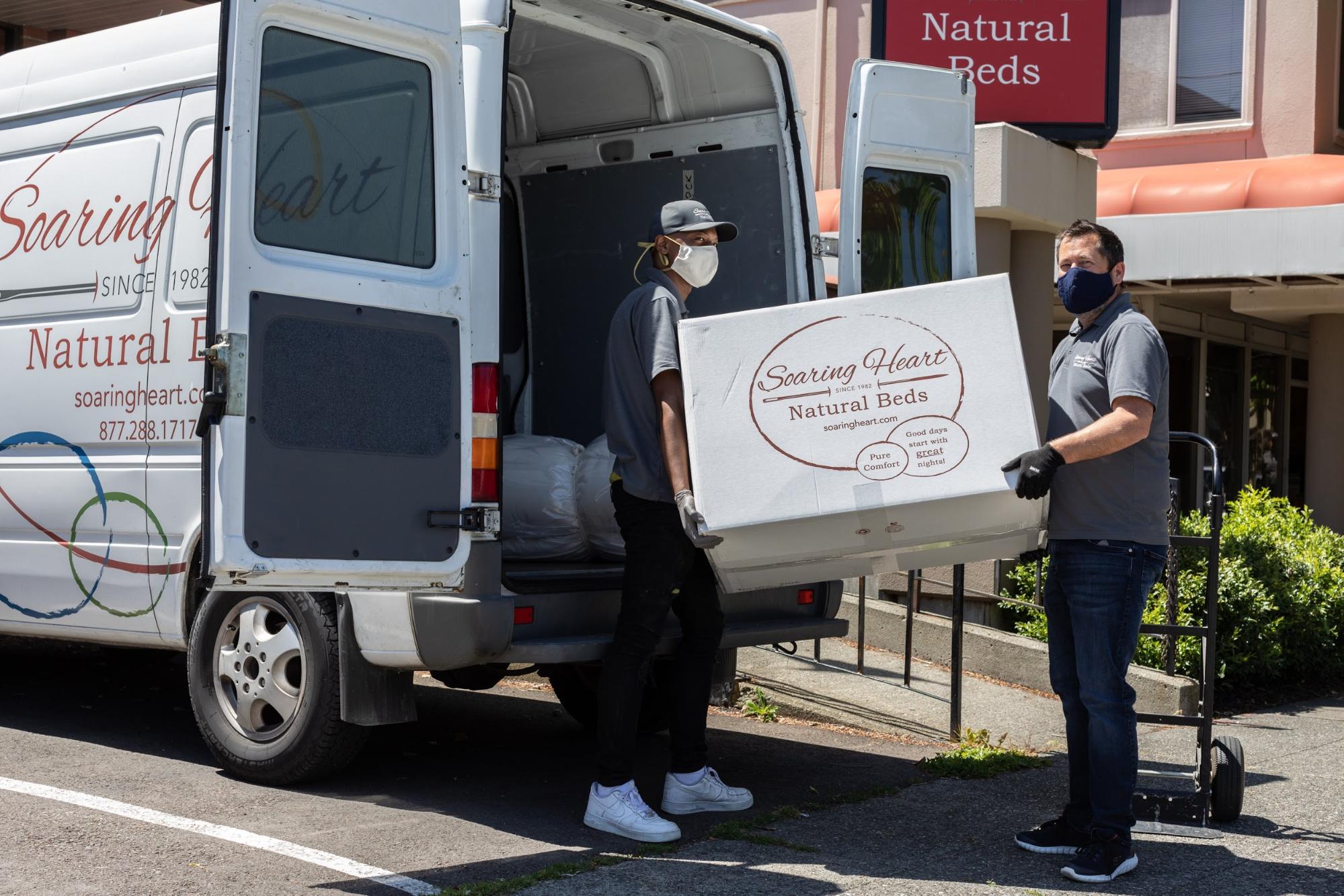 The best thing anyone can ever say is that they've never slept so well as they do in our beds. And it's my pleasure to hear this over and over again wherever I go.
19. We all know that every product receives negative comments, what's the worst you have received?
That it takes too long for our mattress to get delivered! We know exactly what it feels like to make a big purchase and then have to wait.
We hate disappointment, and we do our best to both set expectations that we custom build to order and then do our best to ship or deliver as fast as we can. It's never fast enough.
20. How is soaring heart better than other bedding companies such as Snowe and Matouk? What's your unique selling proposition?
Our 3 propositions: Comfort, Craftsmanship & Community. We are all about comfort—that's why we're in business.
With hand-made products each signed by one of our bed builders—we stand behind every stitch we make. And we are part of a supply chain and organic community that has stood with us for more than 30 years.
It's a compliment that others are now jumping into our market and to compete—I'm confident that consumers will have more choices, more educational opportunities to learn about organic products, and more willing to support folks who appeal to their shopping values.
21. What's one fascinating thing about your product you've never talked about to anyone?
You've no idea how long I had to think about this answer. It might have been days. Probably because I talk to everyone about everything…
I love our customers and the things they value about our beds. I was helping a woman set up a bed she bought as a "surprise" gift for her grandmother, and I was curious about a bed as a "surprise" gift….and wanted to know why she felt her grandmother would like this gift. Without missing a beat, her answer—"Your beds smell so great! Fresh, outdoorsy—like sleeping outside on a summer day."
22. In an increasingly productive society, our audience would want to know how your products can improve their sleep quality.
Heat is the number one complaint of people who sleep poorly. Buying a bed with all-natural ingredients allows your body to wick both heat and moisture away from your body—creating a more comfortable sleep environment.
Personally, I also believe that knowing your bed is made by people who care provides emotional comfort in these days when it is all too easy to convince yourself "you've spent too much money," "made a poor decision," or done something wrong.
Far too many consumers have been burned by buying products they have to return—that is not fun, and it is not what we want to be thinking about on nights we can't fall asleep!
23. What advice do you have for traditional companies having a hard time adopting eCommerce?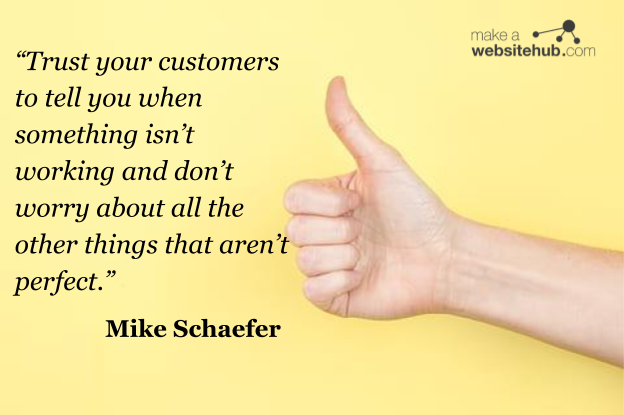 You have to start sometime. I found that hiring smart contractors and assigning them to train and mentor an in-house employee is the best way to get value out of this journey.
You will never have a finished website, a finished marketing campaign, the amazing photos you want, or the best product descriptions or purchase process that you want. But start, it evolves. Trust your customers to tell you when something isn't working, and don't worry about all the other things that aren't perfect.
About Soaring Heart
Soaring Heart was established in 1982 with a mission to develop organic, non-toxic, and natural sleep solutions for everyone. They deal with handcrafted mattress protectors, pillows, mattresses, comforters, and mattress toppers, using time-honored techniques. Also, their products are crafted with trusted and certified all-natural and organic ingredients from Seattle, Washington.
The following two tabs change content below.
Nicholas Godwin
Nicholas Godwin is a technology researcher who tells profitable brand stories that tech buyers and businesses love. He covers technology topics on his website
TechWriteResearcher.com
, and has worked on projects for Fortune 500 companies, global tech corporations and top consulting firms, from Bloomberg Beta, Accenture, PwC, and Deloitte to HP, Shell, and AT&T.
Latest posts by Nicholas Godwin (see all)