Making business decisions can be paralyzing and overwhelmingly tough. One mistake can cost you years of hard work.
And you don't even need to run a large business for this to happen.
If you have built a website and need to monetize it, you'll probably run into a bit of decision paralysis.
That is why businesses turn to data for help.
Besides, your online business is growing, and you're using more tools for your daily operations. So, you sometimes get lost in trying to gather enough data for better insights. That's where informative dashboards come into play.
With informative dashboards, you can track different relevant metrics that help you make better business decisions.
In this interview with AJ Yager, you'll learn about the importance of informative dashboards and how to ask the right questions.
Key Takeaways From This Interview
Before we proceed, let's look at some key things you'll learn from this interview.
The earlier you start collecting data for your business the better you can position to start benefiting from it eventually

Data maturity is a thing — this is why big brands and businesses are winning; they have mature, dependable data because they've been collecting them for a long time

Using ETL, that is, Extract, Transform, and Load, you can ensure data accuracy and rest assured that you're making decisions you can rely upon for results in your business

Cold media — Linkedin, Facebook, Google — can help you create a dependable, evergreen lead generation system

Collaboration can help you grow sustainably and in a short time, especially by finding partners that already have your desired audience and connecting with them

The way to overcome data overload is to focus on the most critical performance metrics form your data
My Discussion with AJ Yager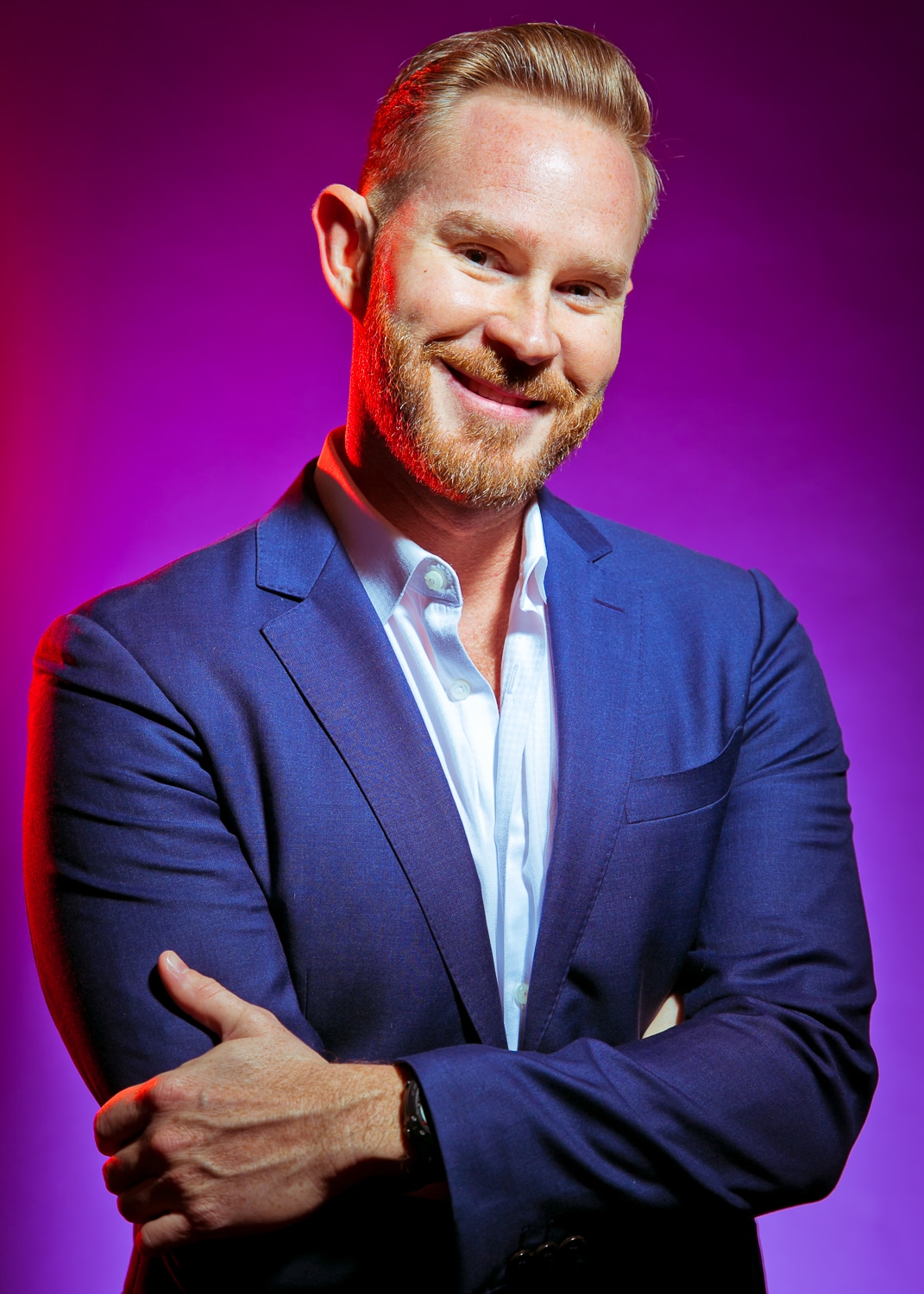 1. Hello, please introduce yourself
My name is AJ Yager. I am the co-founder of praxismetrics.com, and we are a business intelligence data agency.
I've been an entrepreneur for most of my life. This is about my sixth or seventh business, I believe. 
I've also been a digital marketer for many years. I'm a publisher, from magazines to online digital content, and I've been a speaker and author and absolutely love what I do. 
2. What does Praxis Metrics, the name, stand for?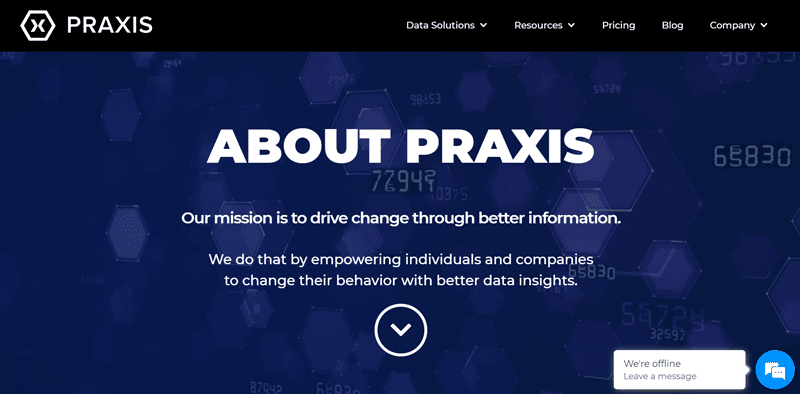 That's a good question. My co-founder, Megan, came up with it. Well, she didn't invent the term or anything. 
Praxis is the practical application of knowledge. So, we truly believe that you can have a lot of information and data. But if you don't actually take action on it, then what are we doing with it? 
Aristotle has a really cool view on Teoria, which is Theory, and Praxis, its application. So, we decided, you know what? We would love to be called Praxis Metrics. It's a bit hard to say, but it's really all about taking action on data. 
You can Google Aristotle and Praxis, the word practice, and get a whole rundown on it on Wiki. 
So, that's what we went with, especially because Megan and I are very data-driven in our lives, and we also wanted to keep that going throughout our business relationships. 
3. Apart from data, what other personal experiences led you to build Praxis Metrics?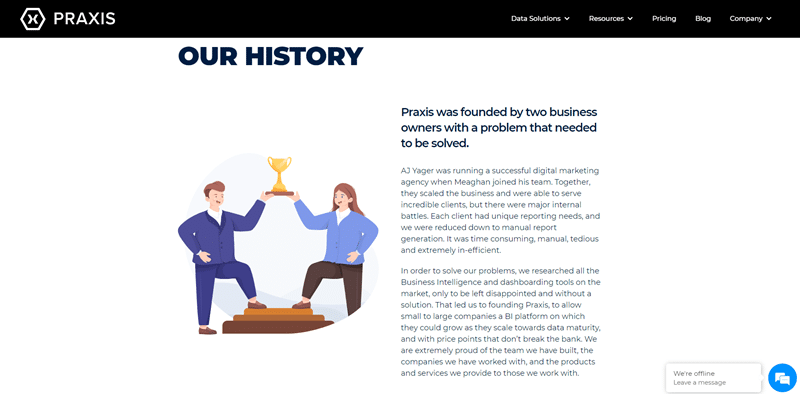 I owned a previous company. It was a digital marketing agency called Yager Media Group, like my last name Yager. And basically, we were data-driven in our funnel building process. 
We would build funnels:
Webinar funnels

Video sales letter funnels, and

Single-letter and sales letter funnels
We did these for different e-commerce brands and information product companies.
We were just very good at tracking and making sure that we looked at the data scientifically and that we helped our clients understand their business. Not only from a revenue and the marketing results perspective but also holistically.
We noticed that many companies — I would say probably seven or eight out of ten — did not understand their numbers. They did not track their numbers really well and were very confused about their business at the end of the day. 
Although they knew how much money was in their bank, they didn't understand much more about their business.
We saw that as a need. There was an opportunity and a pain to solve. Since we also had that same pain, we had to report our successes and our updates to our clients. 
So, we had a guy on our team that was creating manual reports for 27 to 30 clients every single week. That's a lot of work manually in an Excel file spreadsheet or Google sheet. And so we said, well, there's gotta be a better way. 
We decided (for ourselves and our clients) to solve this problem internally using business intelligence tools. Let's understand: 
How to create better reporting

The meaning of ETL, and

What this world of data really looks like
We invested heavily in getting data team members and started to solve this problem for our own sources to automate a lot of this reporting. Then we started doing it for clients, and then we had a big light bulb 'aha, this is actually working really cool.' 
So we decided to pivot and create Praxis Metrics instead of doing the marketing agency work. Let's be real, there's a lot of digital marketing agencies out there. A lot of them can handle that, but very few companies really know how to use data.
So that's really how it evolved. 
4. You stated earlier that you'll explain ETL. What does it mean?
ETL stands for Extract, Transform, and Load. It's a process of combining the data together. 
Your disparate systems are from, let's say, Shopify to Clavio, to Google Analytics, and all these other technologies that companies use. They all have their own databases and their own kind of disparate reporting, but nothing really pulls it all together. 
So, our business intelligence tool has a built-in ETL that allows us to pull all the data in.
We're able to:
Extracts data from the APIs

Transforms the data to make sure all the numbers align and are accurate, and 

Put it into a database that stores all that data in one place
Then, we can add the visuals and all the pretty things. But ETL is a very, very important part. 
Basically, those using spreadsheets are already doing this, but in a very manual way. So, if you're pulling all your data from different disparate sources manually and putting it into a spreadsheet to try to create some reporting, that's like an ETL on training wheels. 
It's a good start, but you'll encounter a lot of difficulties. The spreadsheet will become too big and you won't get the answers you need fast enough. 
ETL also removes potential human errors and automates the process. 
5. How were you able to make your solution relatable to people? Especially those who didn't know they needed it.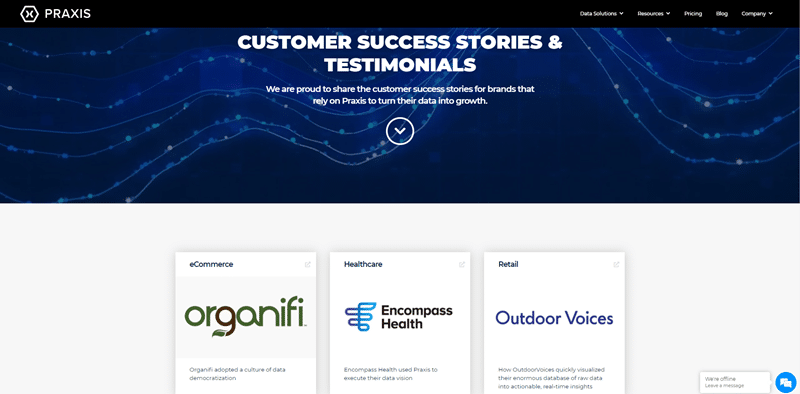 In the beginning, with Praxis, we started with our marketing clients in our own backyard.
We just said, "Hey, look, we're going to pivot. We want to help you with your business, and we can fix your analytics. We can help you report on your finances." 
Some of the earlier requests we got from the clients we reported for included:
Hey! Can you do our finances?

Can you do our inventory?

Can you do our social media? 
We just said yes and figured it out later. 
We launched it to a core group of clients. As a networker with a huge network of people, I started reaching out to clients wherever I could find them. My love for people led me to find clients wherever I could.
So, in the beginning, it was really just referrals and word of mouth that drove Praxis. And it's continued. 
Another big thing that we did to spread our brand was I attended a lot of mastermind groups or events and speaking events. My co-founder Megan and I love to speak and connect. So we would get on a ton of podcasts.
We would go to events like traffic and conversion summits and a lot of the e-commerce events as speakers. Then we would also write articles just to get the word out. 
We led with a lot of content. Then eventually, almost two years ago, we started doing ads on cold media; LinkedIn, Facebook, and Google.
We believe that every single business needs to have multiple channels; an omnichannel approach. 
One of those that was a big one for us was affiliates or referral partners. We found people that had lists or followings of businesses that were very similar to the ones that we wanted to target. So, we created referral partnerships with them, and that was really important for us. 
So, the channels that we used to build the business were:
Paid media

Podcasts and speaking events, and

Going to masterminds 
Why did we go to cold media?
To create an everlasting or evergreen lead generation system for ourselves. The strategies I listed earlier are not necessarily consistent. So, we needed to be able to crack the code on cold media.
Basically, I wanted to make the business more scalable which was achievable with cold media.
6. I noticed that you talk about trusted partners, especially people from Xantie. Is this a one-off partnership or an extension of Praxis Metrics? Can you talk about this?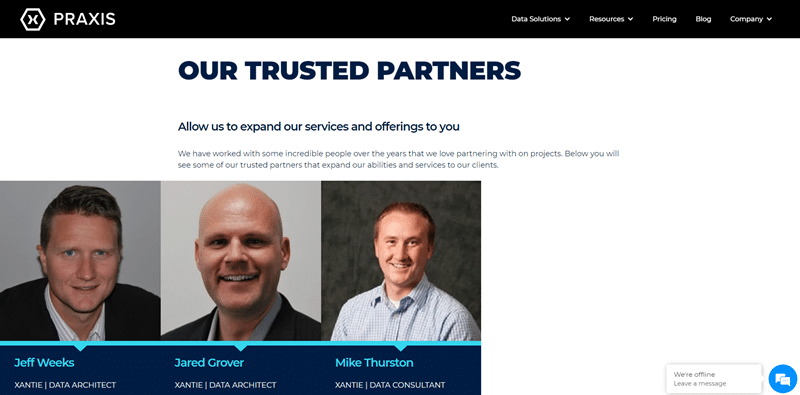 Xantie is one of our several partners that include Domo, Grow and Google Analytics. We also partner with merchant compancriticalies. 
Creating partnerships is a part of that whole affiliate and referral partnership program I told you about. We love working with e-commerce companies and agencies that are working with them. And if these companies are handling their marketing, they'll be interacting with data, so we can help the out
Xantie partners with certain types of data scientists that work with specific tools. If we can't handle the work or it doesn't fit in our realm, we partner in some and send people to them.
You recently launched an eCommerce Omnichannel Sales Dashboard. Please can you tell us how it works, how users can benefit from it, and what's unique about it?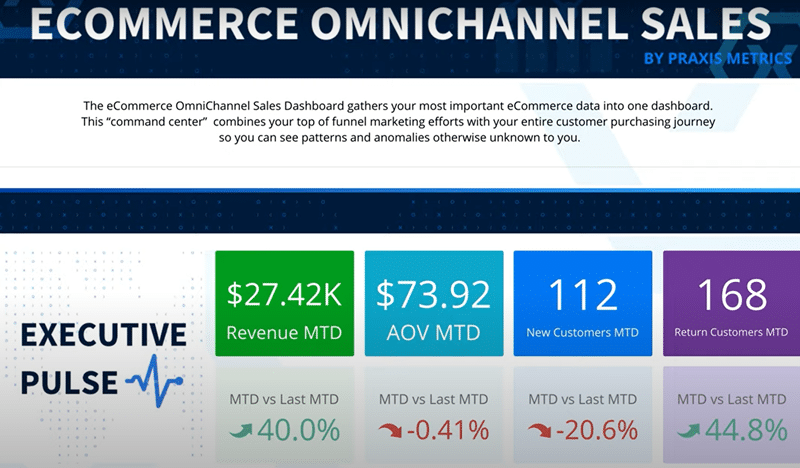 Image credit: YouTube
That is a really great question because, as any agency will admit, it's a lot of work to do custom projects for clients. When you're doing completely different things all the time, it's kind of hard to scale a business in an agency, and that can be a lot of problems and frustrations. So, there's one point.
Also, we learned the Pareto Principle; 80:20 rule. About 80% of our clients were asking for 20% of these metrics, and they're all the same. So instead of deciding to rebuild them every single time, we said, 'well, how can we learn from what we've built?' After building so many times, we figured, 'okay, well, these are the metrics. These are the most important metrics for e-commerce companies and businesses they need to know ahead of time.'
We created a prebuilt dashboard, but we call it the accelerated omnichannel dashboard. It's almost like a SaaS model, where you get access to these specific metrics from your sales and marketing to your social, your financing, your inventory. 
They're the most important ones for the e-commerce business. That allows people to have a fast time-to-value. So, it doesn't take months for them to get the answers to their business questions or their data.
We can have that up in as little as two weeks sometimes, depending on the relationship with the company and when we get access to everything. 
It's a much better way to have a lot of the groundwork and the most important metrics already thought up for companies.
8. Are you making any improvements at the moment for Praxis Metrics users?
Always, we're always enhancing. We're always learning. 
After a company comes on and works with our accelerated dashboards, we can custom build bespoke accelerated dashboards. So, as our clients grow, we grow with them. They have:
New business problems

New products, and

New funnels
Almost every single month something is changing, especially every quarter. 
So, we're there to help make sure that they're getting answers to their business questions and that they can grow and scale the way they need to. 
9. Do you guide your users on how to maximize Praxis Metrics for success? Are there tutorials or videos that can come in handy for first-timers and users in general?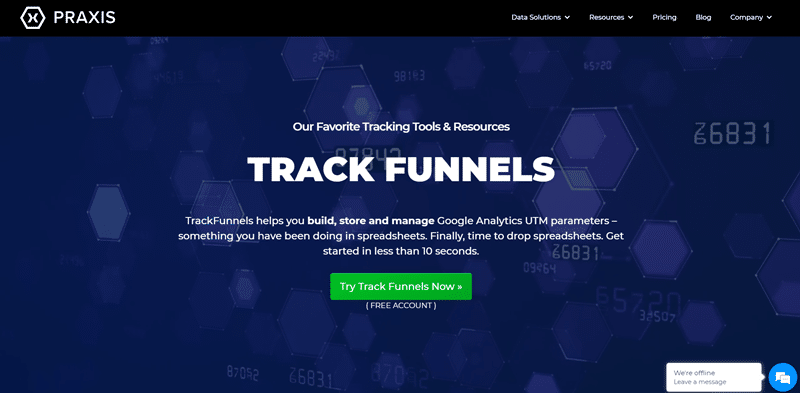 Yes. When you purchase one of our dashboards, you get training along with it. They come in the form of videos that we've already completed. That comes with our core services.
 Also, if needed, in-person or online live zoom training as well. Not because of COVID. Here we walk them through their dashboards and teach them how to use the tools and all that. That also comes with our core service. 
We also have some courses that are available on our website. We use the different courses to teach people and train their teams. We help them with
 Google analytics

Usage

UTM tracking, and some other in-depth data and dashboarding sets.
                      Plus, we have some free training on our YouTube website, and we've been on a lot of different podcasts, so people can go listen to all those podcasts as well. 
10. What's the best thing anyone ever said of Praxis Metrics?
The best thing someone or companies have said is: "Praxis Metrics helped us stop wasting money, time, and energy and allowed us to answer the business questions that were really crucial so that we can grow and scale."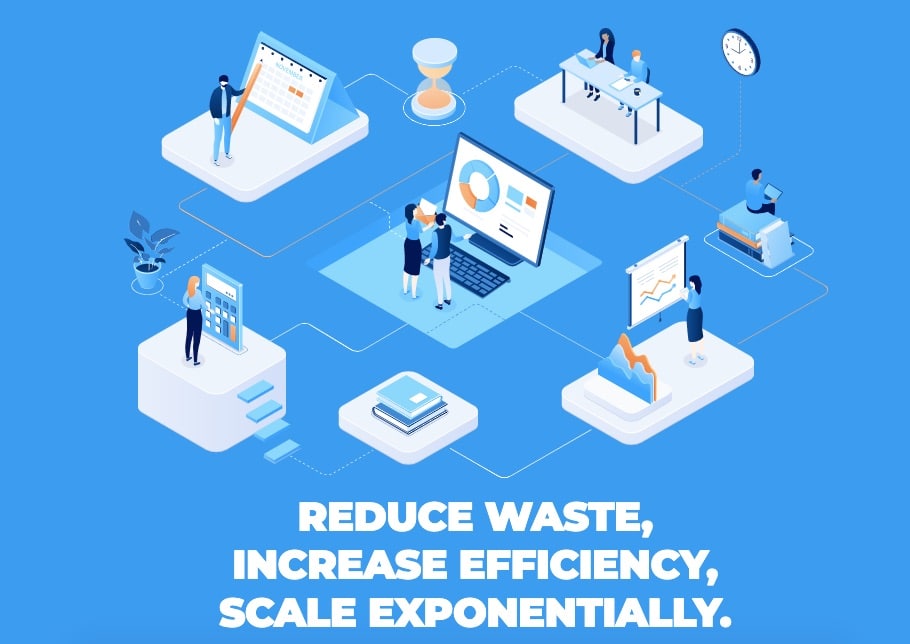 We're here to help companies stop wasting money, time, energy, and then truly grow and become scale-ready so that they can either sell their company or create a cash flow that lasts 10 or 20 years for them. 
Our clients have said that to us, and that's why we're doing this.
We want to drive impact. Customers that reach out and say, 'my God, thank you so much. We couldn't have done this without you.' That makes me feel so good. 
11. How do clients know that they're asking the right questions. Is there a way Praxis Metrix helps them know what questions they should be asking?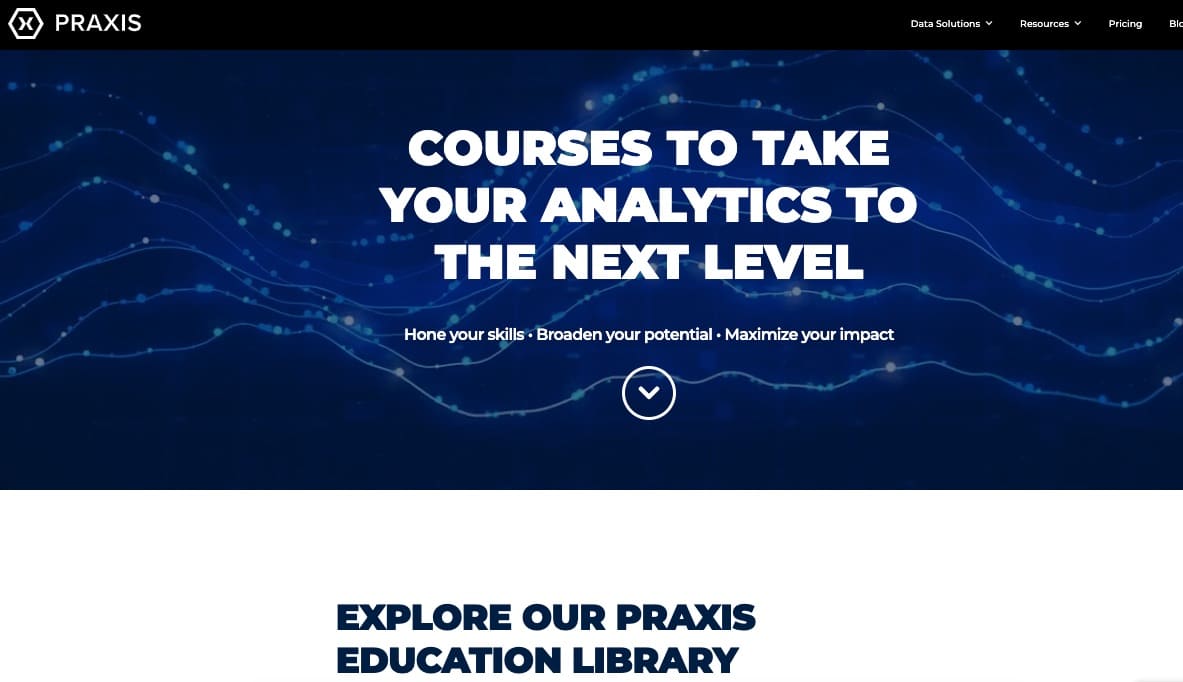 Part of our consulting and our whole packages is that we're there to help with that process upfront. We call it data road-mapping intensive. 
In an entire course, we'll hold a live coaching session with a company and their team members to help them understand what order their questions should follow. And depending on the division of their business, let's say:
Finance

Marketing

Inventory
Those questions, and the order in which you ask them are very important. But they're also very different. 
It also depends on where you are in your data maturity cycle. Some companies are larger revenues, some are smaller revenue. Others have a large team, some have a small team. Some of them have recurring products, some of them don't.
So, it's unique to each business. But we do have a list of questions for each division that we can share. 
We're building out a lead magnet for this. But when people could become clients, we help give them this list of questions to spark their interest.
Plus, our accelerated dashboards are already built-in with all the questions they need to be asking. So each metric is tied to the questions they should be asking. 
12. For someone who's never used a customized dashboard or big data for their business before. If such a person got curious and read this interview, what would be your best advice to them?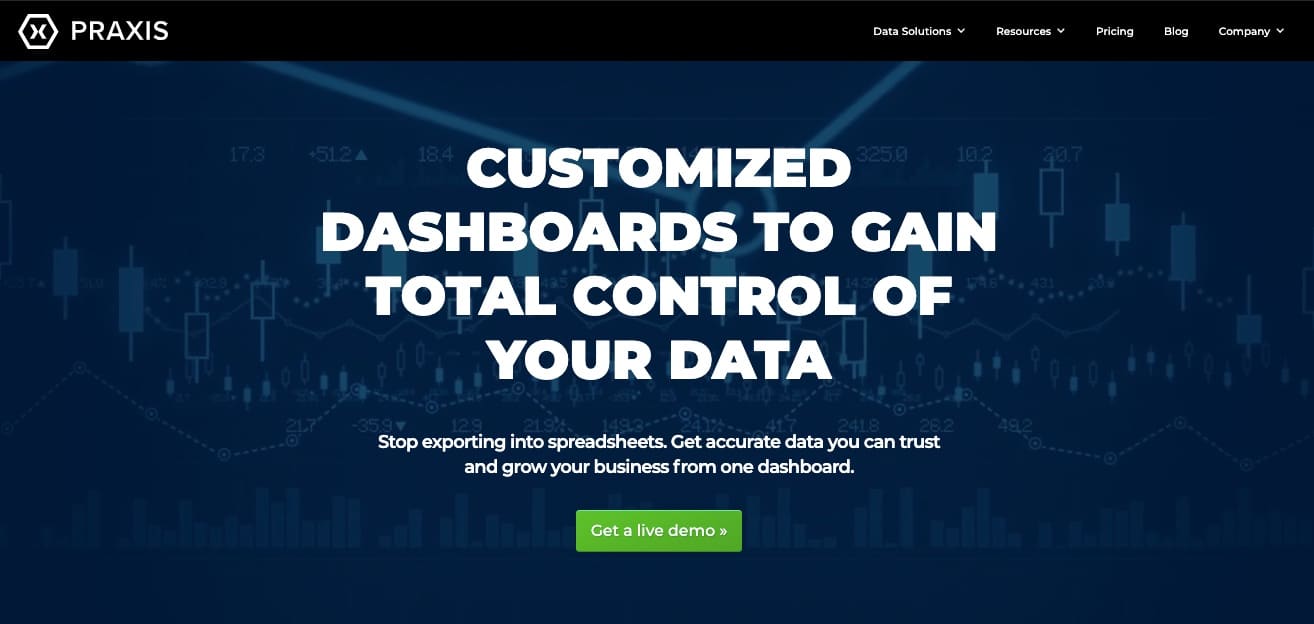 My first piece of advice is, before we even get to dashboards, we have to make sure that companies are tracking the right data. Most tools and applications out there, like Google Analytics, track data once you install it on your website. But the problem is people think that they put the code on their pages and it's all done, and they forget about it. 
Google analytics, like any tool, needs to be set up by a professional. They need to make sure that: 
The advanced e-commerce metrics are on there, 

The events e-commerce tracking is enabled

Goals are enabled

The right tags
Every single tool needs to be set up the correct way to collect accurate data so that we can build dashboards. 
Many times that we have companies come to us, they want to get their lifetime value or their customer acquisition cost or some of the more advanced metrics like attribution, but they're not tracking all the data they need. 
There's a bucket of water, and there are holes in it, no matter how much water you're putting at the top of it, the water's coming out of the holes.
So you want:
The right tracking in place using UTMs

To make sure each of your applications is set up the right way

Ensures that we were collecting the right data because we can't make data up.
We have to be able to have data, clean it up, transform it, and then be able to deliver that in an easily digestible format. 
So, my number one thing is to make sure companies are tracking the right type of data in their business. Even if they're not using it right now, tracking is the basic foundation.
13. On your website, you categorized some lists under "we are," "we aren't," and "we do." How do you ensure that your audience understand who you are and the problems you solve? What differentiates you from your competitors?

Like any company, that's like the marketing differentiation, and our uniqueness is that we are not a tool.
We did not build our own tool out there. We are a data team that people can trust.
We actually go from soup to nuts. From the very beginning of a relationship with a business, we can help them grow using their data. Put their data together, organize it, and help them take action from it, all in one company. 
So, our competition out there, are mainly software that promises a lot, but you still need someone on the team to build it. You have to have somebody who understands SQL.
You have to have someone who understands how to do a lot of this data work.
And most people don't. 
We've got a built-in team that is ready to attach to your company. You're basically your own extension of your own team, and you become your own data team. And that's a very unique asset that we have.
The other thing is that a lot of people don't realize how expensive good data people are. The average salary for a really good data scientist is going to be $120,000 to $180,000. Actually all the way up to $250,000 for a really good trained data person.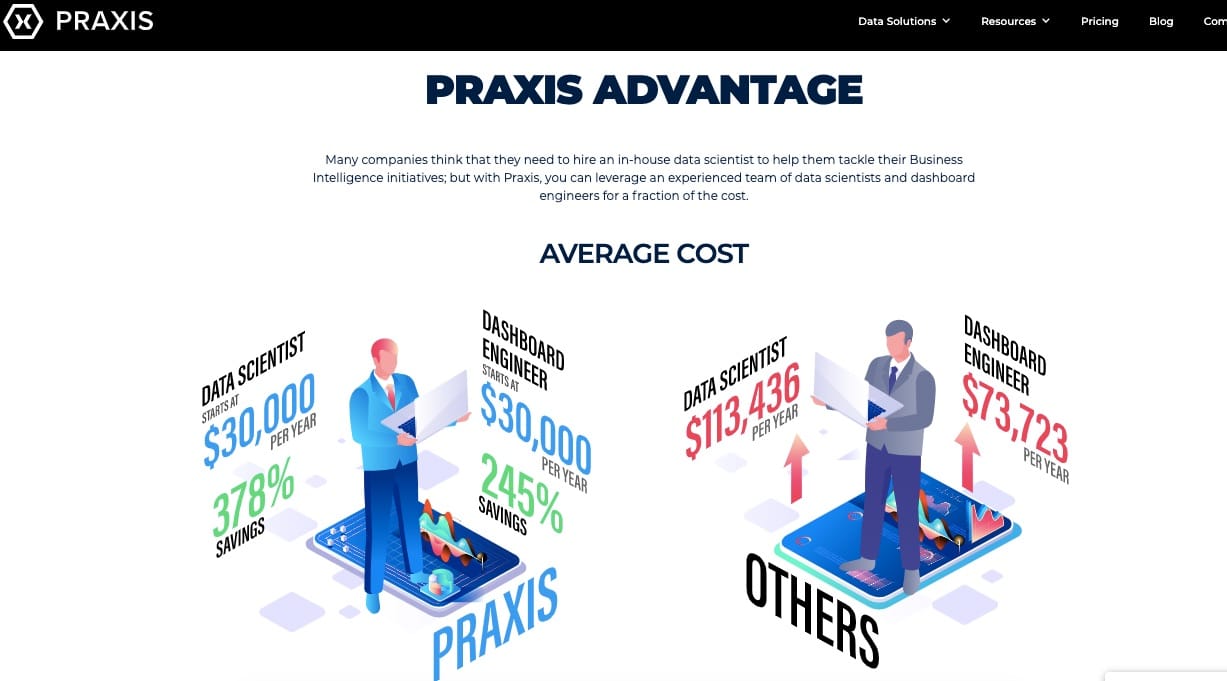 With us, you get an entire team for a fraction of that cost. It's almost like for a fractional chief financial officer, you can get a chief data officer or a data engineer. But yet you're getting:
A project manager

An API builder

A data consultant
Plus you're getting all of these things for a fraction of that price. 
Some companies will pay us anywhere from $80,000 a year to $200,000 and $300,000 a year for those larger companies. But they're getting a lot more bang for their buck instead of just hiring one person. We're way cheaper than hiring a single employee. 
14. What's one fascinating thing about Praxis Metrics you've never talked about to anyone?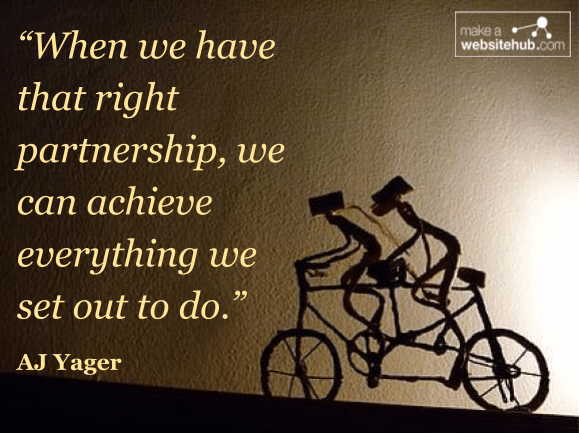 That's a really good question.
I think the power of partnership is really important here, as well as the power of true collaboration. We are here not just to provide a transactional service. We are here to help companies grow, and that takes collaboration. 
By having our incredible data team members become a part of your team, a part of an e-commerce company's team is like a true partnership. It's where the real work happens. It's where the real magic happens. 
When we have that right partnership, we can achieve everything we set out to do. So I think it comes down to building relationships and solidifying those relationships with the right people and the right companies. I think that's the most important part that I may not mention the most. 
15. How does Praxis Metrics ensure data accuracy?
Well, it's called validation. We take a few steps back, and we validate data at every single point. So, when we're doing the first version that we submit of our accelerated dashboards, there is always a validation call. 
"Again, this is about collaboration… We have to have somebody on the other team work with our team to make sure everything is validated."
It's not a set it and forget it thing. Validation has to happen at least once a quarter. Actually, I think we do it once a month.
Our data engineers are going through and validating data because things can break. Not necessarily on the Praxis team or our software, but APIs like QuickBooks or Shopify or any of these APIs.
When they change, that can shift something in the programming and in the connector. That can make something not accurate or just mess up the connection. 
So, validation is a constant theme and something that our team members have to do at least once a month with the dashboard. 
16. Google analytics, at some point begins to use sample data, which isn't exactly the data you have. Although this isn't the case with the very expensive Big 360. How do you navigate this constraint for people who use Google analytics?
Google Analytics is a fantastic and very powerful tool. The free version, when used correctly and set up the right way, is really powerful. Again, I highly recommend that.
The sample data set part is a piece of it. Even though there is a little bit of variance, nothing is perfect. 
When it comes to finances, your books should be a hundred percent accurate. When it comes to marketing and a lot of these other toolsets out there, we're aiming to be as perfect as possible. We're trying to get a hundred percent accuracy.
But sometimes with some of these connectors and with some of the marketing tools out there, there's a little bit of a variance. Part of that is what we just factor into from Google analytics; that sample data. 
We can also do algorithms on our side. 
Once we pulled all that data out together, we use other tools and redundant data to be able to find and do a gap analysis. We make sure that all the data sources we have are telling the right story and that we're pulling from the sources of truth. That can narrow and get us from 10% to 5%, to sometimes three or four or 2% accuracy.
So, it's a factor, but if you're using the tools right, again, you can get as accurate as possible, and that is better than just guessing. 
17. According to Forbes, 53% of companies are embracing big data analytics. Is this a trend you're seeing as well? How are you positioning your solution for this wave?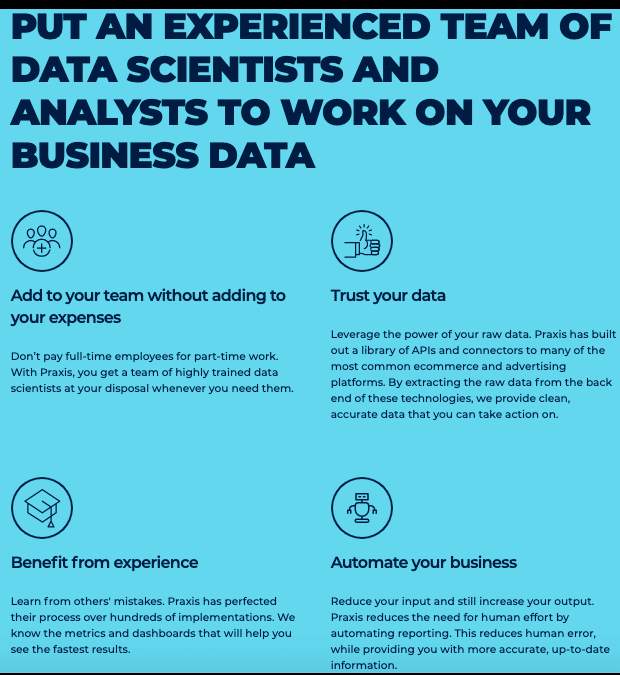 Yes. More and more companies launch out every single day. There is this demand for getting answers, and data analytics is increasing. We are just continually making sure that we're excellent at what we do and that we're marketing ourselves to the target audience.
We're here to serve out clients  and also partner with ARA companies. We aren't really for startups. We're targeted for companies that are doing around 5 million to a hundred million.
That's kind of our sweet spot; one or two and a half million to 100 million. That's where we work between. 
So, for the next five or ten years, we'll continue to reposition ourselves and get better and better at what we do. 
18. Why are you not for startups?
Because of our price point right now and data maturity. These are different problems that startups have. We have worked with startups that are funded and have the budget to help them set up a foundation for good data practices. But it's not our targets. 
Usually, companies in their infancies just may need to spend their money on:
Marketing and revenue

Cashflow development, and

Tracking
We try to work with more mature businesses that are already doing around at least a 5 million annual income. They should have a physical product because we found through our own data that those are the companies we can work with and help the most. 
19. You've been in digital marketing long before Praxis Metrix. How can digital marketers get the most benefit from dashboards without overwhelming themselves with data?
To not get overwhelmed, you've got to focus on the key metrics.
We have a PDF download at praxismetrics.com/10x, where we talk for e-commerce companies and mainly marketers on the desert Island metrics — the most important metrics that you need to have in your business. The rest really don't matter as much.
Things like lifetime value, customer acquisition costs, revenue, your cogs, or your costs of delivery; you need to truly understand your P and L and your profit.
So, there are some basics that you need to know from marketers, but you've really got to understand:
What does it cost me to acquire a customer?

What does it cost me to provide that product to deliver to that person's doorstep?

Is there a profit there?

Can we get the cost per acquisition down low?

How do we scale and bring people back to buy from us again and again or become subscribers?
That's the real name of the game here. 
Marketers need to spend their time focusing on the needle, moving metrics in their business, and make sure they track like wild people; they've to track everything. Every single marketing activity needs to be tracked so that we can measure it and then manage it. 
So, I think that's the most important thing is to first track everything that you're doing and organize it. Then secondly, make sure you look at the needle moving metrics that are basics for your business. Then, keep doing that over and over and share the data as well.
Democratizing the data across the company is very important so that everybody can see what's going on. 
About Praxis Metrics
Praxis Metrics is a data solutions company co-founded by Meaghan Connel and AJ Yager,  professionals in capitalizing information intelligence to reduce resource waste.
Meaghan Connel is an international speaker, while AJ Yager is the host of the DataRich Show and an Amazon best-selling author. With their combined expertise, they empower companies with better insights to help grow their business.
The following two tabs change content below.
Nicholas Godwin
Nicholas Godwin is a technology researcher who tells profitable brand stories that tech buyers and businesses love. He covers technology topics on his website
TechWriteResearcher.com
, and has worked on projects for Fortune 500 companies, global tech corporations and top consulting firms, from Bloomberg Beta, Accenture, PwC, and Deloitte to HP, Shell, and AT&T.
Latest posts by Nicholas Godwin (see all)