To create a professional presence on the web without limitations you have to make use of paid web hosting rather than free hosting. Making payments using a credit card can be uncomfortable to some people. For those individuals, PayPal is an alternative payment method with security that might not be present using a credit card. We're going to take a closer look at the various web hosting companies that accept PayPal payments, but before we do, let's examine some common questions surrounding PayPal.
PayPal Frequently Asked Questions
Why pay with PayPal?


One of the fastest and easiest ways to conduct online payments is provided through PayPal, but there are additional benefits that go along with its user-friendliness. One of those additional benefits is their 180-days of Buyer's Protection against fraudulent transactions. Another, and one that is of great importance, is buyer security. To complete a PayPal transaction only an email address or mobile phone number is required. Your credit card numbers, name and other bank account details are hidden from merchants, providing you with a higher level of security.
How does PayPal work?
Though not a bank, PayPal performs some of the functions of a bank, but with the added convenience of instant transfers. Money transferred through PayPal can be instantly transferred into a person's bank account or remain as a balance within their PayPal account to pay for goods and services with anonymity. Using PayPal, you avoid many of the fees and interest that occur with credit cards and you are not required to give out any information apart from your PayPal account email to the merchants you do business with.
Is PayPal safe to use?
PayPal is one of the safest ways to make purchases and transfer money available. "PayPal's website is secure and encrypted. As long as you have a secure connection to the legitimate PayPal site, any information you exchange is hidden from prying eyes," notes the Balance https://www.thebalance.com/is-paypal-safe-315818. As we already mentioned your personal data and banking information is kept secret when making purchases and protected by PayPal's Buyer's Protection Plan.
Because PayPal is a more secure means of making purchases and transfers, you can confidently pay for web hosting without any worries about who might see your personal data and banking information, or how they might use it. With that in mind, let's move forward, examining the various web hosting companies that accept PayPal payments.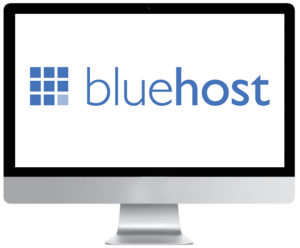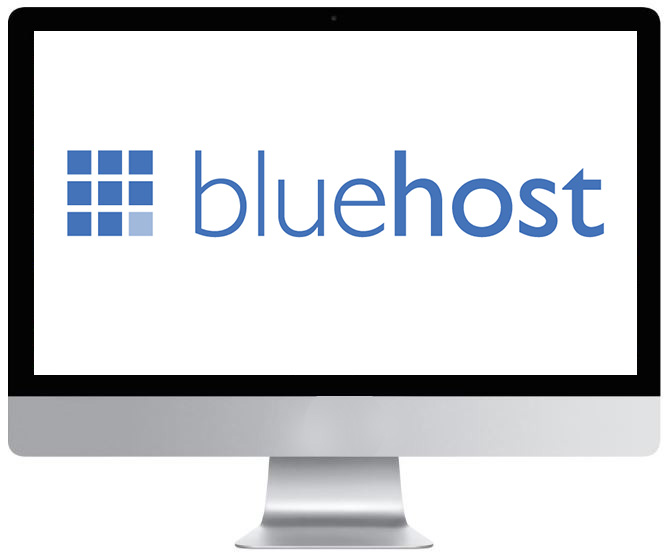 Small business and individual web sites tend to go for this lower cost hosting company. It has a very beginner-friendly setup, which makes it easy for anyone to get a website up and running without having to hire a web designer. There are extensive helps available, including video tutorials and live support. Some of their latest features include spam and harmful traffic filtering.
Pros:
• Hosting uptime averages 99.95%.
• Time to first byte (TTFB) is below 500 ms.
• 20 years experience in web hosting.
• Official recommendation from WordPress.
Cons:
• Starts off at a great low price, but the price gets bumped after renewal.
• Many of the server features and upgrades are not included in the basic package.
Verdict
Bluehost is probably the best host to begin your presence on the web with, and at a pretty affordable price. If your business has seen growth due to a web presence, then the price bump at renewal shouldn't bother you.
Hostinger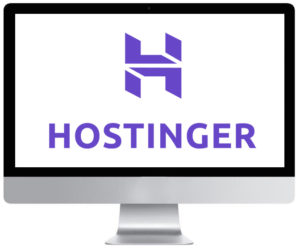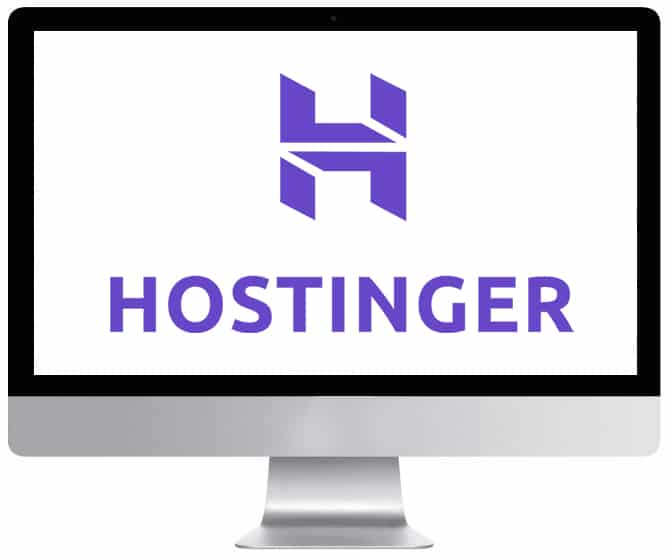 This is the paid hosting option of 000webhost.com. The plans offered with Hostinger are equipped with Intel Xenon Processors and SSD Drivers to achieve the very best in performance and reliability. You get a lot of flexibility with their six different levels of configurations and they offer reasonable pricing options for various sizes of websites.
Pros:
• You can get your feet wet using $0/mo hosting via 000webhost.com and then upgrade when you get the hang of things.
• Servers are located on in various location on different continents to provide you with local hosting options.
• Lots of professionally designed templates and user-friendly website builder tools.
• Automated daily backup comes free.
Cons:
• Renewal prices are a bit expensive.
• 99.8% uptime with mixed results.
Verdict
Starting with a free site, and then being able to upgrade when you are ready is a good way to establish your presence and become more familiar with what you're doing before paying for hosting.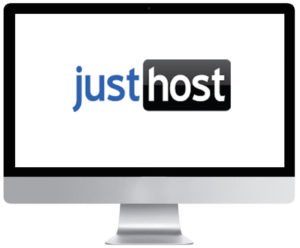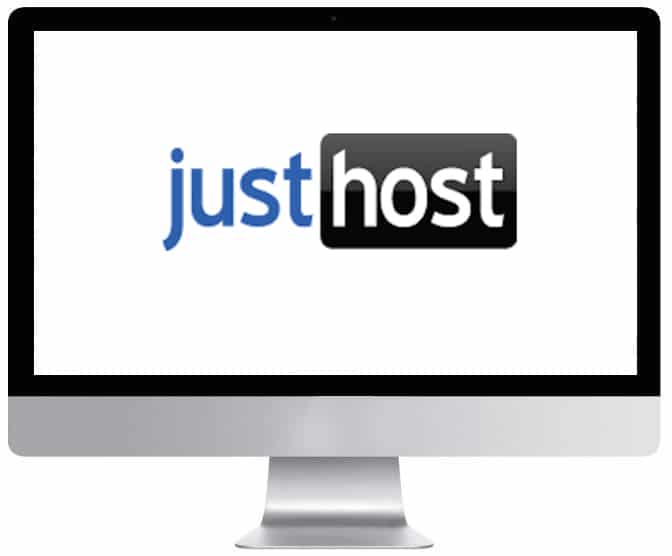 This isn't one of the high-profile hosting sites that you hear a lot about. One of the reasons it flies a bit under the radar is because it only provides shared hosting. They offer three Linux-based shared web hosting packages at a pretty decent price. JustHost is pretty simple to get setup and they have a solid web-based building tool in Weebly. Ecommerce is easy to add to your site and they offer solid security.
Pros:
• Solid uptime performance.
• Quality customer service 24/7.
• No setup fees.
• User-friendly website builder.
• Money-back guarantee.
Cons:
• Does not provide Windows-based hosting.
• Cloud, dedicated, VPS, reseller and WordPress hosting are lacking.
Verdict
Price and usability are in pretty good balance with JustHost, but since this is a one-trick pony, if you need any type of hosting beyond shared hosting, you'll have to go somewhere else.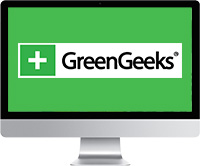 What sets GreenGeeks apart from the other hosting sites is their eco-friendly approach to web hosting. They send more natural resources in the form of wind energy into the grid than they use in providing their hosting services. Besides this environmentally conscious approach, they also offer a free domain name, automated backup on a nightly basis and unlimited SSD storage space in all of their plans.
Pros:
• An industry leader with 300% green hosting.
• A rated in all server speed tests.
• 15 years of business experience.
• Free site migration for new customers.
• Very competitive pricing.
Cons:
• Uptime tends to have some dips in its performance.
• Billing practices have caused issues with some users.
• Non-refundable $15 setup fee.
• There is a price increase at renewal.
Verdict
Affordability and environmental conscious practices are the attractive features that will draw you to this site, but there are a lot of hidden issues underneath that you need to be careful with.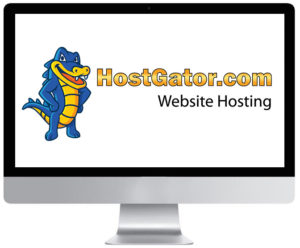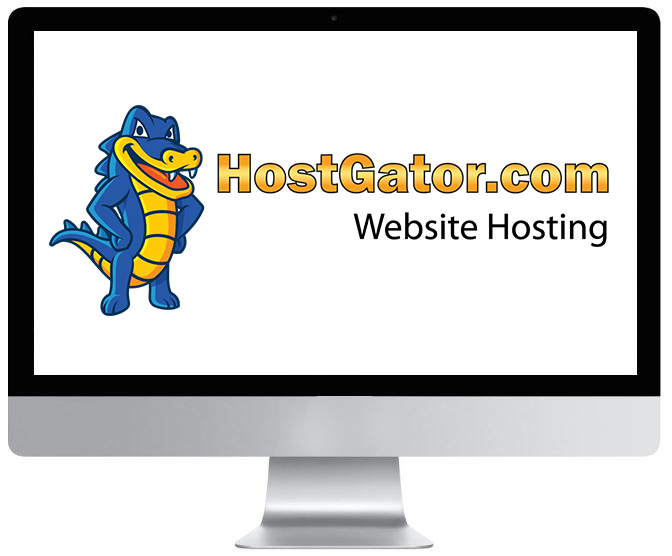 Included with BlueHost as a part of Endurance International Group (EIG), HostGator is the largest hosting brand on the market. They tend to target small to medium business websites and blogs. Among their attractive features are unmetered bandwidths and disk spaces. You can get a solid cloud-hosting plan, which utilizes their own Integrated Caching and Failover technology, with optimal performance at a reasonable price. It is pretty easy to get your website setup and running as well.
Pros:
• All hosting is managed from one portal, making it friendly to novice users.
• Very popular for blog hosting.
• 99.99% uptime with an A rating on the Bitcatcha speed test.
• TTFB is below 500ms.
• Affordable and dependable cloud hosting.
• Low cost to get setup.
Cons:
• Servers are located only in the U.S.A.
• There is no NGINX or HTTP/2 support provided.
• Renewal fees are expensive.
Verdict
You get some of the best cloud-based hosting available at a pretty reasonable startup price with HostGator and their performance ratito ngs make it a pretty solid choice.
GoDaddy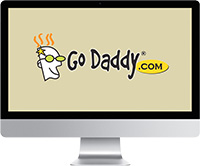 Those who don't know about GoDaddy, then you have probably been hiding under a rock for about fifteen years. They are the biggest domain registrar in the world. They have the cash to provide the very best service, performance and setup tools, and they live up to what you would expect from a company of their size. Nearly all of the most popular apps are supported by their servers. They provide high performance as well.
Pros:
• Lots of additional services like GoCentral and their website builder are thrown in and you can be connected to a web design professional if necessary.
• TTFB runs at an average of 455ms.
• Uptime performance averages about 99.96%.
• 20 years in the industry.
• Lots of expansion capabilities available.
Cons:
• Lowest priced offering is expensive and has limited features.
• Their money-back guarantee is less than impressive.
• Lots of up-selling and high renewal prices.
Verdict
Once you get past the up-selling, the not so impressive money-back guarantee and the high renewal prices, you discover that they really do provide one of the highest levels of service available in web hosting.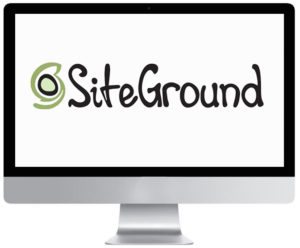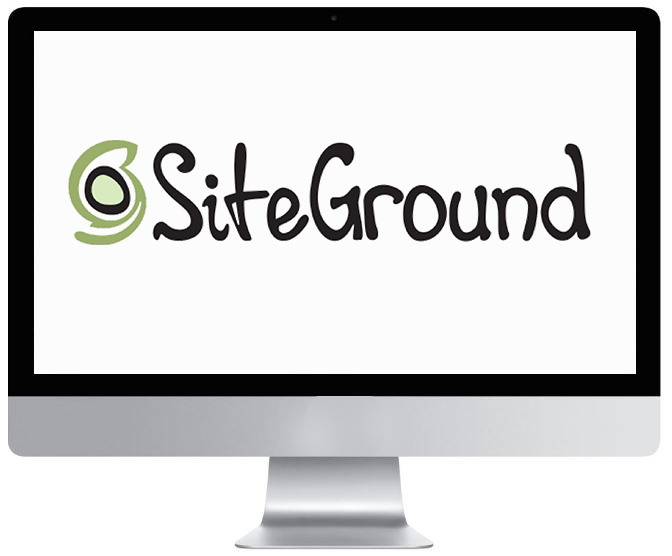 Though paying with PayPal is something that you have to request from customer support, SiteGround is still an option to keep in mind due to the level of service it provides and its competitive pricing. They include 5 data centers in 3 international regions; North America, Europe and Asia. They have their own 3-level caching system for websites called SuperCacher and provide automated daily backup without charge.
Pros:
• Uptime for this hosting company averages 99.99%.
• 5 server locations on 3 continents
• Automated daily backup is free.
• Live chat support is among the best in the industry.
• Inexpensive startup.
• Has been recommended by WordPress.
Cons:
• Renewal price is significantly higher than startup price.
• Speed test results could be better and more consistent.
Verdict
SiteGround is a reliable and affordable hosting company to keep in mind, just remember that if you want to pay using PayPal you will have to contact customer service before making your payment.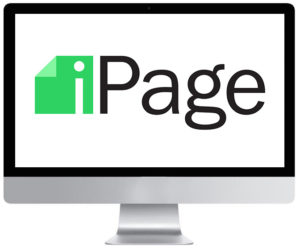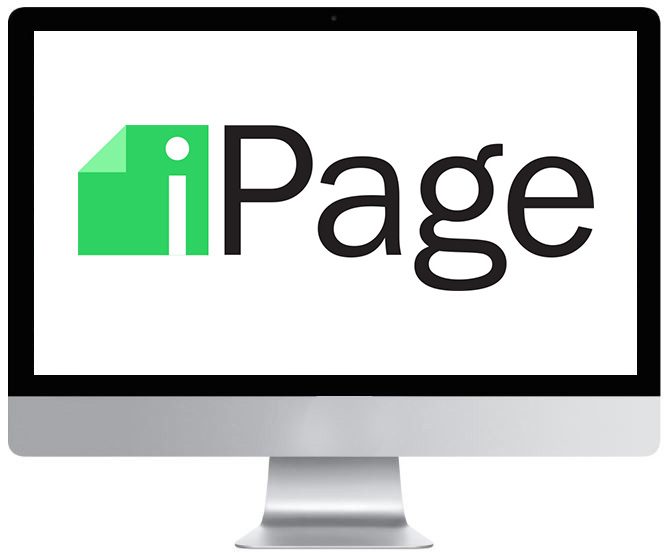 Endurance International Group offers another inexpensive option for those who seek web hosting in their iPage hosting product. Included in your package with iPage are a free domain name and a drag-n-drop website builder featuring a wide variety of hundreds of ready-to-use templates. They also provide you with $200 worth of free advertising to get you started. These features are in a one-size shared hosting plan.
Pros:
• Easy to setup and get started.
• Very inexpensive for initial investment.
• Free domain name included.
• Plenty of tools and templates.
Cons:
• There is a pretty good bump in the renewal price.
• Customer support leaves something to be desired.
• Server speed tests are inconsistent.
Verdict
As an inexpensive starter web hosting product, this is a decent option to consider. Keep in mind that your growth will be limited, but your renewal costs will make a big jump.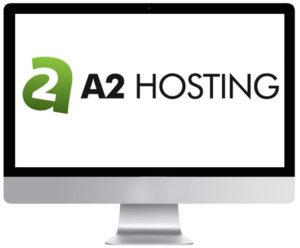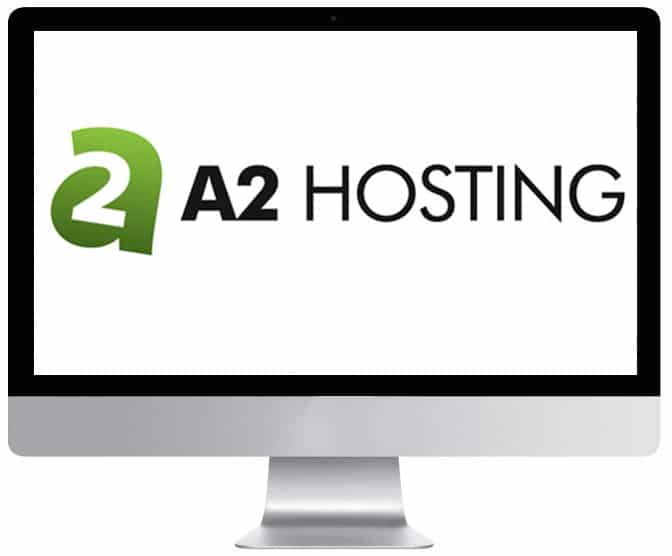 Turbo speed hosting is the main boast of A2 Hosting. Their claim is that their hosting is 20x faster than regular servers. Besides shared hosting, users can upgrade to VPS, cloud, reseller and dedicated hosting as well. Your website platform and hosting account will have pre-configured setting to help with speed and performance. Server locations are on the Asian, European and North American continents.
Pros:
• TTFB is less than 550ms.
• Their money-back guarantee can be taken advantage of at any time.
• They also have 20 years in the industry.
• There are a lot of growth and upgrading options available.
Cons:
• They charge for site migration when you are downgrading.
• Live chat support is not 24/7.
Verdict
This is an affordable option with plenty of room for growth and upgrading as your needs grow, but their claim to be 20x faster does not hold up in speed tests.
Host 1 Plus
A broader choice of server locations across the globe is what sets Host 1 Plus apart. Their service is a truly scalable, user-friendly and reliable service that allows for a wide variety of hosting types and hosting plans. It is a good fit for small to medium sized businesses that are just getting started. They offer shared hosting, VPS, cloud, dedicated and managed cloud hosting.
Pros:
• High-quality in-house API.
• Competitive pricing across the globe.
• Close to 100% uptime in most locations.
• Broad choice of server locations including North and South America, Europe and Africa.
Cons:
• No free domain registration.
• Asia does not have servers.
• Cloud VPS hosting no longer includes free backup.
Verdict
Those who live and work in areas other than North America, Asia and Europe will be happy that they can take advantage of competitively priced web hosting, but keep in mind that you will have to come with your own already registered domain.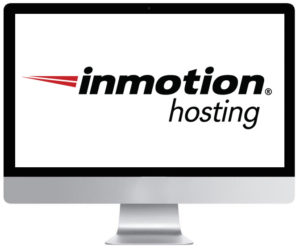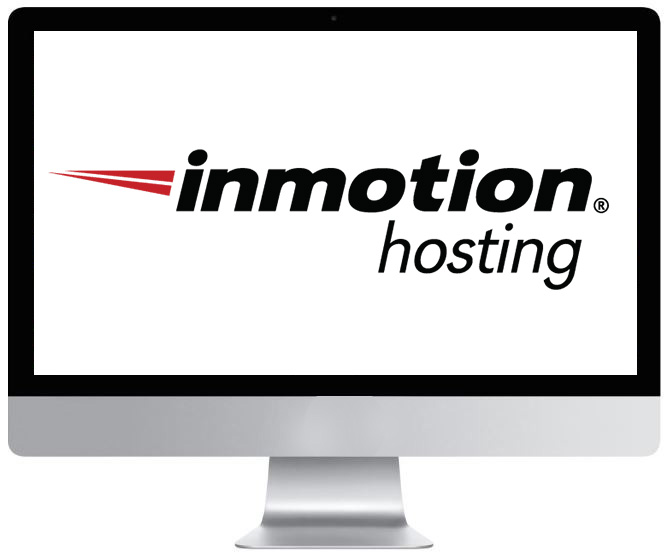 Users on the East and West Coasts of the U.S. can enjoy processing speeds that are up to 6x faster than typical hosting servers. Those outside of those areas will still get pretty solid performance results as well. Inmotion are also partnered with some of the largest ISPs across the globe so they can provide you with reduced latency, direct data connection. You will have to contact customer service before making payments utilizing PayPal.
Pros:
• This server's uptime is over 99.95%.
• You get a solid TTFB of less than 450ms.
• Automated daily backup without charge
• Live chat support is highly regarded.
• Competitive pricing.
• Their 90-day money-back guarantee leads the industry.
Cons:
• Server locations are limited to the U.S.
• You don't get instant account activation.
Verdict
As long as you are located within the U.S., you will find this to be a high-quality web hosting company that is affordable and full of quality performance features, but those outside the U.S. will have to look somewhere else.
Web.com Hosting
This company provides quality shared hosting, strong customer service support and users enjoy an excellent uptime rating. Setup and page building is a snap and this company works well for those just getting started with an online presence. However, cloud VPS, reseller, dedicated a WordPress optimized hosting are not included.
Pros:
• Competitive shared hosting plans.
• Solid uptime ratings.
• You have a choice of Linux or Windows based servers.
• High-quality 24/7 phone support.
Cons:
• You have limited growth potential without many of the most sought after services not being included.
• There are some inconsistencies in speed tests.
Verdict
This is a pretty bare-bones service. It will work well for those just getting started or who have only a limited web presence, but it is pretty limited when it comes to upgrading and room for growth.
1 & 1 Ionos
One of the most affordable hosting options with plenty of features come via 1 & 1 Ionos. You are allowed a wide variety of hosting options including shared, VPS, cloud, WordPress and dedicated hosting. Getting your site set up and running is pretty easy. There are plenty of user-friendly tools that even a novice can use to create a professional look. You get good customer support and their packages are some of the most affordable available.
Pros:
• You get an option of Linux or Windows based servers.
• They have good customer support.
• You can get basic or advanced hosting packages.
• There are no setup fees.
• User-friendly website builder tools.
Cons:
• Reseller hosting plans are limited.
• In order to add code to site templates you have to have a WebsiteBuilder Plus upgrade.
• There are some uptime issues revealed in testing.
• The money-back guarantee period is not up-to-par with competitors.
Verdict
The wide variety of creation tools and support that you get with 1&1 goes a long way, especially when you consider the price you are paying. If it wasn't for their uptime issues and limited reseller hosting plans, this would be close to being a perfect hosting company.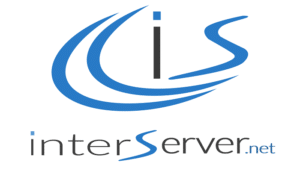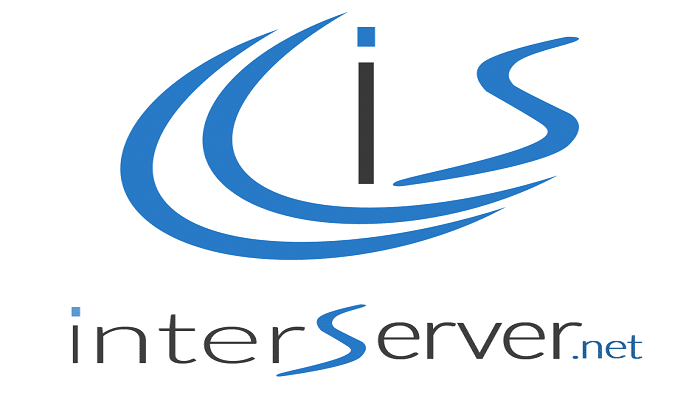 Both shared and VPS cloud hosting options are available with InterServer. They utilize their own custom-designed and engineered data centers with BGPv4 intelligent routing on their own fiber network to accomplish some pretty solid results. What this means is that they never overload their servers, which are maintained at close to 50% to accommodate spikes in traffic. It is hard to find greater cloud VPS flexibility than the 16 levels that are offered by this company.
Pros:
• Uptime averages above 99.97%.
• TTFB is below 220ms.
• They have a 20 year track record to fall back on.
• In-house customer support.
• Both shared and VPS hosting come with a price lock guarantee.
• Cloud VPS hosting is the most flexible available and the most affordable as well.
Cons:
• Server locations are only in the U.S.A.
• VPS hosting custom control panel can be a challenge for novice users.
Verdict
This is your best option if you are looking for cloud VPS hosting due to its flexibility and affordability.



Cloud-based shared hosting at the same price of regular web hosting is one of the most attractive features of FastComet. They have servers that are equipped with SSDs for improved performance to draw your attention as well. Their transparent pricing without up-selling or price-bumping on renewal is a nice feature that many appreciate. They provide a free startup kit that includes a domain name, SSL certificate, backup service and a drag-n-drop website builder that is very user-friendly.
Pros:
• Unbeatable server uptime at or above 99.99%.
• TTFB is below 700ms.
• Plenty of features are provided for all shared hosting account types.
• Registration of your domain is free and for life.
• Startup and renewal rates are the same and there is no up-selling.
• Starter kit is free.
• Lots of upgrading options for growing businesses.
Cons:
• No dedicate IPs are offered to shared hosting users
• VPS users receive a pretty limited money-back trial period.
Verdict
Shared hosting with transparent pricing on a very reliable site makes it pretty hard to pass up this affordable web hosting company's offerings.
Conclusion
A serious presence on the web requires that you have your own domain name. Having your own domain requires a paid web hosting service. Putting both together in a single package is pretty common with most services. However, your hosting service is one location where your personal data and banking information might be exposed. This issue can be overcome by using PayPal as your payment method. All of the web hosting companies we have just reviewed allow you to use PayPal to pay for your service, so your only task is to decide which one will best serve your needs.
The following two tabs change content below.
Jamie Spencer
My name is Jamie Spencer and I have spent the past 10 years building money making blogs. After growing tired of the 9-5, commuting and never seeing my family I decided that I wanted to make some changes and launched my first blog. Since then I have launched lots of successful niche blogs and after selling my survivalist blog I decided to teach other people how to do the same.
Latest posts by Jamie Spencer (see all)