They say a picture is worth a thousand words. Given the popularity of the photo-central social media platform Instagram, it's safe to say that the old idiom is true!
Meta-owned Instagram boasts nearly 1.5 billion users as of 2022!
It's famous all around the world, and it's created many superstar influencers. With the potential for mass exposure, businesses are also eager to get in on the action.
It doesn't matter whether you have a small business or are part of the social media team for a massive enterprise operation.
Having Instagram is a beneficial tool in your marketing arsenal. It gives you easy access to your fans and creates a valuable marketing channel with a treasure trove of insights.
Instagram launched business profiles back in 2016.
By the end of 2021, roughly 200 million business accounts existed on the platform.
But some business users are encountering one unique error.
The "Business accounts can't be private" error occurs whenever business profile holders attempt to go private.
So, why does this error exist, and how do you fix it?
Keep reading to learn more.
Why the "Business Accounts Can't Be Private" Message Occurs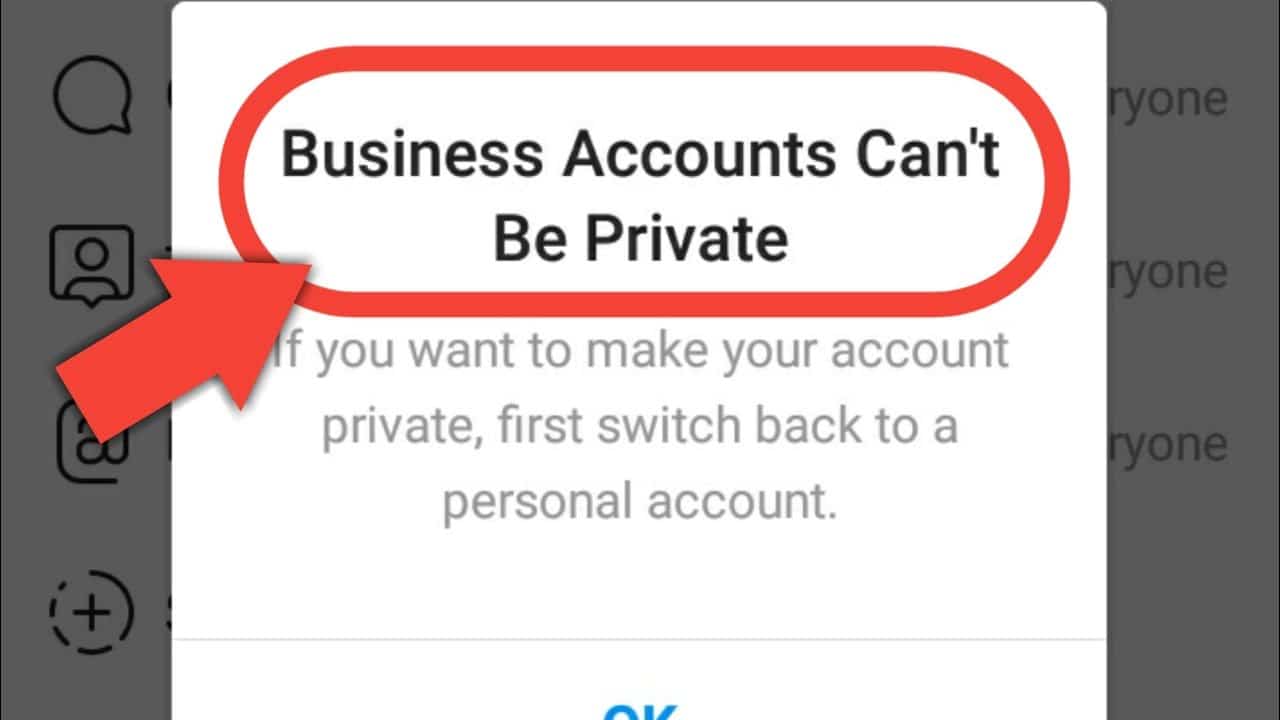 The reason you're getting this error is simple: Instagram doesn't allow business accounts to be private.
Instagram has some great privacy settings for personal accounts. You can have a public account, allowing anyone who visits your profile to see your posts. Alternatively, you can have a private account that's only accessible to your followers.
But when you have a business account, those options don't exist. Your account is public by default; there's no way to change this setting. When you do, you see the error!
The error message typically pops up whenever you enter your account settings and try to mess with the privacy options. Instead of allowing you to proceed, the app generates a popup error message. It reads:
"Business accounts can't be private. If you want to make your account private, first switch your back to a personal account."
So why does this limitation exist?
Ultimately, it comes down to Instagram algorithms and the priorities of a business account. Instagram believes that business accounts are not for personal use. They're for gaining as much exposure as possible.
The tools available to business accounts are impressive. There are many ways to push your content to the right people, increasing your reach and helping you generate more leads.
That's what business-focused profiles are for, at least in Instagram's eyes. The platform doesn't believe privacy features are necessary, and they may not work well with the exposure-focused algorithm. So, for now, there's really no option to go private as a business account.
That may change in the future. But for the time being, you can't officially have a private business account, making this error a permanent fixture on your settings page.
Why Would You Want to Go Private as a Business Account?
Let's talk about why you would want to go private in the first place as a business account. At face value, privacy seems like the antithesis of what a company wants from Instagram. It's all about exposure, right?
Believe it or not, a growing number of businesses think open exposure is not ideal. A public Instagram account is excellent when you want to attract new customers.
But what your business prioritizes exclusivity?
What if you want to focus more on the quality of your connections rather than the quantity?
Many companies are looking to go private. It's becoming more common among firms, small-scale businesses, and celebrities. The idea is that having a private account allows you to make more meaningful content that applies to your limited number of customers. It will enable you to control who sees what and what users can interact with what you post.
The exclusivity can be beneficial, making them feel special and heard. It's much easier to interact with a brand with fewer followers than one with millions.
Sadly, Instagram doesn't realize that need just yet. They may implement changes in the future that allow you to surpass the "Business accounts can't be private" error in the future. However, those changes are unlikely to come until the more quality-focused form of digital marketing grows.
Fixing the "Business Accounts Can't Be Private" Error
Fixing the "Business accounts can't be private" error on Instagram requires clever workarounds. Currently, businesses cannot go private. As a result, your only choice is to create a personal account.
There are pros and cons to using this strategy. On the one hand, it lets you control who sees your content. But on the downside, you lose the business-focused features and analytics. If you're looking to market to an exclusive group of clientele and aren't interested in growing your following, you might not need those features at all.
But it's essential to keep that in mind. They look similar from a user standpoint, but business and personal accounts are very different.
Still want to move forward and get rid of that pesky "Business accounts can't be private" message? Here's how you can do it in three easy steps.
Step 1: Go Into Your Account Settings
Instagram makes it pretty easy for you to change your account type. There are no complicated steps; everything you need is in your settings menu.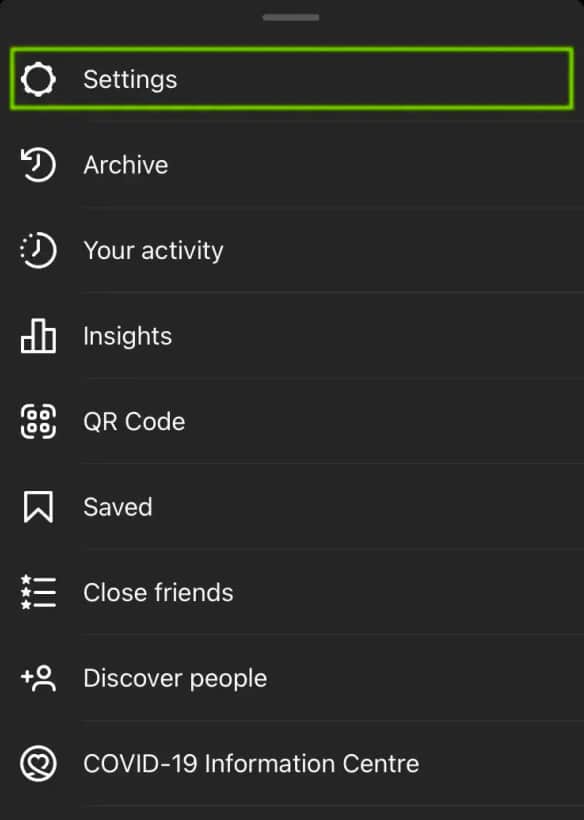 Open the Instagram app and view your profile. You can do this by tapping on the icon located on the far right side of the navigation bar. When looking at your profile, hit the menu icon on the top right of the screen. It has three horizontal lines.
Now, tap "Settings."
It's the first option on the popup menu that appears.
Step 2: Switch Account Type
Once you're in your settings menu, you can change your account type. There are many options to fiddle with, and you've probably seen this menu before. The option labeled "Privacy" is where the "Business accounts can't be private" message appears. Ignore that now and look further below to the "Account" option.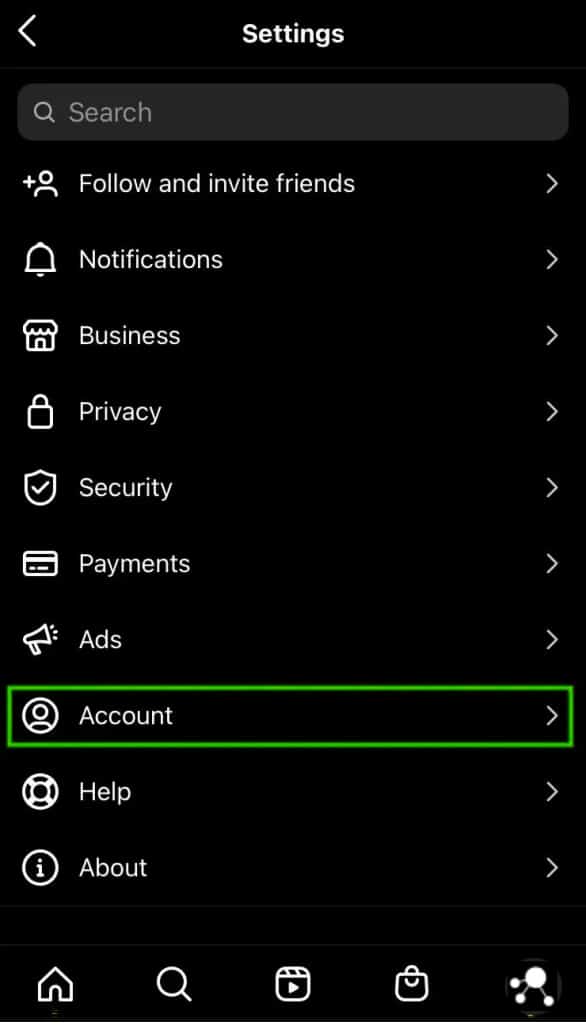 Tap that option, and yet another menu appears. Look to the very bottom of the list of menu items, and you'll see a blue link labeled "Switch account type."
That's the option you want.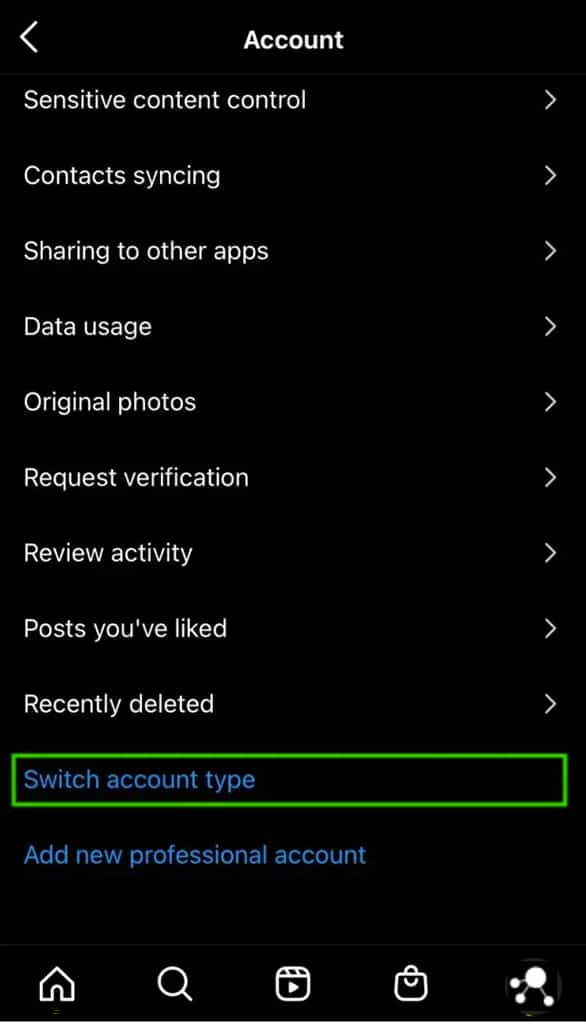 Tap it, and you can initiate the change.
A small window with two options will appear at the bottom of the screen. You'll see one that says "Switch to Personal Account," and "Switch to Creator Account."
The top choice is the one you want to tap.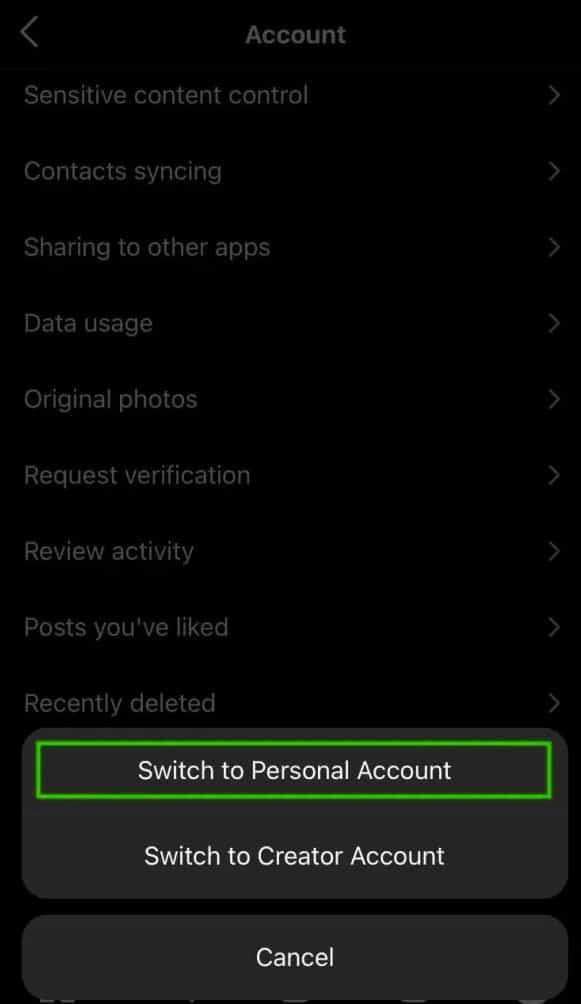 Just like that, your former business account is now personal! You'll lose those business-exclusive features, but you have more personalization options and choices to adjust your privacy.
Step 3: Go Private
After switching to a personal account, you can head back into your privacy settings.
Go back into your setting menu like earlier. But now, you want to tap the "Privacy" menu option. It has a small vector graphic of a padlock next to it.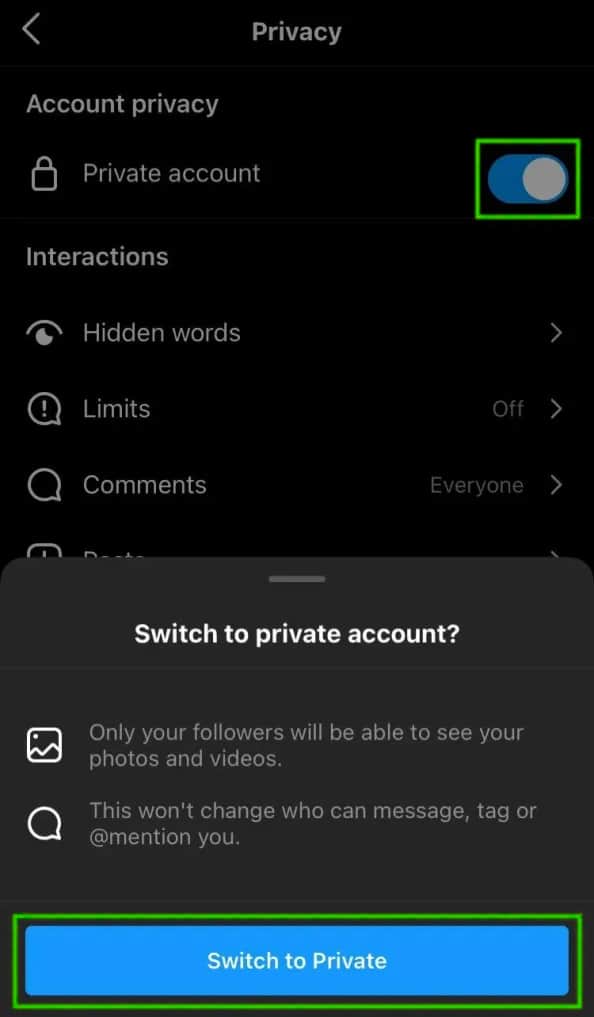 Within the privacy settings page, there are many things you can change. You can limit comments, create words that Instagram will filter out, and more.
The control you want to focus on is at the very top of the page, labeled "Private Account."
It has a toggle next to it that should be gray-colored. Tap on the toggle, and the switch moves to the other side while turning blue.
The blue color indicates that your account is now private.
Conclusion
Switching to a personal account is the only option available to go private. Be prepared to lose those valuable Instagram insights. Fortunately, everything else remains the same, and you may not even need the insights if you're focusing on marketing exclusivity.
Don't worry: You can change things if you want to get those business features back again. Reverse the steps we detailed above, and you can turn your personal account back into a business account.
The following two tabs change content below.
Jamie Spencer
My name is Jamie Spencer and I have spent the past 10 years building money making blogs. After growing tired of the 9-5, commuting and never seeing my family I decided that I wanted to make some changes and launched my first blog. Since then I have launched lots of successful niche blogs and after selling my survivalist blog I decided to teach other people how to do the same.
Latest posts by Jamie Spencer (see all)